After several months of lying in bed on my back, due to health reasons, believe me I had plenty of time to reflect on things. The road to recovery is not easy unless you make plans for new projects (and believe me, the size of the project is hardly of any importance). I spent a lot of time looking up at the ceiling of our bedroom – enough anyway to decide that once I was back on my feet, I would repaint the room starting with the ceiling! Therefore, if you debating whether to create an accent wall or a ceiling, and the answer is not obvious then, opt for the ceiling. And that is my professional opinion.
Accent wall vs ceiling
Almost any ceiling is really a "fifth wall" waiting to be "styled." It is no surprise that in the past for centuries, ceilings were the dominating accent of a room ranging from "sumptuous" gold leaf decorative ornaments and art masterpieces to more humble crown moldings and bold colors.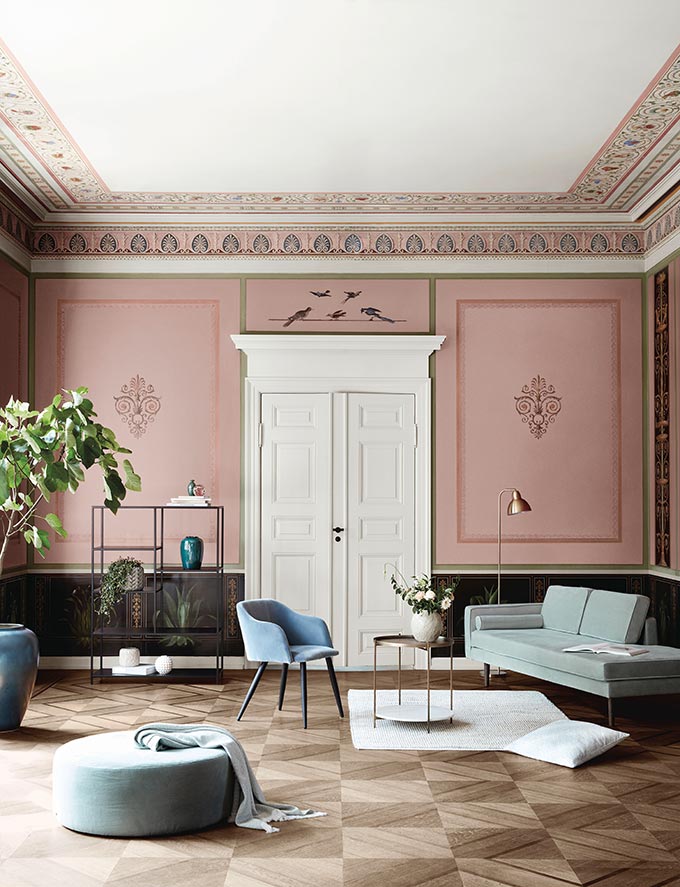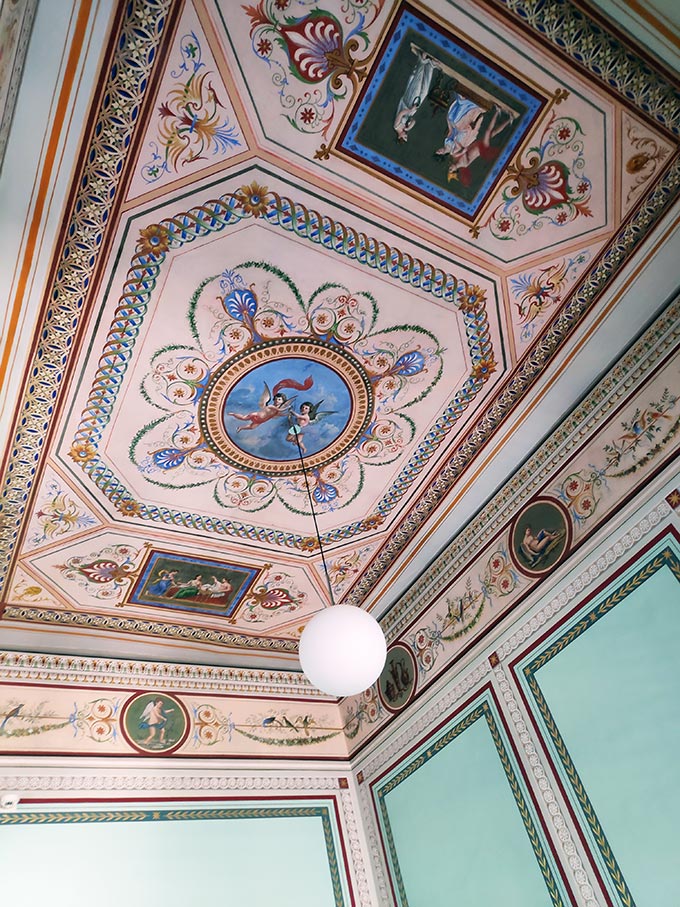 I grew up in flat with an accent ceiling. In the house we live in now, there is an accent ceiling in our kitchen, our family's bathroom and my second baby's bedroom. But this is of no surprise, for accent ceilings have been around for a very long time. However, it has been several decades now that we have shifted our focus elsewhere and accent ceilings are scarcely used.
Accent wall
Instead, many accent walls have appeared. Sadly, some are completely "overstylish" or even odd and hence, they contribute to a "clutter" that does not do much justice to the rest of the room. What I'm trying to say is that not every wall deserves to be an accent one! Sometimes, all it takes to make a difference in a room is a little paint on the ceiling instead. 🙂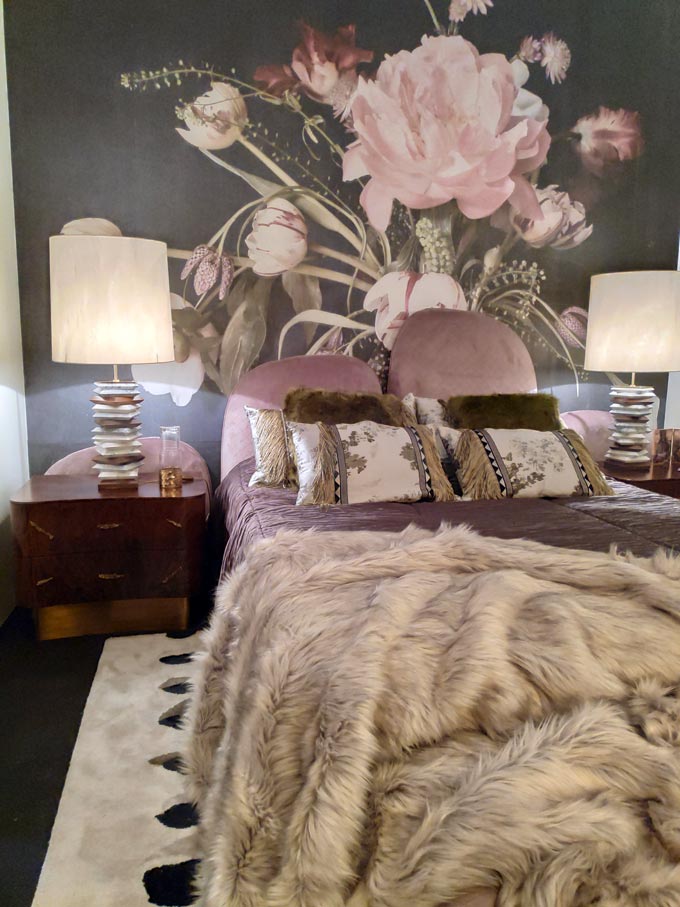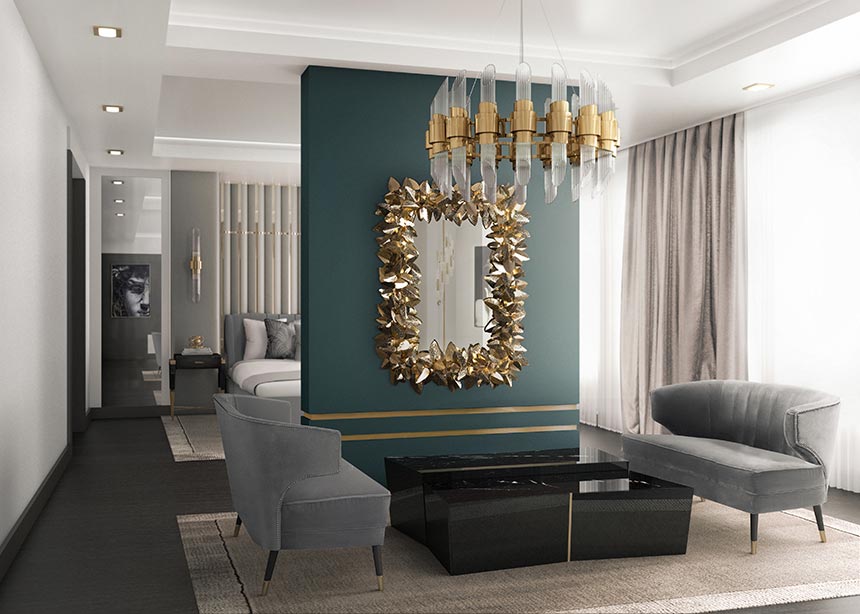 Personally, I believe that one knows instinctively when an accent wall will work. The architectural features of the room usually will pinpoint that (i.e. the presence of a "volume" in the space such as a fireplace). In most cases though, you do not need an accent wall, unless you want to create a focal point (wallpapers do an excellent job at that) and/or add depth to your design scheme. However, there's always the option of an accent ceiling.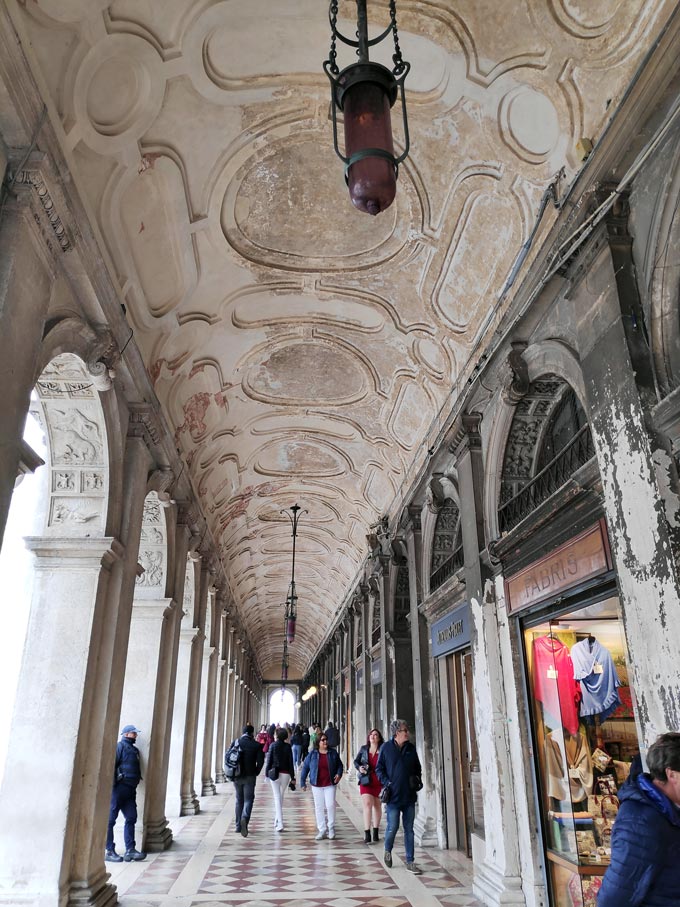 Accent ceiling
Make no mistake, that accent ceilings are not about bold and bright hues or extravagant trimmings and finishes, but more of a background feature like a canvas that brings things together. It is a bonding feature. Think of it this way: a palace with heavy decorations on the walls and a totally bare ceiling. It would look odd, wouldn't it?! Likewise, it is odd to have a very heavily decorated room with a totally indifferent white ceiling. In other words, your accent features must help in the dialogue between a room's elements for a cohesive aesthetic. That's why many designers resort to false ceilings with recessed lighting. That is a really great way to balance things out.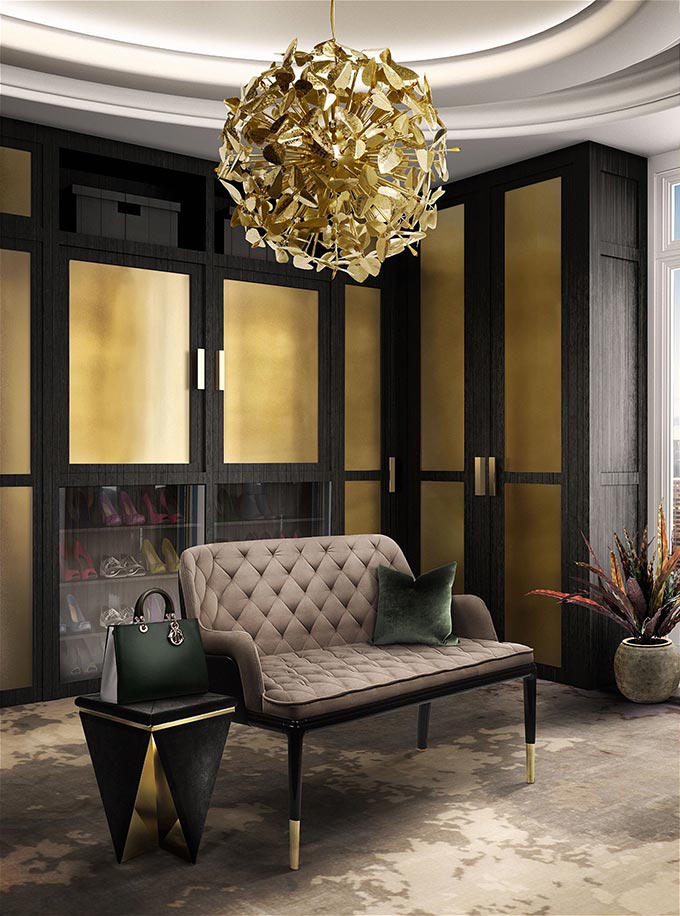 The wonderful thing about accent ceilings is that they distribute one's focus evenly across the entire room thus, highlighting the entire synthesis! I truly believe that if a newcomer walks into a room for the first time and is able to pin point one feature in particular, then the synthesis has "failed." Rooms are meant to reflect the whole of our personality and not just a single trait of our characters. At the end of the day, it's the synthesis and its aura that must prevail. Marquee pieces should be part of a broad collage, best highlighted in a subtle and eclectic manner rather than in a loud, outspoken way.
But having said all that, take a look at the image below that features both an accent ceiling and an accent wall! In this case though, the exposed beam ceiling and brick wall are in a dialogue with the bare white walls, linked by the neutral color palette. Hence, it is the white elements of the room that pop up instead of the other features; while the accent wall and accent ceiling act merely as a backdrop! Any touches of black simply add on depth and definition.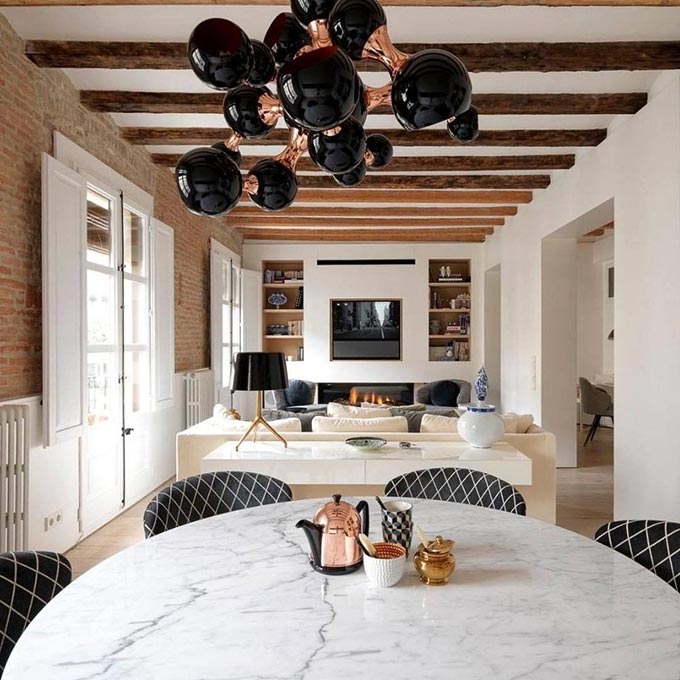 How to decide upon an accent wall vs ceiling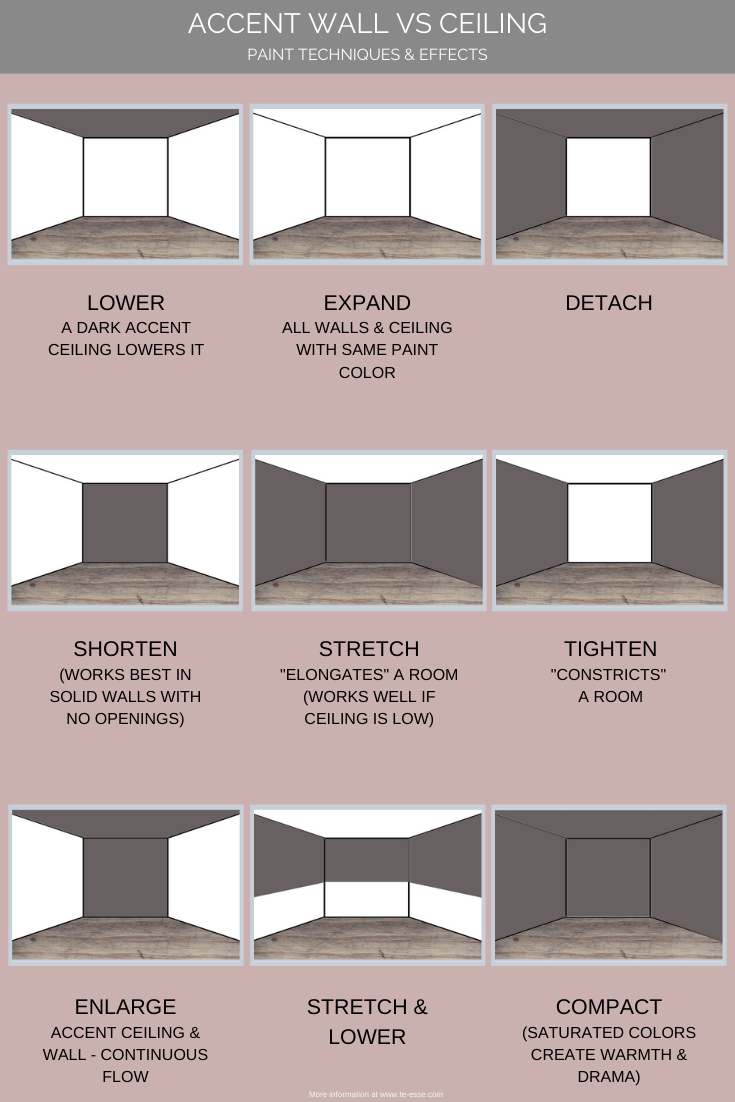 The easiest way to create an accent wall or ceiling is with paint. However, it's not always the easiest to decide which technique is best. That's why I have included a cheat note above with various painting techniques and their respective effect in a room. Please do note that when you have a feature/piece that connects the floor to the ceiling, like the shelving unit shown below, then you don't really want to overshadow it. So in a case like that, it's best to stay clear of accent walls and ceilings.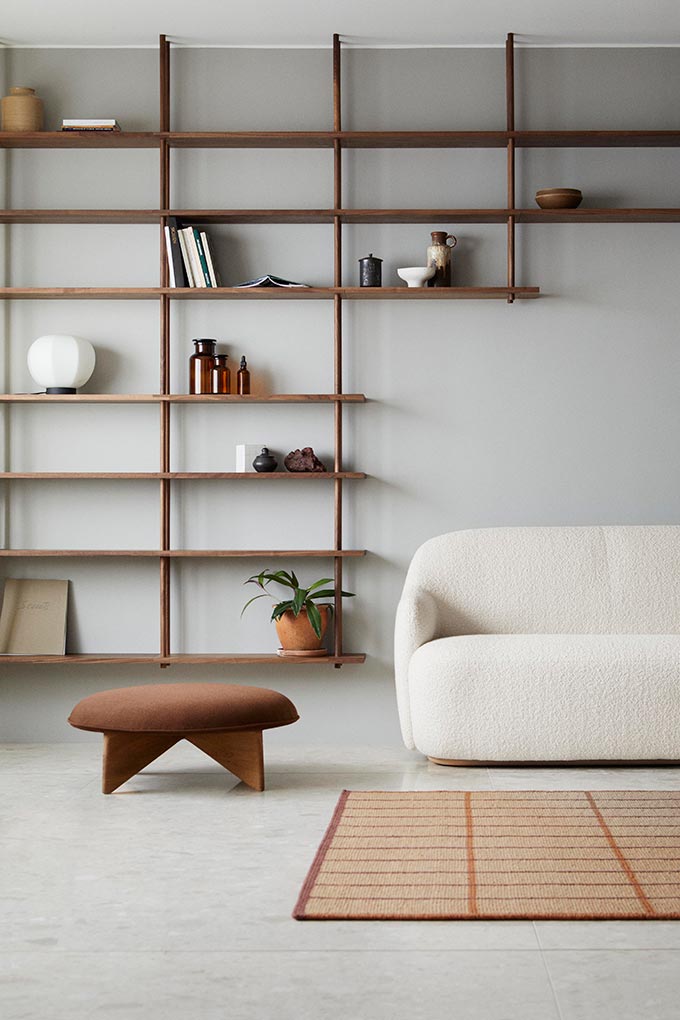 Of course, creating an accent ceiling is not all about paint. A wooden ceiling with exposed beams and pendant lights can also act as an accent. That is true (despite popular belief) even for a minimalist space, like in the image just below. Or you can go completely wild and let your imagination run…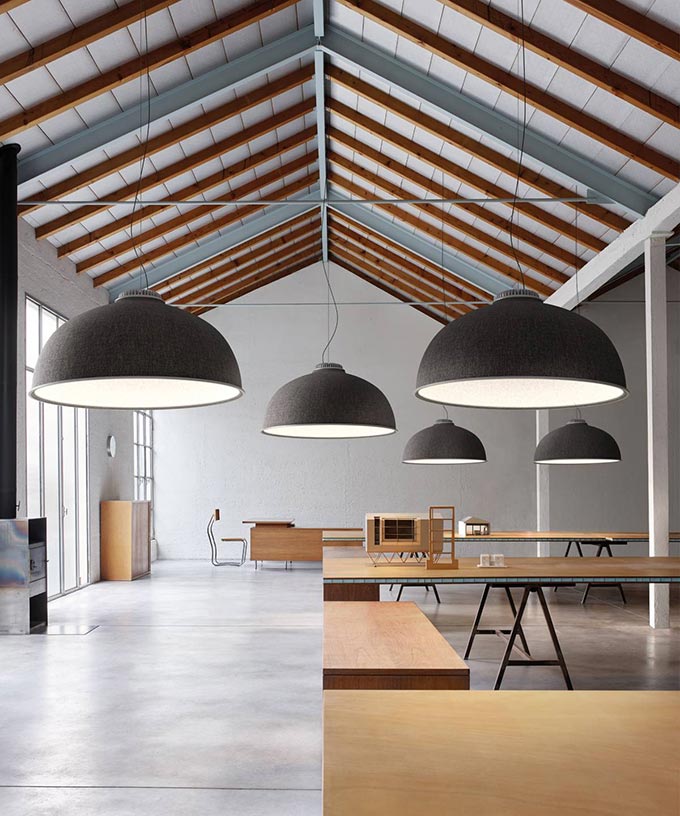 Suggested read: Unique Ceiling Ideas
Decorating tips
Keeping all these in mind, it is good to pinpoint a couple of things to watch out for. Accent ceilings just like accent walls, work well in distinct boundaries that are regular in shape and plan. That is why bedrooms and bathrooms are ideal spaces for any amateur home decorator to experiment with accent ceilings. Open floor spaces and accent ceilings usually do not work, unless a flawless design plan has been prepared ahead. The height of the ceiling, the flow of the natural light, any particular architectural features i.e. clerestory windows, artificial lighting are all essential factors to be taken into consideration before designing and executing an accent ceiling.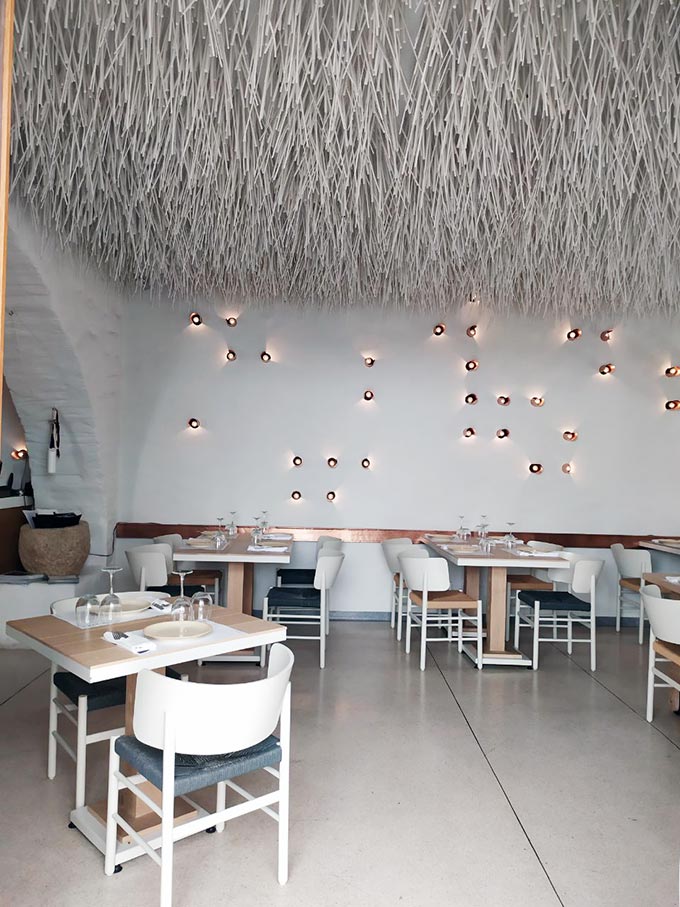 Then, there are the crown moldings, if any. Should they match the ceiling color, the wall color or should they be sharp and hence, define the end of the walls and the beginning of the ceiling. That's your decision to make depending on what kind of statement you want to make.
As a rule of thumb, use accents to highlight anything worthwhile. So before you start your new home improvement project, take some time off to stare at your ceiling and reflect, reconsider and design your desired outcome.
Do you really need an accent and if so, which one will work best for you?
Till next time,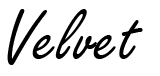 Last update: 06/09/21