Well hello there! Finally, I decided that it's time to continue my home improvements thread. This time it's about beautiful bathroom improvement ideas – for the kind of bathroom that looks good enough to live in! Bathrooms like that, whose size is of no real importance, have all something in common; their design is based on a seamless continuity with the rest of the house. So, time to fuel up our inspiration with an assortment of different bathroom styles. After all, spring and fall are the best two seasons for carrying out home improvement projects, so this might be just the thing you need right now.
We all love a well designed bathroom in our homes. So what makes a good bathroom? Is it the tiles? The accents? The wallpapers? Its super expensive: 'this is why I'm broke' tub? Or its trendy bronze/copper/midnight black accent faucets? Actually none of the above, AND yet, all of the above at the same time. Huh?? I know I probably just lost you, but bear with me for a minute.
What makes a good bathroom
A good bathroom has to be first of all user friendly based on its given size! Therefore, good planning ahead for the right layout is a must. If we then combine that attribute to its complimentary finishes (i.e. flooring, wall coverings, sanitary ware, lighting, accents) and decor, then we can have a super awesome bathroom.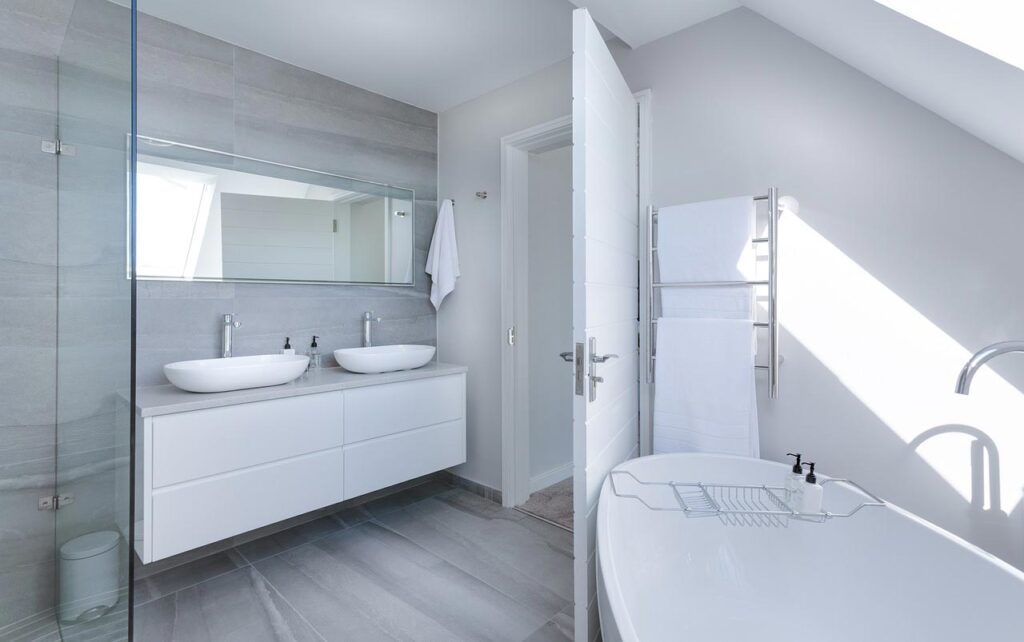 It helps to know if you are a "tub" or a "shower" person. We used to have a tub, till we decided that a walk-in shower would work best for us. To be honest, it doesn't really matter. Both can look equally good in a bathroom. It mostly depends on what suits you best and your lifestyle needs.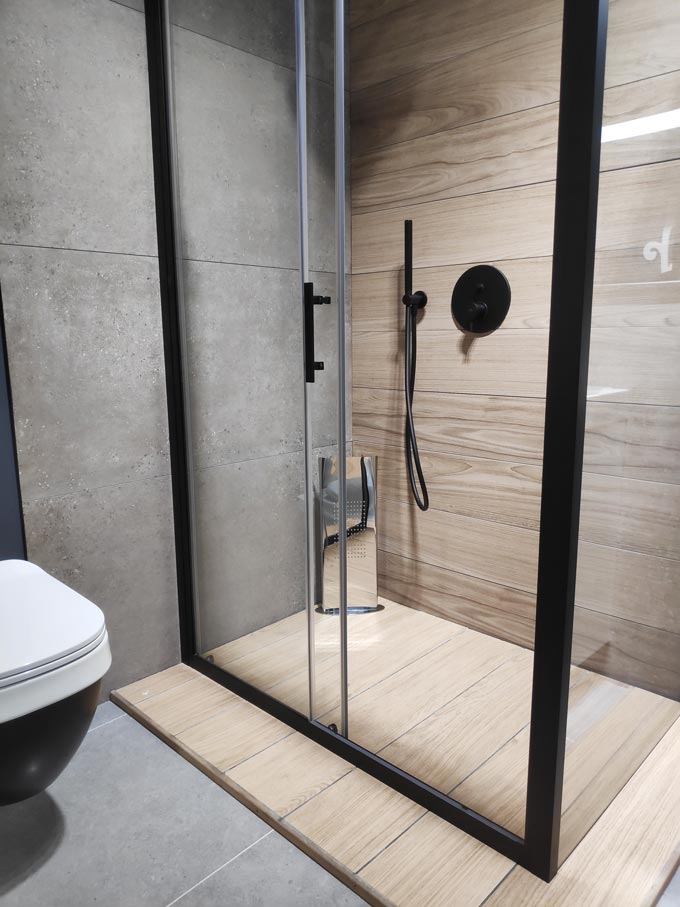 The next big thing to consider is the wash basin. Choosing one ahead of time will definitely help in finalizing all the detail planning that is required for a proper plumbing installation. Just like the tub, the wash basin is a style setter. And it's fun choosing the right one with so many possibilities in plain view at a showroom.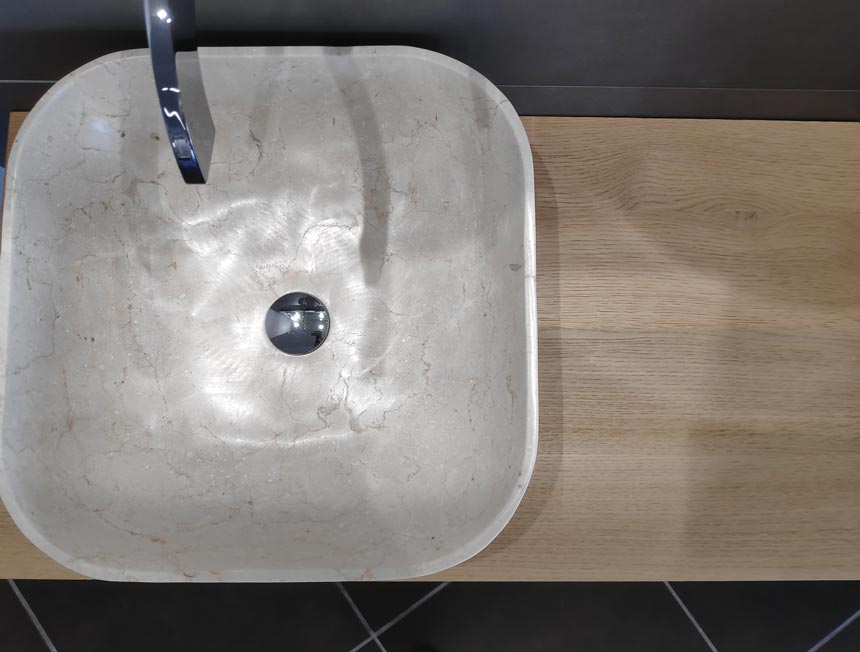 Hence, replacing an old worn one with an eye-catching washbasin is an affordable way to update your bathroom. In every case, coordination with the tiling or wall covering, the flooring including the grout color is of importance. So, plan ahead (I don't think I can emphasize this enough).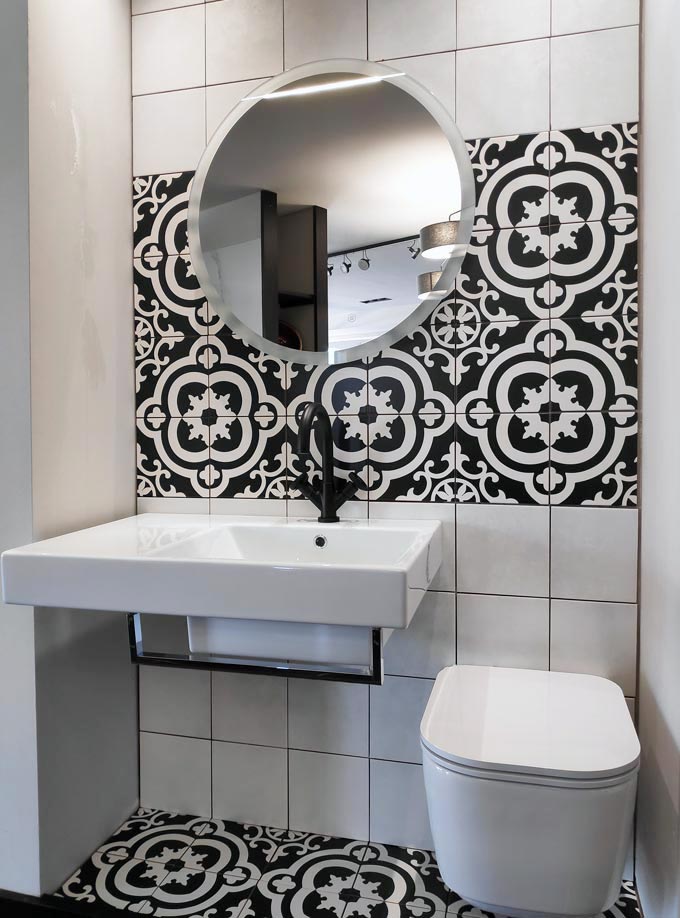 Bathroom Improvement Ideas
Design is in the details and there are no rules to the "design risks" you should take. Be bold. Be creative. Who says that ceilings must always be white? Create focal points and accents if that's your thing. And don't underestimate the power of black accents for they create drama. It could be a black roller, or a black industrial shelving unit or even a black radiator. Work with what you got and improve your bathroom so that it's both functional, user friendly and aesthetically compatible to your style.
Some bathroom improvement ideas to consider are: a blend of different tiles and materials to create zones and highlights/accents. Use more lighting (i.e. pendant lights can make a very stylish design statement in a bathroom). Pick the grouting color with overall coordination in mind. Nothing wrong with a brass grout. Consider adding organic elements for juxtaposition. Shelves and cabinets can accommodate your storage needs (try to incorporate enough of them in your design). Invest in a beautiful mirror. Round ones are definitely trending now, but you can't go wrong with a statement vintage one either!
Suggested read: How to Choose the Perfect Mirror – in this post I include a cheat-note with the ideal dimensions of a mirror over a vanity.
A word of advice from a professional:
Avoid any bathroom remodeling until all the details have been sorted. That means, select your sanitary ware, tiling, flooring, lighting and accessories while you're still in the design process.
Almost any bathroom remodeling can be completed within three to seven days provided that your design plan is in order. Now remember, that plumbing installations have a usual lifetime span of 20+ years (for galvanized steel) and 40+years (for brass and copper) piping. So if you're considering remodeling, then be sure that the key plumbing components are still in good order. Always check for possible leaks. And consider replacing any plumbing if its age is anywhere near the end of its expected lifetime.
Suggested read: Top 6 Bathroom Design Mistake to Avoid and the Ceramic vs Porcelain tiles. These two posts cover all the fundamentals.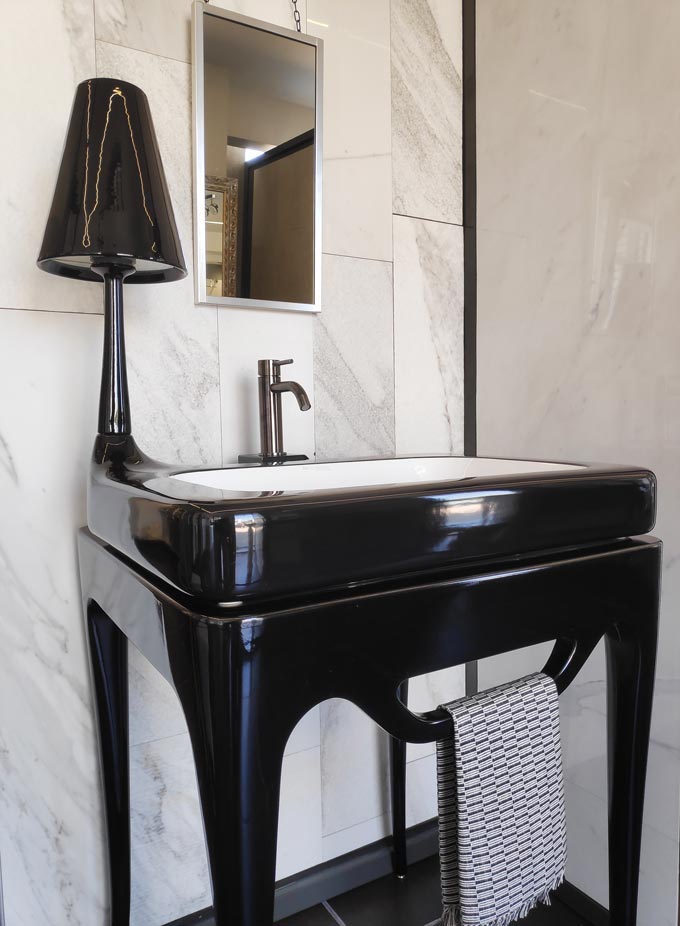 And one more thing before I forget: a typical "overlook" that I notice in bathrooms is insufficient lighting. But the truth of the matter is that The bathroom lighting is just as important as in the rest of the house. Therefore, I do not recommend a single light source, unless it is a really small bathroom or WC. That's because it creates an awful lot of shadows and a shady bathroom is never a great one. Similarly, two sconces on either side of the mirror is not always sufficient lighting, if a bathroom is huge. Also, tray ceilings with ambient lighting create a beautiful ambiance – something to keep in mind. Hence, the best approach for improving a bathroom lighting that I want you to keep is: "the more, the merrier."
Suggested read: 55 Bathroom Lighting Ideas for Every Design Style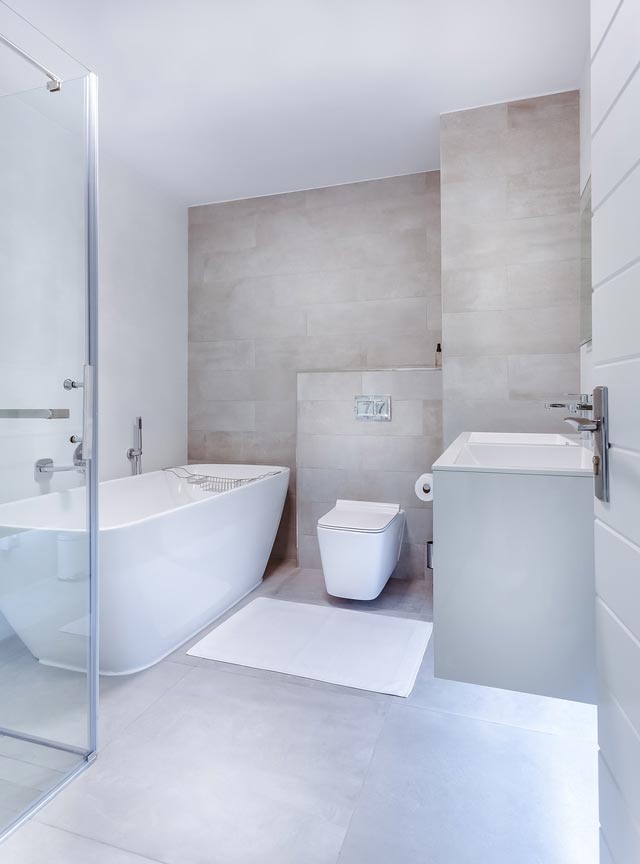 The upshot
The good news are that great bathrooms don't have to break the bank. There are many bathroom improvement ideas, some of which I haven't even mentioned because they are not all very budget friendly. Yet, many of them are and since bathrooms have righteously become a vital part of our homes it is well worthwhile to invest in a good and proper plan and design. The bathroom size can range from tiny to huge, but their "user friendliness" and overall design is what makes them stand out.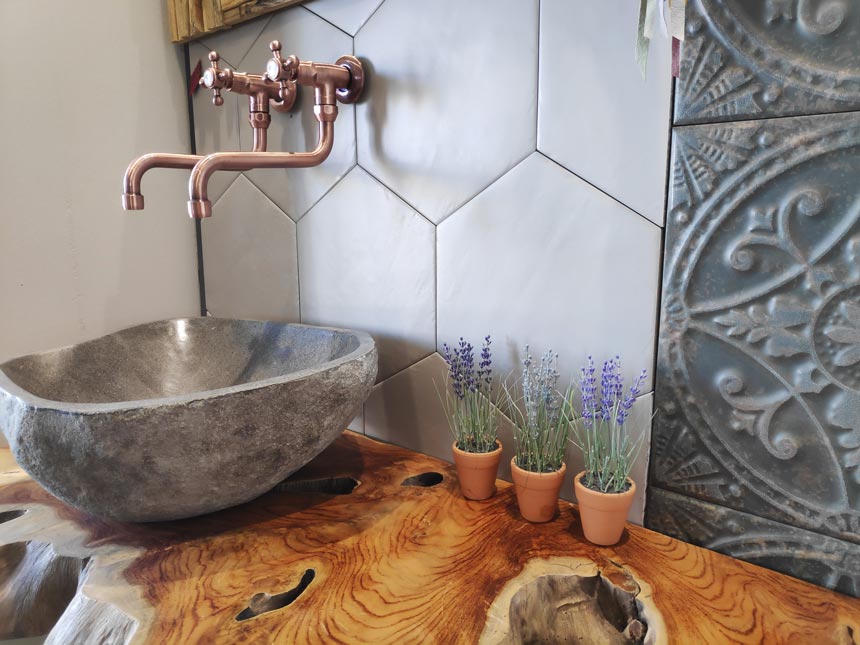 If you have stayed with me this far, then go an extra yard and tell me what is your dream bathroom like. Would you go for a uniform, clean, crisp, white on white design? Or perhaps, add brass/copper accents for a more rustic or chic glamorous style? Better yet, have your copper piping out for open viewing for an industrial style. So many choices! So many possibilities!
Remember, I'm always available to answer any "technical" questions you might have; just drop me a line.
xo, xo