Wise people will tell you 'never judge a cover by its book!' However, a cover that makes an impact on someone is bound to attract attention and possibly one may actually take the time to read it. Now, think of your habitat as a book. The door entrance to your house is like a book cover. What does your entrance say about you, your habits, your style? Does it really reflect a side of you?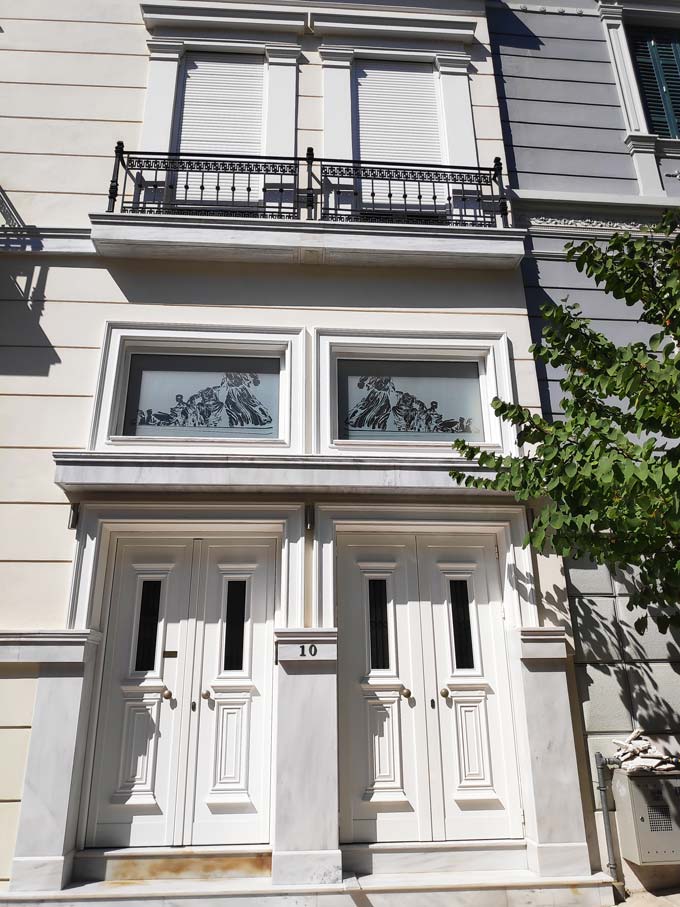 Most people feel uneasy about an entrance that is too dark at night, or too "bare." It gives out the message that no one could be bothered with it or even worse it spells out "GO AWAY". That sounds a bit sad, doesn't it? If the entrance though, has a nice planter or two with some well attended plants, and/or an interesting umbrella stand – then the message that goes across is that the owner is friendly, perhaps environment conscious and used to having lots of guests over. Imagine an entrance with a work of art i.e. a miniature sculpture, that shows an owner who's rather eccentric, but none the less eclectic.
A door entrance is the book cover of our home. Period. Thugs, it should be easily accessible, well lit, and hopefully it should create a pleasant welcoming feeling, for all friends and guests. Furthermore, it is also a design element and therefore, designing a door entrance properly with care in the details that go into it, will add on value to your property. So it definitely ought to be interesting. After all, we are interesting creatures.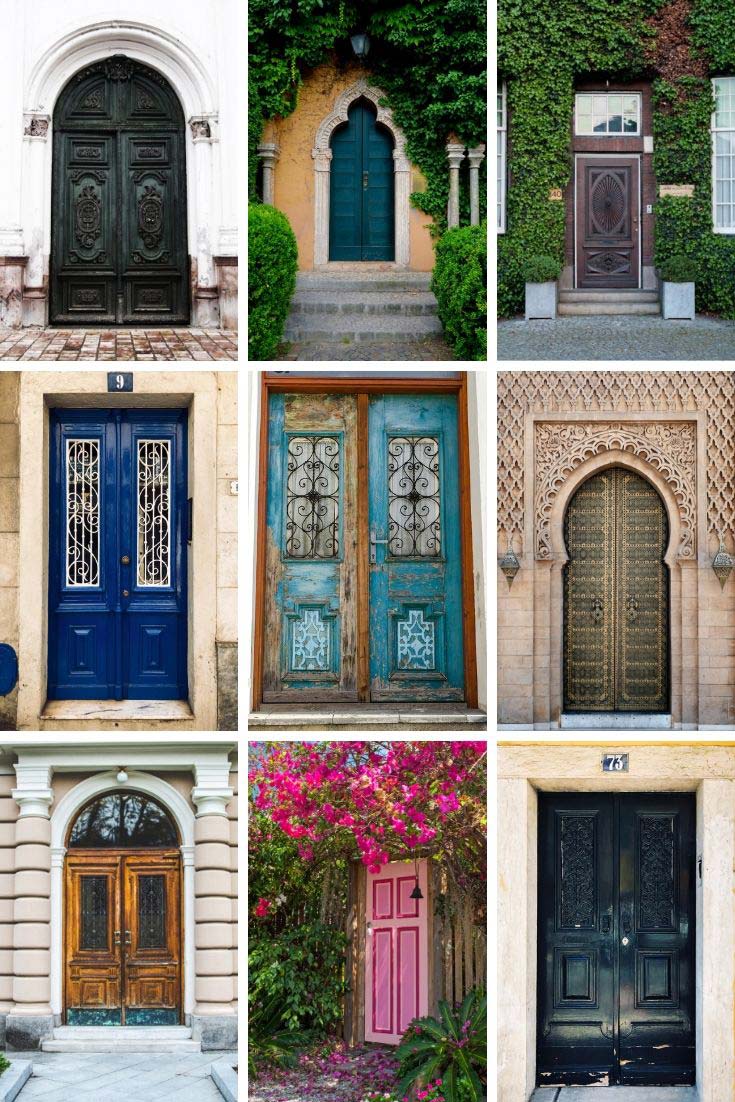 An entrance door with a bright bold color i.e. bright red or turquoise can be a statement that stands out. Obviously, painting a wooden door a different color (be that a bright or muted dark hue) is a very inexpensive way to change an entrance's style. Alternatively, adding color to the adjacent walls might do the trick.
Moreover, the addition of a decor ornament is another example of an inexpensive way to make an entrance more attractive. I still recollect the image of a hotel in Munich some 20 odd years later. It had a barometer on a wooden board hanging on the entrance's side wall that you could not miss. I thought that small detail made all the difference in the world. Needless to say, that I still remember the name of that hotel because its entrance made an impact on me.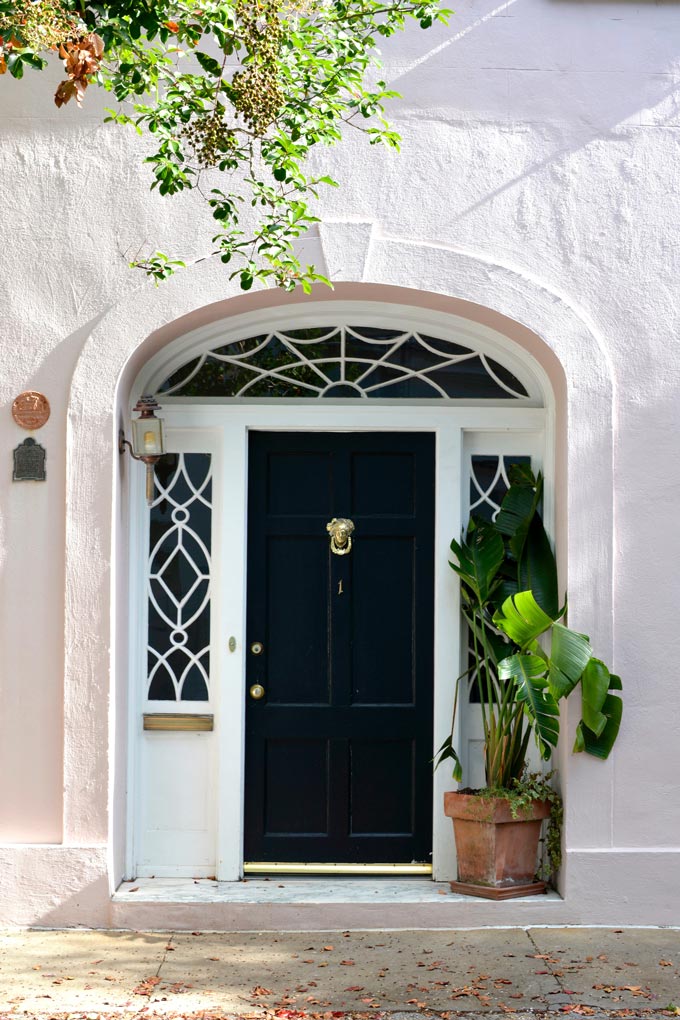 Adding planters at different heights and not necessarily in an orderly fashion, on the wall adjacent to an entrance door may create an greenery oasis effect. A unique mailbox, possibly hand-painted, or an antique knob can add that bit of a personal touch that enhances your entrance' style and gives it that personalized feel to it.
The bottom line is that home improvements may be carried out one at a time. Think of them as small scale projects. Once, you set a list with the home-improvements you wish to do then, the next step is to prioritize them. Improving one's home door entrance is usually not in one's top priorities but, none the less it is of some importance and just a few additions or alterations may make all the difference. After all, an entrance insinuates one's style.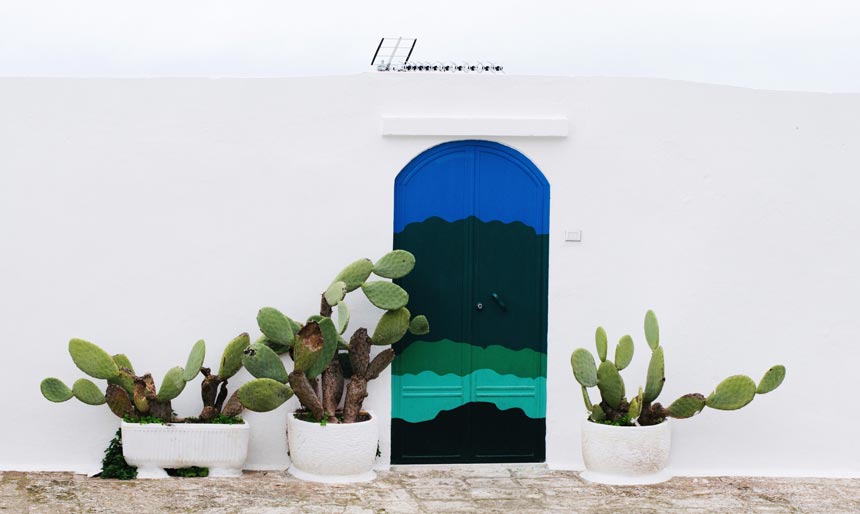 The entrance way and its door set the mood you wish to convey onto your friends and family. It tells everyone the kind of person you are. It may even act as a display of a talent of yours! Basically, your entrance door should reflect you.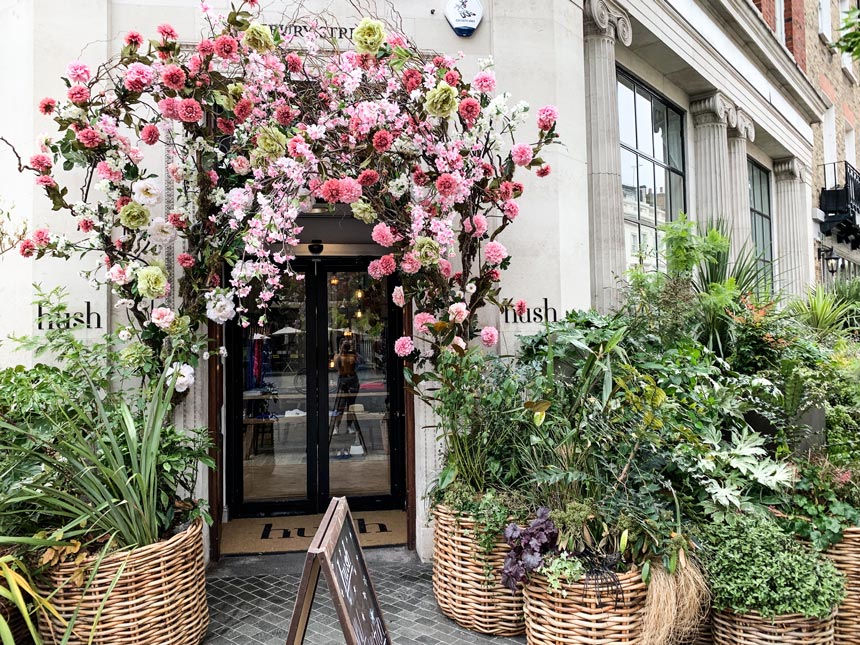 As a matter of fact, as a designer I assure you that when designing commercial spaces for instance, extra care is given on creating an eye-catching entrance to entice potential customers in. That's because, any entrance is really a perfect opportunity to grab someone's attention, express oneself and get all creative about it.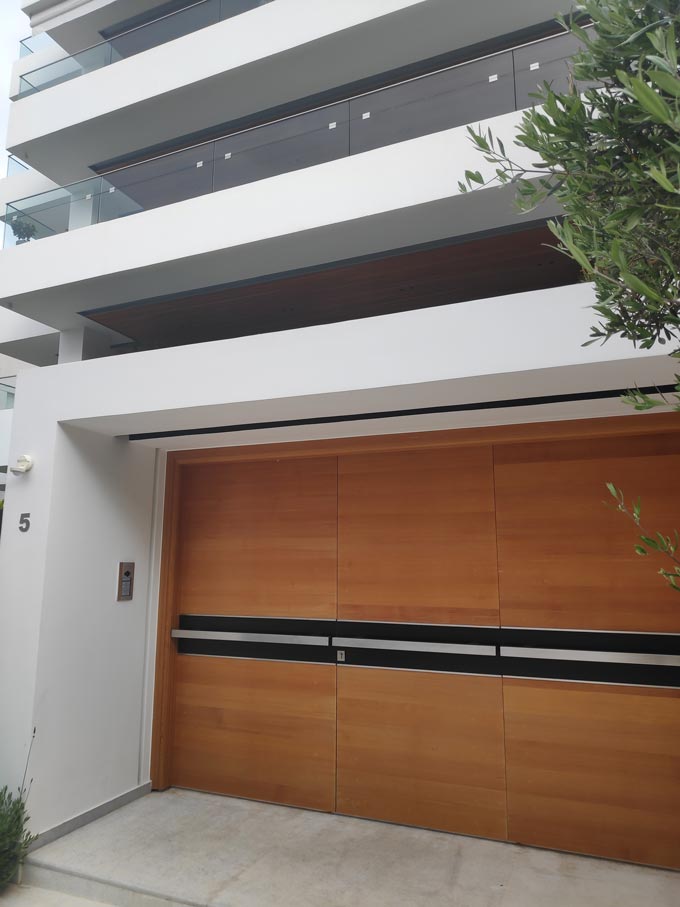 Accessories such as doorbells, handles, wreaths, planters, sculptures, custom-made doormats, benches and pillows with typography, canopies, railings are your weaponry. Keep your entrance simple by picking two or three elements that will make it stand out. Too much clutter though is unnecessary.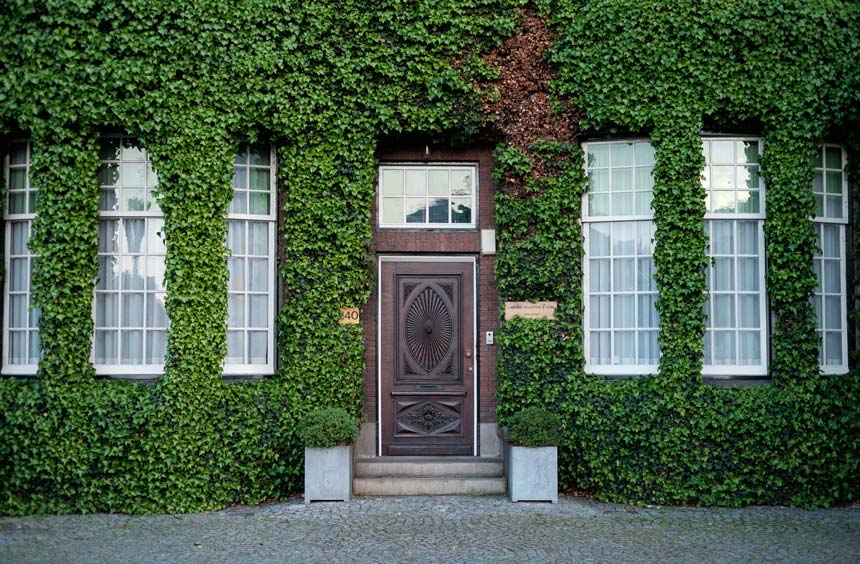 Remember to keep a sense of balance, while symmetry always has a great impact. So the three attributes to look out for are: simplicity, symmetry, and balance to deliver a harmonious synthesis.
There is one element though that is most essential – lighting. The lighting fixtures must be chosen with care. They must be weather-proof and create the proper accents without any glare effect. However, things like that although may seem obvious, are many times being overlooked.
So, I hope I got you thinking over of your door entrance too. Perhaps, there's something you could also improve or even update.
I would love to hear your thoughts…