In all my years in the design industry as a professional, I have worked for clients from many walks of life. Surprisingly though, they all had some common misconceptions about design. The trouble with that is that, more often than not, these misconceptions could lead to wrong decision making and hence, the so called "design crimes." Thus, grab yourself your favorite drink for I decided to discuss with you some of the most common design crimes, as I have listed them. (Disclaimer: this is not of the fainthearted). I'm also certain that other designers could add on to this list, but keep in mind that this is my list based on my experience.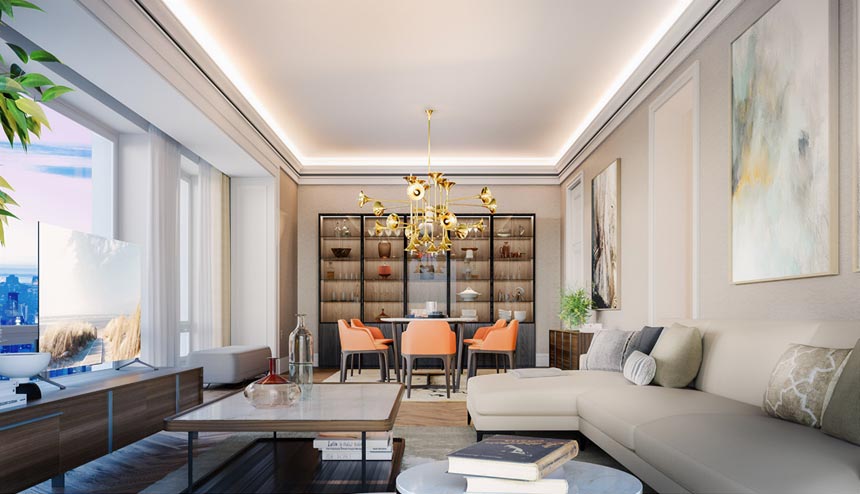 Being design savvy
Design is an investment. Period. It is an investment of both time and finances. Sadly though, there are still people who believe that design is but a luxury meant for a few. That of course could not be further from the truth; truly it is possible to design your home in a design savvy way, highlighting your style AND keeping it in a budget. You need to either hire a professional to help you or if you go down the DIY lane, then you need to design with intention. Of course, that entails planning out everything ahead and reading carefully through this post!
To this extent, when I speak of design crimes I'm basically referring to any "faulty" design decisions that come with shortcomings. Such faulty design decisions usually compromise functionality most, both short and long term. And to be clear on this, a compromise in functionality usually implies a long term adverse effect on your living quality let alone your home styling and decorating too.
Therefore, this is not the typical list of decorating fails-mistakes. This post is about the kind of design decisions that you will have to live with and their impact in your life as they will "raise" significantly the difficulty level of your interior decorating attempts. So, yes this will be epic and I'm sorry, but it may be a bit brutal – no mercy!
Having said that, this list sheds light on some 11 typical situations. Consequently, it serves as a guide that will help you make more sound design decisions, while minimizing undesirable, costly mistakes.
Top interior design crimes to avoid
1. Starting with color first –
Seriously! This has got to be one of the very first issues that everyone wishes to tackle first. I can't count how many times clients have assumed that color goes first. Undoubtedly, color is one of the most important elements of good design. BUT having said that, let me remind you that any design is a multi-step process. Thus, a color palette is a result – a product – of many other design decisions that precede this step, i.e. layout and room orientation. So please hold your horses on this until all else is resolved first.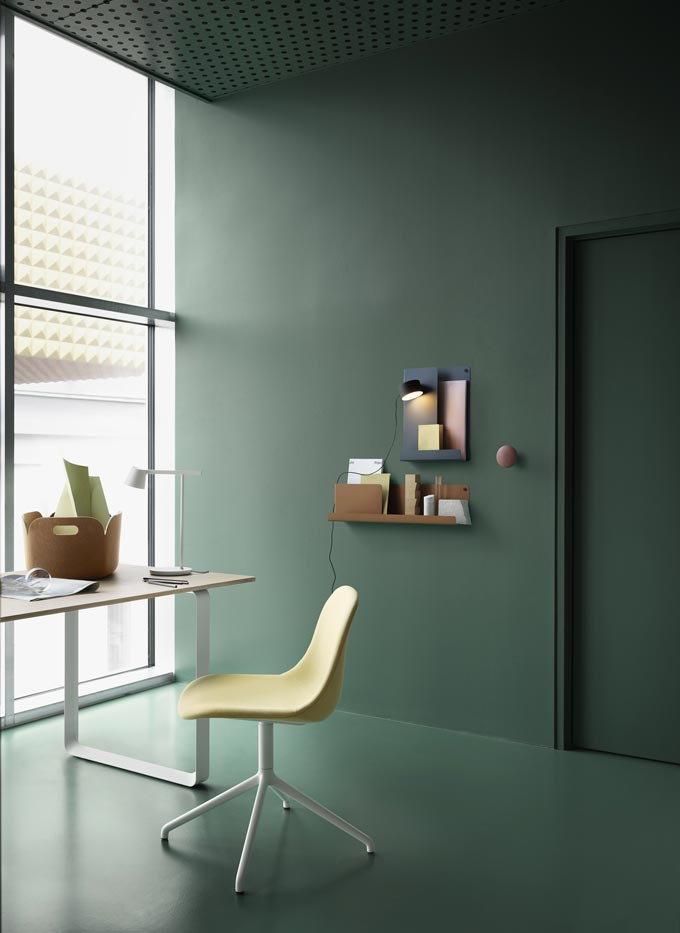 One exception to this "rule" is a conceptual design with intention to embrace a particular color scheme for a deliberate result. Of all my years as a professional, I only had one such client for a residential project and just a few for commercial ones. The reason being is that this type of design intent usually goes hand in hand with a brand strategy that is already in place and needs to be in alignment with the interior design too.
2. Copying styles from Pinterest and Instagram
Over the last decade, I have noticed a significant rise in people using tools like Pinterest and Instagram for their home decorating and home design. According to these statistics: Pinterest's active user base grew 26% to 335 million last year. That's huge and goes to show its impact.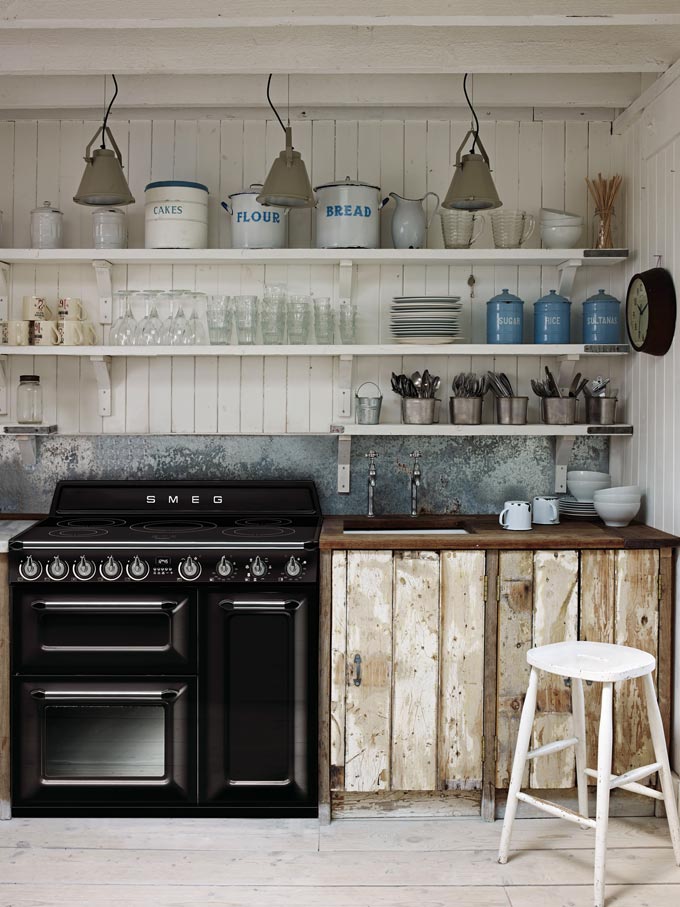 However, the problem begins when the algorithm regurgitates "trending" images for people then try to copy those "trending" styles without enough processing. Naturally, this gives rise to many other more profound problems. That's because adopting without adapting (when possible and applicable) has underlying issues with regards to suitability, feasibility, functionality, maintenance and longevity.
One such trend that comes to the top of my head is open kitchen shelving. Surely, open kitchen shelving is much more affordable. But it is also a major dust-trap and unless you have someone cleaning after you 24/7, then there is no way that you can keep those shelves sanitary at all times.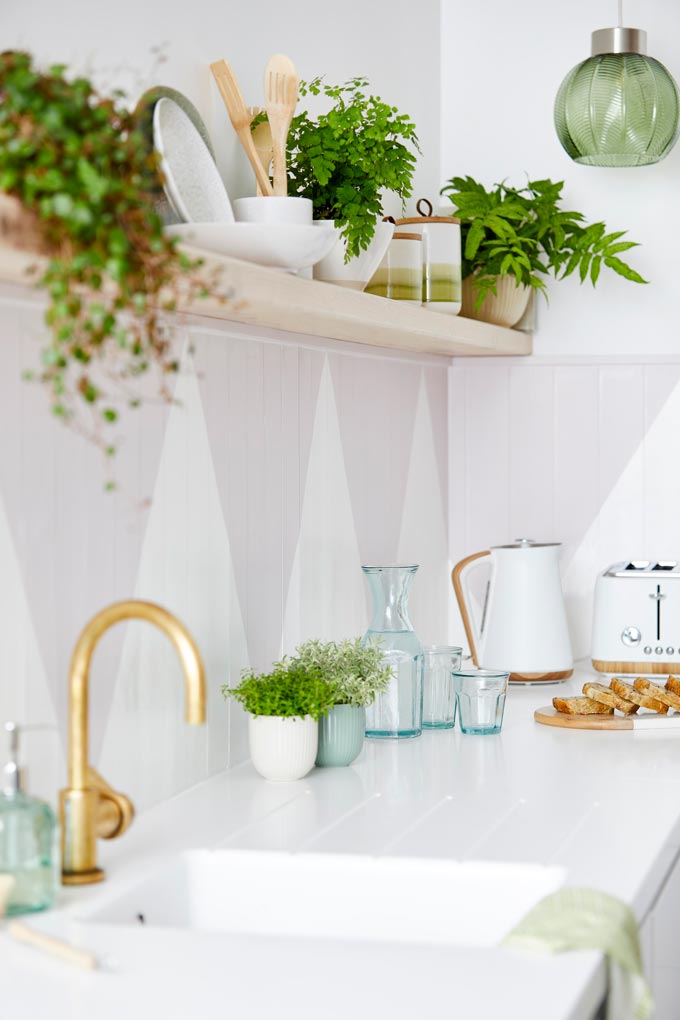 Be as it may be, a word of caution is that no matter what, Pinterest and Instagram are both great tools of inspiration to help you get the job done. The result however, is the final outcome of how skillfully you use those tools!
3. Paying for a consultant, but not doing as advised
True story. I once had a client that wished to add an air-conditioning unit in a room bordering with the kitchen. So far so good. There was an issue though with the AC's drainage pipe that would have to run through the kitchen and across the upper kitchen cabinetry. Of course that rendered it as a non-feasible option for me. Accordingly, I insisted on installing a different type of AC unit (one with a drainage collector) which however was a lot bulkier.
Anyway, to make to long story short the client decided to go against my advice, and eventually I was forced to quit. Fast forward a couple of years and it turned out that the worst case scenario I had explicitly portrayed to my former client, had actually occurred. The drainage pipe had a leakage that found its way into the upper kitchen cabinetry. As a result, the client had to re-do the entire custom-made kitchen cabinetry…Ouch!
The point I want you to keep from this lesson is that a) pipes do break on occasions and leakages although rare do occur and, b) poor workmanship is also a factor that needs to be considered and can not be eliminated altogether.
For this reason, eliminate scenarios where you expose your property and belongings to disasters waiting to happen. If you pay a designer-consultant then, take their advice and save yourself from needless heartaches and hefty invoices. (There I finally said it and now I can have my peace with it)!
3.1 Attention DIYers
There's nothing wrong with DIY. On the contrary, I think it's quite invaluable for it amplifies creativity. And there's certainly nothing wrong with reading about the experiences of other DIYers who happen to post on their blogs updates of their home remodeling, renovating, revamping or whatever.
I do however need to bring your attention to one little matter. A DIYer is not necessarily a professional and on this account, skill levels and experience will vary considerably. As such, something that has worked for that particular individual may not work as well for you. So please keep this at the back of your head, while reading all those blogs of so many respectable DIYers, and always take things with a grain of salt.
4. No proper lighting strategy
Now on to one of the greatest design mistakes: no lighting strategy. I could go on forever with this one, because unfortunately too many people skip this design step altogether. And that's not something I want YOU to do; whereas, lighting is equally important as your color palette.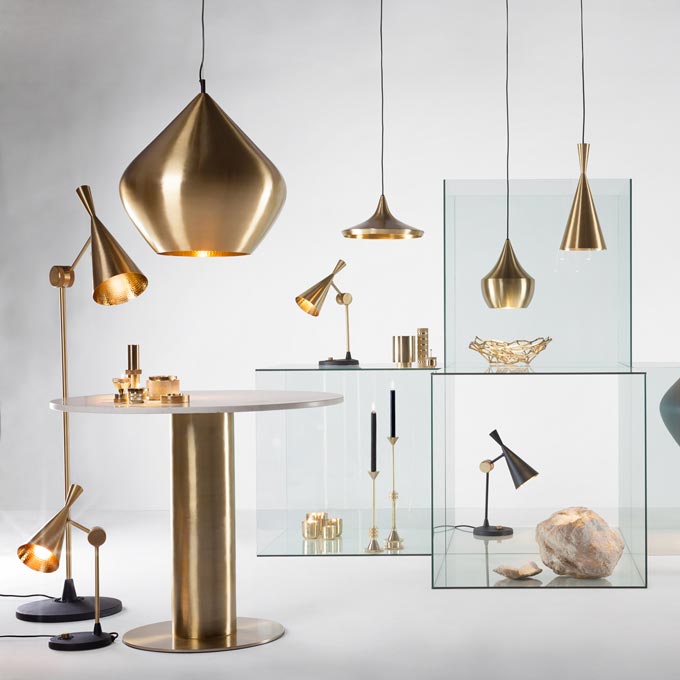 If you don't invest the time to design your lighting then, you are single–handedly stripping a huge chunk of your home's potential to look exceptional as opposed to plain good. I can't emphasize enough how important lighting is. As a matter of fact, it is one of those design elements that can make your home look more stylish and expensive.
Did someone ask what a lighting strategy is? Well, that's basically a lighting design layout where you determine exactly what type of luminaries, (e.g. central, accent, task, ambient) including the effect you are seeking and their intensity, for every room and space of your interior. In return, it will help you plan out the number of switches/dimmers and their positions in very room.
Please check out two older posts on design lighting and a 101 crash course on lights :: the basics for a more detailed breakdown.
5. Tile tenting
This is a true nightmare defect. Tile tenting is caused when floor (or wall) tiles lift from their original placement position and push against each other forming a 'tent-like' pop up in the middle of your floor or wall. It is both an unsightly and hazardous situation – one that you definitely don't want in your kitchen, balcony or anywhere else.
The solution: an expansion joint at the right position to eliminate this situation from happening altogether. You see part of a designer's job is to plan grout lines, tile cuts and expansion joints. Since, all these lines lead the eye in a room/space that solemnly effect your overall design, it follows that it is best practice to have a professional assign them with you for you.
Suggested read: 5 Cool Reasons to Hire a Designer.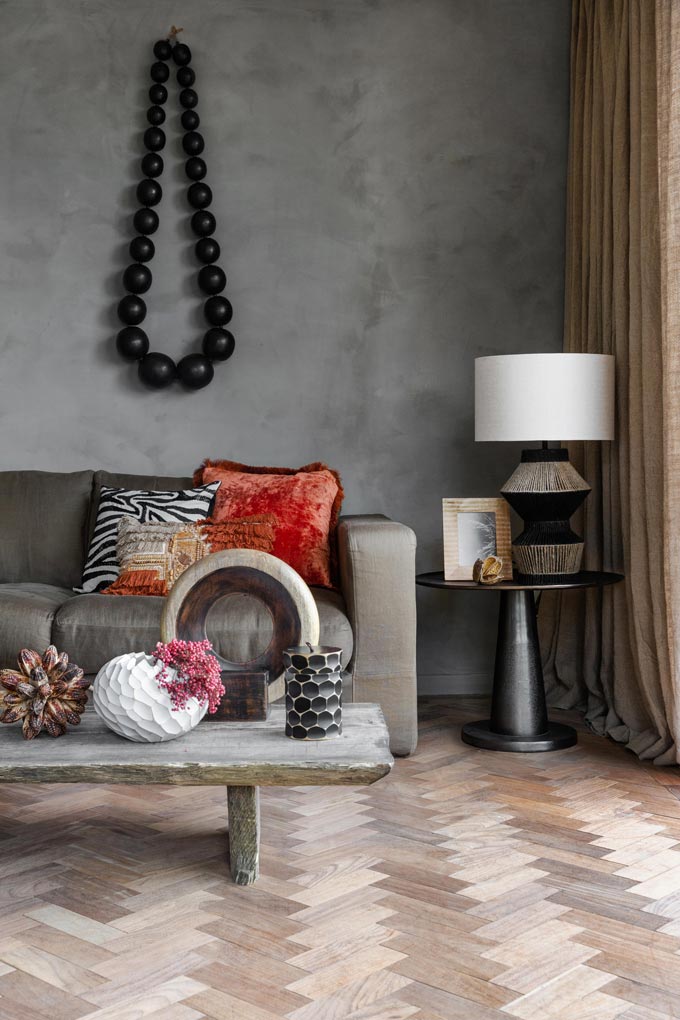 5.1 Hardwood expansion and contraction
In view of the expansion joints in tiled floors, let me jump onto hardwood flooring. Likewise, hardwood absorbs ambient moisture and hence, requires expansion joints to compensate for contraction and expansion movements. The lack of such joints may result in gaps and wood-splitting; both of which are a real eye sore. Again, expansion joints are required usually in the perimeter of a room where the hardwood borders with another floor material.
6. Waterproofing
Surprisingly, I have encountered this defect numerous times, especially during bathroom renovations. In some cases, the effects are detrimental with occurring leakages and/or even flooding every time someone showers. So let me set the record straight. ALWAYS, waterproof any area that is to be tiled and exposed later to moist and damp conditions i.e. bathroom/wet room or kitchen floor.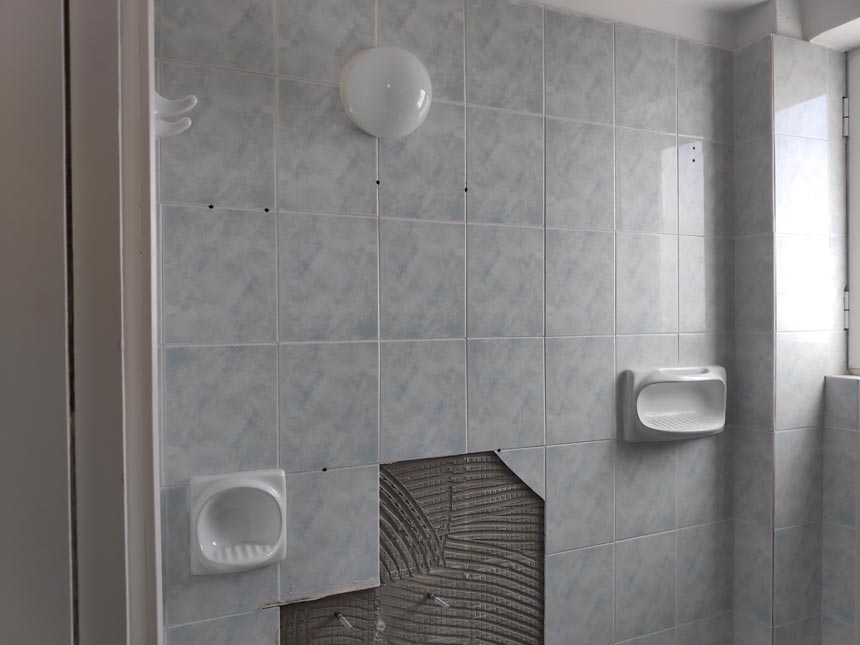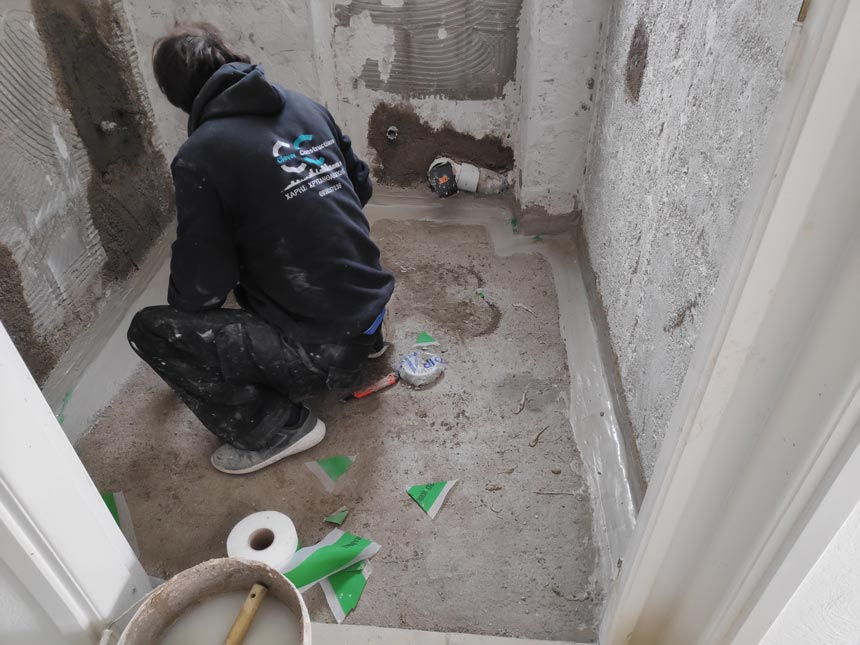 Over time grout lines come undone and require refilling, while cracks may also form. (Note: that is more common of a case with ceramic as opposed to porcelain tiles). Cracks and openings in the grout lines then grant access to seeping moisture and from then on, your troubles have just began. The cost of waterproofing is minimal therefore, there is simply no excuse in skipping this.
Suggested read: Ceramic vs Porcelain tiles
7. Bulky tubs with built-in jets
Sorry to break the news to you, but if you are about to get on board on sustainable living, then simply forget about them. Sure, it's nice to soak in a tub for a while and get that Zen quality back into your life. But, tubs with built-in jets are "bulky." Thus, they require a considerable amount of water to operate.
Allow me to share with you some figures in order to paint a clearer picture for you. A full tub requires 70 gallons of water (according to the US EPA). On the other hand, a 5 minute shower will use up 10-25 gallons. Clearly, even if you don't fill the tub for every bath, there is still no comparison in the amount of water spent.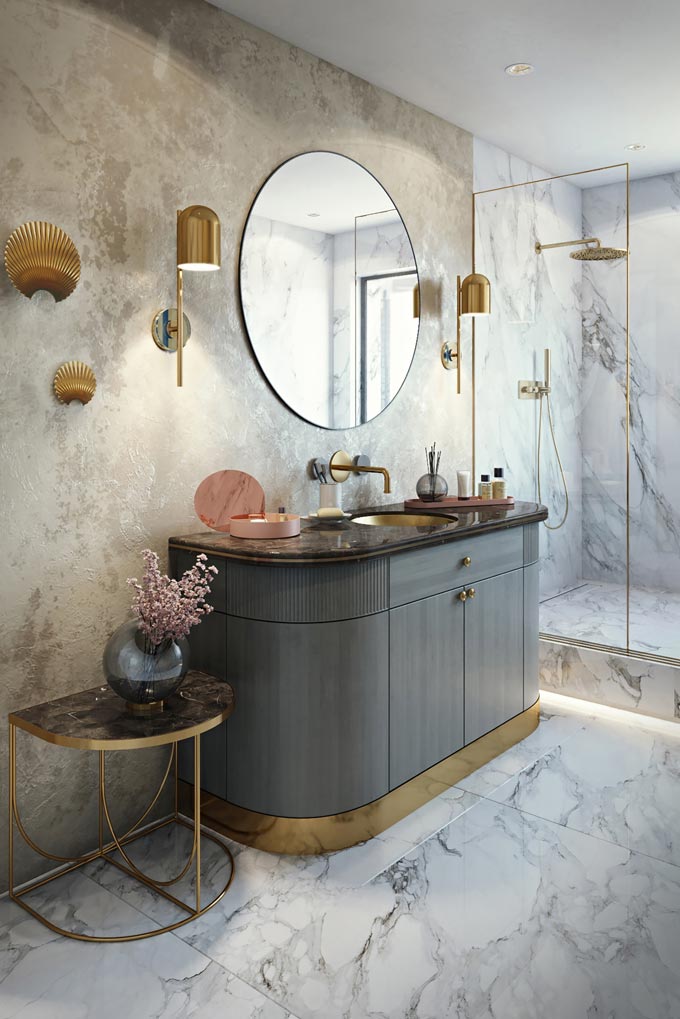 On top of the significant difference of water volume between a bath and a shower, you will need to run maintenance cycles every now and then. This is an absolute requirement in order to keep such tubs clean (bacteria free) and in running order.
Obviously, it follows that this will further add on quite quickly on your water bill. If you are not prepared for heftier utility bills, then let it go. In every case, they make a great example of what to avoid if you are indeed a sustainable living fan.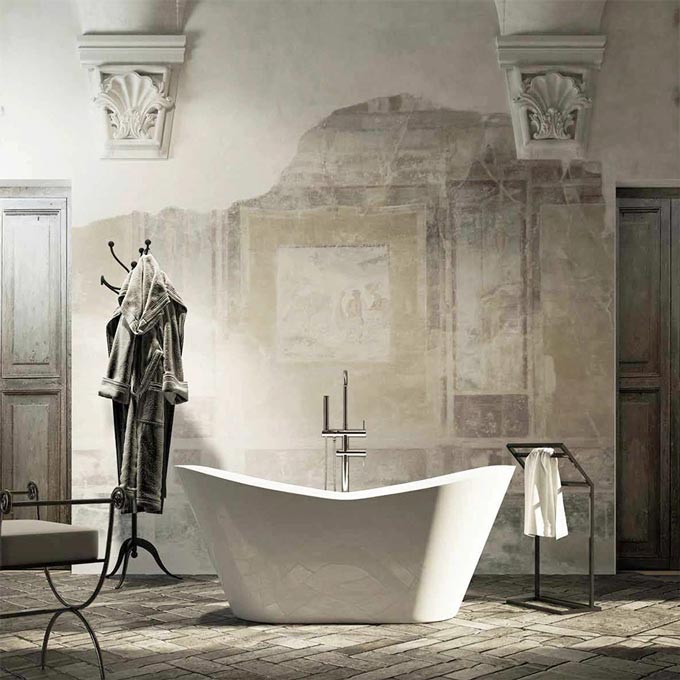 7.1 Water pressure issues
There's not much worse than trying to take a shower with that new super expensive waterfall shower head with little to none water pressure. Sadly, this has happened one time too many for me not to mention.
Some of these waterfall shower heads come with a hefty price tag. However, there's no guarantee whatsoever that they will operate properly without a water booster pump. So be prepared and have your plumber measure that water pressure ahead of time and plan that booster pump's placement position!
7.2. Vessel sinks
Vessel sinks are like eye candy to me. Still, I have to say that they are high maintenance. This is the reason why I should warn you that it takes effort to keep that bathroom counter looking neat without water puddles when you have a vessel sink. In other words, a vessel sink is not the most functional of washbasins (mainly due to its small diameter) and it would be a design crime to choose one, if you can't keep up with it.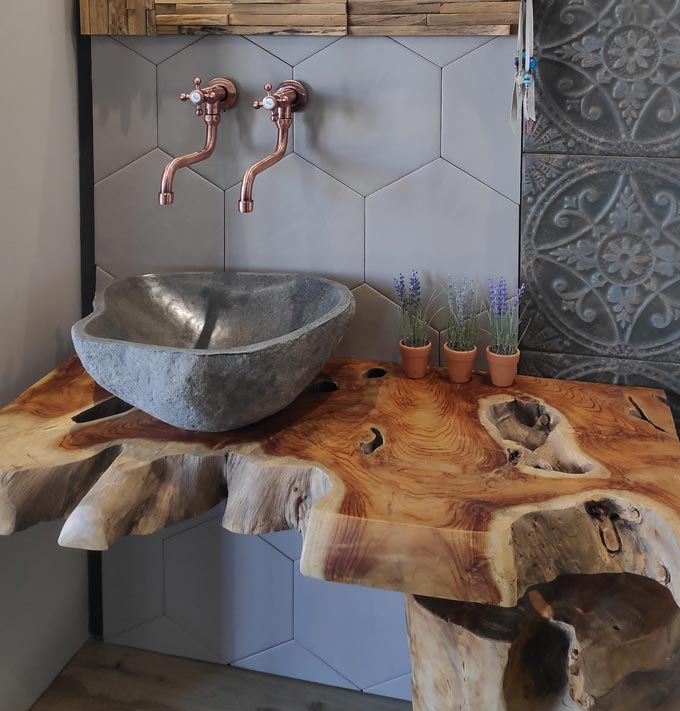 Are vessel sinks outdated? Well, I wouldn't go that far. Vessel sinks can make excellent stand alone/statement pieces and come in a wide range suitable for almost any style. Yet, personally I would use them in the powder room instead of the main bathroom, mainly because of that up-keep issue.
8. Cooker hood placement – the "noisy" interior design crime
Is there anything more disturbing than a noisy range hood/kitchen extractor fan while you're making dinner after a long day's work? I bet your answer is NO. And it's damn frustrating, especially if it has just cost you an arm and a leg.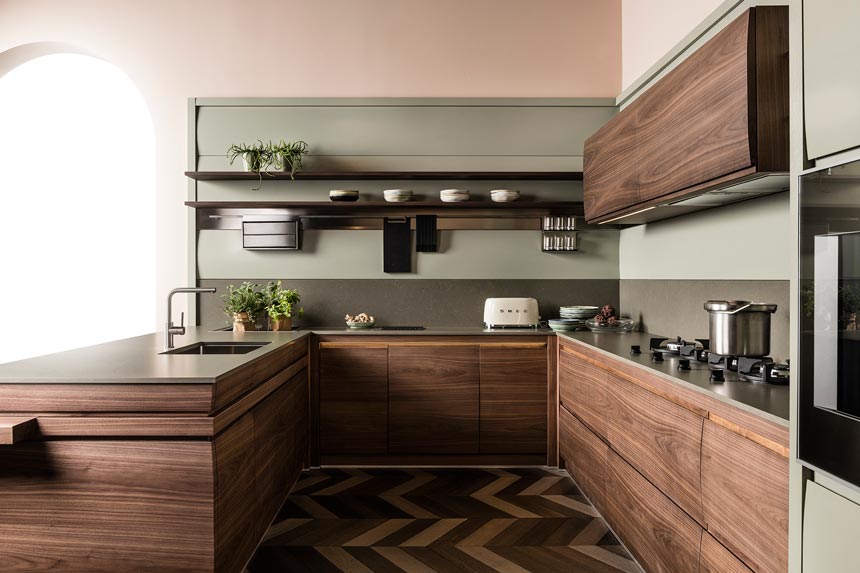 The good news are that it doesn't have to be so. The reason being is that the performance and overall noise level of a hood is very much dependent upon your actual kitchen design.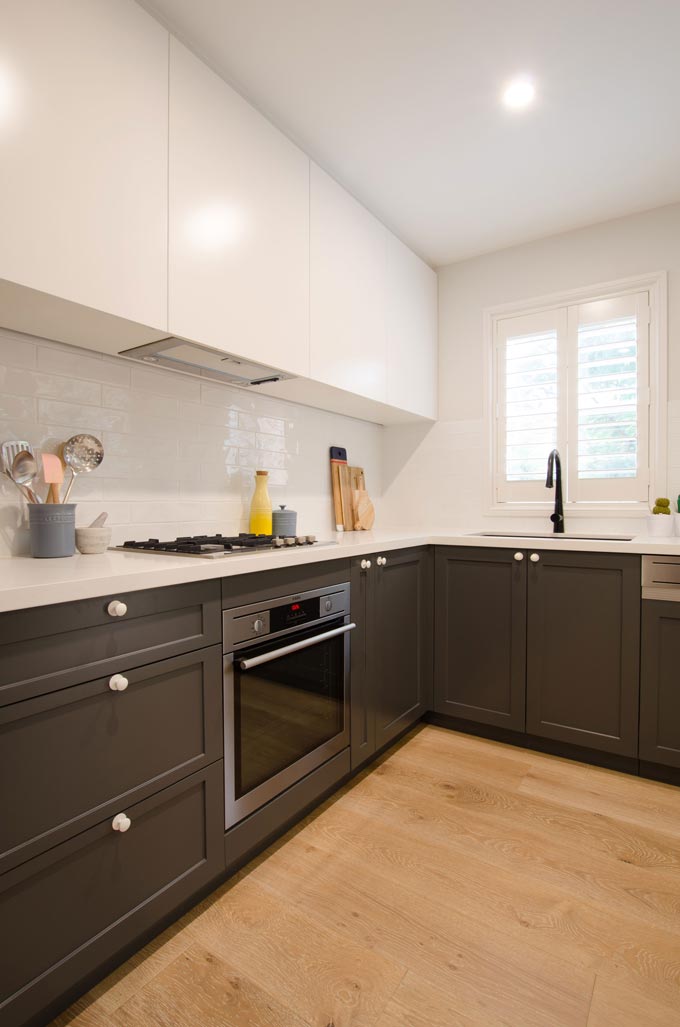 In case you are about to design your kitchen now then, start off by assigning your cooker's position, sink and dishwasher first. Then deal with the rest of the appliances. That's because the duct running from your hood to the outlet point should run obstacle free with a single 90 degree bent (if required). The maximum distance a duct runs is only 1.5m. As a rule of thumb: the longer the duct runs, the noisier the hood.
If you already have your kitchen in place and looking for ways to reduce the noise level of your cooker hood, then make sure are not using a rigid duct. Also, increase the duct's diameter to reduce air resistance. Ideally, a duct diameter of Φ150 mm should suffice.
9. Popcorn ceilings
Thankfully, popcorn ceilings are considered outdated by most. Clearly, I never was a fan of popcorn ceilings, because their aesthetic add on value is practically nonexistent. So it comes to no surprise that their removal can raise your property's value.
Beware though, for popcorn ceilings need to be treated with caution. That's because some may contain asbestos (if created before 1977) – a carcinogen known to lead to lung cancer among other things. Hence, leave it to a pro to deal with their removal.
10. Underfloor heating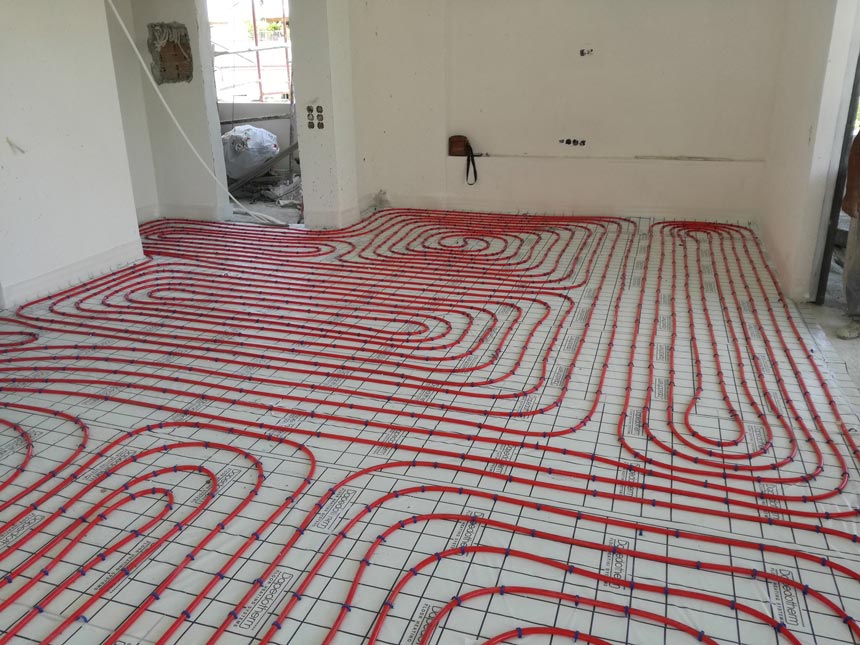 Did you know that using an unsuitable screed under your water underfloor heating may cause your floor tiles to crack? I bet most of you did not know that. Although, ceramic and porcelain tiles are both highly recommended interior materials and very efficient to use with underfloor heating, cracking has occurred in rare instances. If this should happen then, it is definitely one of the least pleasant, unsightly and costly situations you will find yourself in.
In consideration of the cost of this type of installation that comes with a bill of thousands, I think it is imperative to entrust only qualified professionals. They will guarantee the result and give you a much needed peace of mind.
11. Reclaimed wood – the "green" interior design crime
There are some fabulous ways to add reclaimed wood in your interior and some terrible ones. Wood by definition adds character, warmth and delivers that one-of-a-kind awe. However, don't go rushing to get on board with this green wave trend unless you are fully aware of its drawbacks. That's because reclaimed wood has its risks. As such, it is a design crime to employ this material without doing some thorough research beforehand.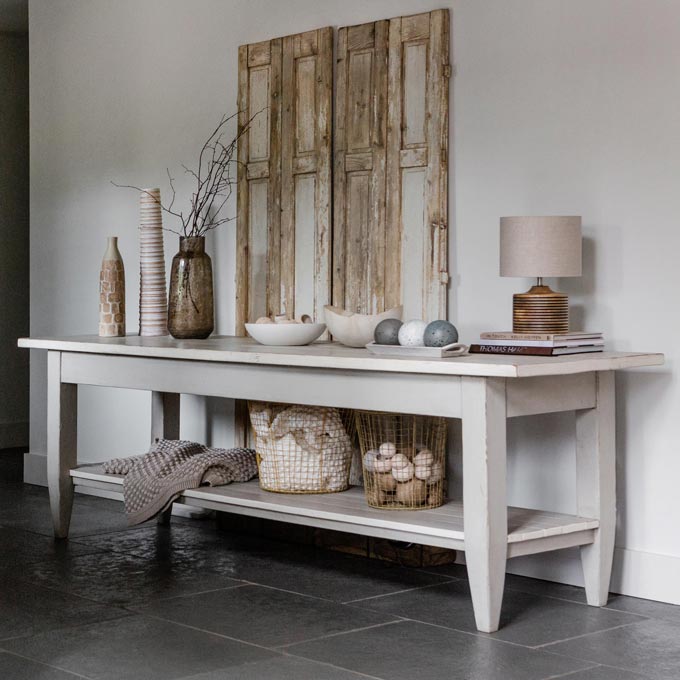 Reclaimed wood is safe for indoor use if you have it treated and kiln dried by a professional. Furthermore, it must come from a trustworthy and reliable source or it may be harboring many unseen by the naked eye things from lead to adhesives and insecticides. Surely, you wouldn't want your teething toddler to have a bite of that coffee table you built from grocery store pallets, now would you?! (That's what I thought, too)!
Suggested read: How to mix wood tones for an up-to-date interior
Afterthoughts on interior design crimes
There, I finally got a burden lifted off my chest! Assuming that you made it this far, I'm sure you have come to realize that the interior design crimes discussed here are quite different from others you may have come across. (After all let me remind you that not everyone writing out there is in the design industry).
Indeed, this post was not about water mattresses, matchy-matchy furniture sets, patterned wall treatments, yellow bedrooms and styling the clutter.
My aim stretched far beyond home decor and tackled numerous substantial interior design decisions prior to any decorating attempts that will ultimately affect your wallet, your life quality and your sanity. It was about things that have a bigger impact and should be decided upon after extensive market research, careful planning and designing with intention.
Lastly, I have two more reads for you; the anatomy of a stylish home : decorating with intention and the top 6 bathroom design mistakes to avoid. In these two posts, I go into depth about the design process and mistakes you should stir clear from. As for mistakes in kitchen design, I think I'll get into that in more depth in the near future.
Take care now,