I've been wanting to write a post about lighting for a long time now. For some reason, something always happened and I kept on postponing it, until now. It just so happens that I'm working on an inspiration board for a client and planning the lighting scheme, and so the timing now couldn't be better. Therefore, let's talk about the basics on lighting design – the art of lights…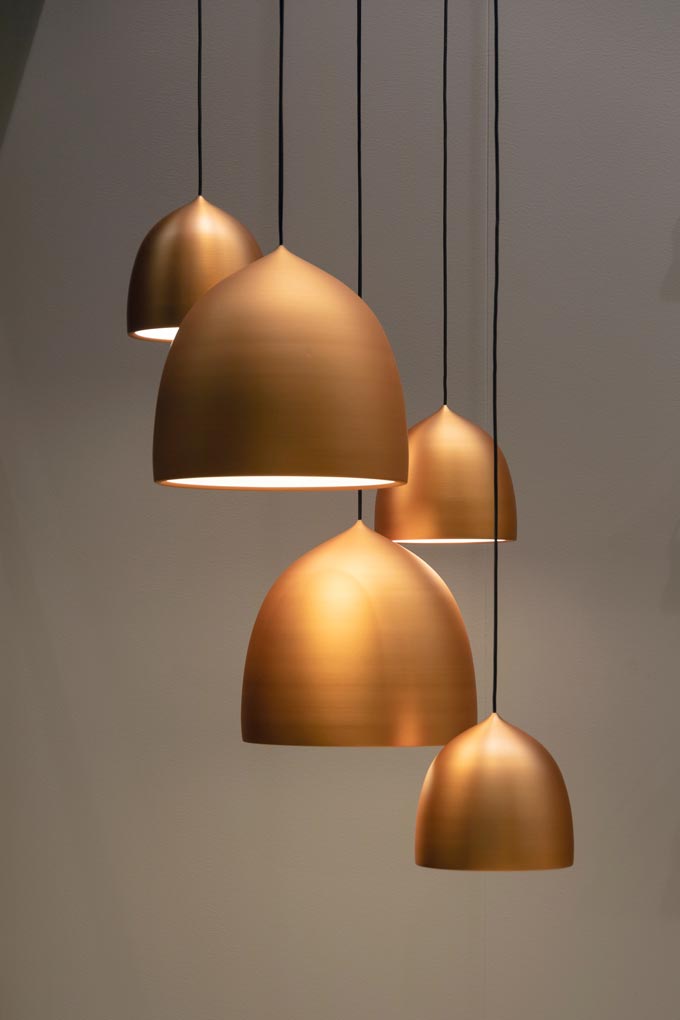 Many of you might have heard the expression that lighting either makes or breaks a room! And it's absolutely true. Lighting holds ALL the magic! Its diffusion makes the darkness disappear and allows us to see things better and appreciate them with a fresh, new perspective. It serves a very special purpose. It illuminates, brightens and creates the desired atmosphere while at the same time it establishes and/or enhances the style of a space.
The Potential of Lighting in Design
Every lighting fitting delivers a light output with a decorative aspect to it as well. Hence, it's important when coming up a lighting strategy to have a clear vision of the intended function and size of that space in order to determine which type and number of luminaires that will serve best.
As such, the ultimate aim of a lighting design is to plan ahead (before proceeding with the contractor) to allocate the positions of every light, the type of light, and the required number of lights based on the area covered by each light.
Moreover, in some cases for example, a chandelier is not simple general light fitting, but a decor piece as well. Therefore, it may well fall under the general lighting category but considered also as effect lighting – lighting that is designed to provide visual interest by the fitting itself or its light produced. Moreover, one can claim that is is also ambient lighting if used with dimmer.
Thus, a good lighting strategy has the potential to bring to life any interior. Consequently, if lighting is used effectively it can make any decor look more appealing, elegant, sophisticated, intriguing, glamorous. All the while intentional shadows created along the edges and in the spaces between volumes, generate big drama…but, that's another chapter.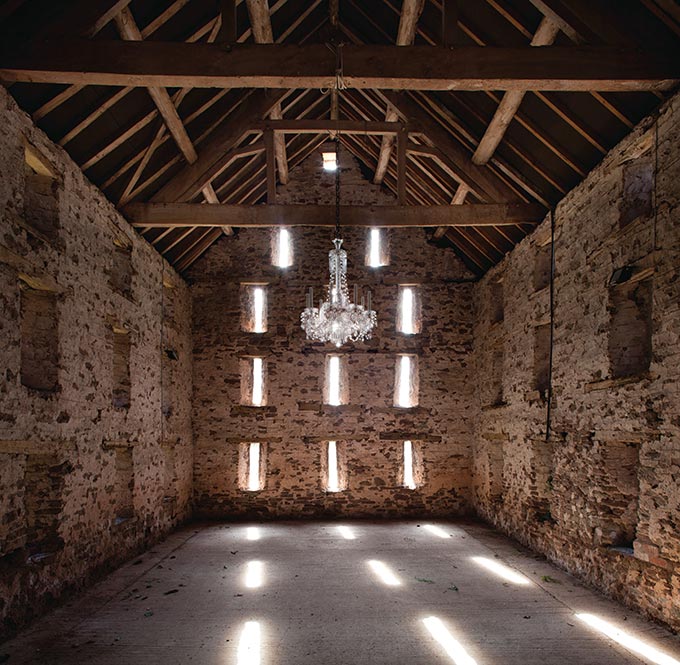 Undoubtedly, lighting requires a lot of careful planning. You have to take a lot of factors under consideration in order to achieve the desired outcome. Overlooking a factor may "spoil" the entire design scheme. That's why it is so easy to get it wrong. So, I will do my best to simplify the basics on lighting design in order to help you understand better how to manipulate it. (It might also be a good idea to read an older post of mine about lights for more tips).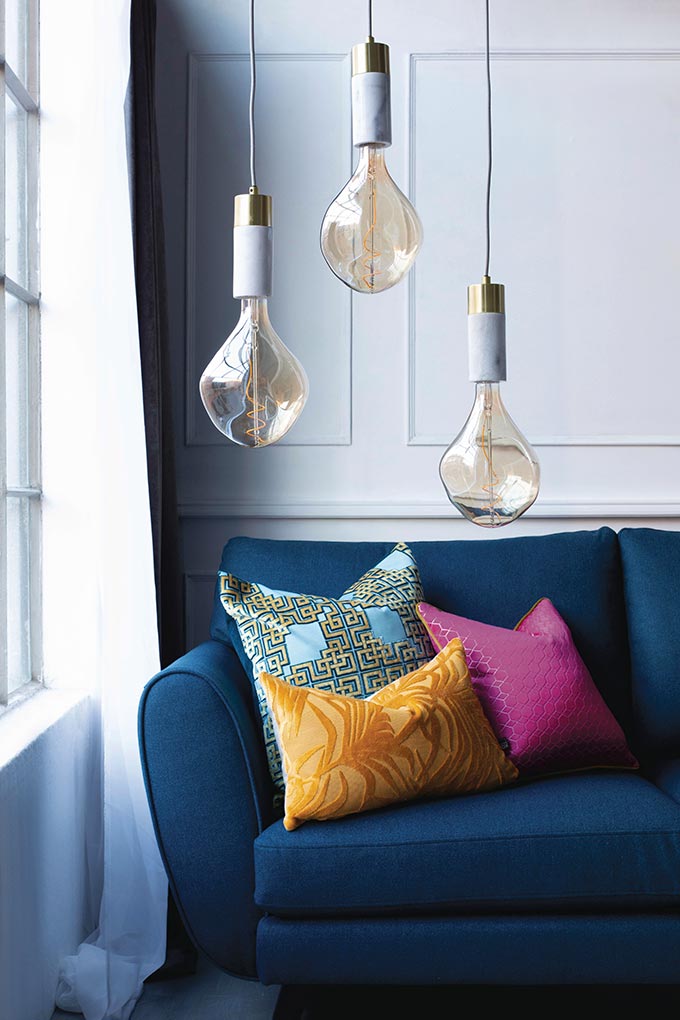 Lighting can diffuse, mask, or take the eyes where you want them.
Basics On Lighting Design
First of all, there are two major categories: direct and indirect lighting. These two terms describe best whether you can actually see the light source or not. If you can see the light source i.e. a desk lamp then it is direct lighting and if you can't it's indirect. The best scheme possible is the one that combines both direct and indirect light sources. That is because they compliment each other in numerous ways. So your aim for a well lit room is to blend your light sources, think once again in layers. (Everything is about layers, isn't)?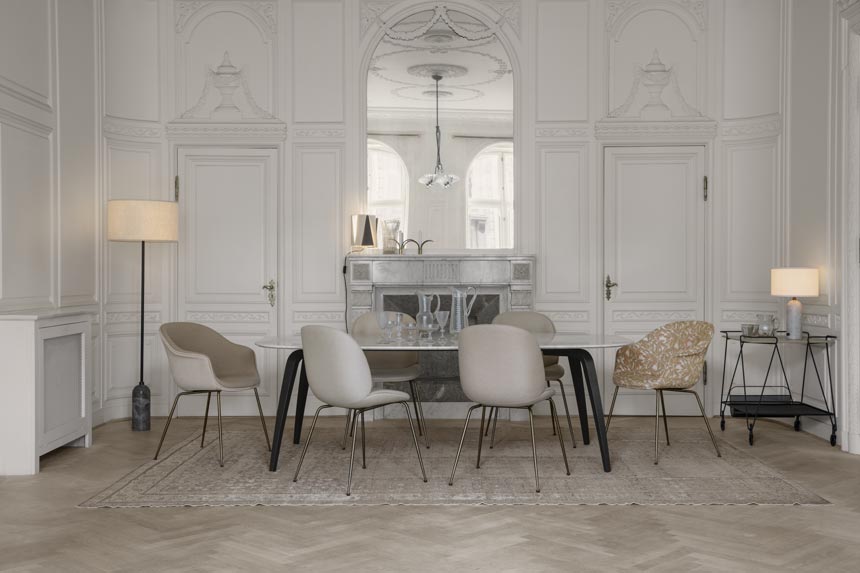 Overhead (General) vs Peripheral Lighting (Ambient, Task, Accent)
I then, classify light as overhead, also known as ambient, (a central source usually found on the ceiling) or peripheral. Suspended lighting (think of pendant lights) or ceiling lighting (ceiling mounted lights) are the most common examples of direct ambient lighting. Overhead lighting (direct and/or indirect) illuminates evenly a large area but not necessarily the entire area.
That's when peripheral lighting steps in and saves the day because it's all about the light sources you use as "fillers" around in a space to eliminate the dark and shady corners that the overhead lighting can't get to. Think of floor lamps, table lamps and wall lamps strategically placed in order to brighten shady areas. So these two types of lighting go hand in hand. (Personally, I love peripheral lighting and hardly ever use any overhead lighting in my every day life although I always include it in a design scheme because even I resort to it from time to time).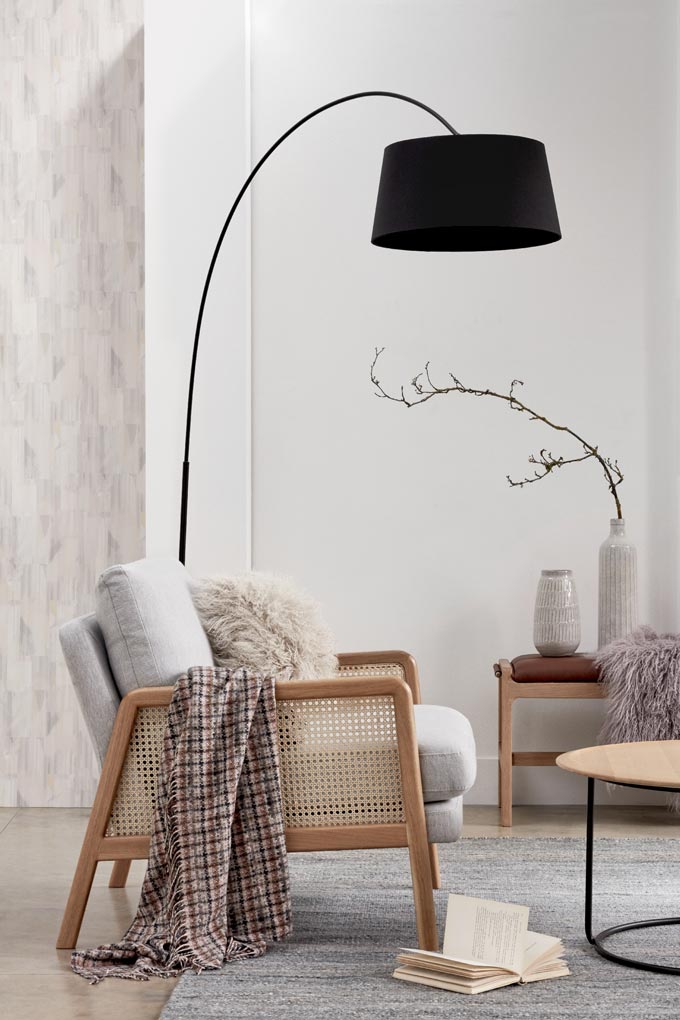 When it comes to a living space (I exclude working spaces and business premises where you need more specialized types of lighting) then you should never rely entirely on direct overhead lighting. Chances are that if it's too intense then, you'll have too much glare unless you invest on designer lighting fixtures.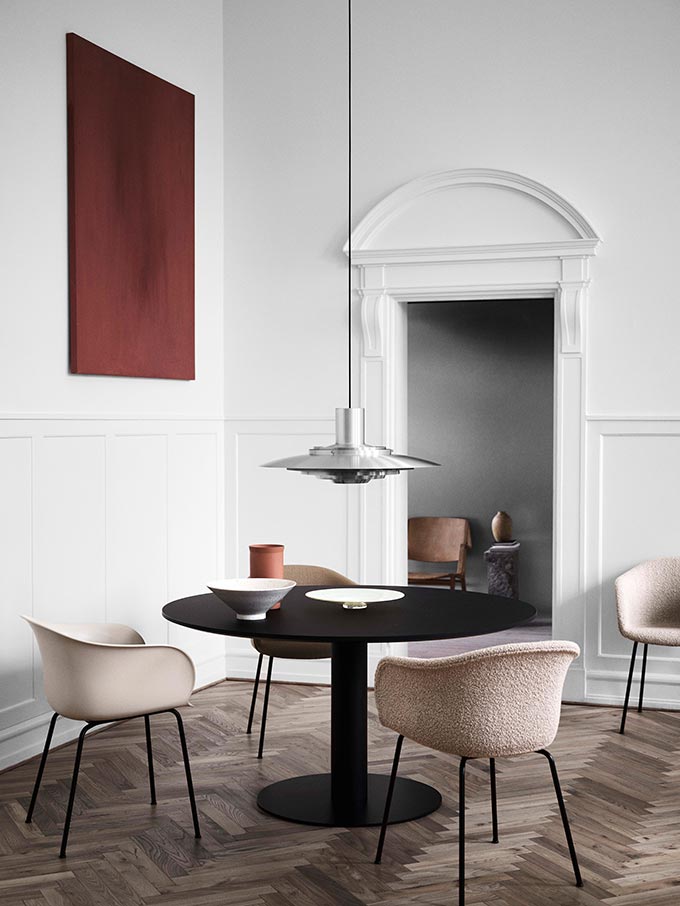 Another easy and affordable easy solution to this problem is using dimmers. They are probably the best "gadget-type invention" in lighting. So, yes by all means install them everywhere you can. (Some people install them even bathrooms, but I don't recommend that)!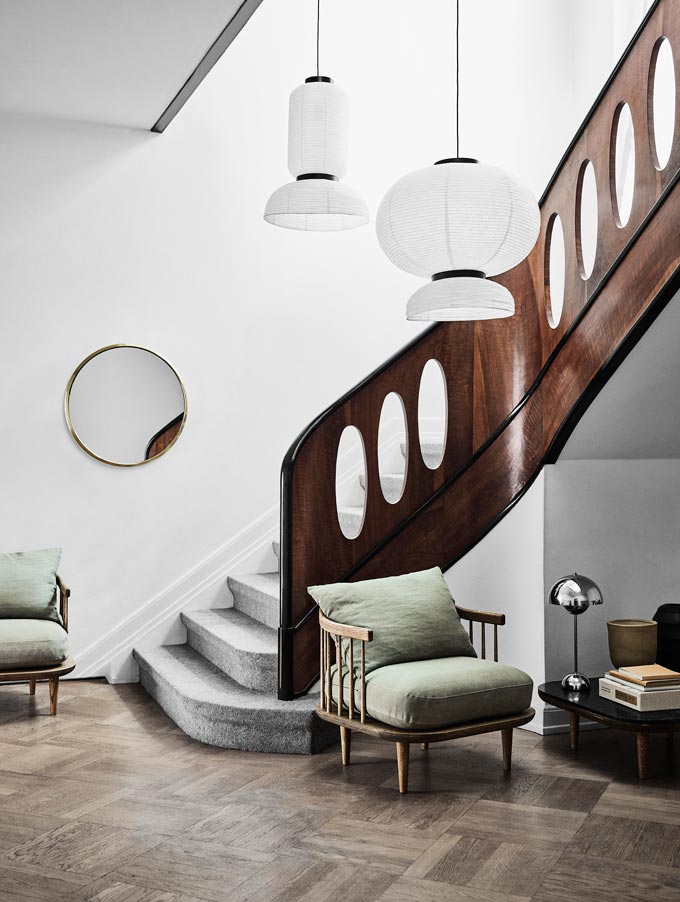 Dimmers however can compensate for the glare only up to an extent. Adding peripheral lighting though can help balance things out even further and create at the same time a much soother ambiance. That's because you can minimize your overhead lighting enough to eliminate the glare, yet it won't get too dark due to your peripheral lighting that will allow you to enjoy the functions of your room without any uneasiness.
The trouble with glare is that it creates feelings of anxiety and helps increase stress levels and that's definitely something no one really wants. However, do note that if your overhead lighting is indirect (i.e. cove lighting) then glare is not going to be an issue to begin with, especially the higher your ceiling. This is partly the reason why cove lighting is such a great choice of overhead or general lighting.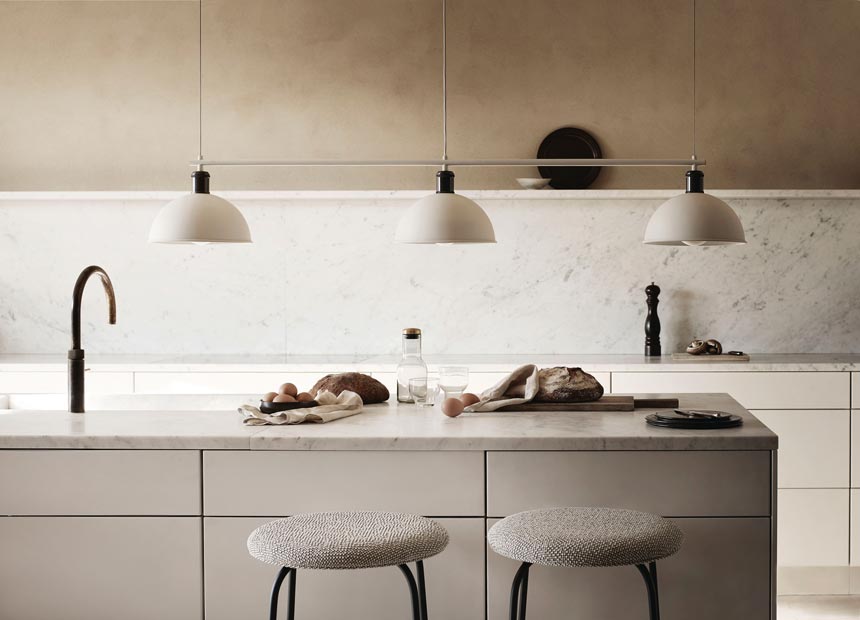 Ambient, Task and Accent Lighting
Since I've already discussed general lighting (overhead) let me go on with ambient, task and accent lighting. They all fall under the category of peripheral lighting thus, they compliment general lighting.
Ambient lighting is used to give a room character and warmth, while setting the mood. It involves lower light levels than general light thus, it encourages socializing and relaxing. That is especially true when the light color temperature ranges from 2500K (very warm) to 3000K (bright warm).
Task lighting refers to fixtures aimed at illuminating a specific area for a specific function. Floor lamps, desk lamps, bath bars, and lighting under the kitchen cabinetry are typical examples.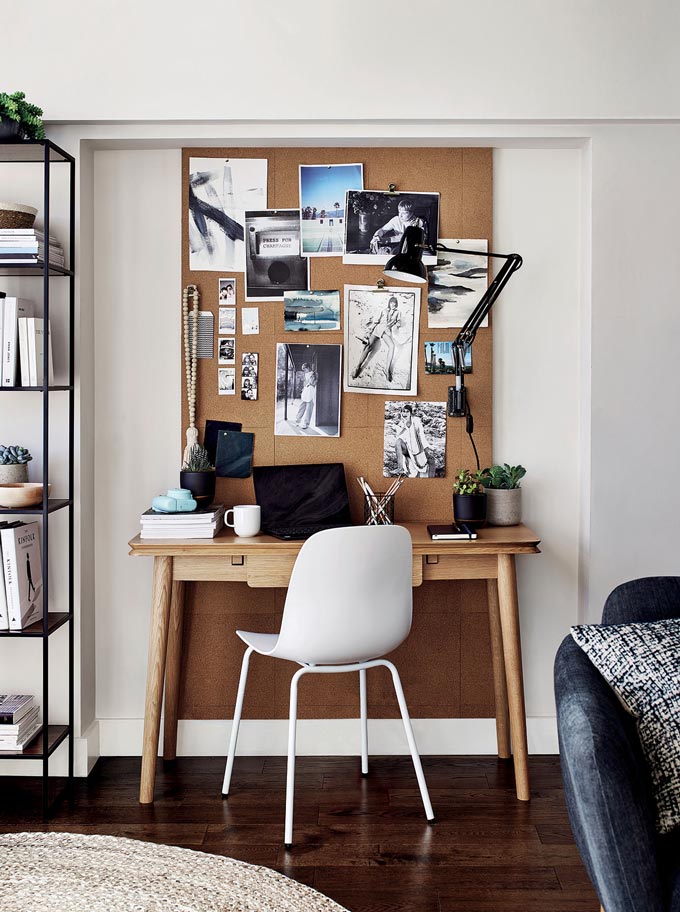 It goes without say that floor lamps can be so much more than just task lighting. Some of them are designed as sculptures and make a brilliant design statement in a space. Similarly, pendant lights are not strictly ambient lights. They too can add drama. Their hanging position and height placement determines their primary role while their design usually establishes a room's style.
Accent lighting such as picture lights and track lighting are great for showcasing specific works of art, decor, gallery walls and/or bookcases. I must also note that in certain cases, table lamps when placed on i.e. a sideboard also act as accent lighting.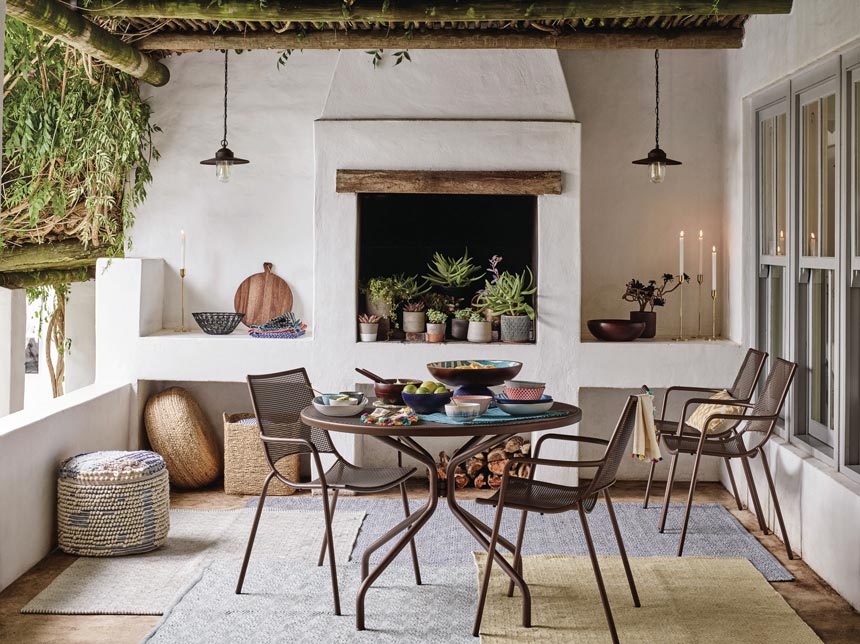 Furthermore, candle-light, which is the most gentle light of all and makes everyone look more charming and appealing, also falls under this category. So, having plenty of candles like in a fireplace, on a coffee table, on a dresser or in the bathroom is an affordable way to complement your lighting scheme.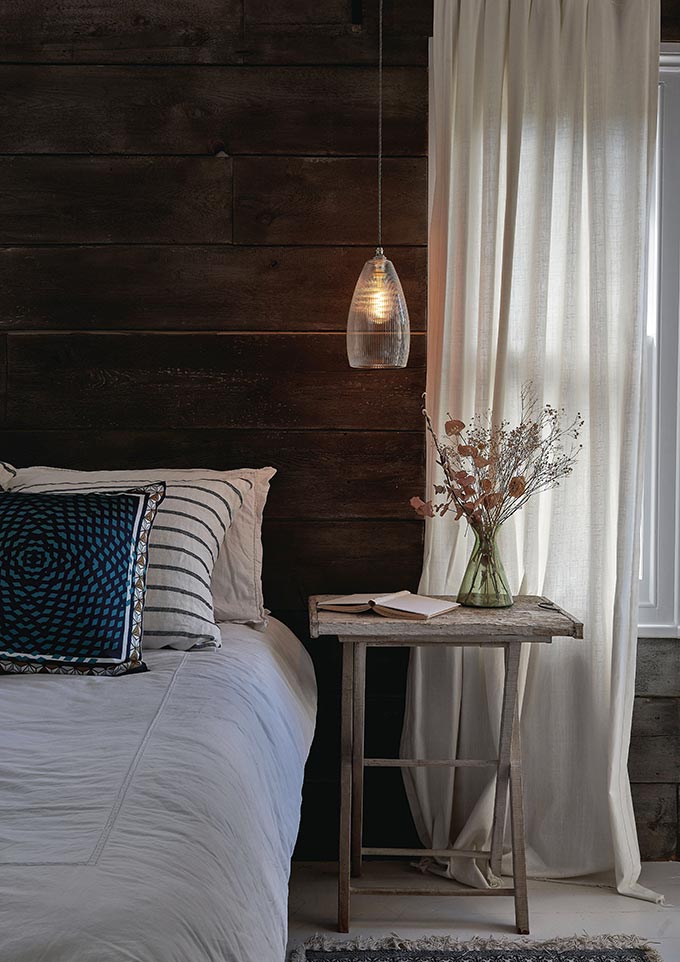 Recap on the basics of lighting design
have multiple light sources at different spots
use dimmers to control light intensity and glare
use task lighting for specific functions preferably below eye level
combine different types of lighting for an all-round design scheme
avoid fluorescent tubes
avoid overly lit spaces
Do you have enough peripheral lighting?
If you forget for a while that you have ambient lighting and yet, your room is lit adequately just from your peripheral light sources, then you know that your room's lighting scheme is complete.
Living in a space with multi-functions requires a flexible lighting scheme. There will be times that you'll need more light than others in order to perform a specific function – that's when you need task lighting and/or even your overhead lighting.
While other times you will want to simply unwind with some low lights and that's when your peripheral lighting does best. Hence, a good combination of both ambient and peripheral lighting results in an effective light layering scheme. That's the basics on lighting design.
I'm always happy to read your comments and suggestions. Should you have any trouble with your lighting scheme, drop me a line and I'll be more than happy to guide you.
Till next time,