Long gone are the days of windows dressed in plain and dull curtains. Smart window dressing is the name of the game nowadays, that gives a new life to a room. It is one of the most powerful tools in a designer's arsenal in putting together that collected look and it's easier than you think. I will share now all the advice you need to know for choosing your window treatments.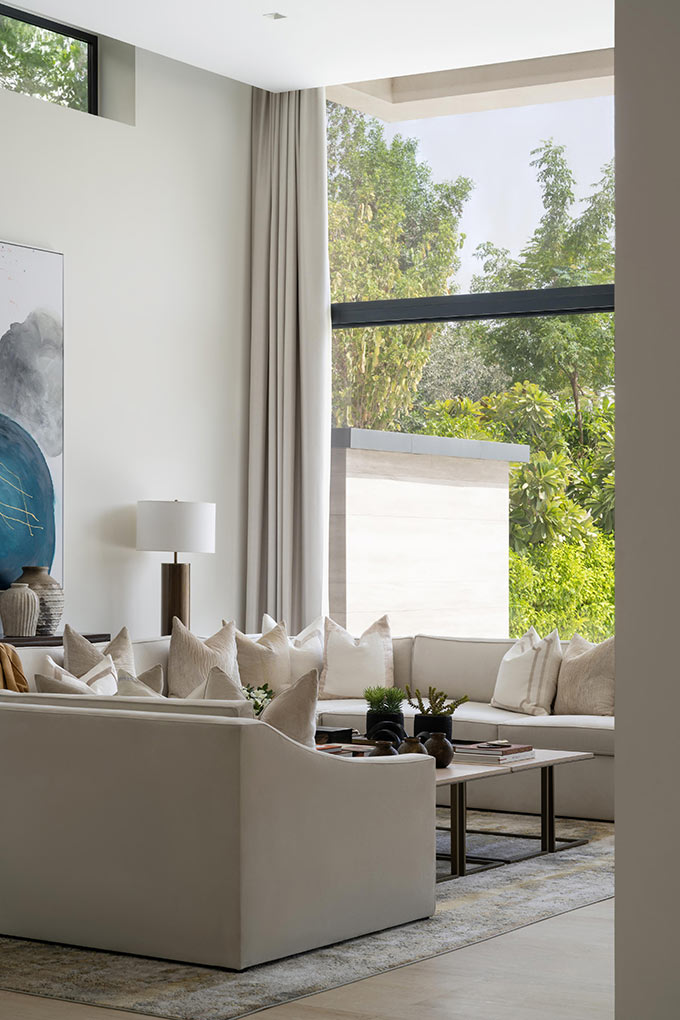 Where to start
The beauty of window treatments is the interaction between the interior light and space. They lend visual and tactile texture in a room, while their (thermal and acoustic) insulation qualities add a quality to our living experience. But of all the curtains, swags, valances, roman shades, Venetian or roller blinds – which window treatment will work for you? The following tips will stir you in the right direction.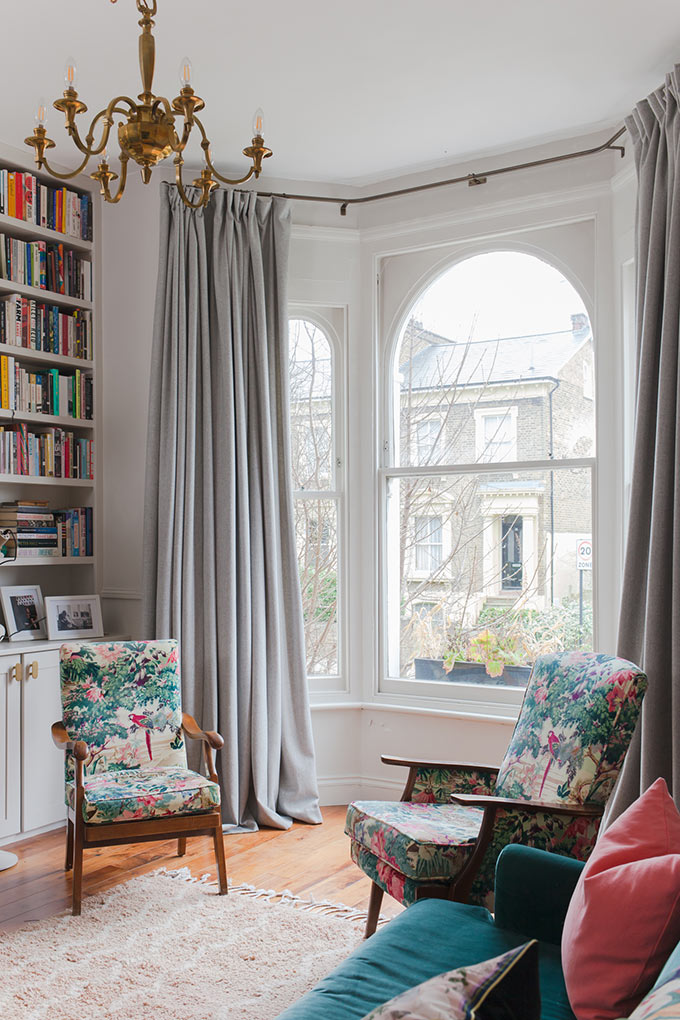 Curtains
Curtains dress up a space and can even add drama, but having said that, you don't want them announcing themselves every time you step into the room. Heavy curtains can take away from a room, making it feel stout or worse, stifling. Instead, think and treat them like a long shift dress; one that can even correct the proportions of a "bad" window and room. Hang your curtains high (as if they've fallen from the ceiling) and let them drop, and graze the floor. Your room's proportions will improve instantly.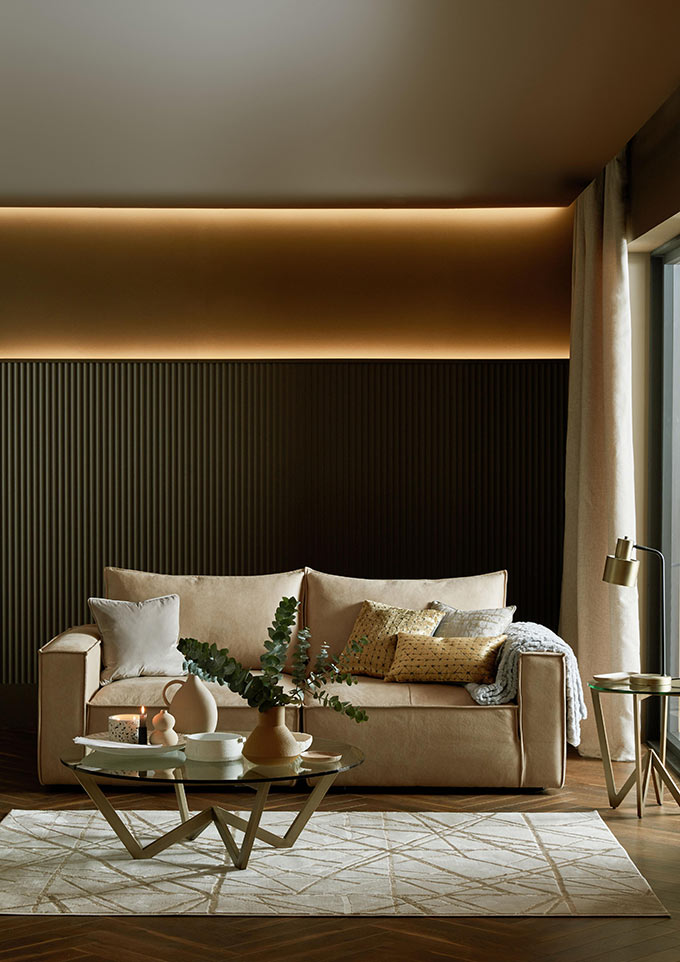 The next big design dilemma is: Do you want your window treatments to frame your vistas of your windows or do you champion simplicity.
Innovation is what makes this world far more interesting. A curtain is always an opportunity to do something fun and out of the ordinary with a window. If you are a maximalist, think prints, (embroidered) trims, fringes, valances, swags or pelmets that will also hide the curtain hardware. In fact, a good pelmet can even create the illusion of interior architecture, so be creative. This approach works for interior styles like Old World, shabby chic, transitional, and traditional. The fancier the frills, the more formal your space will feel.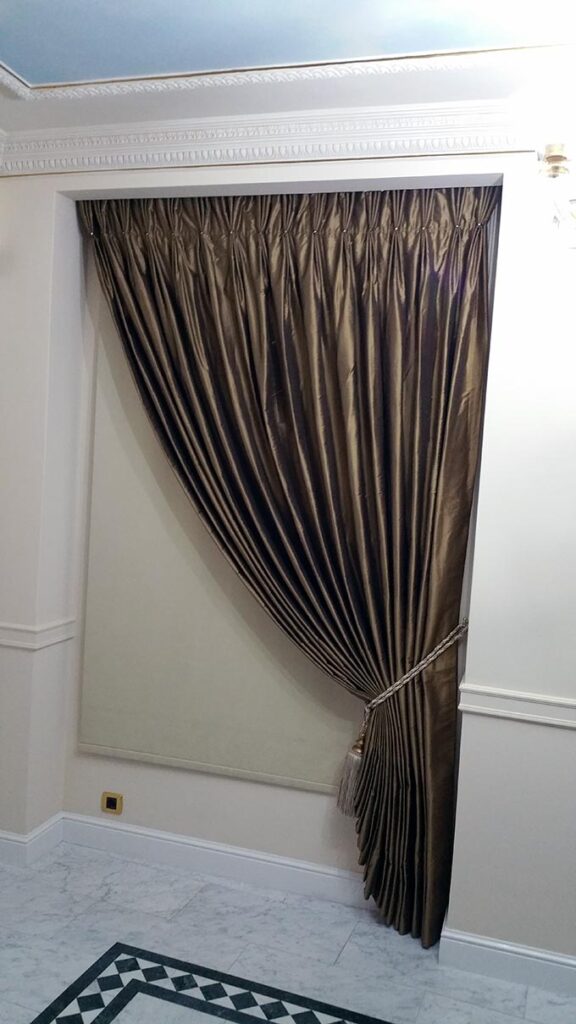 On the other hand, simplicity has a timeless appeal. Window treatments, like sheers or linens, that are simple, modern and relaxed create a softer look and allow the light to fill the room with its magic. If this resonates best with you, then think of the window and wall as one seamless surface with fresh looking, flowy curtains somewhere in between – no swags, no valances and no motifs except maybe a thin stripe. This concept works exceptionally well for Scandi, minimal, rustic, transitional, contemporary, and even industrial style interiors.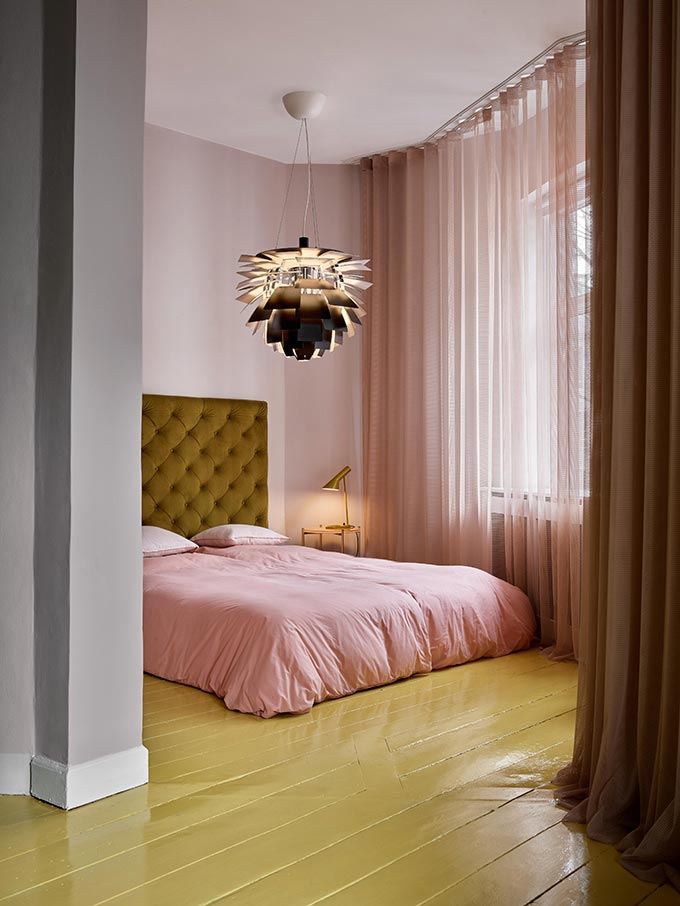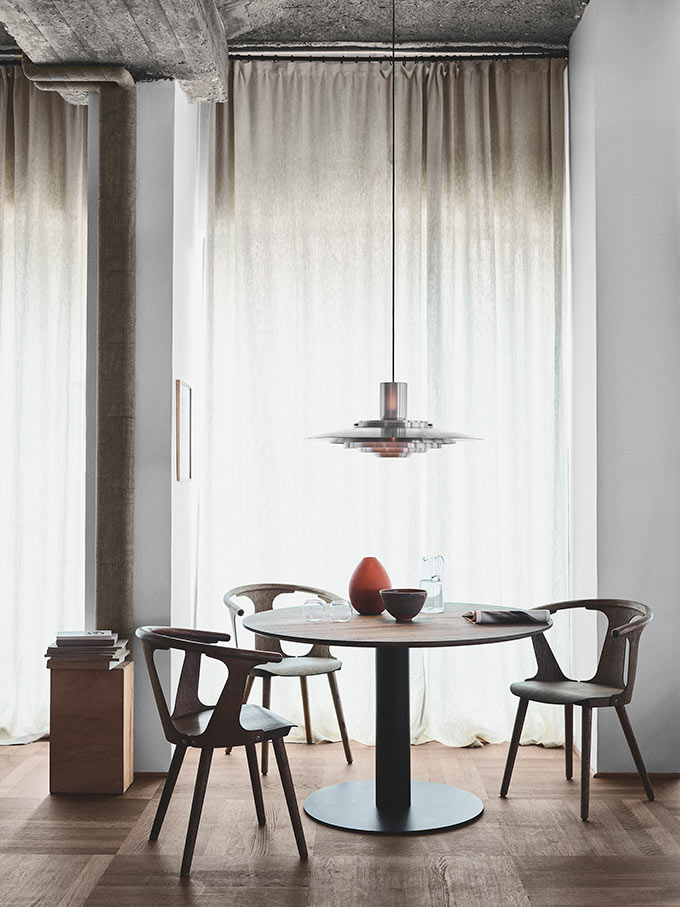 In every case, curtains are something worth splurging on. Unless, you purposefully choose flat panels drops, be generous with the amount of fabric. As a rule of thumb you need at least twice the width of your window for each panel. It sounds like a lot of fabric, but it really isn't if you want the perfect ripple drop. (Personally, I go for three times the window width, for I like that fullness effect).
Furthermore, lining them is necessary to hide the hems, to protect them from fading from the sunlight and to give them structure and weight. Your curtain's beautiful motif should not show as dull and patchy from the outside. Also, blackout lining can reduce the rate of color fading considerably. Finally, make sure they have a beautiful finish like a trim to edge the curtain. It's that little detail that can make all the difference in the world.
Roman shades
Roman shades are ideal window treatments for windows that you can't possibly hang curtains that drop to the floor. They can be used in any room, mainly because of the homely feel to them, including kitchens and bathrooms. Yet, when you place them in a room with potential dampness like a kitchen or bathroom, you must select with care the fabrics in order to lessen the accumulation of dust and mold due to humidity.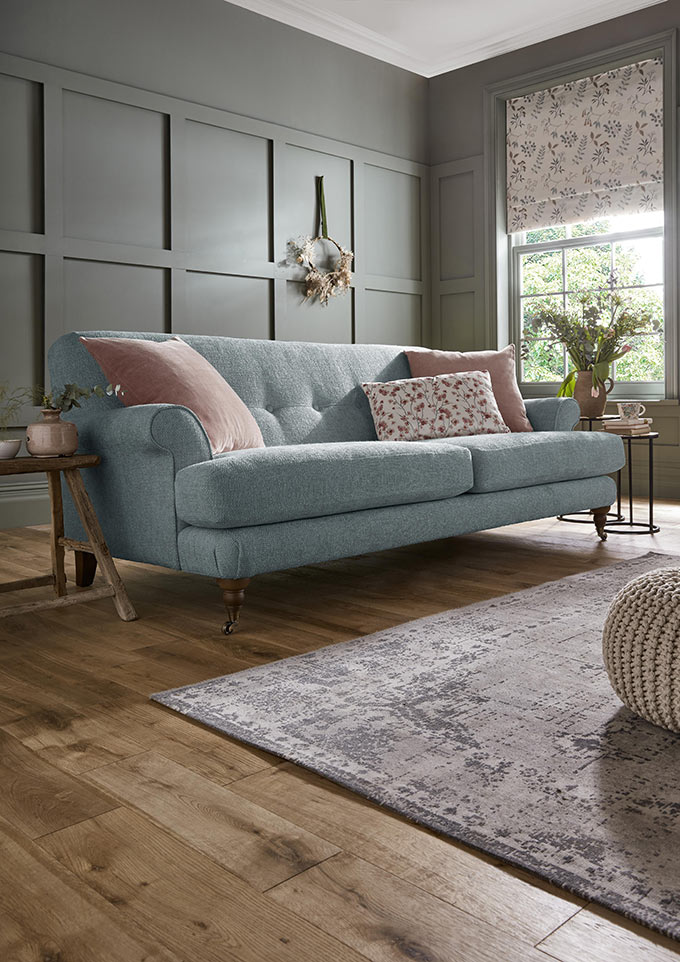 There is a variety of styles to choose from: flat, relaxed (or European), hobbled, plain fold, soft fold, etc. The flat style for instance is ideal for shades with patterns and prints for the fabric stays flat. The plain fold, one of my favorites, is simple and clean – ideal for contemporary spaces. The soft fold though, looks more opulent, because it involves more fabric loosely pleated for a softer look.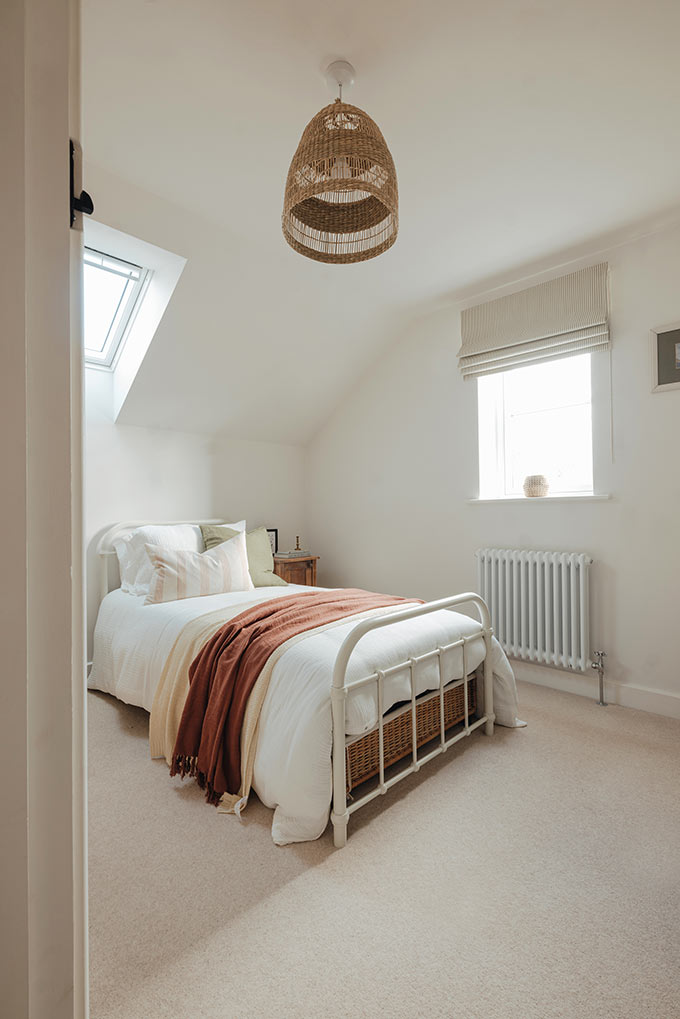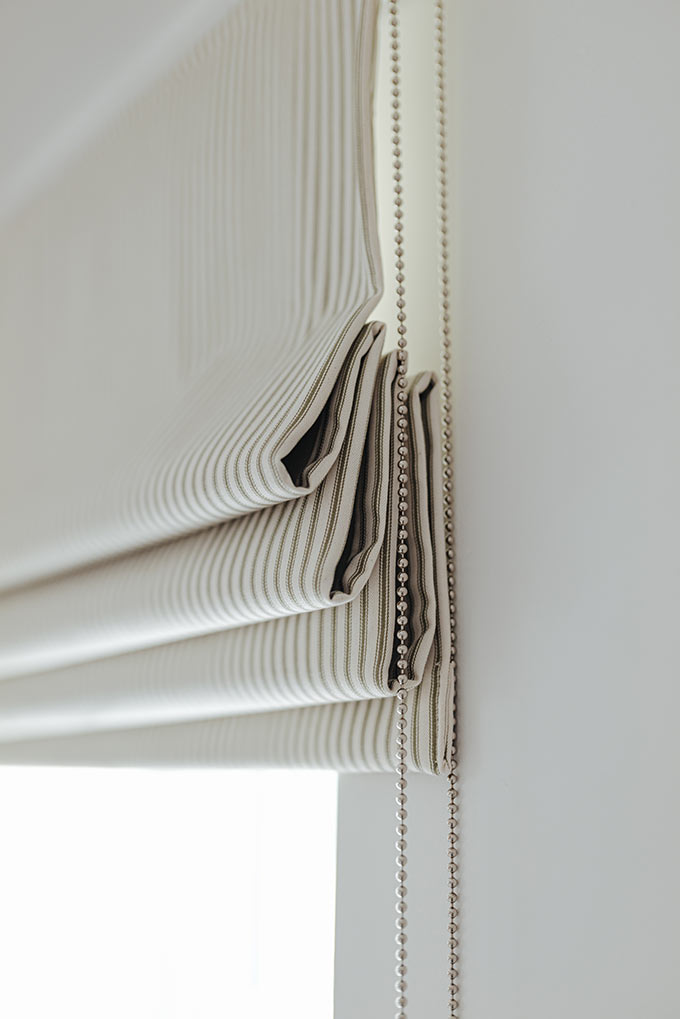 Framing a window with Roman blinds coupled by sliding curtains is a popular trend that I'm totally on board with. It is an extra layer of softness and texture to play with. Hence, if you do adopt this idea, then create a sense of balance and cohesion between the blinds and curtains. A word of caution: Don't go for roman shades if your room's height is relatively small (<2.75m); it could block out too much of the needed natural light that makes a room look and feel more spacious.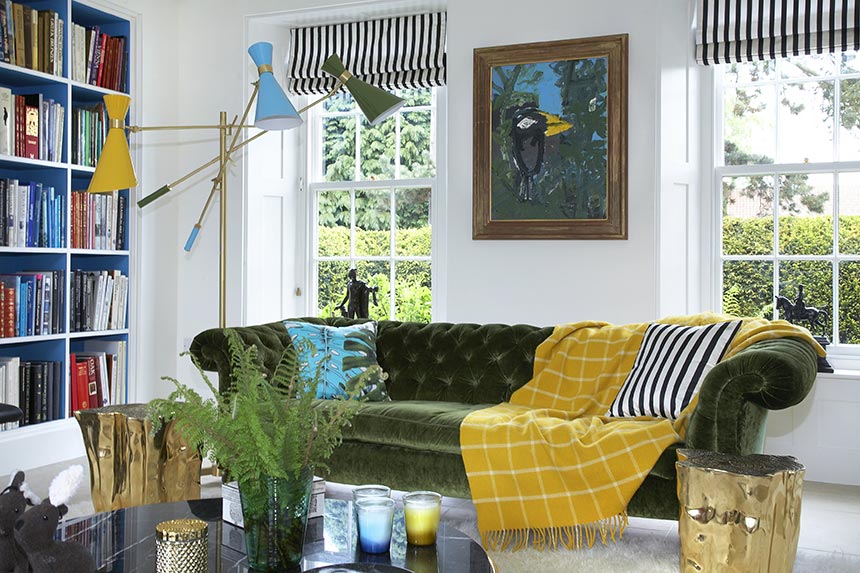 Ask for fabric swatches and put them up against the window and let the light through them, before you make your final choice. Note that fabrics appear completely different when they are flat on a showroom table as opposed held up against the light in your own space. Also, consider if and how you will hide all the unnecessary curtain hardware, i.e. a box pelmet. If you go for a rod, then measure the length from the rod to the floor and add a few extra inches for that "puddling" effect.
Roller shades
Roller shades were once as plain as plain could get (not that I have anything against plain). But that is not the case anymore. They may come with charming prints, a variety of materials including rattan, and may also have acoustic and light absorbing qualities. They offer privacy without obscuring too much of your space or hampering your views altogether, blocking light to various degrees, usually denoted by a percentage rate. You get to choose how much you want to block out. They are also an affordable option that can pleasantly surprise you with its contemporary, clean aesthetic. Personally, I've placed a double roller blackout off-white blinds (with no prints) in my living room, in order to balance my visual heavy-weight walls.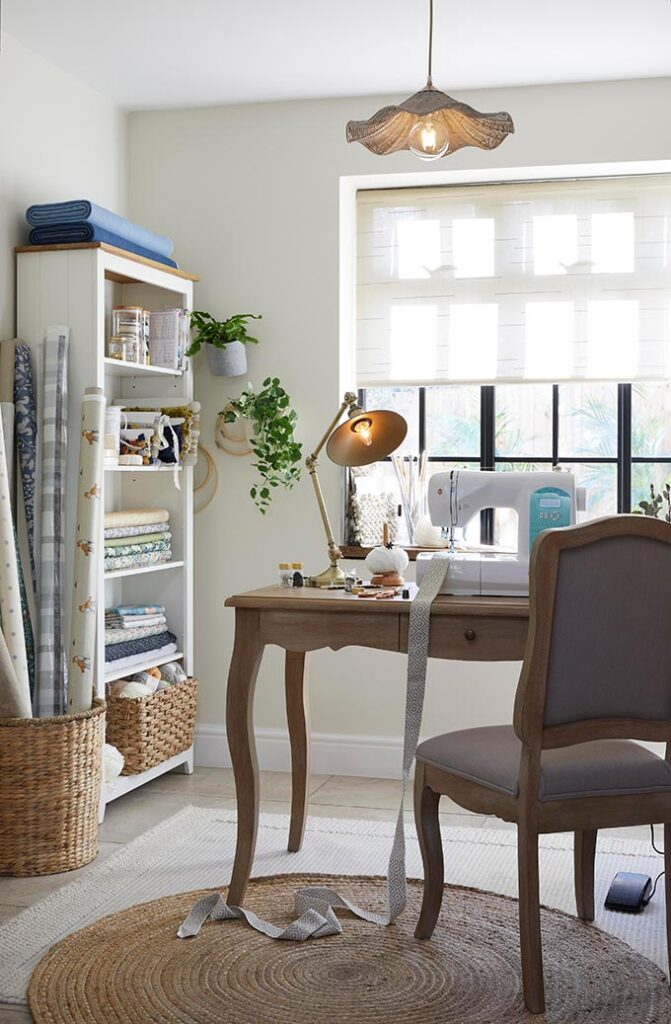 Venetian blinds
Some things, like Venetian blinds, are never out of fashion, even it they are not on the trend-wagon as we speak. Venetian blinds are ideal for regulating the amount of light obscuring a room. They are perfect in warm climate rooms, because they can reduce the indoor heat gain during the summer months too. Also, in rooms with a relative low height (<2.75m), Venetian blinds are an ideal choice. That's because they can adjusted to direct natural light upwards to the ceiling and hence, diffuse it throughout the room more effectively. They also provide you with privacy without blocking out views that connect you to the rest of the world. And, they can be paired with curtains without hindering your style, but adding dimension.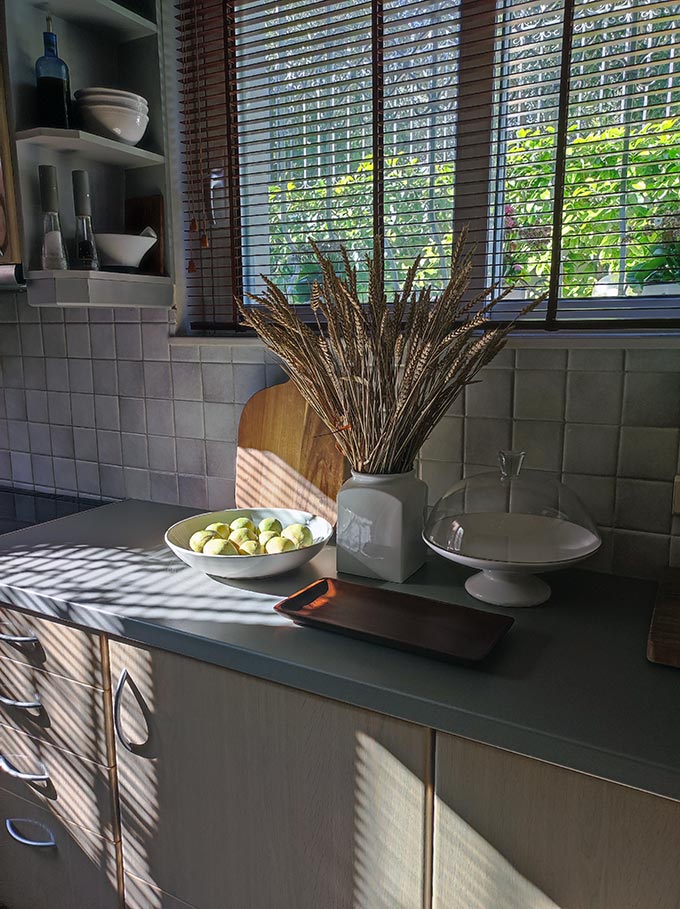 ---
Always, try to opt for curtains and/or blinds made to measure. The 'ready to hang' type are usually a temp solution and more often than not, they end up looking either too short or not wide enough. And as a last side-note, did you know that window treatments can be motorized? Oh yes, and as a matter of fact there are apps that will have your window coverings obey – just another step closer in the direction of a smart home.