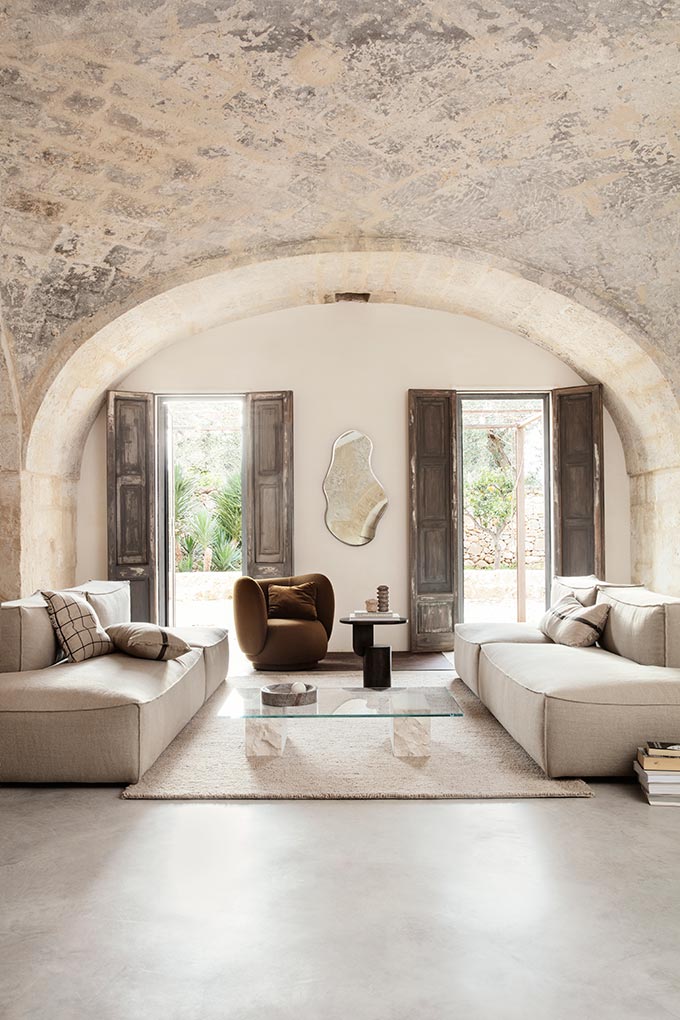 Restrain yourself from buying the first coffee table you see in a showroom shop. Hunt for that perfect piece that speaks to you; the one that will make the perfect partner for your beautiful sofa. Hasty decisions hardly ever pay off and purchasing the 'right' coffee table should bring you joy. That's why I did some research for you, to give you a good head start with a number of coffee tables to swoon over.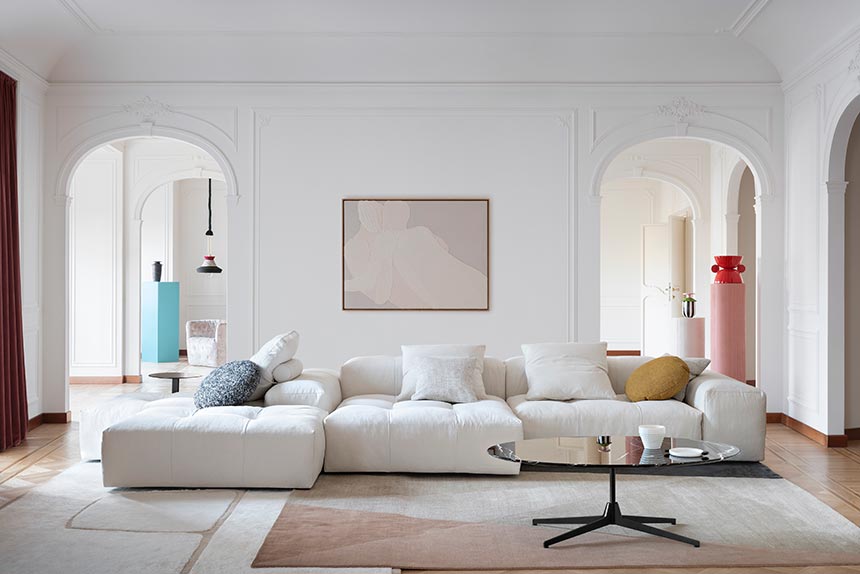 The material of a coffee table matters. Yet, I think it's far more important that a coffee table blends in with the rest of your inner vision. Equally important, it's imperative that its size, shape and proportions make a good fit. Although sometimes, you need to think out of the box, i.e. opt for two tables instead of one, that will work as a single entity if placed side by side.
When in doubt, try to visualize it in your room, without any decor on it. If it's the one, then it will blend in and "stand its ground." It will be pleasing to the eye, filling the space while lending its character. Decorating and styling a coffee table obviously comes next, but that's another story. Now, it's time to delve in my curated selection of coffee tables that will work for just about any interior style. And that's the best part about this selection. The presentation order is arbitrary and as always, there are no affiliate links.
10 Coffee Tables to Swoon Over
A sustainable company close to my heart, Mater, have created the Accent Coffee Table. It's simple, versatile and adaptable to any environment. Its value is classic. Its minimal design allows you to go as maximal as you wish.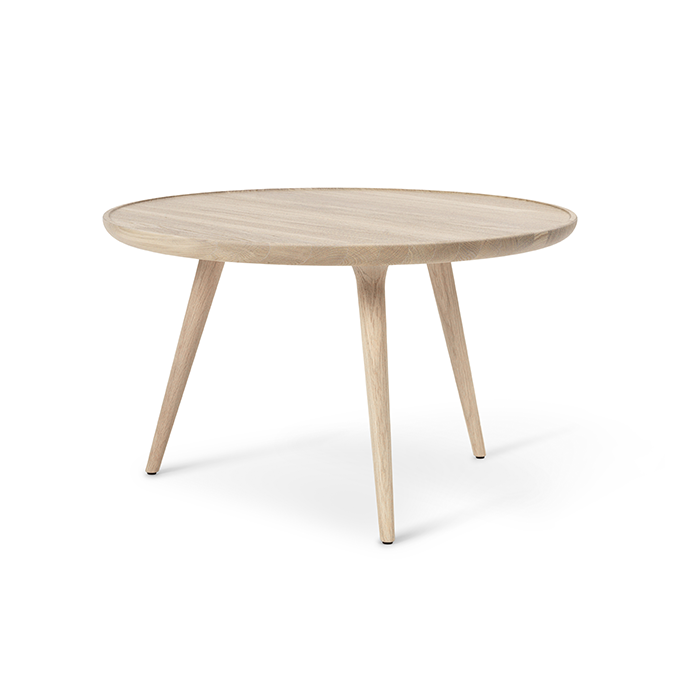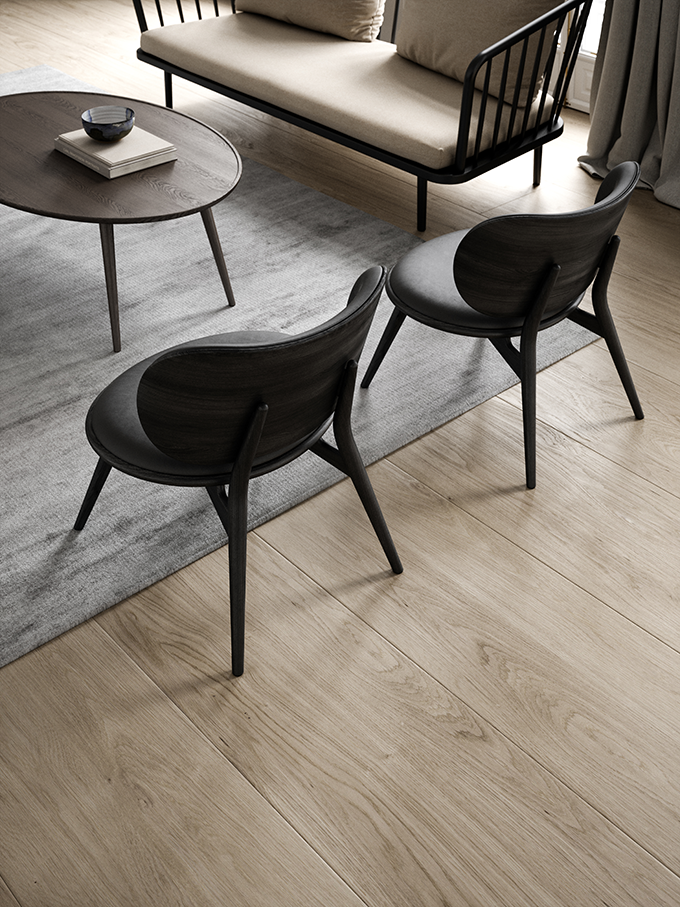 ---
The GamFratesi designer duo, one of the 9 contemporary designers to watch for, is behind the Gubi Epic table. It is unpretentious and inspired by Roman architecture. Perhaps that's why it has a quality that draws you in.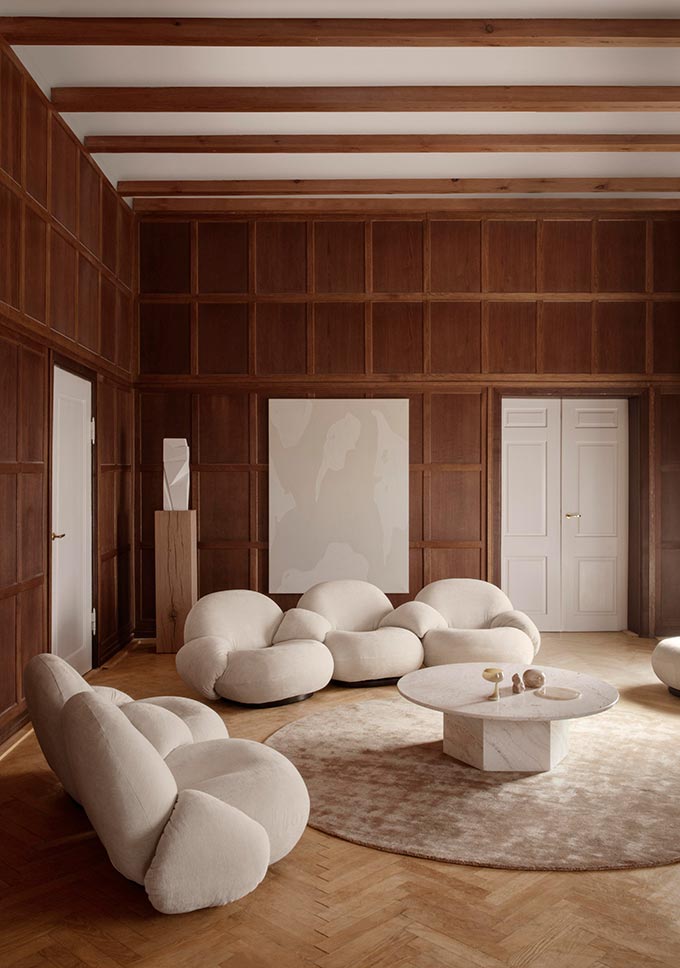 ---
The styling possibilities of the Palette JH25 coffee table by &Tradition are beyond this verse. Three tiers, three different layers making it easy on anyone and everyone to layer in stacks of books, heirlooms, and/or a vase with fresh flowers.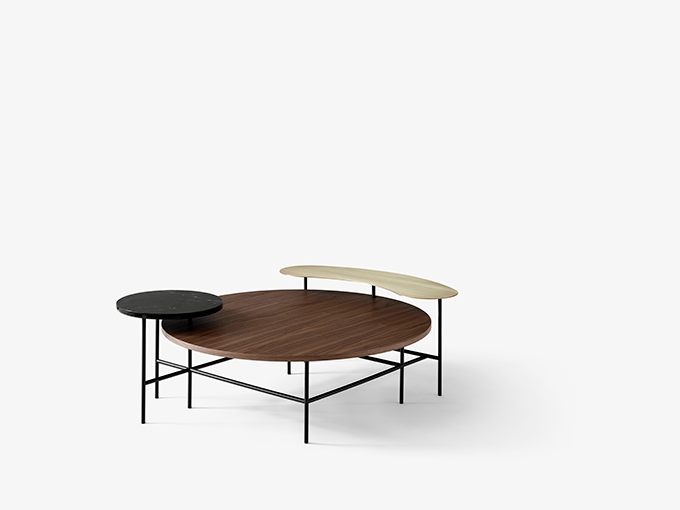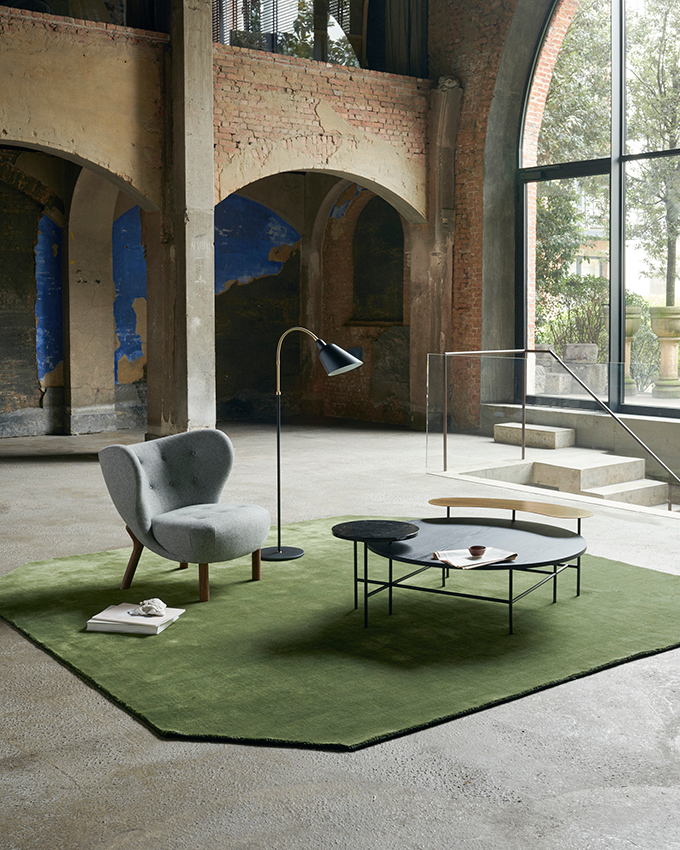 ---
Who does not have a crush on Traventine, yet? The Distinct Coffee table in Traventine by fermLIVING will surely have you reconsider everything. What I love mostly about this table, is its organic aesthetic and relaxed vibe. It has that Scandinavian design appeal. Still, it is not just for Nordic style inspired rooms; lending that well curated quality to a space.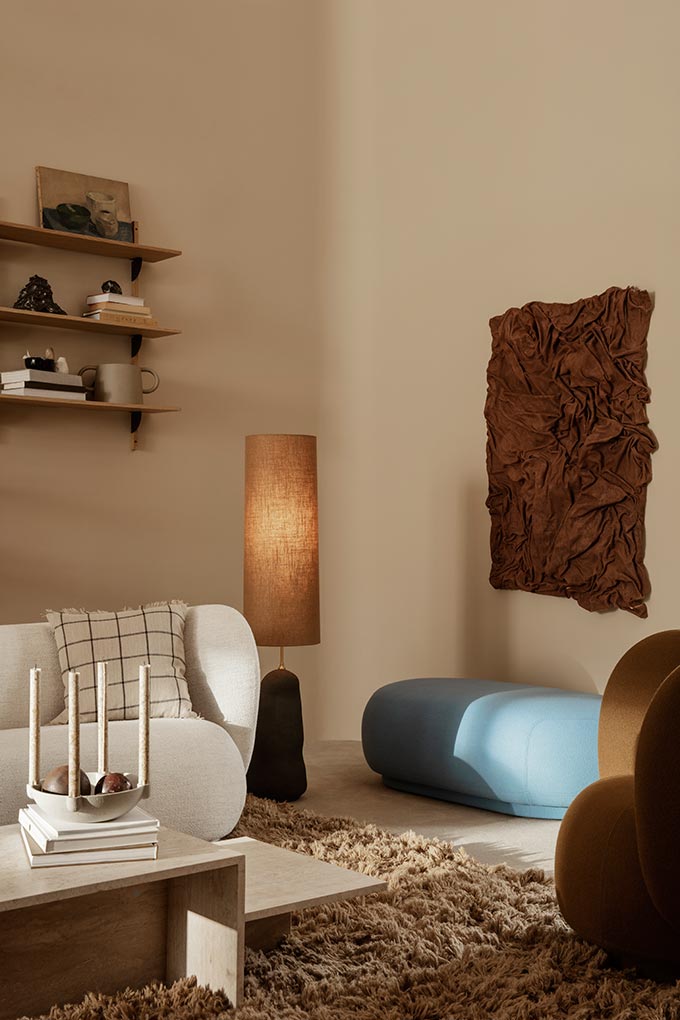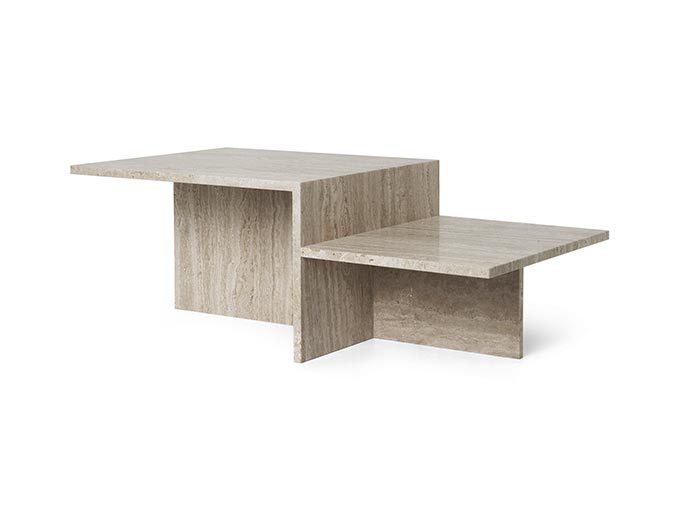 ---
On a similar note, the curves of the Lunarys table are just dreamy. I certainly can't afford it (happens to be the most expensive of the lot). However, it is too inspiring and beautiful not to include. It's ideal for an opulent, eclectic interior, but it could even work in an industrial chic space too.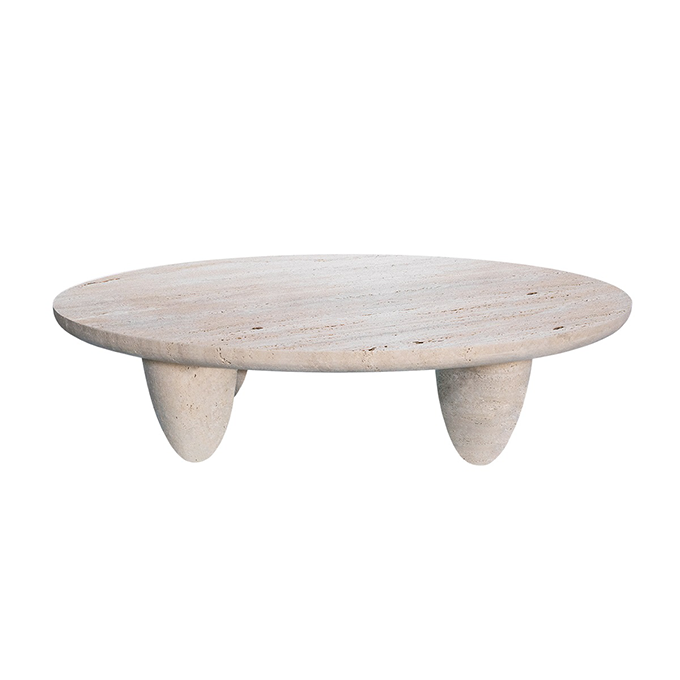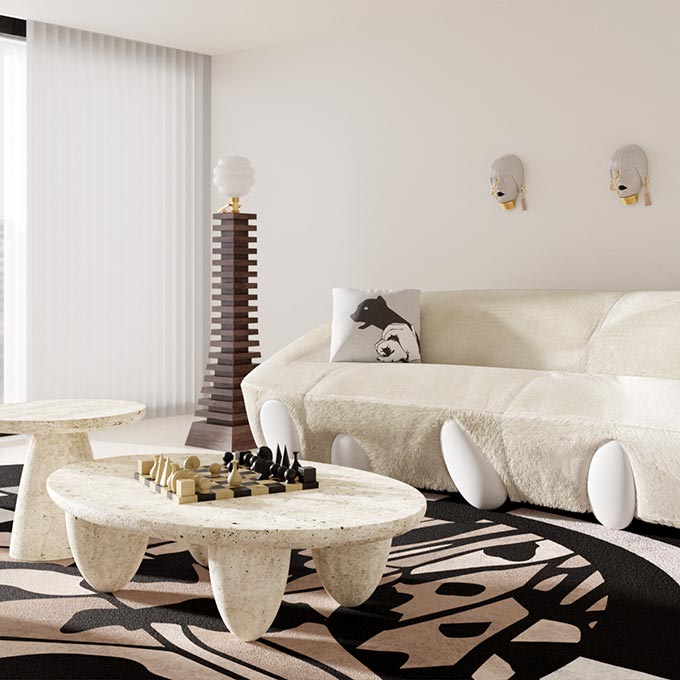 ---
The Mineral Coffee Table, also shown in the first feature image, is one of my favorite. It appeals to my aesthetic that's deeply influenced from my Greek roots. It is all about texture overload.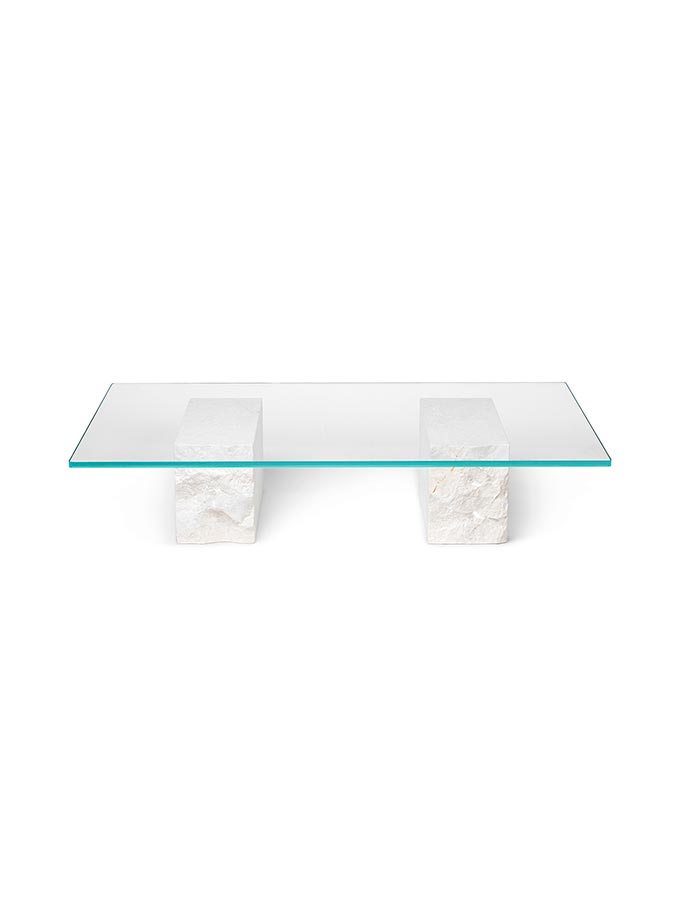 ---
The Plinth Coffee table is one of the best choices for grounding a space with a unique no-nonsense appeal. It's super versatile, since it comes in various sizes and heights, giving you the ability to play with it as you wish. In the image below, there are two of them side by side, creating the perfect conversation pit.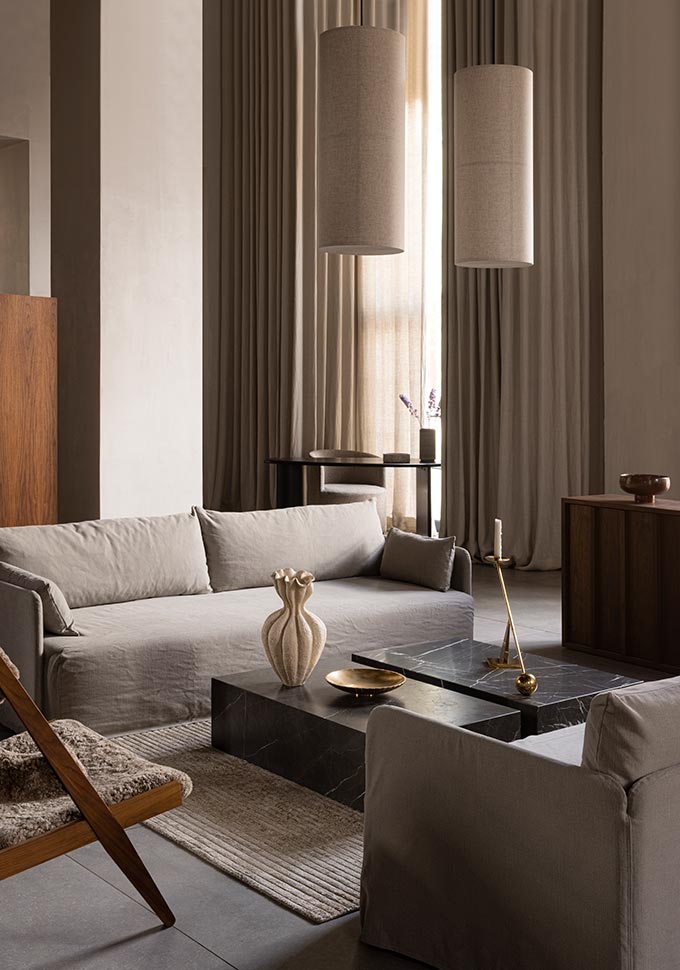 ---
Simplicity in a coffee table is a sought after quality, for it allows everything else to shine. And that's exactly what the Septembre Coffee Table does best. Its marble top and perfect proportions will make it easy on you to blend in seamlessly and without any fuss.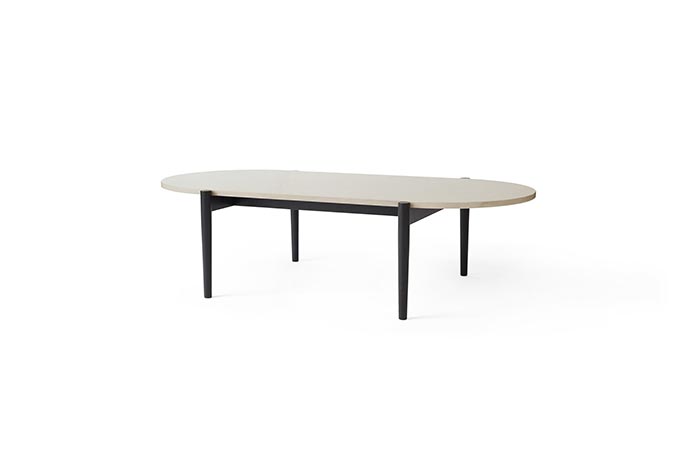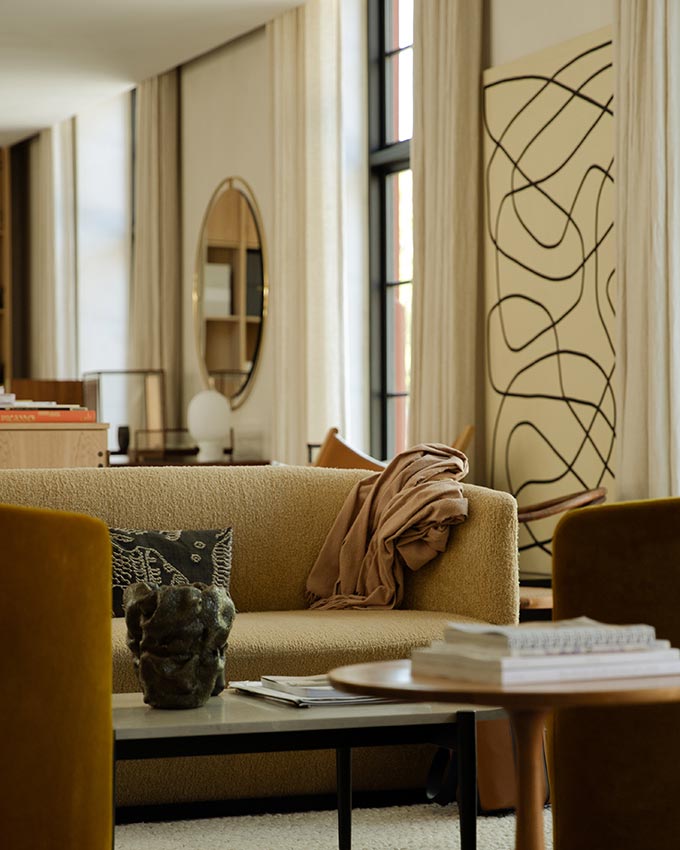 ---
NORR11 designers Kristian Sofus Hansen & Tommy Hyldahl are the creators of the Gear Coffee table. It is a neat fusion of industrial design and modern interior style with an appealing organic vibe.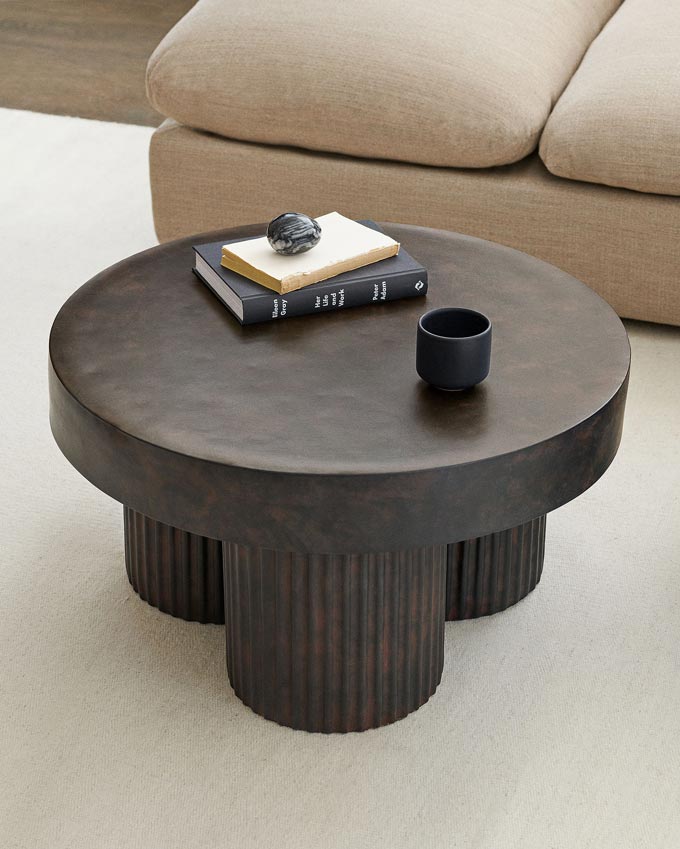 ---
Last of the coffee tables, but not least: The Menu Workshop Coffee table designed by Cecilie Menz. She's also one of the 9 contemporary designers to watch for. It has a great Scandi design sensibility that gives it an adaptability quality suitable for any environment.