After a week of hard work, the blog's makeover is mostly over. It finally looks like I truly want it. Any feedback of course would be greatly appreciated. But, time to get back on track and share some inspiration for one of the most remarkable interiors material ever – marble – especially since it is an interior design trend that is on the rise!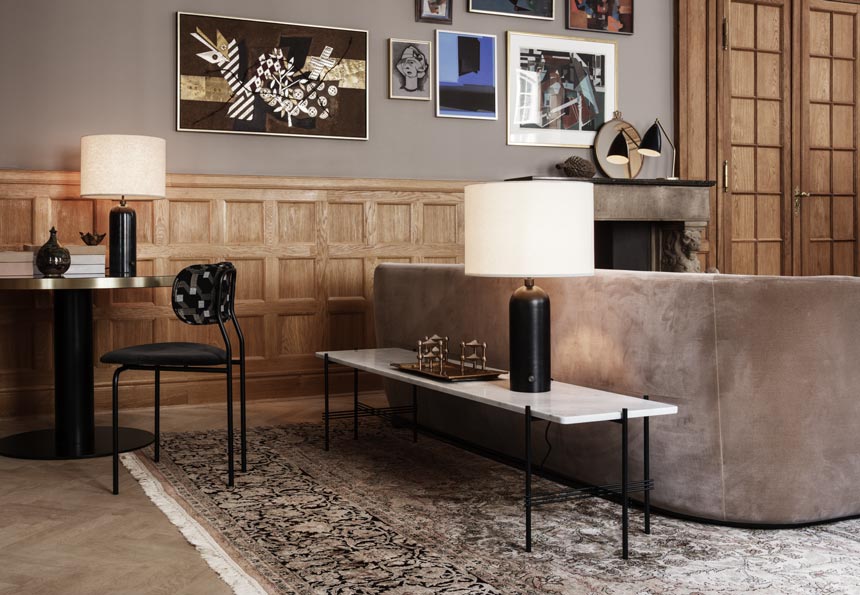 A symbol
Marble is also one of the best known mediums in sculpting. Most of us have seen pictures of landmark monuments, such as the Parthenon in Athens and similarly pictures of antiquities from the ancient Greek and Roman eras. Some of you might even had the privilege to admire them from up close – a breathtaking experience if I may say so.
It is a material of notable hardness therefore, the ability of sculpting it into these amazing works of art shows a deeper understanding of its properties, use of specialized tools, and a great knowledge and training that has evolved from generation to generation. But more importantly it is the best showcase of the commitment to the "add on" value of the greatness of art and beauty in everyday life for it promotes culture! Marble is the one material that is associated to classical beauty more than any other. It is a symbol deeply rooted in the Greek and Italian culture!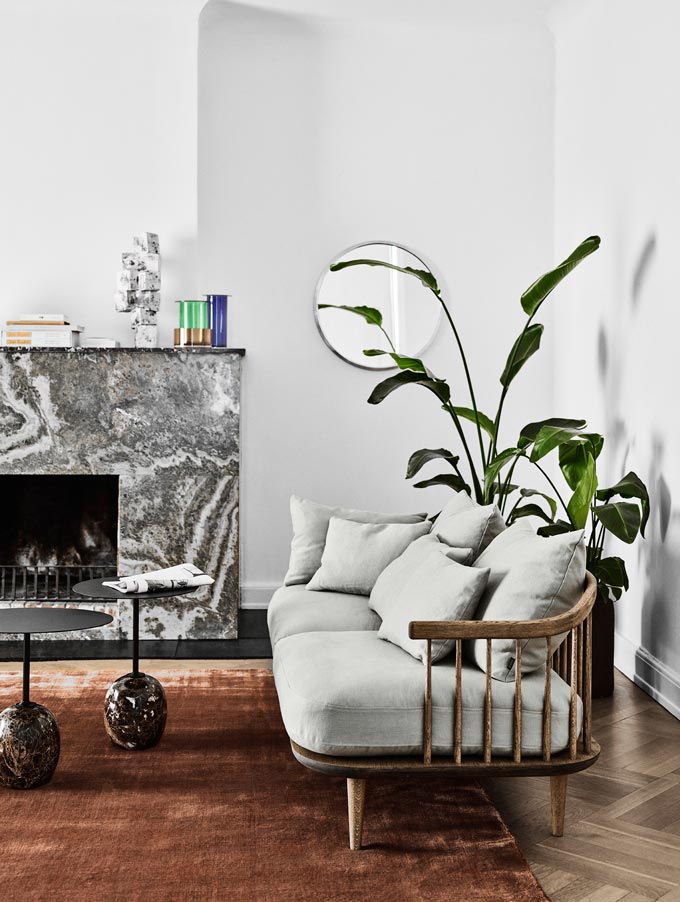 Marble: an interiors material
Marble is a rather common interiors material especially in the broader region of the Mediterranean. It is a material that has been "granted" to us by mother nature herself. It was originally a sedimentary limestone rock that has gone a metamorphosis under conditions of extreme pressure and heat (think of all that intense volcanic and seismic activity of the past).
Hence, it has become a metamorphic rock with a new interlocking mosaic of carbonate crystals that results in a great variety of colors and veined patterns. These veins are due to "impurities" such as sand, iron oxides and/or clay found in the limestone that add on its colorful patterns.
Due to its decorative beauty, marble is used a lot as a tile. Why? Simply because tiles can make up a large surface area like a floor. There are not many building materials that can make a surface look as polished and elegant as marble. Therefore, it comes to no surprise that marble is once again hot, especially if combined with other materials with common elements like terrazzo. As a matter of fact, marble is gaining popularity not only as a flooring option, but also as a counter-top both in kitchens and bathrooms alike, as well as a backsplash in kitchens.
Types of Marble
Italy is said to be the biggest export country, but Greece, Spain and Portugal also export different varieties of marble. One of the best known kind is the Pentelikon marble, for its brilliant whiteness (no veins), semi translucent property and extreme hardness, once found in Attica, Greece. Greece has also many different types of marble originating from Thassos, Paros, Naxos, Ioannina, and Drama. Most of these marbles have some kind of colored veining.
Similarly, Italy's best known marble is Carrara, found in the region of Tuscany. It is a grey-field marble that tends to look more blue-gray with its soft, feathery pattern. Calacatta and Statuario marbles which are equally popular also come from queries in Carrara.
However, there are slight differences in them. Calacatta is a bright white marble with heavier, more dramatic veining that range in color from gold to brown to beige to dark gray. Statuary marble also has a bright white field, but its veins are usually dark gray, making a lot of contrast than Calacatta.
Another good example is the Makrana marble mined in India. It was used in the construction of the Taj Mahal in India. Naturally, there are other types of marbles found in the States, Spain, Norway, Sweden, Germany, Russia and a few other countries.
Marble in Interiors
Marble has a very powerful impact in an interior space. It blends seamlessly into any present-day lifestyle. It adds glamour even in the most minimal contemporary settings and uniqueness. No marble block can be duplicated. Each slab comes with its own colors, patterns and veins. So, whether we use marble as flooring, or wall cladding or as a counter-top it will surely make a statement. That is also why marble is used so widely in interior design.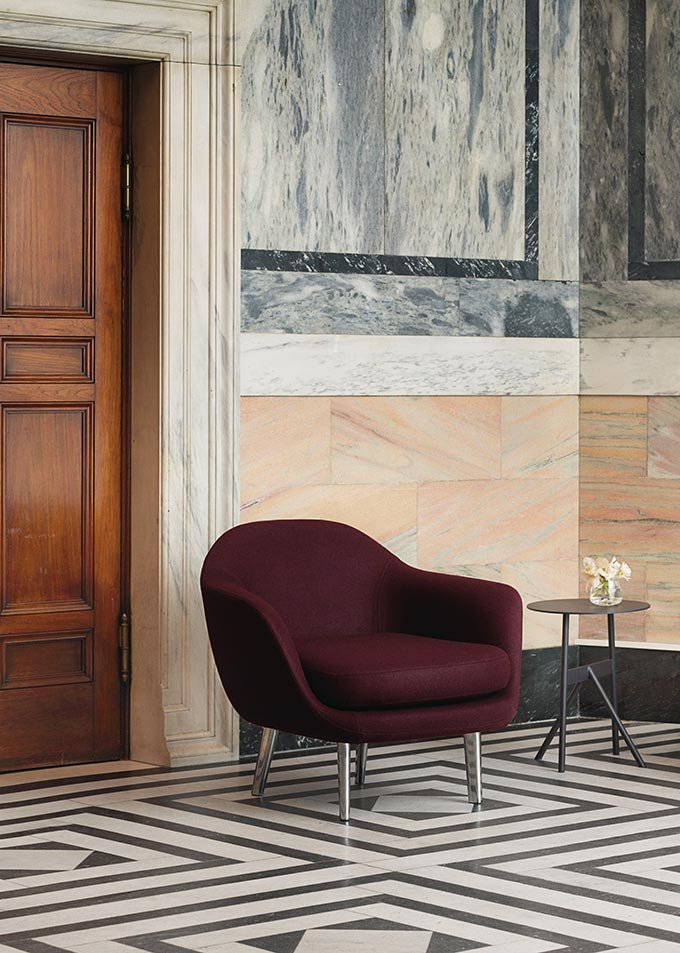 Some of the high end homes and top hotels have "invested" in marbles from floor to ceiling as a means to add a sense of luxury. Lately, marble has been trending in many decor pieces too including table lamps, side tables and planters to name a few. Personally, I love such details with marble because they're the ones that make the difference at the end of the day. So here's more inspiration on marble decor ideas for that luxe look.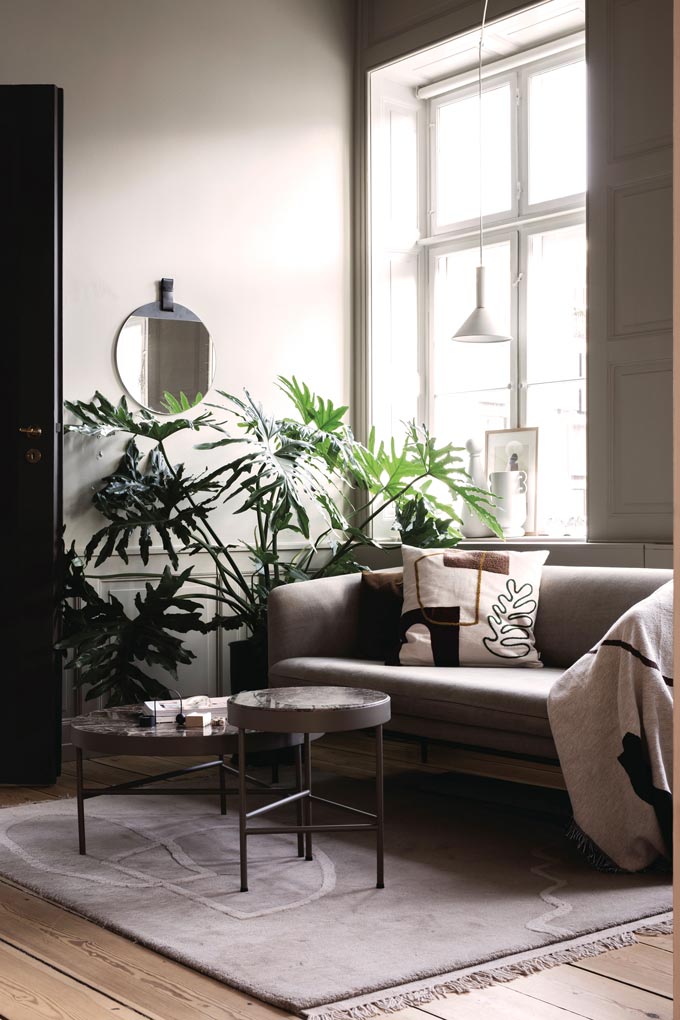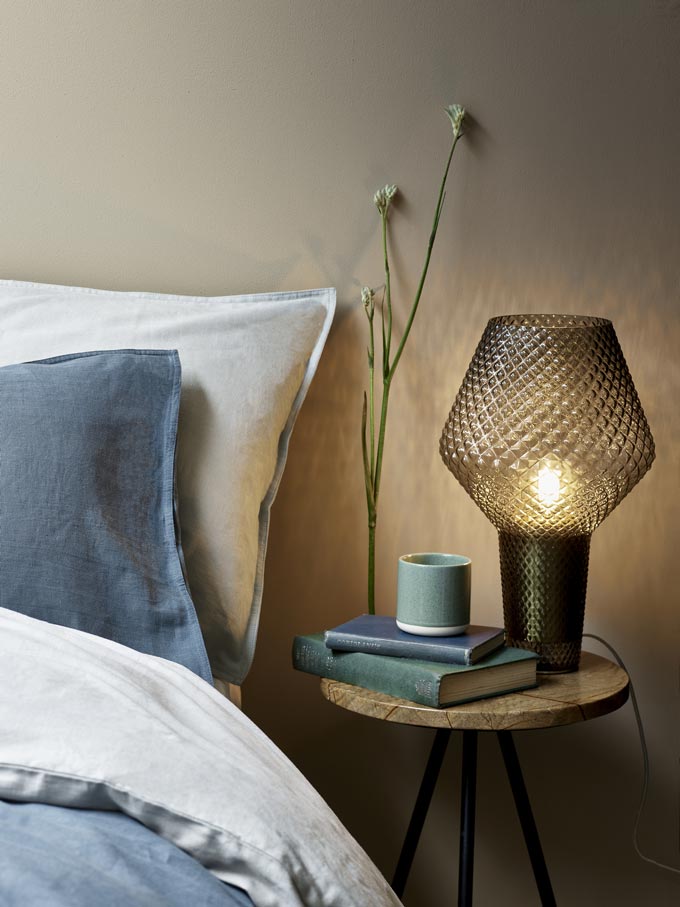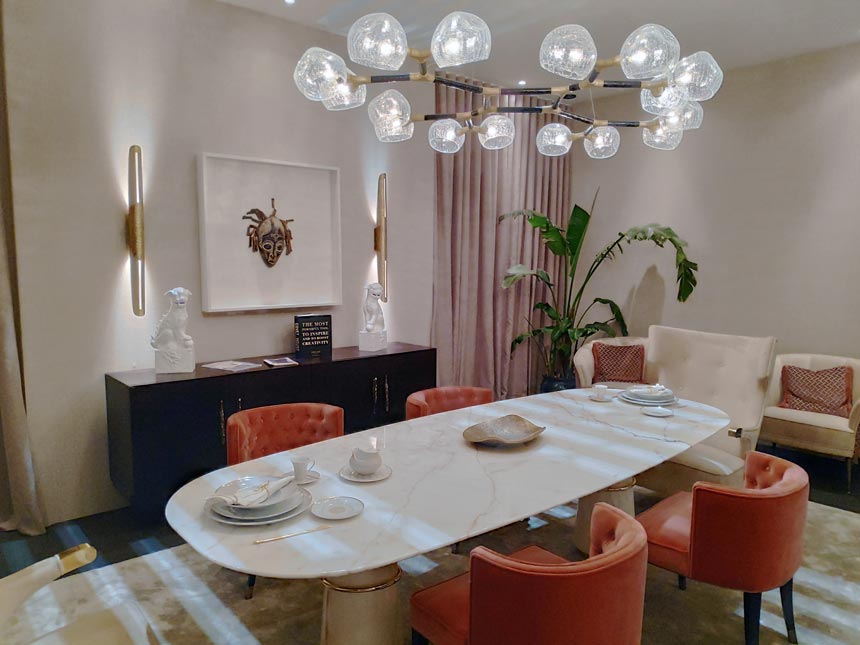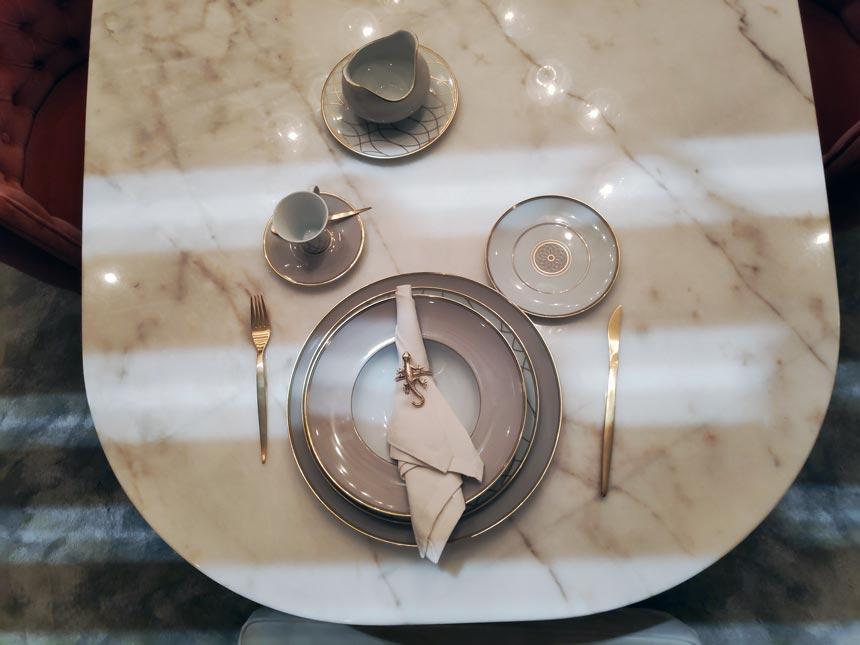 Drawbacks
Marble is a heavy material. That means that its load over a large surface area must be accounted for in the structural design. It is also an expensive material. Furthermore, marble requires skilled technicians and laborers for its placement. Therefore, this adds on to its cost. Also, do note that the weight of every marble slab is affected by its thickness.
Aside from the cost considerations though, marble is also a very porous material. That means it absorbs liquids. Any coffee spills or acidic stains resulting from lemon juice, tomato sauce and wine spills will blur and etch its shiny appearance.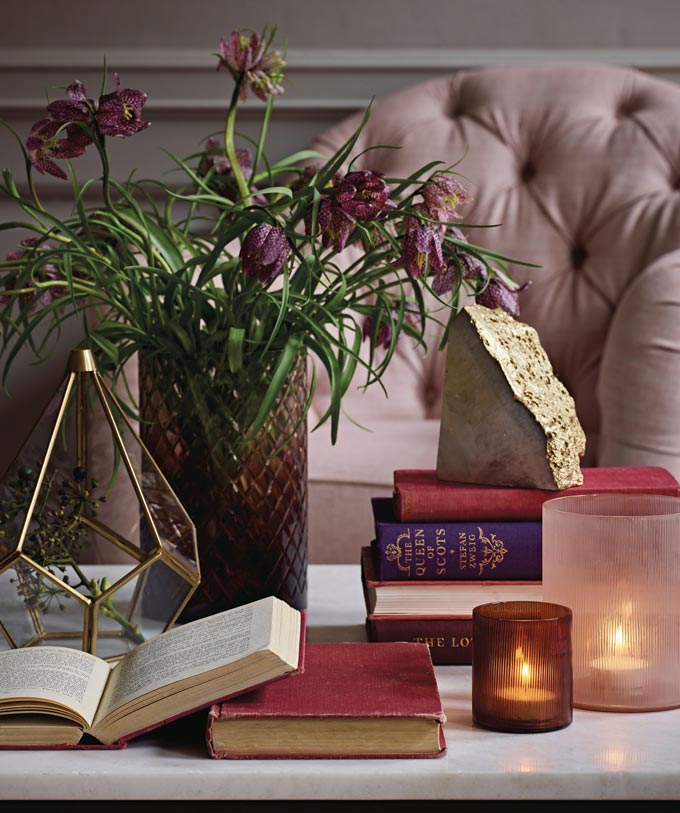 Hence, marble is a high degree maintenance interiors material. Every couple of years, you must apply a coat of clear polish over it if you wish to make it waterproof and protect it up to an extend from stains. In the case that the marble has been stained, then qualified professionals are required to ensure efficient cleaning without damaging it. Any harsh solvents will only permeate its pores and corrode it. Thank goodness though, for the technological advances for there are plenty of cleaning agents that can remove almost any kind of staining, including graffiti.
TIP: As an unsolicited piece of advise, I recommend that you opt for a marble slab kitchen counter with more veins in various colors. That way any stains, discolorations or marks over the years will be considerably less noticeable.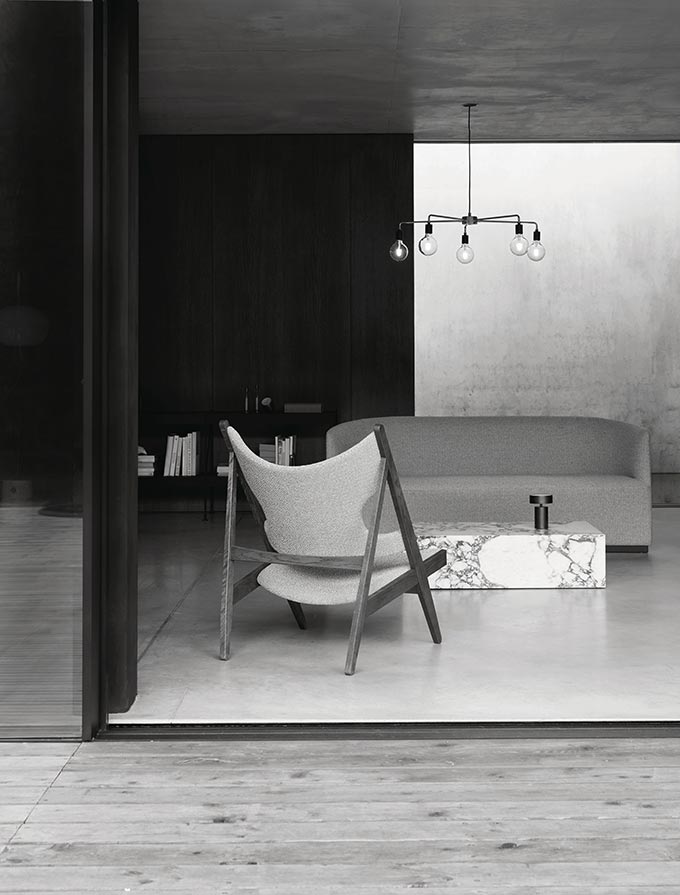 A last word
Marble is more than an interiors material. It is the very symbol of refined taste with an everlasting appeal. Its quality, durability and countless options in design, especially in pattern making, surely make it a very desirable material. If we overlook its cost (must bear in mind that not all marble is costly; there are plenty of affordable ones), it is surely one of the finest building materials that we can get our hands on.
Although, I'm not the biggest fan of marble, I have to admit that its versatility, uniqueness and minimal appeal won me over while putting together this post. It's admirable to say the least and I think I'll give in to its charm…What do you think? Any preferences? Drop me a line and let me know!
Enjoy yourselves,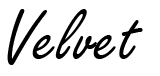 Post last updated on 09/27/2019.