Marble is one of the most prized interior materials. It is also one of the most expensive too. Still, its growing popularity doesn't show signs of slowing down. Its adoption as a floor, is the most straightforward way to introduce that luxurious feeling in a space. To everyone's delight though, marble can be introduced in many other affordable ways making it feasible for everyone to add on this precious material and get that luxe look.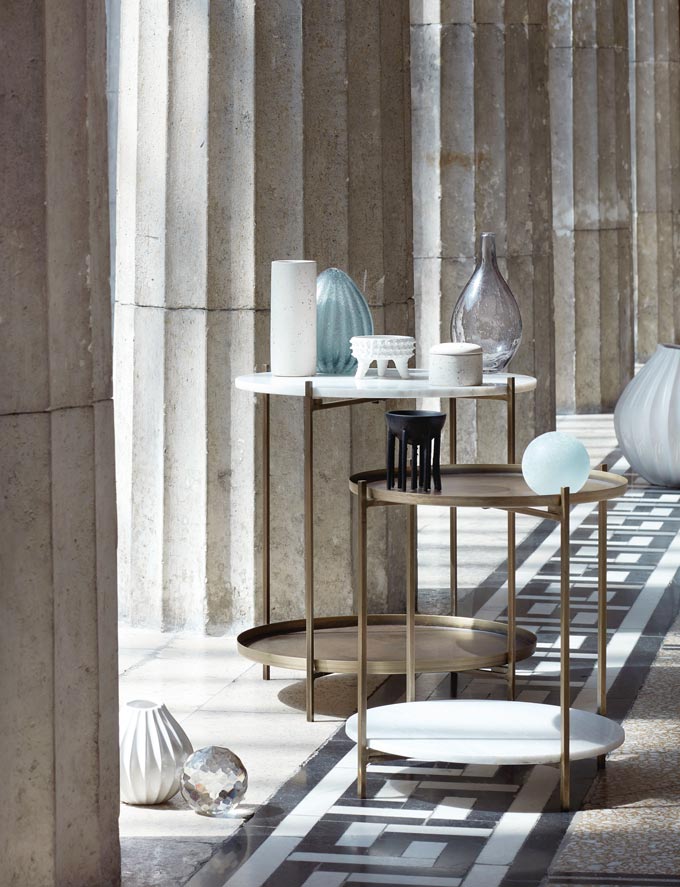 When it comes to adding marble decor, there are way too many possibilities. Thus, it's easier to get confused than not. There are plenty of stylish lighting fixtures, cookware, and home accessories to name a few, all ready to add on that marble-like effect. However, I would like to point out that not all will do. Not all of them carry the same add on value. You need to consider more carefully what works and what does not. At the risk of getting boring, let me explain this a little.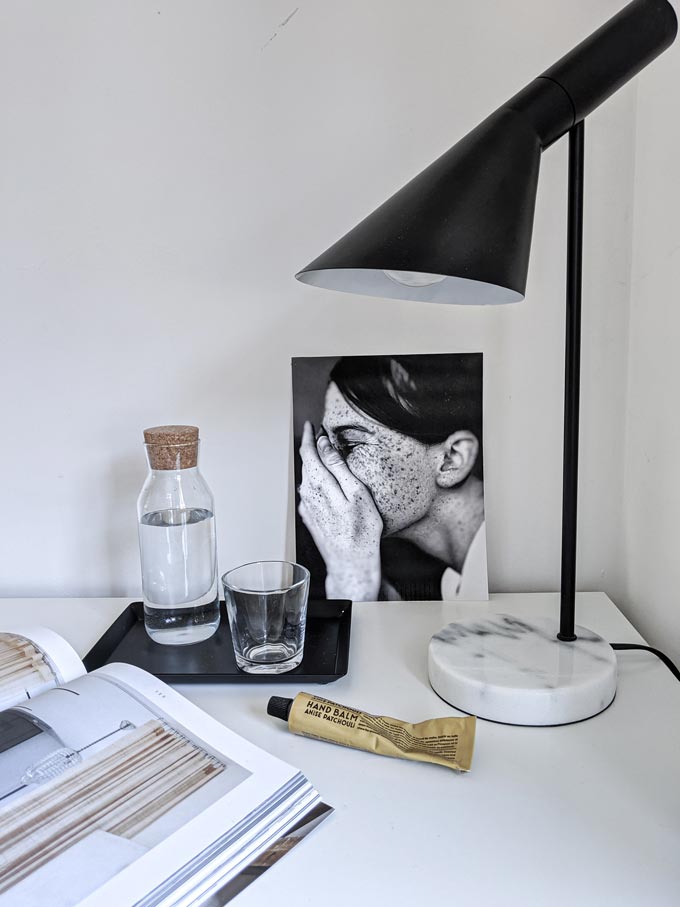 Which marble decor is best?
As a designer I have certain criteria, to help me determine what to go for and what to purposely ignore. These are my quick tips on deciding which marble decor I should add on. For instance, I say yes to a marble cutting board (especially one with heavy veining that may disguise any staining). But I say no to marble coasters.
The reason is that a marble cutting board is of adequate size to show off its unique identity. Marble coasters on the other hand are much too small in terms of surface area. They are also usually kept out of sight and very prone to stains. Therefore, I see no real reason to spent money on something that will add very little value to a design scheme.
Similarly, I would gladly add a marble shelf in a bathroom. Yet, I would be skeptical about adding a marble soap dispenser. Likewise, I believe that any marble surface on a console table or sideboard will make a home look and feel more lush. The same is true for side and/or coffee tables.
Now, if the marble coffee table is "big" enough, then adding metal accessories may not be necessary. If however, it tends to be on a smaller scale, then metal accessories in warm tones (i.e. gold, copper, brass) may be in order to embellish it. Careful though, not to go overboard with the metal accessories.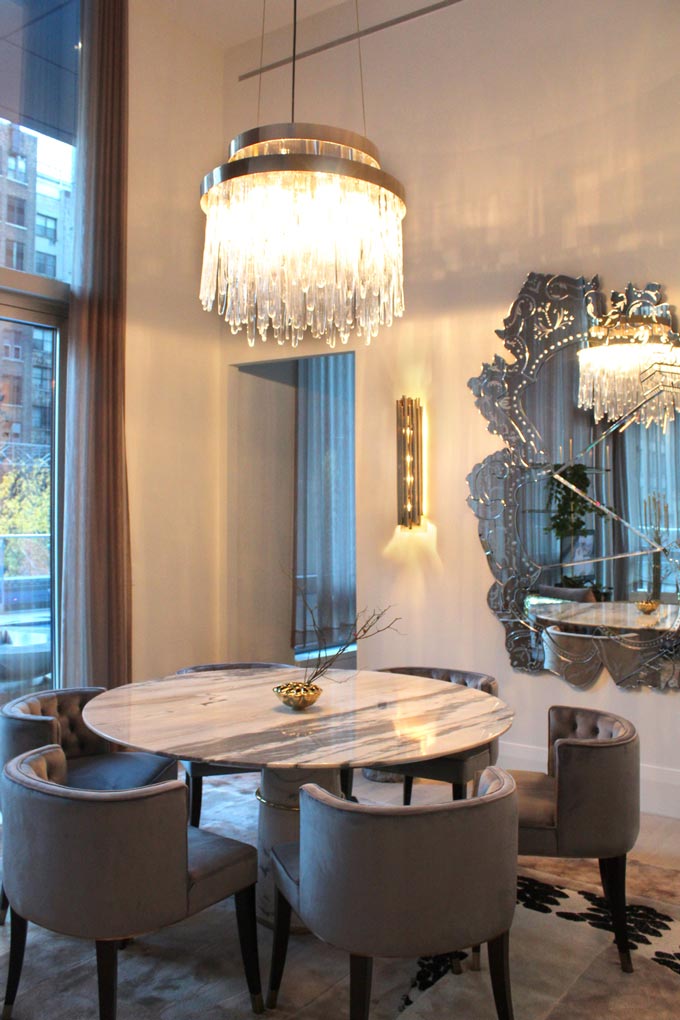 What I'm trying to say is that the size of the surface area of marble is one of the important determining factors in deciding if and how to apply specific marble decor. Another deciding factor is the "character" of the marble slab itself. For instance, I would definitely consider adding a small scale table lamp with a marble base, that is other than white and has intense veins. (Unless of course you have a black side table that would really highlight the white marble base, that is)! The reason is that it makes a statement because of its color and distinct veins despite its small size.
Marble wall cladding has always been the perfect way to make an interior look lush and poised. As such, this article on marble decor ideas argues that wallpapering is also a viable solution. However, I'm really skeptical about using a marble-like effect wallpaper. Personally, I would rather go for marble-like wall tiling, if possible. You see in order for marble decor to look good and add on its aesthetic value, it has to be as natural as possible. It has to be authentic. If not, then at least it has to both look and feel so.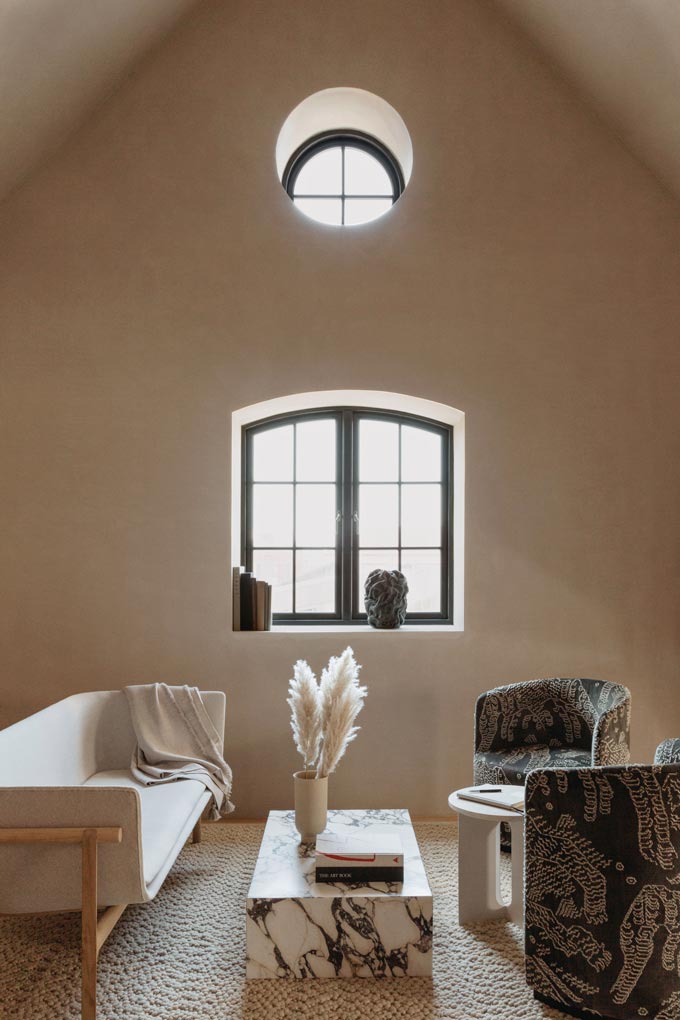 Hence, size and character should be the two traits to look for when it comes to deciding which marble decor to go for. Also, stir away from any marble-like effect decor that does not look and feel as the genuine thing. Sorry, but marble-like effect bedding for example would definitely not add on any sophistication level. If you do like them, that's fine with me. But please do not buy something like that just with the intent to add on marble decor.
Think things through before buying, but when you do buy…make it count! That's the motto.
Yours,