Athens, named after the goddess Athena is located in the region of Attica with an exceptional regional-climate (also known as the Attica climate — imagine 300 days/yr of sunshine). This is the city that flirts with all your senses. It is a loud, intriguing, yet, a laid-back city, with a "chaotic" skyline as one of its trademarks. Athens awakens some of your most primitive instincts and delivers a feast for culture-hungry eyes as myth and modern day realities clash. Some hate it, some love it. But you must definitely visit it for yourself and wander through it before you decide. I can promise you that it will deliver a lot more than you expect.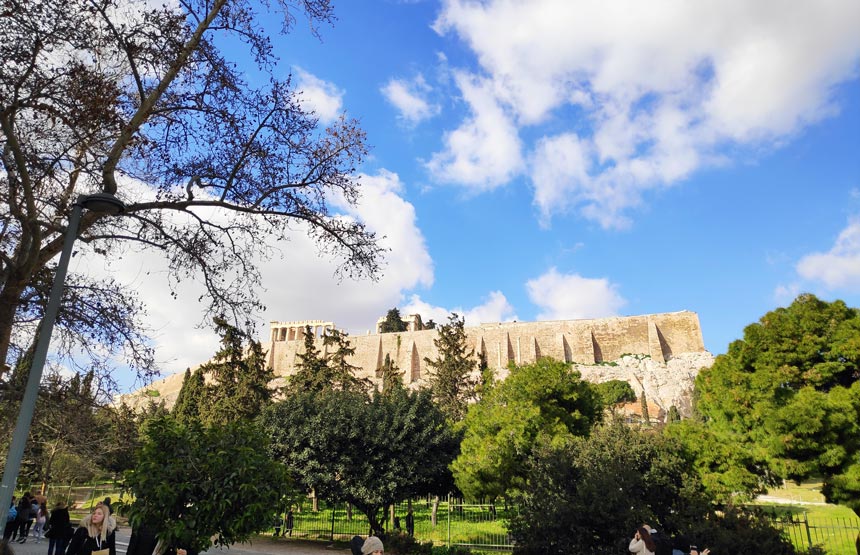 Reasons to Visit Athens
Why visit Athens? In a sentence: it is bound to be one of the most rewarding travel experiences of a lifetime! Do a little homework beforehand. Then set aside the travel guides and allow yourself to get lost. This city has been through a lot and it's been all over her, but she stands proud with her typical Greek unrest that keeps her alert and on her feet.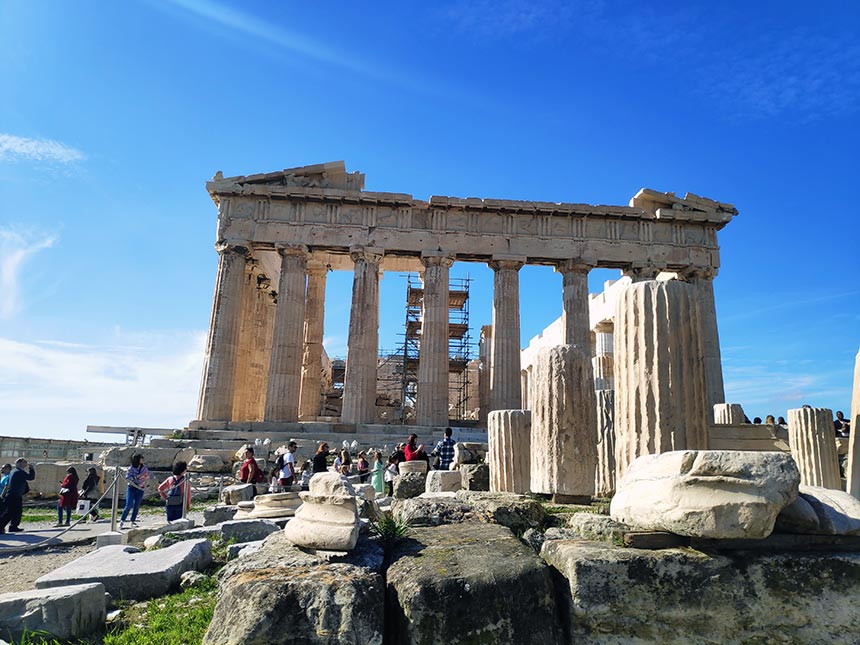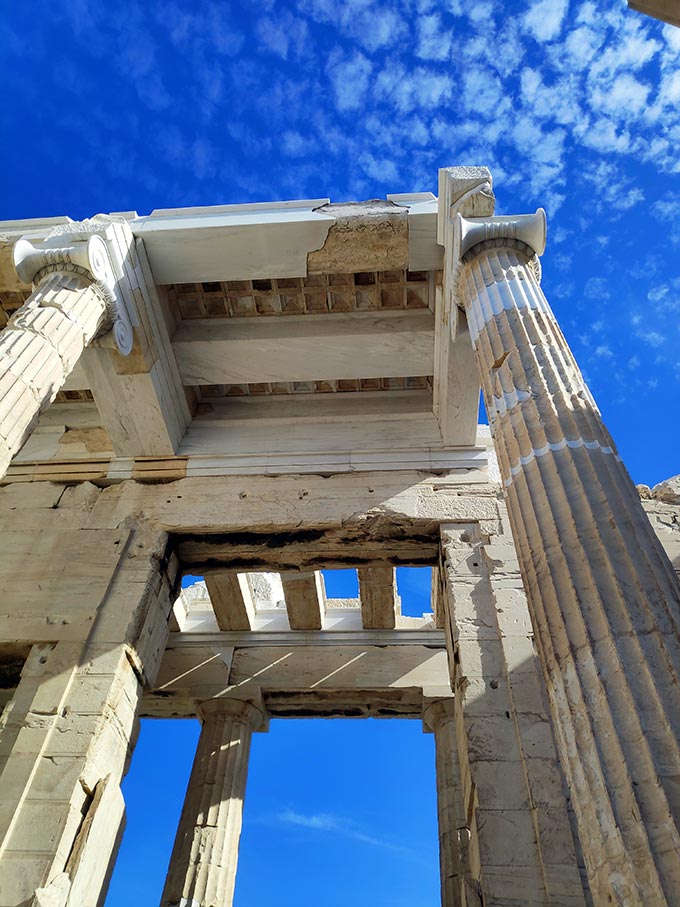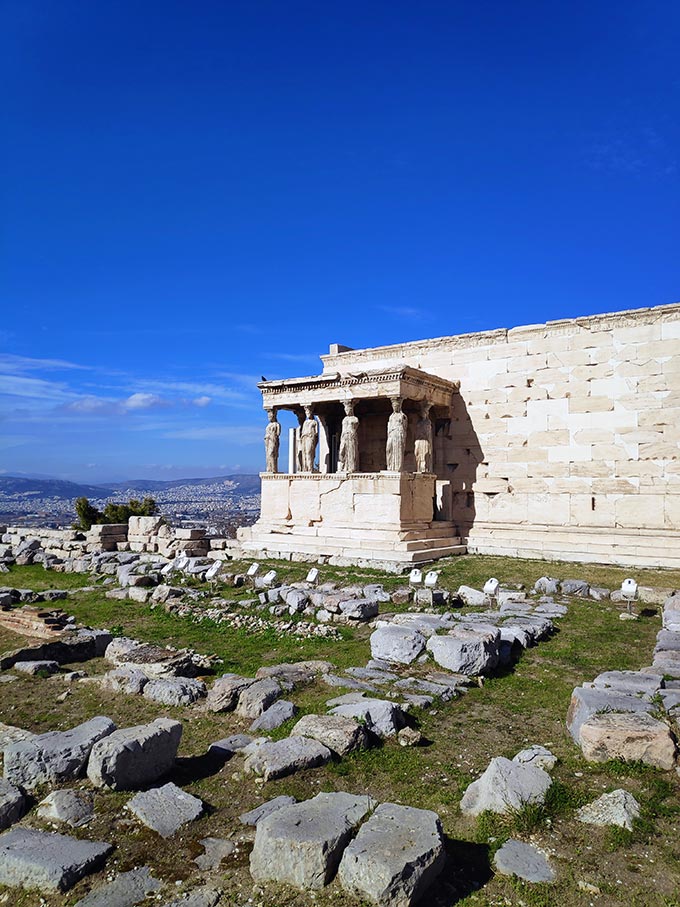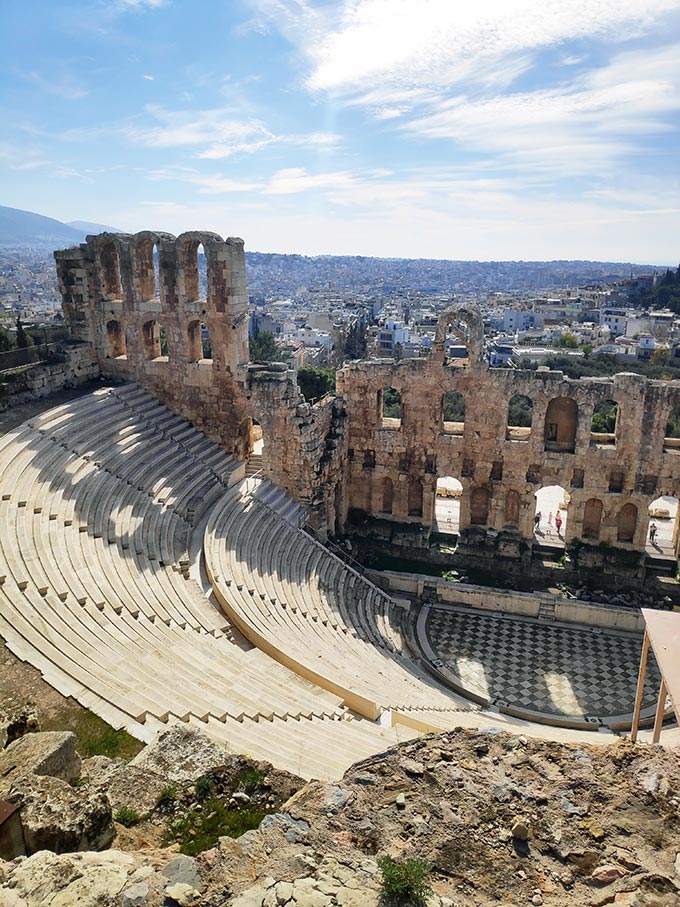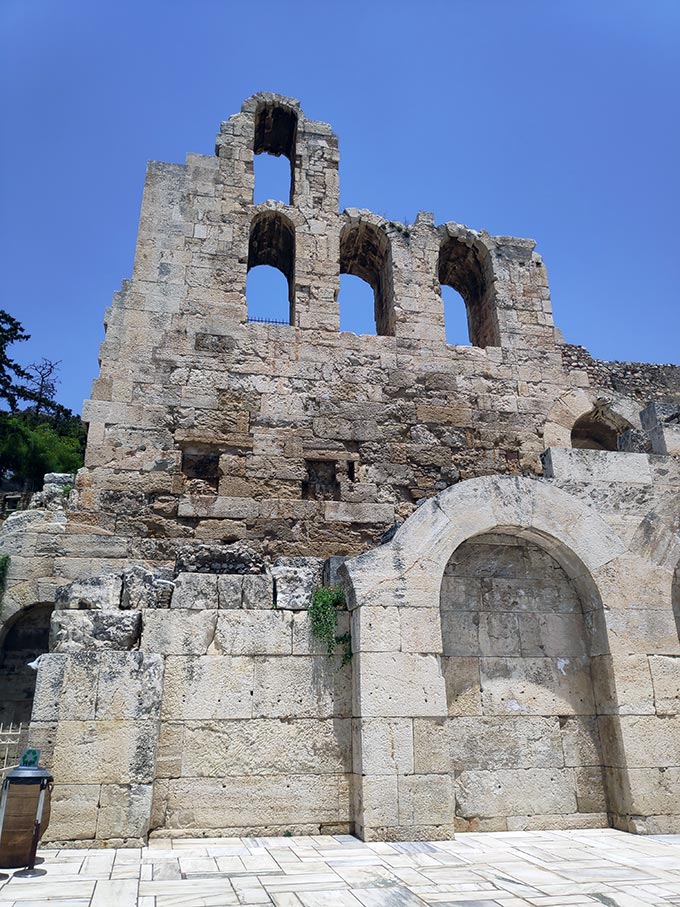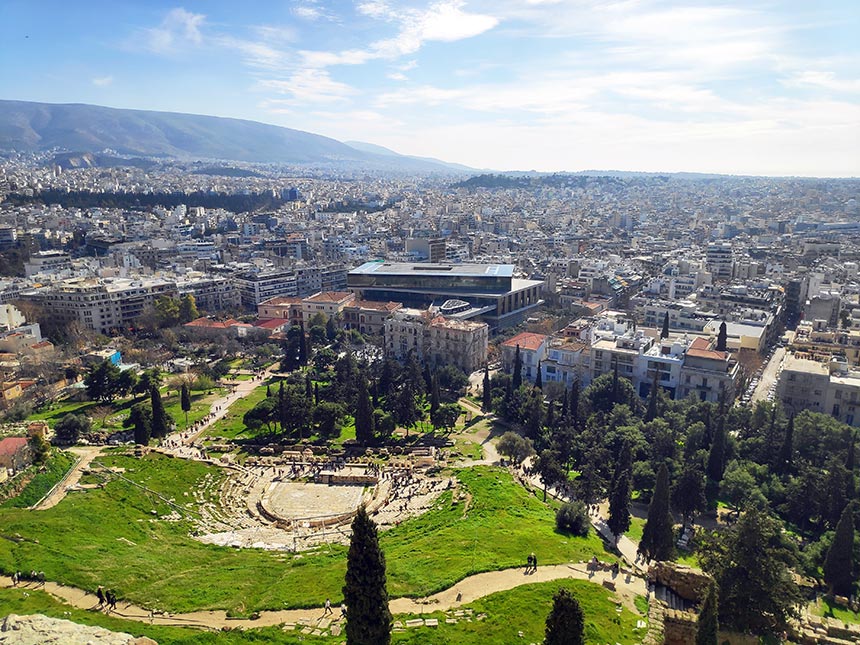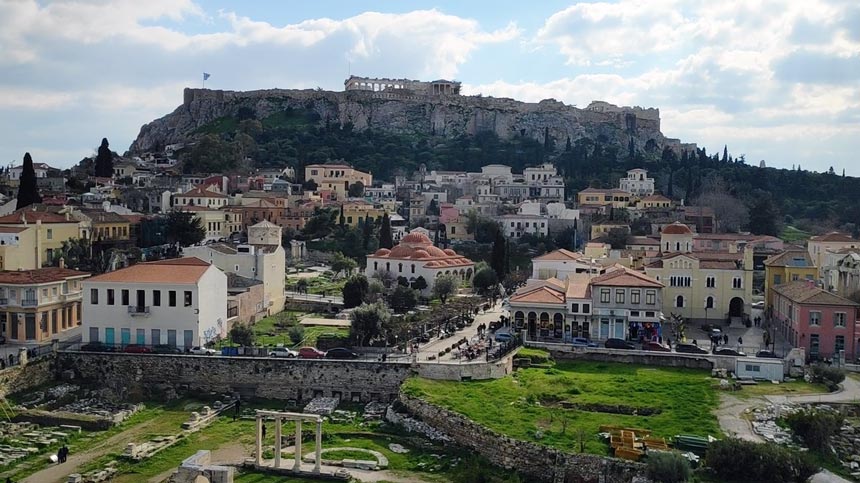 But first things first. The first reason is:
Reason 1: Athenian history
Her history! Travel back in time to the cradle of democracy. This city has so many ancient monuments that celebrate a culture whose legacy lives on throughout the world. The Parthenon, symbol of a thriving democracy at the time, rests upon a hill overlooking the ever changing Athenian skyline. Along with the city's most famous landmark, you should definitely pay a well worth visit to the new Acropolis Museum. It is a must.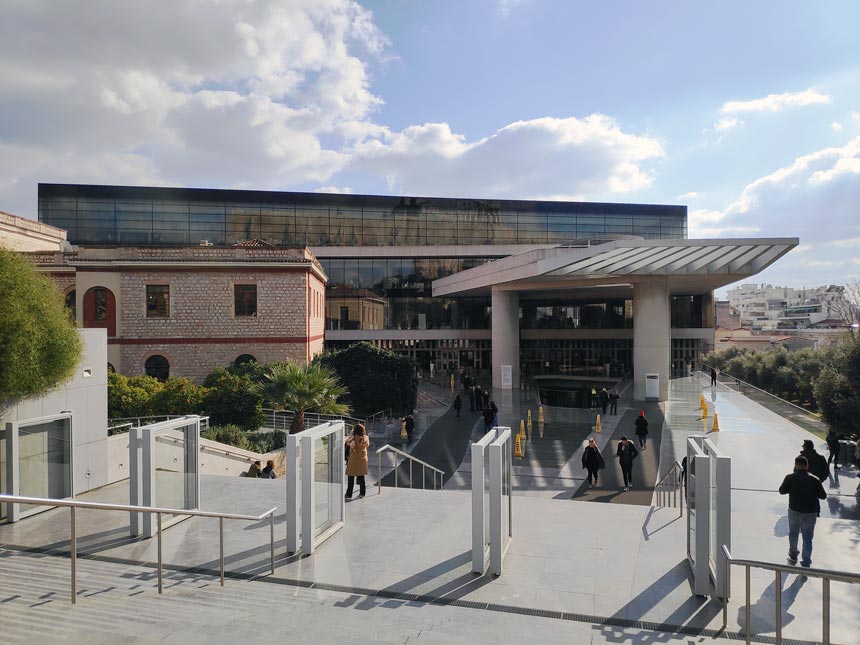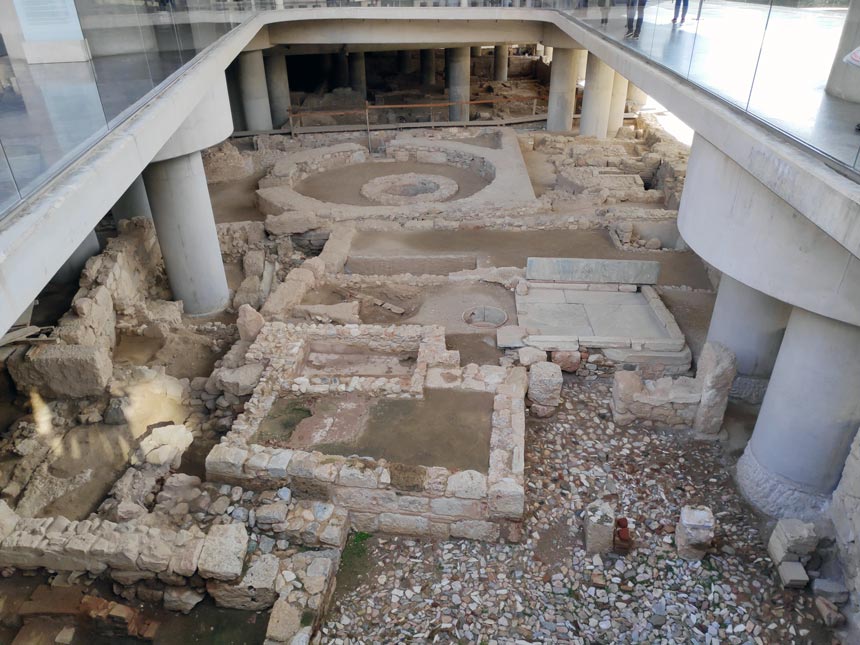 I also recommend taking a walk from the pedestrian zone of the Acropolis area (Dionysiou Areopagitou street) all the way to Plaka's meandering streets, one of the most historic neighborhoods that includes the Roman Agora. Don't miss the Tower of the Winds, the very first clock tower and weather station in history.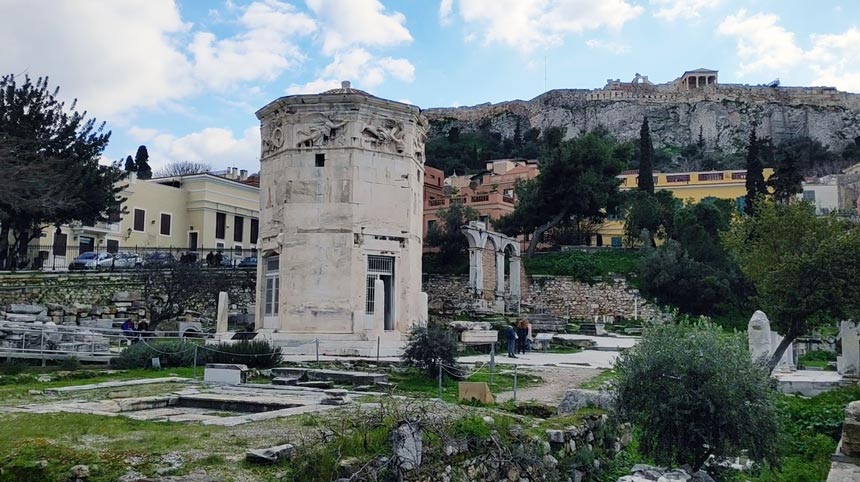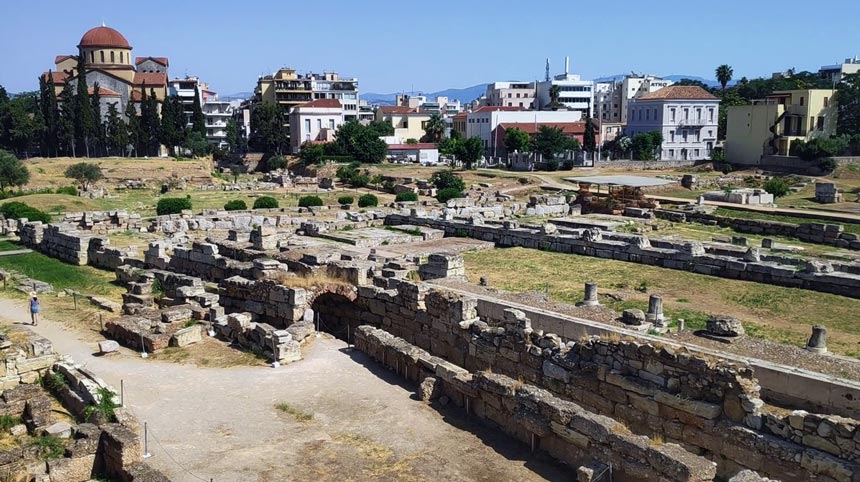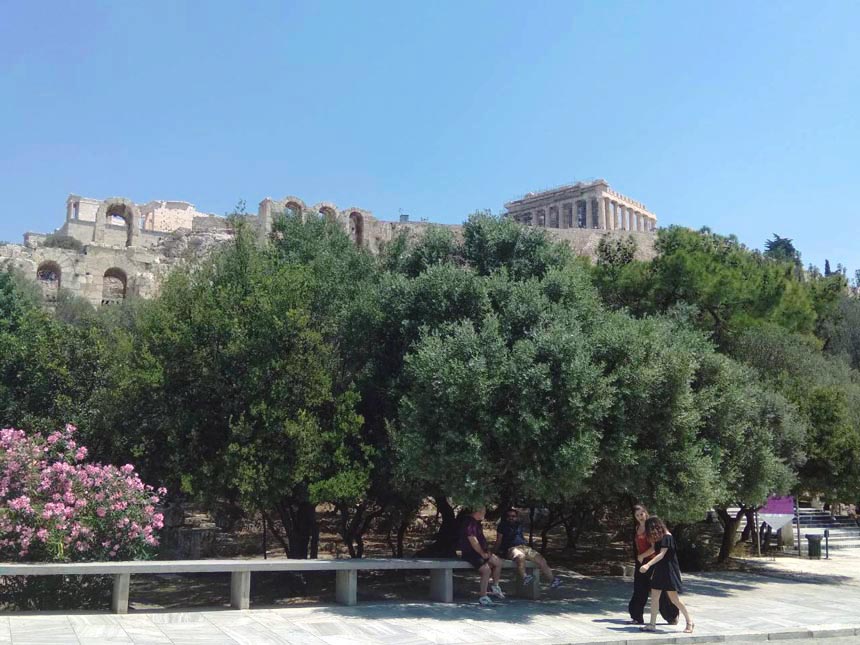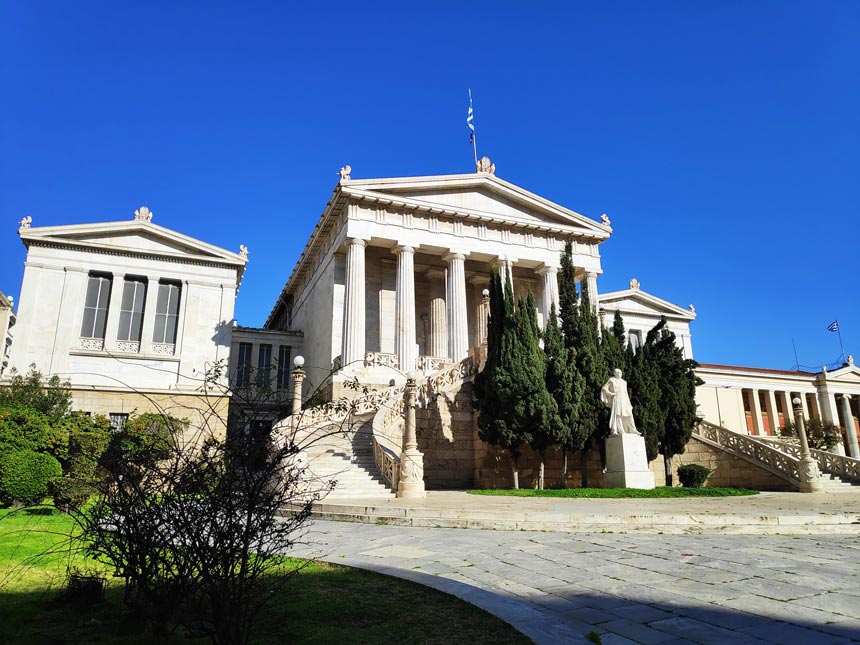 Naturally, there are many more museums such as the National Archaeological Museum, the Museum of Cycladic Art, the Benaki Museum and the Hellenic National Maritime Museum in Peireus to name a few. But I also consider that the latest must see landmark, the Stavros Niarchos Foundation Cultural Center, designed by Renzo Piano, that Athenians are proud of is also worth the visit if you have the time to spare. It includes a public library, that is considered one of the best looking in the world, and plenty of outdoor activities for all, including outdoor live concerts during the summer season. As a matter of fact, I have written a detailed article about the importance of this new landmark that you can read it here).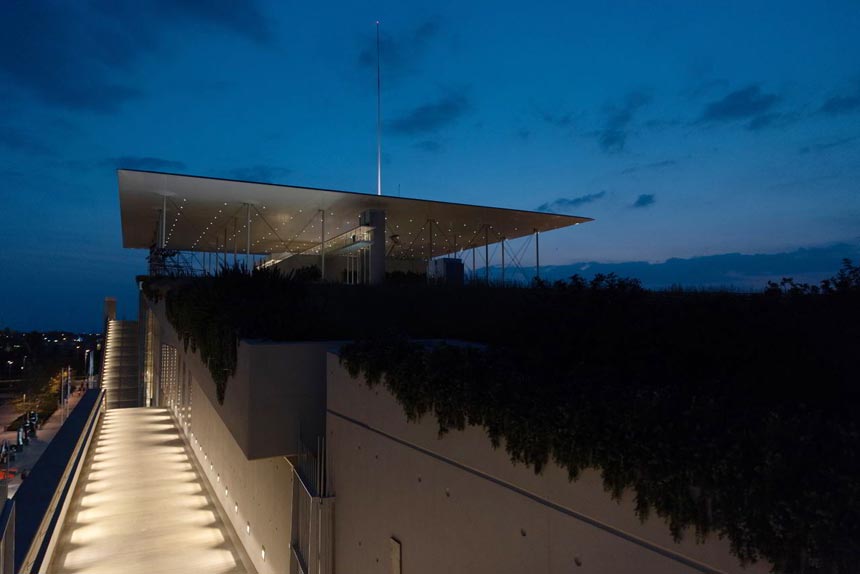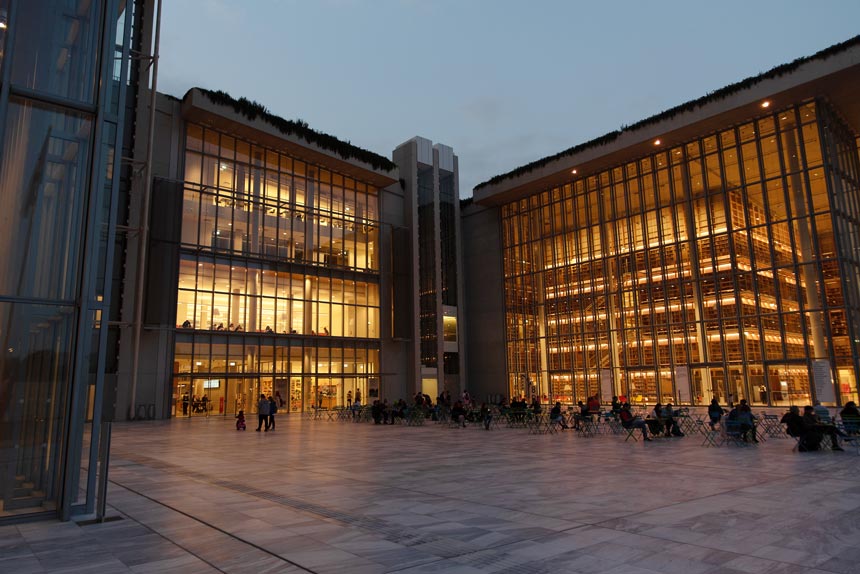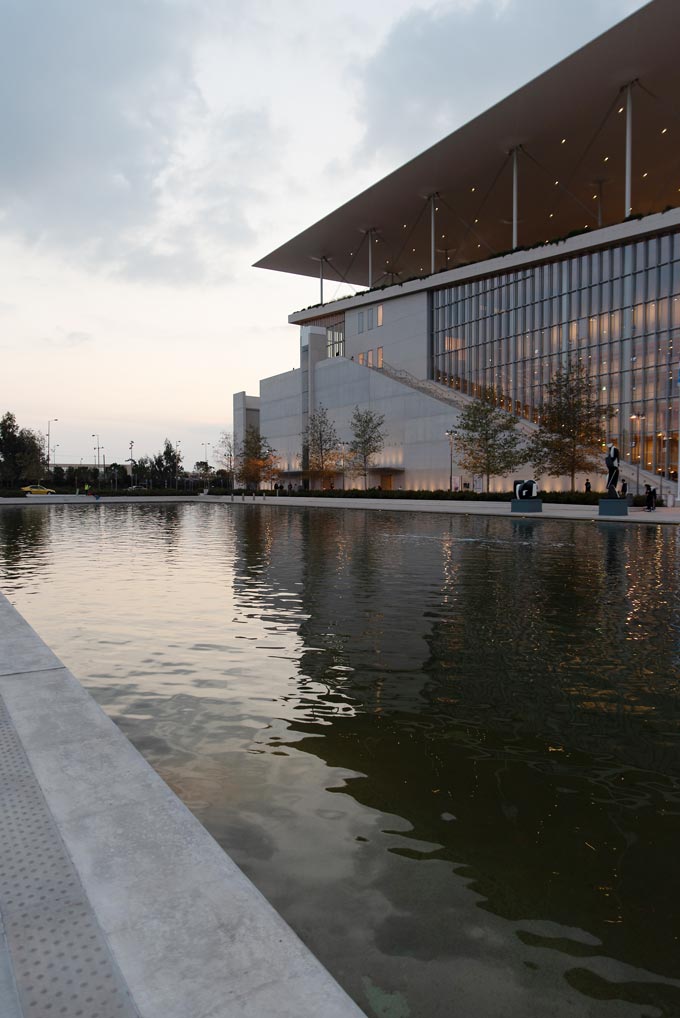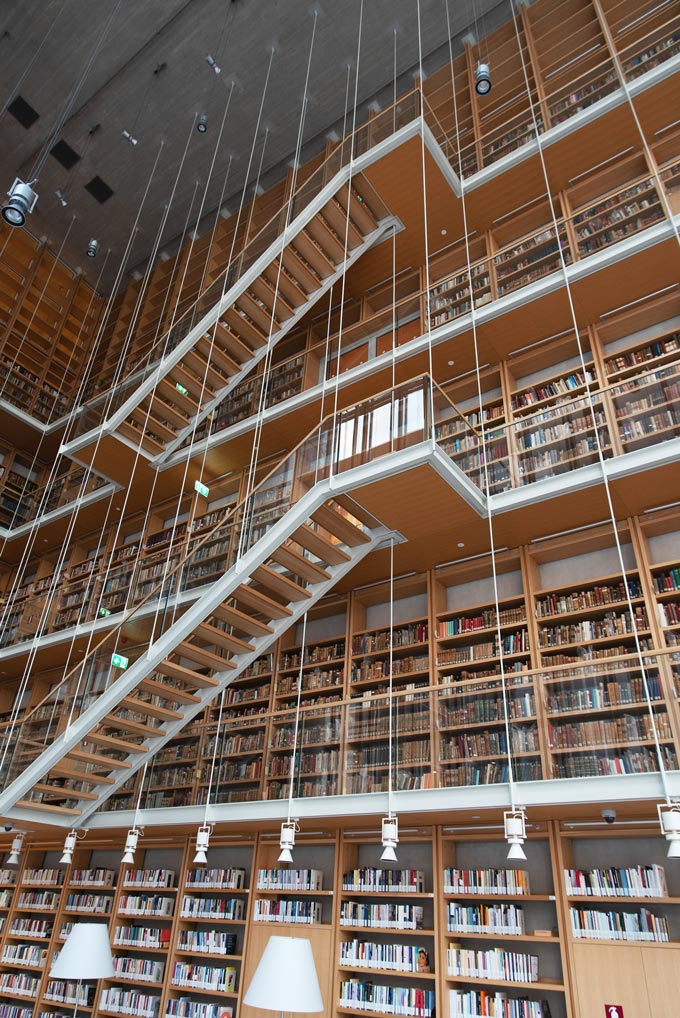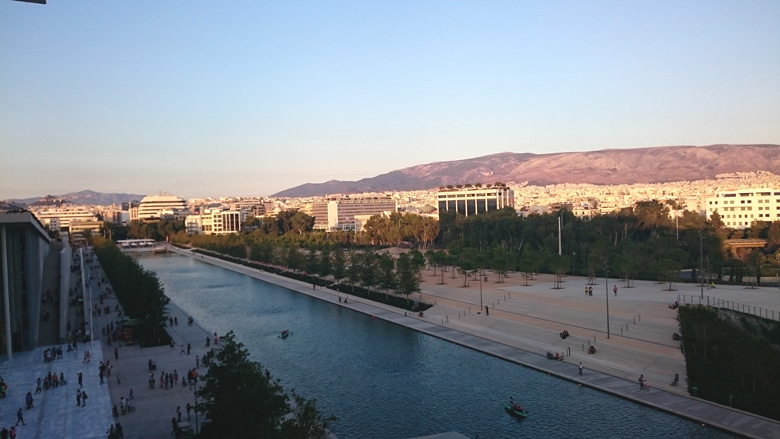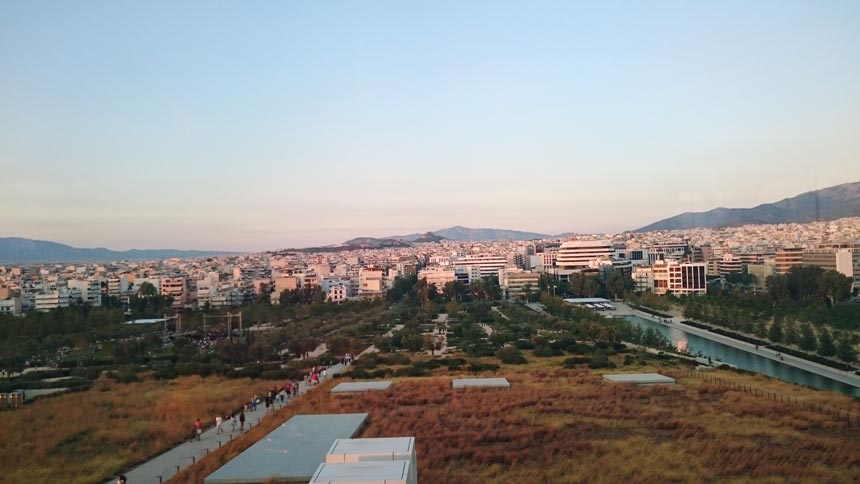 While wandering about downtown Athens, you will come across a lot of street art, touristy shops, coffee houses and tavernas. The one that stands out in my mind is Melina's coffee house at Anafiotika, in the quarter of Plaka. It has a plethoric personality and a really cozy atmosphere, just right for a cup of coffee and some chit-chat.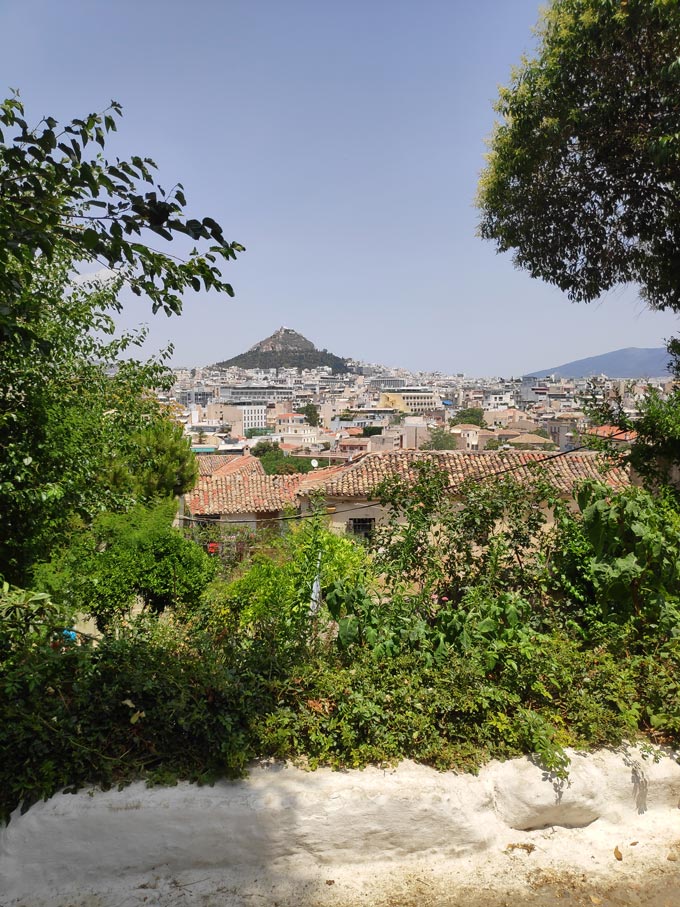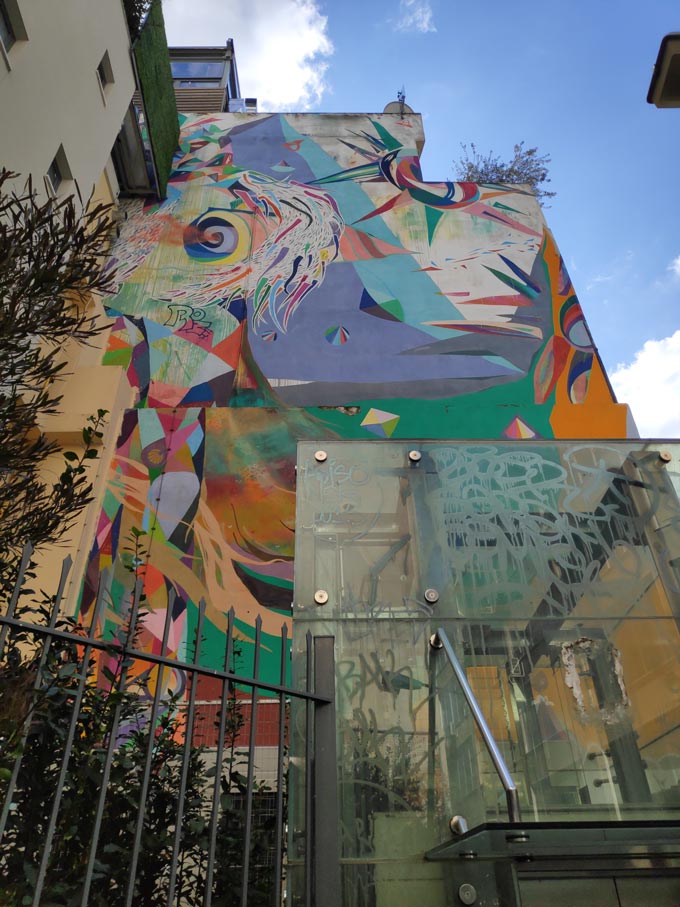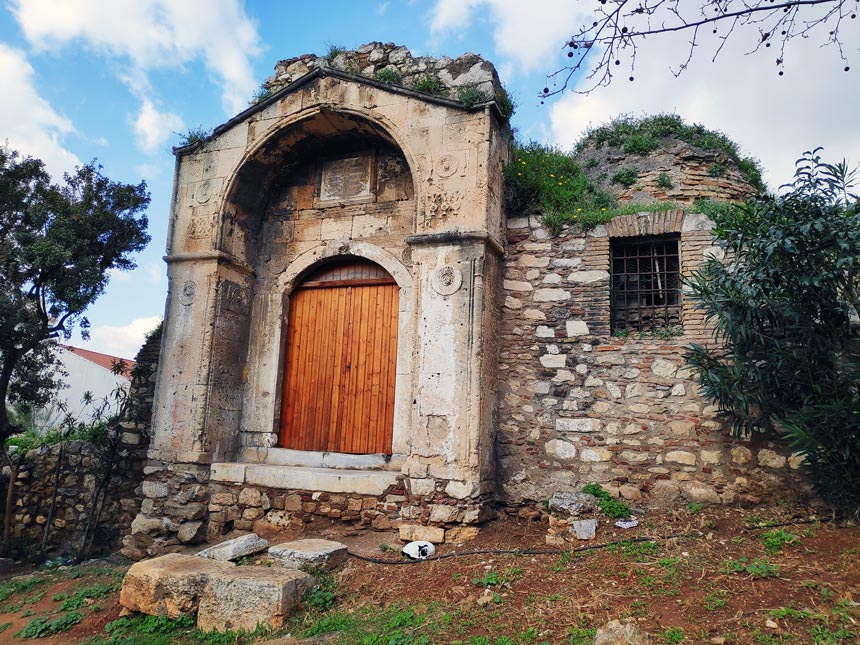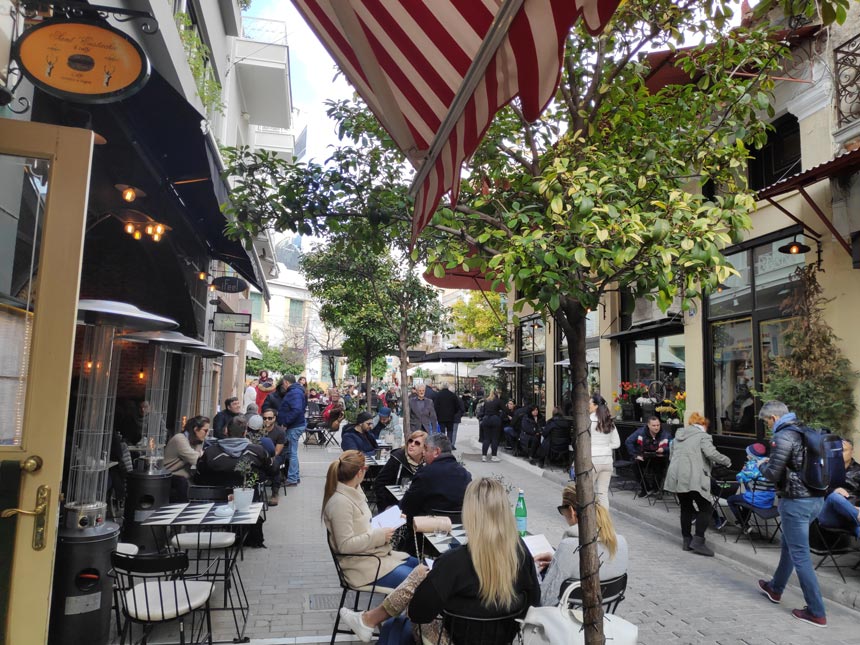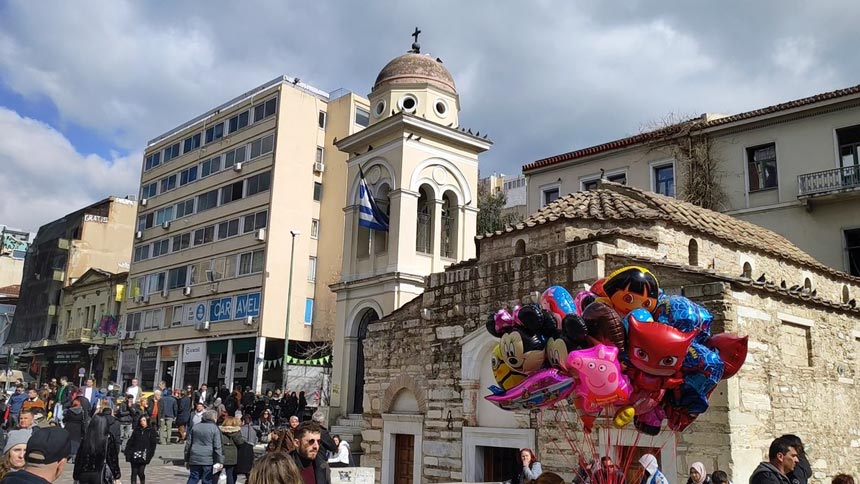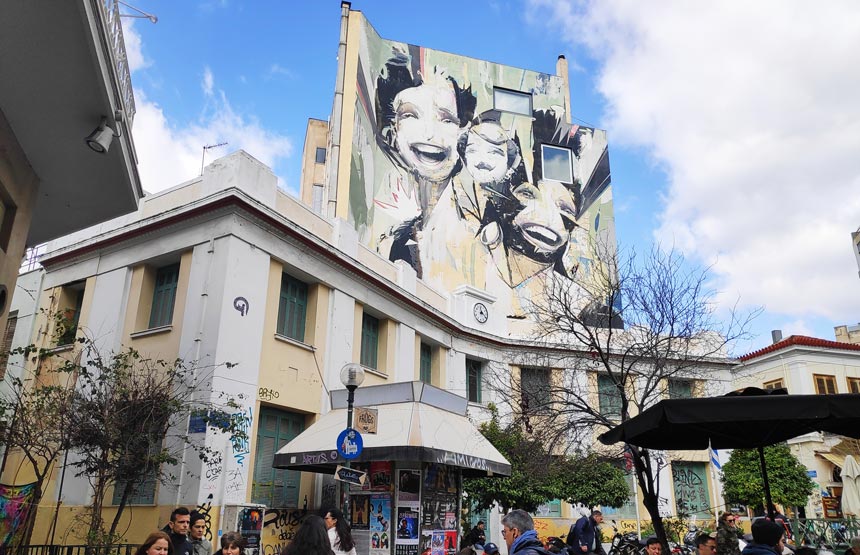 There's a unique aura about the whole place and if you allow yourself to wander you'll discover a lot more than meets the eye like the flea market in Monastiraki with some hidden treasures, or live music tavernas in Psirri with locals as regulars. Also a great alternative way to feel zen again and spend a good 90 minutes is to head to Thision for a hammam spa treatment that you will never forget. (I wrote about my experience here).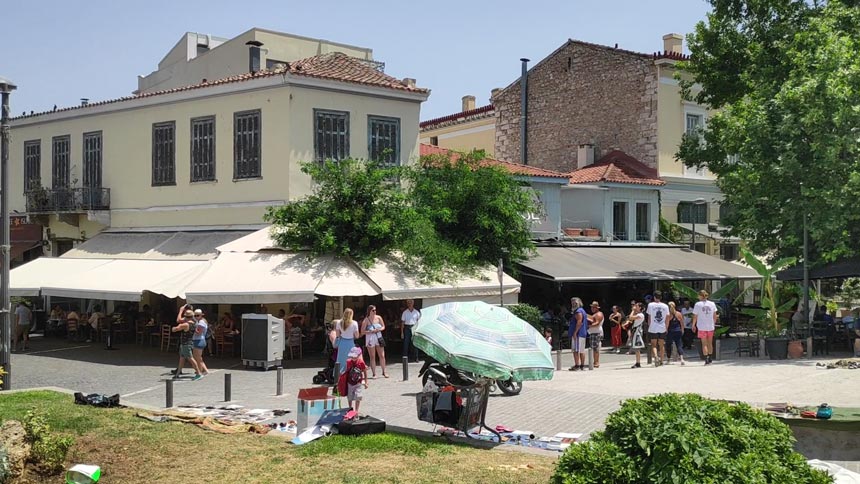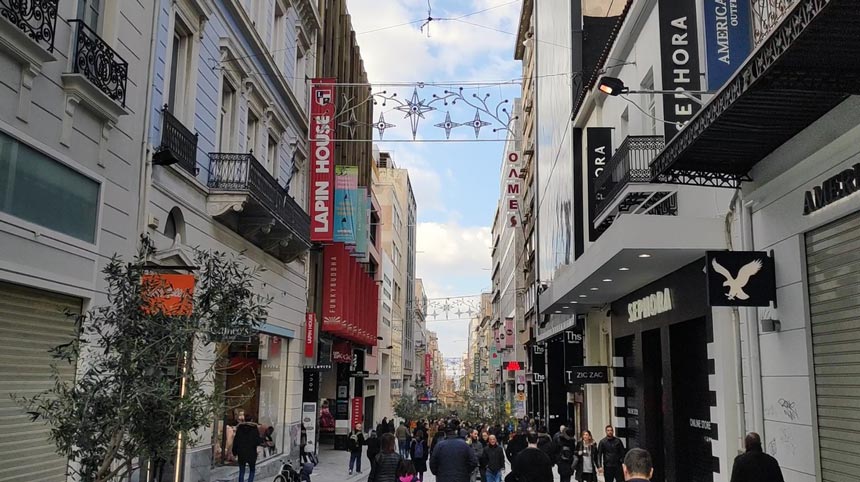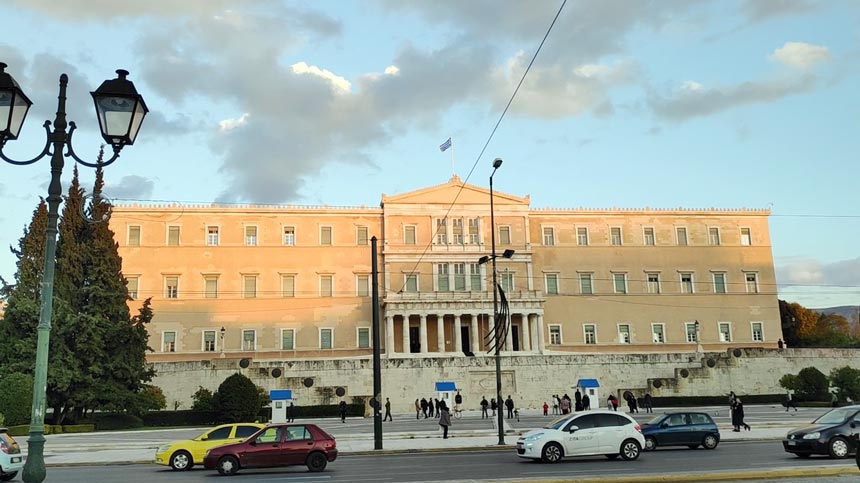 Reason 2: Social Life
Athens, has an unbeatable social life. It has a great number of theaters, bars, clubs, open air movie theaters, all sorts of gourmet restaurants and naturally, tavernas where one may savor traditional Greek delicacies. The Greek cuisine is noteworthy for dishes like the Greek salad with its sun grown veggies, fish dishes, and meat savories (i.e. "souvlaki" and "gyros"). Pastichio, mousakas, and stuffed tomatoes are only but a few traditional dishes worth trying. However, there are many more non-traditional dishes that you should give a go made with local produces. Thus, at this point I will recommend the food at Kuzina at Thission for its non-traditional but quality dishes.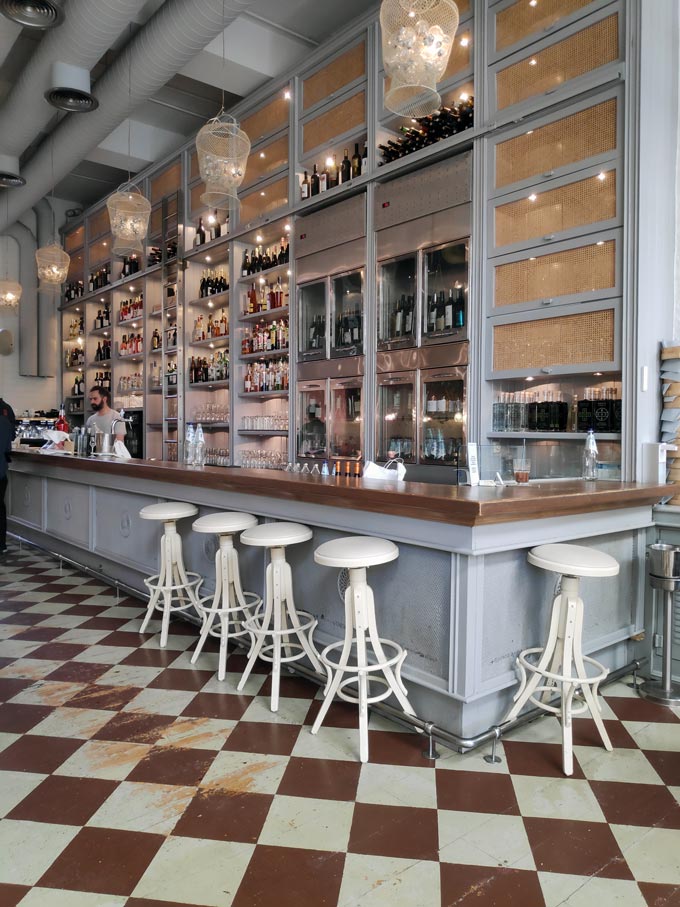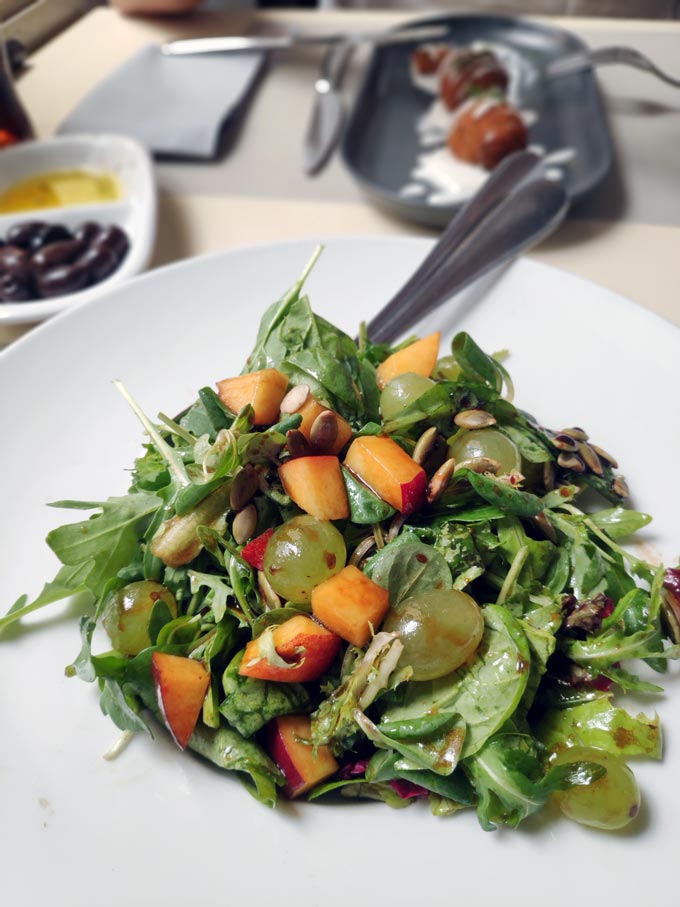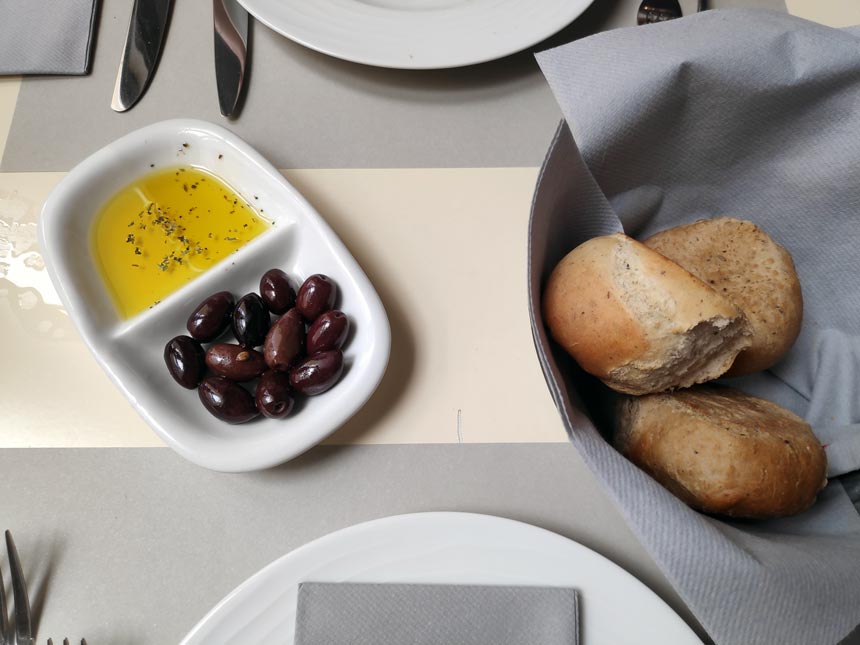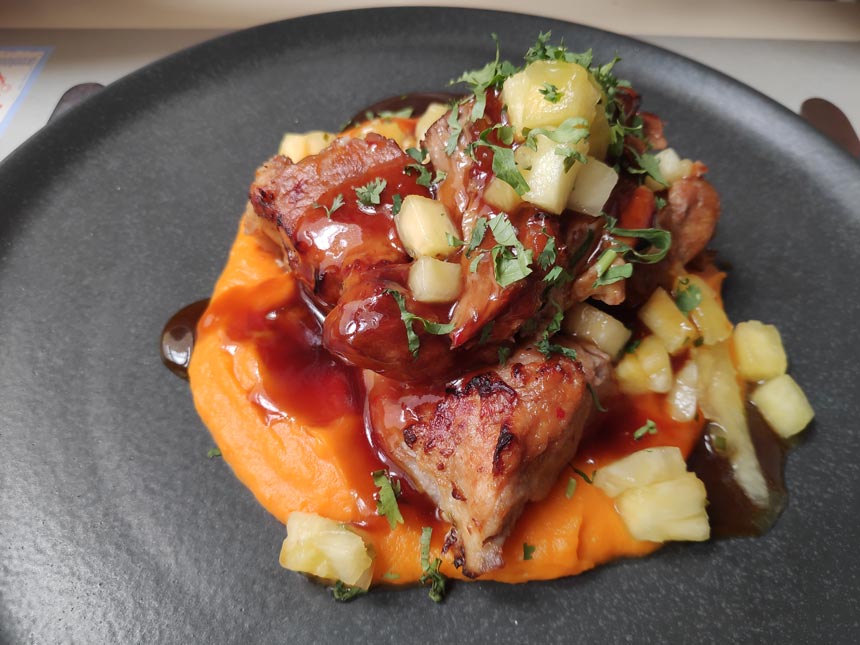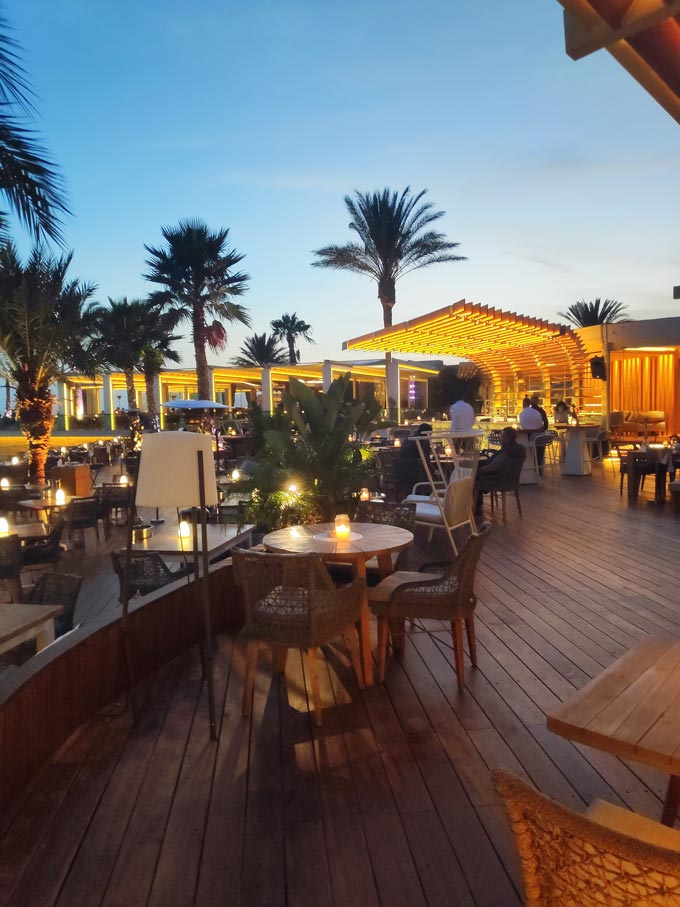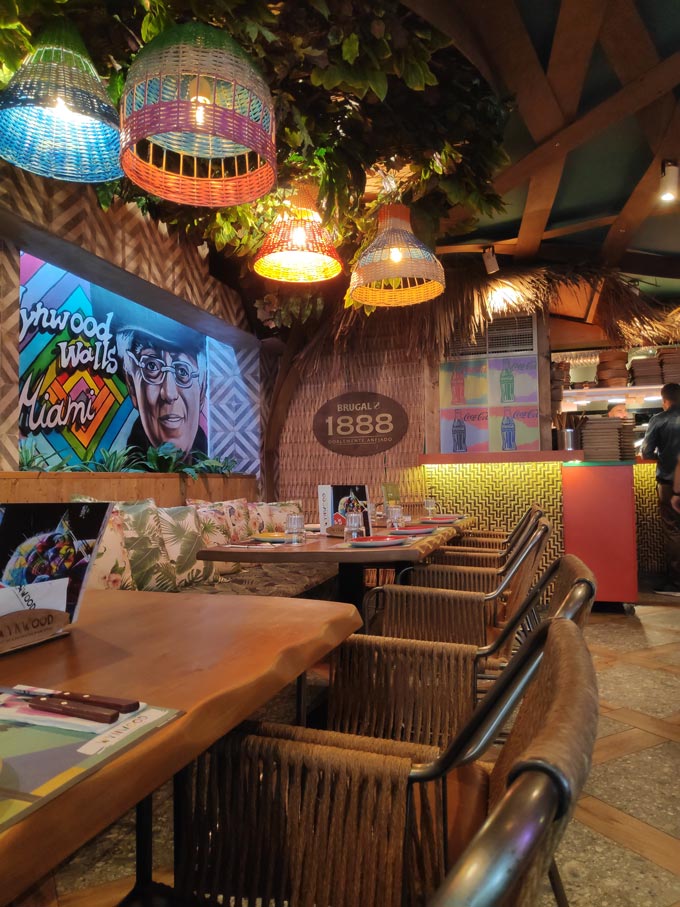 Athenian social life happens mainly outdoors, including on many of its rooftops with a breathtaking view. Having a cocktail drink (I recommend any one infused with 'mastiha') on a rooftop bar watching Athens boasting with life is truly divine. Athens, has a great renowned night vibe that will surely indulge any sort of mood. Do not be surprised if you find yourself in a 3 a.m. traffic jam. It comes with the territory; after all this is a city where one is always on the move. If you visit during the summer, then I highly recommend that you head for the southern suburbs for a night out.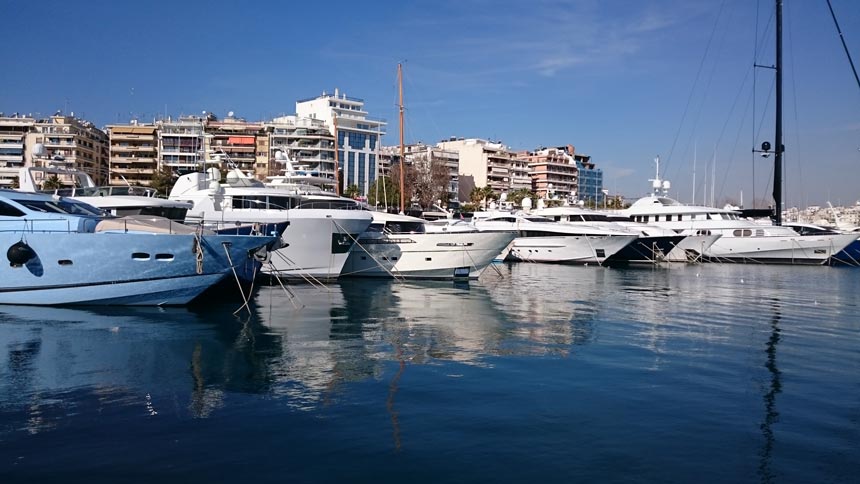 Reason 3: Her Sandy Coastline
What most people love about Athens, is the fact that it stretches to the sea, making Piraeus its natural port. Almost any isle destination is within an easy reach proximity due to the many ferries from this port (Hydra, Spetses, Santorini, Mykonos, Paros, Naxos, Crete, etc).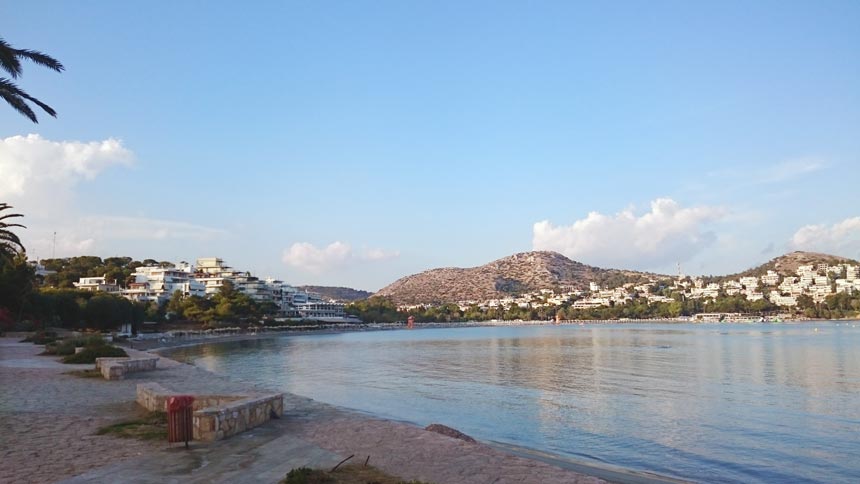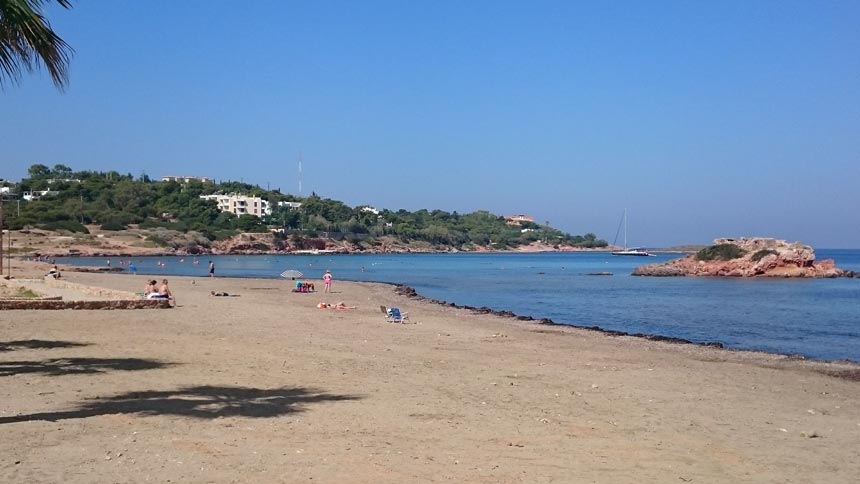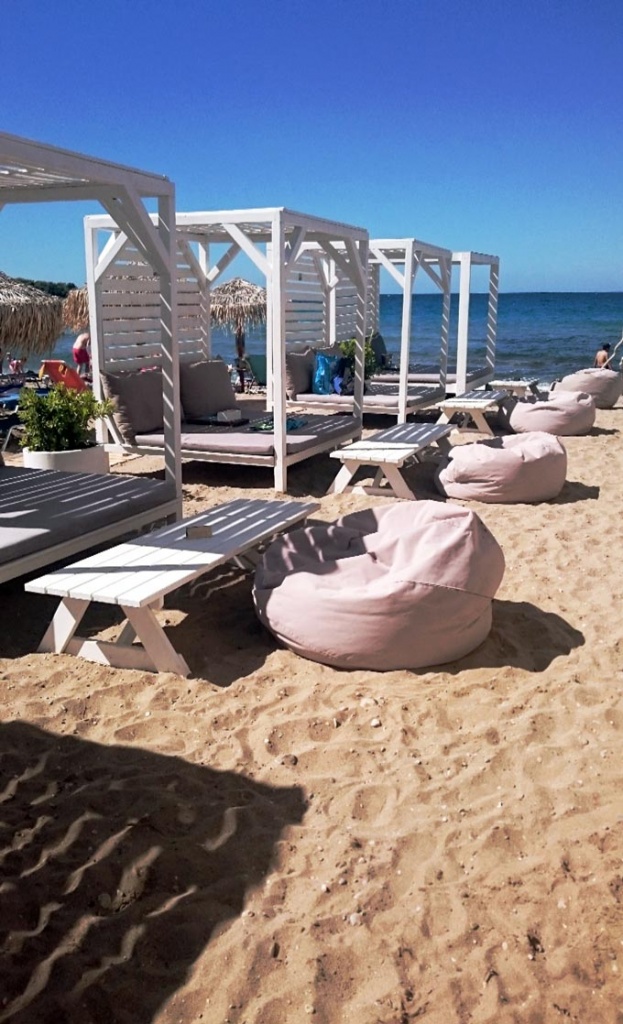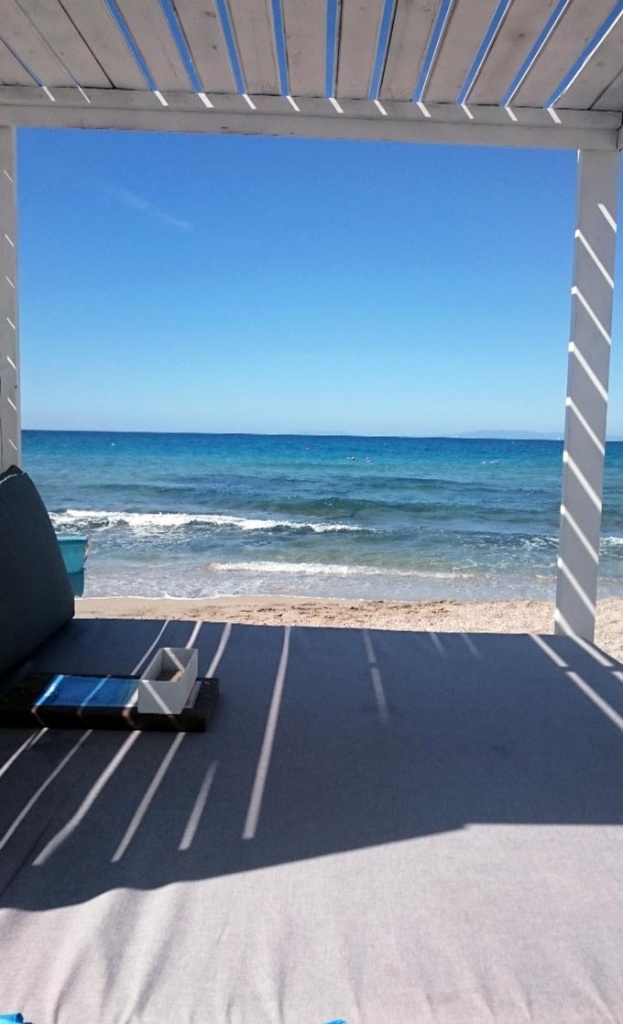 The Athenian Riviera (that includes the suburbs of Paleo Faliro, Alimos, Elliniko, Glyfada, Voula and Vouliagmeni) stretches all the way to Sounion (the southeastern tip of Attica, about an hour away from the city center). There lies the Temple of Poseidon yet, another iconic monument to visit.
Moreover, Athens, is probably the only European capital with such an easy access to the seaside — a sea that anyone may enjoy safely all year long (this capital is awarded the most "blue flags" by the way). Its suburbs form a lacy, sandy 75 mile (120km) coastline. Heading out to a beach even after a long day's work is probably a national past-time. During the summer months, these beaches are boasting with people who want to chill out and forget about their worries, especially now with the recession.
Renting out a sailboat from any of the yacht marinas for a day trip, a weekend away or even a week's holiday to any of the Saronikos or Cyclades isles cannot be easier, while yacht chartering provides guests an enjoyable stay in luxury. Personally speaking, a sailboat trip over a three day weekend to Hydra – Spetses – Aegina is one of my most memorable holidays. It was an amazing experience (read more).
Visiting the Vouliagmeni Lake is also another great idea, it was once a cave but its roof collapsed after an earthquake and has unique environmental conditions. It is a brackish-water lake with a water temperature that never drops under 18ºC, rich in hydrogen sulphide and therefore, works like a spa.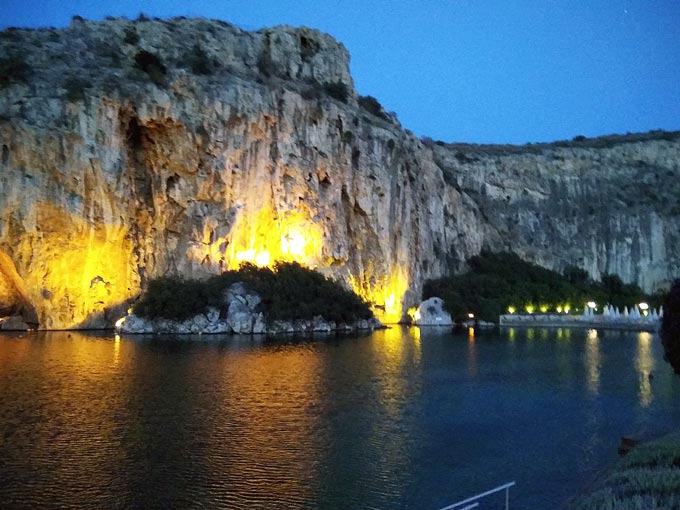 One more reason: the people
Finally, I would like to add one more reason to visit Athens. Her people. Greeks are warm, sociable, friendly people with a great sense of hospitality, empathy and solidarity. That's why it should not come to you as a surprise that many of them own a family-run traditional business and strive hard for the welfare of their families. They keep close ties with friends and family and will go out of their way to welcome and help out the best way they can their guests.
---
---
Even during these times of economic hardships, Greeks will proudly offer to help one another and that's what makes Athens a "humane city" to live in. That in my book, makes up big time for any aesthetic mishaps.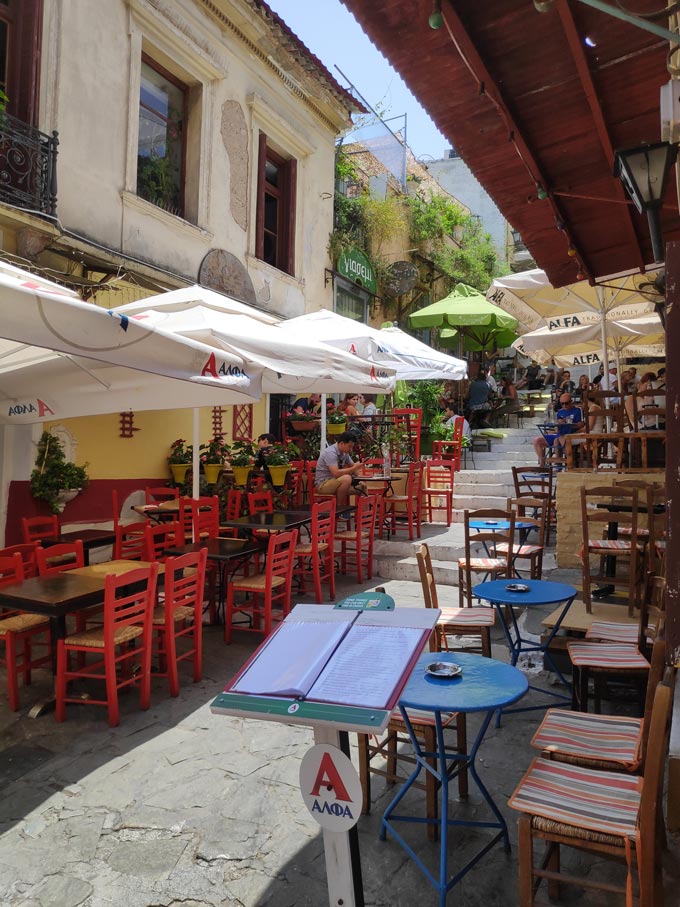 Should you decide to visit Athens, it would be real nice if you dropped me a line. I could definitely help you setup your itinerary and give you some great tips! Of course, it would be great if you combined a visit to Athens with some Greek island hopping starting with Andros and Paros.
I hope you always travel lots and live big, xo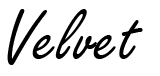 Last update: 09/12/21