It was in late May 1993, when I first explored the island of Mykonos; an island somewhere between Tinos, Syros, Paros and Naxos in the Aegean Sea. Since then, I have been there a few times… And plainly, a lot has been said and written about this worldly Cycladic island. Even back then, it had a notorious party buzz. Yet, I think it's funny how an interpretation of something can be somewhat off the mark.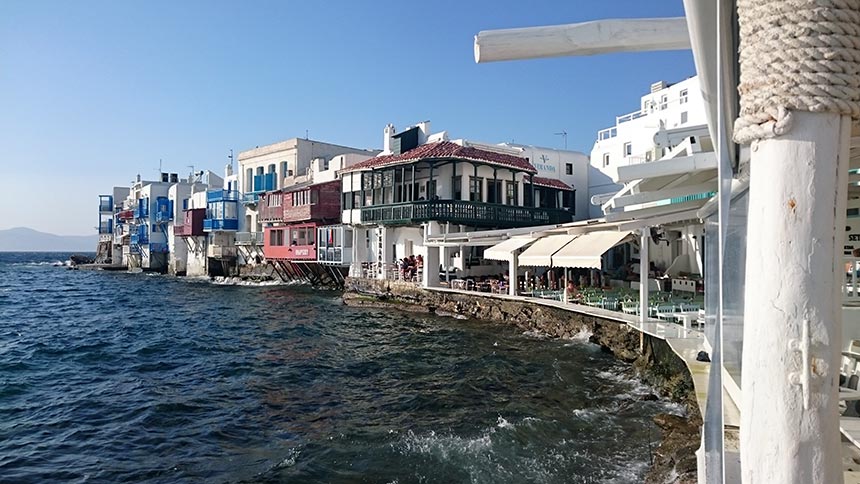 So many people, including myself, think of Mykonos as the party island. Yet, Mykonos is more than meets the eye. Sure enough, the island is flooded from domestic and foreign touristy crowds, making their way to the next best party scene during the high summer season.
Still, Mykonos possesses an alluring fascination for many different reasons. There is a duality to the island juxtaposing her true beauty. It only takes a closer look with a keen eye for detail, (some) appreciation for culture and respect of nature. That's because there is a whole other side of the island that remains beautiful as ever – almost untouched.
Needless to say, the beguiling, dreamy blue crystal clear waters, heavenly sandy beaches and white-washed minimalist style houses on rugged rocky formations had me mesmerized, since I first laid eyes on them. It was just as any earthly paradise ought to be; and I'm glad to say that it still is (despite the many newly-built clusters of housing).
Nevertheless, being the restless person I am, I thought it's always worth seeing other perspectives too. Thus, I took a closer look at Mykonos through the eyes of an amateur photographer, Chrisanthy Alafassou, whom I follow on Instagram. She spends a great deal of time in Mykonos, including those lonely winter months. And this is her Mykonos – unplugged!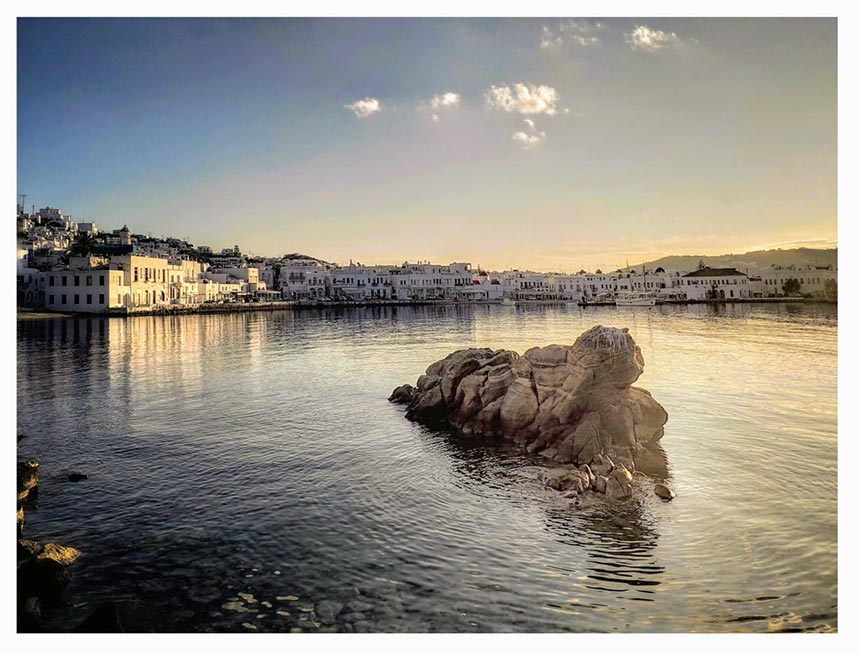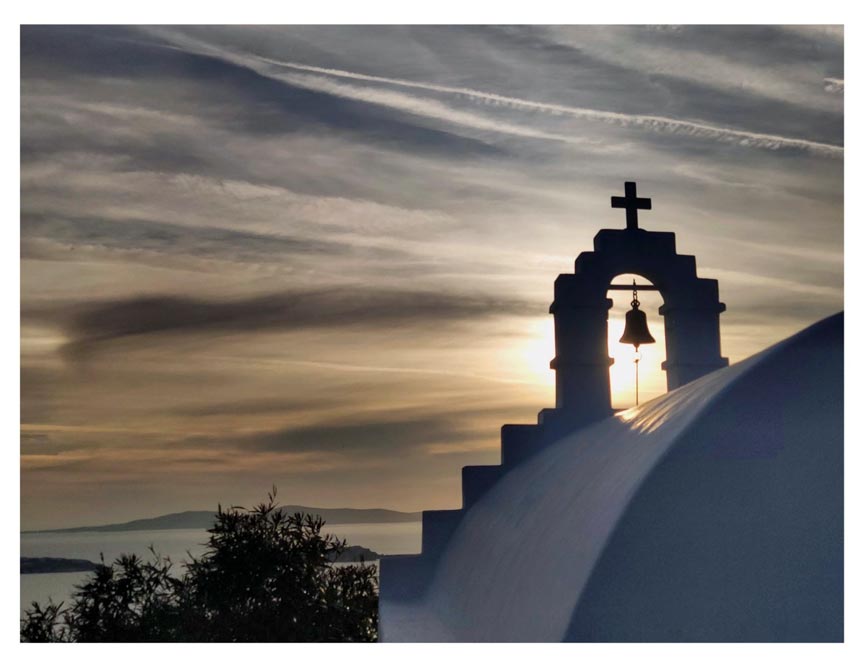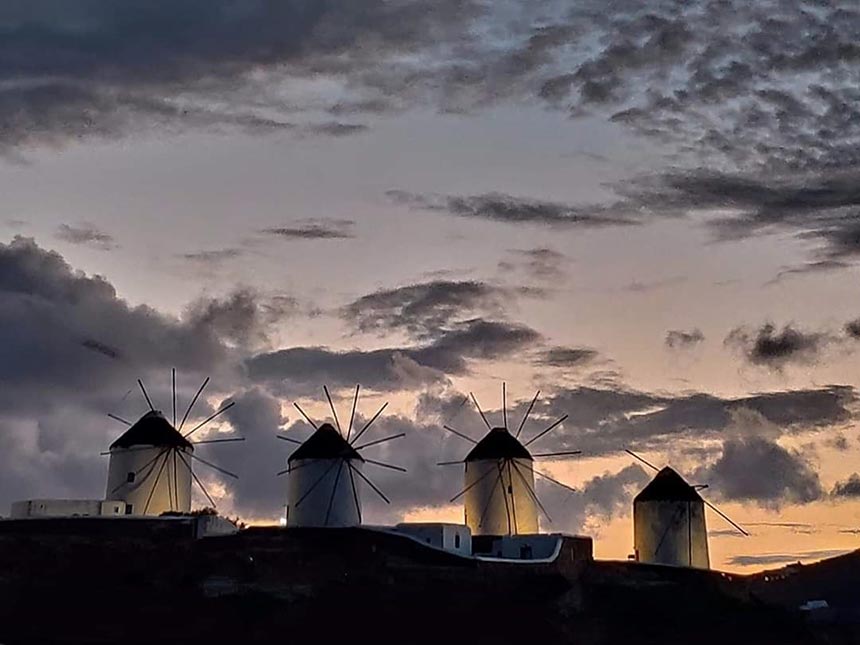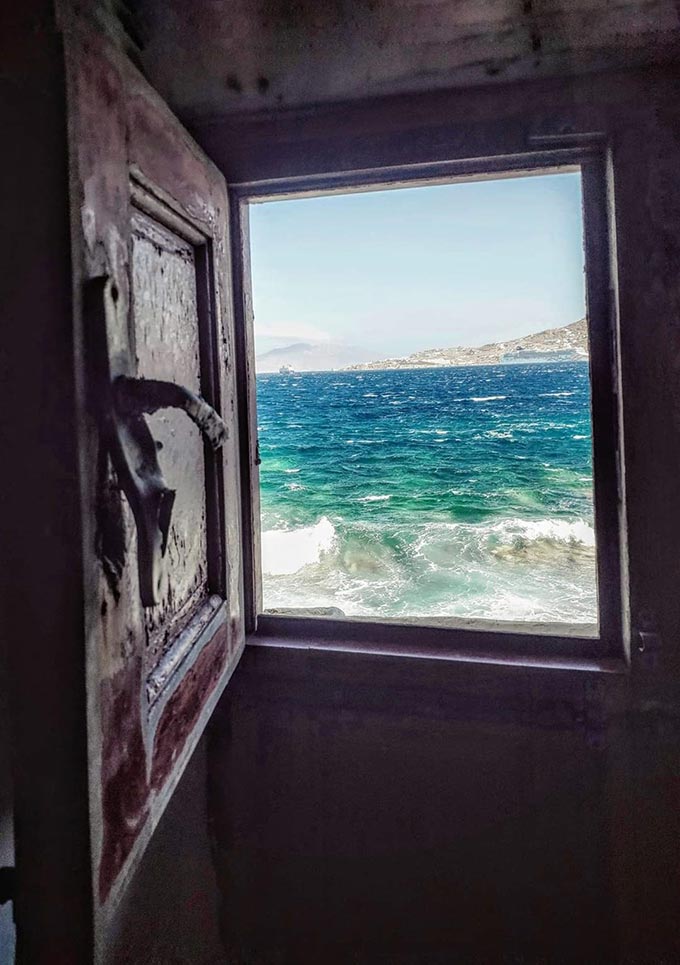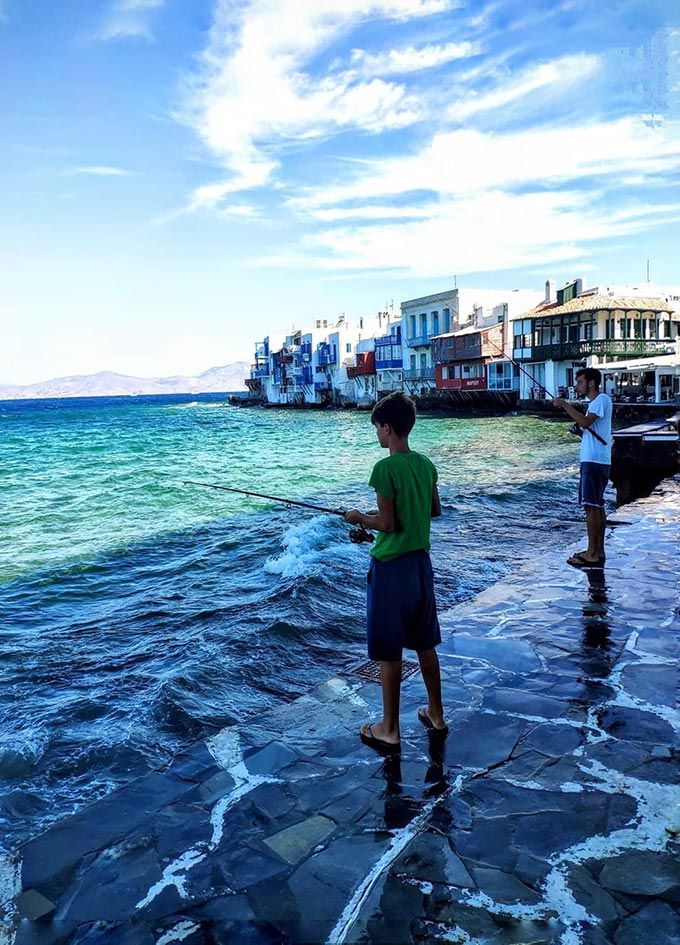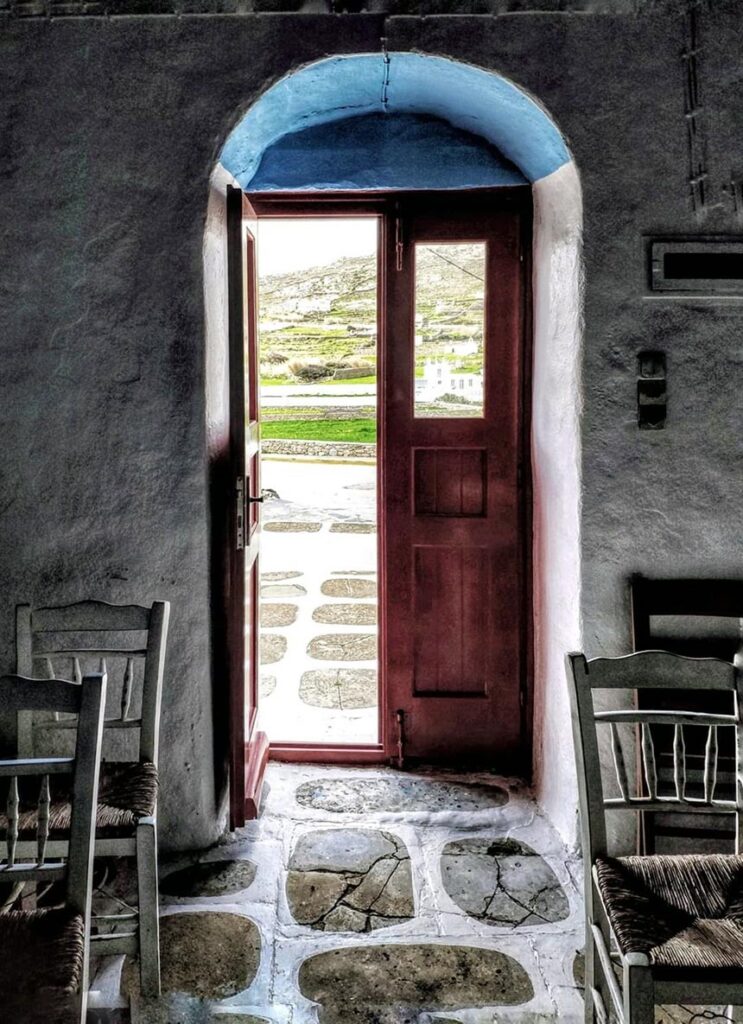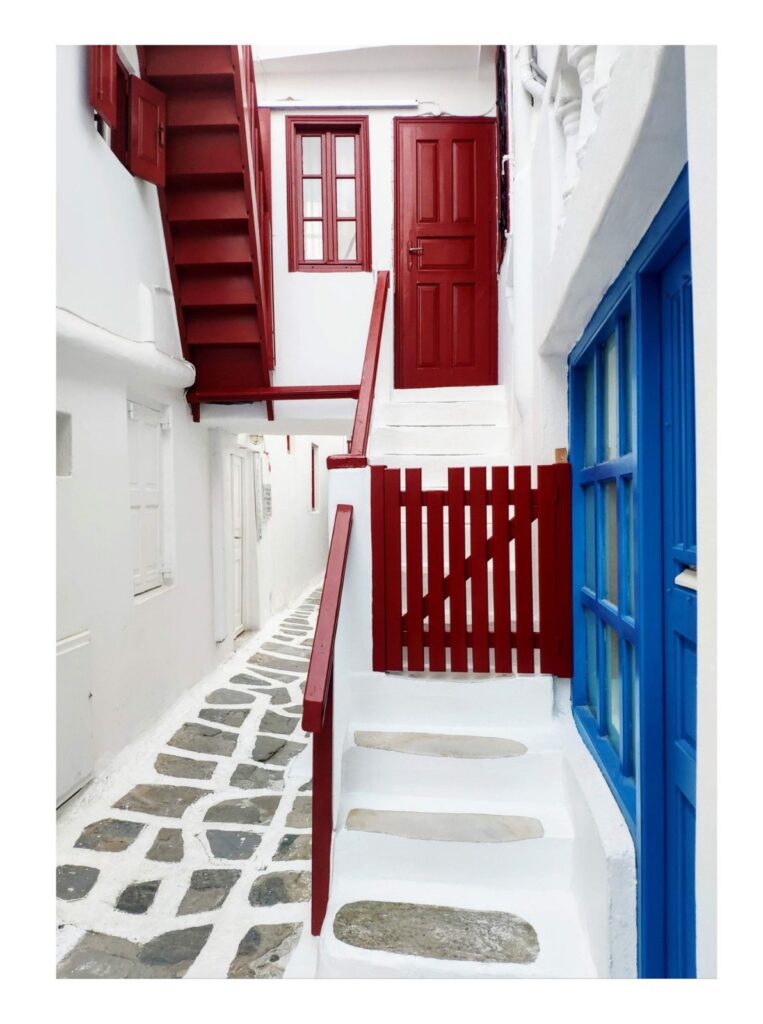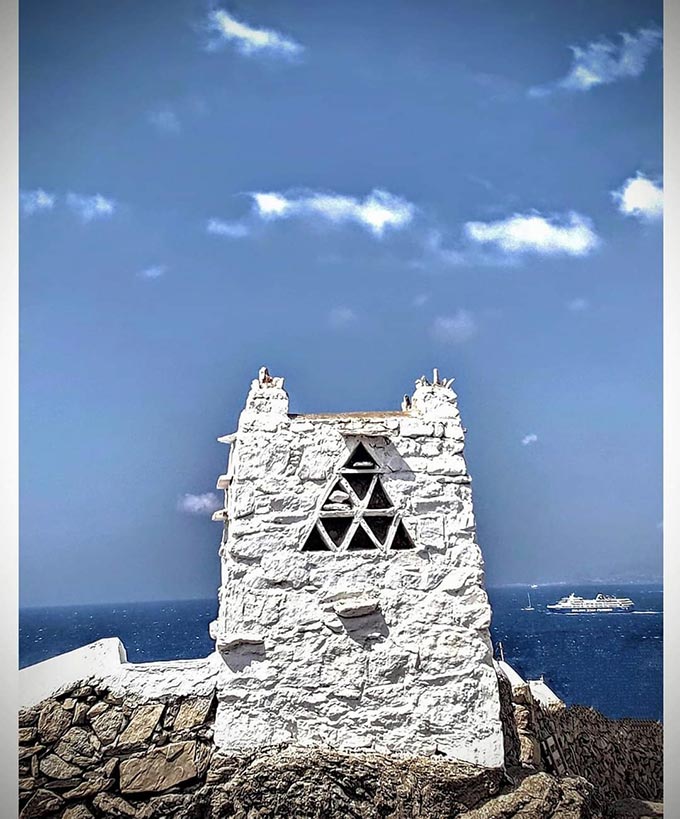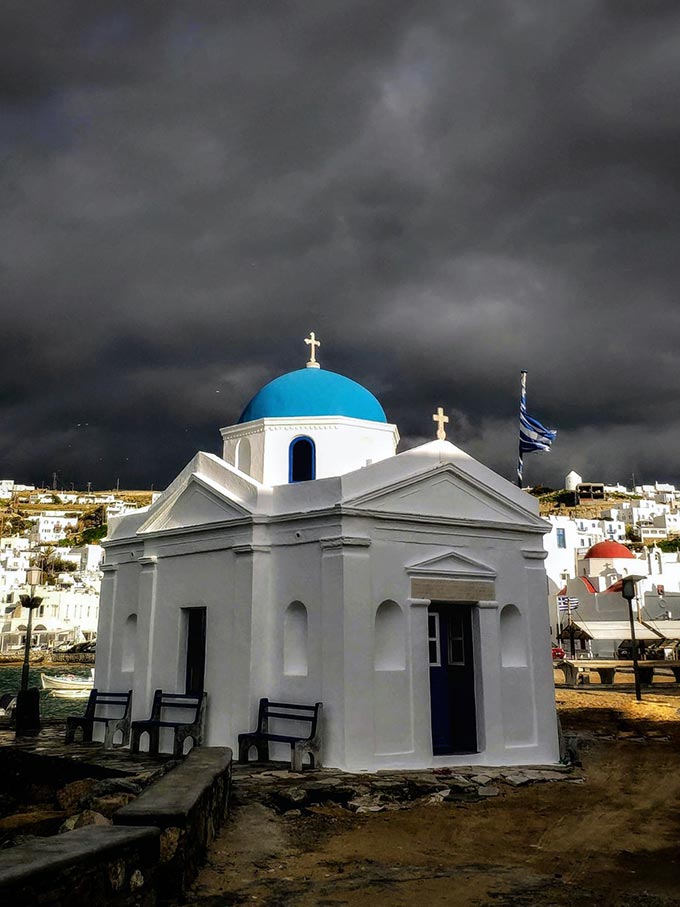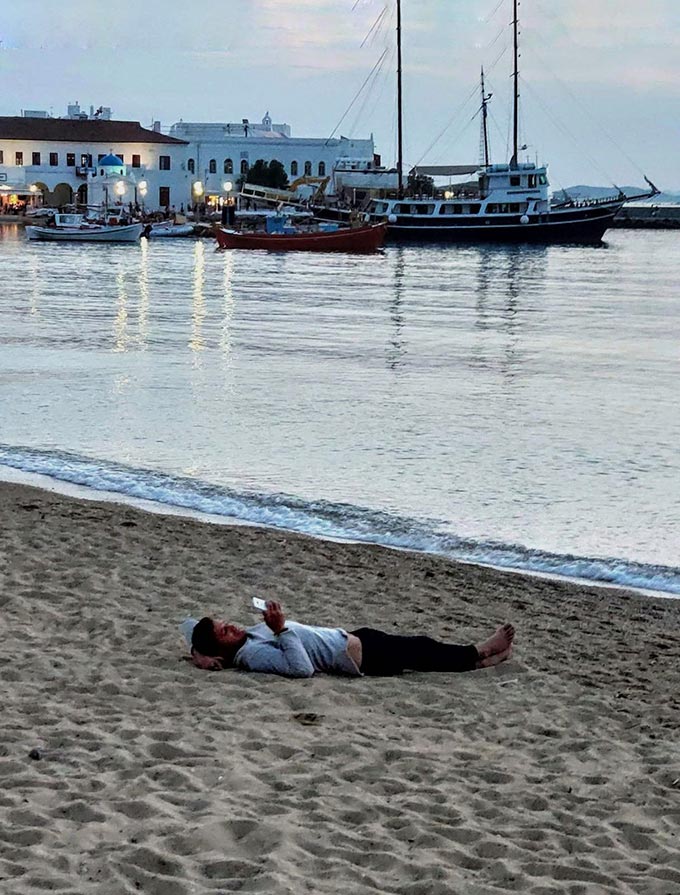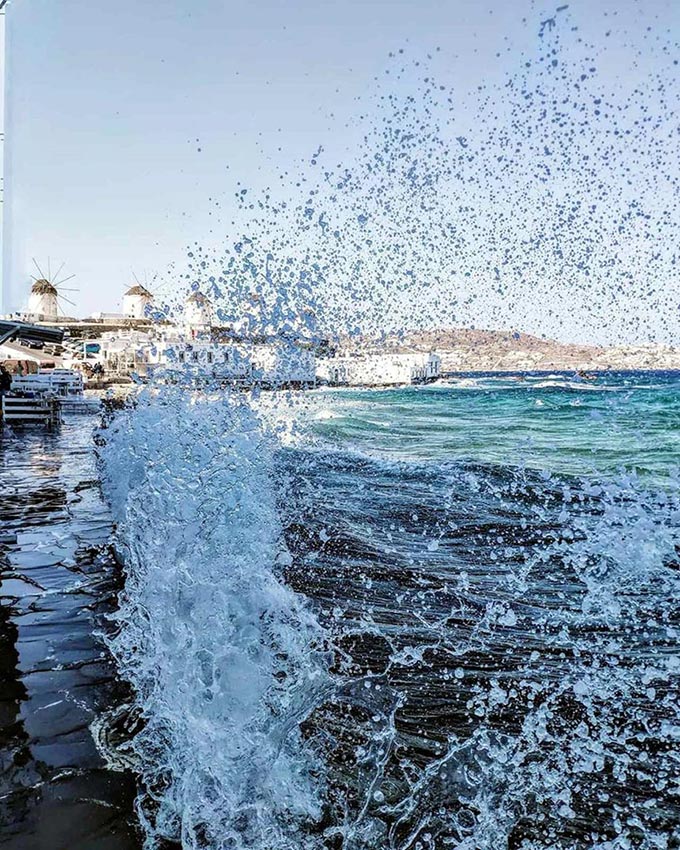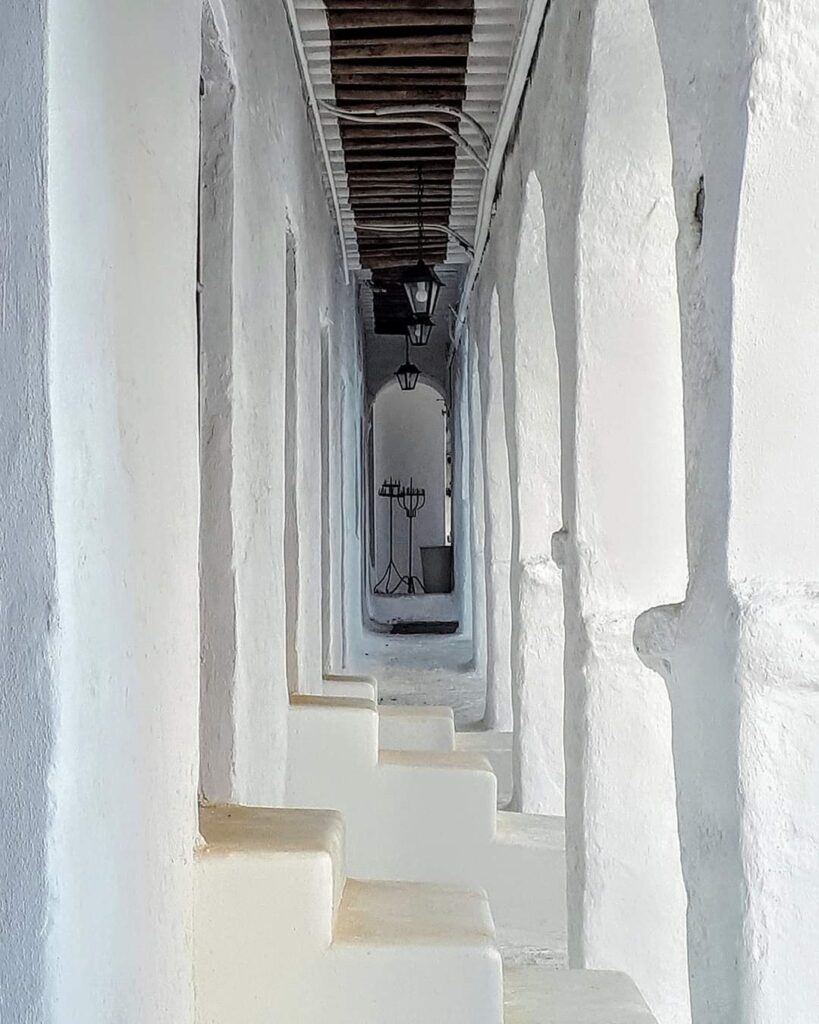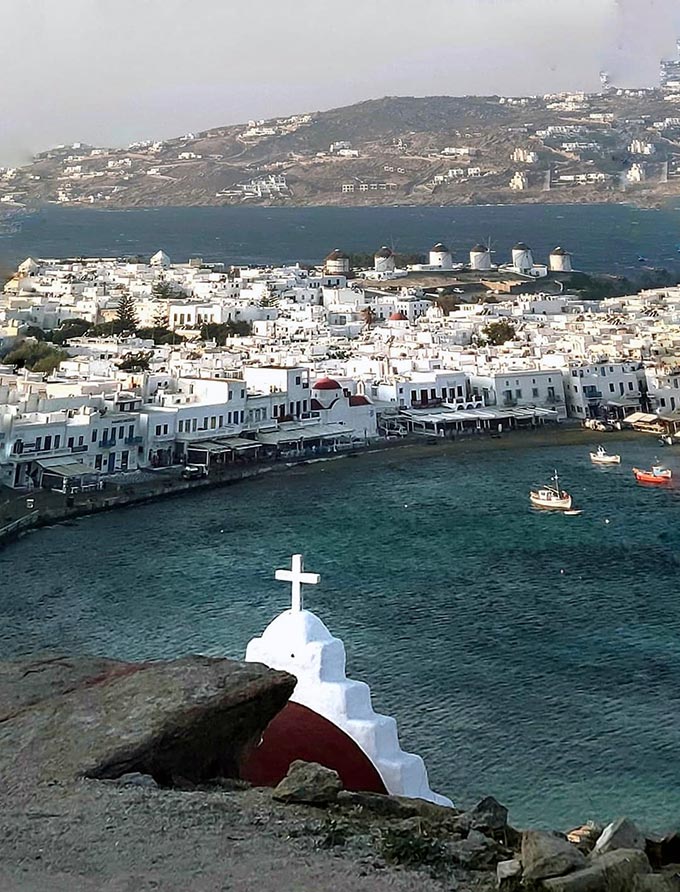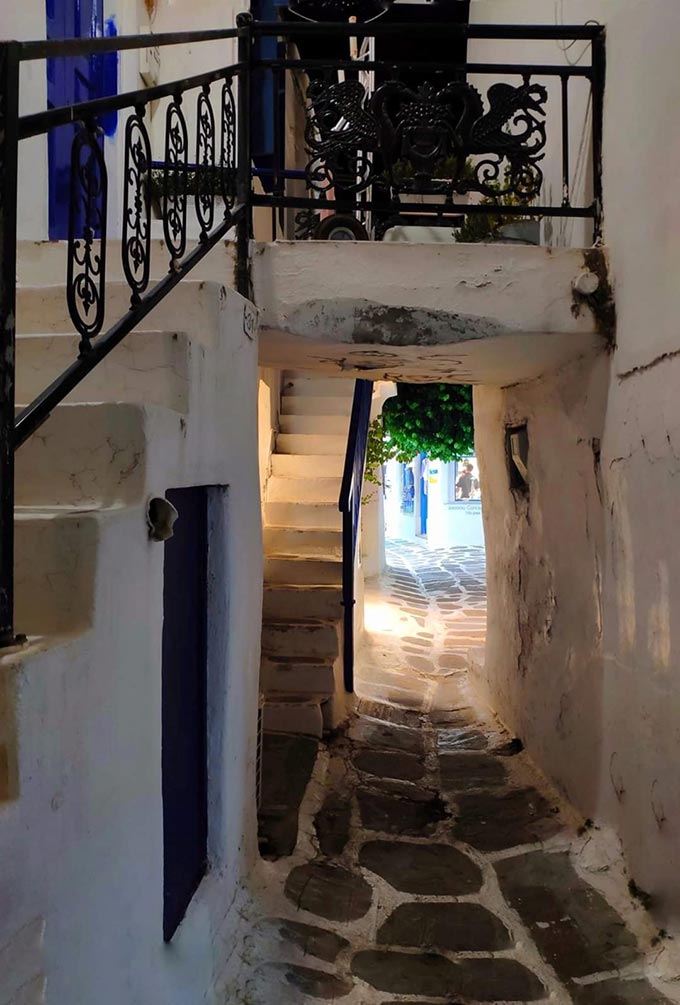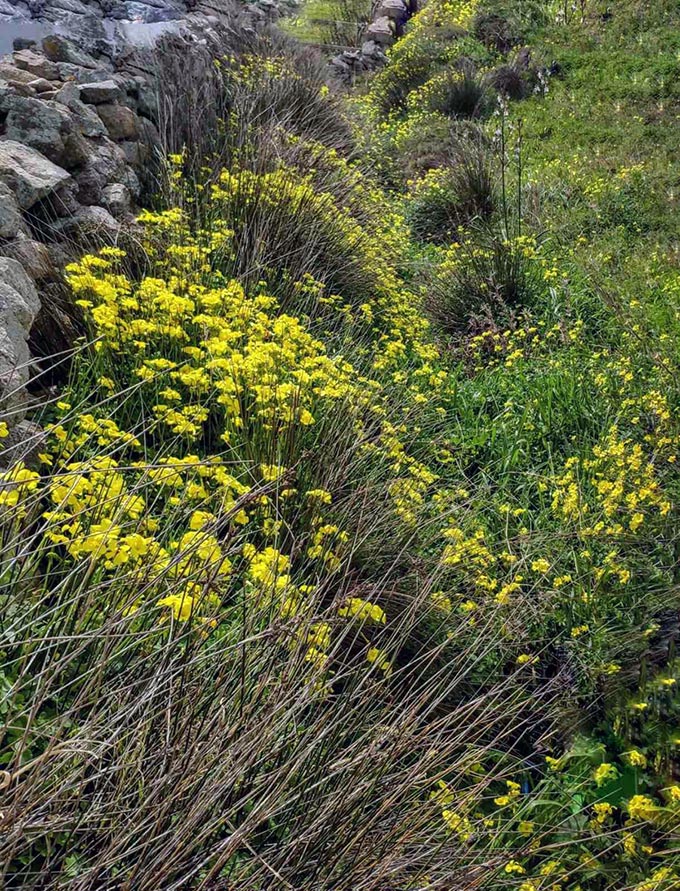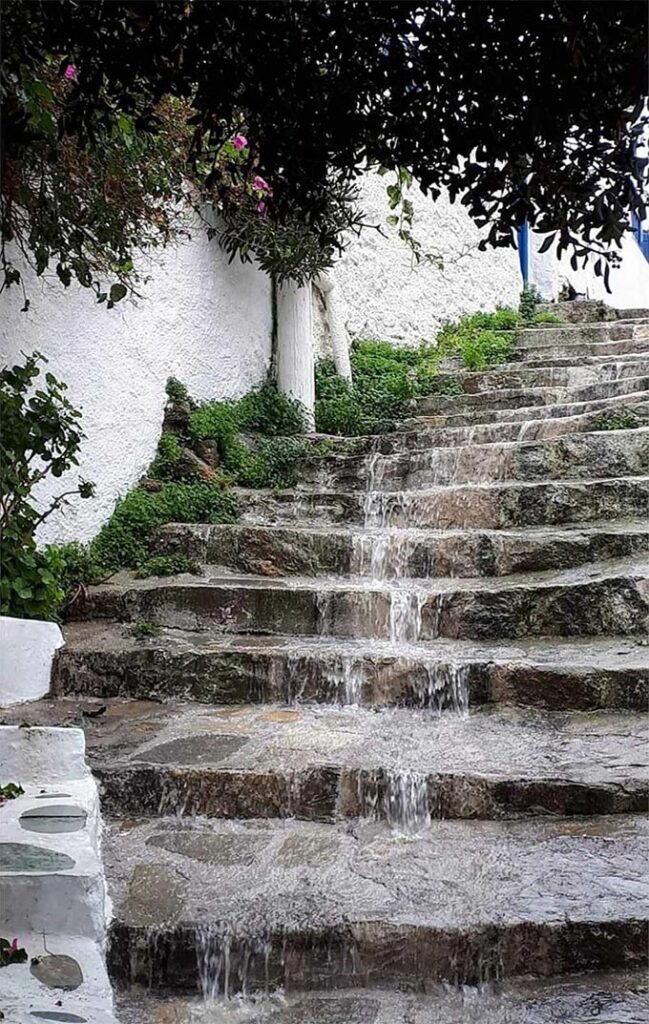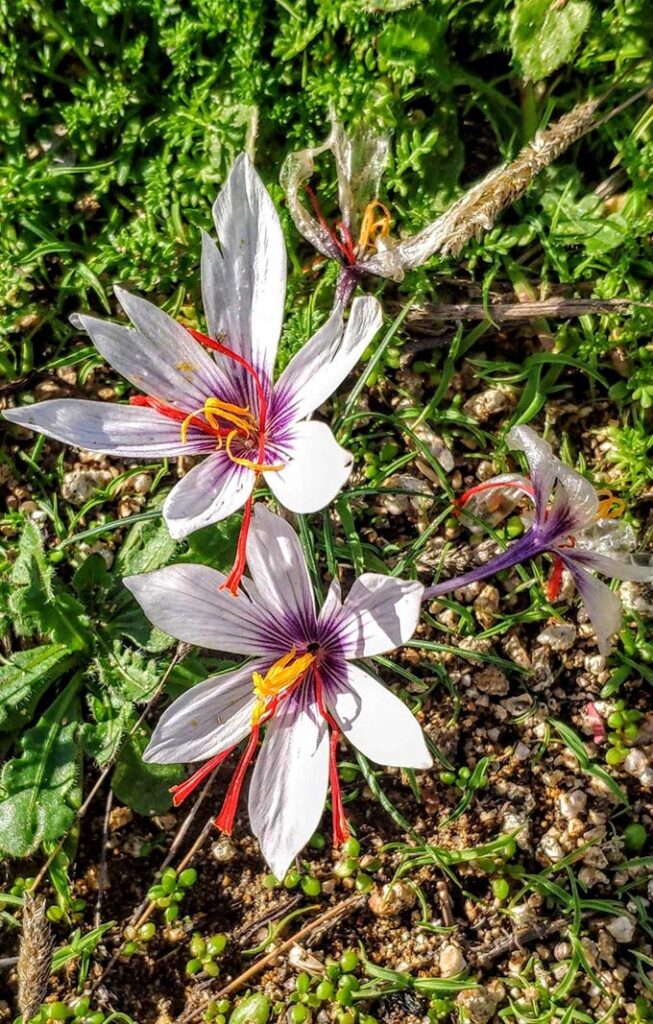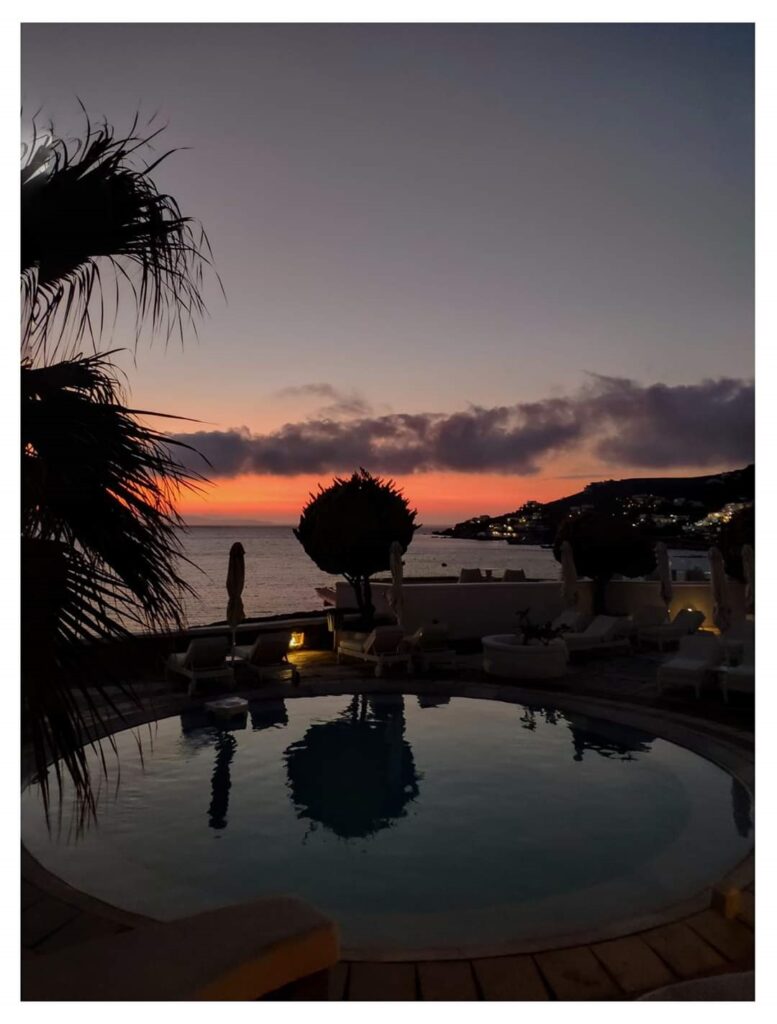 Thereupon, she has taken hundreds of photos, capturing moments in time of the everchanging landscapes and skies, the local flora, the chapels and everyday activities. The outcome? She has managed to create a beautiful album of a dreamy Mykonos, that can enchant even the most skeptical of you. Her images are not the typical ones of Mykonos. They are pictures of an unseen side of this wondrous island.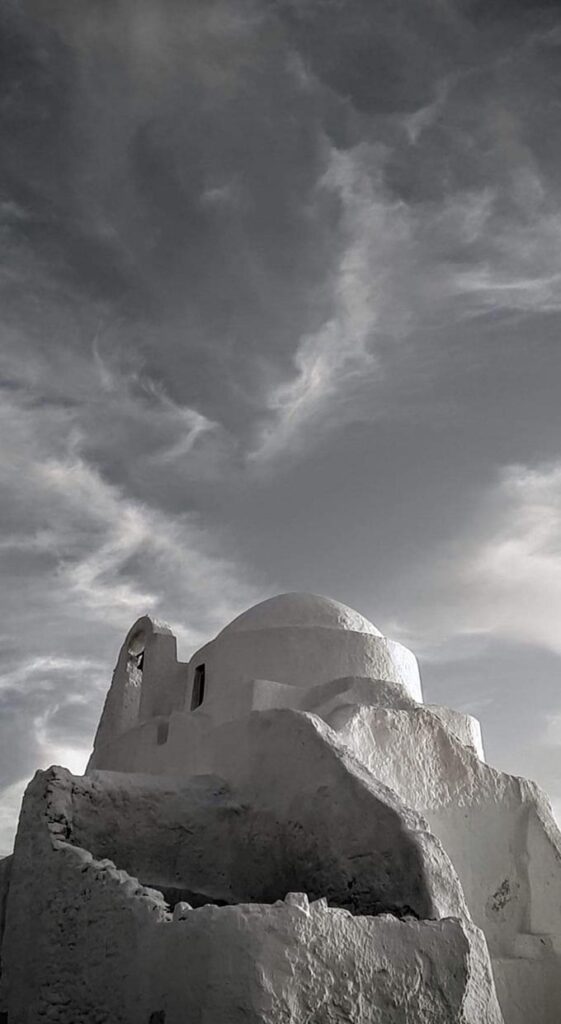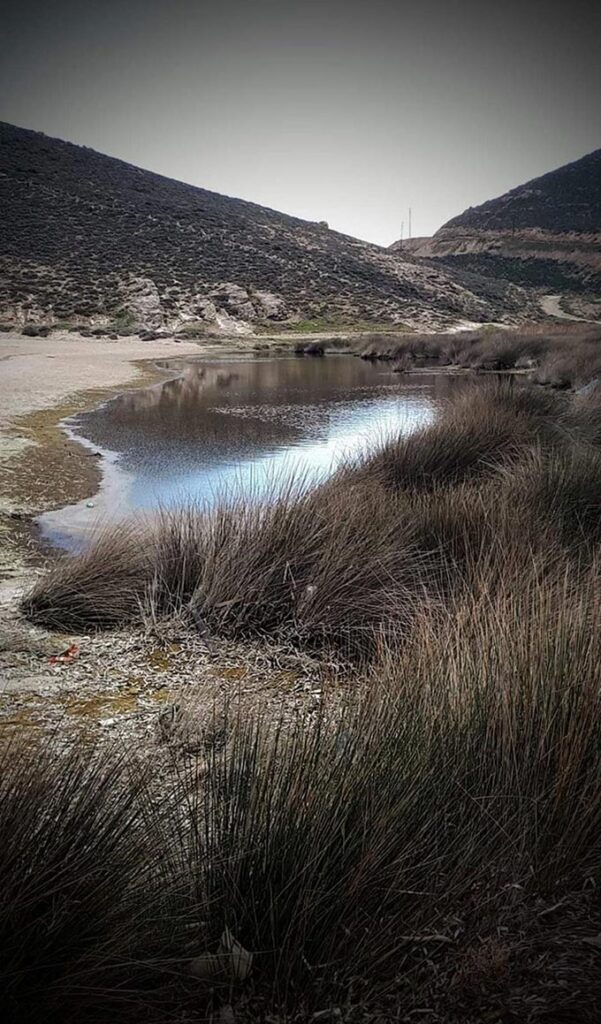 In her own words: "Mykonos for me posed an old challenge; to live in a traditional Cycladic island, filled with authentic traditional structures, unique temples and a sea around them that converses with the winds of the mystic charms of this land. The combination of the local character with her cosmopolitan style and the interchange of these variations/options is surely one of her strongest assets. So, I came to love Mykonos and I feel like she loves me back; otherwise, she wouldn't reveal to me her secrets at any one time!"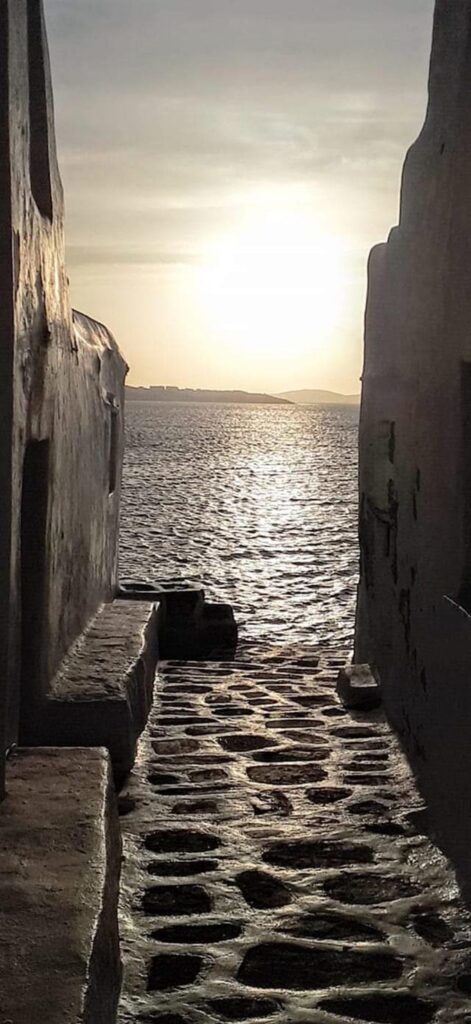 Personally, I fell in love with her perspective, her clarity. It is sensitive, respectful and dare I say monastic, with a poetic appeal. It is all about a true, unconditional love affair with the island that has me Mykonos dreamin'.
Wouldn't you agree?