From afar, it looks like a rocky "iceberg" with some rugged cliffs. It is however, one of the most impressive places in Greece. Righteously so, Monemvasia, the Greek Medieval castle town, attracts a plethora of tourists all year long.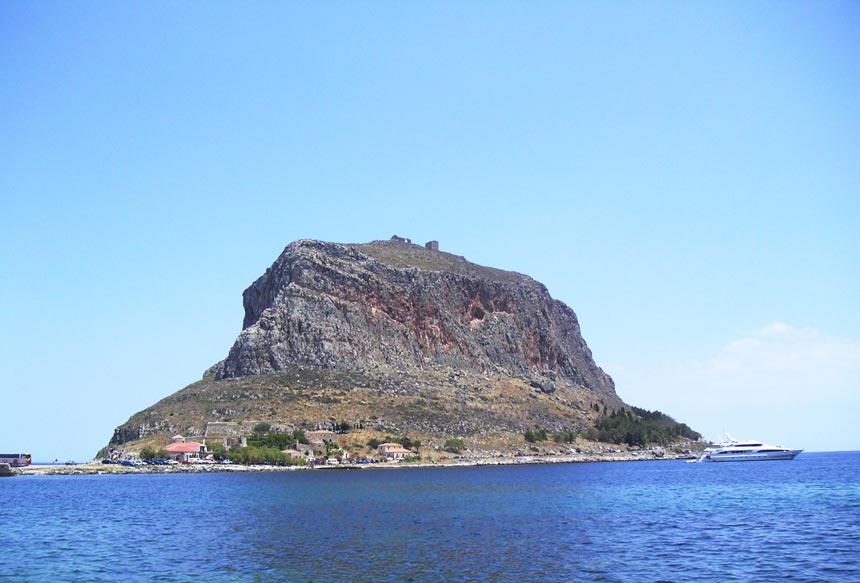 Monemvasia, is located on the southeastern side of Peloponnese, close to Sparta and about 155km from Athens. Surrounded by the blue waters of the Aegean Sea, there is only but one access to it and that's via a causeway. Once you park your car in the nearby parking lot you can begin exploring this village that lies beyond the iron gate door.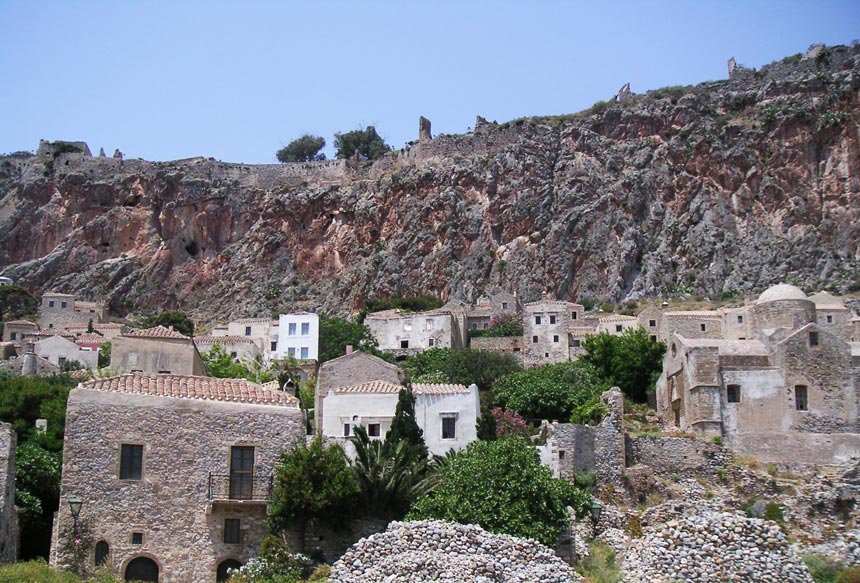 Its stone cobbled alleys, Byzantine churches, and fortress lie silent witnesses to past times. The nobility lived in the mansions found in the Upper Town. But along the main street of the Lower Town, you will find charming restaurants, tavernas, coffee shops and hotels with a distinct local traditional flair.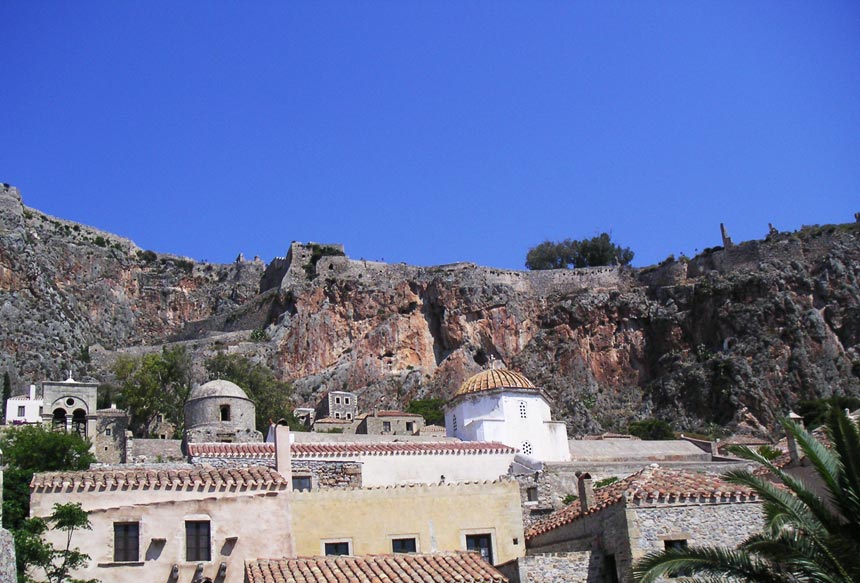 Almost any time of year is a good time to visit Monemvasia castle. And if you do plan to visit this gorgeous place, then it's well worth staying over at any one of the hotels found within the castle town. I don't recommend any other accommodation found in the whereabouts, so make sure you double-check this.
After all, it is not like you get the opportunity to stay in a castle town every day. Sadly, I can't recall the name of the hotel we stayed at, but I remember sitting at the balcony and listening to the sound of the breaking waves on the rocky waterfront edge. The views to the Upper Town and the Aegean Sea are still etched in my mind.
Of course, while there, savoring local delicacies and wine sampling Malvasia (a regional sweet wine) are a must. And I'm sure you will gladly indulge to it after all that walking about…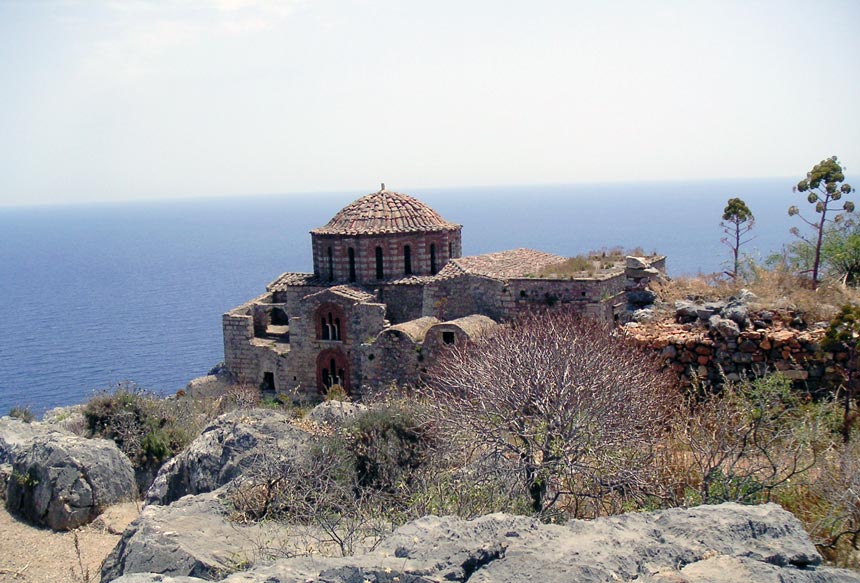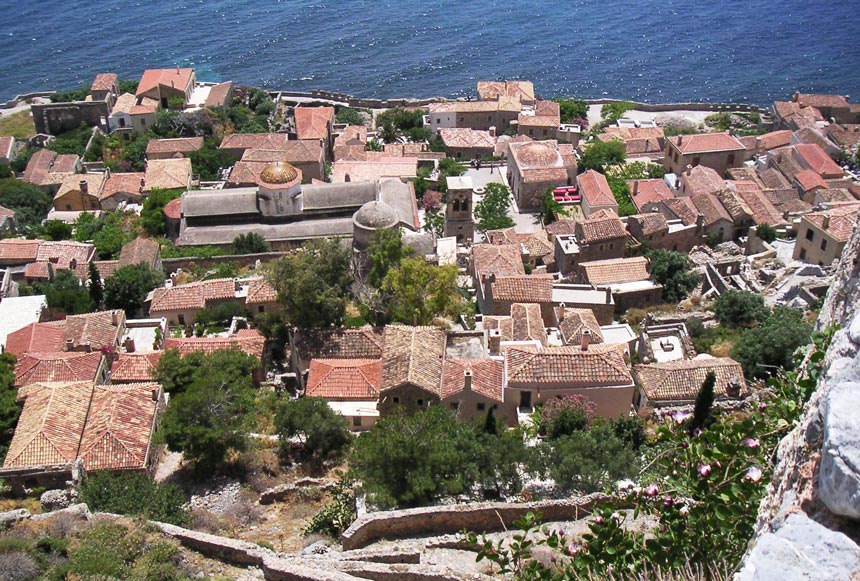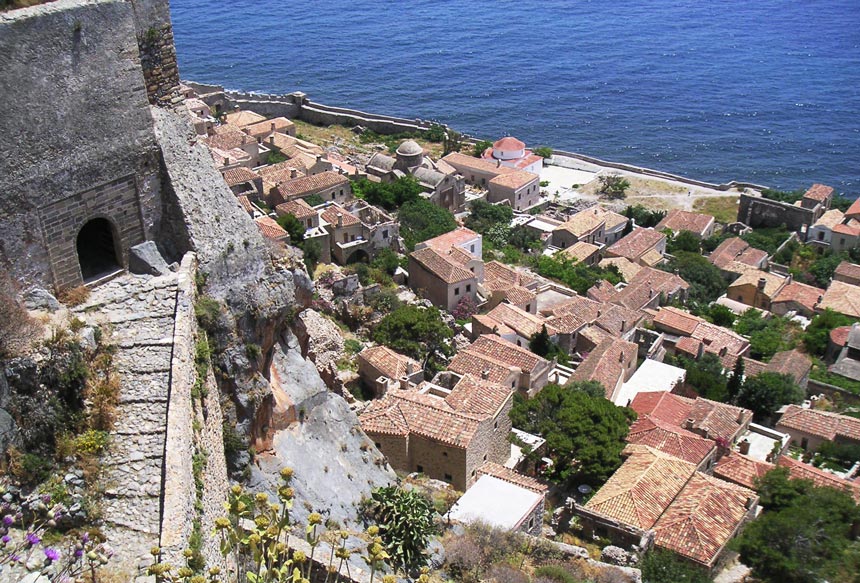 It is truly an idyllic getaway destination, that many Greeks hold dear to their hearts. Fortunately, despite the numerous visitors, the village doesn't feel overcrowded. People seem to scatter across the labyrinth, until they find their way to the top of the fortress' ruins. From there, you can take in the big blue Aegean Sea. As for the nooks and crannies, they are the perfect backdrop for taking some major Instagram-worthy pictures.
So keep traveling, xo