One of the greatest joys in life is traveling and that's why many of us have bucket lists with all the places we want to visit. My bucket list includes far away lands and plenty of must see iconic buildings from around the globe. They are the kind whose ground breaking design has set new standards. Hence, I always check for any candidates that fall under the "iconic architecture buildings" category when I make my travel plans.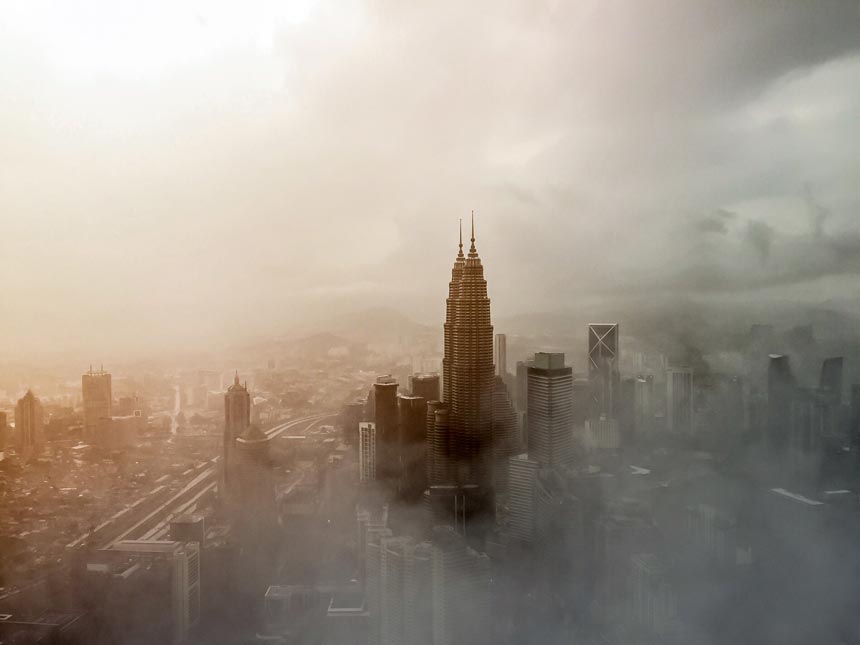 The first 10 Iconic Architectural Landmarks
I have been inside some of these must see iconic architecture buildings. Others, I have seen from the outside, but I have only read about for many more. However, each and every one is special in their own right.
Care to see the first ten I have picked and why, to share with you? (Mind you, the order is of no importance).
Basilica of the Sacred Heart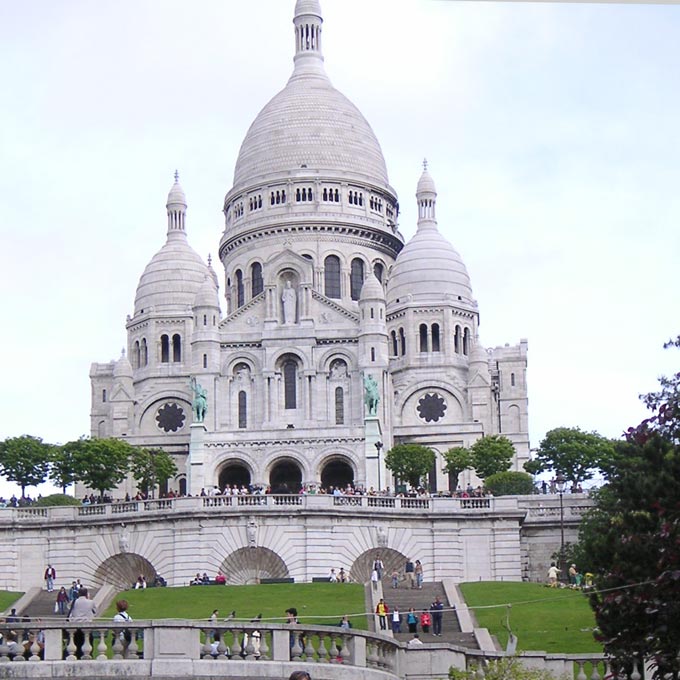 The Basilique du Sacre Coeur on top of the Montmartre summit in Paris, is definitely one of many favorite landmark buildings. With its imposing Byzantine Revival architecture made of white travertine stone, can probably been seen from most parts of the city.
30 St Mary Axe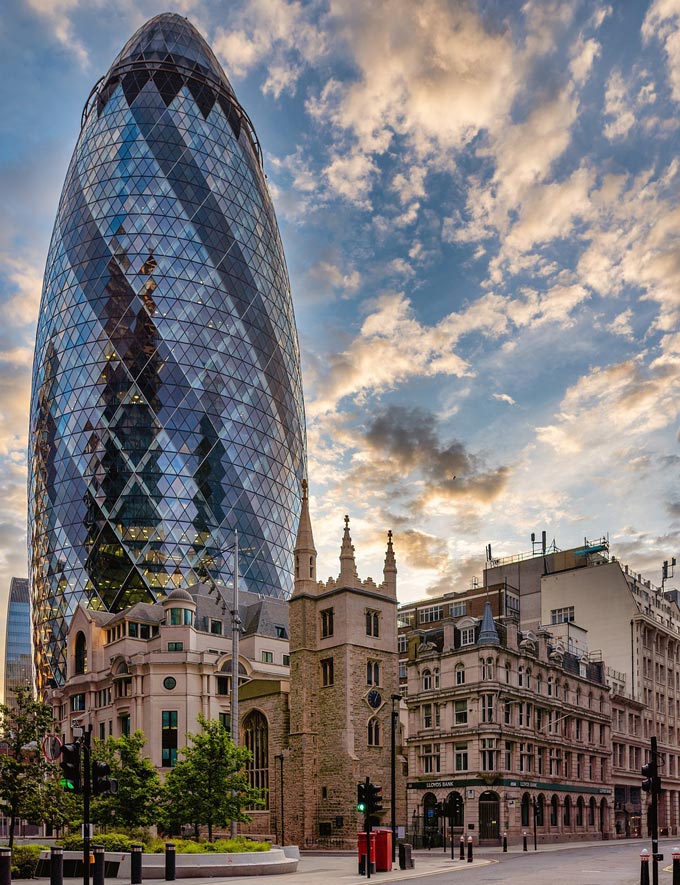 This landmark, also known as the "Gherkin" or the "Axe" is an eye-catching addition to London's skyline, completed in 2003. It is a 40-story commercial tower designed by architects Foster and Partners. It was designed with sustainability in mind, making an excellent example of High Tech architecture.
Cubic Houses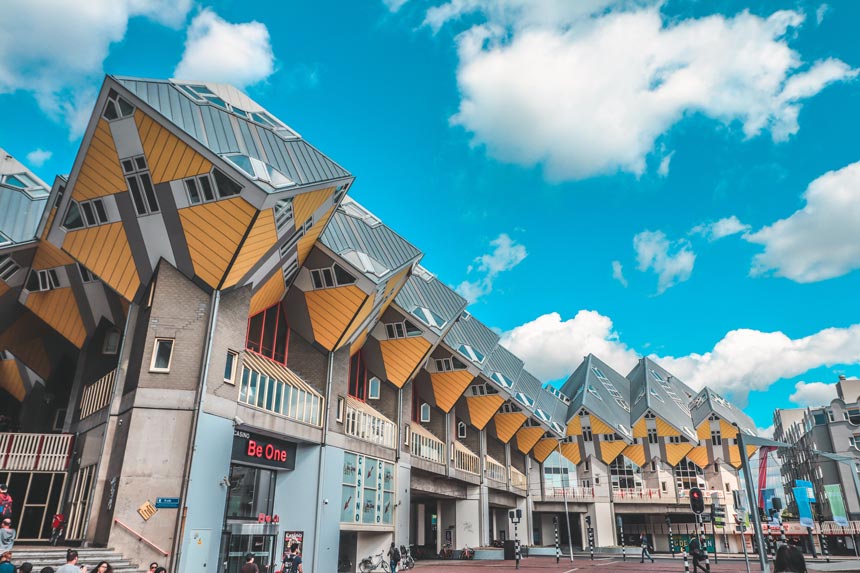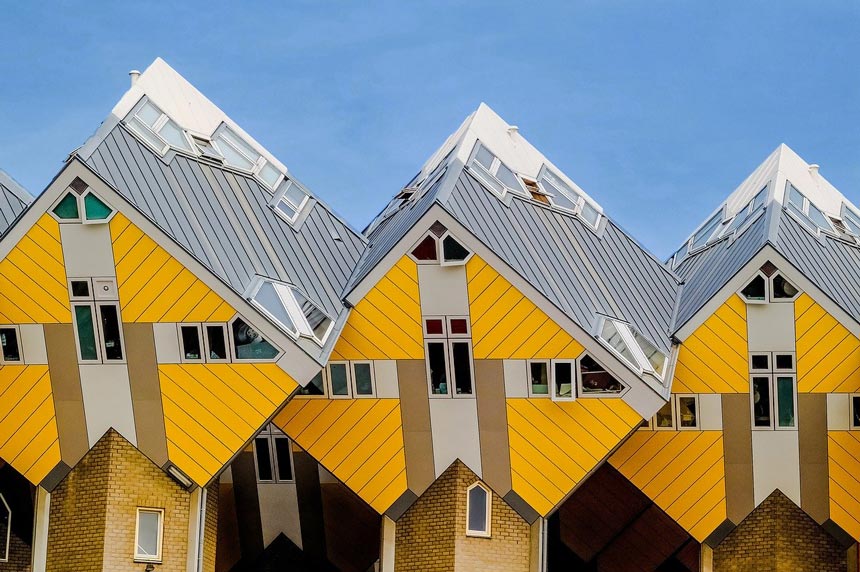 An "abstract forest" of 38 houses tilted at 45 degrees angle, designed by Piet Blom, create an illusion that the interiors also slope. They were built in Rotterdam, Netherlands in 1984. They have concrete floors, a basic wooden frame and yellow zinc panels on their exterior facades, giving them an eccentric, yet playful character that is distinct to all Postmodern architecture.
La Grande Arche de la Defense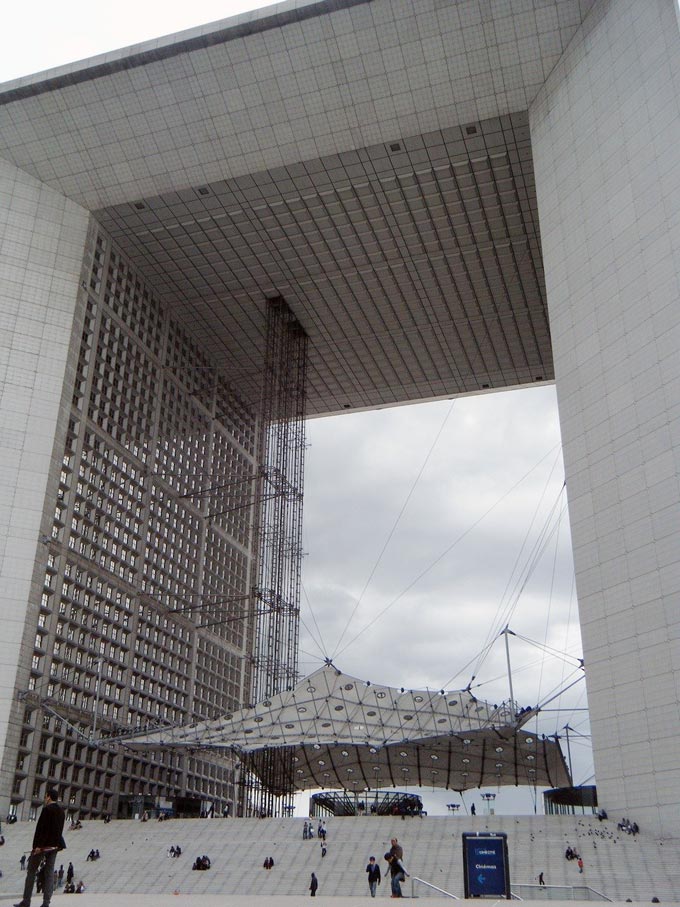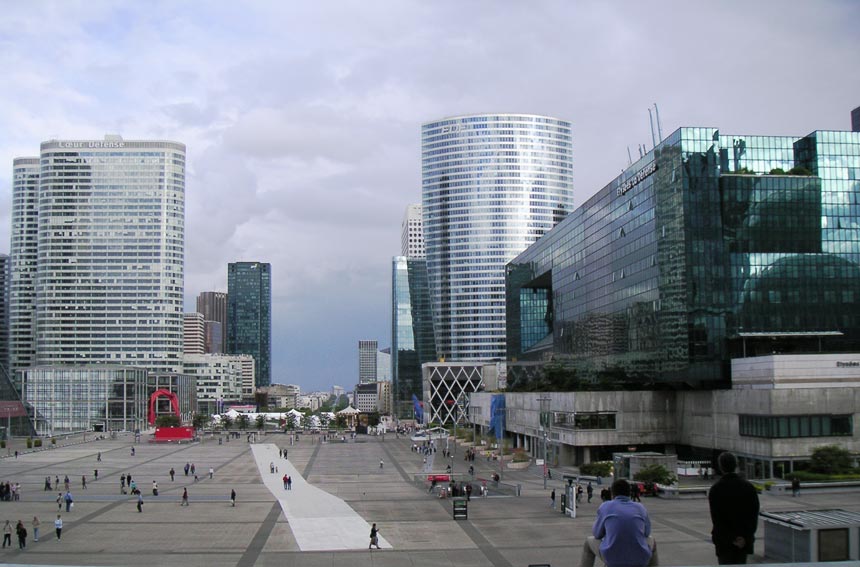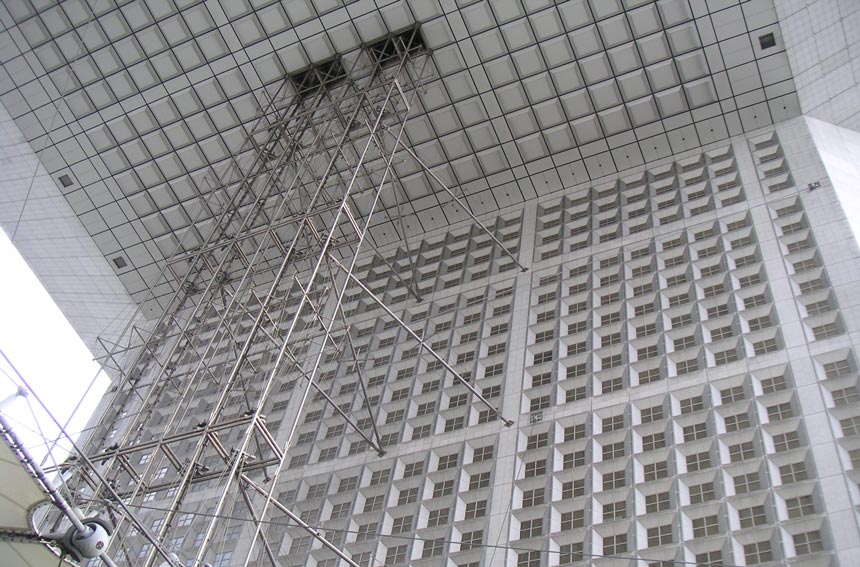 La Grande Arche at the business district of Paris with a 110m high cube pre-stressed concrete building with glass and white Carrara marble, sitting on a square. The views over Paris from its roof are quite exquisite, offering another perspective. This modernist structure, inaugurated in July 1989 completes the Axe Historique of monuments faring across Paris from the Louvre.
Dancing House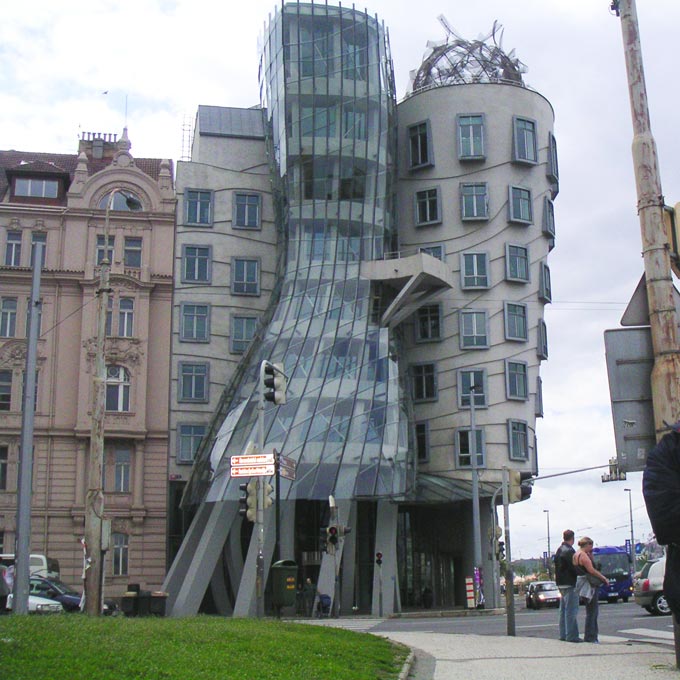 In front of the Vltava river in Prague, lies the Dancing Building, built in 1996. Its two concrete and glass towers were designed by Frank Gehry and Vlado Milunic. The glass tower is also known as Ginger, while the upright concrete one goes by the name of Fred. Hence, some people refer to it as "Fred and Ginger." It is yet another eye-catching example of Postmodernist architecture.
Pantheon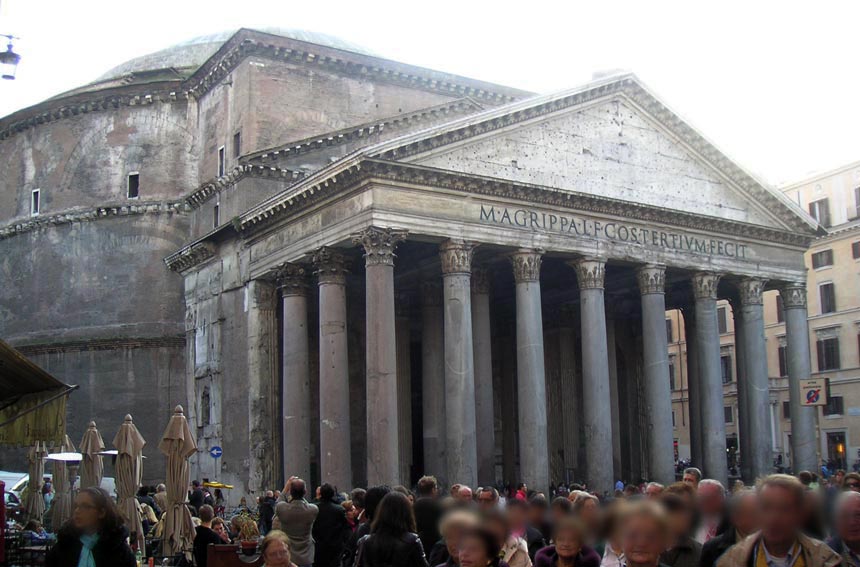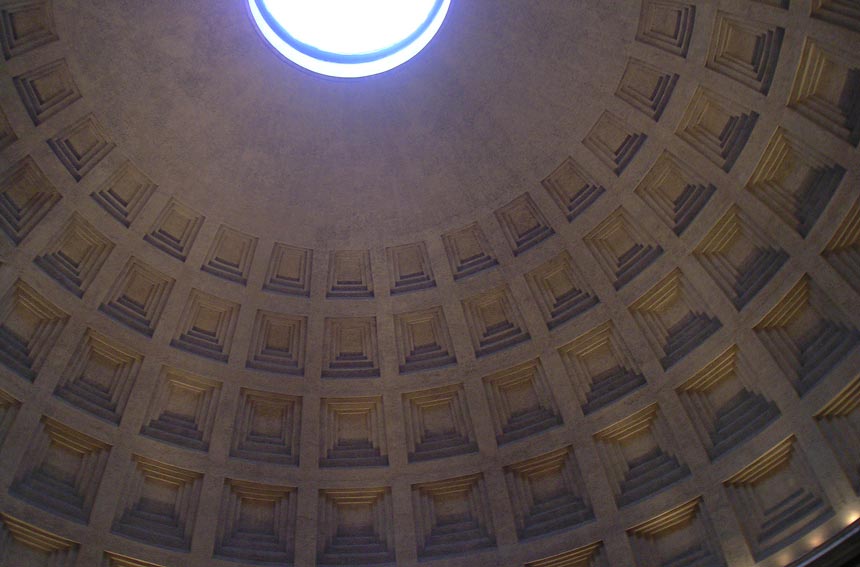 A Classical Roman landmark is the Pantheon in Rome, built in 126. It is probably the best-preserved building of its kind with a surviving intact concrete dome that features the oculus, or the "great eye." The oculus, found in the domed ceiling, is the building's sole light source. It is decorated with tons of colorful marble. All the while the sloping floor drains away the entering rainwater.
Disney Concert Hall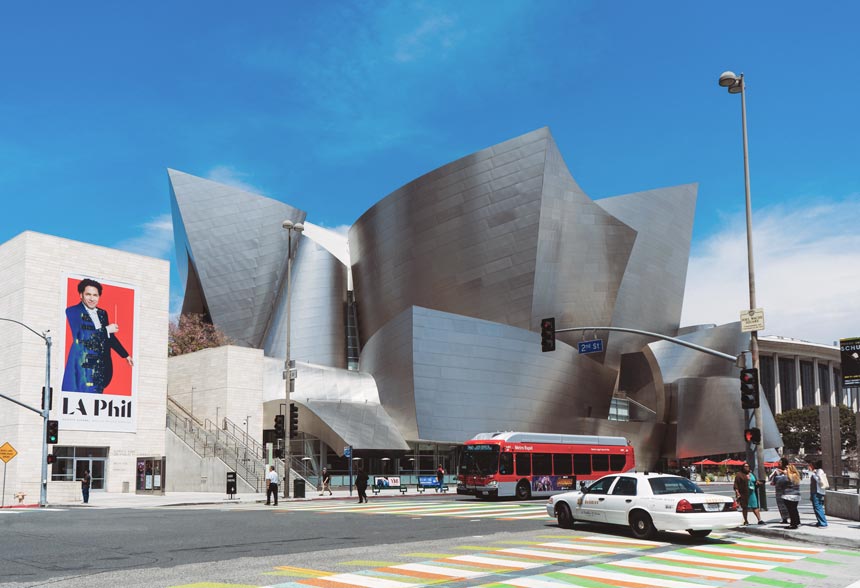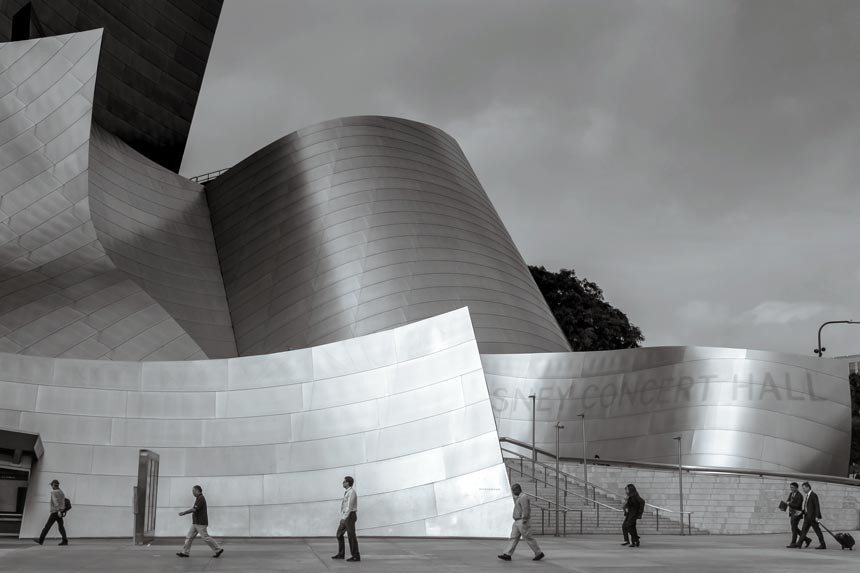 Stainless steel volumes create a rippling effect, disguising an auditorium in downtown L.A. that defies the norm. This magnificent example of Deconstructivism architecture, designed by Frank Gehry, opened its doors in 2003. Although, I haven't visited it (yet), I find it intriguing the way it stands out in a neighborhood with adjacent "box" like structures.
Parthenon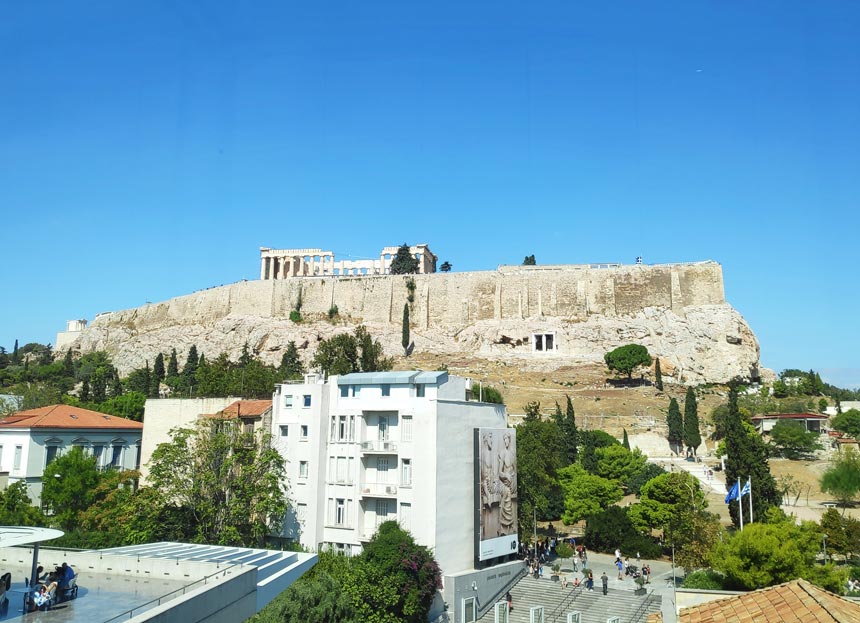 Iktinos, Kallikrates and Pheidias are the three architects credited for the Parthenon – a temple, originally dedicated to goddess Athena (432 B.C). Sadly, the 12m high statue of the goddess has long since been destroyed. Apart from the views over the city of Athens and to the sea, the architectural importance of this monument, lies in the "optical" adjustments in its dimensions. One such adjustment creates the illusion that the columns are parallel to each other.
Milan Cathedral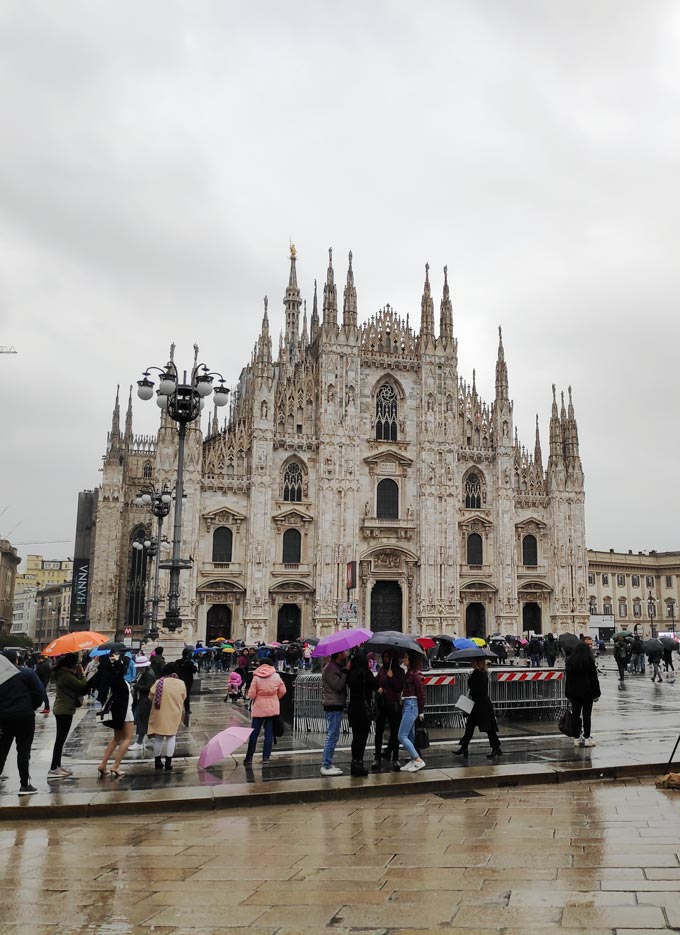 A Gothic Lombard cathedral like this one, known as the Duomo, makes you wonder in bewilderment how a massive church like can look so delicate at the same time. It is bursting with spires, marble statues and gargoyles. It is an impressive architectural masterpiece first commissioned in 1386. However, it took some five hundred years to complete. As a sidenote, all of Milan's main streets radiate from this square (piazza).
Notre Dame du Haut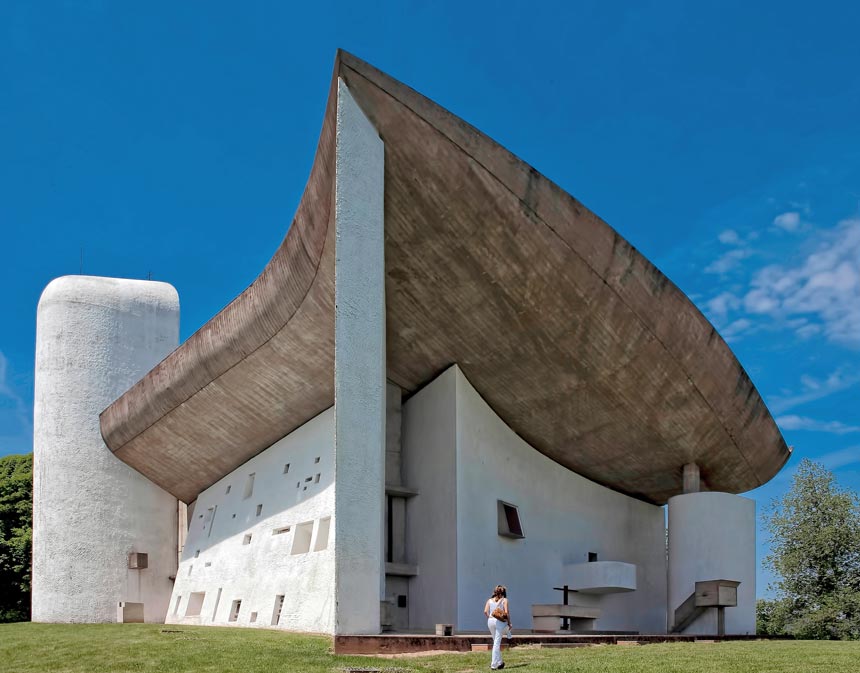 Lastly, have a look at this Modernist chapel of Notre Dame du Haut in Ronchamp, France. It was designed by Le Corbusier and completed in 1955. Aside the fact that it was added to Unesco's World Heritage list, it has gotten me curious because of its sculptural appearance. Moreover, they say that the indirect daylight that comes through the clerestory windows, creates a soft glow that enhances the sacred nature of this chapel.
The upshot? I think it pays off to visit as many as possible of these iconic architecture buildings for they bear a testament of an imagination that wasn't boxed in. Obviously, this is a small list with only 10 iconic buildings. But soon enough, another similar list will follow with more buildings that fit the bill.
Till later, xo