Have you ever heard the expression 'All roads lead to Rome?' I don't know about you, but I had no idea how that saying came about or what it really meant, till we visited Rome for a long weekend. That's when it dawned on me and everything made sense. Rome is not yet another city. She's the definition of a city with her long history, legacy, architecture marvels and true finesse that make her truly one of a kind, unforgettable city.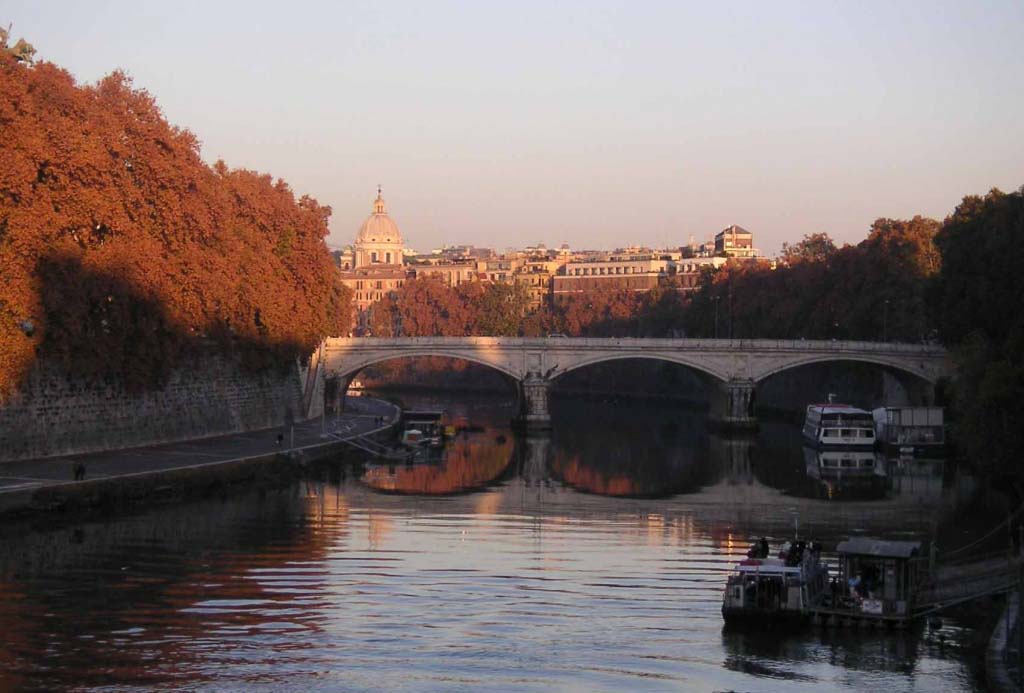 It is also probably one of the best cities if you're in wanderlust mood. From the moment we arrived at our hotel near the famous Spanish steps, it felt as if we were in another time-space dimension. We became time travelers and so this is a nostalgic flashback with the best things to do and see when in Rome.
I can't begin to tell you how exciting Rome is. Built among seven hills, her historic city center is a Unesco World Heritage site and it includes some major monuments of antiquity. But believe it or not, one of the first things that impressed me about Rome was her urban planning that's simply astounding. You can't really get lost even if you try! Can you imagine that?
Her colors along with her numerous Egyptian obelisks, relics of another civilization, "planted" in various piazzas and gorgeous fountains adorned with sculpting masterpieces are some of the most impressive eye catchers. Another thing that was totally captivating, was watching Italians be…you know…stylish Italians!
It felt great to "copy" their lifestyle even for just a weekend, and wander through the streets of Rome, sit at a piazza and gaze at passersby, and drink espresso shots from tiny coffee bars. I got to hand it to them, they know how to appreciate good living and they do it in style, too. I guess that's why they call it la dolce vita! So on with my list of must do and see.
1. Feel Rome's Vibes
Feel Rome's vibes at Piazza di Spagna, one of the most notable landmarks. The famous 135 Spanish steps, just behind the Fontana della Barcaccia (the "fountain of the ugly boat") at the base and the church of Trinità dei Monti at the top of the slope, have made the setting for lots of movies including the 1953 Roman Holiday with Audrey Hepburn and Gregory Peck and The Talented Mr. Ripley with Matt Damon.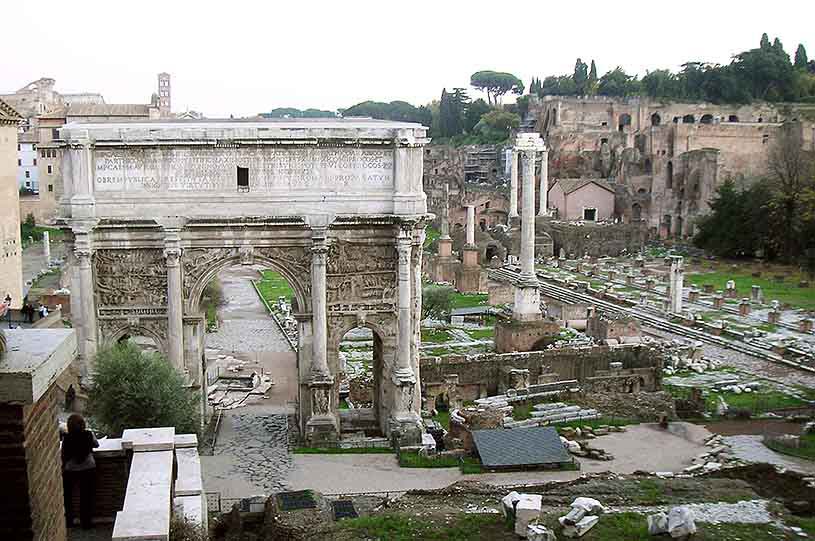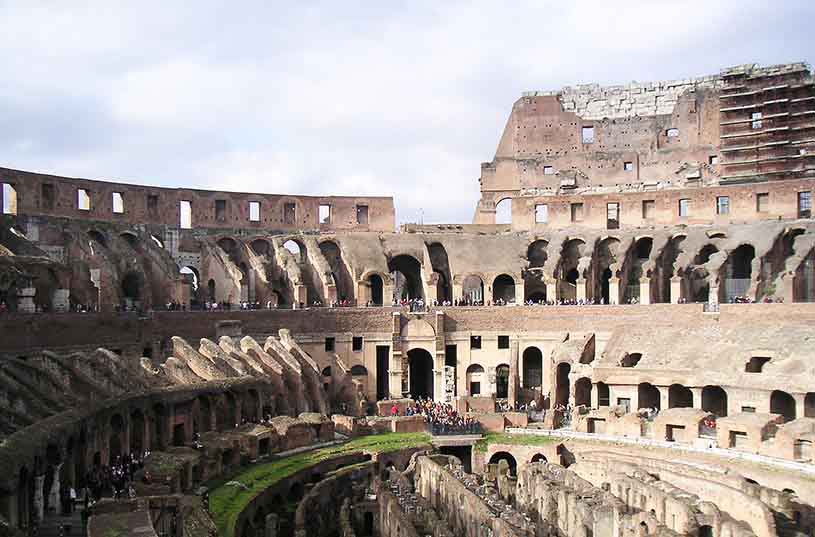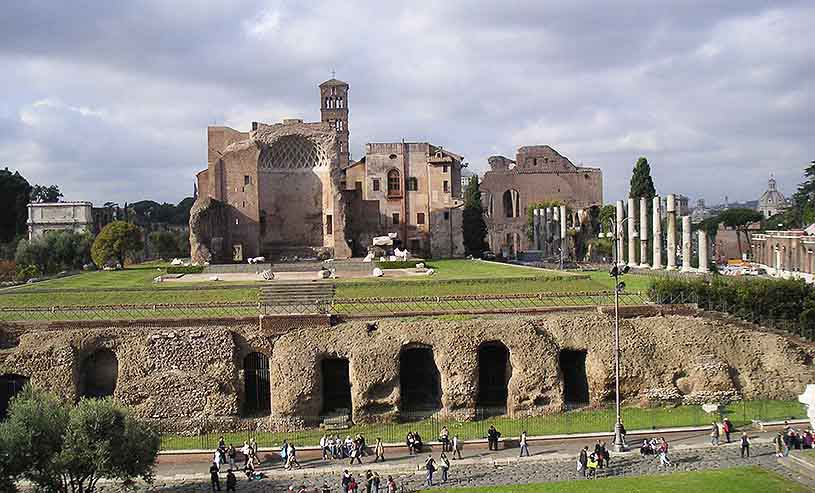 2. Sightseeing
Do some serious sightseeing. There are many significant landmark monuments and the Colosseum, an iconic landmark of Roman architecture, is definitely a must see with a thrilling history behind it. It can easily be combined with the Roman Forum and Capitoline Hill. A note to keep in mind is that the Roman Forum, now mostly just ruins, were actually ancient government buildings where day-to-day life took place. It was considered the heart of Rome.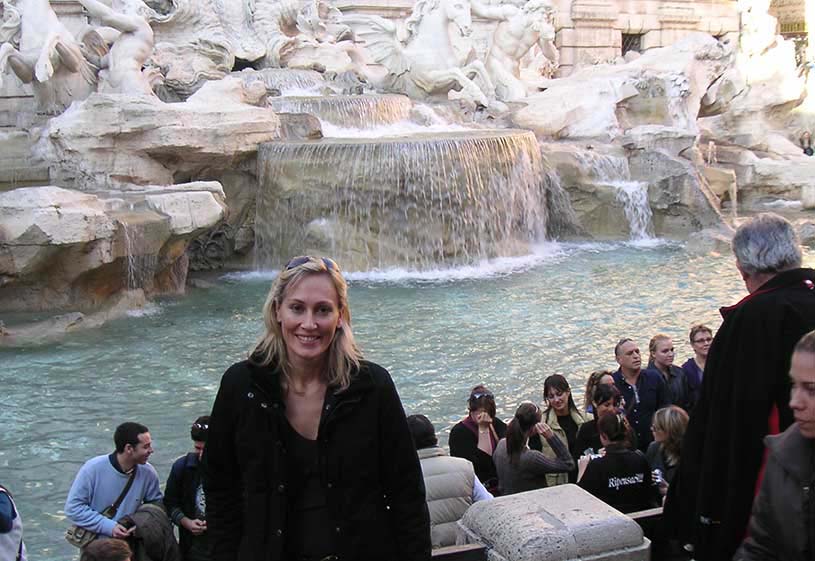 3. Make a Wish
Make a wish at the Trevi Fountain (Fontana di Trevi), the terminal point of one of the aqueducts that supplied water to ancient Rome. Gather with the crowds for a picture with the most famous fountain as the perfect backdrop and throw a coin to make a wish.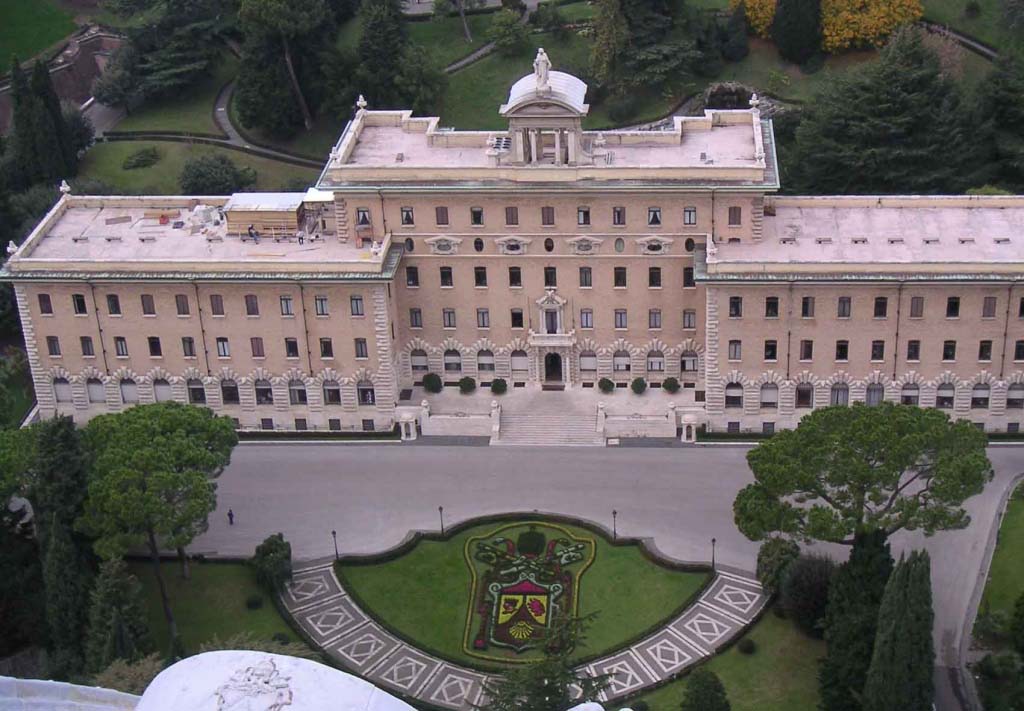 4. Visit the Vatican City
Line-ups are a bit disheartening, but the wait is well worth it. Take the time to see St. Peter's Basilica and even climb to the top of the twisting dome to watch the view of Rome from atop. Grab the opportunity to see the Sistine Chapel and Michelangelo's the Creation of Adam ceiling fresco. Then proceed to walk along Tiber river while taking in some incredible views and head for Castel Sant' Angelo.
5. Coffee Break
Have a coffee break at Castel Sant' Angelo, one of the tallest buildings in Rome on the right bank of Tiber, within walking distance from the Vatican City. It was initially the Mausoleum of Hadrian, now a museum offering great views of Rome. Be sure to cross over to the left bank via Ponte Sant' Angelo (the bridge) to catch some breathtaking views of the tower and Vatican city.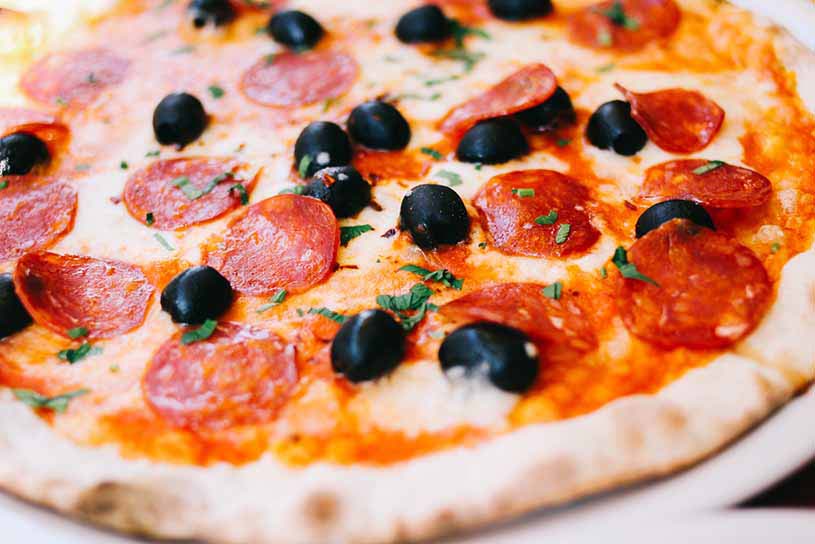 6. Eat and Drink Like an Italian
Food and wine are very special to Italians. They have a whole ritual when it comes to eating and they take pleasure in food with every bite they take. They're all about slow food. But don't worry, if you can't get to eat homemade Italian food in a family home then at least take the time to visit a "trattoria" or pizza bar. Don't forget to taste real Italian gelato. The best one we had was from a small touristy shop near the Fountain of Trevi.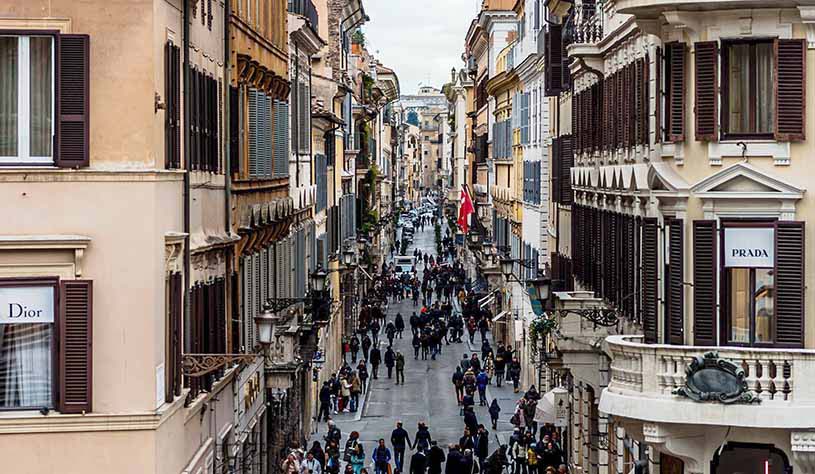 7. Shopping
Experience shopping. Seriously trust me on this! Make time and take time to wonder at via Veneto and the streets nearby and feel the shopping vibes oozing from every store. I never enjoyed walking in and out of so many gorgeous stores with some of the most beautiful window displays in my entire life. It doesn't matter what you shop, as long as you don't break the bank of course. But this is definitely a great experience.
8. Visit the Pantheon
Appreciate the best preserved ancient Roman monument, the Pantheon, once a Roman temple in honor of all gods, now a church. The most amazing part of it is its dome; it is the largest unsupported dome in the world with a 7.8 meter hole in the middle of it – the famous oculus. Believe it or not, rain hardly ever makes onto the inclined floor inside! Amazing, if you ask me. Michelangelo said that it looks more like the work of angels, not humans.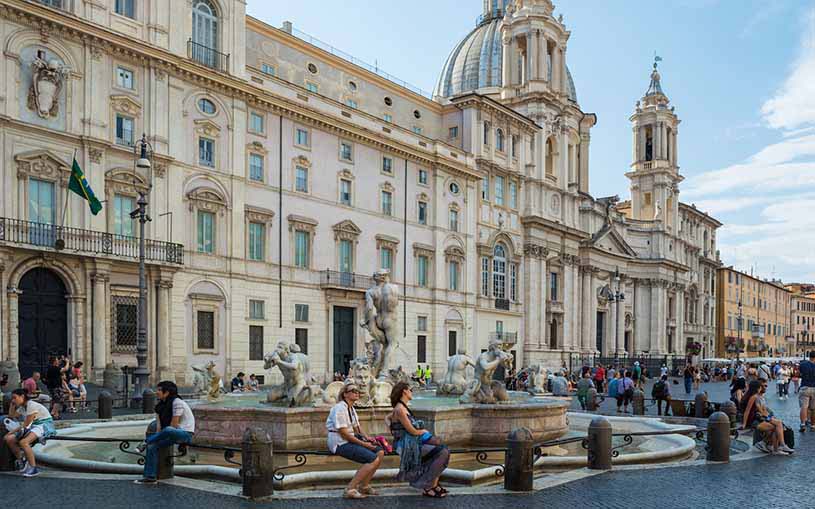 9. Unwind
Unwind at Piazza Navona, probably the most beautiful and liveliest square of Rome that used to be a stadium before it was paved over during the 15th century. It is surrounded by fine Renaissance and Baroque buildings and packed with crowds of tourists, portrait painters, vendors, musicians, shops and restaurants. Bernini's masterpiece is the middle of the three fountains found in the square, known as the Fountain of the Four Rivers.
10. Walk Through the Villa Borghese Gardens
Last but not least, walk through the Villa Borghese Gardens. Its one of the largest parks in Rome and houses several buildings – monuments such as the Villa Medici and the Galleria Borghese. Renting a bike and cycling through this 80 hectare park is a great idea if you feel like spending a little quality time outdoors. Its small zoo is also a nice treat, in case you're travelling with kids.
Obviously, I had to narrow down this list considerably. If any of you have already been to Rome, perhaps you'd like to add something to this list, so please do so in the comments section below. The truth is that there are so many more sights and experiences to live in a city like Rome and I assure you she won't let you down whether it's for just a weekend or much longer. She's got everything a heritage-rich city has to offer, plus super dosages of style everywhere to broaden one's perceptions. Can't ask for more! Perhaps, one day soon we will visit her again for some more dolce vita! Are you planning any trips in the near future? Do share…
Yours,