Last October Elisabeth, my sister, popped again to Munich, the capital of Bavaria, for a long weekend; it's probably the safest city in Germany and definitely one of the prettiest. With plenty to see and do, a long weekend is barely enough. It is a lively city that we both loved for many reasons, when we first visited it many years ago. Along these lines, here are the highlights that you should not miss if you plan to visit Munich any time soon.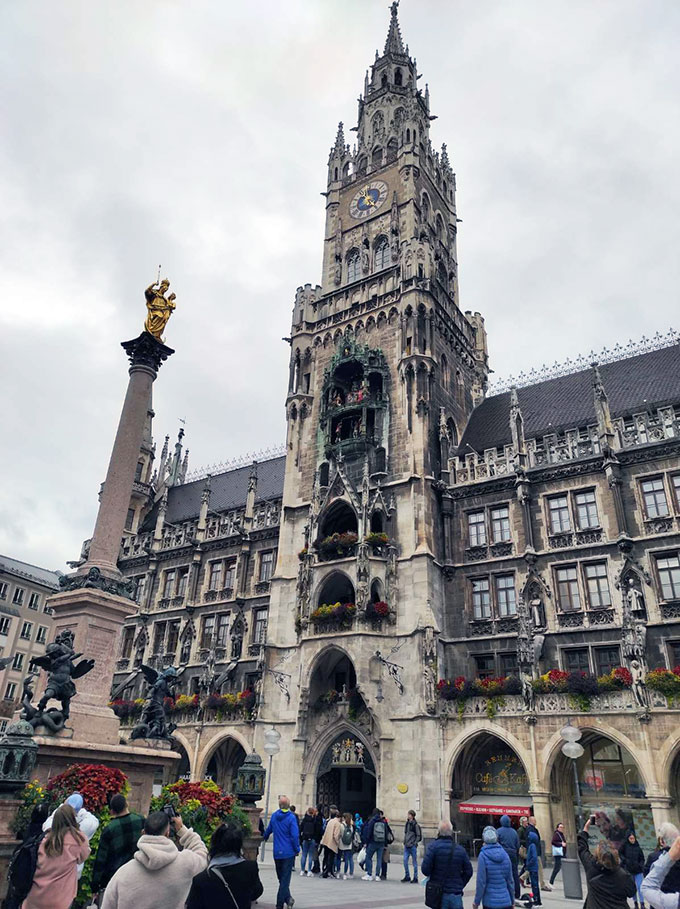 ALTES PINAKOTHEK
This is probably my favorite place in all of Munich, because of my craze for art. The Altes Pinakothek, with one of the most significant collections in the world, features some 800 masterpieces from artists like Leonardo da Vinci, Lorenzo Lotto, and Albrecht Dürer. And should you want to feast your eyes some more, then continue on to the Neues Pinakothek where you'll see works from Van Gogh and Klimt among many others. And of course, there's also the Glyptothek (sculpture's gallery).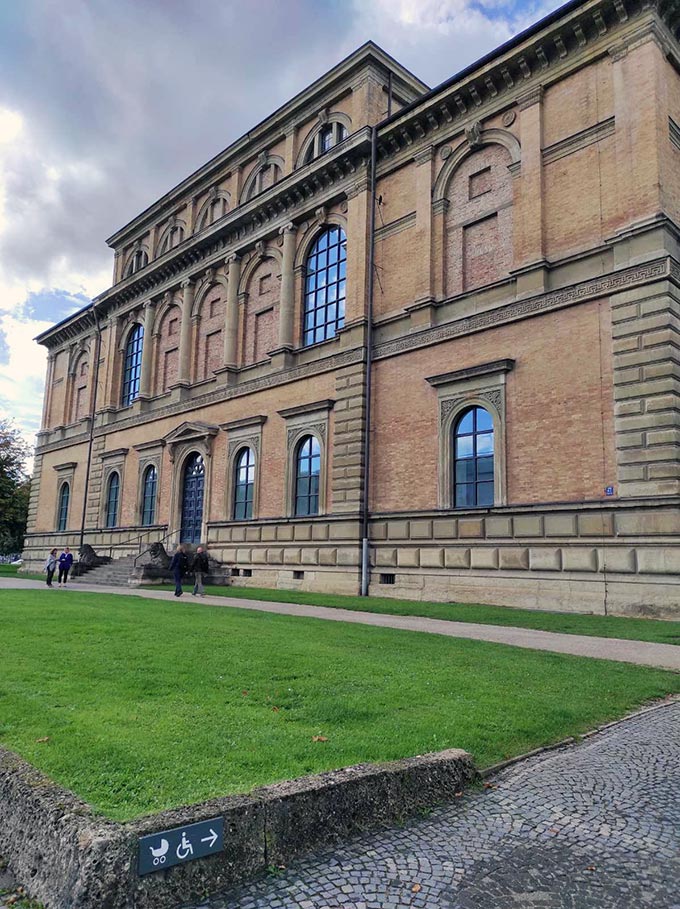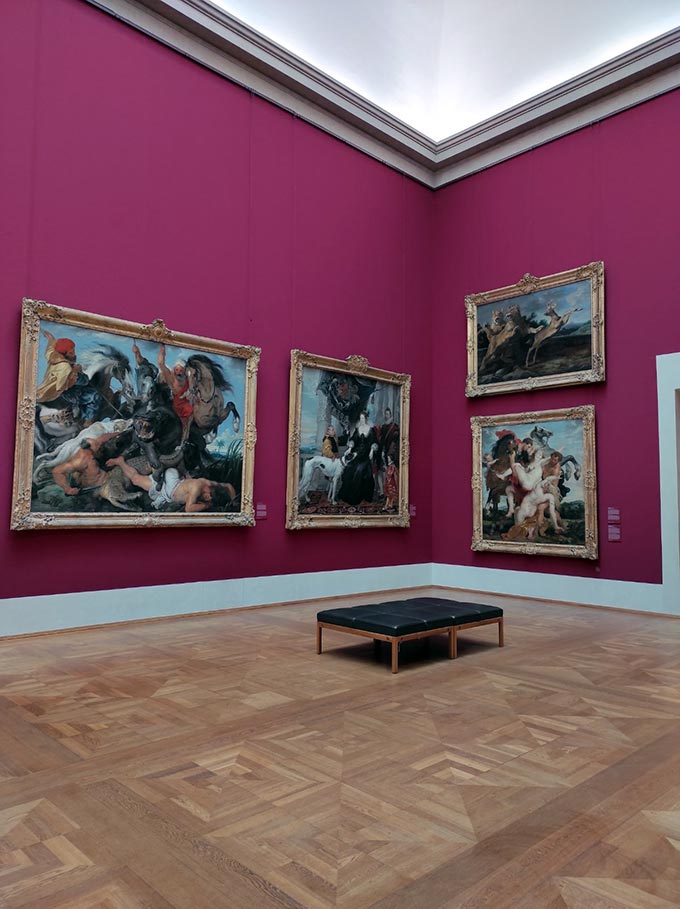 WALK, SHOP, EAT AT THE ALTSTADT – MARIENPLATZ
The Central Square of the city, since 1158, is known as Marienplatz. It has many of Munich's landmark buildings (including the Neues Rathaus – new city hall – with the dancing clock puppets). This is the very heart of Munich, part of the so called Altstadt – Old City. As such, it buzzes with life with plenty coffee houses, bistros, breweries like the legendary Hoffbraühaus, and multi-storey shopping malls.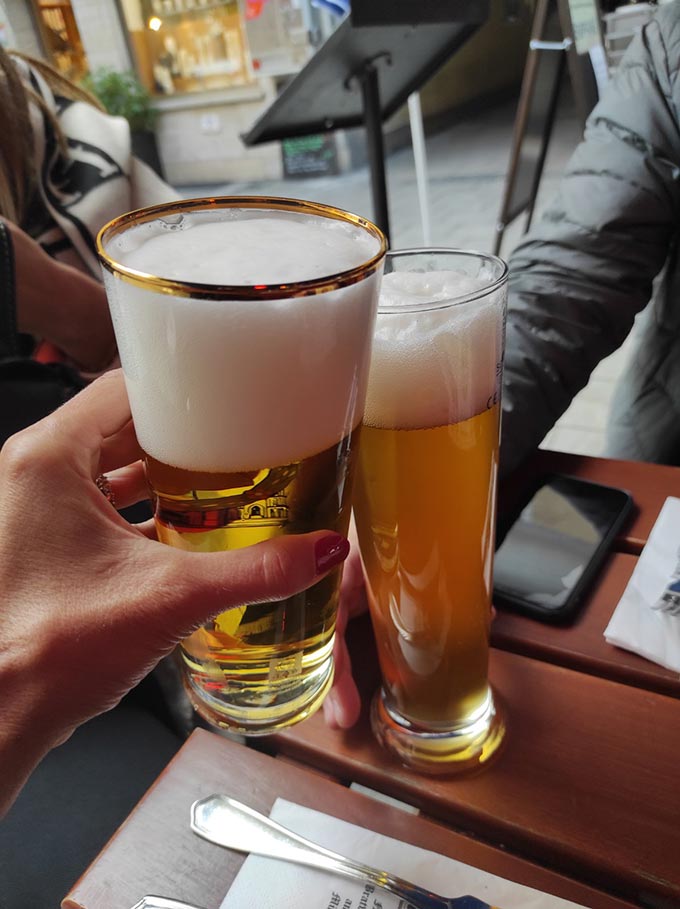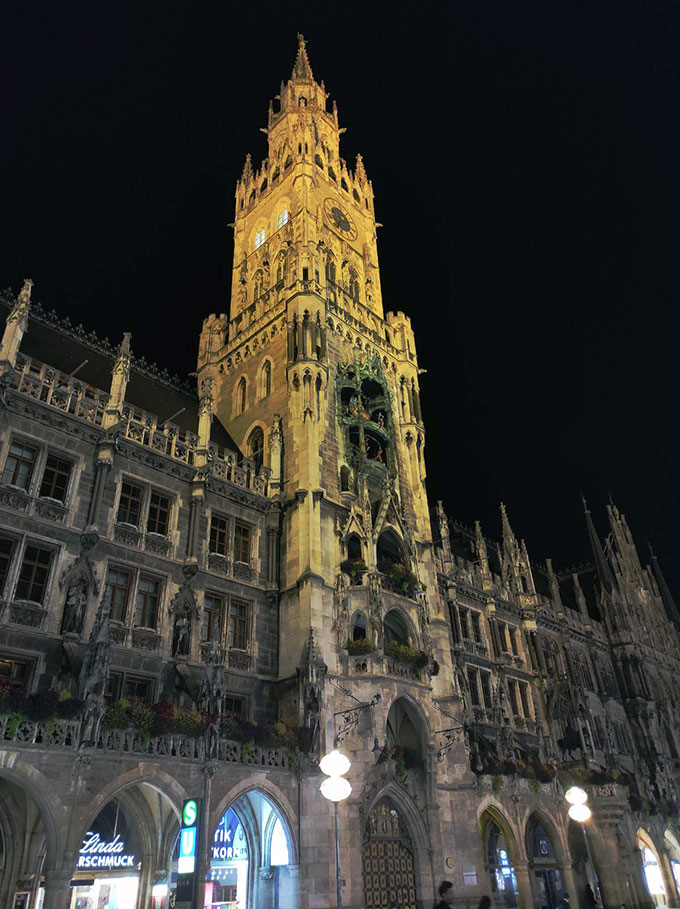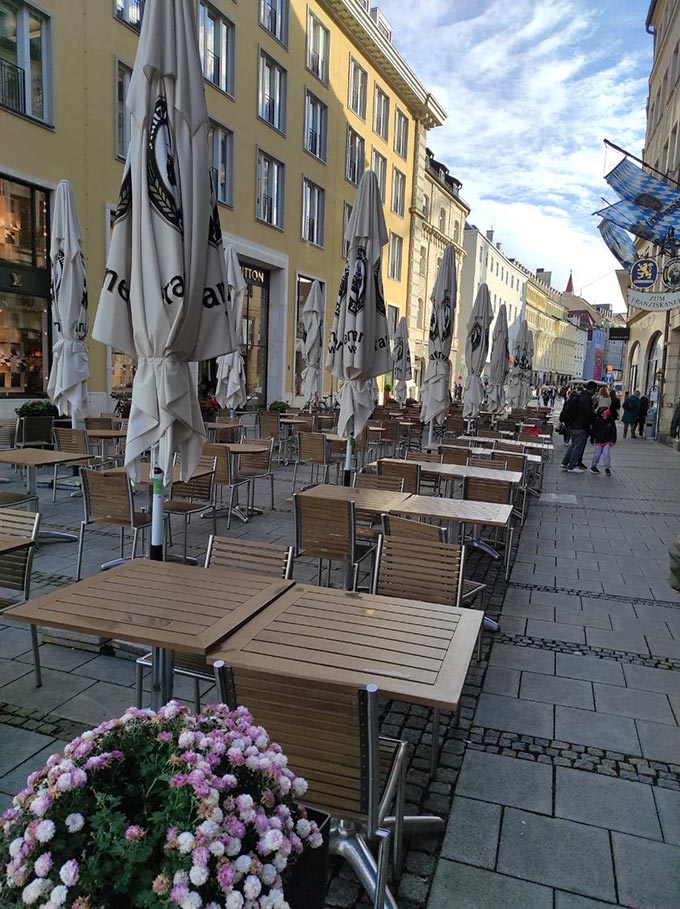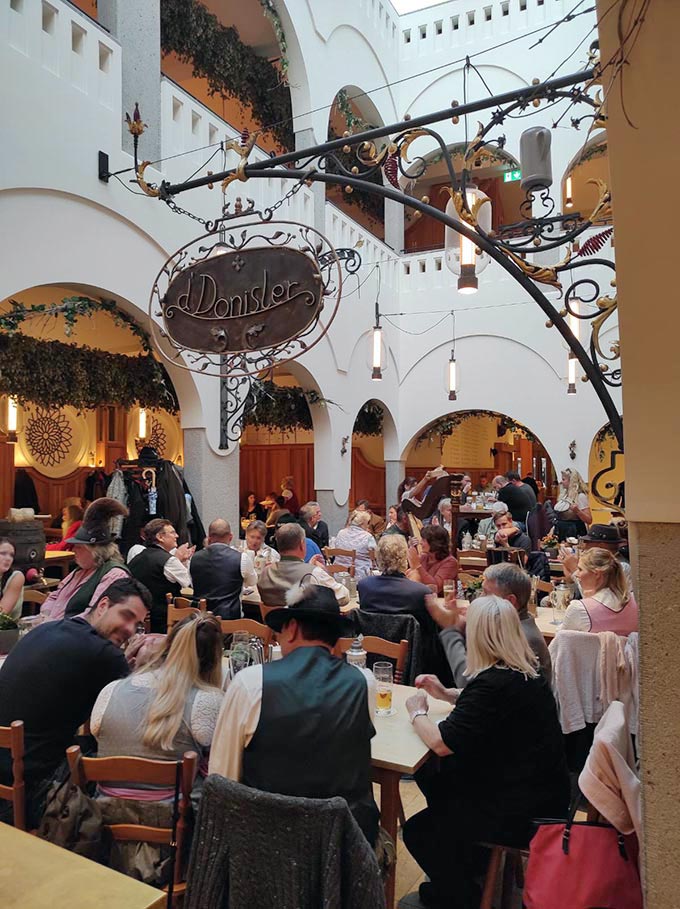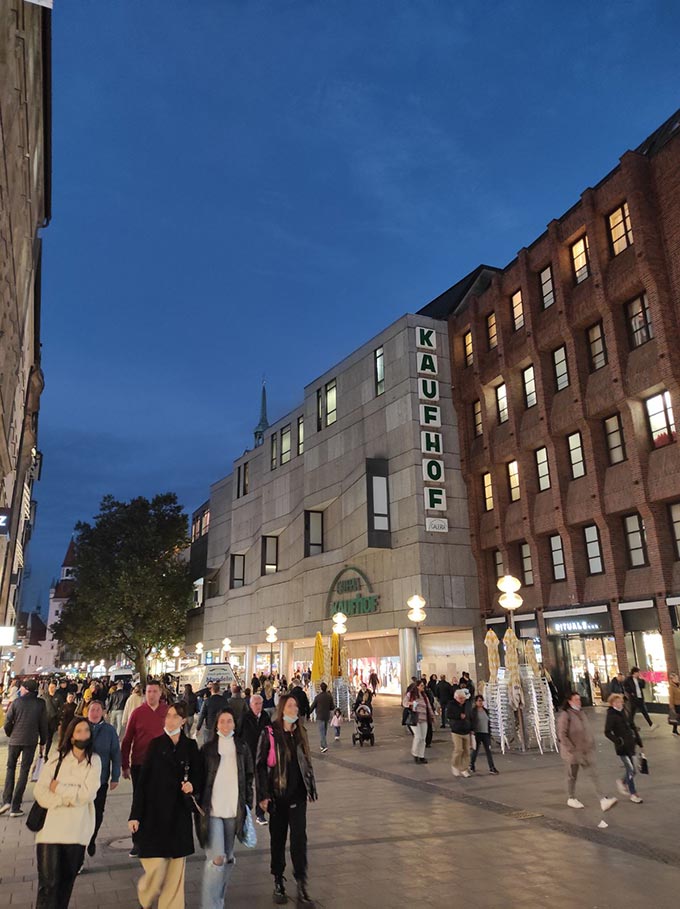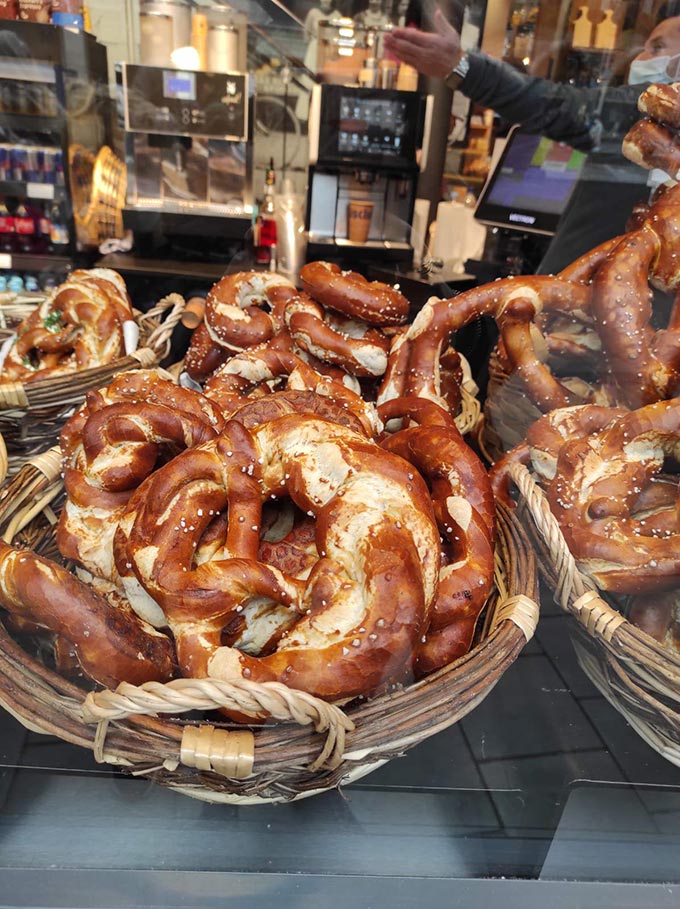 While you are at the Altstadt, make your way to the red brick, late Gothic, church of Frauenkirche, the symbol landmark of the Bavarian capital. From its south tower you could catch views of the city and the surrounding Alps. The other church of equal importance is the Italian high-Baroque style Theatinerkirche with its distinctive yellowish facade.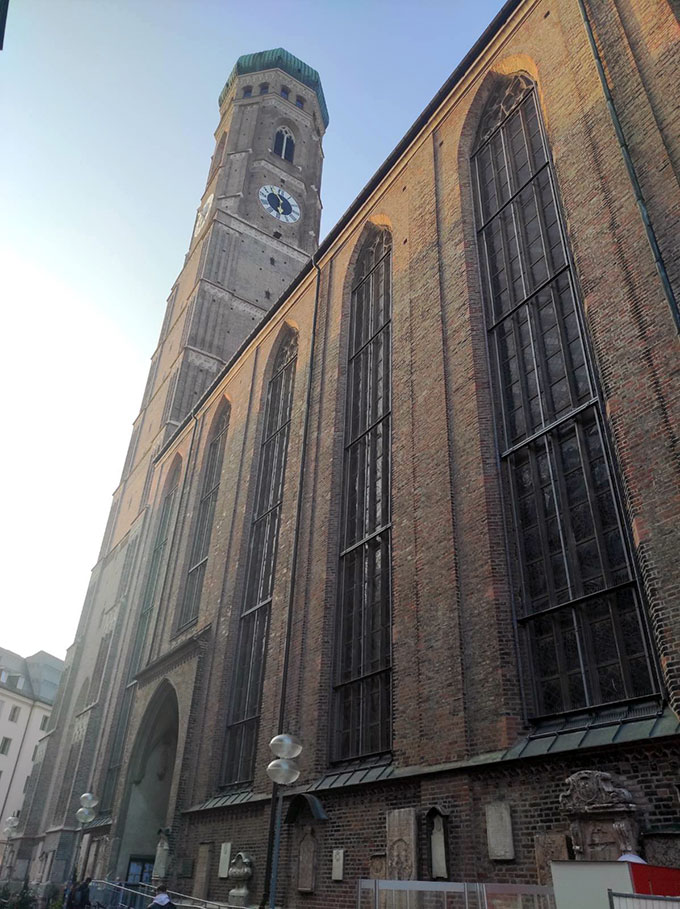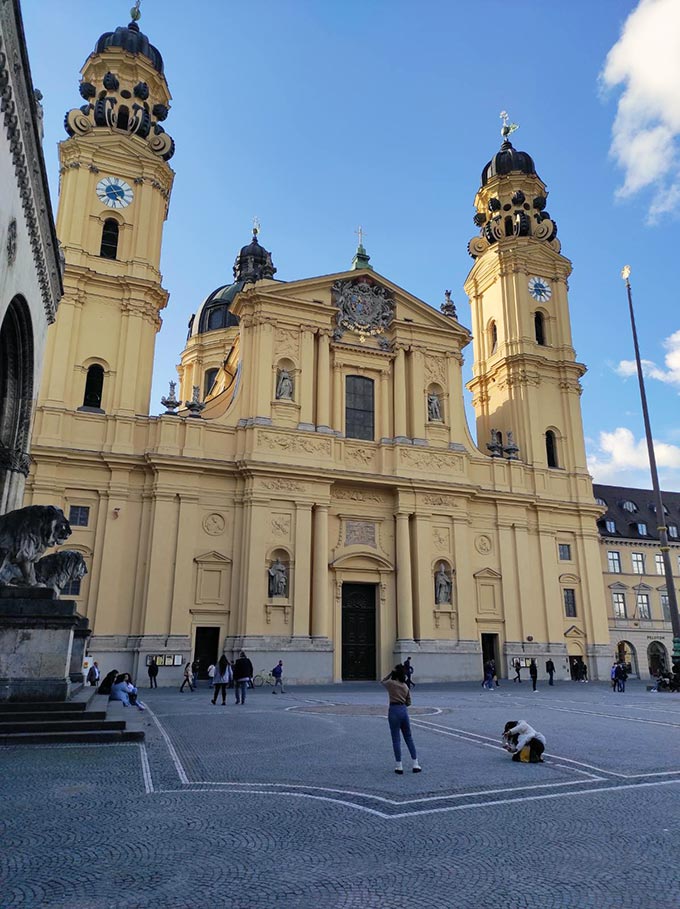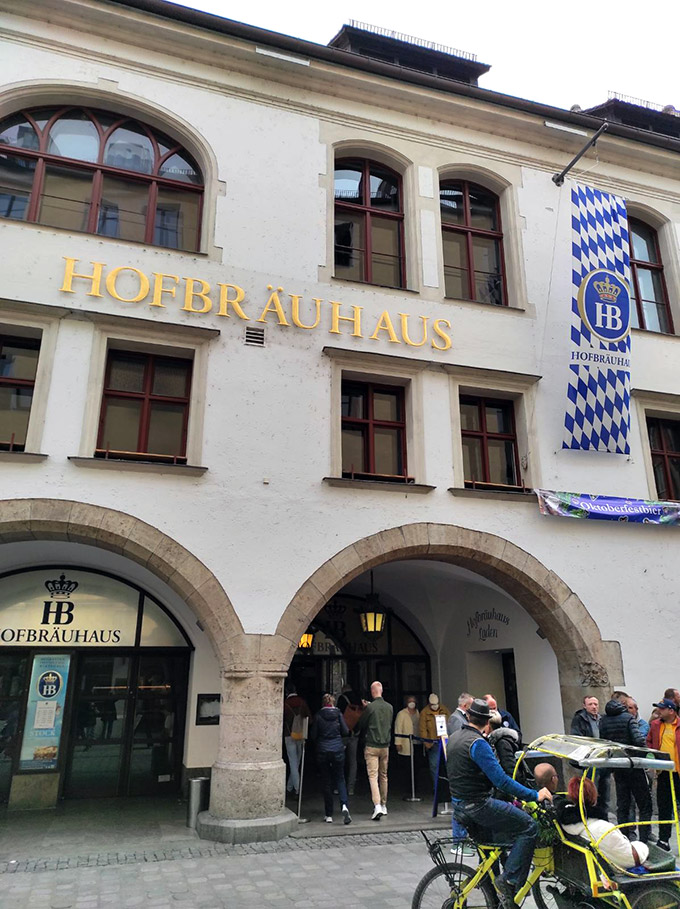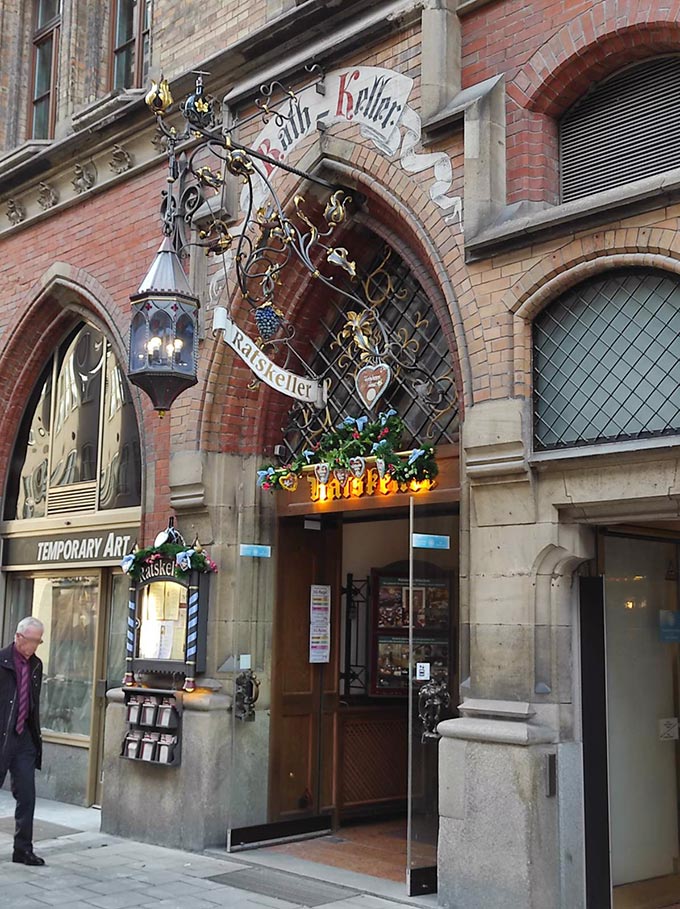 Now, the fact that Munich has three opera houses and many more theaters surely suggests that this city is traditionally a cultural hotspot. So you may want to look into the ongoing performances. But, if opera and/or theater is not your thing, then you will be glad to know that you can easily take a one day trip to any of several nearby destinations including the beautiful lakes of Tegernsee, Königssee or Starnberger See. Alternatively, consider a visit to Nymphenburg Schloss, or Salzburg in Austria.
VISIT NYMPHENBURG SCHLOSS
The Nymphenburg Schloss was an elegant 18th century Baroque summer palace surrounded by exquisite gardens. The stunning murals on the ceilings and walls will have you in awe. Personally, I really liked the portrait gallery room.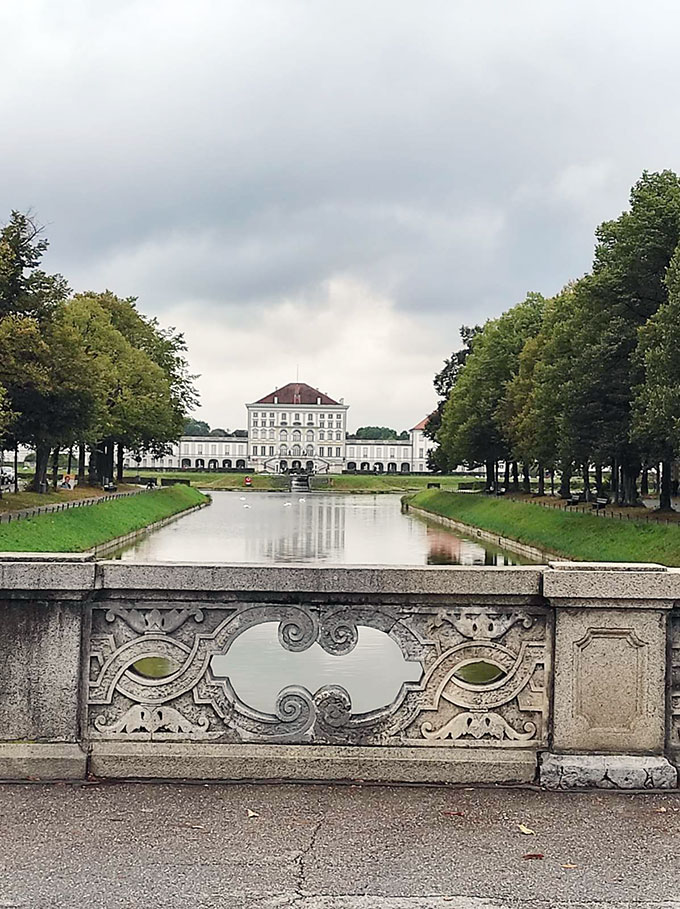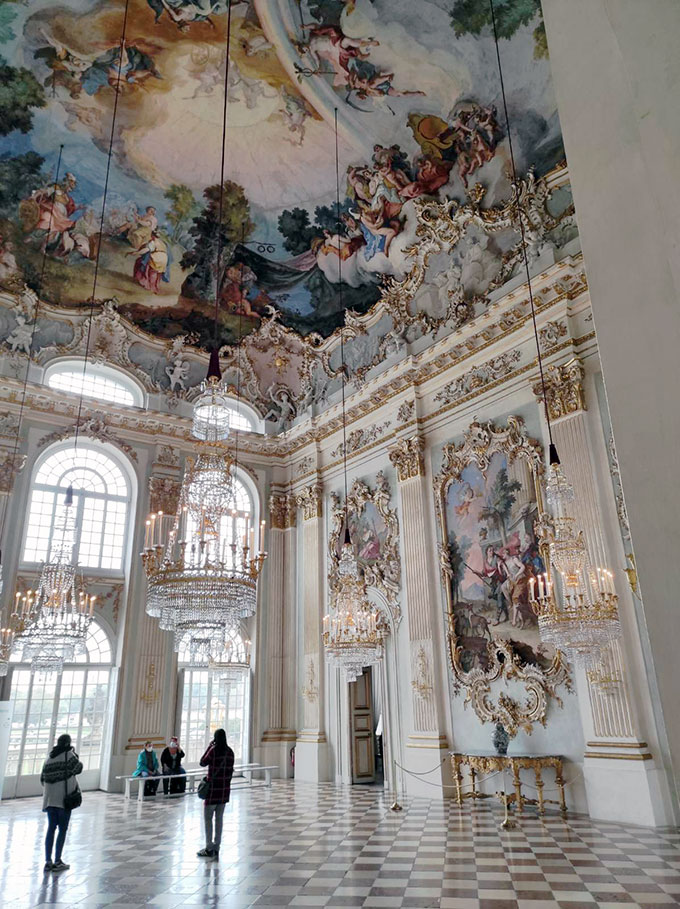 ONE DAY HOP TO SALZBURG
A quick hop to Salzburg, the birthplace of Wolfgang Amadeus Mozart is always a good idea. It is only an hour away by train from Munich's Bahnhoff and such a beautiful city too that will enchant at a glance.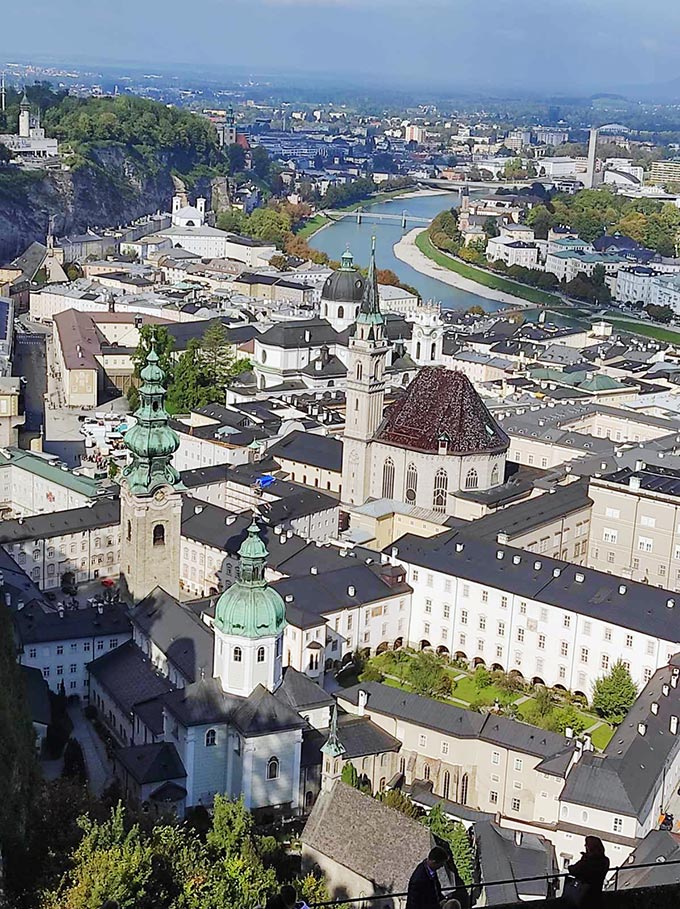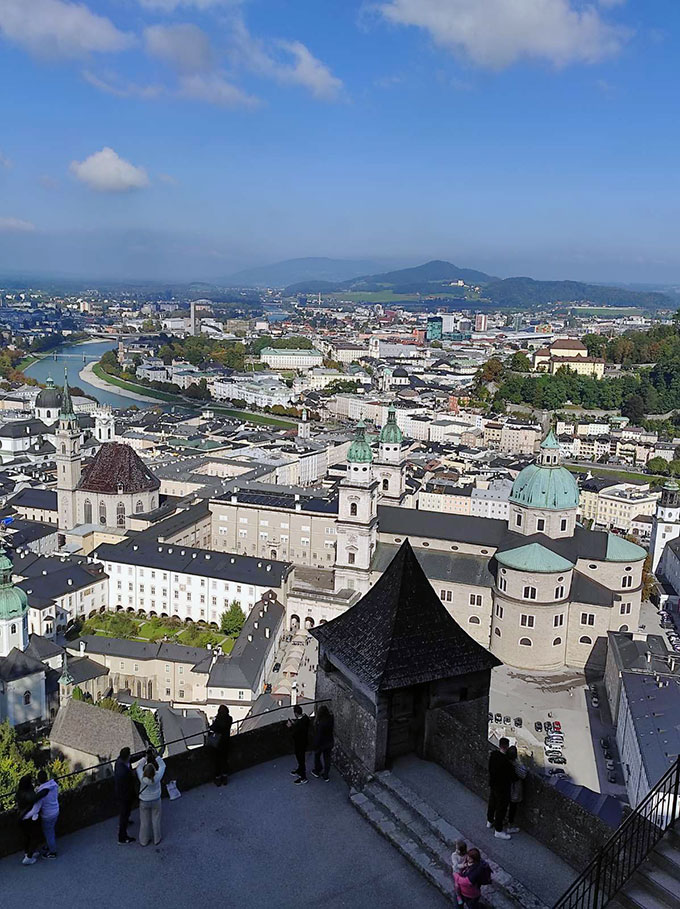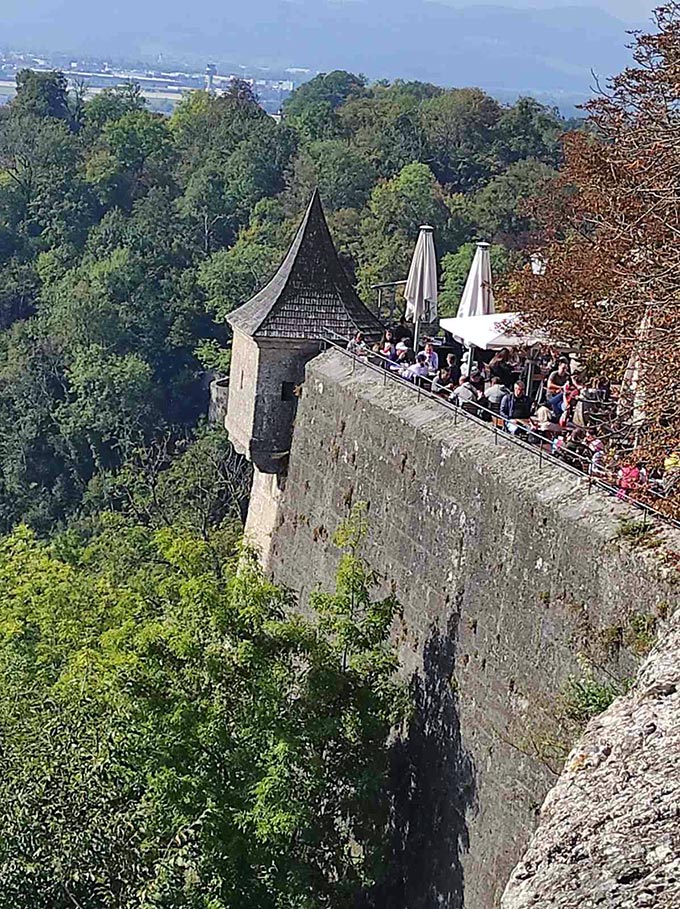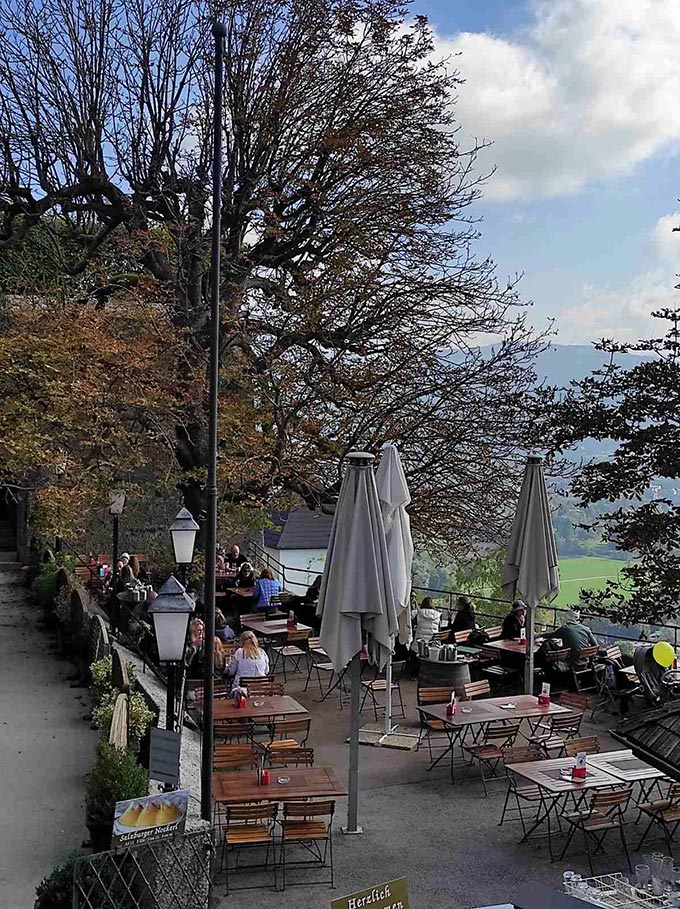 DEUTSCHES MUSEUM
All the while, in Munich there are several museums worth visiting. One of them, the Deutsches Museum, is a huge (emphasis on huge) museum with scientific and technology exhibits that will capture your imagination. It includes a Planetarium and Observatory, so be prepared to spend the whole day there. On the other hand, if you are more into cars, then the BMW museum may be a great alternative.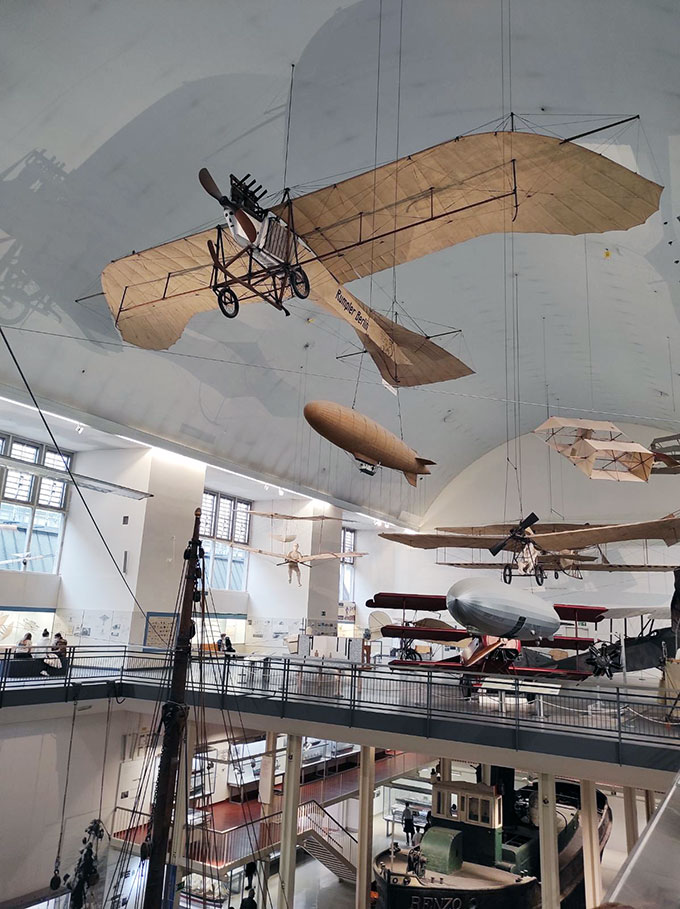 WALK THROUGH THE ENGLISH GARDEN
Take an inspiration nature walk at the Englischer Garten (English Garden) and find yourself escaping from the city at the blink of an eye. This is one of the most beautiful urban parks I have ever visited (the other one was Holland Park in London).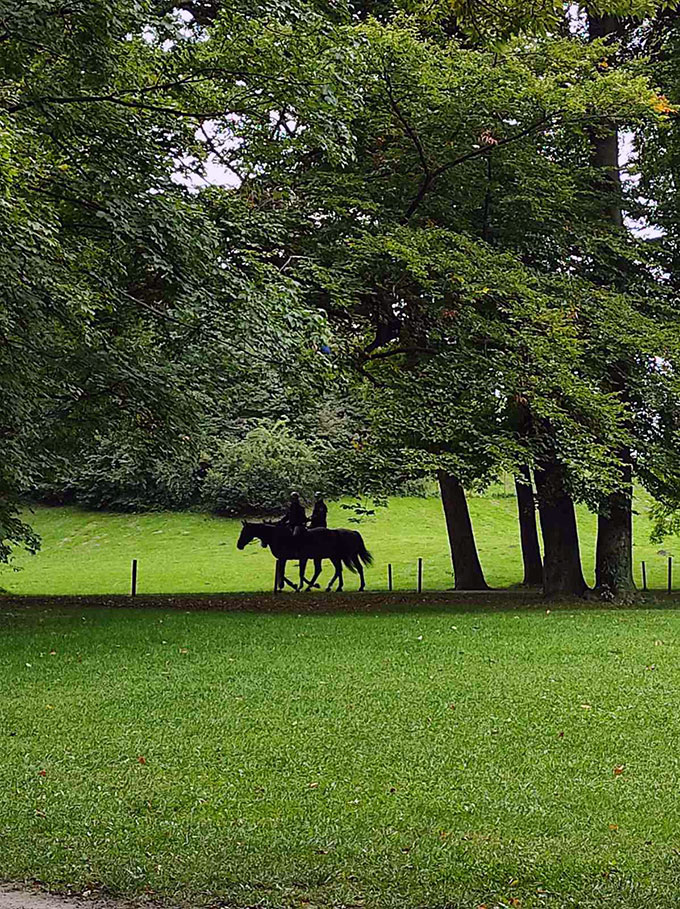 VIKTUALIENMARKT
Lastly, no visit to Munich is complete, unless you buy fresh fruit or eat something from the Viktualienmarkt, adjacent to Marienplatz. This daily farmer's market (except Sundays) is an attraction to all foodies and beer lovers. There's no chance you won't find something to your liking.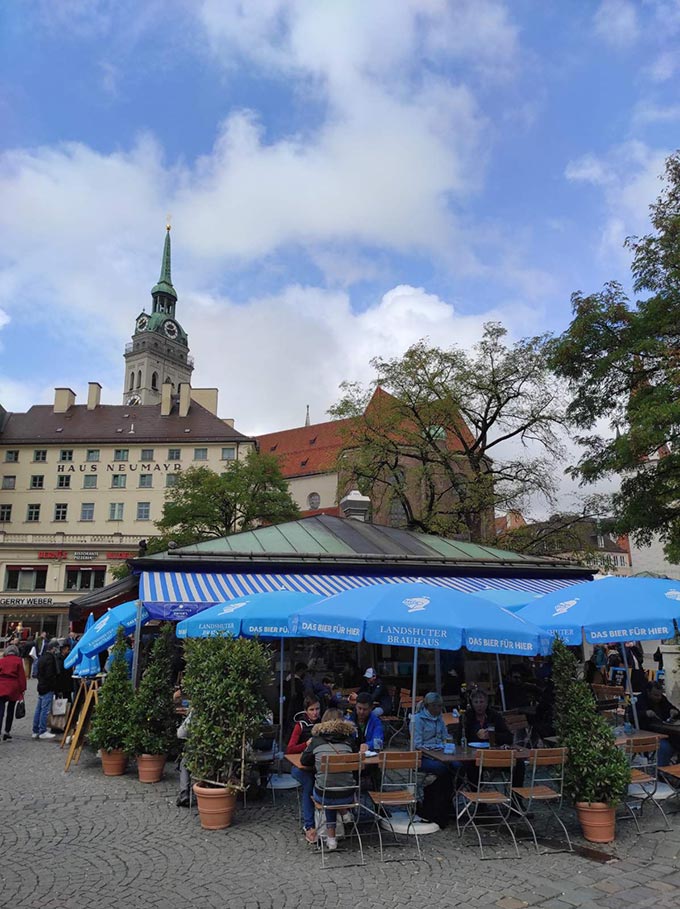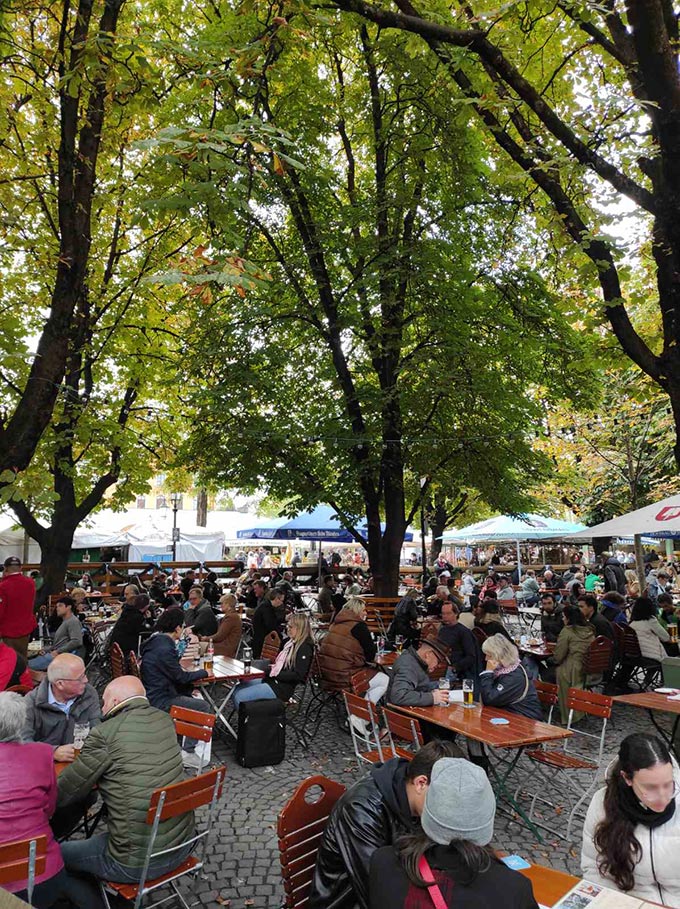 ---
P.S. All images by Elisabeth Karatzas