It is so easy to fall in love with a city like Paris, let alone a chic apartment like this, located at the Jardin du Luxembourg. Such a prime location, calls for an exclusive interior design no less. Parisian interior designer Kelly Bedel to the job, cast her magic spell and pulled together a fascinating interior with a vibrant artistic flair, inspired by the surrounding green hues.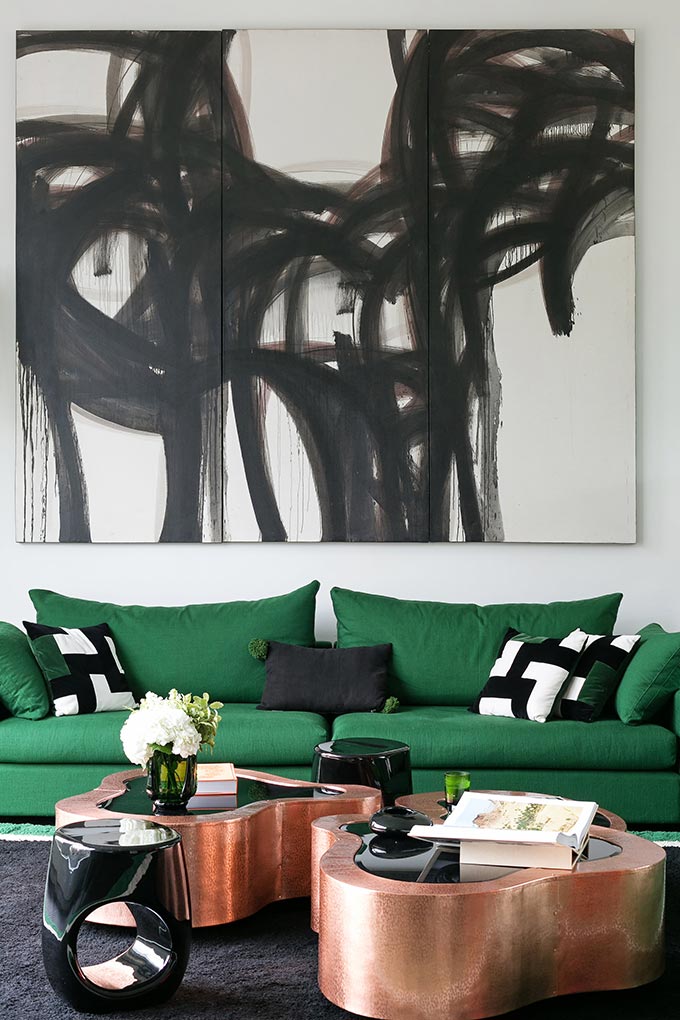 A bold green hue like this, isn't everyone's cup of tea. It's very much a loud and in your face kind of green. Be that as it may, it is notable how this shade of green still creates such an easy live-in kind of ambiance. That's basically achieved by a curated mix of various design elements that fabricate a unique, energizing composition.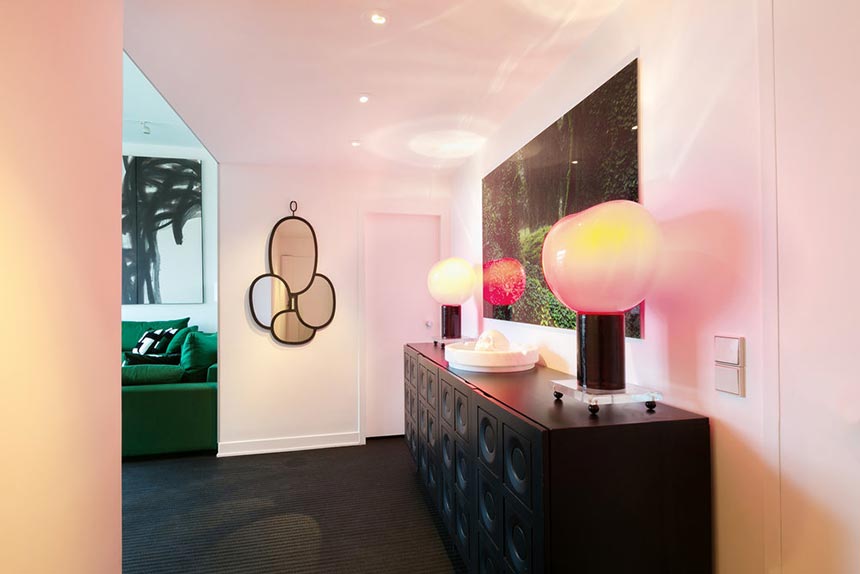 The entryway, with its black, sculptural credenza featuring the two futuristic table lamps creates instantly a certain mystic vibe. That is the first hint that you are about to enter a space that means to appeal to all your senses.
The living room articulates a modern, eclectic design that rests upon the comforts of contemporary living. The design approach, fills the space with a masculine kind of opulence – no frills, just stark, layered guide lines. As such, an urban living experience with a strong visual impact is created. Delightedly, the abundant views to the garden and the boundless natural light flood the space with serenity.
Strong lines, shapes and geometric patterns with lots of black inky details create a robust composition that you can't look away from. All the while, the abstract art on the walls, along with the curvy, abstract shaped furniture, like the Wave Copper Center table from Boca do Lobo, add character and softness to the living room.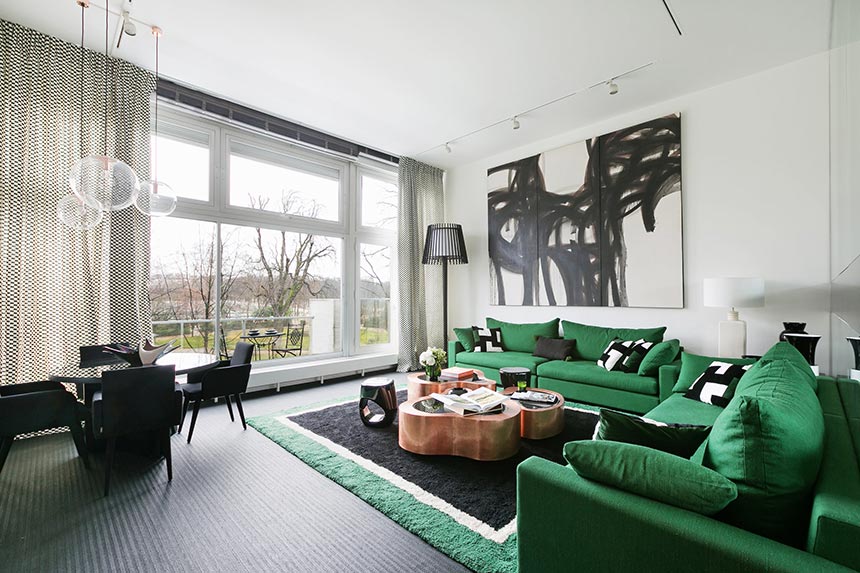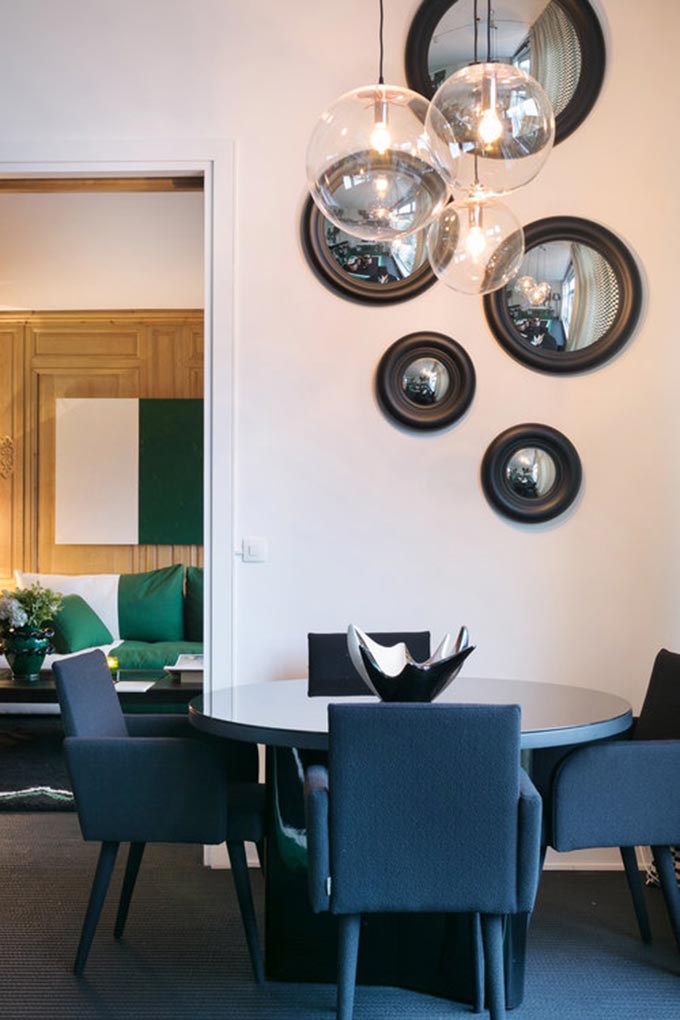 The living room of this Parisian apartment, boasts with a daring vibrancy and is counterbalanced with the sense of gentleness from the blue dining open space. The dining room follows the same aesthetic, with attention to details, but in a much more toned down way. But, what I like the most, is the conversation between the living/dining room and the cinema room.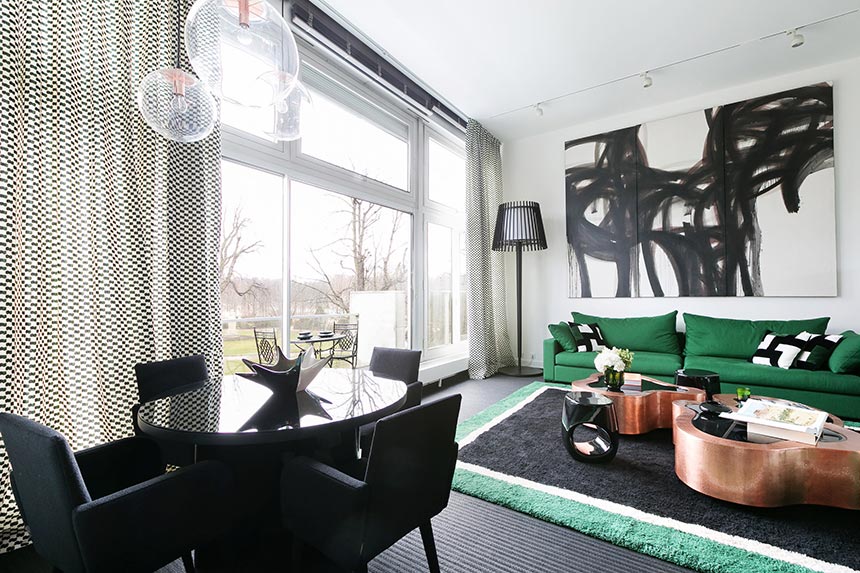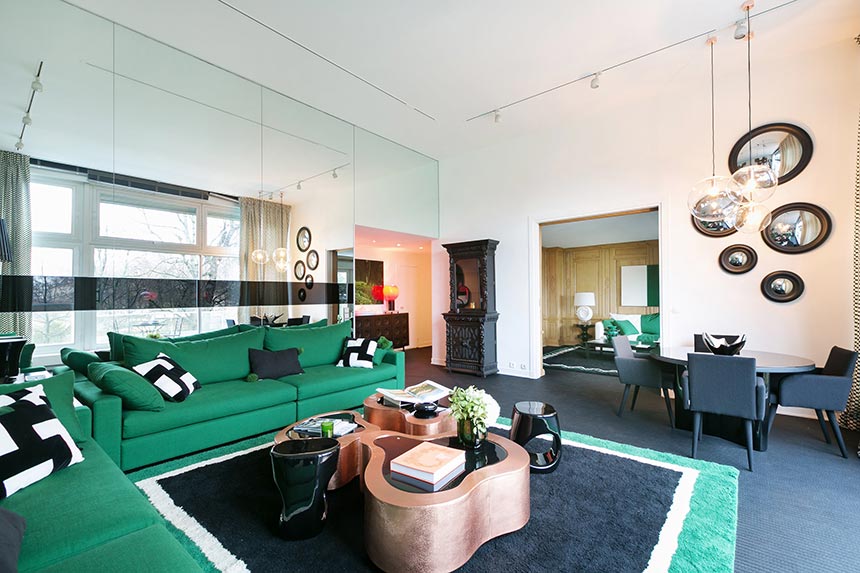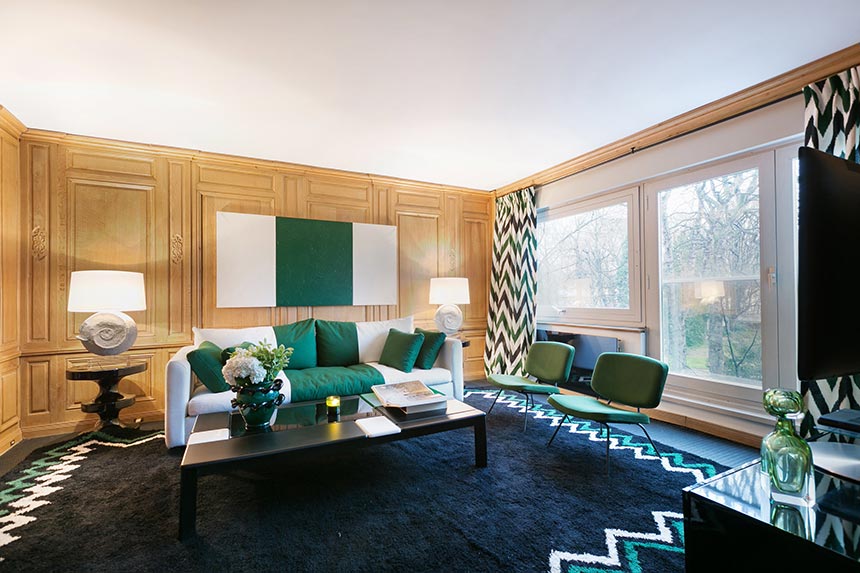 ---
---
The transition is not subtle, but pleasingly the wooden wall paneling grounds the design, lending a sense of inner warmth. The distinct contrasts between these spaces creates a sense balance; all along, the chevron pattern layered across the area rug and drapes, adds a real punch into this room design.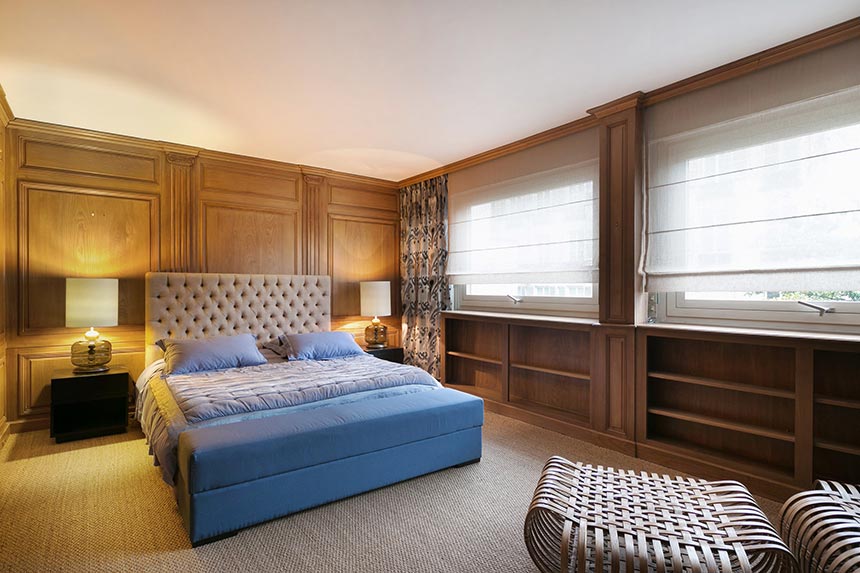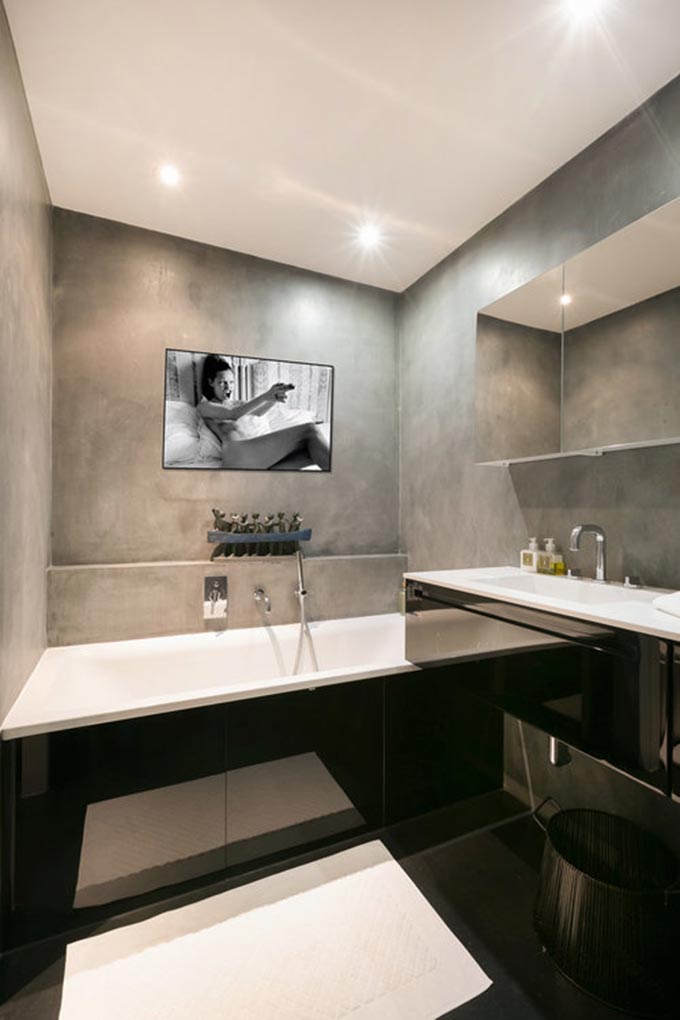 Although the bedroom is of the same logic as the cinema room, surprisingly, the bathroom is not. As a matter of fact, it is the only room that seems to follow a different direction in terms of aesthetics. It is distinctly far more minimal with microcement wall treatments and it feels…more Zen, but again quite masculine too. In all likelihood, it is yet another visual contrast to engage you in a sensory experience of this chic Parisian apartment.
---
Suggested read: How to Create a French Inspired Interior.