Hello there! It's been a little while since I've posted anything concerning design for I was away on summer vacation. Yeehh! Promise, I'll be posting my impressions, review, and tips about Syros – my summer hotspot very soon. Today though, I'm posting about an inspirational building material that makes fabulous design matter: microcement. It is a material that is extremely easy to love for its minimal deco appeal. Microcement is really the evolution of an old material well known to us who live in the Mediterranean, trowelled screed (made of cement and sand).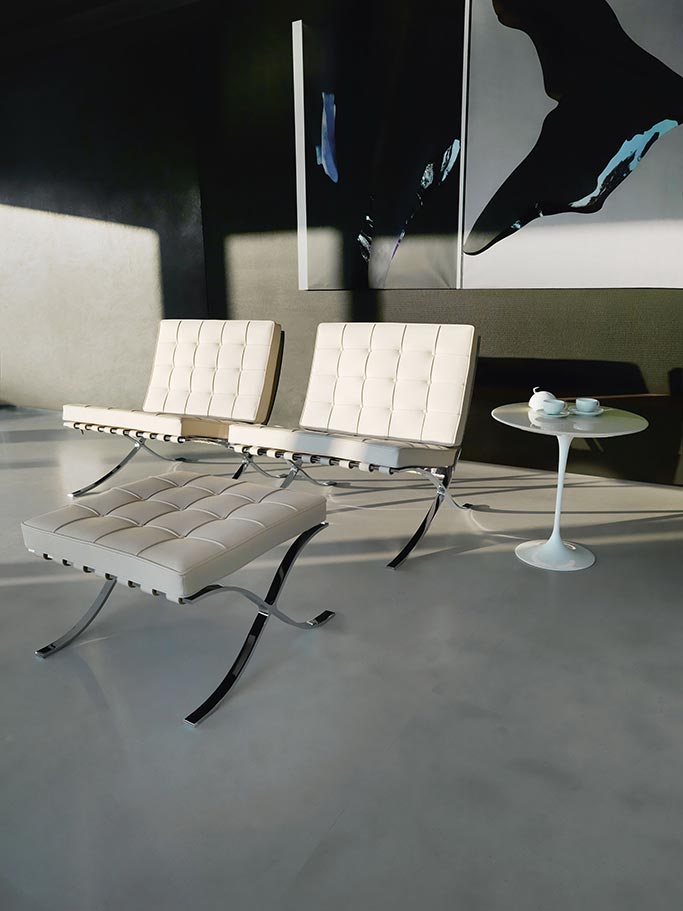 Microcement or Microconcrete
Microcement is such a beautiful material. It is basically made of cement (obviously!) and resins (that add on durability). Some of you might already know it as microconcrete. They are almost the same thing and therefore, these two terms are used interchangeably by most. However, there are a few minor differences between the two materials (mainly in thickness and durability; microconcrete being slightly thicker and hence, more durable and suitable for hard wear).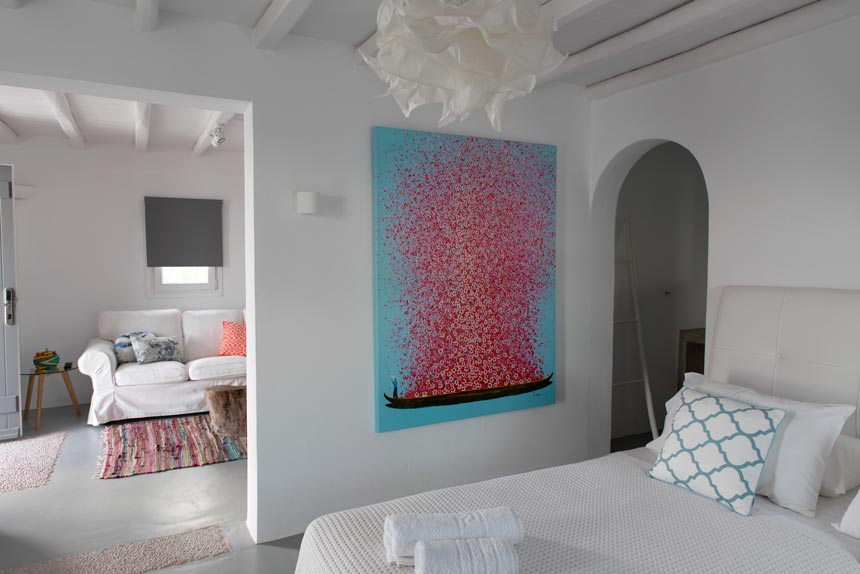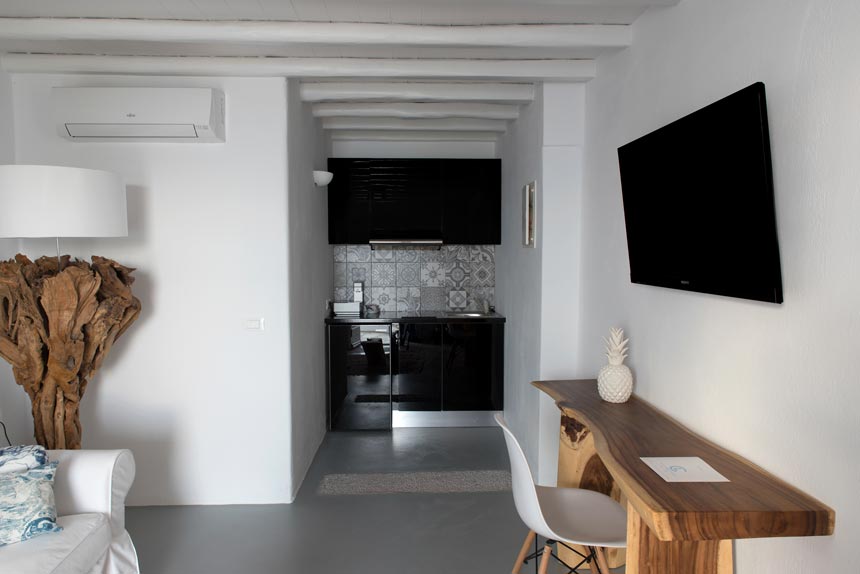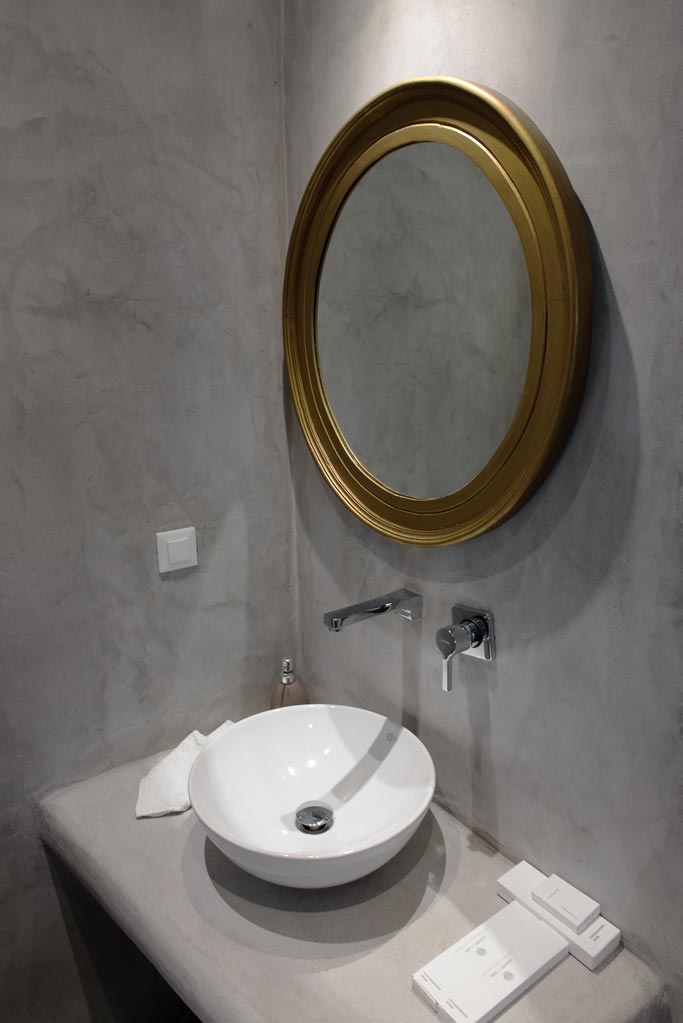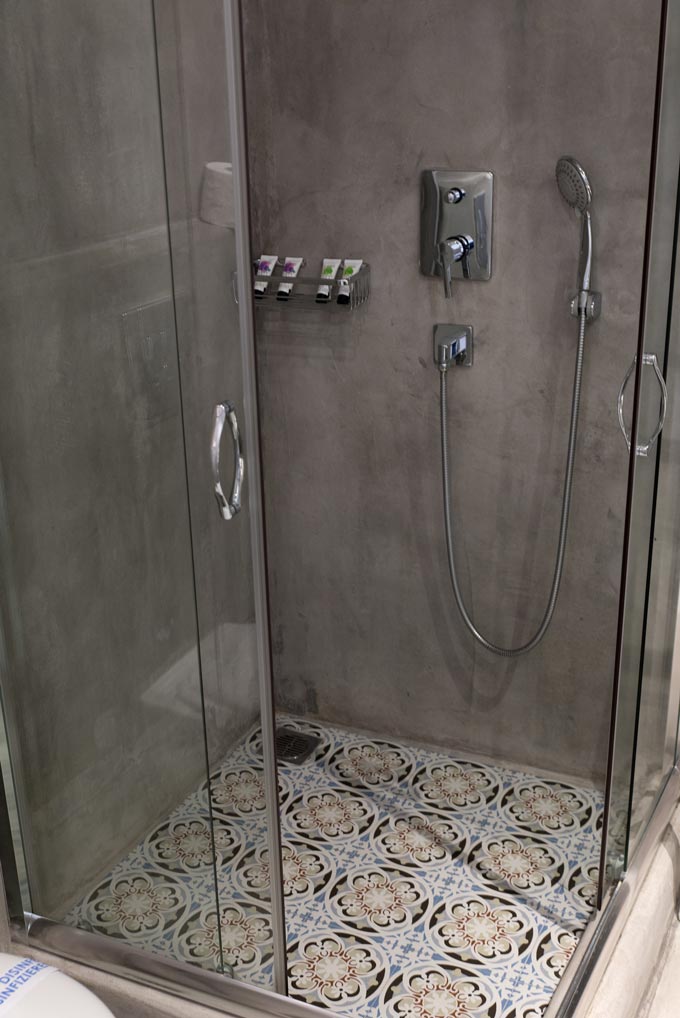 Microcement can have a polished concrete looking finish to it or a more rugged look depending on the desired outlook. It is on a huge trending streak as one of this year's interior trends and that is why cement decor is on the rise too. It can be applied on most surfaces both indoors or outdoors, from walls to floors, ceilings, tiles, counter tops, including furniture and lighting i.e. tables, shelves, sideboards, and scones. Its thickness does not exceed 3mm and there is an extensive color range making it a very attractive choice for both residential and commercial use. Its tiny thickness means that it is a do-able solution for numerous home-improvement projects, especially existing floors and kitchen back splashes.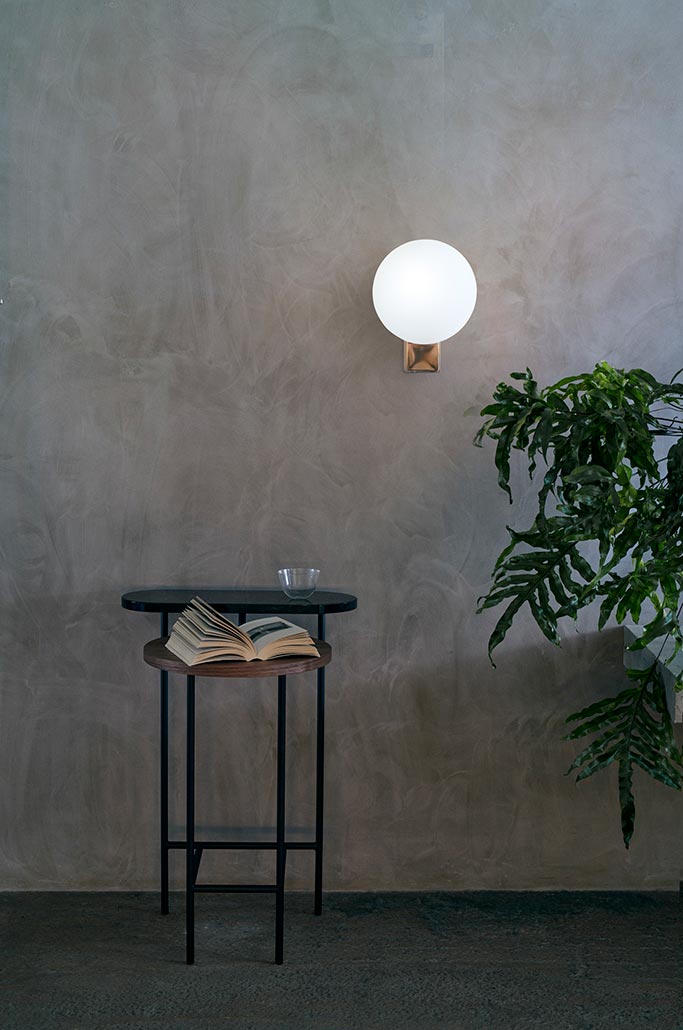 5 Reasons to Use Microcement
Why go for it?
It is resistant and durable. If applied properly then, it is crack-free and waterproof.
It gives a seamless and cohesive look to a space. There are no joints and consequently, spaces acquire a particular continuous fluidity. Its finish works like a canvas.
It is DIY – friendly. Anyone who likes crafts, will love this material. It doesn't require any special skills or tools and companies will sell anyone their ready-to-mix product with a set of application guidelines. However, for large surface areas it is best to get a professional with an assistant. It hardens fast and therefore, it takes at least one person to prepare a batch and another to apply it.
Microcement makes the best rendering tool-material (as I like to call it) for designers and design addicts alike. It can transform just about any surface with its unique finish. The actual final finish is unique. It depends entirely on the craft skills of the technician who applies it.
Value for money. This material makes it possible to produce a concrete finish on almost any surface at a fraction of the cost and weight of real concrete. In some cases it is much more affordable than laying tiles.
Let's think about this for a minute! We can literally upgrade our homes with this super versatile material in countless ways at our own pace. This is why it is design matter envy. It is the ideal home-improvement material.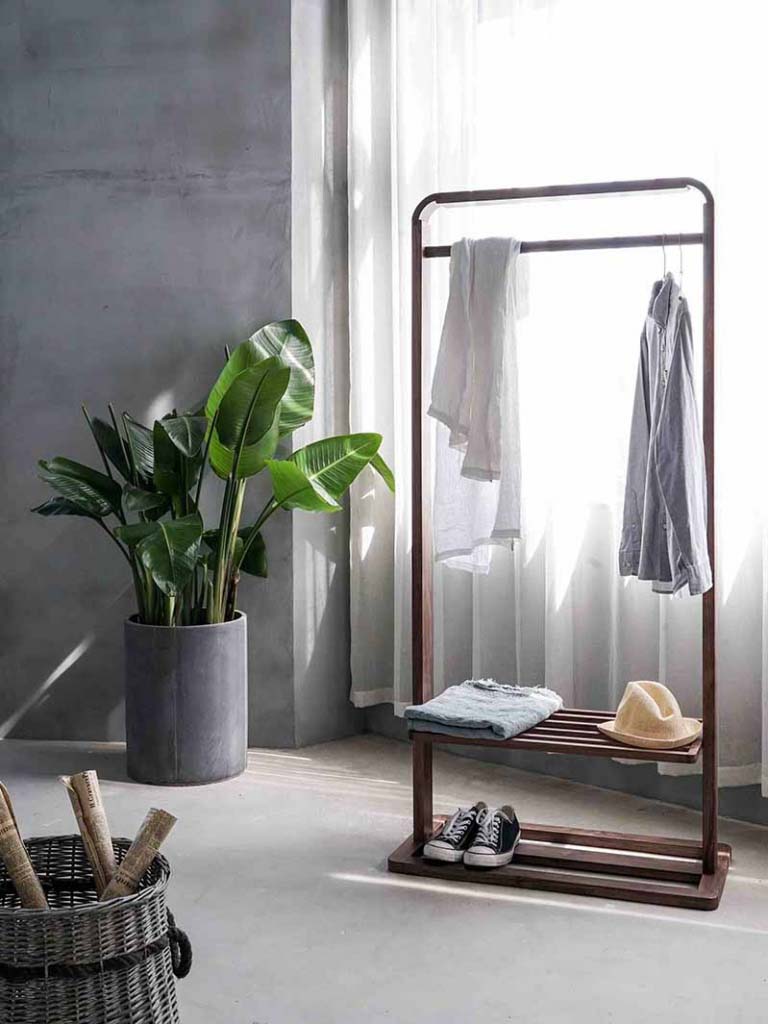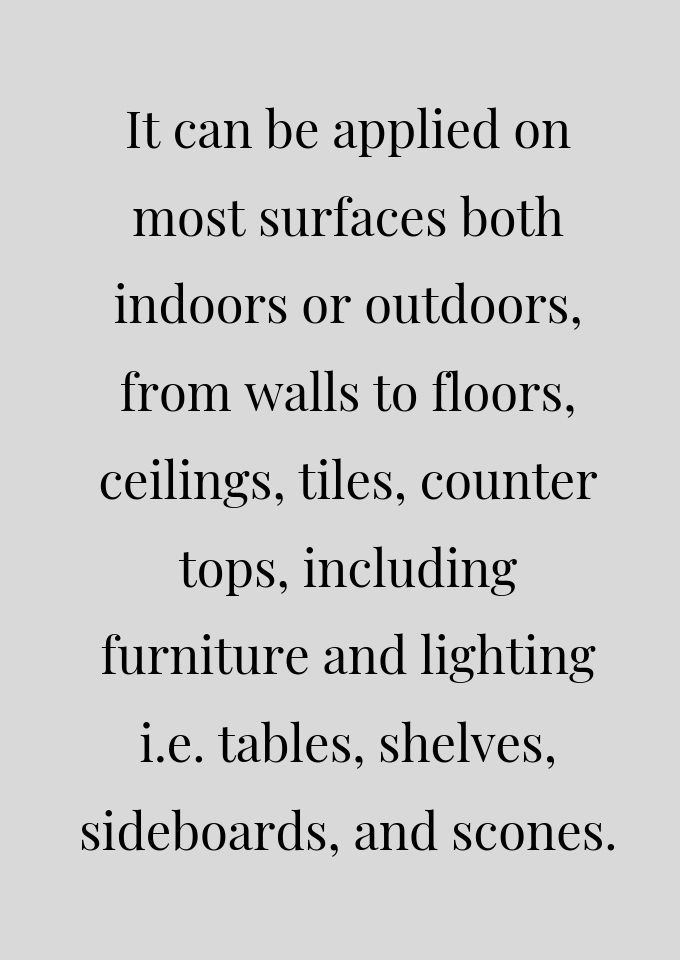 Important Design Tips & Pointers on Microcement
As a professional who designs interiors for a living and have used this material repeatedly, I do need to give you a few pointers. Although, every brand has its own color range there's always the option of customizing it using their respective pigment powders. The trick is to make sure you use the exact same quantity of pigments each time you prepare a batch. Believe me, that's not always as easy as it sounds because it involves a trial and error process against the ticking time! You literally need to use a scale to weigh each pigment you use.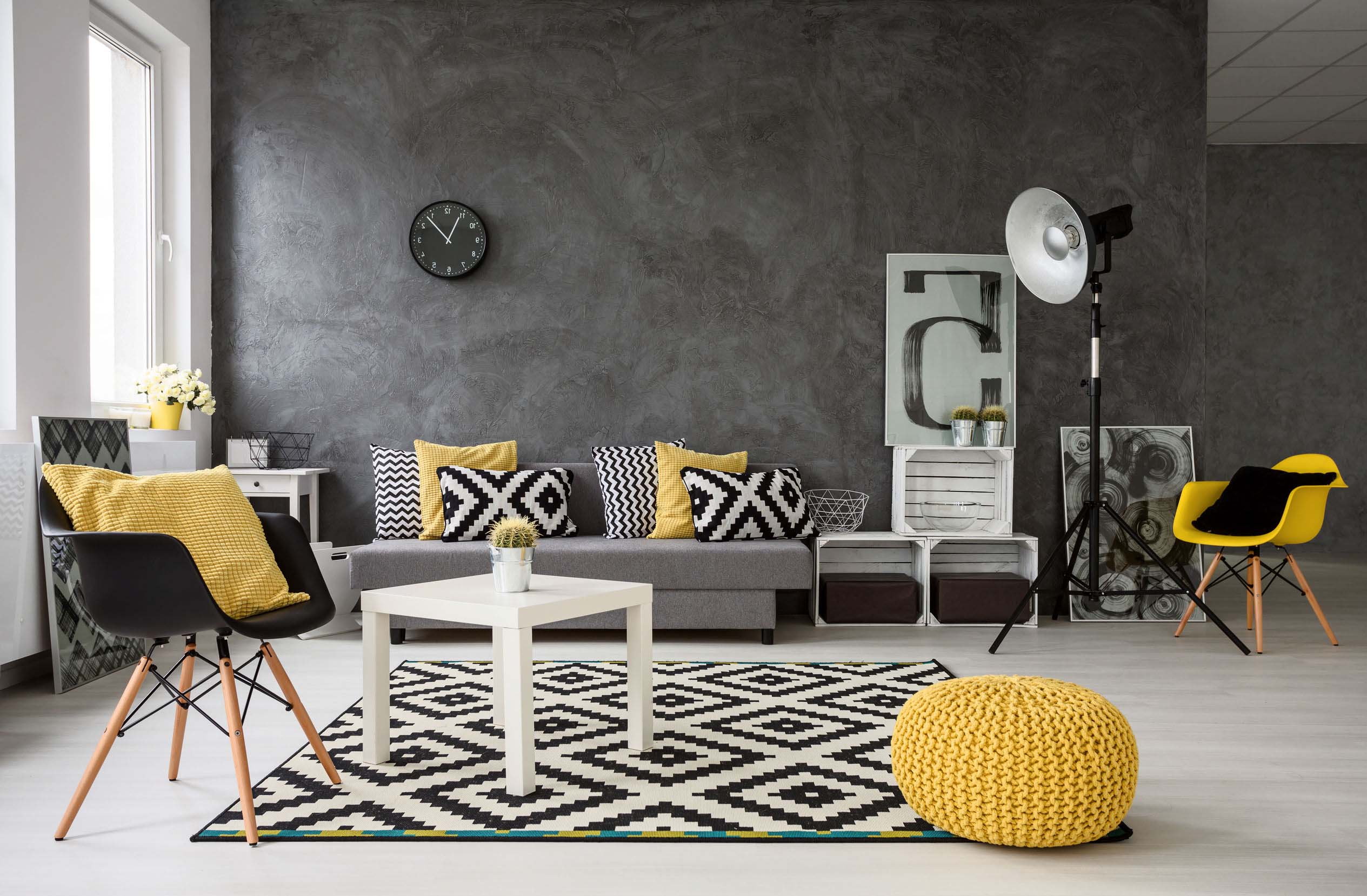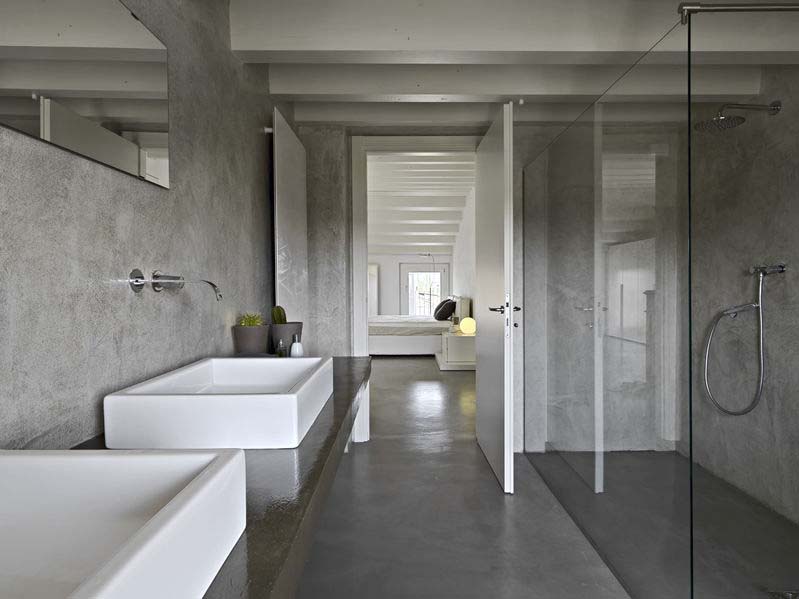 Application & Maintenance of Microcement
It is also very important to keep in mind that it is a material that is applied in layers. That means, that every layer application needs its curing time. Do not rush the required time interval between applications! If you do, then cracking may result. It is also very important to have a clean subsurface to work on.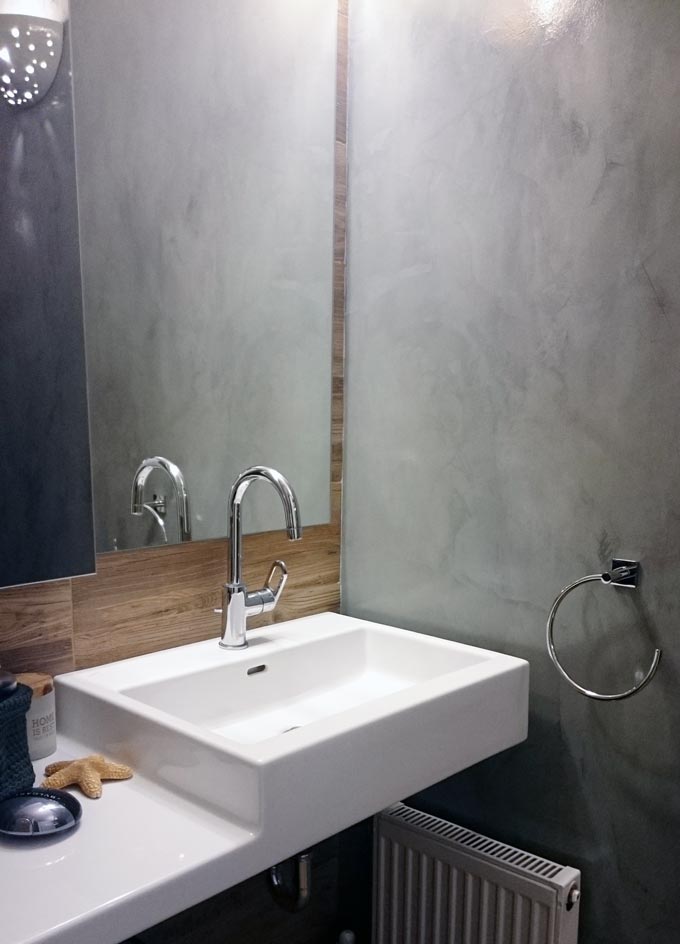 Application Temperature
Another factor to consider is the room temperature. If the room temperature exceeds 25°C, then it's best not to undertake the project. The mix hardens real fast and at high temperatures you'll need a retard admixture at best. Moreover, to avoid cracking use a mesh designed for microcement applications. Better safe than sorry!
Maintenance
Most brands claim that it is low maintenance – just wipe clean. From my personal experience, I find that as long as you are careful enough with fair use and do not mistreat it then, it will give you no worries. Harsh cleaning agents though, cotton dubbed in nail polish remover and acidic fluids and foods like lemons may harm your beloved concrete surface. So, yes it is low maintenance as long as you look after it properly. Avoid abrasive products and use of sharp tools over the surface and do mop regularly if it's a floor we're talking about.
Should you use it for a kitchen countertop or backsplash makeover?
Despite my love for this ingenious material, I generally don't recommend microcement for kitchen countertop or backspalsh makeovers, unless it is kitchen meant for occasional use. You see, although, microcement can transform your countertop or backsplash, I think that most people are not cautious enough during meal prepping and cooking and so avoiding stains that will ultimately destroy your microcement is a bit of a challenge. I, for example, replaced my kitchen counter for another during a kitchen update project a few years ago, instead of microtopping it.
Rendering Tool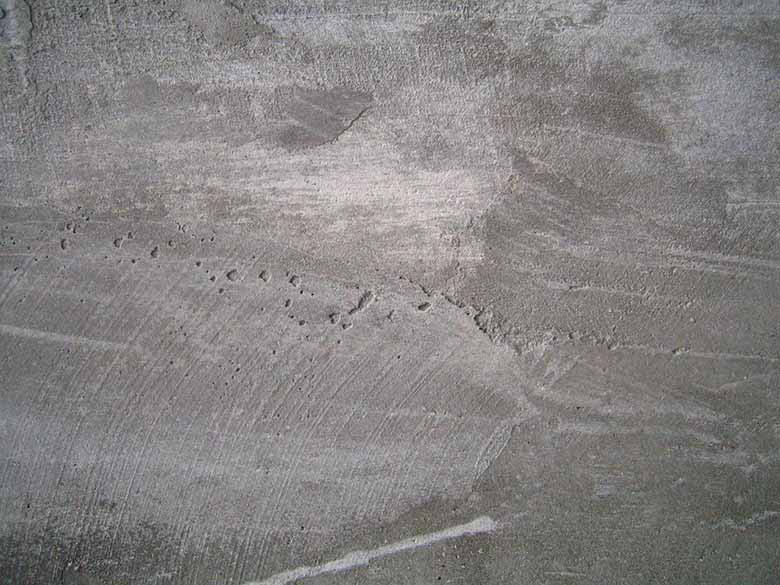 There's also one really cool thing about this material that adds on a greater value. If you dislike the outcome, you can simply sand it down, clean the surface and re-apply! In other words you have the ability to render it as many times as you wish. This is why it makes it a great option when contemplating a furniture piece makeover and basically refurbishing any MDF, plaster, stone, tile, or wood surface.
On this note, dark hues are very impressive from up close. Its resulting "brush like shading" which is part of its unique beauty, stands out best with dark hues. This might explain the popularity of dark gray tones. Light hues produce a more uniform and seamless outlook. It's really a matter of preference. I love them all. I love its rugged yet, polished finish and its breezy drama. It's gorgeous any way we look at it. More importantly it gives us real solutions!
---
I hope these photos inspired you, but if you need more inspiration and want to find out more, then consider watching this YouTube video I compiled with a lot more images of microcement floors and bathrooms and useful information on this topic:
Microcement Cost
The cost of microcement application varies. I have found that quality in brands varies considerably. In any case though, the total cost is the sum of the actual material, that depends on the brand you opt for, plus the labour costs. Just to give you a rough idea though of what I'm talking about (but take it with a grain of salt because prices may vary for numerous reasons) a fair priced quality brand mix is >40 Euro/sq.m.
From my experience, any quality mix costs a lot more than others, but it does not crack or chip like the other cheaper ones do and hence, it is cheaper in the long-run. That is because you won't have to sand it down, treat it and re-apply it anew. Also, many charge more for installing it on walls than floors.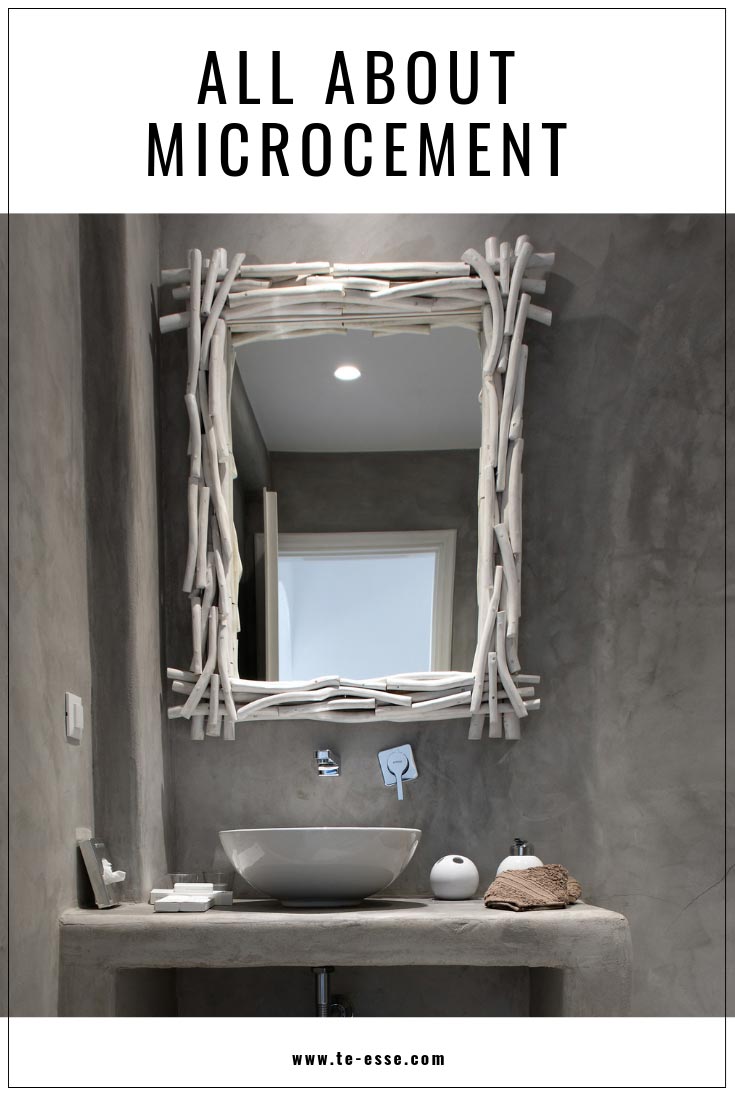 So if you do have any home-improvement projects in mind, then you can share them in the comments below or drop me a line and let me know how it works for you. Till then, keeping dreaming and living big!!
Love,