A new year has just rolled in and I'm eager for more design talks, inspiration and a whole lot more travel insights. Therefore, this year's first post is about a lovely long weekend I spent some time ago in Prague. I will share with you 10 cool things to do while in Prague, one of the most beautiful and impressive capitals in Europe, separated by the Vltava river to the Old and New Town. Prague, also known as the "City of a Hundred Spires" is a city with many hidden gems, rich in historic and cultural sites and ranks as one of the best travel destinations according to Tripadvisor.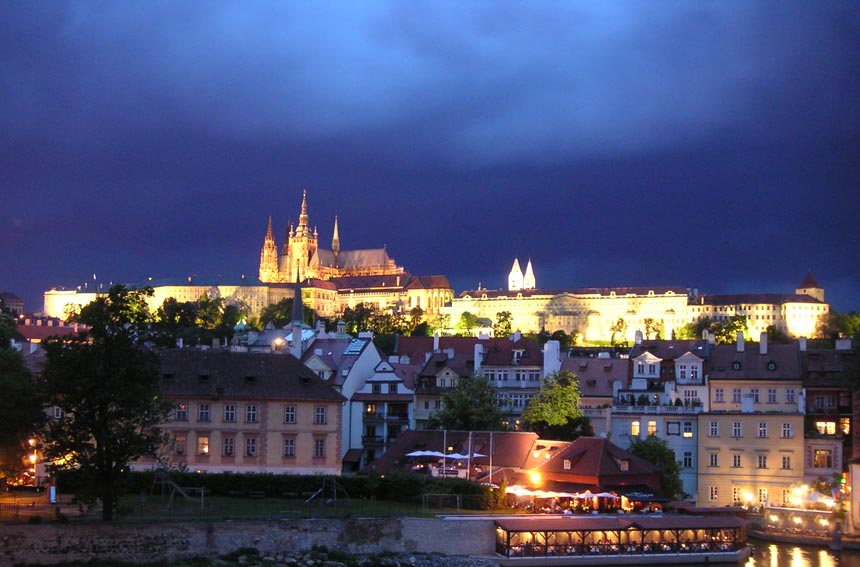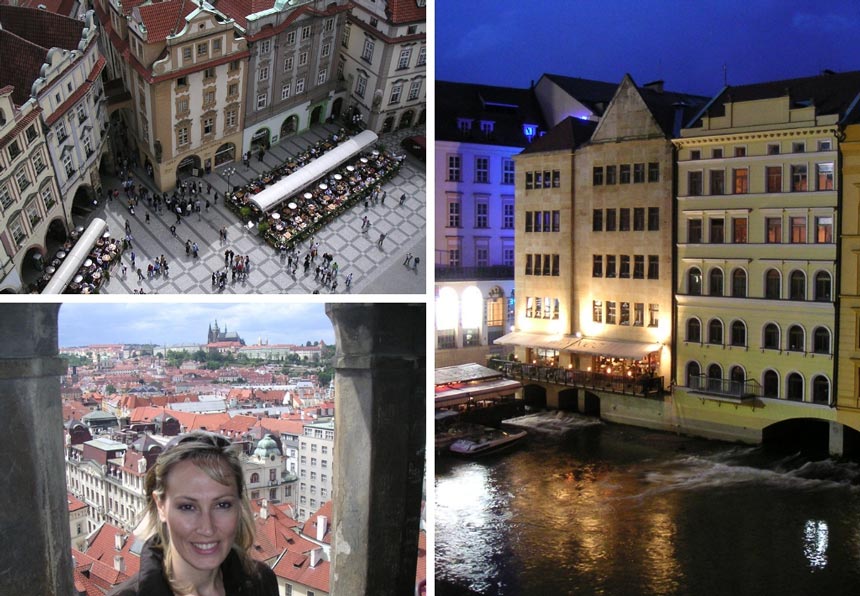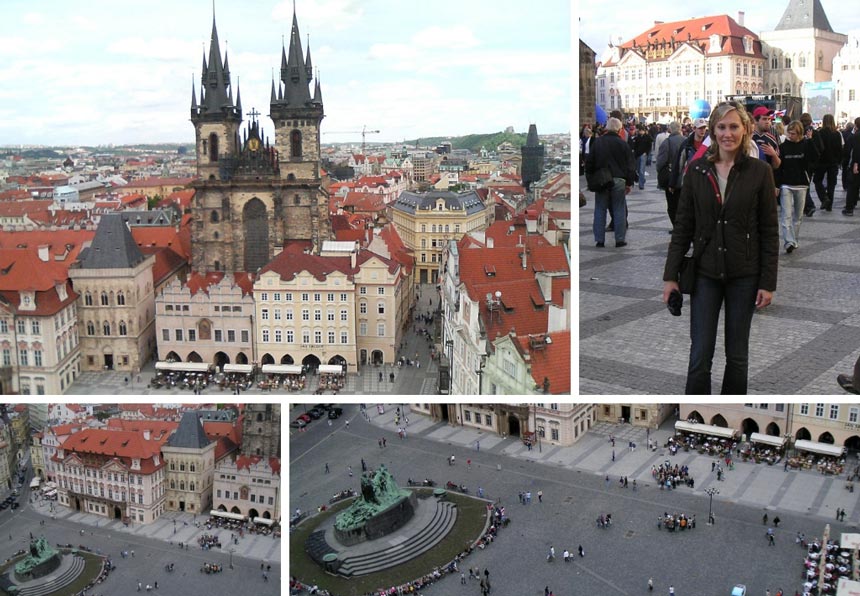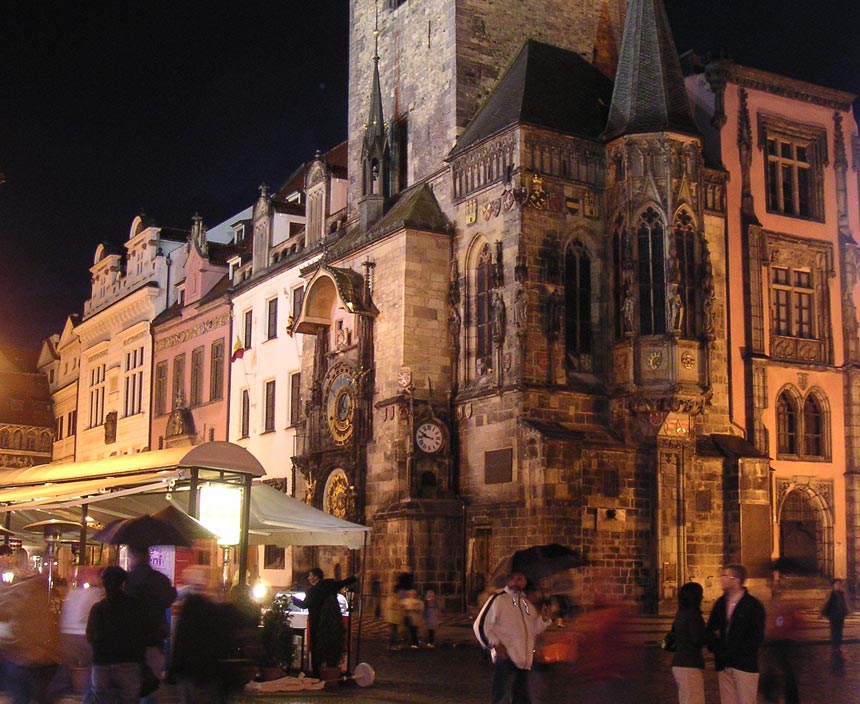 Start off by exploring the Old Town Square.
10 Cool Things to Do in Prague
1. Visit the Old Town Square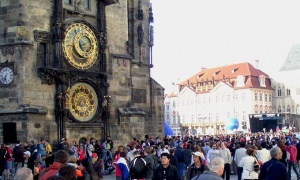 The Old Town Square with the dominating Jan Hus memorial, is close to Charles Bridge and therefore, a great everyday starting point for sightseeing. It has several attractions to it including plenty of restaurants in its perimeter. The city hall with its medieval Astronomical Clock on its facade is one of the best known spots. It also happens to be the oldest astronomical clock in the world that is still working. In every case, it is well worth climbing the stairs up the city hall to catch some gorgeous views of Prague.
∧∨∧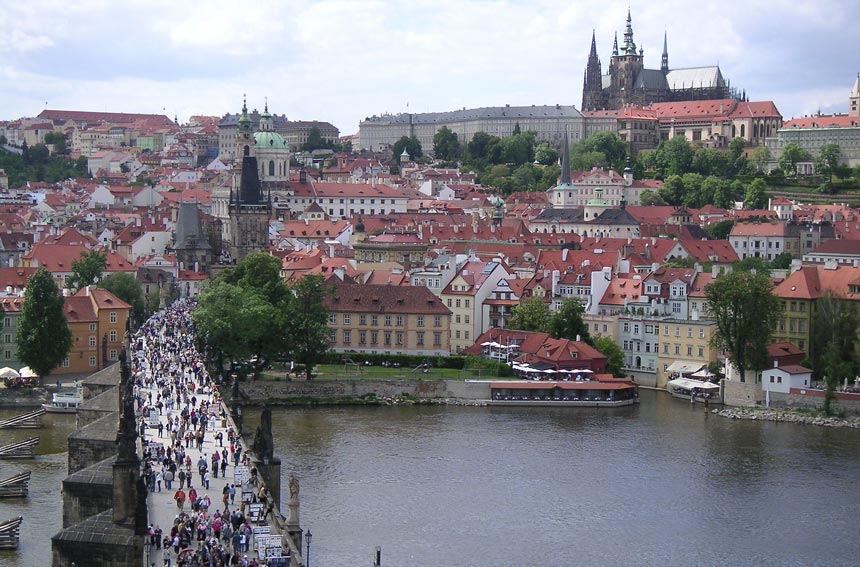 2. Stroll along Charles Bridge
Charles Bridge is a landmark stone Gothic bridge dating from the 14th century, links the Old Town with Lesser Town (Malá Strana). This must not be missed even if it is almost always crowded with tourists, musician, artists and souvenir vendors. It has statues of Catholic saints mounted on both sides. About half-way across the span of the bridge, the statue of St. John of Nepomuk, a Czech martyr saint is found. It is believed that if you touch the statue it will bring good luck to you and you shall return to Prague again. (We shall see about that ;)).
∧∨∧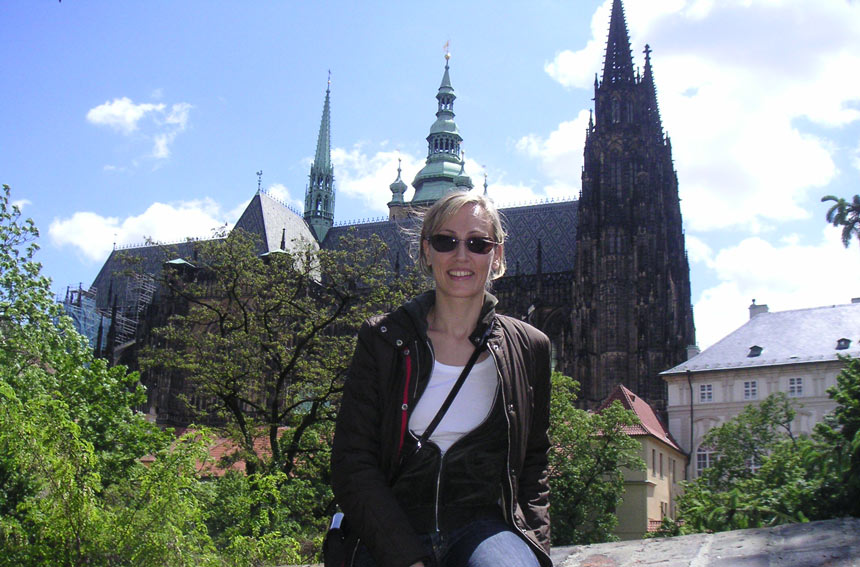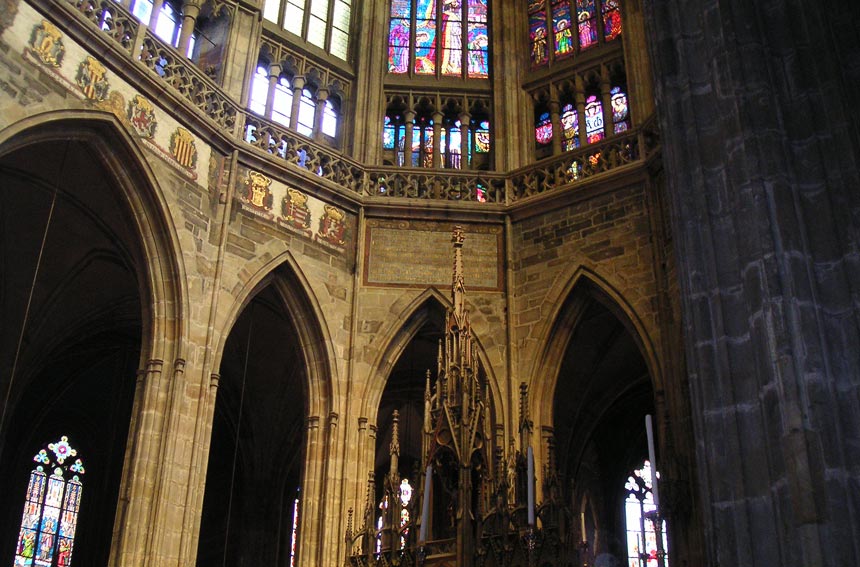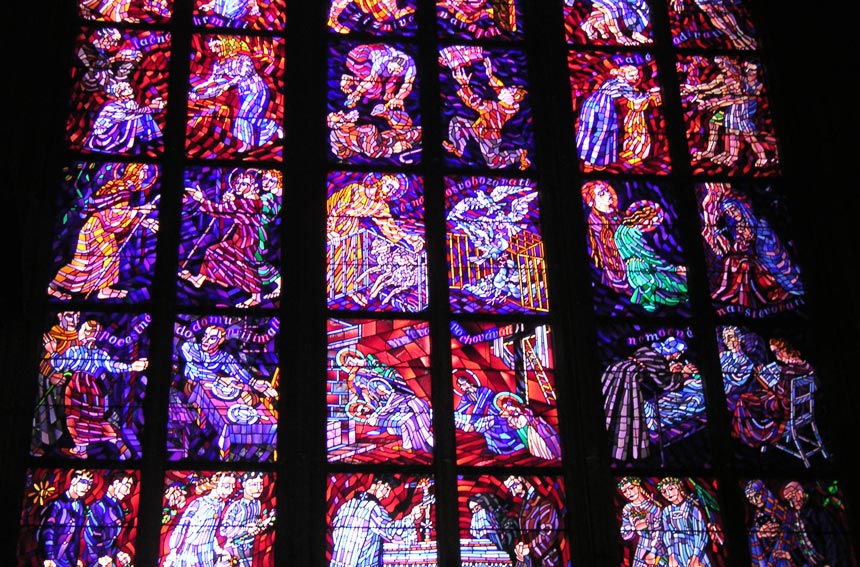 3. Visit the Prague Castle and St. Vitus Cathedral
Both sites are stunning with notable architectural features and fantastic views. St. Vitus Cathedral in particular though, a Gothic monument, has remained quite vivid in my memory because of its captivating stained glass windows inspired by scenes from the Bible. While there, I recommend you blend in the crowds at Golden Lane, a road where goldsmiths used to live in the 17th century. There is a certain vibe on this street that is hard to put in words. It felt as if I went back in time at an age where Knights ruled the whereabouts… and any one of them would pop out of the little stores found down this road.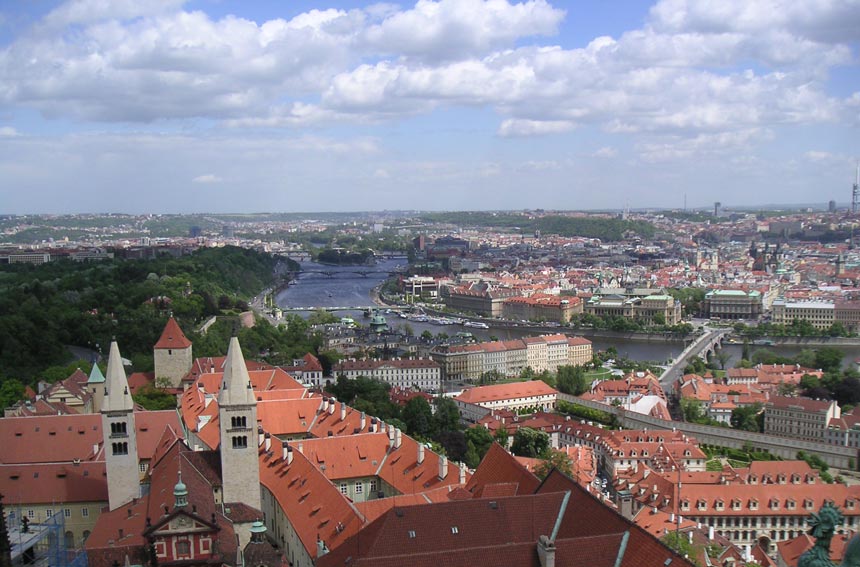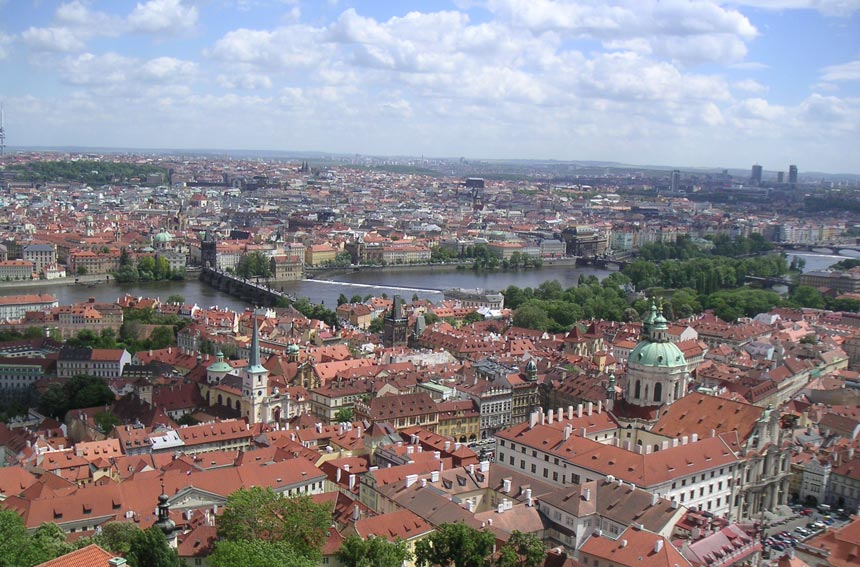 ∧∨∧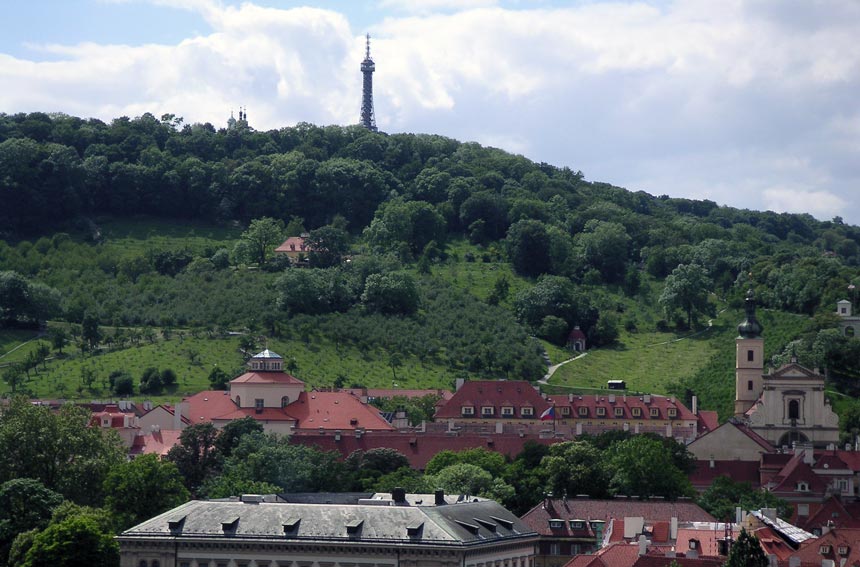 4. Check out the views from the Petrín Lookout Tower
Now the Petrin Lookout Tower offers some splendid views of Prague. From afar, it bares a slight resemblance to the Eiffel Tower. I spotted the inspiration while looking at it from a distance. In reality though when you're close, it is just a tower with 299 steps, at the same altitude as the Eiffel Tower, but no real resemblance to it whatsoever. Still, the views and the park on this green hill make it a great spot for a nice stroll and a picnic if you should so wish. (Word of advice: check closing times and entrance fees before you set out).
∧∨∧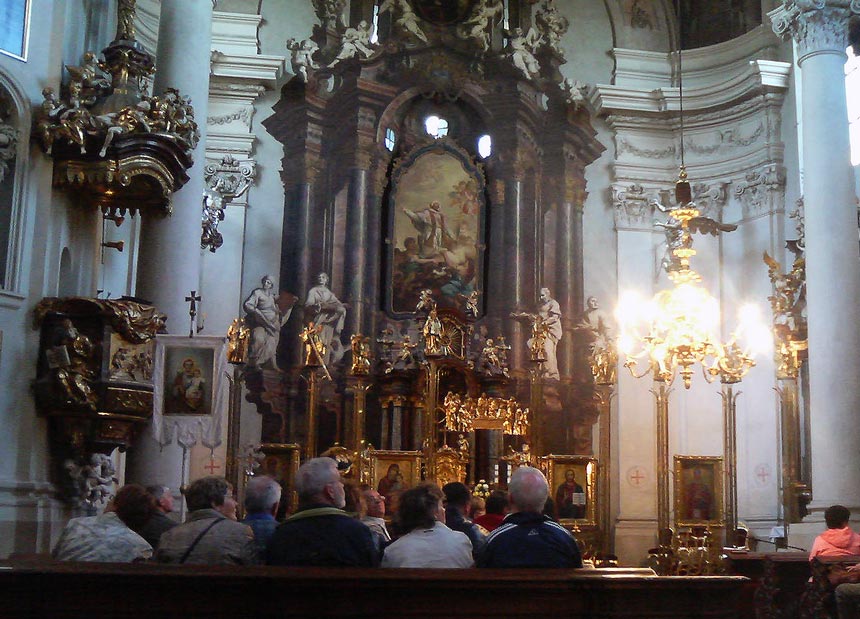 5. Attend a classical concert in St. Nicholas Church
This was an unforgettable experience. It was the first time I ever attended a classical concert in a church and I'm quite sure that was true for a lot of others judging from everyone's reaction. We were all a little numb at the beginning and didn't clap at the end of the first two music pieces. Believe me, that felt awkward. But, shortly after that, the beautiful melodies mellowed away our sceptical attitude and began to enjoy a remarkable recital at the sounds of the church organ.
∧∨∧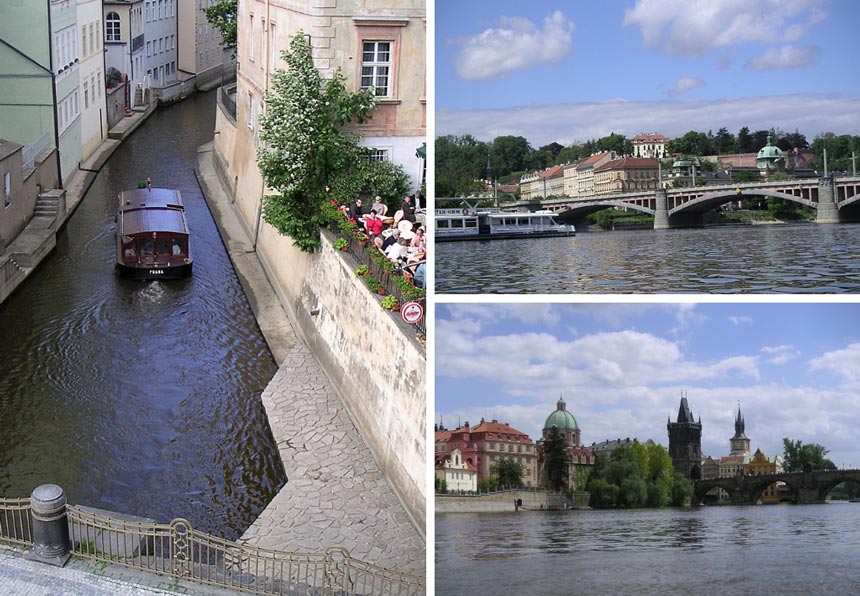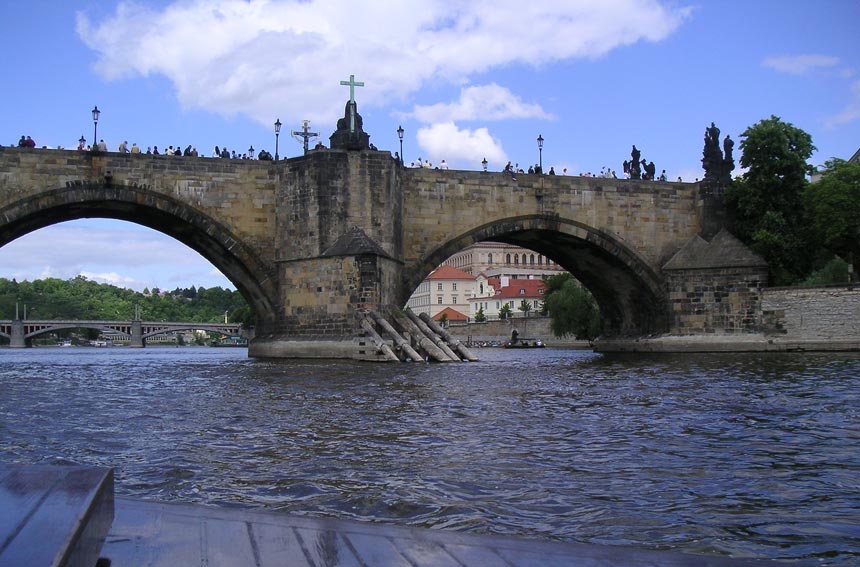 6. Ride a sightseeing boat along Vltava river
This is a great way to see this city from a very different perspective. It is a bit of a touristy experience, but I thought that it was well worth it, especially since the guide told us a few facts about the city and sailed through some canals we knew nothing of. Our guide also told us of a few noteworthy facts. One of them that surprised me was that, a permit to operate a casino is given to any owner who will preserve his/her old building. That explained why there were so many well preserved old buildings and casinos.
∧∨∧
7. Eat Gulash in a traditional pub at Kampa Island
Although Gûlash was originally a Hungarian dish, it has been adopted in the Czech cuisine and so it can be found as a regular dish just about everywhere. So if you are a meat lover this dish will not disappoint you. Similarly, there are plenty of other culinary dishes to try out.
∧∨∧
8. Visit the Museum of Communism
This is a museum with a very grave vibe to it and that's why we kind of went through it really fast. It gives a pretty immersive insight of what life was like during the Cold War under this totalitarian regime.
∧∨∧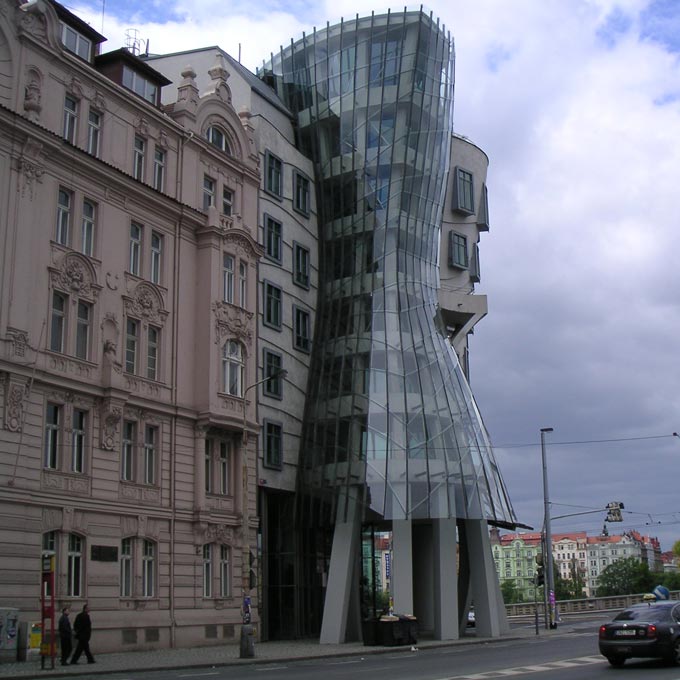 On our way to the Jewish Museum, we passed by Gehry's Dancing House, also known as Fred and Ginger. (It is one of the 10 must see iconic buildings by the way). It really stands out against the other Baroque and Gothic buildings, bringing somewhat of a controversy at the time it was designed back in 1992. From afar, it looks like two dancing partners and it's hard to miss as it overlooks at the Vltava river. Personally, I liked its playful design against the more serious-looking buildings and so I thought it added an interesting contrast.
∧∨∧
9. Witness the Jewish Cemetery
The Old Jewish Cemetery is found in the Jewish Quarter (Josefov) and it can be combined with any of the three synagogues. It was quite an experience, but as a note of advice keep in mind that the synagogues are small and usually quite crowded.
10. Shopping for lead crystal
Many people combine their visit to the Jewish Quarter with some high end shopping. We never had the time to do that and I certainly don't regret it either. But if you're interested in some shopping, then bear in mind that the Czech Republic and region of Bohemia in particular are well known for their amazing lead crystal decorations. Note that lead crystal is heavier than regular glass, more sparkly and definitely more resistant.
A tip to remember is that Czech crystal must contain at least 24% lead, by law. Also, Garner a very popular semi-precious stone is featured in many of the jewels sold there. Therefore, do allow yourself some time to shop some of these local treasures. 😉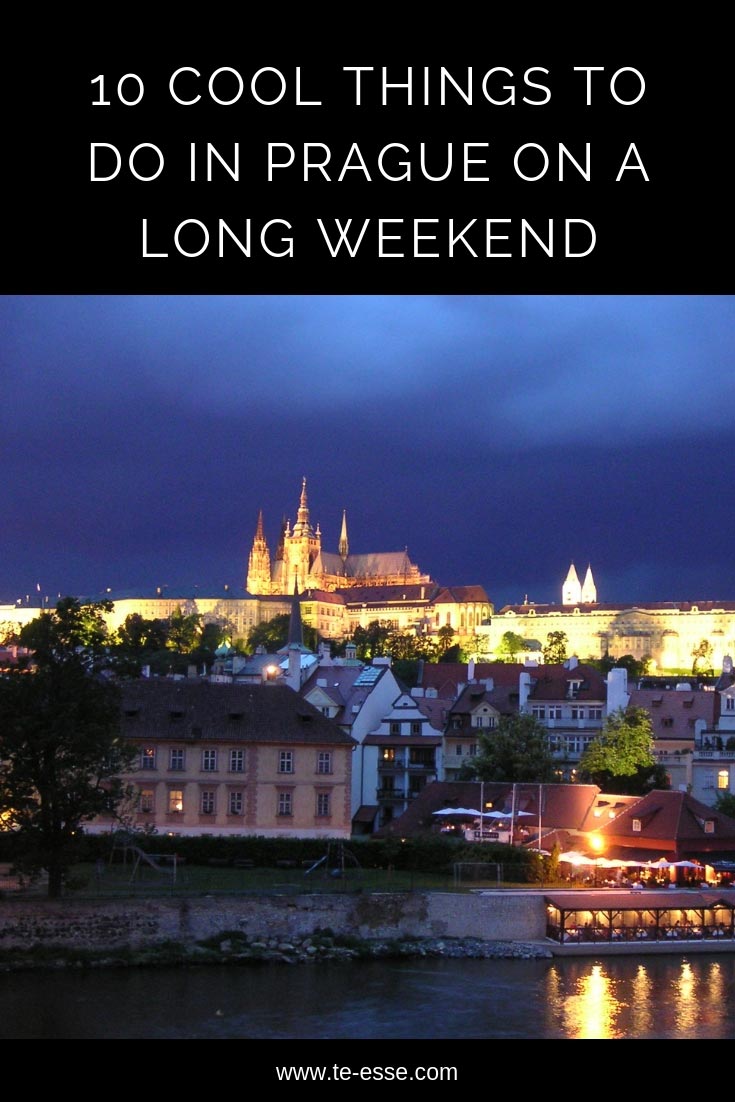 I hope you try out these 10 cool things to do in Prague when you visit. One thing is for sure: while writing this it brought up a lot a nice memories for this is indeed a city worth visiting.
∧∨∧
My best wishes for a happy new year to all of you!
Love, xo