Last weekend, we visited the heart of the Peloponnese and in particular, a traditional village called Stemnitsa in the Arcadia region. It is built on a rough rocky mountainous terrain at an elevation of 1080m. The view as we entered the village was breathtaking; a meandering complex of approximately 500 stone masonry houses stretching across hilly cliffs.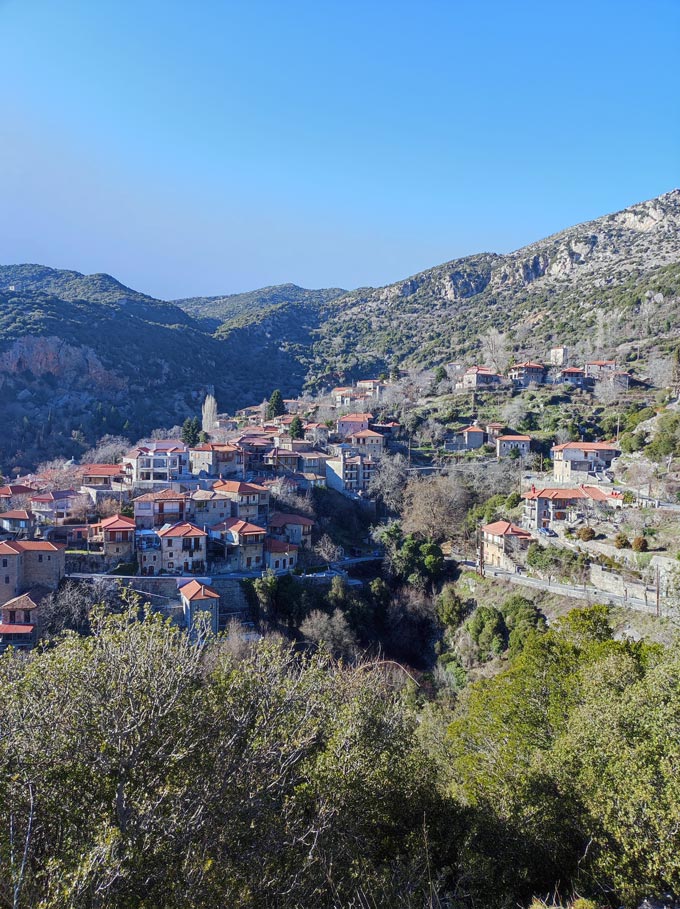 As we wandered around the streets of the village, we came across a number of spring fountains with fresh, clean drinkable water. Midst the "center-line" of the village was a channel with plenty of water running downhill. And I kept on thinking how lucky can someone be to live so close to clean running water like that, or enjoy a nice relaxing evening on a patio and being able to hear the running water! Simply precious.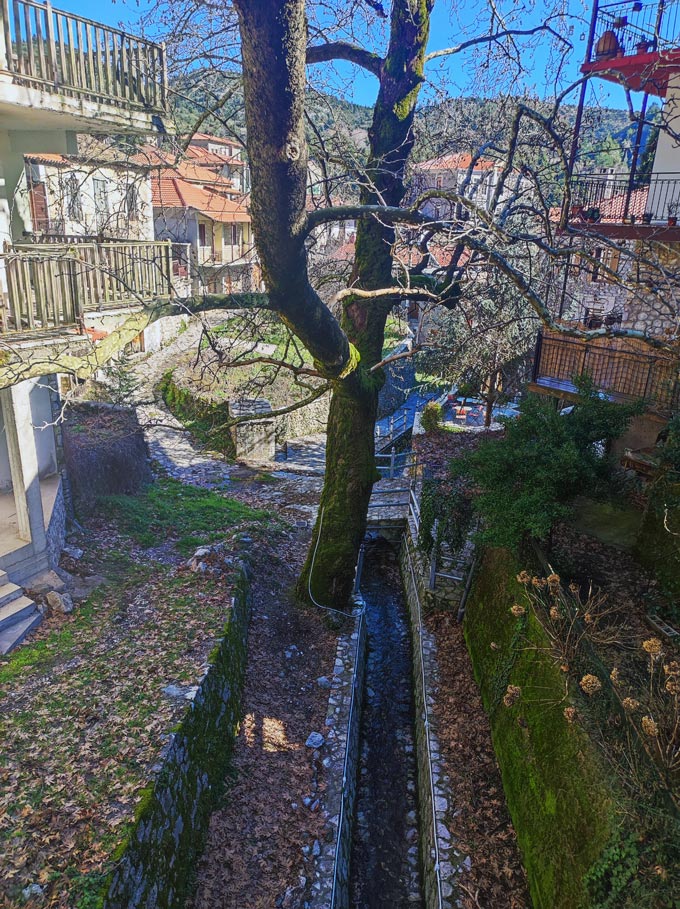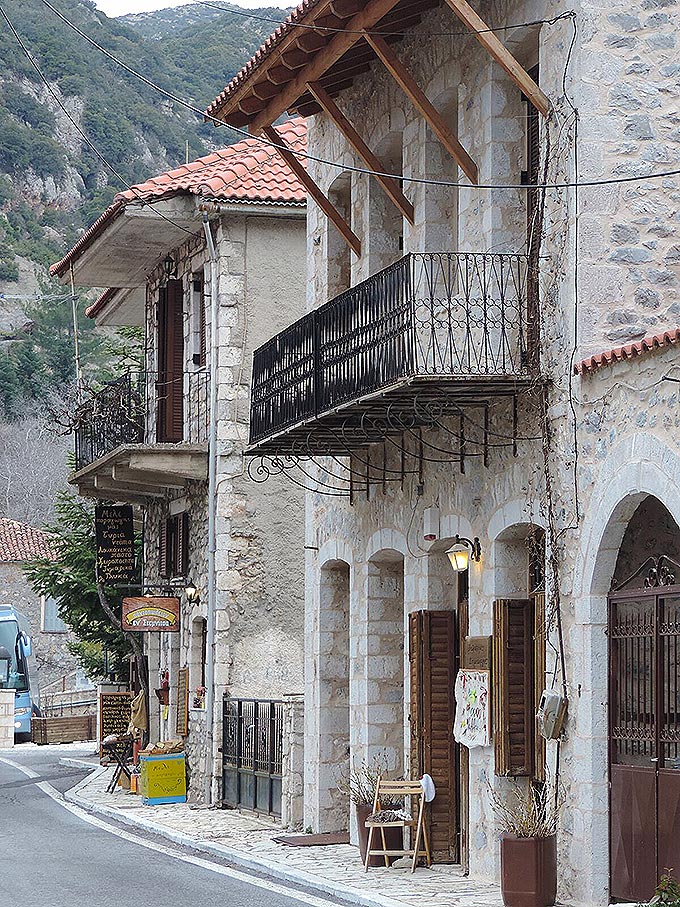 Clearly, this village was once a very lively and rich one. Although, some houses are in ruins, at present, the vast majority of the houses have been renovated. Some of them are very well kept summer residences and a few have been converted to small hotels and guest houses. The odd square in the mid of the village, with its main church and clock tower, is still the gathering hotspot of locals and tourists alike.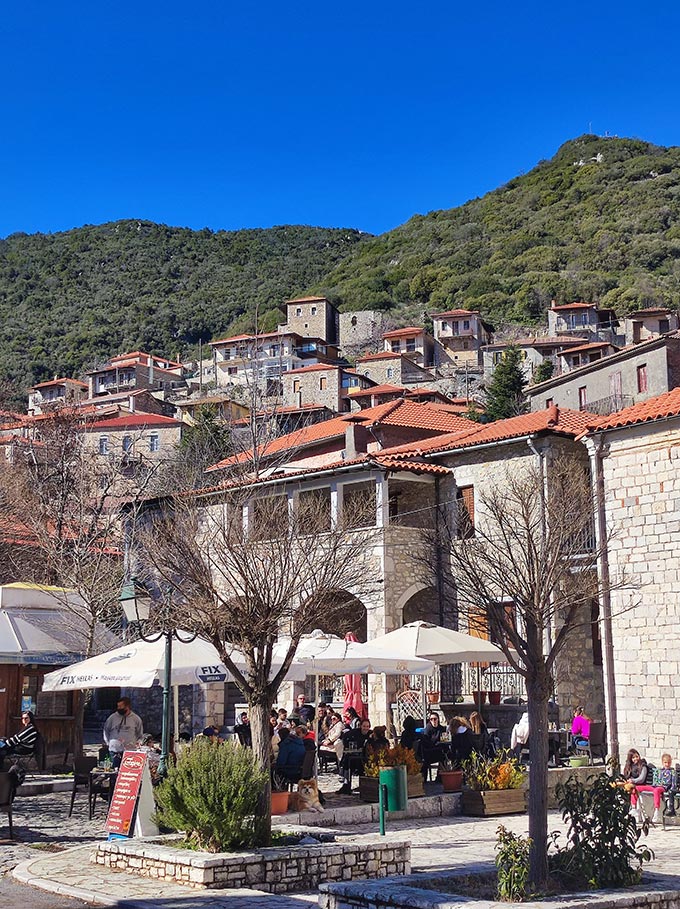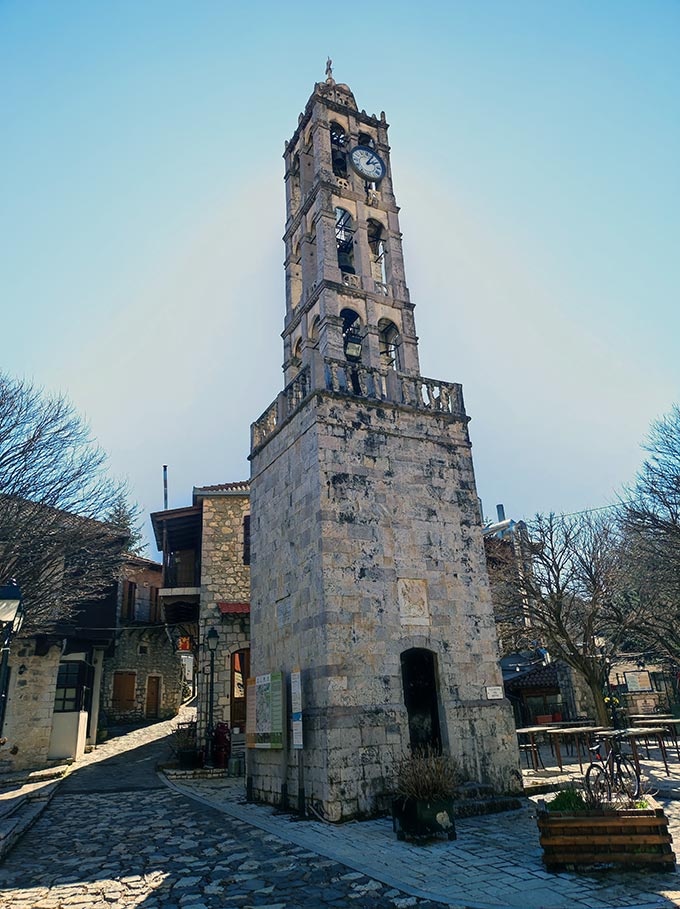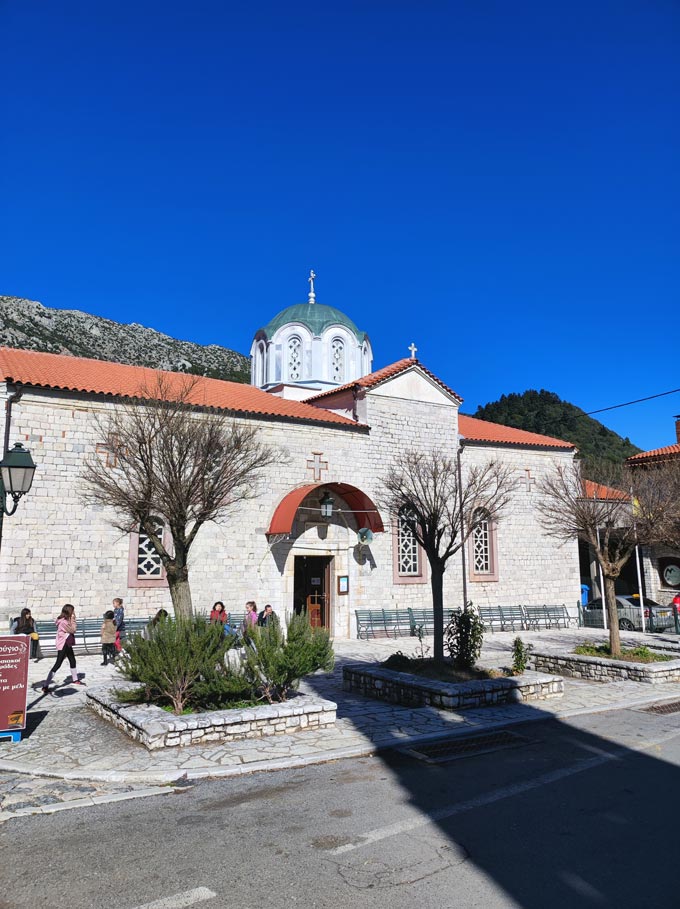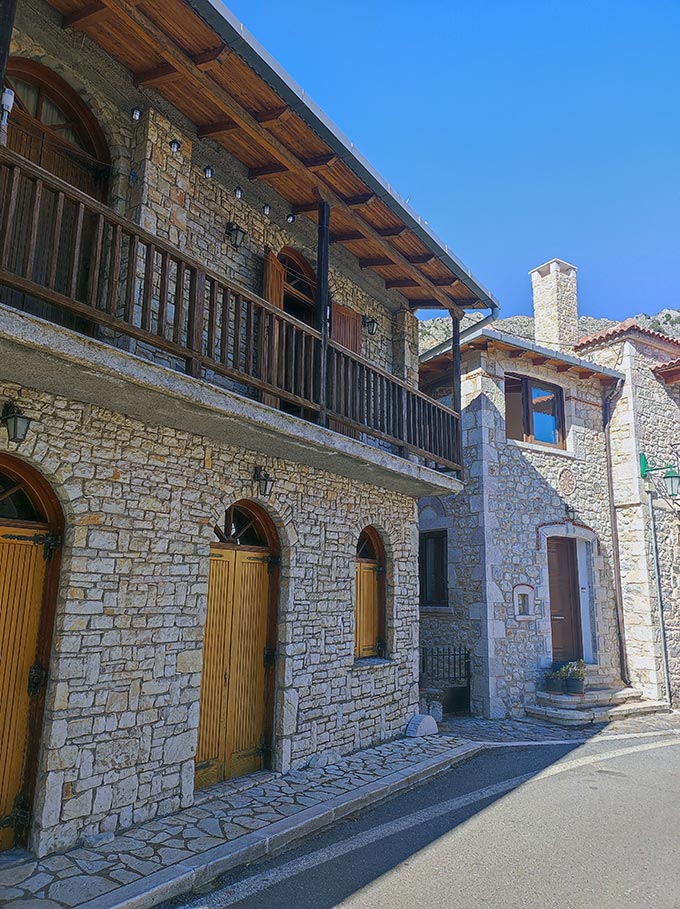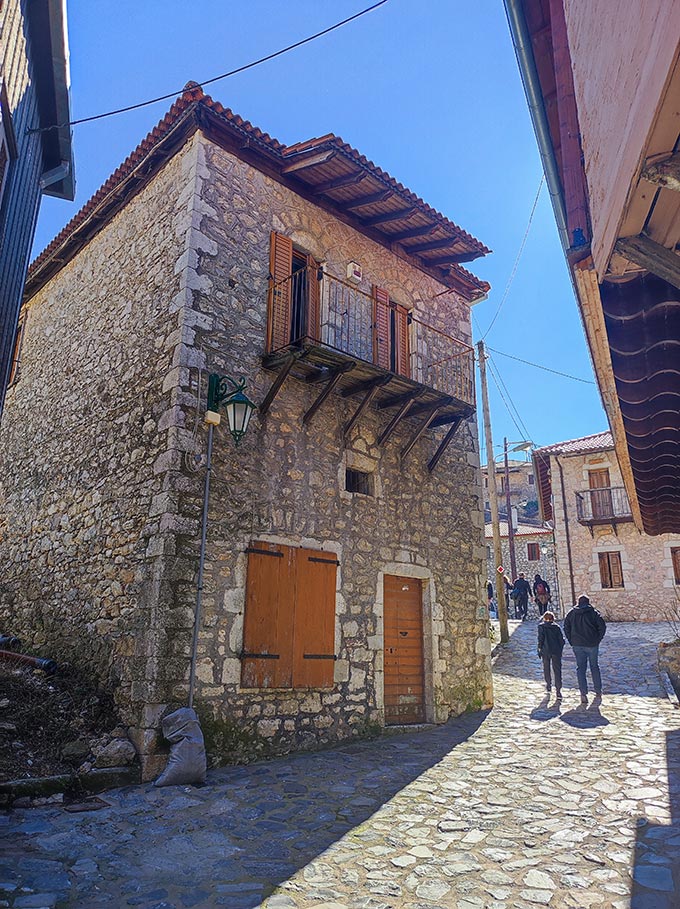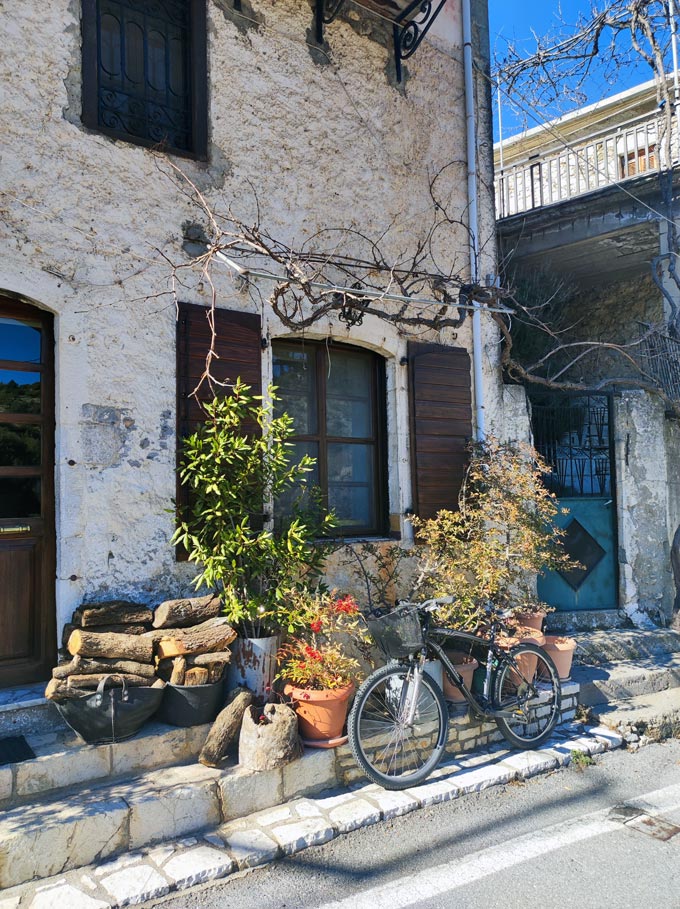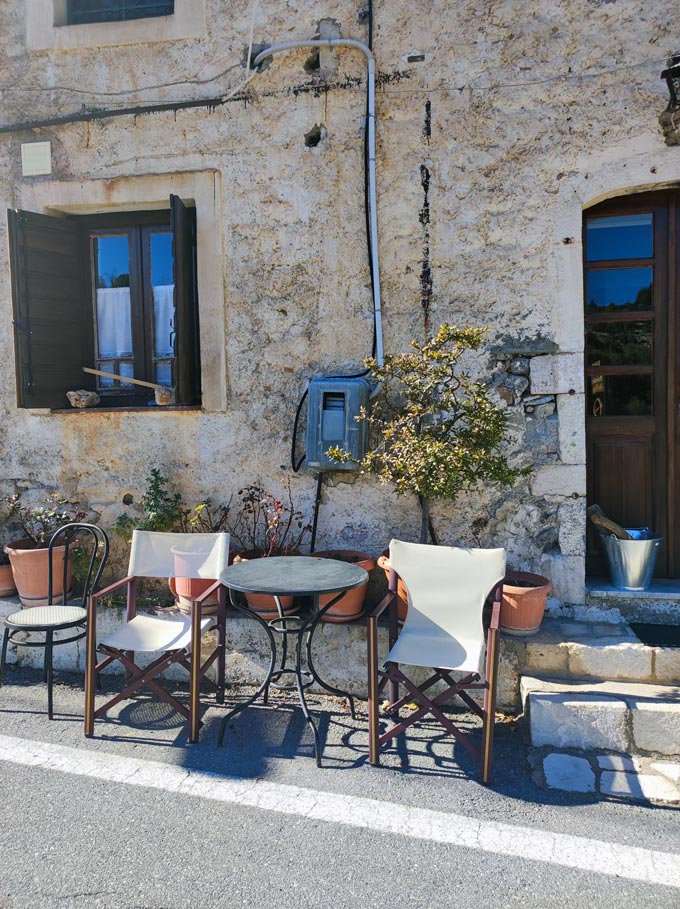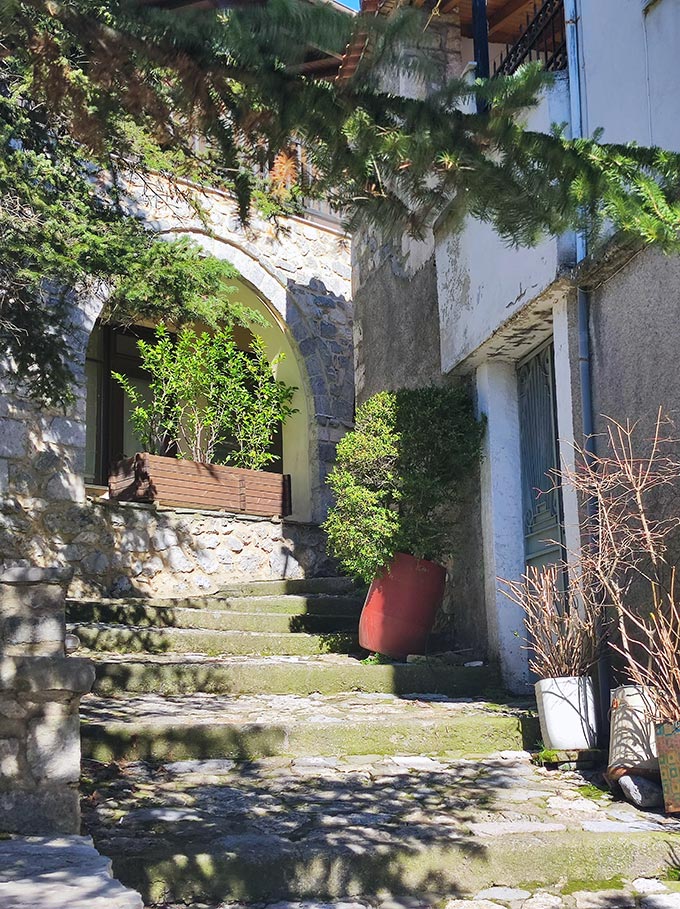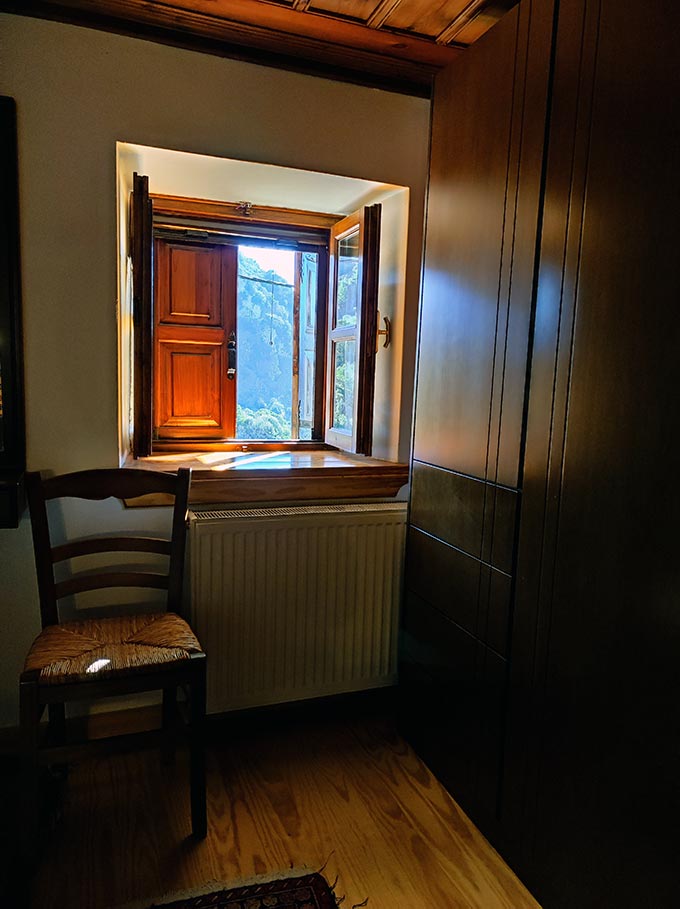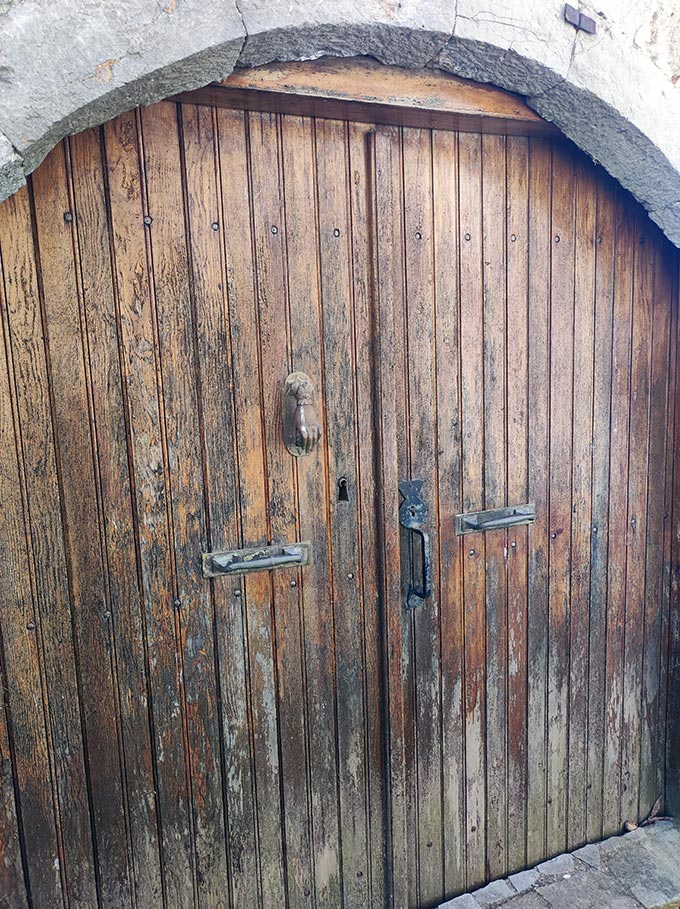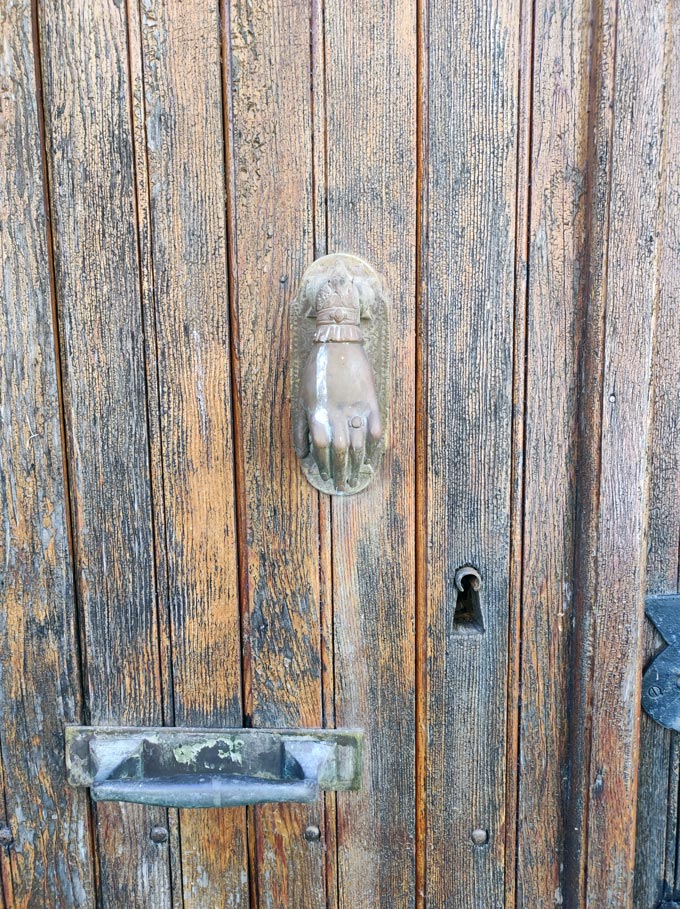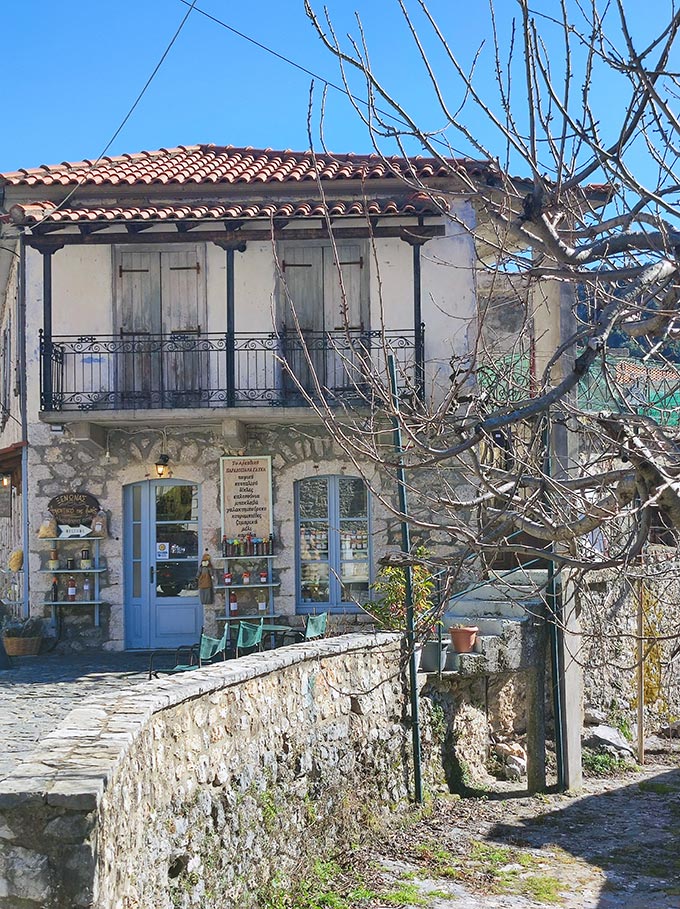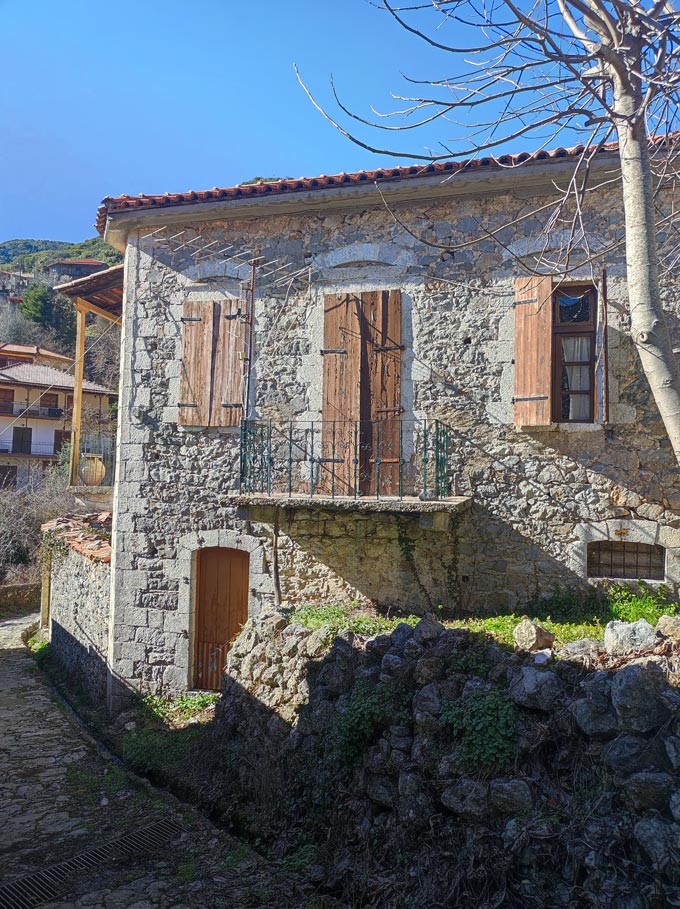 Among the village homes, there is a public school for gold-and-silversmiths. The entrance door to this school is a great display of craftmanship. And the door to any building is one of its key features that I always take note of. A door can spark one's imagination about what is behind it and as such, this beautifully crafted door has a lot to say about the work that is being carried out in that school.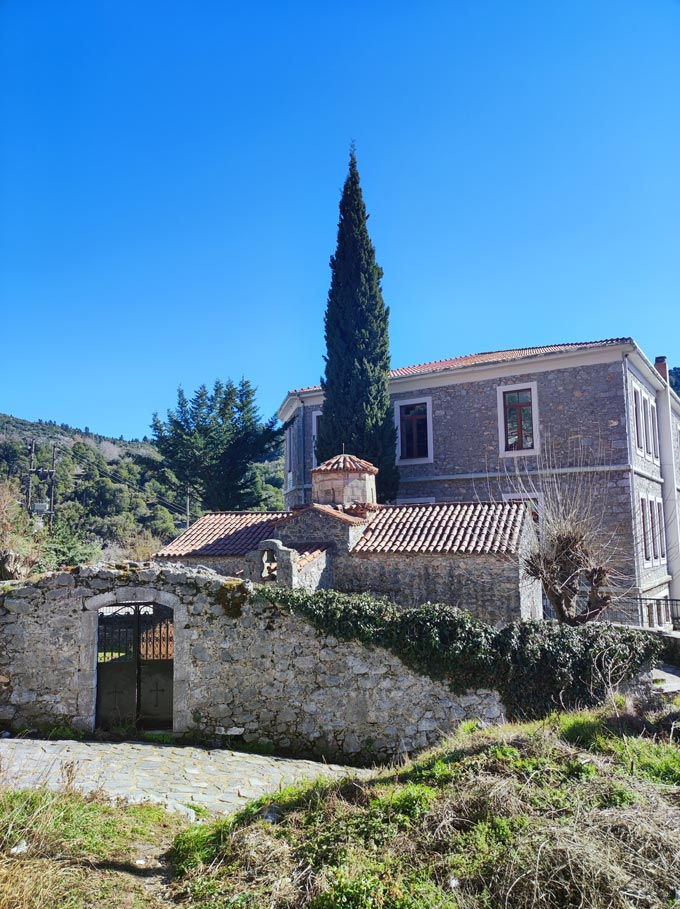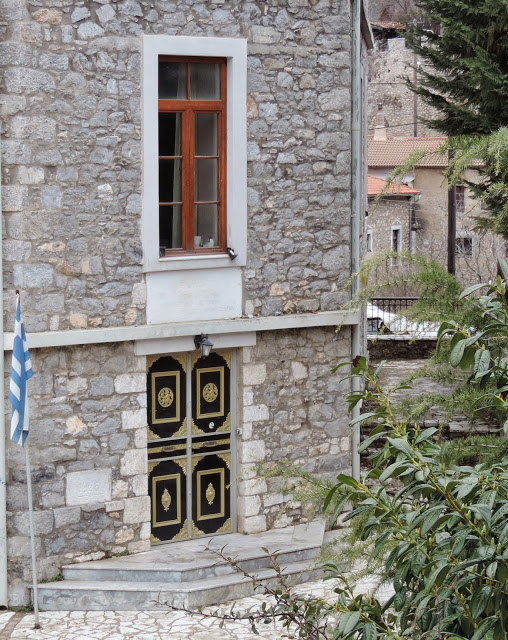 Most people just travel through this village. But after having spent a weekend there, it became obvious that the pace is a lot slower. The people are friendly and hospitable with an easy going attitude. Consequently, it felt great to unwind, catch our breaths, take in the views, fill our lungs with fresh air and enjoy a relaxing weekend, just a couple of hours away from Athens.
Of course, we owe special thanks to our kind host and friend for his hospitality.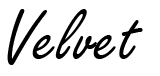 P.S. All images by author.