One of the most restorative and mindful things you can do is gardening. You don't have to know much about it. You don't even have to know the names of the flowers or shrubs you plant. You just have to follow your gut, start with one plant at a time and be present. Plants of your choosing, along with planters that will enhance the aesthetic you're after, will have you swooning in a blink. Before you know it, you could turn any odd spot into a unique green haven and turn urban living into a more pleasurable experience.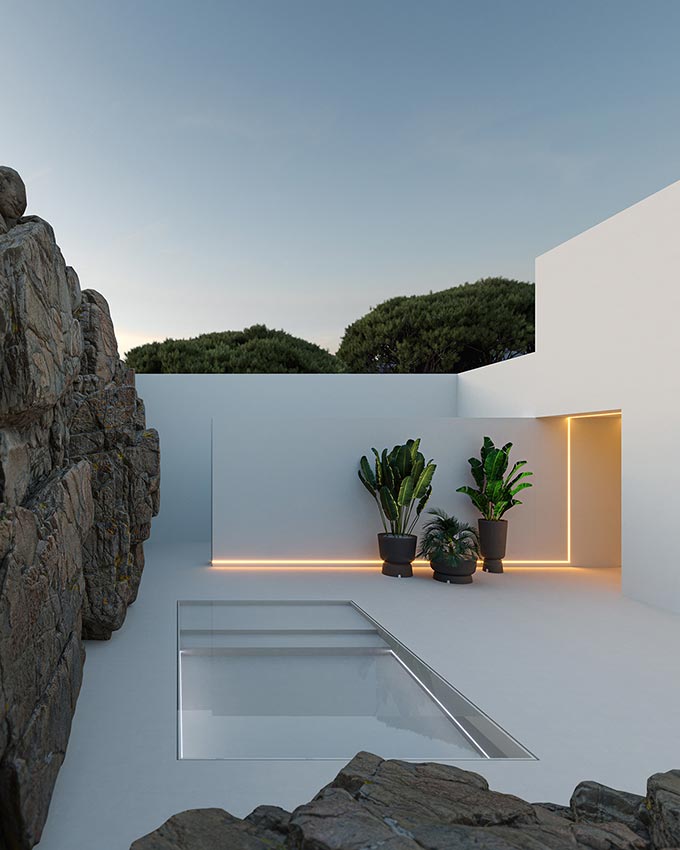 Green fillers appeal
A trick, that is old as time, is to decide upon a star plant – your favorite; as long as you're realistic about it. As you know, not all plants thrive in every environment; I'm afraid that includes olive trees too. Therefore, choose one that is suitable for your space. Think of the sun and shade conditions; will it be bathed in direct sunlight for hours or not. Opt for a planter as opposed to a small pot, to give your plant room to grow.
Then add some fillers. Those are usually much smaller plants that you can use to fill the top of your planter and boost the green appeal. Having four or five plants like this, instead of one, creates a real punch. Seasonal flowers make exceptional fillers in planter boxes. On top of it, this trick allows you to enjoy the change of seasons, as you engage with planting seasonal plants to suit the mood.
Level up
Vary the heights of your planters to ensure a scape for an organic, not staged, aesthetic. Likewise, opt for clusters with pots as opposed to lining them up across a stretch of a wall or a balcony. Place your pots and planters in varying levels to allow the eye to travel and take in the scape. And when floor space is scarce, then hang them up. Read more how to tips on Home Improvements Chapter 6: City Gardens.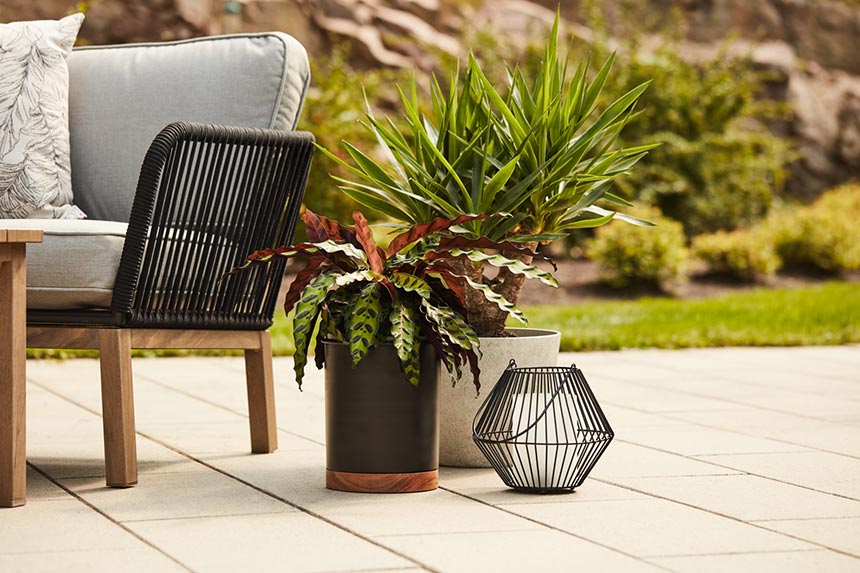 Cohesion
Although symmetry is not always achievable, you should still aim for a cohesive look. That means, if for instance you do have a star plant, then add more of them in a repeating pattern, with other plants in between. The impact of this repeating effect will be priceless. If you don't wish to repeat the same plant, then consider doing so with the planters instead.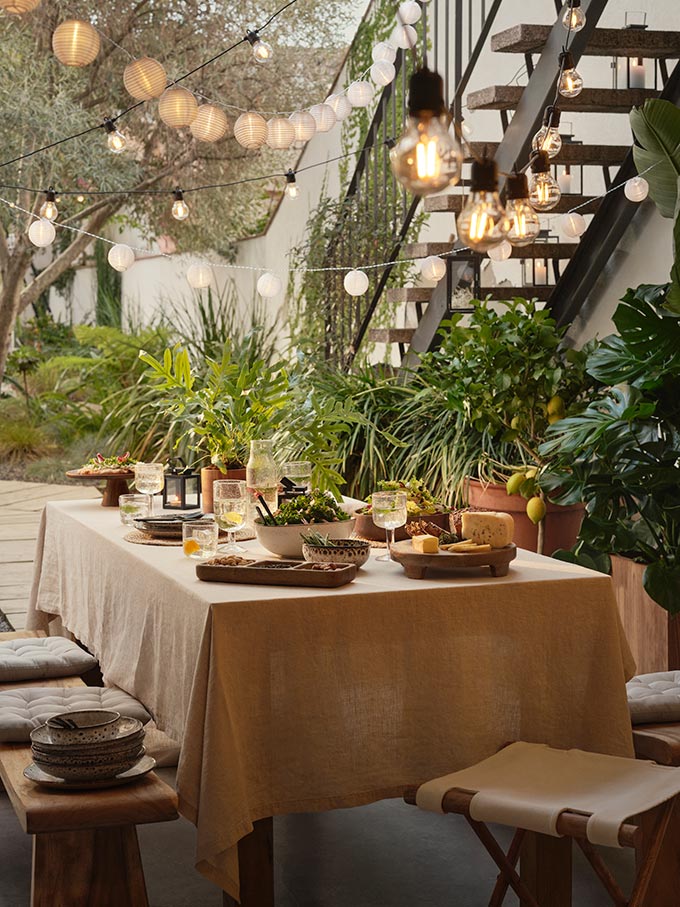 Style it with planters
Whatever the kind of plants you go for, there's certainly a planter or pot to enhance them and style them pretty. Sometimes, you might spot a vessel in an antique shop and turn it into a planter by drilling a hole to it. Other times, you'll purchase a planter from your local garden center or Etsy. However, it's the most unique, vintage type of planters that create a grounding effect, as if this garden of yours has been there forever. Therefore, always be on the lookout for planters off the beaten path, with a unique texture and shape. Embrace different textures, odd shapes, but mostly tiny imperfections.
Planters Lookbook for Inspiration