Think this for a moment: YOU are only four steps away from creating the perfect Scandi-boho home. That's right! Will you go for it? You may well be a lover of Scandinavian design and appreciate the artfulness of Bohemian style, yet never dared to go for a Scandi-boho inspired home style. So this post is dedicated to you, to help you take this interior decorating leap. I will walk you through these four steps as a follow up (in a way) to a post I wrote a year ago or so, about bohemian decor.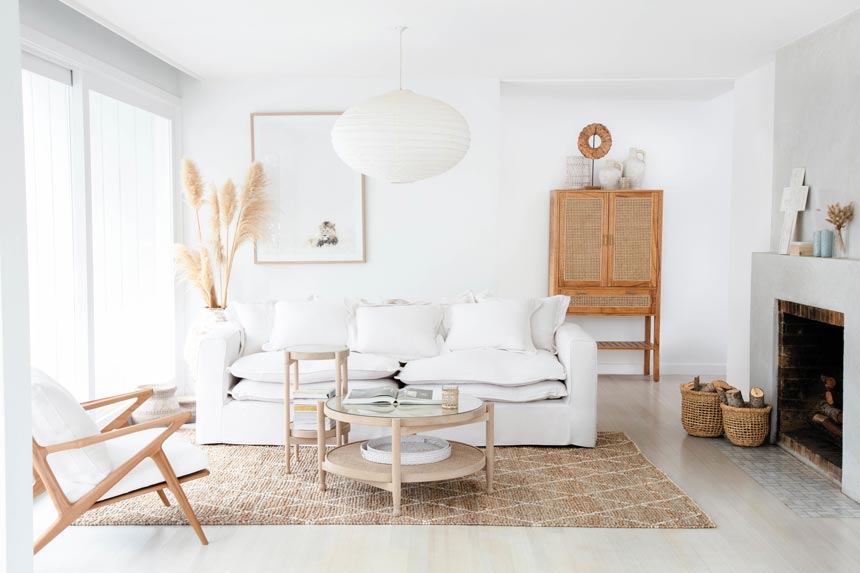 Creating the Perfect Scandi-Boho Interior
Despite the dissimilarities, there are four elements that these two decorating philosophies have in common: materials like rattan and cane, patterns, textures and greenery. I think the image below helps illustrate my point between their differences and common grounds. However, the key to creating successfully the perfect Scandi-boho interior lies in balancing those elements, to create the best fit for you.
Chances are that some of you may already have a Scandinavian minimal interior, but wish to breathe new life into it. Others of you may have a minimal contemporary interior and wish to add some softness and/or a more relaxed vibe to it. In any case, it helps to know where you are now and where you want to go next.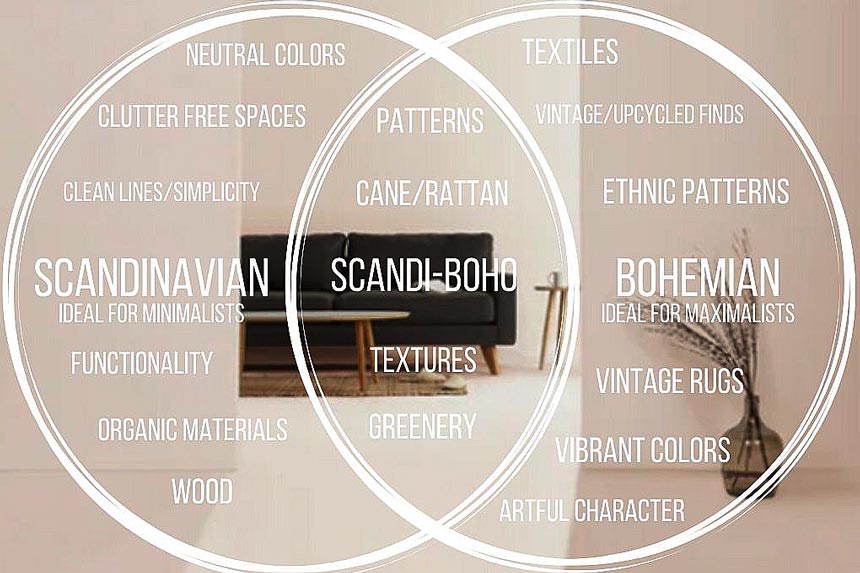 Scandinavian Design vs Bohemian Style
The following two images show clearly the dissimilarities between Scandinavian design and Bohemian style. Scandinavian design is all about simplicity and functionality and a minimalist mindset. On the other hand, Bohemian style embraces a free-spirited approach to expression, moods, and adventures etched in decorating through worldly finds, colors and layered textures.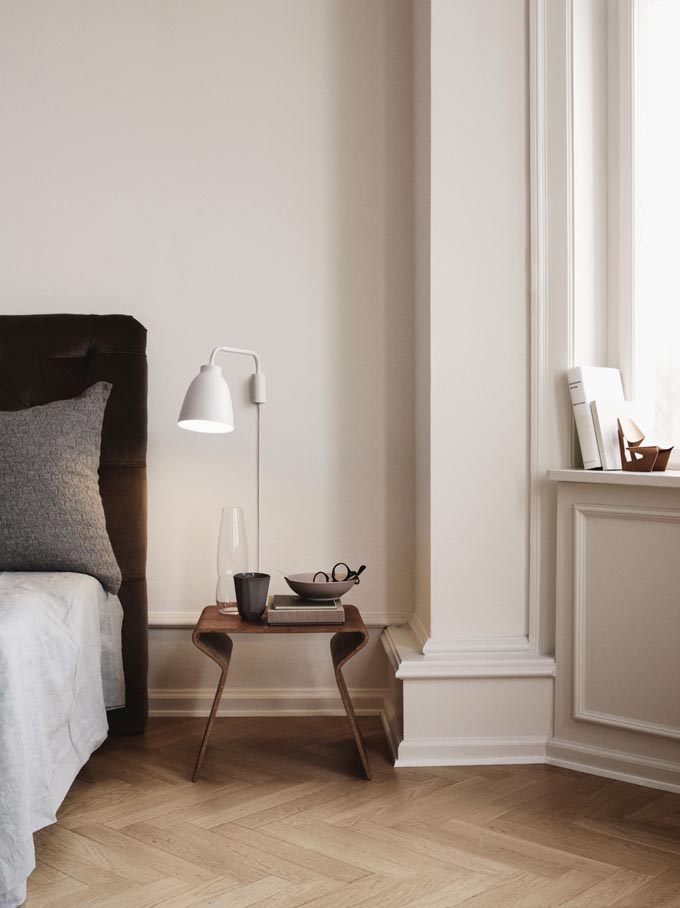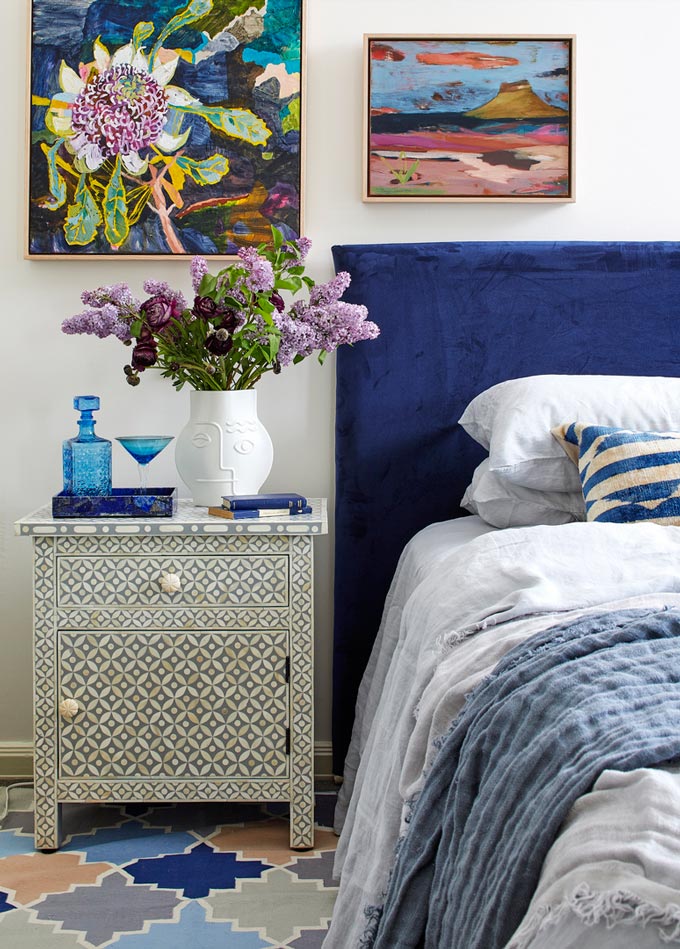 Scandi-boho Style
The fusion between these two styles results in Scandi-boho chic interiors. Some of these are more colorful or minimal than others. The final outcome depends entirely on you and how far you want to go with it. As such, this guide is meant to help you adopt, adapt and give your very own interpretation of this style.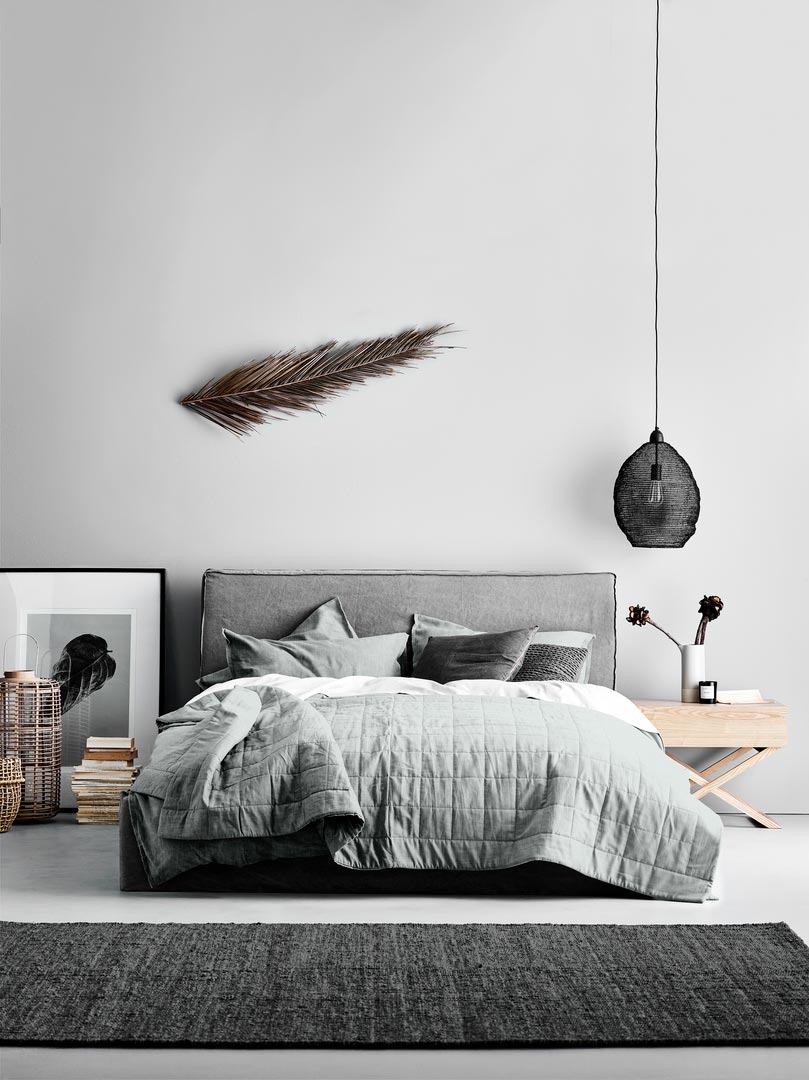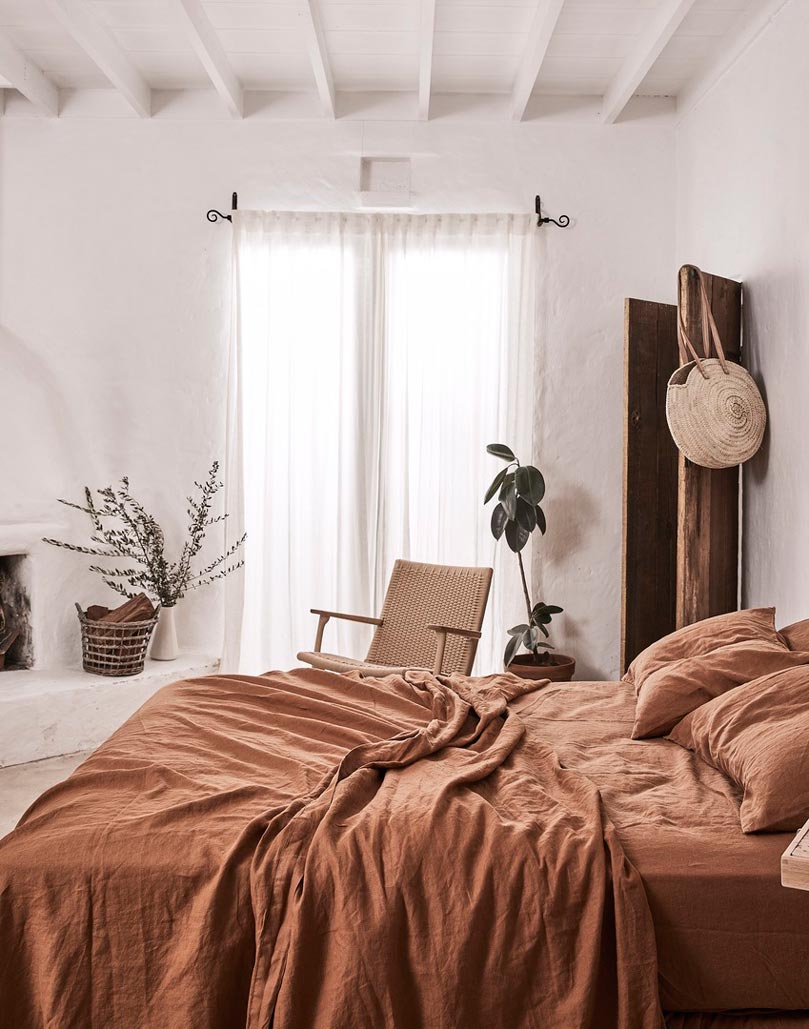 Now, any interior style including Scandi boho, delivers its maximum potential when everything feels natural and well balanced. Too much of anything has an adverse effect. Therefore, it's important to take one step at a time and allow for some "curating" time in between. That means allowing oneself to adjust to the changes with each step, before proceeding to the next.
Step 1: De-clutter
Scandinavian design speaks to the heart of every devoted minimalist because of its simplicity. It places emphasis on functionality, clean lines and requires a clutter-free context. Bohemian style though is far more "busy." It's a style that many maximalists as myself hold dear in our hearts. Hence, it is quite necessary to determine which pieces are your keepers, because they really mean something to you, and which ones need a new home.
I'm sure many will tell you to Marie Kondo everything. Honestly though, if you think over what you like and what you don't, then it won't be too difficult to sort out what's too keep.
The problem: Too many stuff!
The solution: The first step is to categorize your stuff. Artwork is one category. Books is another. Furniture is a category that may be split in two sub-categories – large and small pieces. Just to give you an idea: Armchairs, sideboards and dining sets fall under large furniture. Side tables, shelves and umbrella stands fall under small ones. The aim is to determine if you have any un-wanted pieces that you could give away. On that account, you may also have furniture pieces that may need some loving and updating. Make note of those so that you can come back to them once you have decided how to go about it. Lastly, categorize and sort your home decor in a similar manner.
Obviously, there are pieces I regard more precious than other. That usually pertains to artwork, family heirlooms and finds I treasure. I'm sure you have some of those too. These are your bohemian accents that you should showcase.
Step 2: White Backdrop
Start with a white backdrop. Ideally, that means no wallpapers or deep, saturated wall colors. That is because Scandinavian interiors employ mostly a neutral color palette (lots of grays, whites or beige). Hence, any bohemian decor additions will pop up immediately, making the fusion easier to achieve. However, do not be disheartened if your walls are not brilliant white.
The Problem: Walls are anything but white or are wallpapered.
Solution: Obviously, you could remove your wallpapers and re-paint your walls white. Duh?! But, what if you can't for whatever reason. Well, it is possible to do neither. How? Introduce more white elements (furniture, rugs e.t.c.) and/or larger furniture pieces made of rattan and cane. Also, consider updating any furniture that may look dated to give them a more white (or off-white) appearance. (If you go back to step 1, some of those pieces you noted as in need for some loving may save the day)!
Personally, I recommend painting furniture using chalk paint to appear a little distressed for that vintage look. I think it will add a softer look on the furniture as opposed to a brilliant stark white paint. (Annie Sloan's video tutorial is one of many that should help you in that).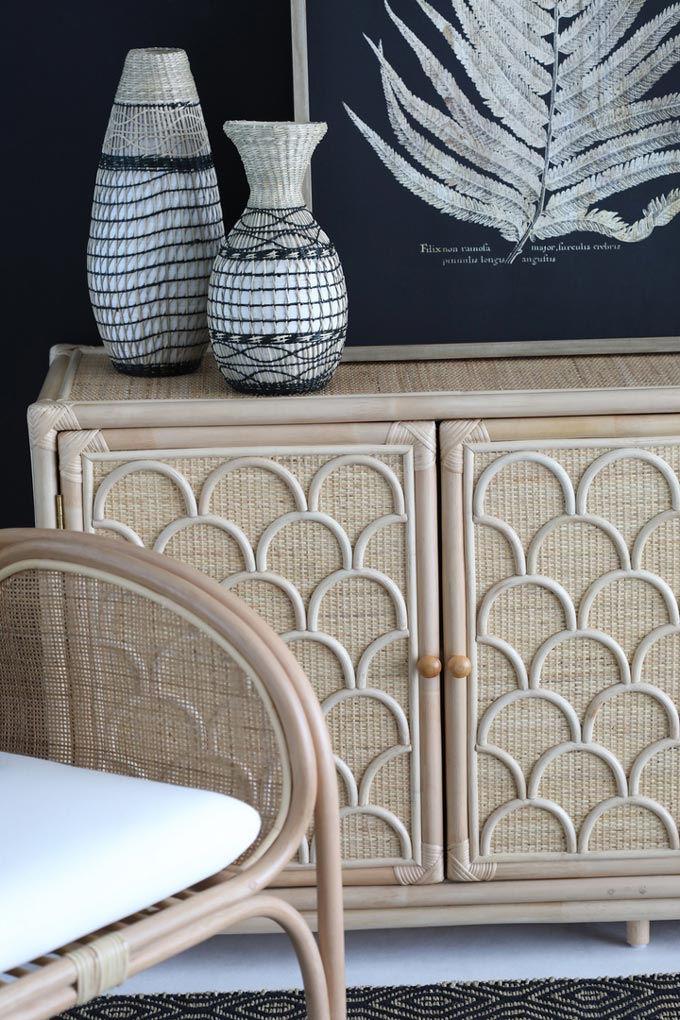 Take note how the vases with their geometric pattern stand out against that saturated navy blue wall. They also match perfectly that beautiful handmade credenza and armchair. Did you notice how that pillow on the armchair is white? As I said earlier, it helps to introduce as many white elements as possible when your walls are this dark. Moreover, in this image you may have noticed that the flooring is white. Hence, layering a dark pattern rug works really well. If however, your flooring is dark, then you should do the exact opposite. In other words, use a really neutral rug that is light in color. The larger the rug is, the more surface area it will cover. Thus, it will help in creating the illusion of that white backdrop that is characteristic of Scandi interiors. Later on, you could layer in small sized rugs in various spots should you want to go more boho.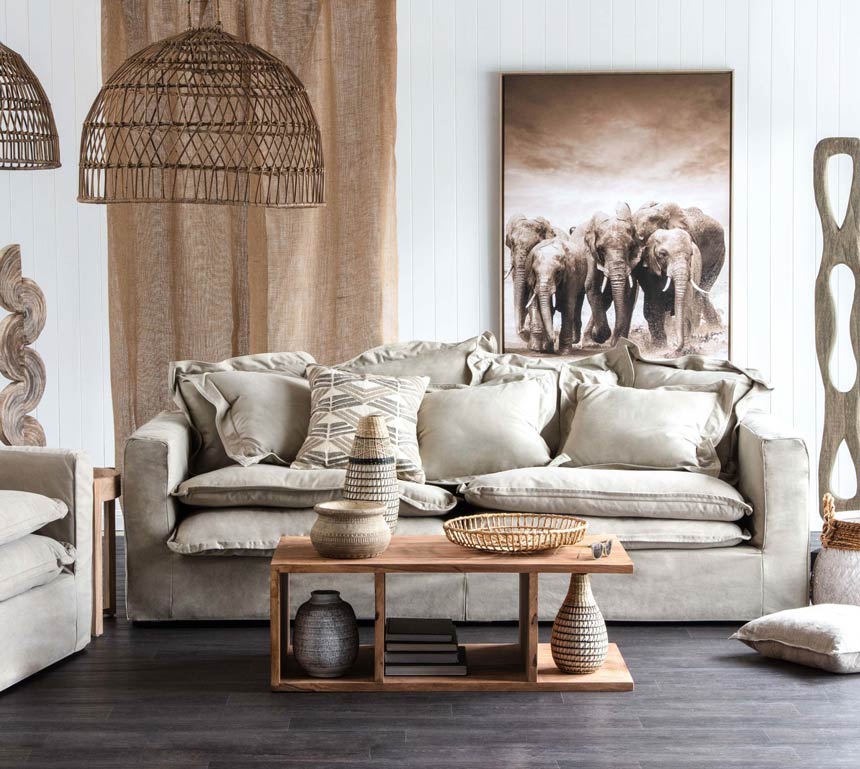 Step 3: Decorate With Organic Materials, Patterns and Textures
Scandinavian design is a lot about wood and woven textures. Scandinavian minimalism includes metals too using steel and chrome. Lately, copper and brass accents have surfaced as well. Needless to say that Bohemian style embraces all these, but with a maximalist attitude.
Furthermore, in Scandi interiors geometric patterns are preferred over ethnic ones. Bohemian style embraces all patterns and especially those with an ethnic connotation. The good news are that in Scandi boho interiors you can enjoy both. Hence, you can go bananas with them!!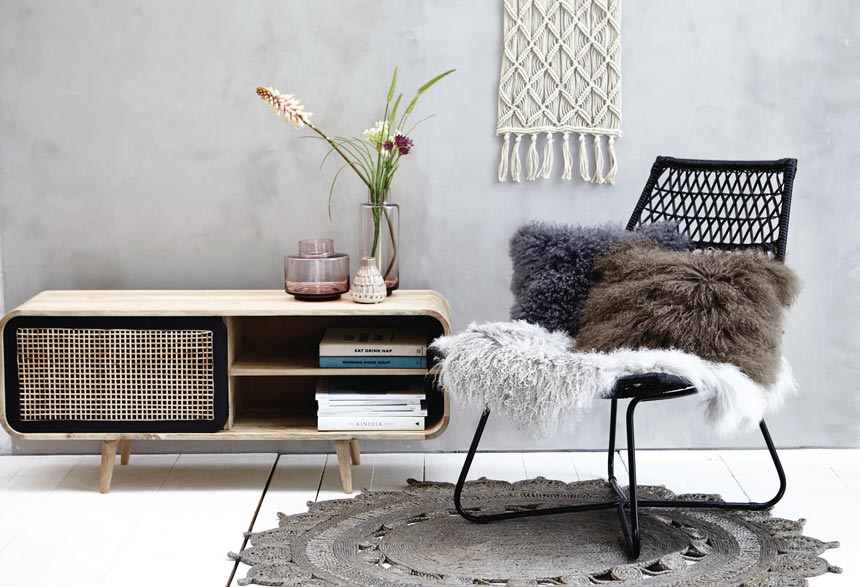 Thence, it follows that Scandi boho inspired interiors can feature all of the above! The introduction of rattan and cane furniture and/or light fixtures will add on the desired organic vibe, a vintage appeal, the required textures and an overall softness. This look can be further enhanced with the introduction of woven textiles with plenty of patterns and a wabi-sabi attitude. Throws, area rugs and decorative pillows hold the magic. If you're worried about the pattern clash, then check out my guide where I discuss how to match patterns like a pro.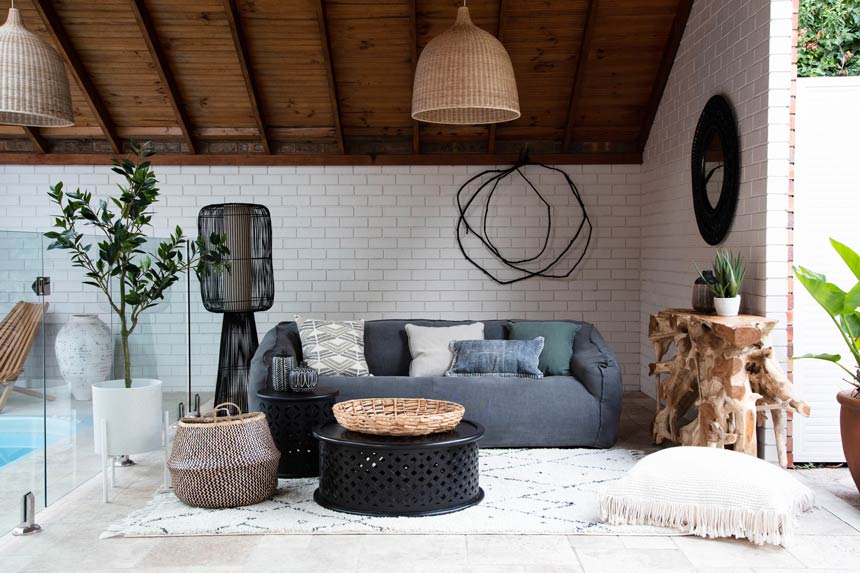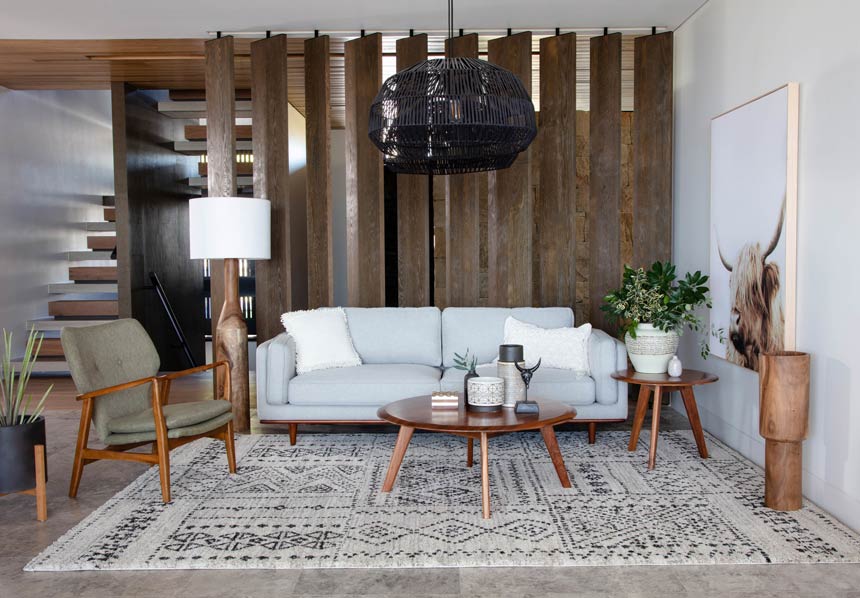 Step 4: Greenery
No matter what style you love and go after, greenery is surely going to step up your game and give it a liveliness that nothing else will beat. Now, I know some of you will argue that bohemians love creating urban jungles within their homes. Surely though, you don't have to overboard with it if you can't keep up with that sort of commitment. Adding at least one plant in each designated area though will spice things up.
On top of my head the snake and dracaena plants are both good choices. They are low maintenance plants and look great indoors. Pampas grass also works perfect for it adds a softness, creates flow and doesn't need maintenance.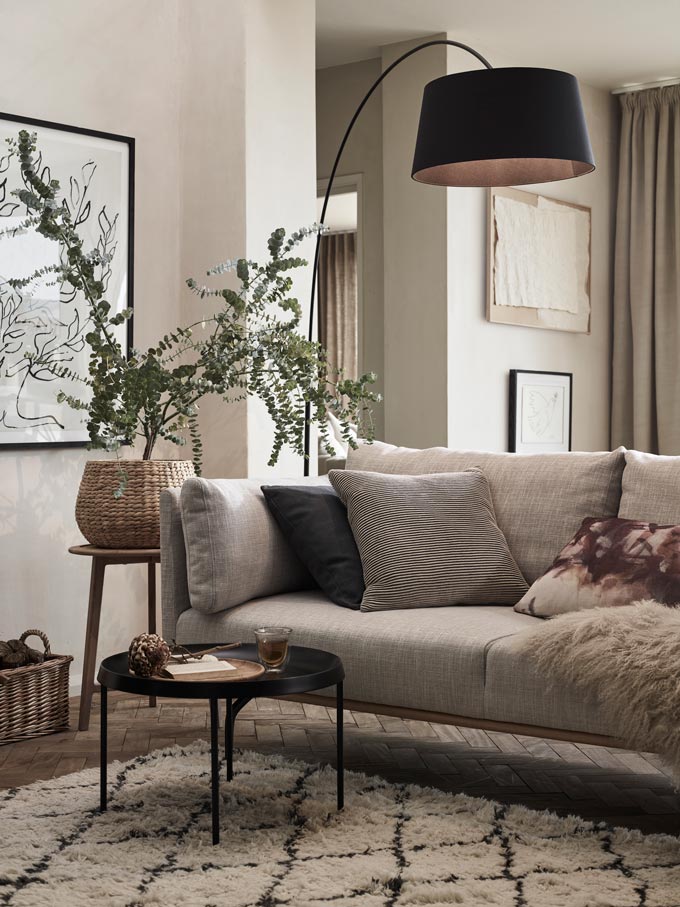 Decor Finds For the Perfect Scandi-boho Home
Below, I found some pieces I really liked that can help you pull this look off. (I'm not affiliated to any of them).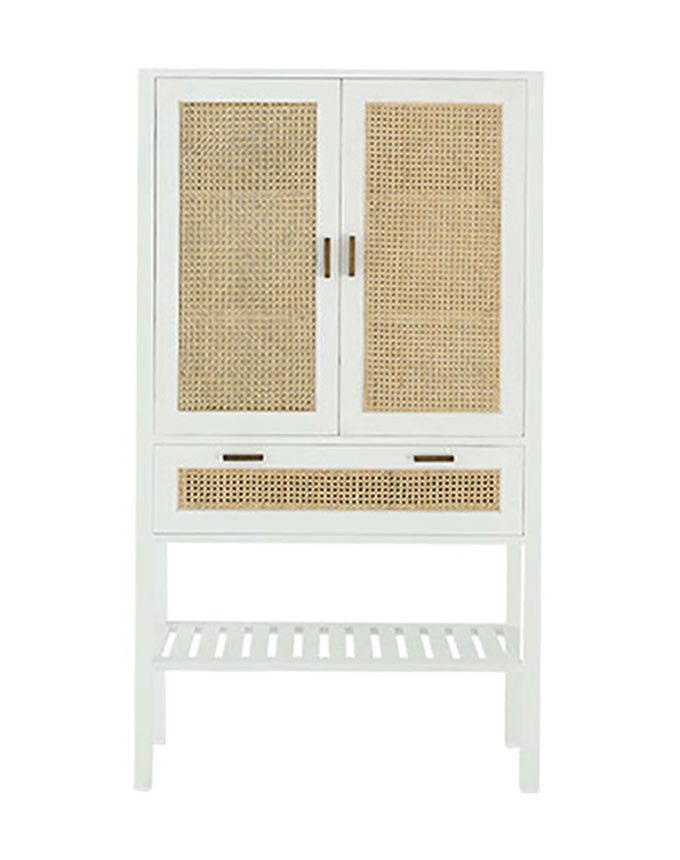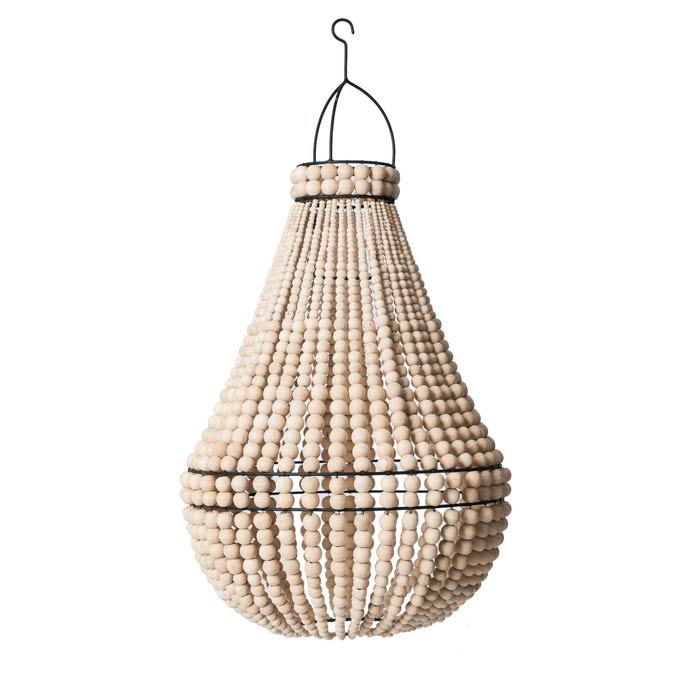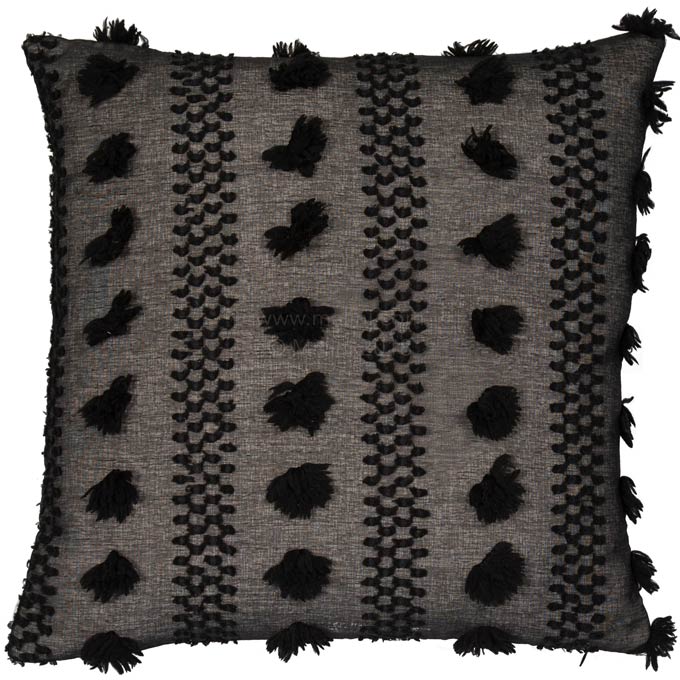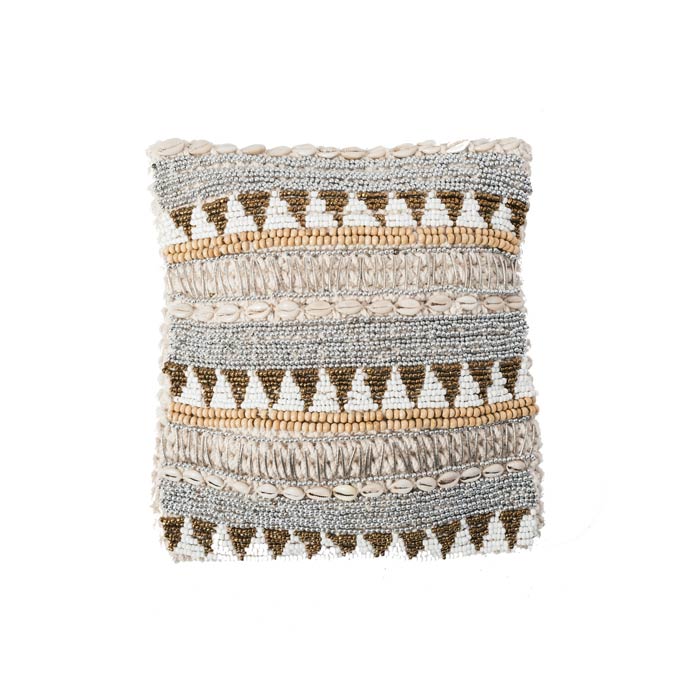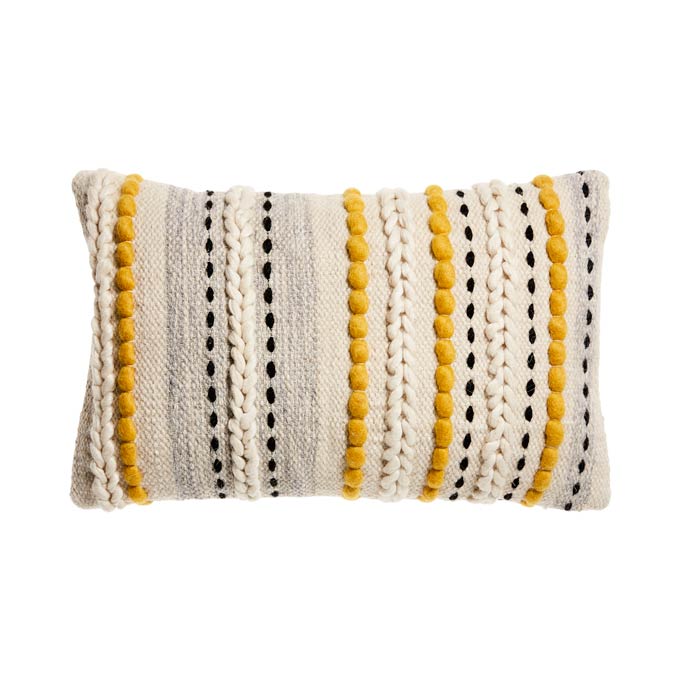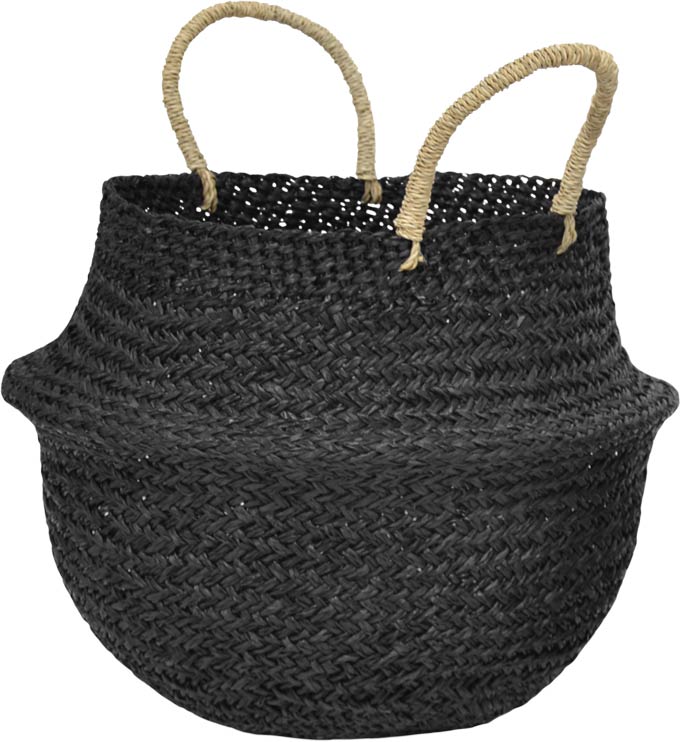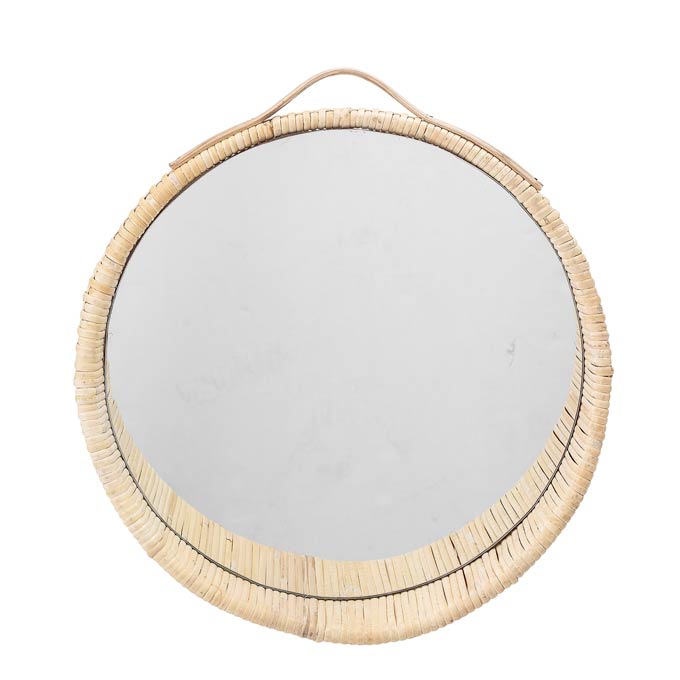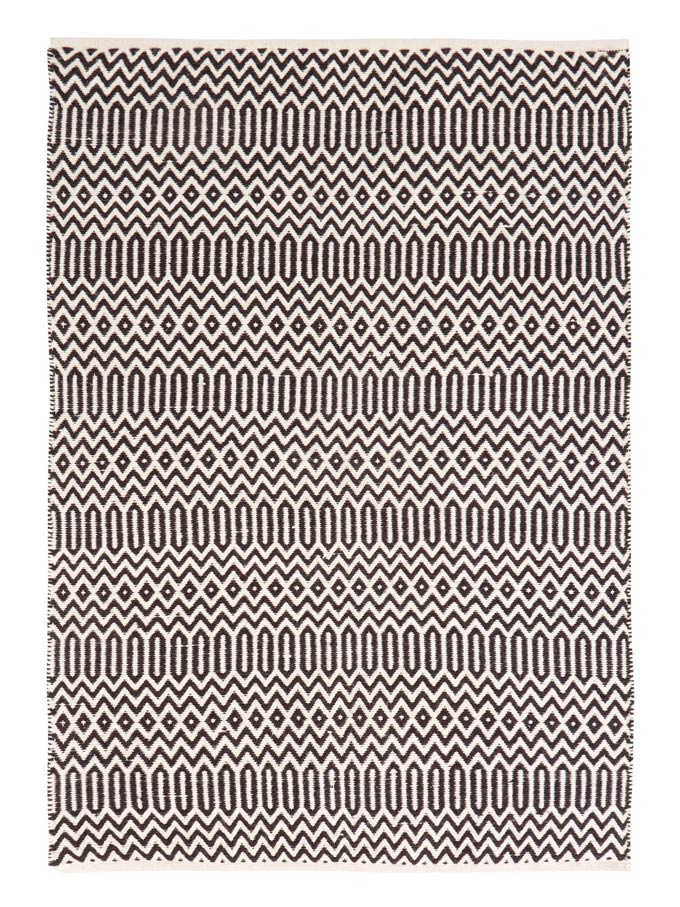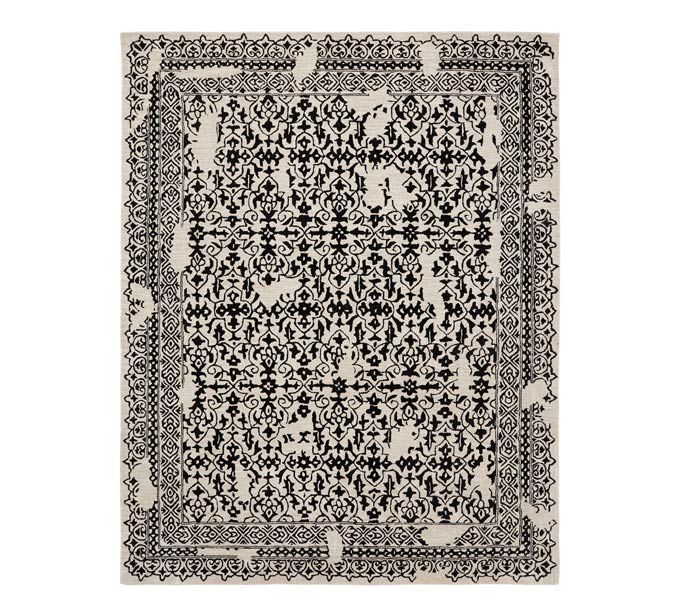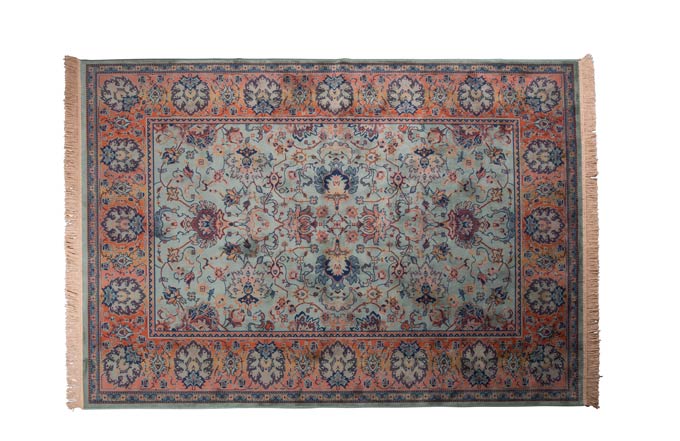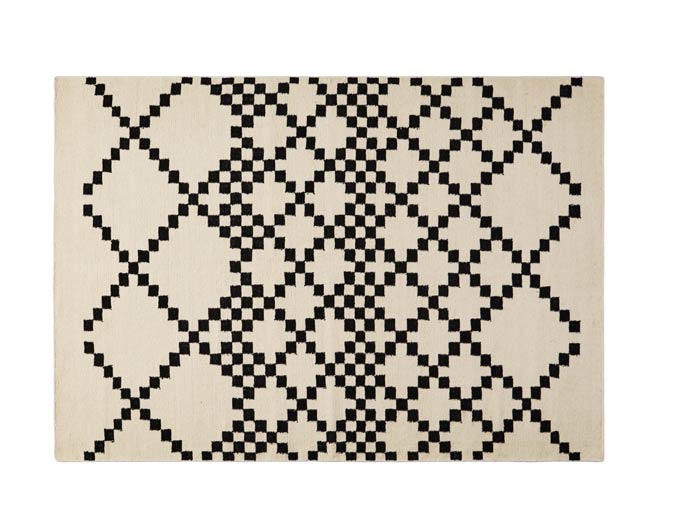 A Final Word
The unparalled Scandi-boho fusion is on a continuing trend streak. I bet you thought it would be too difficult to pull off, but let me assure you that it's easier than you think. The bottom line is that every space you decorate should have your own trademark. Therefore, adopt, adapt and interpret styles based on your givens and whatever inspires you most. Decorate your home in a way that tells your story. That will give your home an authentic identity aside the style you follow.
Stay inspired, xo