One of the most common questions people ask me is: How do you mix wood tones in a room? Apparently it still puzzles people, despite their bold approach when it comes to mixing periods, styles, patterns, and wall colors. Part of the reason is probably because most of us add on pieces as we go along rather than buying everything and decorating in one sweep. So, I understand how hard it can be for someone to match an existing hardwood floor to a new coffee table, a desk or a large wall to wall bookcase. But if you follow my tips and let yourself feel the auburn mood of the inspiration board I have included, then I promise you that you will feel confident enough to mix and match different woods with ease for an up-to-date interior.
Identify the Undertones
Every cohesive ensemble tells a story that reflects you. The aim is to create a continuity where colors "bleed" into each other seamlessly. Hence, you need to take note of details like the undertones, wood grain, and finish.
Wood is an earth element whose color ranges over many brown shades (from sand hues to burnt tones). Every wood has a warm or cool undertone. You need to decide if you have a warm or a cool undertone in order to determine the best colors to pair it with. If the undertone looks beige, then you're lucky because that is a neutral undertone – the most versatile that can mix with either warm or cool finishes.
Create Continuity Via Color Accents
Color accents create a sense of continuity – a theme if you like. Cobalt blue, mustard yellow, terracotta orange reds are some of the most sophisticated colors that pair beautifully with brown. Mint, turquoise and purple also look great, but they are not my usual first choice, not because there's something wrong with these combinations, it's just a subjective preference of mine.
Moreover, Hermès orange and deep yellows can be added on as statement accents should you feel the urge to get bolder. Similarly, metallic accents like copper and gold, compliment nicely both light and dark brown shades. Now, if you feel the need to create buffer zones, then white is the color to go to (like a marble top on a coffee table or a white accent chair). Another buffer zone can be created by adding an area rug on the floor that will soften the color transitions.
Before I move on to the next tip, allow me to make a parenthesis here with the inclusion of a moodboard. I think it's a great way to illustrate how a color theme (burnt tones in this case) "bleeds" and fuses itself with terracotta and blue hues – probably the most trendy and ultimately most sophisticated color pairings. I started out with a sandy tone and worked through it to find the perfect terracotta and blue colors. (Never underestimate the power of images).
Identify the wood grain and find its complimentary finishes
We associate wood with warmth and calm and it almost always grounds our belongings and furnishings. But for a head turning interior that will soothe your eyes and soul, you must choose a dominant wood tone. If you have a hardwood floor then that will be your dominant tone. If not, then it's usually your largest piece i.e. bookcase.
Now every wood has its own trademark figure and grain with alternating regions of relatively darker and lighter wood due to various growth parameters. The best matches to your dominant wood tone, range from the wood's lightest and darkest shades found in its grain. It's best to opt for finishes that belong either in the warm color family or the cool one that compliment your dominant wood tone. That's the key. Don't try to find the closest finish – it's almost never going to work.
Create contrasts
Although, too much wood can feel a bit too rustic for most, adding other contrasting materials like rattan, metal and/or glass to the mix can really up-date a space in an interesting way. The introduction of textured textiles also helps a lot with the transitions. Furthermore, I also recommend adding some graphic ink stains to create contrasts and hence, a more up scaled effect with a luxurious feel to it.
Let's recap
Identify the undertones.
Create continuity via color accents.
Pick a dominant tone, then identify its grain and pick complimentary finishes as opposed to the closest.
Create contrasts.
A last word on burnt tones
Brown is an earthy color of maturity and strength signifying stability and deep sophistication. It's weaving its way back, as the dark stained wood furniture trend is on the rise again. So my guess is that some of you may need this post in order to mix wood tones.
Moreover, I believe terracotta hues that have been trending these last couple of years are particularly easing the rise in popularity of dark wood stains. But nonetheless brown for me was, is and always will be a neutral color with a huge personality and I'm glad it feels right again. I missed it.
I hope this helps. As always, I'm open to your feedback and questions…As you may want to pin this post for future reference, the following graphic may have handy!
Have a great weekend, xo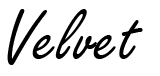 P.S. A big thank you to all to have supported TE ESSE that made it to the shortlist at the Amara Interior Blog Awards!!! You have given us a lot of joy. I know you can't see us, but Elisabeth and I are doing a happy dance here…!XO