In July 2019, Eva and her 10 year old son Michael, set out for a once-in-a-lifetime trip to Argentina; a country best known for its diverse landscapes from the glaciers of Patagonia to the waterfalls of Iguazu. This is their story on discovering this land of great unique natural beauty, featuring many thrills and plenty of adventurous activities.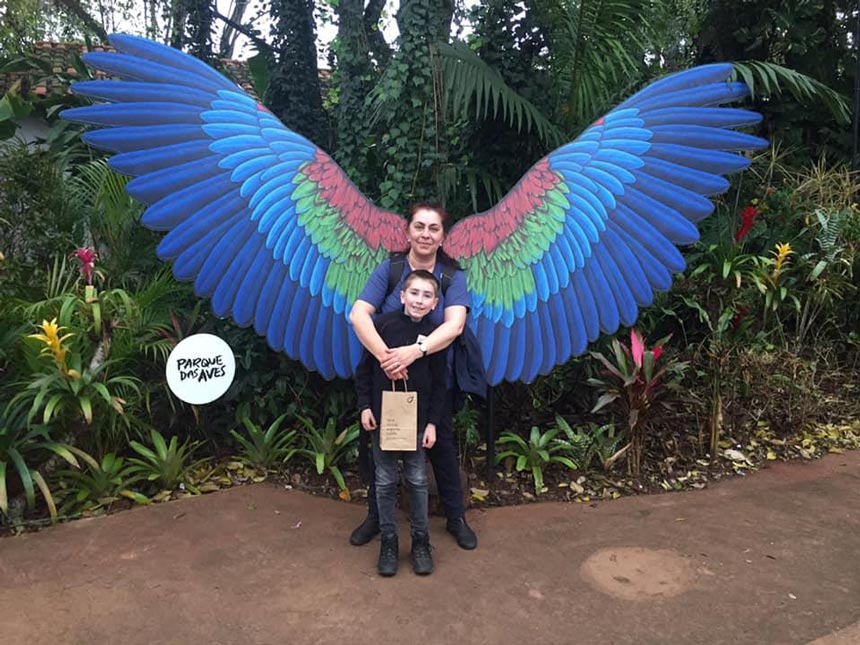 The planning of a trip to Argentina
Eva is a Greek born mom who lives in Scotland with her husband Scott and son Michael. I met Eva and Michael in Syros during their summer holidays in 2018. Little did I know then, that Eva with whom I've kept in touch since, has such an adventurous spirit.
She spend almost a year and a half planning this trip to Argentina for the two of them, to visit some of the best hot-spots of Buenos Aires, Iguazu and Uruguay (Sacramento), during the month of July 2019. Furthermore, she made sure that she included the opportunity for Michael to participate in a volunteering organization for the poor too. Remarkably, she also planned everything entirely on her own with no travel agency whatsoever! That goes to show that if there's a will, there's a way…
Eva read tirelessly numerous sites (both English and foreign) and kept notes in order to plan this trip, beginning with Lonely Planet: Argentina. As a matter of fact, she said that she did so much reading that she didn't have to use a map – at all.
"I knew where I was going. Every night in our rental, I used to sit and plan out our next day's itinerary with regards to which museum we would visit, its opening hours, its address and every possible detail." She actually managed to familiarize herself with the buildings and streets of Buenos Aires by studying Google maps, something that proved invaluable.
Unquestionably, safety was the biggest concern of all, in order to ensure the success of this trip. As such, Eva and Michael communicated only in Greek or Spanish – no English whatsoever. They kept their dress code on purpose minimal and very plain. "We wore nothing vibrant or fancy – no jewelry, no make-up or cellphones."
At this point though, I think it's of great interest to read Michael's perspective on this trip to Argentina. So very often, we get to hear or read what grown-ups have to say. But since this trip was very much an eye-opening experience for both Eva and Michael, I thought that there's great value to hear what Michael has to say about it.
---
Things to see in Buenos Aires
Buenos Aires is a city with a mix of architectural styles, greatly influenced by Europeans. There are plenty of sights to see while in Buenos Aires. These are some of the main highlights (all visited by Eva and Michael):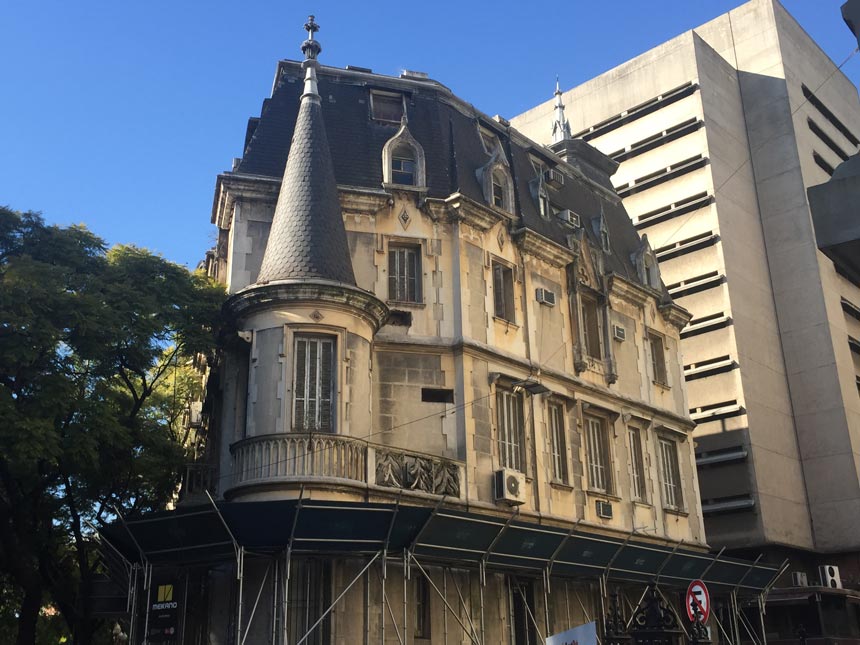 La Boca – a neighborhood with an 'artistic spirit' and a traditional soul with colorful painted houses, where you'll be able to see live street performances of Tango dancers. The music of "Caminito" was inspired from this place.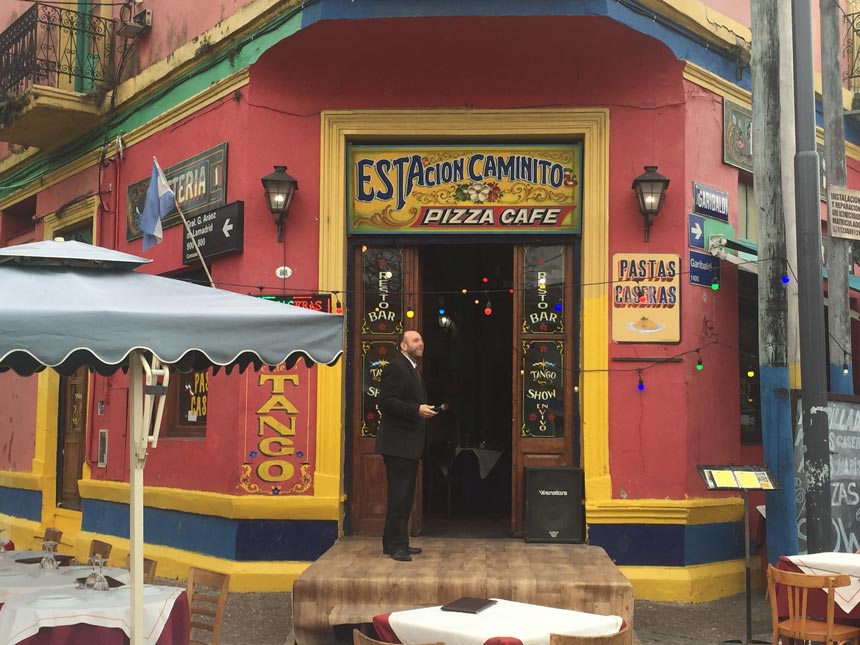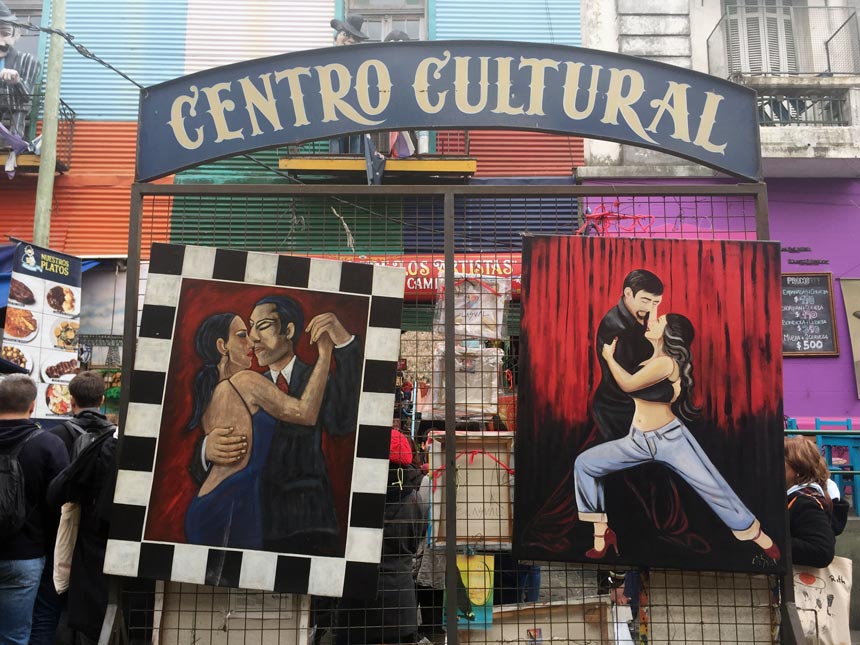 El Puerto Madero – a revamped district by the docks, featuring skyscrapers that house multinational corporations and upper-end apartments.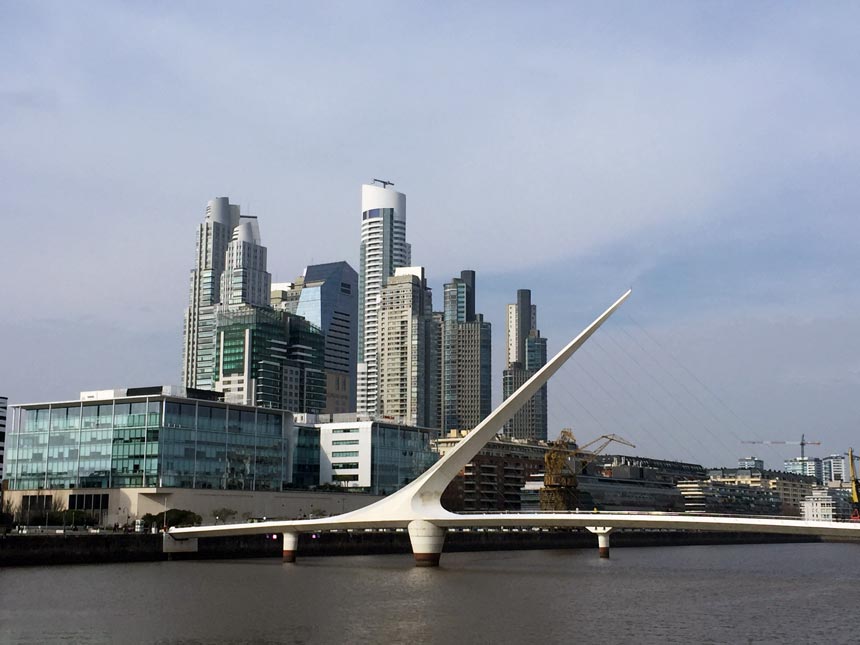 La Casa Rosada – (or the pink house) is the executive mansion of the President of Argentina and one of the most emblematic buildings in Buenos Aires.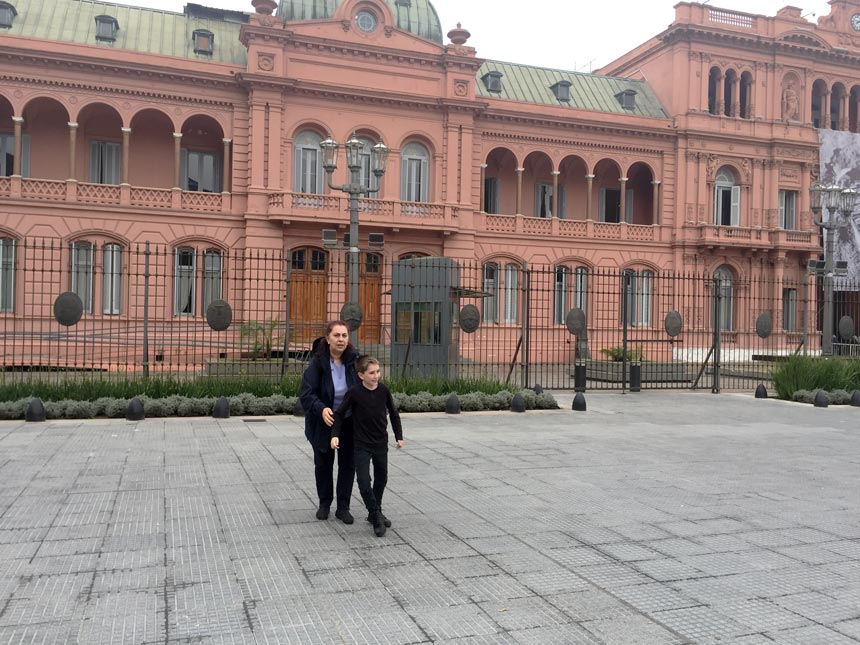 Teatro Colón – is the main opera house, with apparently some great acoustics, that has underwent some major renovation works and re-opened in 2010.
The Ecopark (Ecoparque) – or the former zoo. It was founded first in 1888 and hence, it includes original Victorian-era architecture. In 2016 it was decided to transform it into an eco-park that will promote education about the natural habitat of animals as well as awareness on environmental issues. The entrance is free, but limited up to 2000 people at any one time.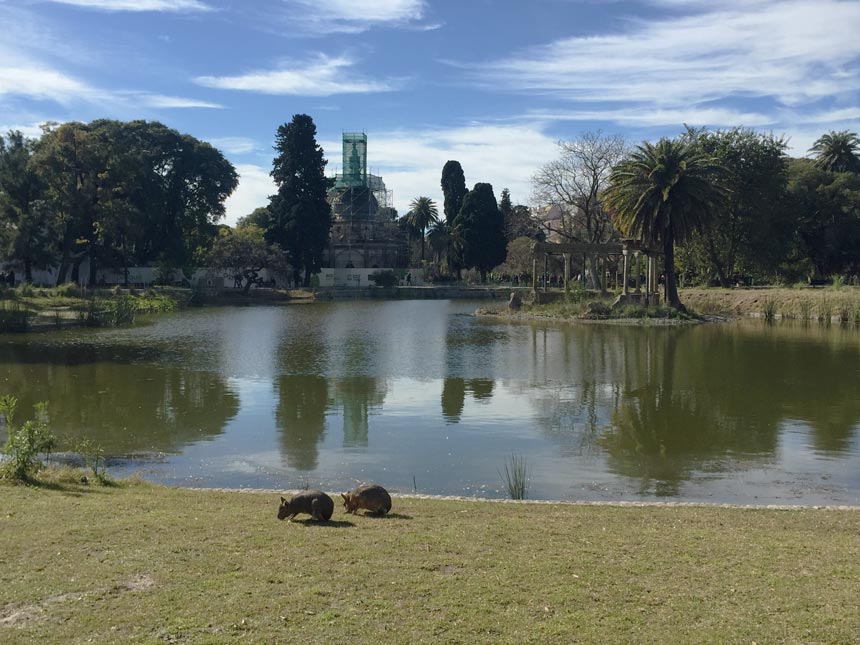 ---
Interview of Michael
What does volunteering mean to you Michael?
For me personally, I believe that volunteering means giving up your hard-earned time and dedicating it to a good cause and a better future. If we were to spend a few of our holidays per 10/15 years volunteering for causes such as helping the poor or giving a helping hand to the environment, then we would find ourselves living in a much happier and healthier planet.
Why did you pick Argentina?
We decided to travel to Argentina for many reasons, one of them is the language, because I have been speaking Spanish for most of my life. Another very important reason was the volunteering for the poor and discover more about Life in South America. Not to forget about the food!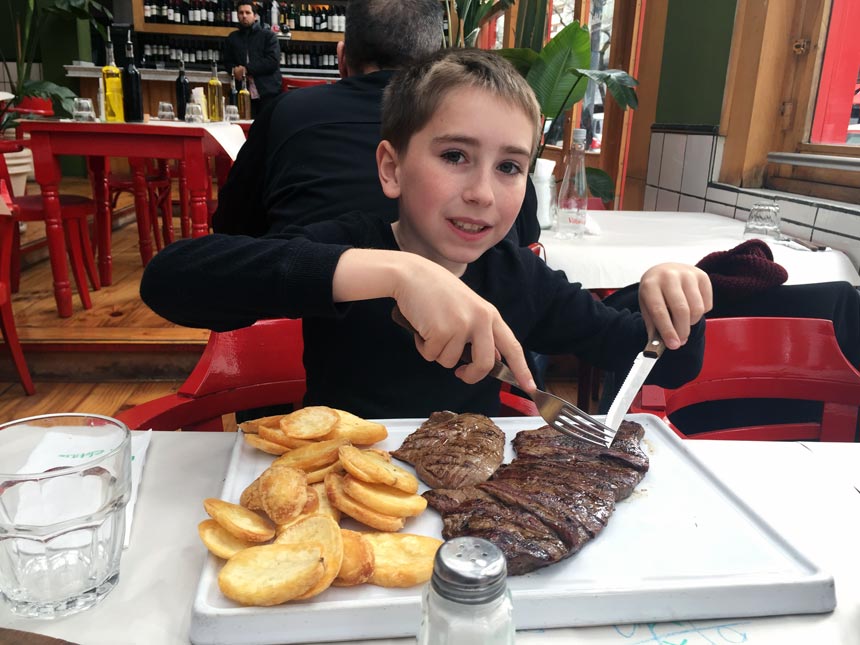 What impressed you the most (both in a positive and negative way).
Personally, the single most impressive thing which I saw in my time there was the Iguazu Falls; both Argentine and Brazilian. They had spectacular waterfalls and we went on a boat underneath one of the smaller waterfalls! In the Jungle area there were magical creatures such as Coatis, Toucans, Monkeys and even Leopards!
On the other hand, the more negative things I experienced was seeing huge Mercedes Benz factories placed around the cheapest areas of Buenos Aires and hiring the poor and paying them very little money…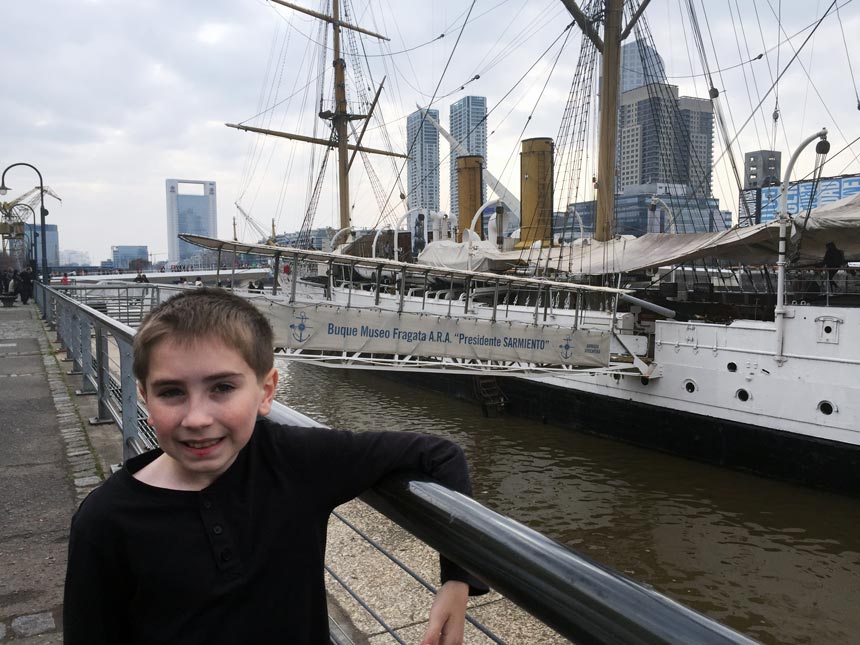 What did you do while in Argentina? What was it like? What places did you visit?
The main events we took part in were the volunteering programme, travelling to Iguazu Falls, going to Sacramento, Uruguay (by Ferry) and experiencing the wonderful sensations of Argentine Parrilla (Steak). The barrio (district) we used to stay in Buenos Aires was Palermo Chico, the most wonderful and classy area in Buenos Aires. There were many astounding natural gardens such as Jardin Japones (the Japanese Garden), we also experienced the southern hemispherical solar eclipse. The three main places we visited were Buenos Aires, Sacramento and Iguazu Falls. We also visited the grave of Evita Peron, Casa Rosada, La Boca, Puerto Madero and lots of other museums!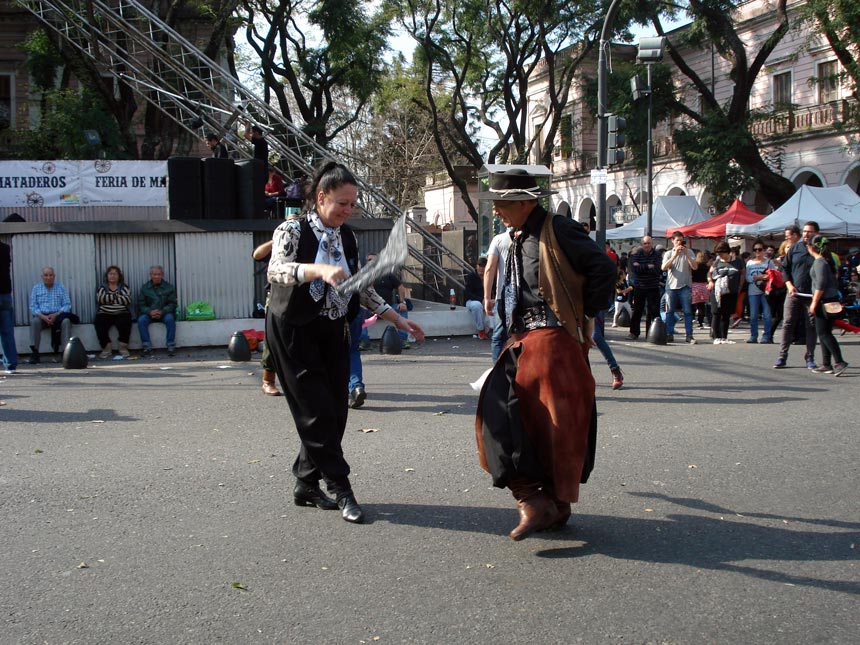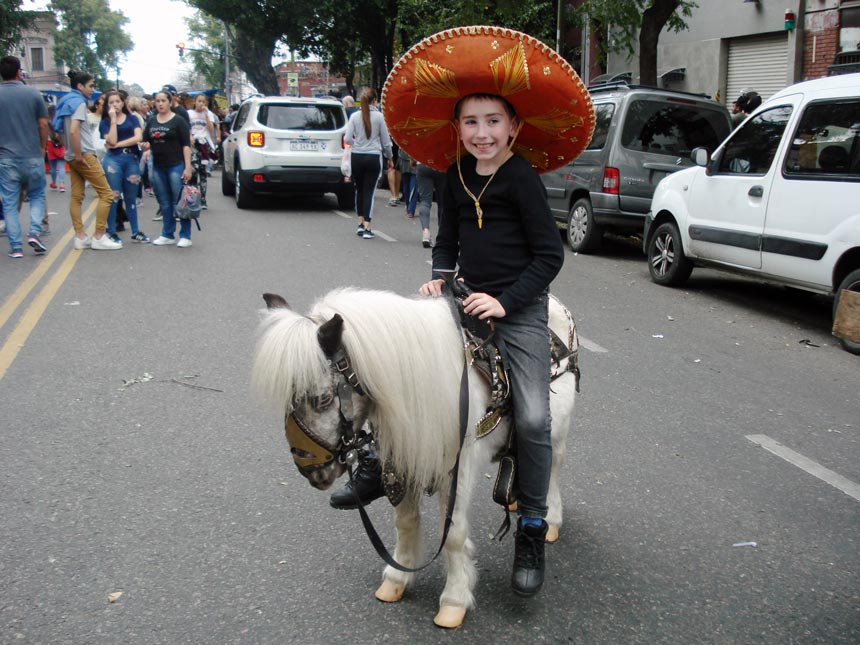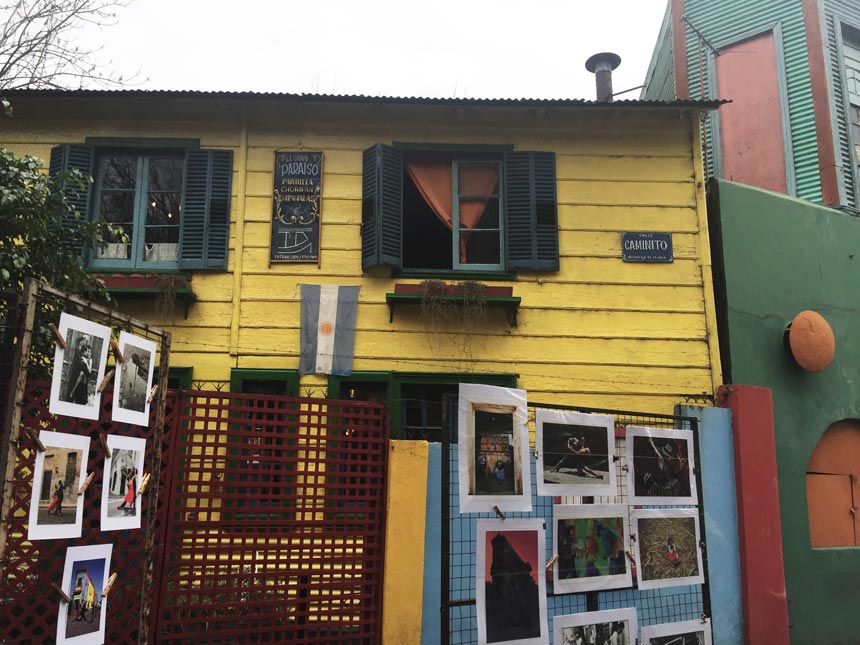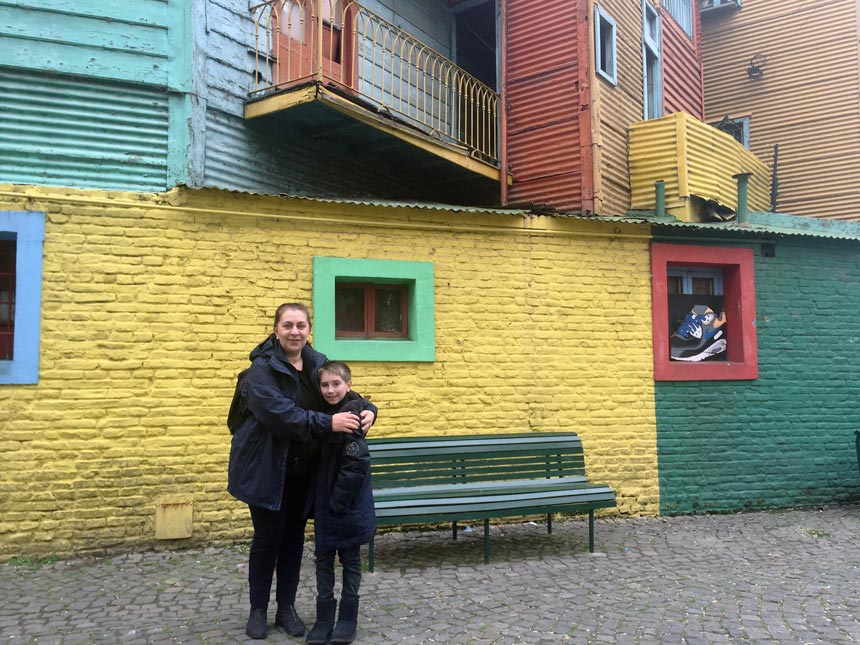 What would you change if you got the chance to do it all over again?
Everything was perfect apart from one small detail… We went to Iguazu falls and we signed up for a boat journey, this variation was called the WET boat. The issue is that it was a bit more wet than we expected (e.g. From head to toe in water). The other problem that arose is we had no spare clothes. So… we spent 2.5 hours waiting in a cold winter (southern hemisphere winter) day in Brazil waiting for a taxi while soaking wet. I would have rather brought some extra clothing supplies. This is the absolute beauty of exploration…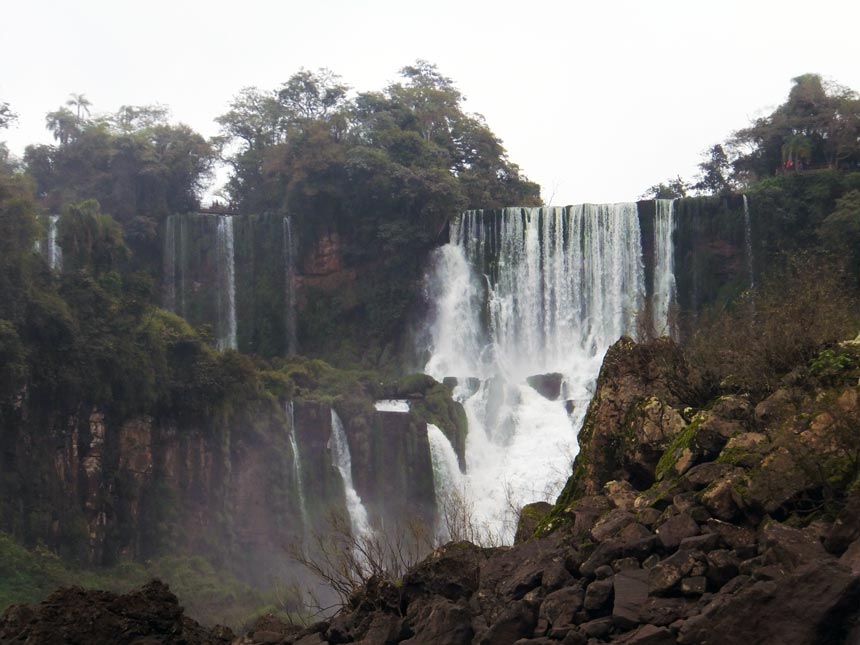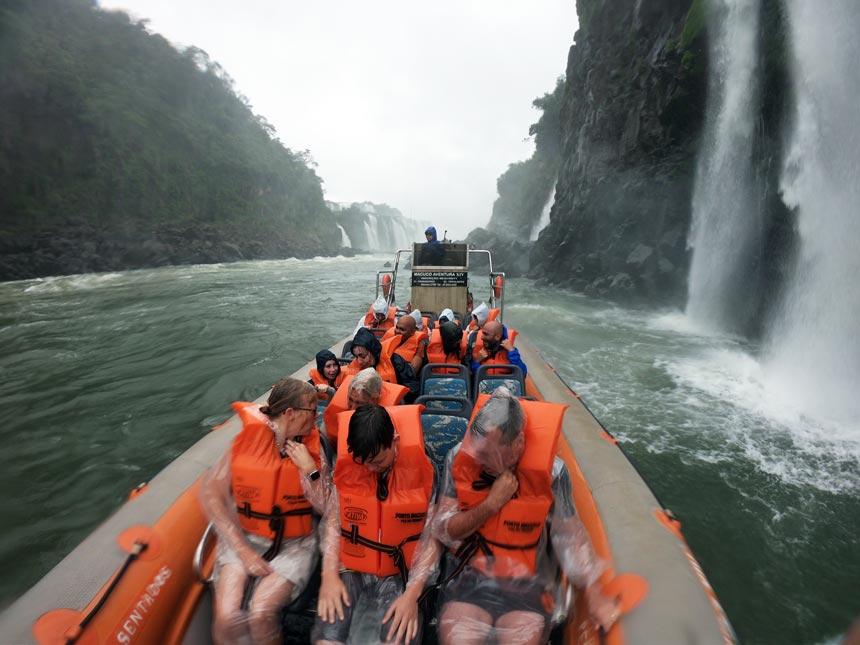 What did you learn from this amazing experience that you wish to share on?
Travelling to new places is just a wonder and automatically makes you a better person if you travel and experience different cultures and countries. It is such a wonderful adventure to travel and try new things. Another magical experience was meeting the people of Guarani and I am much better toxophilite (archer) from them teaching me.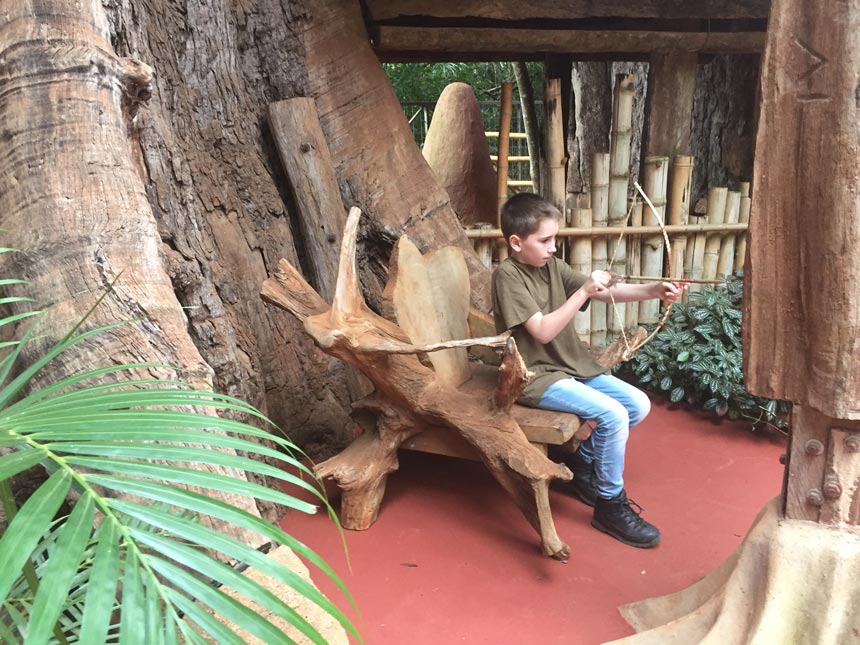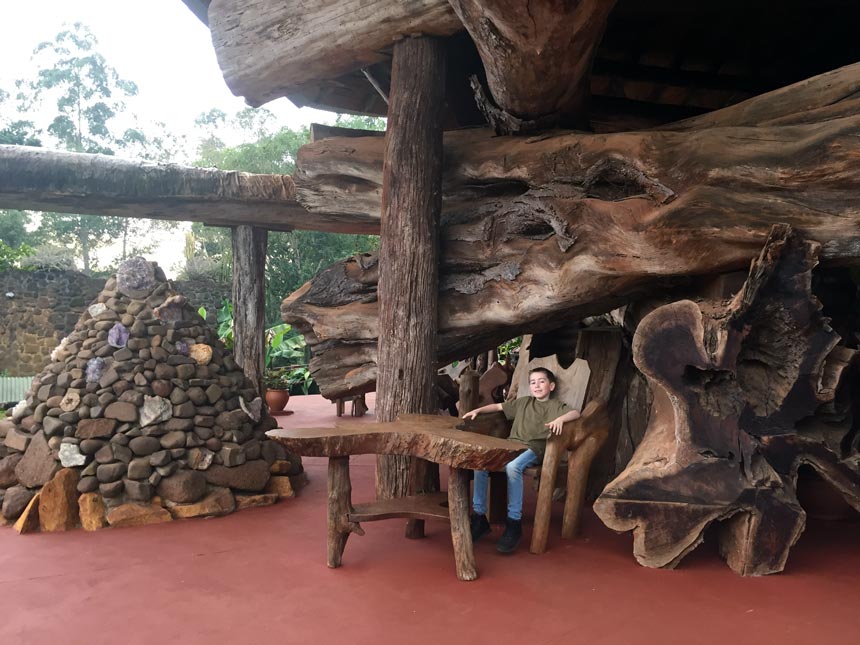 Any advice for anyone out there who may be interested in doing something similar?
My advice is to just go for it, I promise you it will be one of the greatest life choices you will ever make (although, be prepared).
The Upshot
And I'll wrap it here with Michael's most hopeful message. I'm certain that Eva and Michael are already planning their next travel. Obviously, it goes without say that travel is one of the most rewarding life experiences, but then again I don't think you need me to tell you that. Anyone who has been anywhere knows that well…
So here's to more travelling, wanderlusting and ultimately living bigger!
Cheers,