A gloomy Tuesday afternoon it was, that I went through my email inbox when my eyes gleamed with joy and excitement. I was just granted an interview that I longed for. Before I knew I was up on my feet doing my happy dance. After all, it's not very often that you get presented with an opportunity like that. So here I am now, two weeks later, typing away the interview of a woman whose idea enables the empowering of women in India via her organization: Secret Projects. Meet Fritha Mason (nee Vincent). This interview is about her work. More importantly though, it's also about how you too can help empowering women with a Secret Pillow.
Two years ago, I wrote a piece for Women's Day :: Empowerment. In that "brain-massage" type of article I talked about how education serves as a tool to women's empowerment. But talking about it or even writing about it and really doing something that changes women's life literally as we speak, is worlds apart. You see Fritha had a 'lovely' idea of a Secret Pillow which became a solution to a genuine need for women in India. Her undertaking is not simple: to unfold women's power and give them the right tools that will provide them with an income for themselves and their families, while fostering a sense of pride, satisfaction and self-dignity.
The Secret Projects
Fritha accomplishes that by running workshops with women's groups from around the world and teaches them how to make Secret Pillows. At first it began as a pilot workshop, back in 2013. Nowadays, Secret Projects are also producing the Secret Sari Dress – a wonderful wrap-around beach dress that can be folded away into a small, neat pocket, the Secret shopping bag or the Secret cosmetic pouch.
So what's a Secret Pillow? It's basically a pillow that folds out into a blanket, originating from the world of quilting. So every time you unfold your Secret Pillow, whilst sitting on your comfy sofa, you are really unfolding women's powers to take charge of their lives.
Fritha Vincent :: An interview with the founder of Secret Projects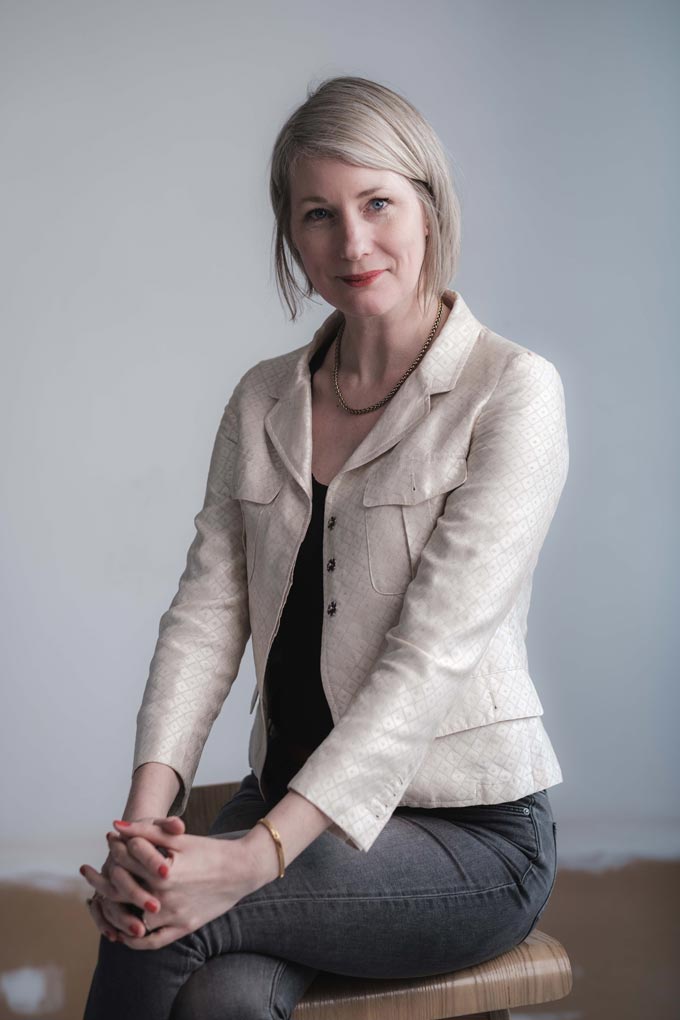 I understand that you have a long career in the voluntary and not-for-profit sector. So looking back at it, what has been your biggest challenge so far? With regards to Secret Projects?
There were an enormous amount of challenges to get Secret Projects underway, from navigating the law in India for businesses, so we could operate in the country to learning how to be an on-line retailer in a hugely competitive and changing retail world.
The barrier I face time and time again is finding the right people to work with. To be on my team you need to be resilient, flexible, focused and hard working. But above all you need to be able to persist continuously. It never stops! If what we did was easier, others would have worked out the solution by now…
What wasn't a challenge? Working with the women in our Maker Groups, all of whom were completely behind me and committed to producing Secret Products to sell worldwide.
I was fortunate to have had so much support along my journey, from the Directors of Secret Projects, Nirmala and Banke, to bankers who not only support Secret Projects financially, but by providing expert business knowledge and mentorship.
What are some of the challenges that women/mothers face in India?
Women in India, especially those living in regions where there are little employment opportunities face the enormous challenge daily of providing for themselves and their families. Employment opportunities in these areas are often harsh – working in agriculture or in factories, both of which are extremely physical and tiring with very low pay. With little income, women are not able to educate their children and the cycle of poverty continues.
Women and men in India, as people do world-wide, understand the importance of education and what opportunities being educated brings.
Women in India who are unable to earn their own income are significantly at risk of being lured away from their support networks by gangs of traffickers. A women who can earn just £20 per month is significantly at less risk of being trafficked.
Women in India do not want hand-outs, they simply want to be given an opportunity to provide for themselves and their families.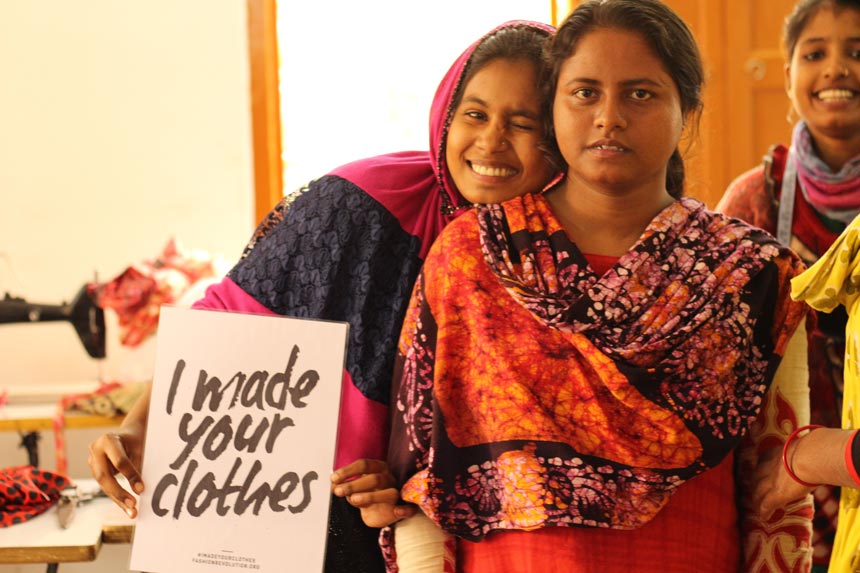 How does this organization, Secret Projects, help these women overcome those challenges?
Secret Projects empowers women through the making and selling of clothing and homewares. We work throughout 5 Indian states and women who join a Secret Projects Maker Group are welcomed to a four stage empowerment programme, that can ultimately lead to women driving their own micro-enterprise if they would like to.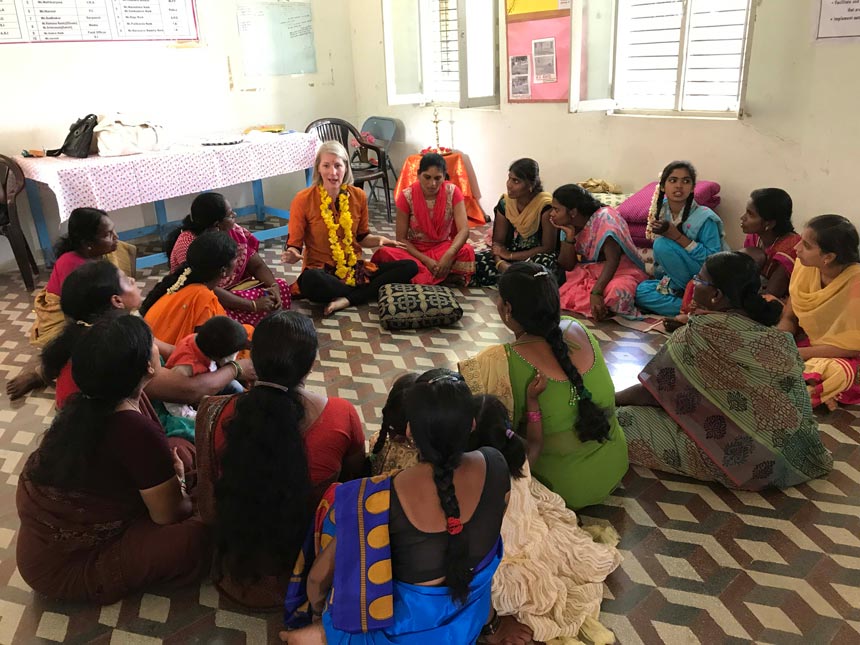 Women who are part of Secret Projects are paid at twice the Indian national average wage for each item they produce, giving them a fair wage and an opportunity to earn their own money to support their families and educate their children.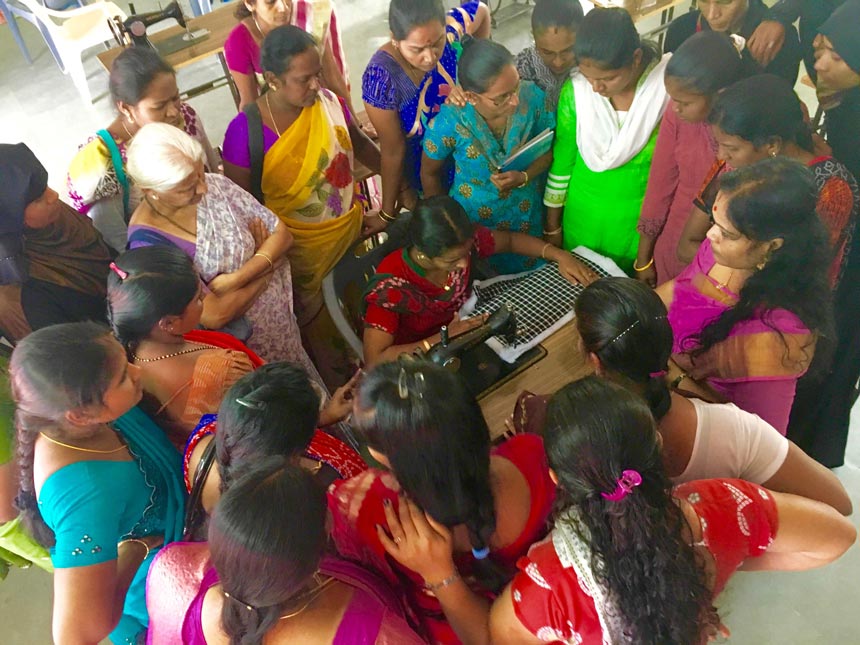 How long has Secret Projects been running? Who's eligible for it? How many women are participating in it as we speak?
We were founded in 2013 and we currently have over 200 women in our Network of Indian Producers.
We work with women who face economic, culture or social challenges.
What does a typical day in the life of a Secret Project woman involve?
All I can say is that our Makers play many roles in their lives; mothers, carers, income generators, farmers, teachers, community leaders… there is no typical day for women like this.
What type of materials do they use for the making of the Sari dress of Secret Pillow?
Read all about them by visiting our site.
---
A Secret Sari Dress can be worn in many different ways, therefore it proves to be a very versatile piece – something to think about now that the weather is going to get warmer. Of course, you can also take pride in wearing it knowing that you helped a noble cause.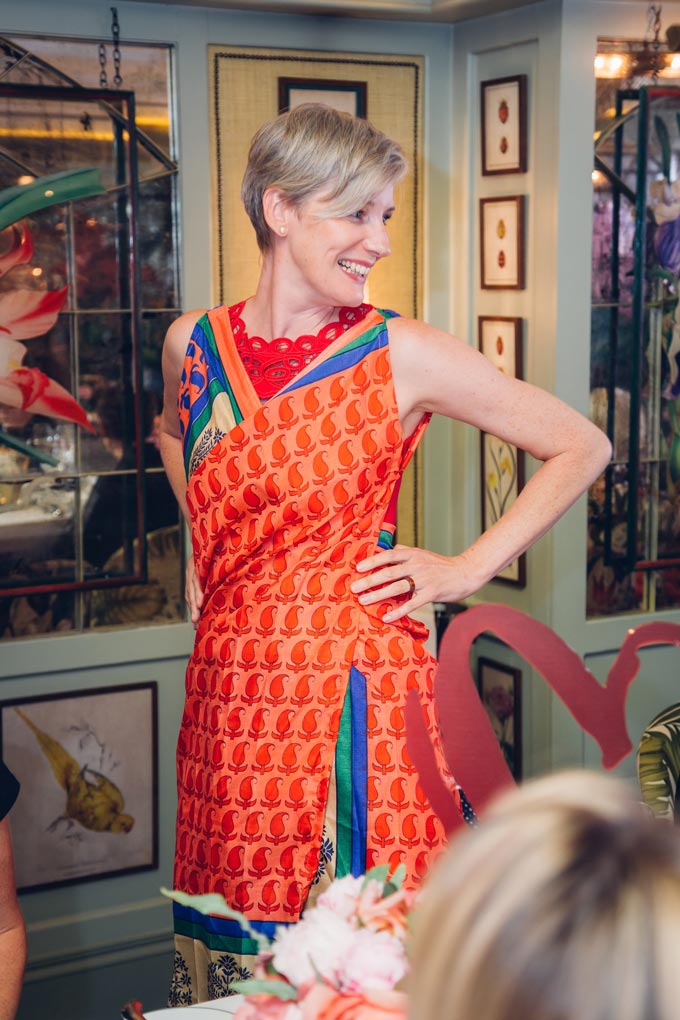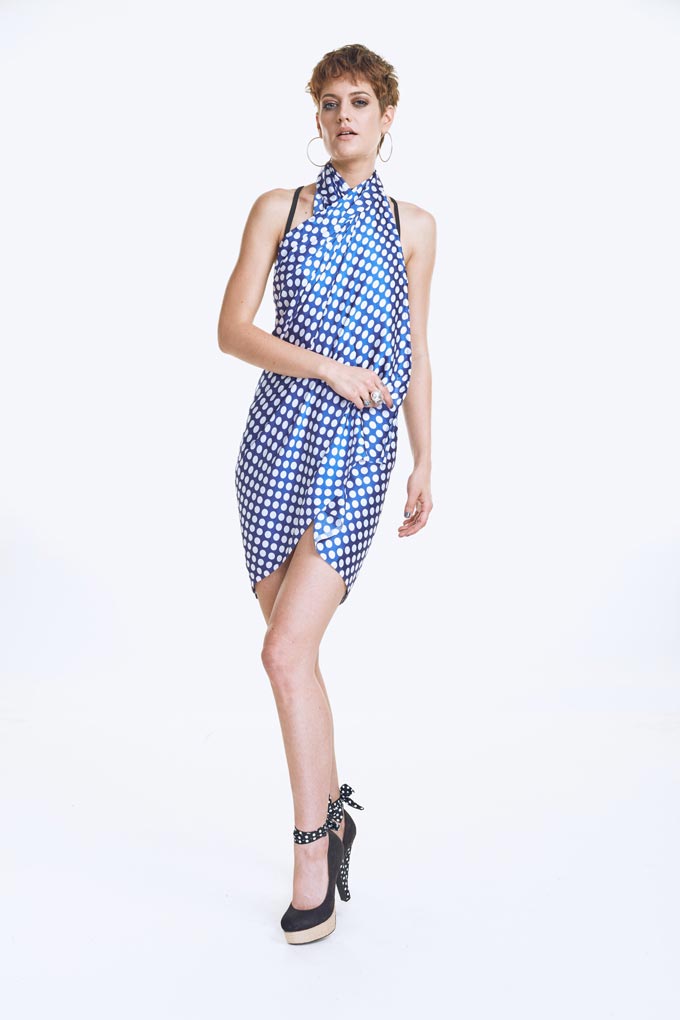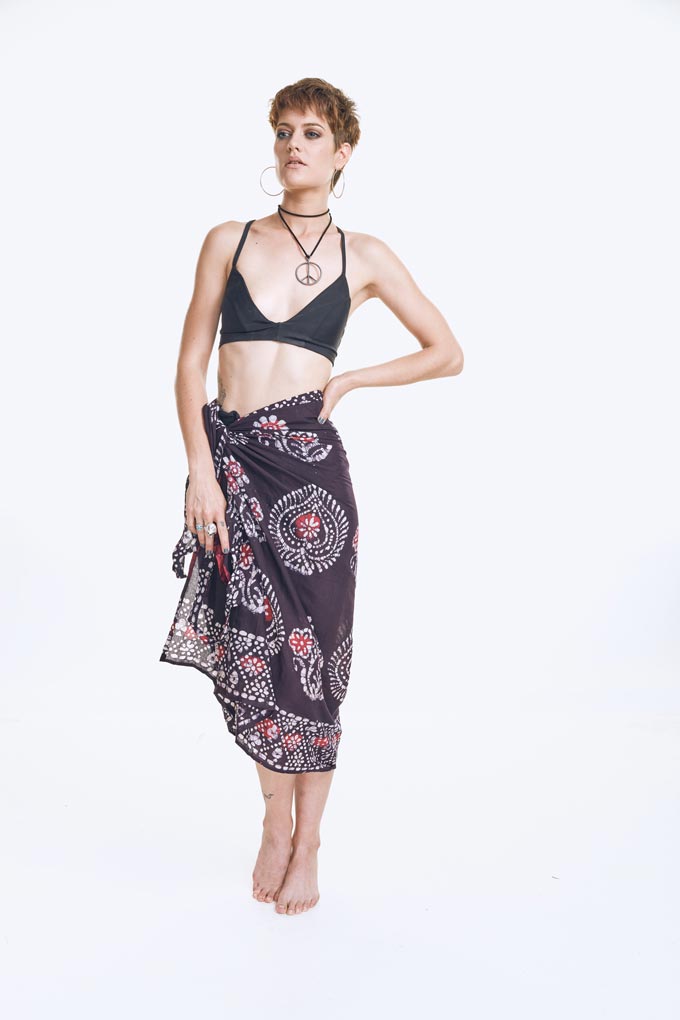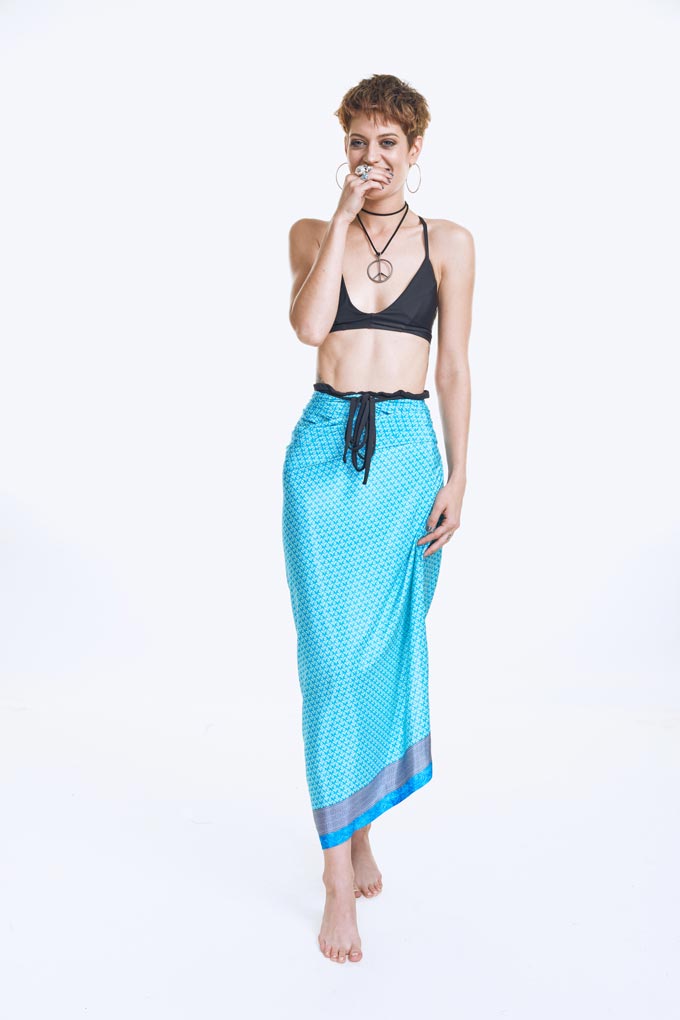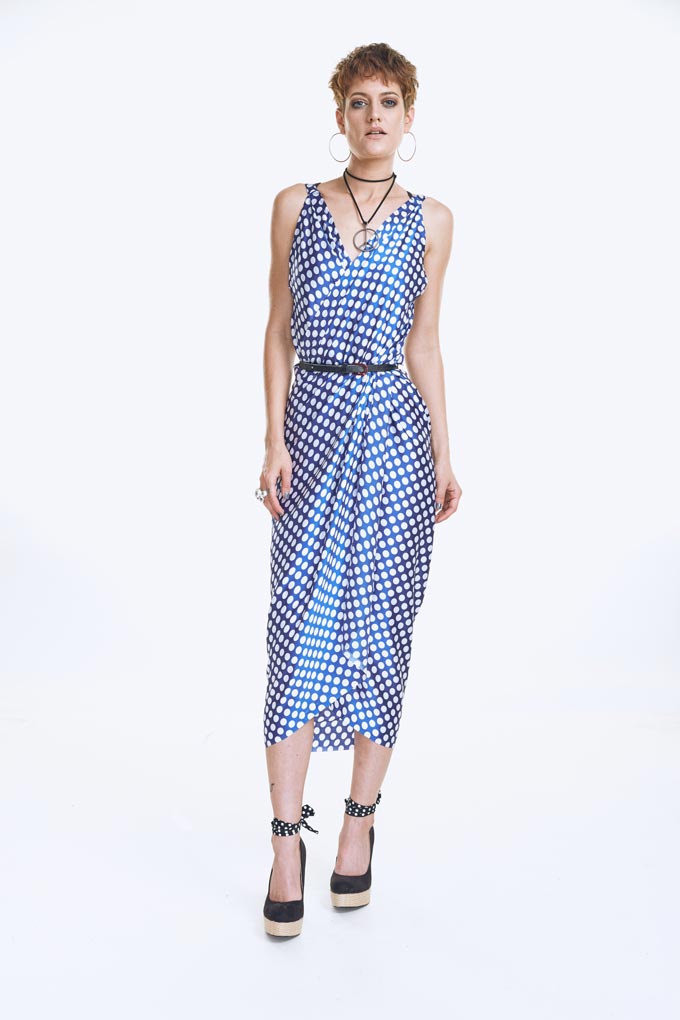 ---
What are some of the fruits you have witnessed in this journey to empowerment that made all your efforts worthwhile?
So many! One example is of wonderful entrepreneur Shylaja who since becoming a Secret Projects Maker has been able to earn enough money to send her two children to school and also to set up her own sewing workshop on the main road where she lives and is now employing women herself and providing them with a fair wage.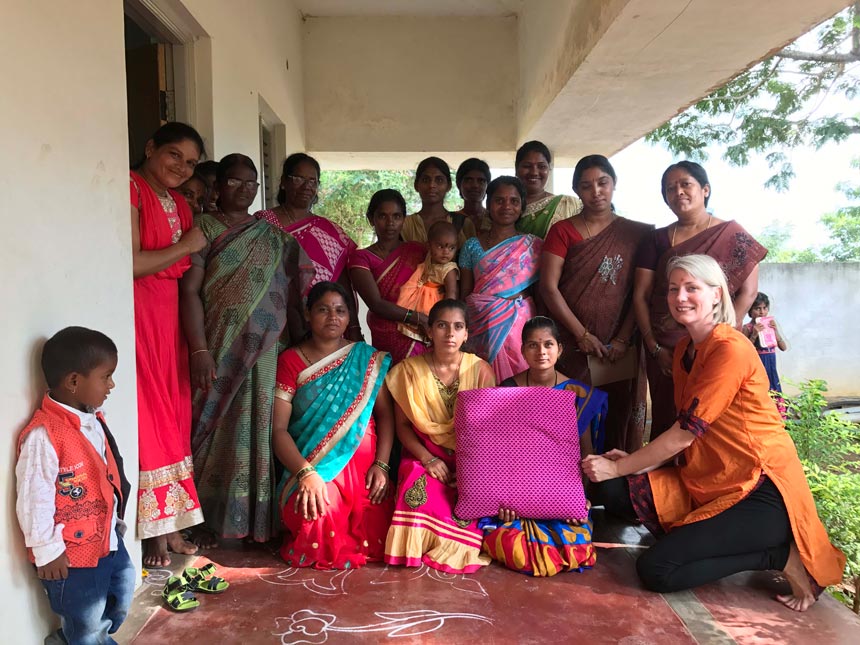 Have you had any setbacks and if any, why?
Millions. Driving women's empowerment in India is complex and selling stuff is even more complex. A set back is just another problem to solve. Some are quicker to solves than others.
How supportive are the local authorities and communities of the organization's activities?
NGOs or charities working in the communities are so helpful to us. They want the women in their communities to thrive like we do. The Indian Government is very supportive of women's empowerment activities.
And speaking of support: Has the fashion industry been supportive of your initiatives? Have they helped in any way your work (and how)?
I don't really know the fashion industry. But I have been invited to be a lecturer at The London College of Fashion. However, I didn't get the role because of my position as CEO of an ethical business, rather they gave me the role because I am an expert in running rewards based crowdfunding campaigns and pitching. They want me to pass on these real life skills to their students. I love being a lecturer there.
What are your plans for the future of Secret Projects?
I have recently transformed Secret Projects into a Community Benefit Society, which means that anyone throughout the world, can purchase shares in Secret Projects and become an owner. This injection of capital from the sales of the shares is going to ensure that Secret Projects can move forward and reach and work with more and more marginalised women and we can grow our product lines.
By the way, as a thought, would you consider including the making of placemats using a local theme/pattern as part of your homeware range?
We are always open to new ideas and are currently working on a new range of homeware, including some bespoke, embroidered items. If anyone has new ideas, please email me at fritha@secretprojects.org.
Lastly, is there a lesson learned or a piece of advice that you would like to share?
Follow your heart and if an expert tells you something, it does not mean they are right. You know your business the best.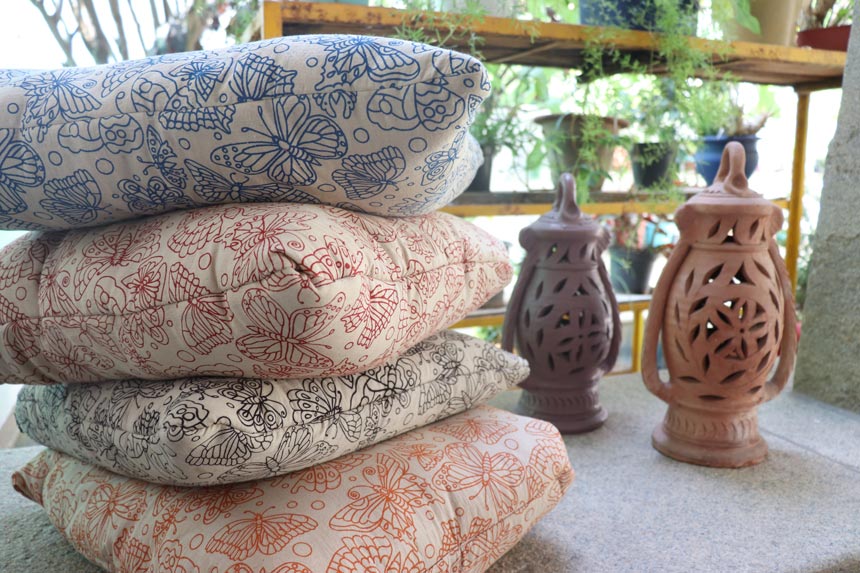 Afterthought
Needless to say, that I was stirred by Fritha's story for its ethos and accomplishment. She's a change-maker who managed to take an idea and give these women the opportunity to turn about their lives; ultimately with the thankful support of people that empathize and care.
As a matter of fact, everyone who buys a Secret Pillow is given the chance to write feedback on how this product was actually used. Then the feedback gets collected and later shared among the makers, who then take pride for making something of use to others. That builds up their confidence…(a legacy not to be taken lightly).
Thus, if you too believe in empowering women and wish to see women's power unfold, then don't waste a moment to support this noble cause. Be a part of their story. You could start with your very own Secret Pillow – the perfect sleepover gift for yourself or loved ones or go for the whole mile run – buy a share. In every case, no contribution is too little.
Show you care, cheers!