The Sculptor's Residence, located in an apartment in central Stockholm, was a tribute to the ateliers of great artists. It was also probably one of the most interesting exhibitions of the Stockholm design week 2020 that went down beginning February. This notably curated space styled by Linnea Ek Blæhr from Copenhagen-based architecture and design studio Norm Architects, turned into an almost theatrical stage, allowing one to get a glimpse of a creative's living quarters-atelier.
Admittedly, this exhibition featured some of the best Scandinavian design products that manifest a distinct heritage and craftsmanship; furniture pieces from Menu and DUX. All the while, sculptural objects by Nicholas Shurey, ceramics by Sofia Tufvasson and Atelier Armand brought the sculptural theme to life.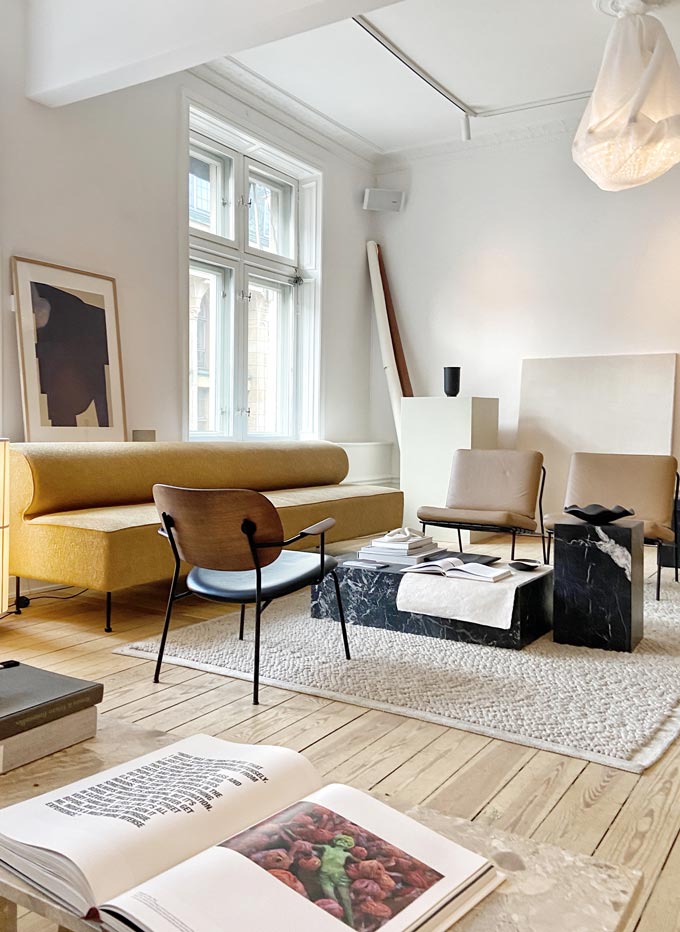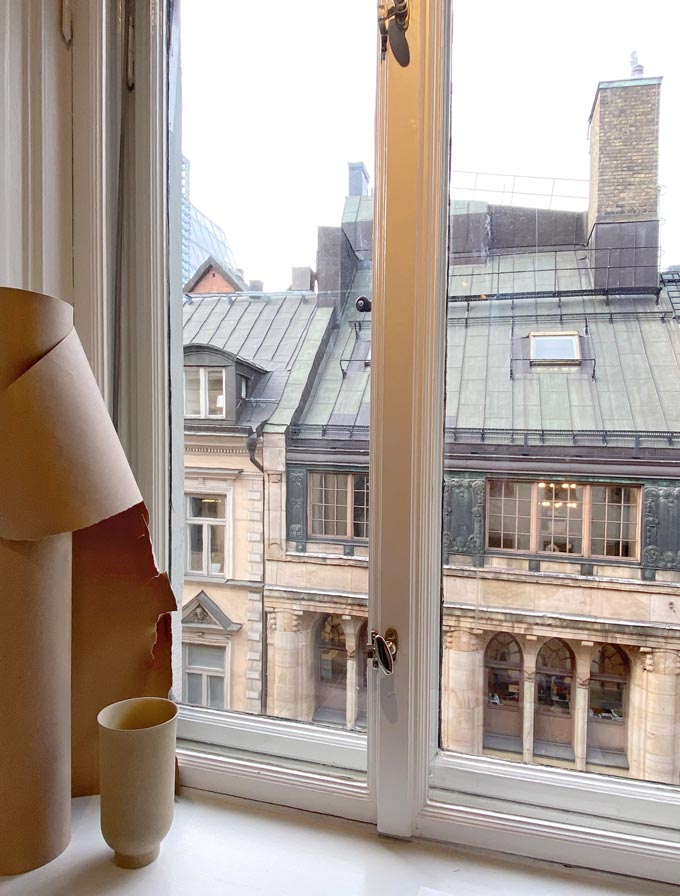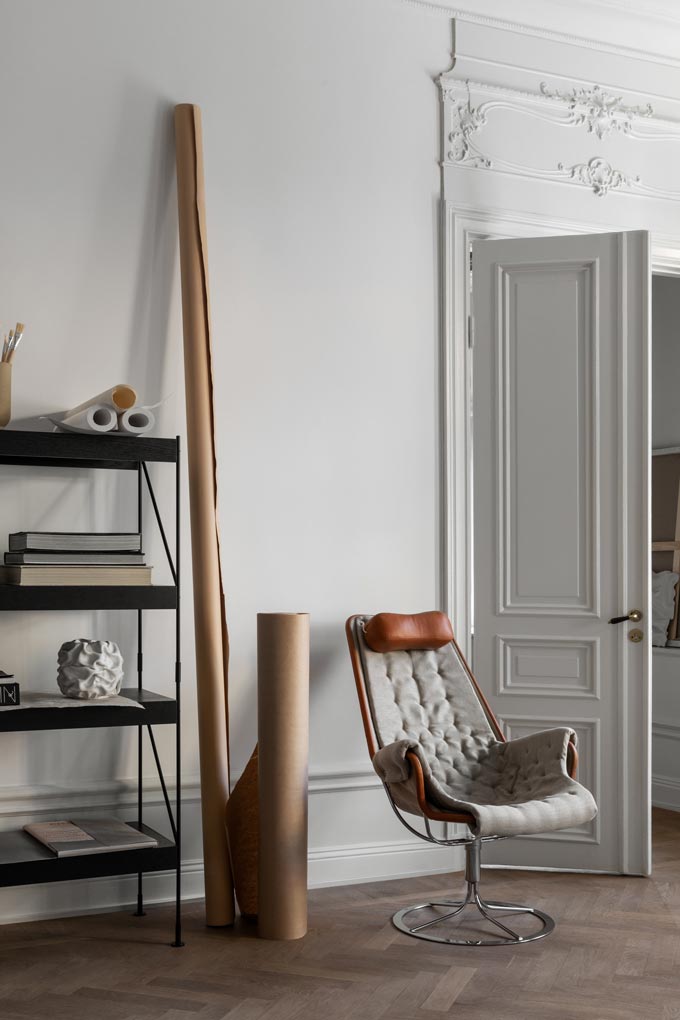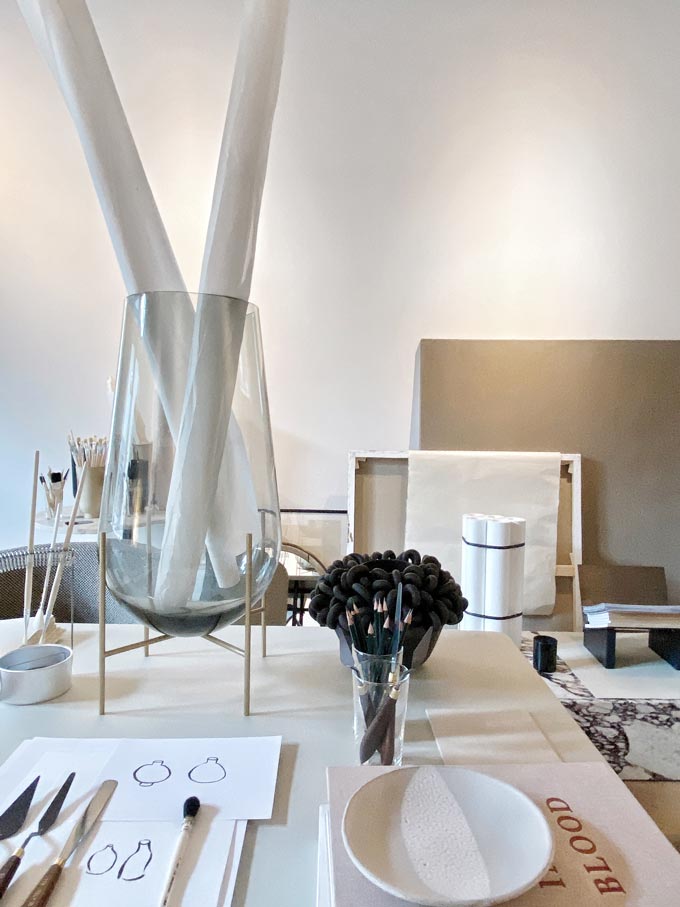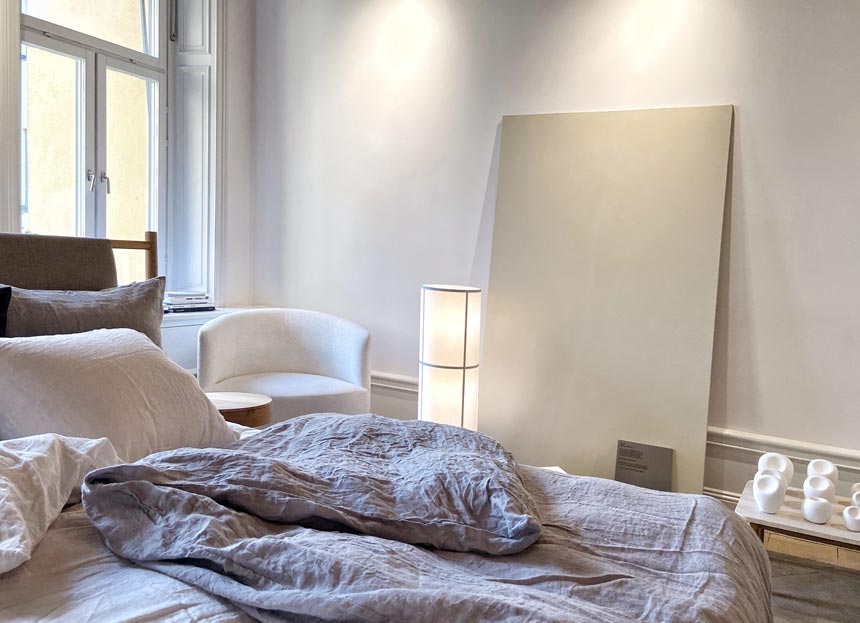 Plainly, the suggestive forms displayed at the Sculptor's Residence, were the hero design elements. The eclectic vibe – tenacious. In the meantime, the muted neutral color palette exudes a sense of calm that can go a long way.
Yet, to be totally honest though, it's a tab bit too calm for my personal liking. Don't get me wrong. The ambience of this space is spot on, for it feels indeed much like an atelier. But, with less colors judging from my own experience. I have had the privilege over the years to visit the homes-ateliers of a few artists. And since, I do draw and make small sculptures of my own, this neutral color palette is somewhat less agreeable to what I'm used to. That's my only subjective objection to an otherwise perfectly balanced concept home.
So what's to take in terms of interior trends? I think it's quite evident that we're heading for a huge comeback of earth tones in interiors, inky stains, mindful decor and a deeper commitment to sustainability.
XO,