Hello everyone! After this radio silence since last Friday, I decided today to rumble a bit about what's on my mind. And believe me, there are so many things that race through my mind lately that I had to pause in order to get my focus tuned in again. You see my pursuit, my motto is 'being rather than doing.' I'm disciplined enough to get things done when there's a specific deadline, yet I don't like doing anything that has no real meaning to me, i.e. posting for the sake of it. I try to be mindful. Thus, I paused. So when I woke up this morning, even though I wasn't sure that I would sit down to write anything, something started to click. I made certain dot connections and I felt the flow that comes natural when things fall into place as they should…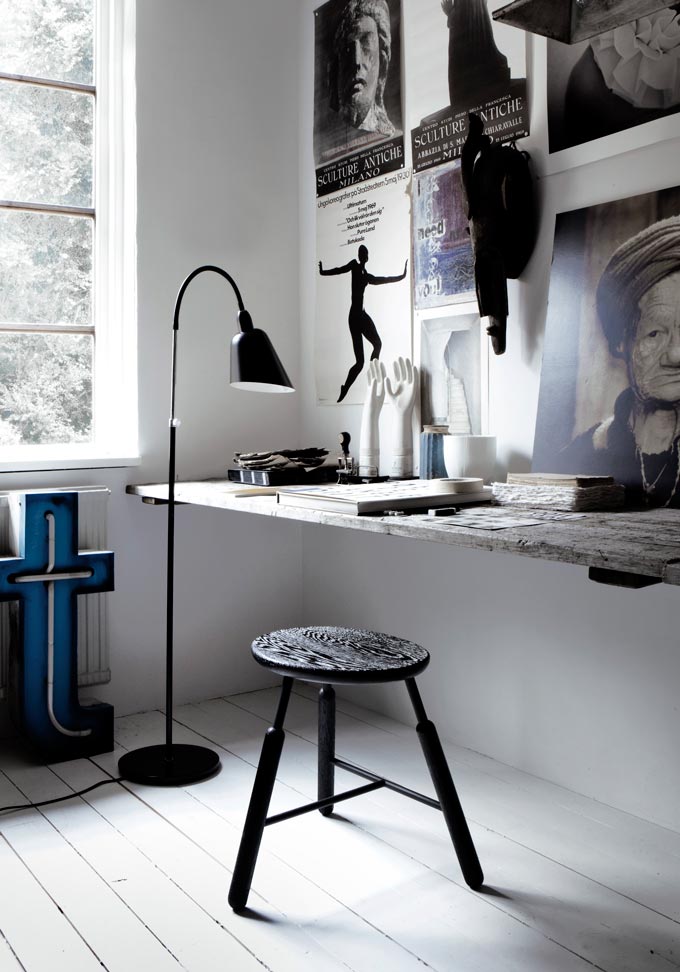 Mindfulness and Design
So what does all that have to do with mindful design? And what is mindful design all about anyway (some of you may wonder)? Good questions (btw). Mindful Design is the art of purposefully paying attention, observing and concentrating wherever you are at a single task. That's why it also known as the art of 'monotasking.'
In other words, it is all about being present (my motto, exactly)! It is a term that has been coined a lot lately in the design industry. But I'm not going to pretend that I felt comfortable enough to talk or write about it, because I couldn't actually put the right words together. So, bear with me for a bit longer. You see the trouble is that I'm a multi-tasking person just like most of you. Yet, in order to keep my creativity alive and kicking I have to concentrate, reflect and even pause. I need to be present in order to make the most out of every moment and idea.
If you've ever been mountain skiing then you'll be able to understand better what I'm talking about, because it's a task that requires your full attention. You have no choice but to focus, concentrate, observe and feel the flow in order to do it in a pleasurable and safe way. Now, if you haven't been skiing you might have young kids and so you may have watched (not by choice) an episode from Peppa Pig where Daddy Pig talks about 'becoming one' with the muddy puddle. Ha, ha!! The point is just that, becoming one with whatever you're consumed with. It takes keen observation, a pause for reflection and a feel of the flow.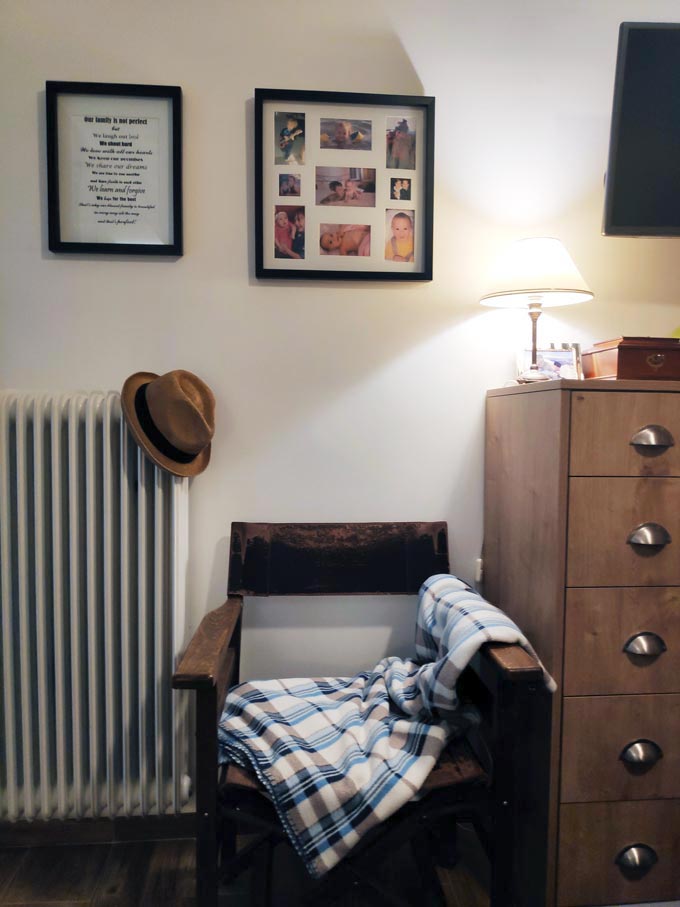 Well today I began looking through some imagery for possible gifts. At the back of my head I was looking for something for myself – one that would really make me happy and that is almost always something home related. It's been a while now that I wanted to make a very small art gallery wall in my very small bedroom. I had a line drawing in mind, that I wanted to add on next to a frame of family photos and a framed description of our family in various typefaces I created a couple of years ago.
The reason I wanted a line drawing is because it adds just about the right amount of definition with a remarkable fluidity. Line drawings are all about flow and flow is one of the key elements in mindful design.
Mindful decor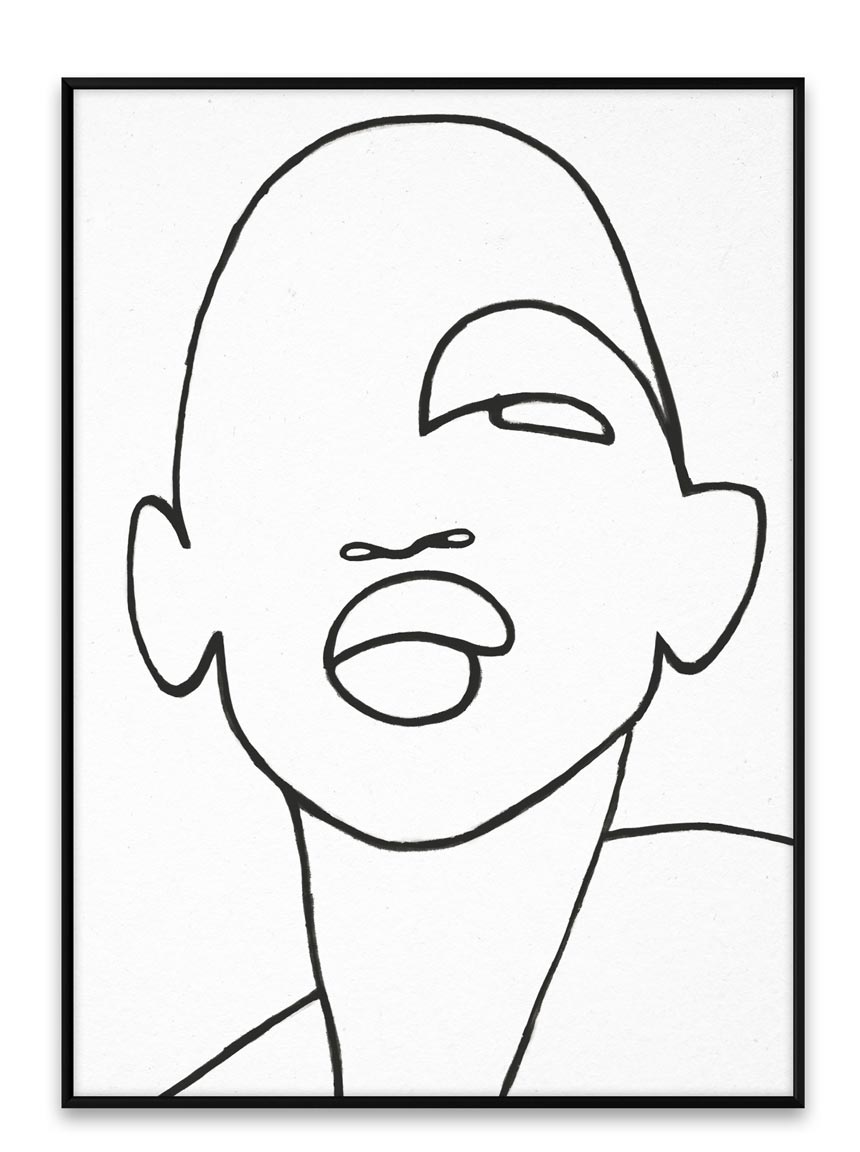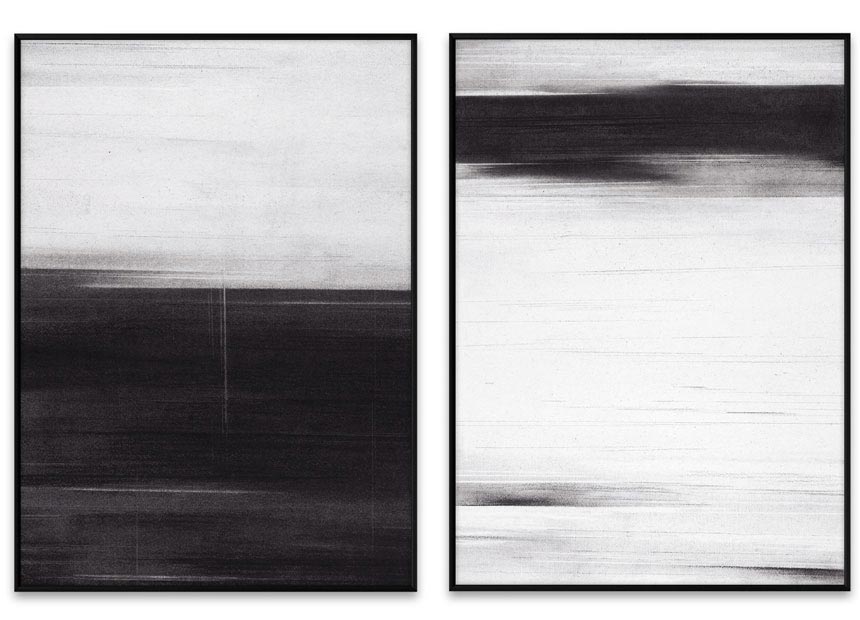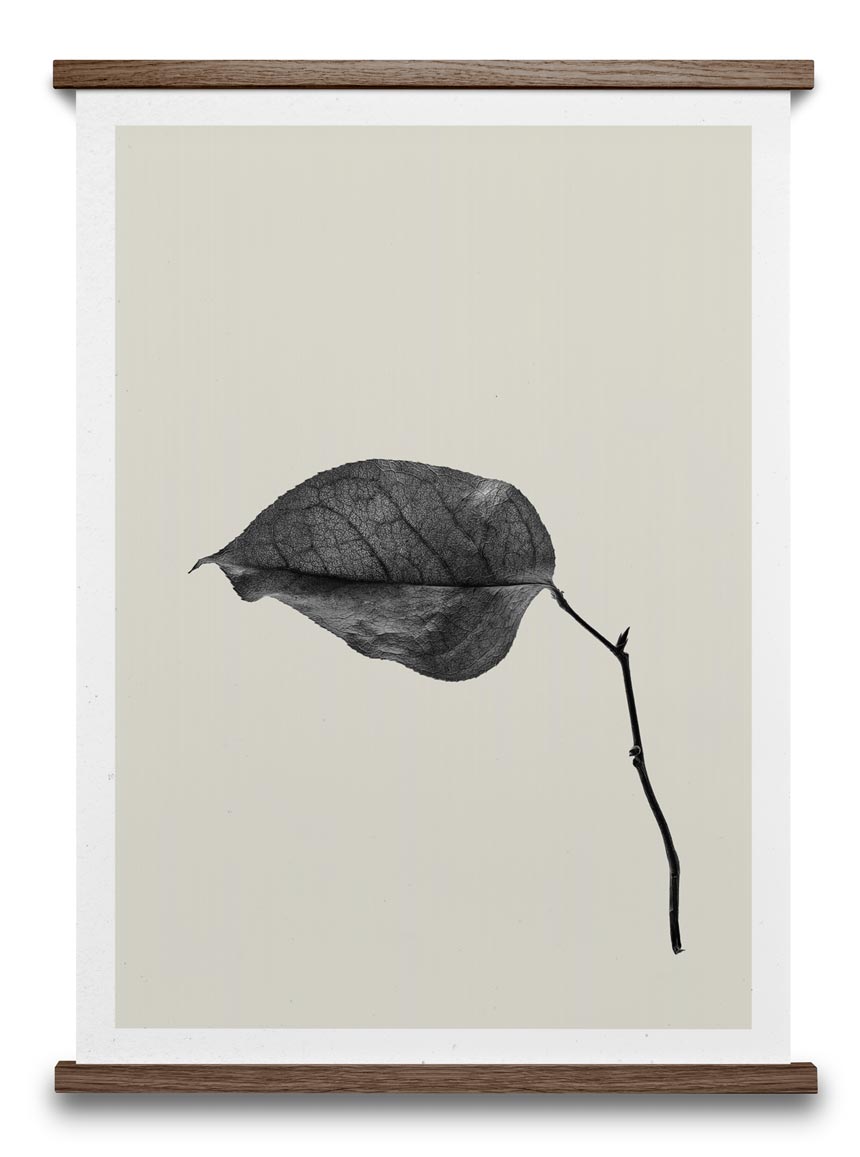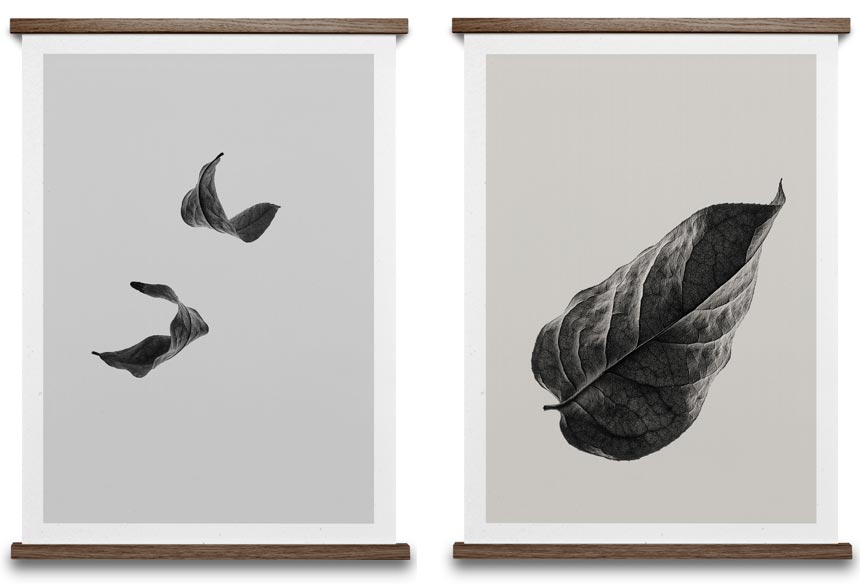 So, going back to this morning, as my gaze fell upon this image of a floating leaf, alas, the dots came together. It felt like a visual map in my mind of the perfect Christmas gift, that would act as a reminder of flow and was the perfect example to start off a post about mindful design.
You see certain images and everyday staples and decor like the ones I'm sharing here with you today, have the power potential to promote a more mindful state of mind as they bring about a behavior change. How? By getting our emotions awakened and by allowing our mind to flow through these. They act as sculptural stand alone pieces that remind us how interesting imperfection is.
Obviously, it really helps to have a clutter-free space to be able to appreciate such furniture and mindful decor that are both aesthetically pleasing and have something to say of their own accord. (The less is more theory is the very foundation of all this).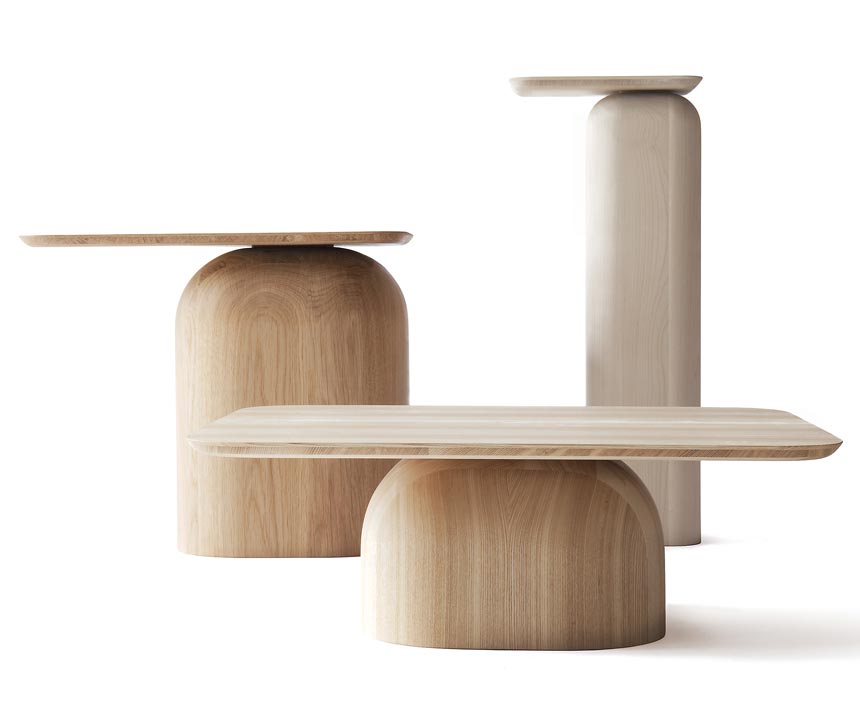 A bit Wabi-sabi please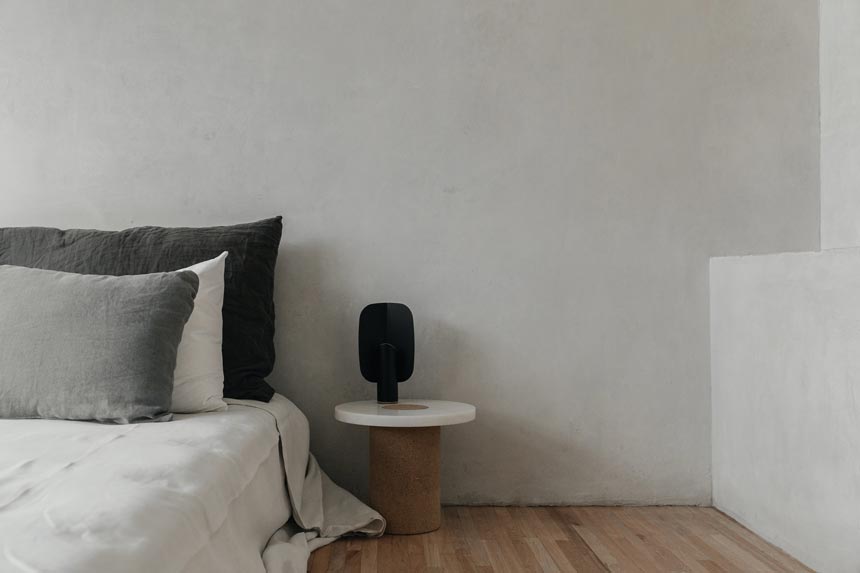 This why in fact organic forms and the wabi-sabi philosophy are experiencing such a flourishing. I think that at this time of age, many designers are actually taking the time to observe more, especially nature and reflect on these observations and empathizing with the end user and that leads to greater innovations and mindfulness in design. So I guess the best way to describe mindful design is really the drive to create a distinct zen experience to the user by engaging the user in a visual trip to the beauty of imperfection.
Suggested read: a discussion on Mindful design: What it means and how to achieve it. It sheds more light on the different perspectives people have about mindful design.
I sincerely hope that somehow this made a little sense to you. I'm sorry if my somewhat poetic insights didn't, but at least I hope these images illustrate better some of the things I'm trying to say… Do let me know if I lost you somewhere and I'll try to find a better yet way to explain it all.
Love,