One of the best ways to add your personal style in any space is to create a gallery wall. Gallery walls are compositions (small or big), cool clusters of loved collectibles! I will give you five good reasons to convince you that this should be your next home decorating project.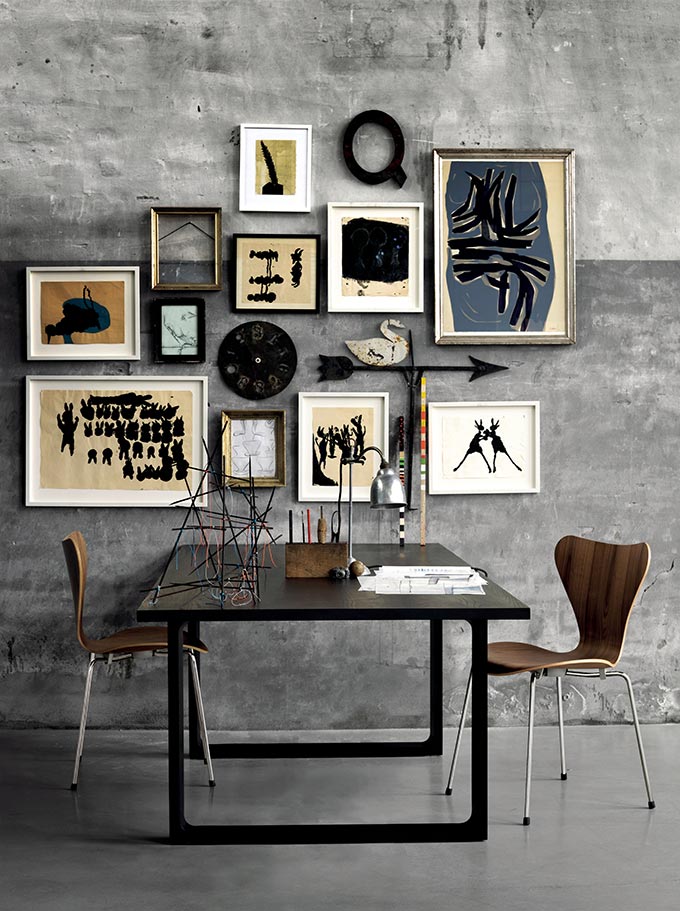 The greatest thing about gallery walls is that the options are countless. There is a myriad of possibilities of the artifacts you choose to display (original art, family photos, kid's drawings, maps, mirrors, wreaths, art prints, letters, hats). You name it!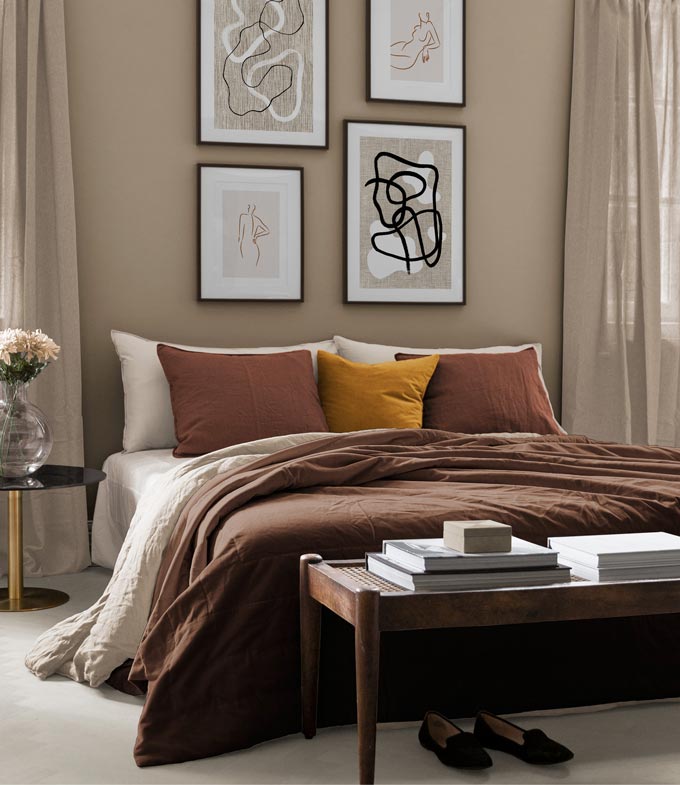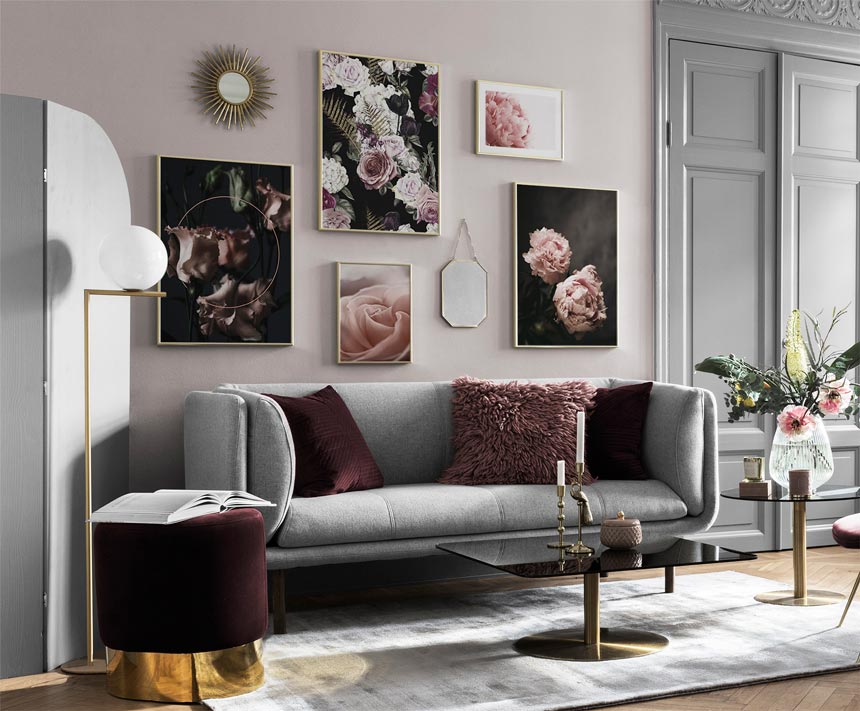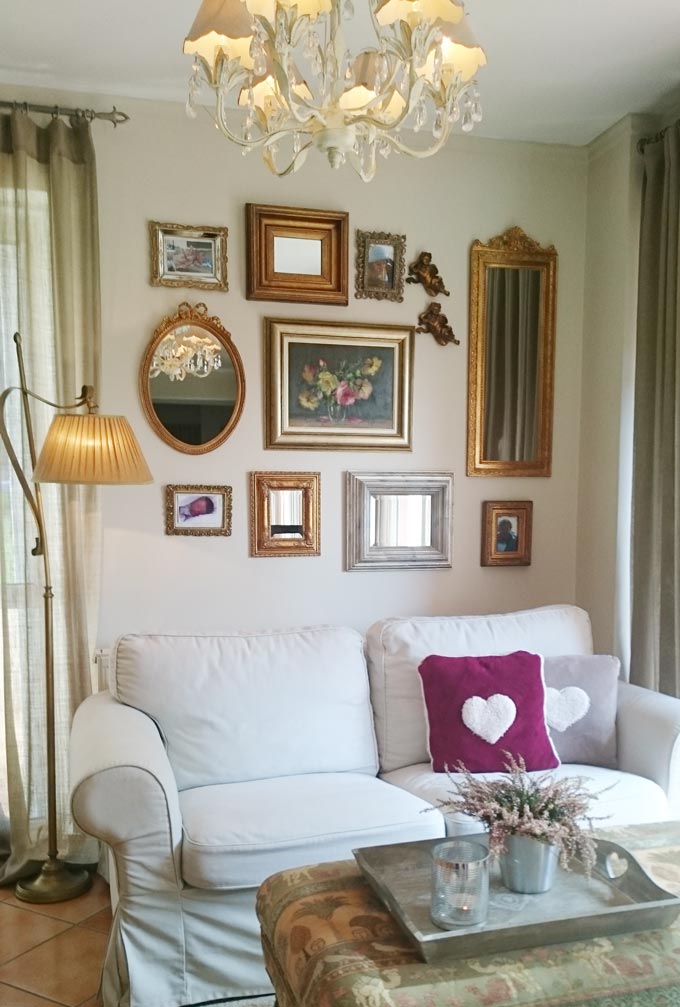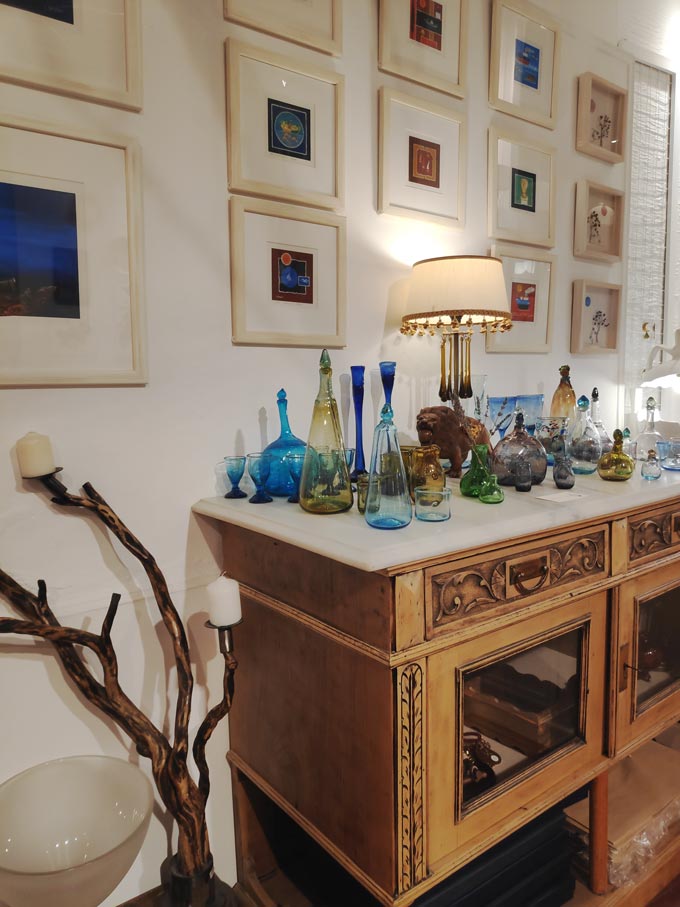 Note the effect of using the same frame type for every art image in the gallery wall above.
5 Reasons For Having a Gallery Wall
Gallery walls complete an interior by adding style and your character. They set the mood in the setting. Their charm is undeniable. They add a sophistication and an eclectic character every time, any time.
They are suitable for any space aside its overall style! (And I mean any space whether it's a living room, library room, a dining room, a kitchen, office, corridor or even a bathroom)!
They create a strong focal point thus, turning any wall in an accent one.
They make use of your vertical space by creating a whole new layer.
They are a low budget project that anyone can do.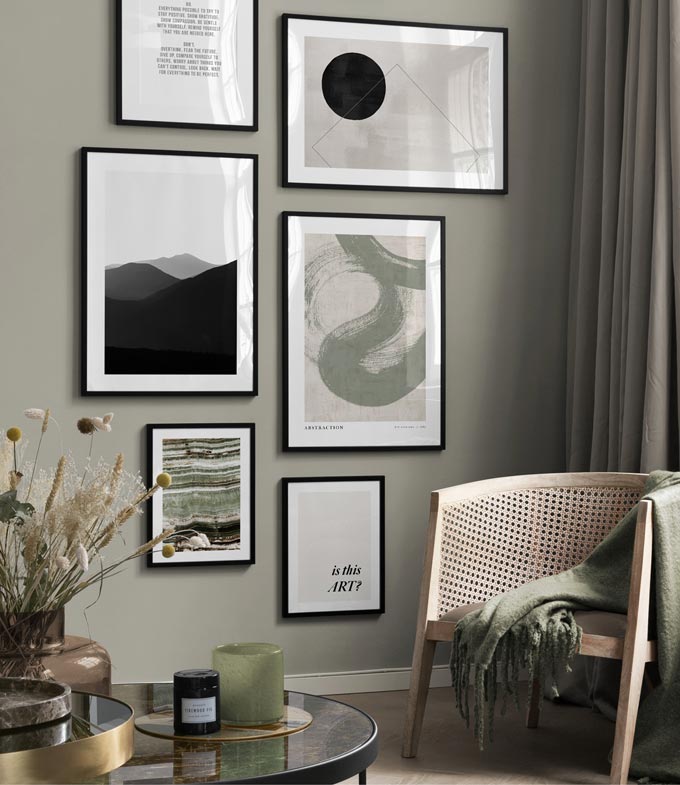 Gallery walls don't really have rules you should follow. For instance you can use any type of frame you wish with different colors, materials, styles and finishes to create a more eclectic vibe. Or there is the option of using frames of the same kind and size to create rows and columns for a very composed impression. It all depends on your approach and personal style.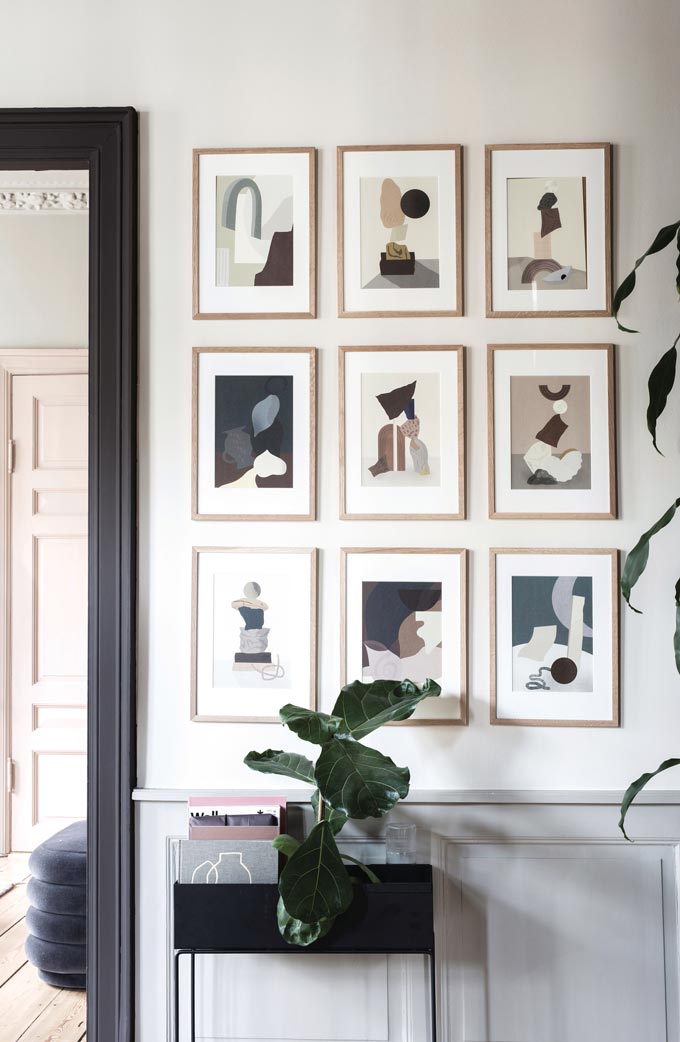 In every case, a tip to keep in mind is to create a theme. For example, if you have a collection of black and white photography – making a great impact with drama then that's one theme right there. If that photography itself has a theme, then you'll be making an even greater impact. Therefore, choosing a simple frame for all in order to shift the focus on the subject matter of your photography collection is the best way to highlight this collection.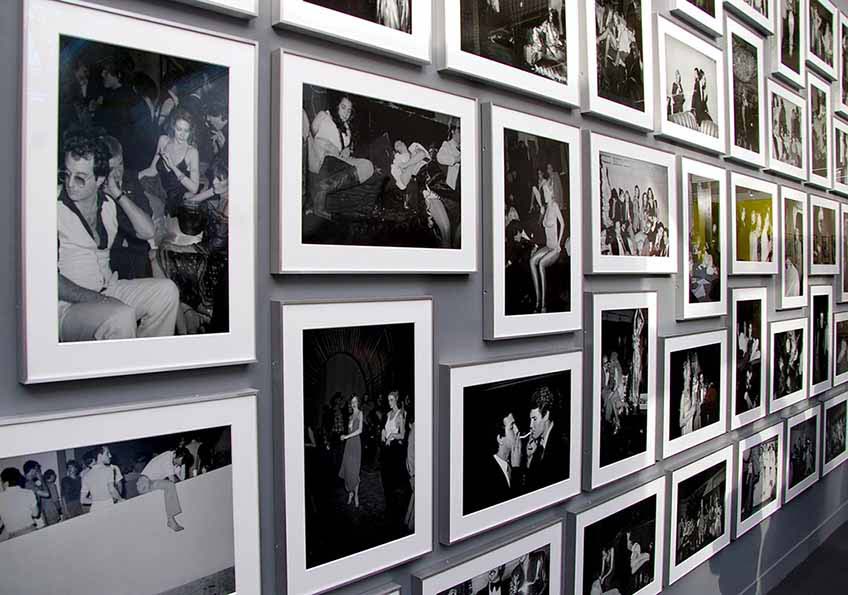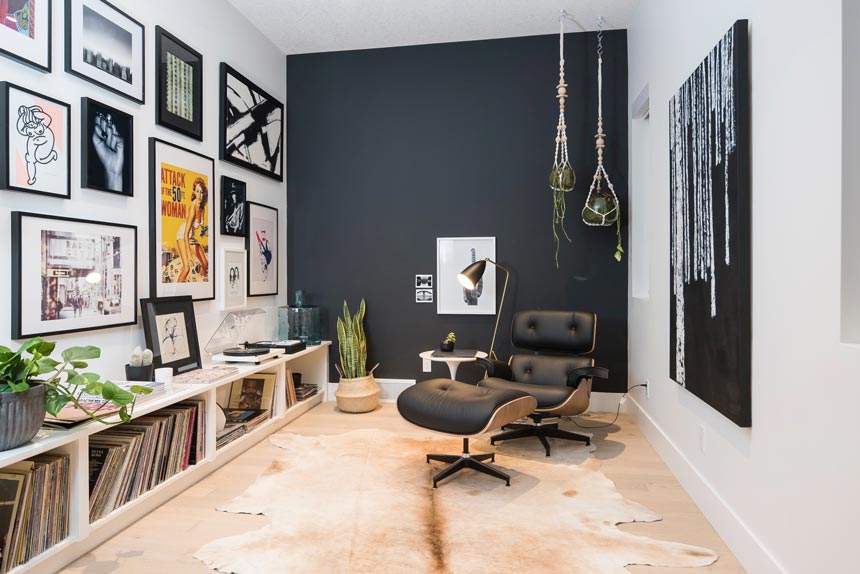 Any configuration is possible and more importantly, there is no height rule to restrict creativity. Art gallery walls may take up the whole wall beginning almost as low as the floor and reach the ceiling! The trick is to choose your art but then again, that's the fun part!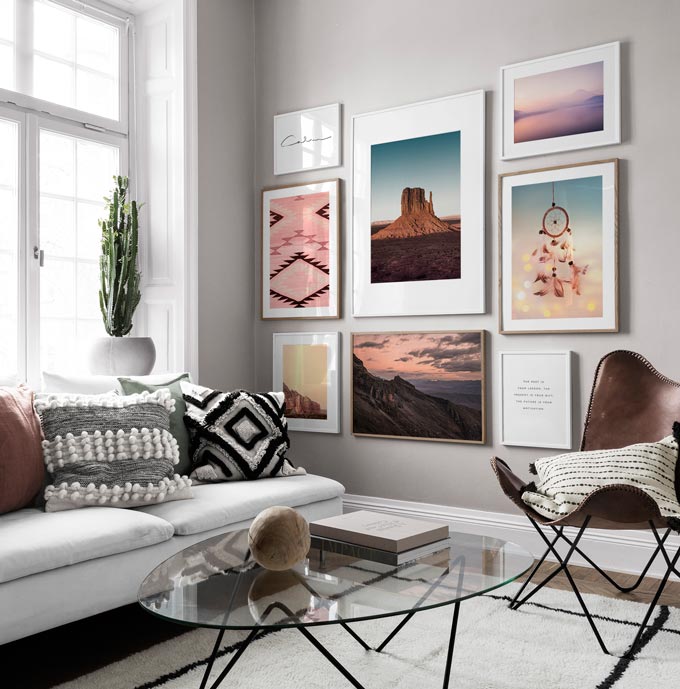 If you already own a couple of big art pieces that's great news, because you can build around them your composition. Too many small pieces may cause a visual clutter; too big then it might be overwhelming. Personally, I don't like very small pieces because I like to keep things neat, but don't let me stop you! The point is to find a visual balance. (Think proportion, scale and a sense of visual symmetry).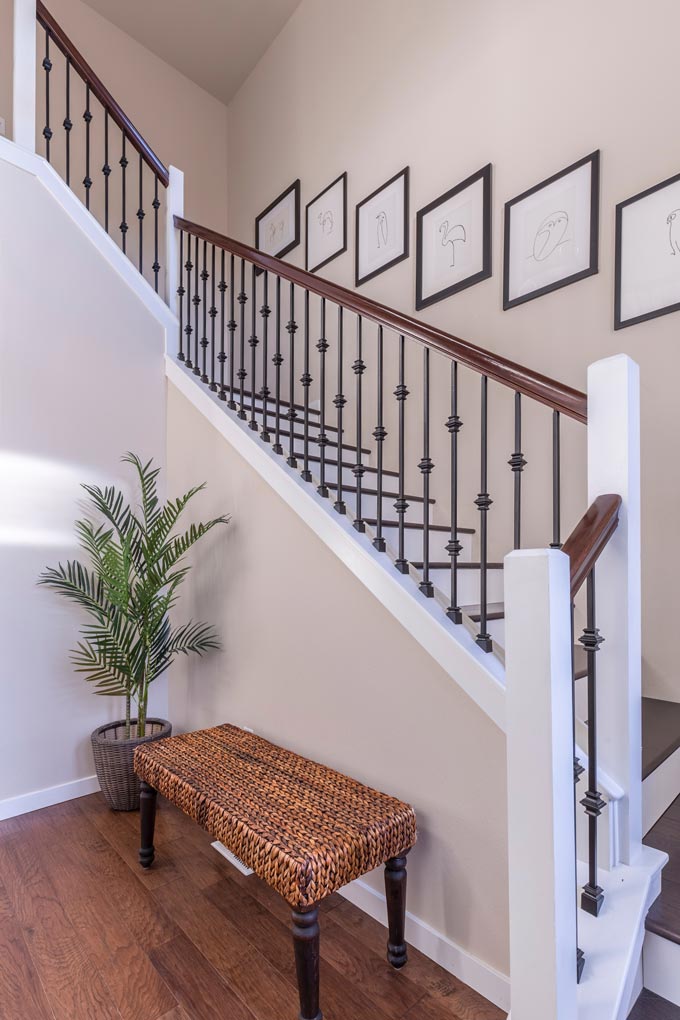 Believe me, this is not as scary as it sounds because there are no rules! But if you feel stuck, then do check out my Pinterest board Gallery Wall for more pinned images of gallery walls and pictures ledges, including configuration layouts in case you need a little visual inspiration to get you started. Or hop over to this post to view some seriously eclectic wall layouts. 😉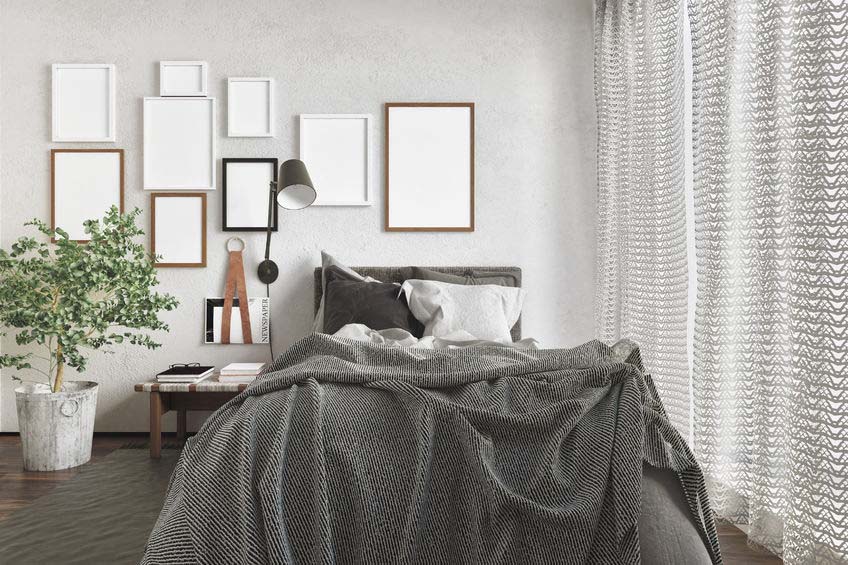 The layout
Planning ahead can save your walls! Therefore, it's best to trace each of the frames on some scrap paper, cut those out and tape them on the wall. Experiment with the positioning and spacing until it's visually pleasant to you. That is the easiest way to experiment with your composition without making holes on the wall.
Another tip to remember is to place the works of art that you feel most strongly about at eye level. (My guide for hanging artwork with a layout cheatnote will help you get started). And of course, keep in mind that most galleries are composed gradually over time and not necessarily in one go. So, don't rush it.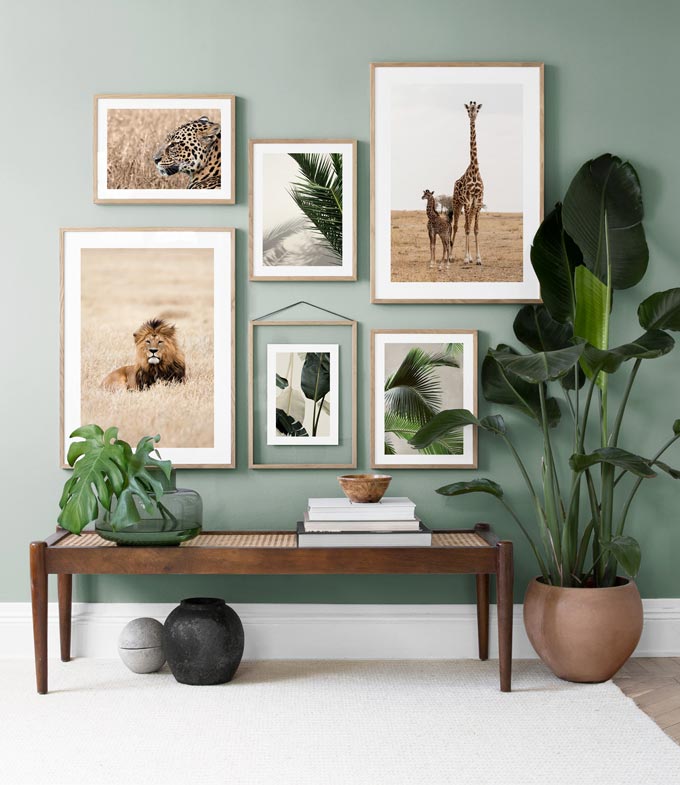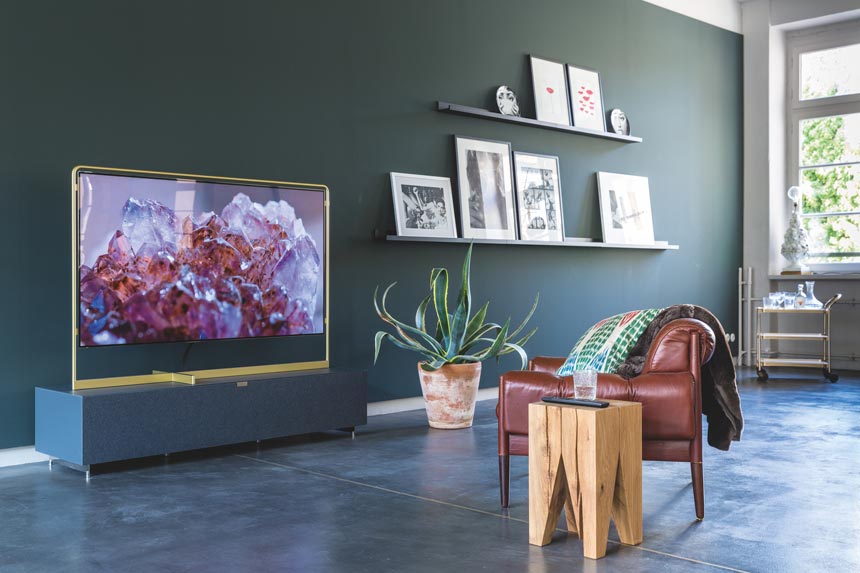 Although, most opt for a gallery wall over the sofa, my recommendation would be to consider a corridor wall, a kitchen wall (especially if the kitchen has a rustic or industrial style to it) and even a powder room. Another element that really can bring some life to the whole setup is the inclusion of little plants. Their leafy texture surely makes everything a lot more interesting. 😉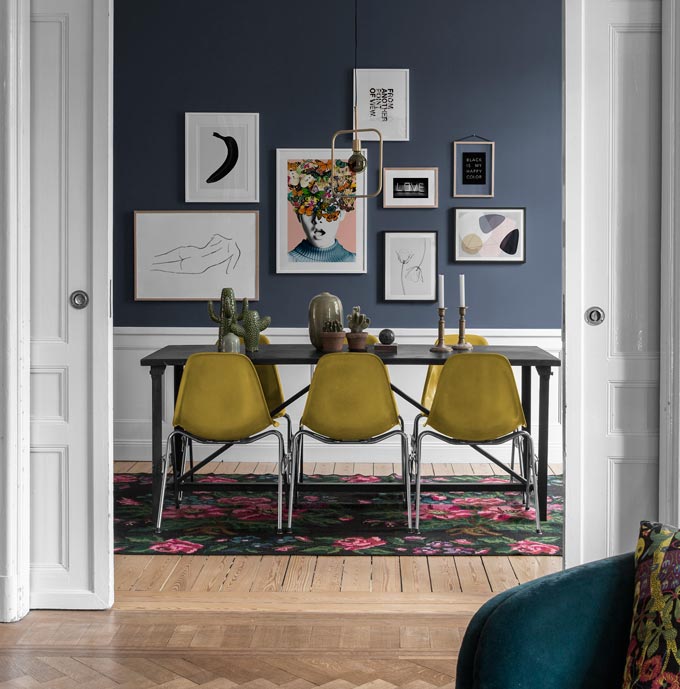 Recap
Some of you might prefer using picture ledges instead, in order to place your art on it rather than hang it. (Check out this post with some great imagery of styled picture ledges). This trend is especially strong with bohemian chic style fans. The great thing about them is that you can instantly change and/or rearrange your collectibles without any fuss.
However, try not to over-stuff them (something that's a little too common). I think a more minimal approach is more in order. In any case, I'm a huge fan of any gallery wall because they are special, full of treasured belongings, emotions and memories mirroring part of our personality. Any imperfection just adds on more charm to them.
Moreover, they are a daily source of inspiration, exuberating a positive aura and a stunning design element in a home decor.
So what's holding you back?! Are you currently working on a home project? Remember…sharing is loving!
XO,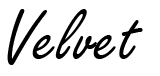 Last update: 05/07/21