Chances are that you may have heard/read that last year the Bauhaus design movement turned 100 years old. But are you aware that you have elements of Bauhaus design in your own home without realizing it? Really. That is because despite its mere 14 years of formal existence (1919-1933), its profound impact across many industries remains unblemished; and its writ large influence on all design continues on. So even if you don't really know what Bauhaus is, you've surely come across pieces of Bauhaus design. Hence, Bauhaus design remains very much relevant in today's interiors. Thereupon, let's delve into this prominent style and how Bauhaus relates to today's design trends and your home.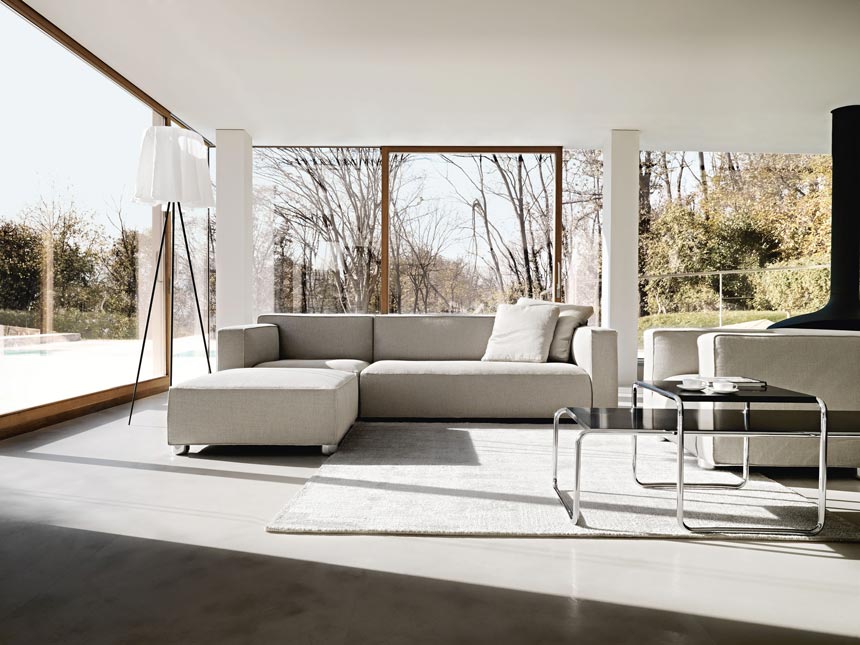 The Bauhaus Movement and Its Importance
The Bauhaus movement was about the development of a universal language in terms of form, material and color design. Walter Gropius, an architect and the founder of the Bauhaus (the 'construction house') sought via an experimental approach to find perfection and efficiency by investing on function over aesthetics. Accordingly, the school's philosophy became "form follows function."
(Note that Danish design place form and function on an equal footing).
In the school of Bauhaus, a craft-based curriculum placing emphasis in fine arts was developed in an effort to bridge the gap between art, industrial advances and mass production, whilst retaining the integrity of craft materials. Following Bauhaus theory, students attended workshops from textiles and pottery to cabinetmaking, typography and metalworking.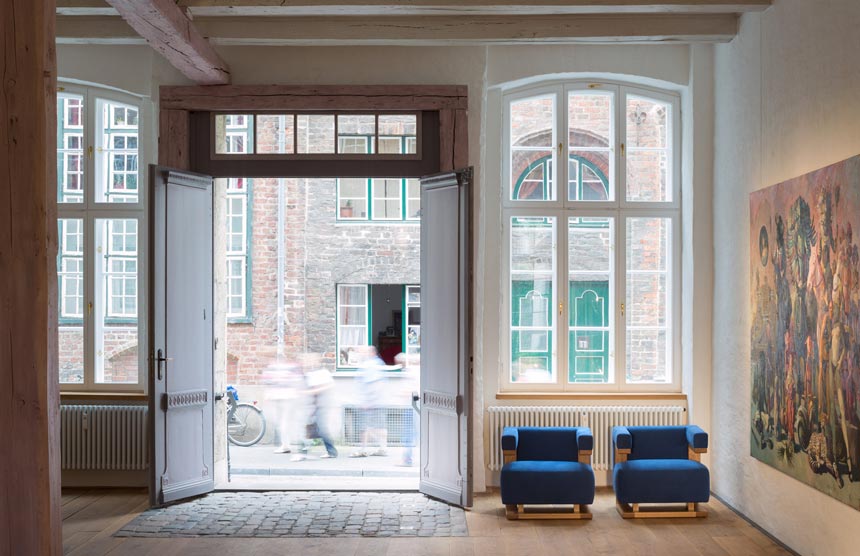 Big names came to work at the school as instructors, including Josef Albers, Wassily Kandinsky and Paul Klee. And early on, Bauhaus teachings were adjusted to include designing for mass production – a need dictated by the oncoming World War. Therefore, it is fair to say that this movement tried to meet the social needs at a given time. That significant fact will always make this movement relevant.
Gradually, it led to the birth of 'democratic design' and flat package furniture. All the while, over the course of years, a much wider audience became exposed to the benefits of design.
(Suggested read: Will IKEA's Democratic Design Make a Breakthrough :: Personalized Style for a mass audience).
Clearly, the Bauhaus movement marked the beginning of Modernism shaping the world as we know it today. Bauhaus design stretches way beyond art, industry and technology, inspiring even the fashion industry. Plainly, it has shaped modernist architecture and in many ways defined modern furniture design. Streamlined furniture, clean lines, pared-back open spaces and straightforward simplicity are synonymous to Bauhaus style.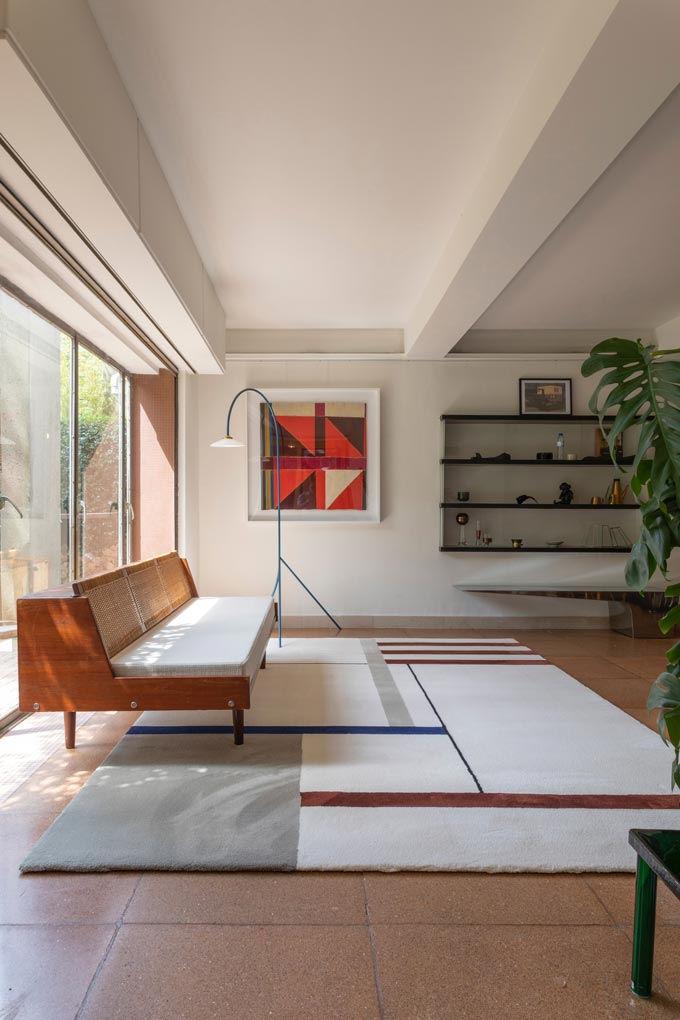 ---
---
Needless to say, the spirit of the Bauhaus design philosophy expressed by Mies van der Rohe (the third and last director of the Bauhaus) as the known 'less is more' motto, continues to motivate and provoke. For instance, the call by designers for de-cluttering your home is a direct outcome of this mantra. Does this ring a bell?! 😉
The Aftermath of the Centennial Anniversary
Surely, some will claim that an anniversary of this kind rekindles a renewed interest in Bauhaus designs. And I think that is certainly true and quite natural. Yet, let us not overlook at the fact that the Bauhaus movement is an entrenched milestone in the evolution of design. Many of its core values still apply to present-day. As such, it prevails as a source of unlimited inspiration and interpretation.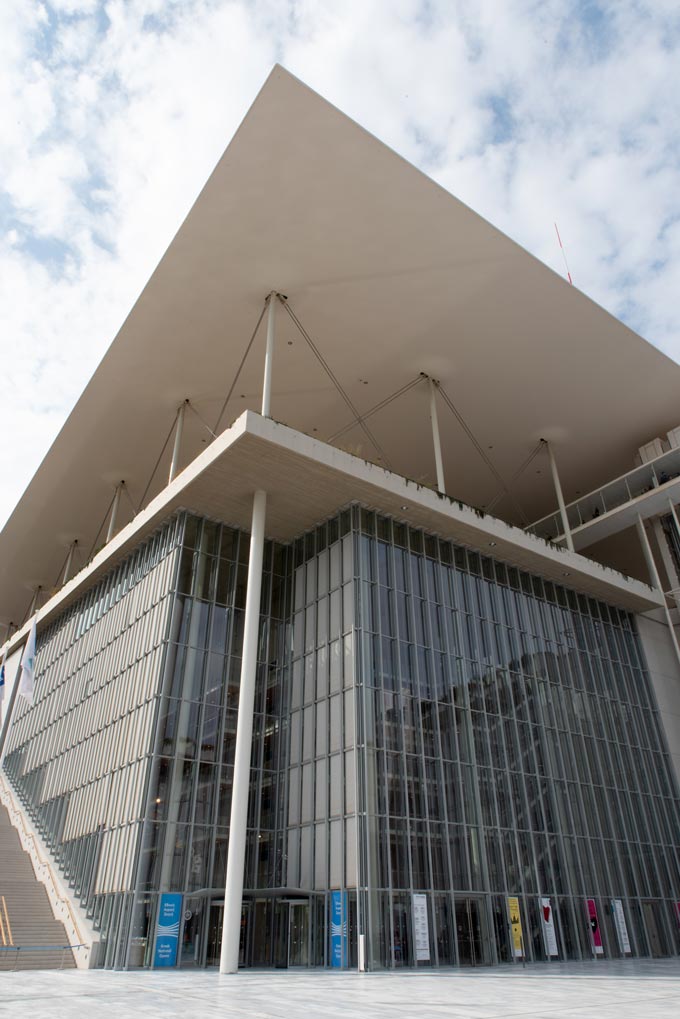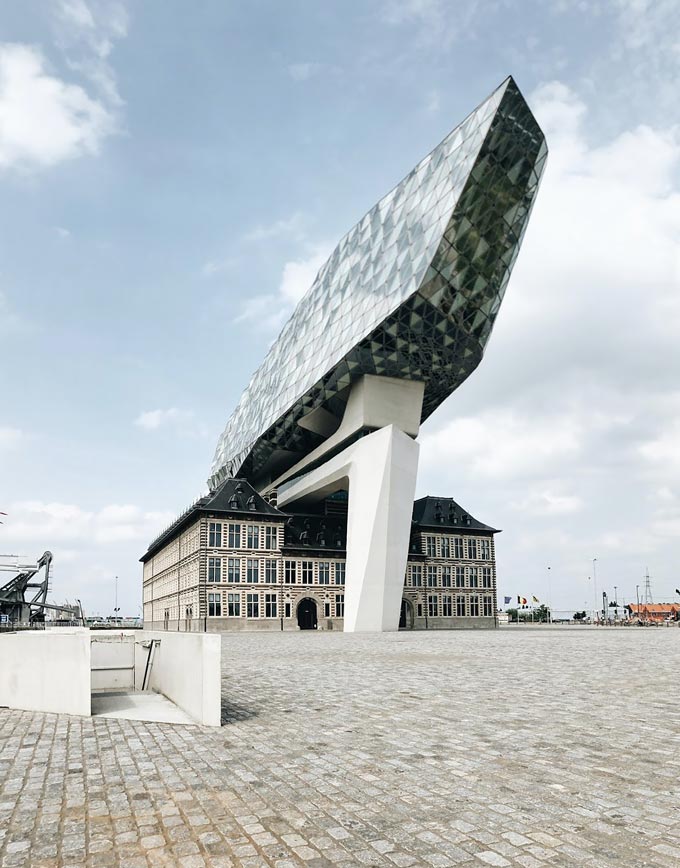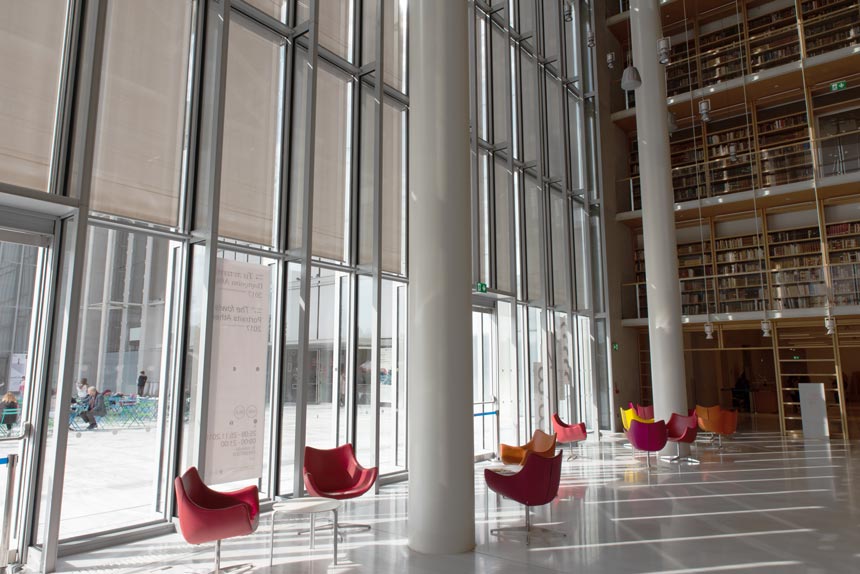 World-class architects, like Zaha Hadid, Renzo Piano and Norman Foster, have undoubtedly been influenced by Bauhaus and modernism. Their designs that keep pushing for technological advances attest to that, hence spreading further the echoes of the Bauhaus spirit. As a matter of fact, function or purpose became the starting point in building design for many, as Bauhaus revolutionized the way architects approach their work.
Bauhaus-inspired Designs
Glass and steel wall facades and the unlimited ways of their usage are surely a characteristic of Bauhaus-inspired architecture. However, Bauhaus-inspired every day staples are equally notable as well as fascinating. For instance, the popular Kaiser Idell Luxus is an example of Bauhaus design. Its sculptural form, yet functional design that allows you to adjust the height, embodies the Bauhaus qualities.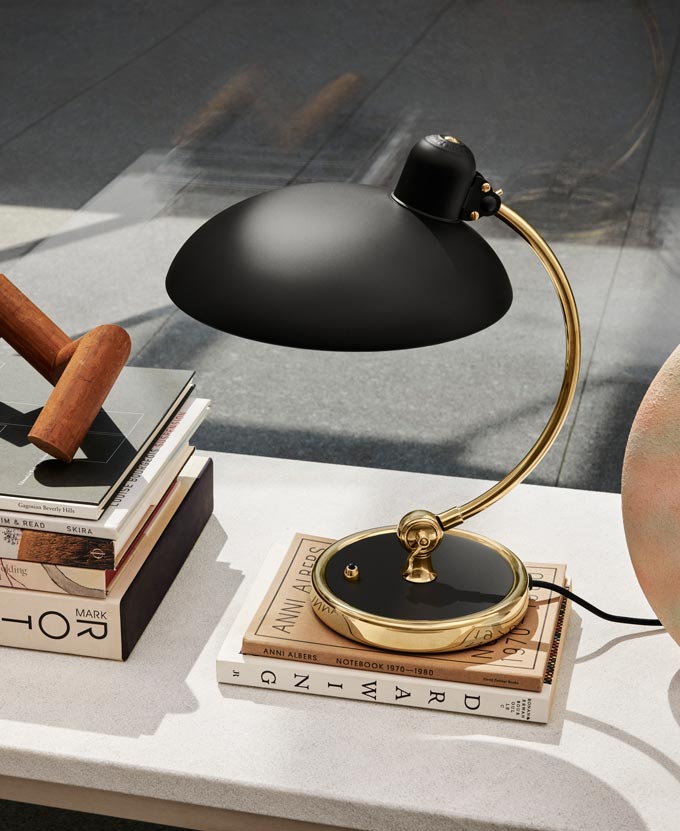 Another example of Bauhaus design is the iconic "Wassily Chair" designed by Marcel Breuer. Its lightweight tubular steel frame and stretched canvas supports (later replaced by leather) make a comfortable accent chair, yet absolutely modern in spirit.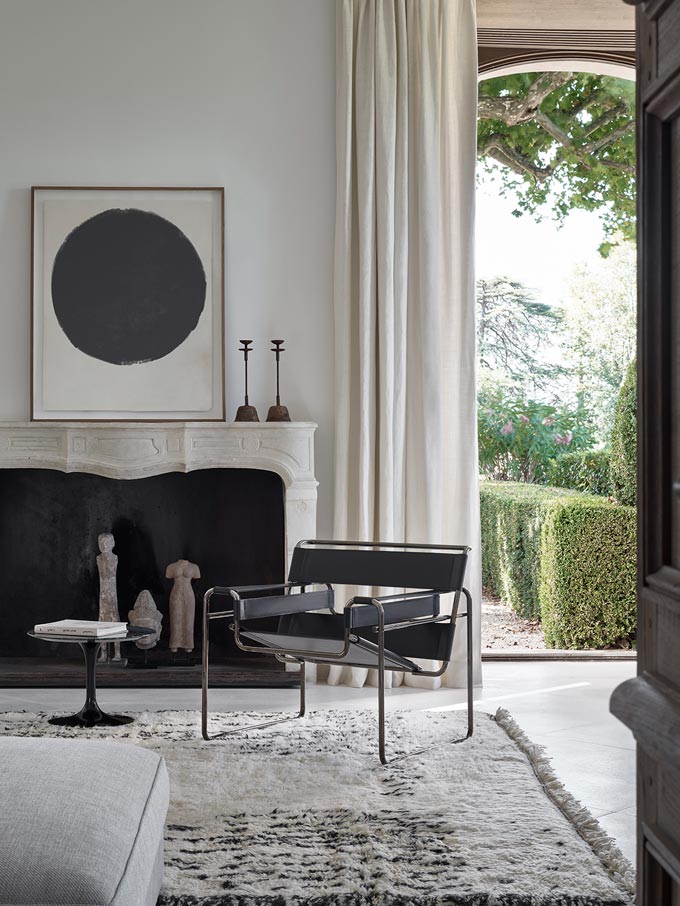 (Suggested read: Midcentury Furniture Fever :: Accent Chairs).
In like manner, two Bauhaus design features that are now taken for granted as we have all become so familiar to them, are the non-drip spout and heat resistant handles in teapots and other utensils. They are attributed to the work of Marianne Brandt who was the first woman to attend the Bauhaus's metalworking workshops. It is noteworthy that in 2007, her teapot was sold at an auction for $361,000.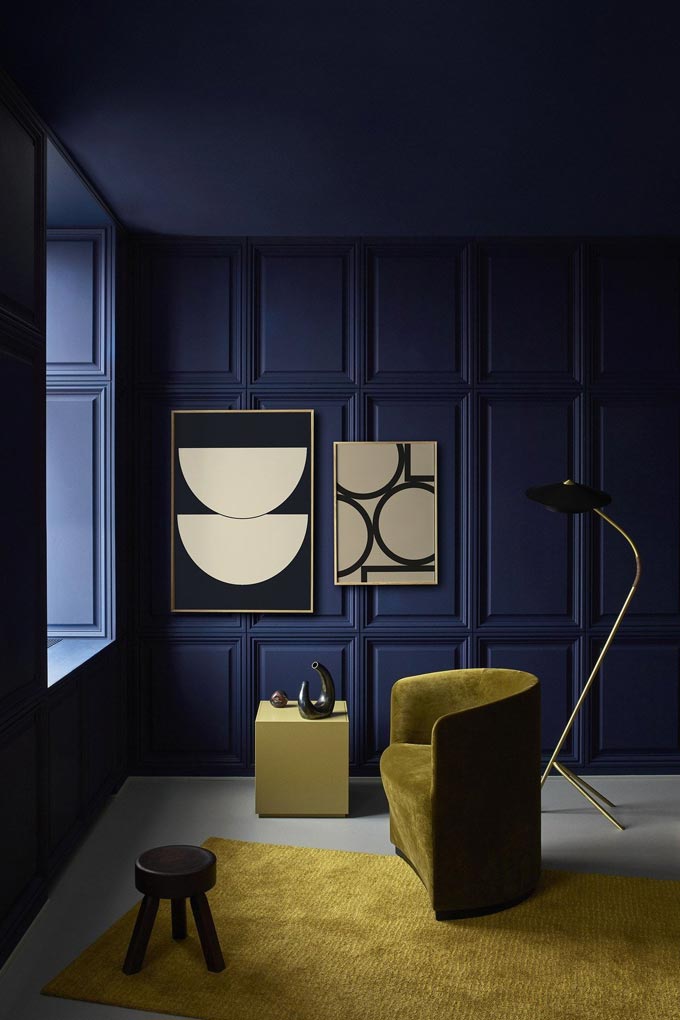 Nowadays, you can tell Bauhaus-inspired furniture from their lightweight, minimal design whose forms are governed by geometric shapes. They are easy to integrate pieces that also tend to be multi-functional and versatile designs, whereas the textiles may feature block patterns and pops of bright colors.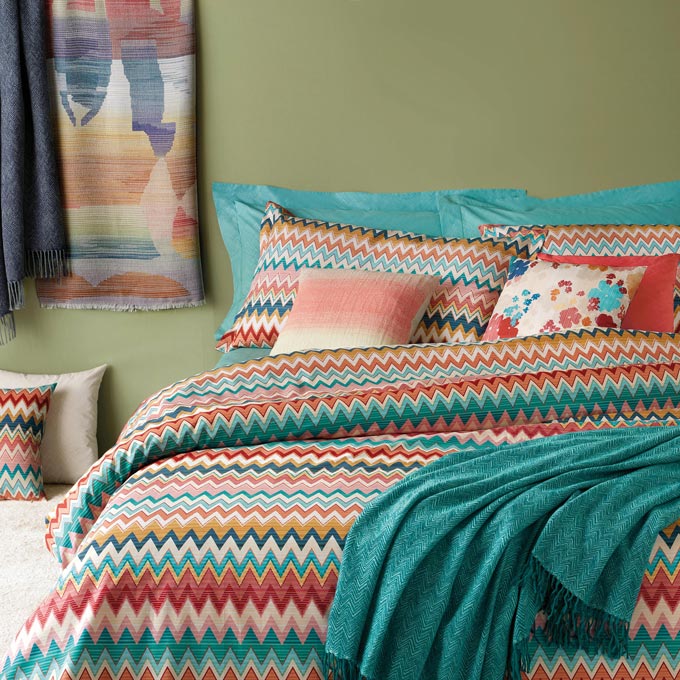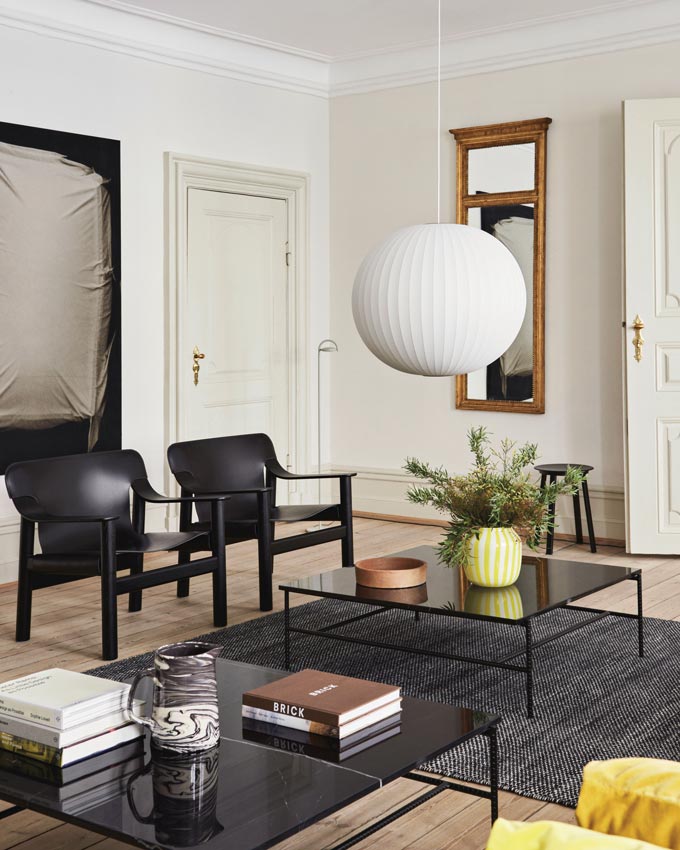 Missoni is probably one of the most well-known brands that rock the Bauhaus geometric weaves inspired by the work of Anni Albers. Likewise, Ferm Living, Fritz Hansen, Mater, HAY and Block Design are only but a few brands that include in their product range many Bauhaus-inspired designs. Such pieces are flexible and easy to adopt and adapt in any contemporary home.
Bauhaus-inspired Design Pieces to Take Home
Bauhaus furniture and textiles are some of the easiest pieces to integrate in your home.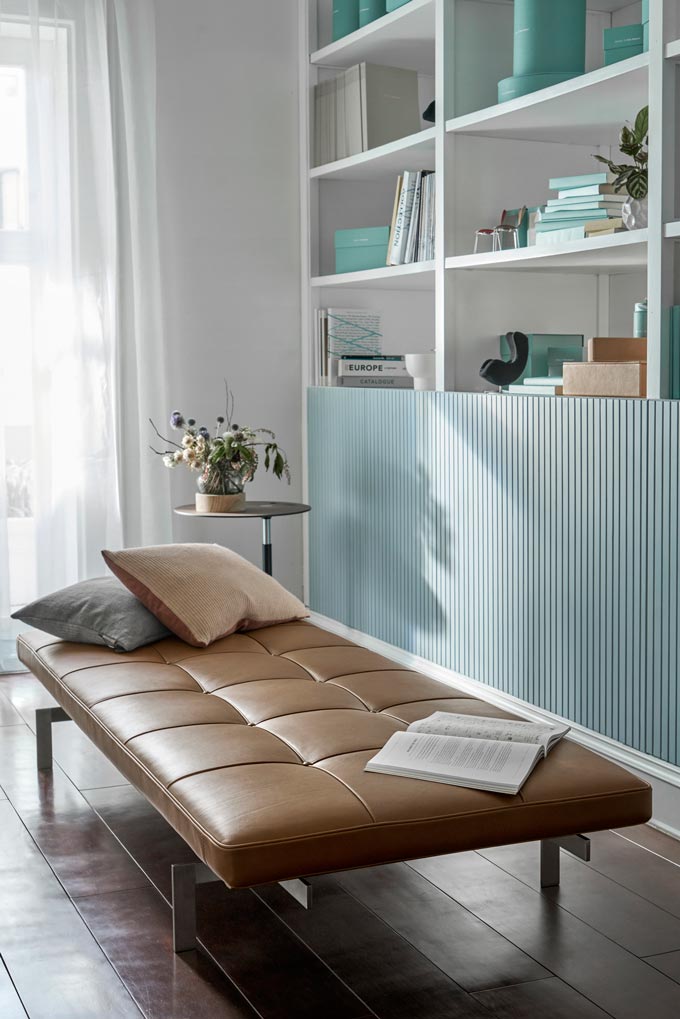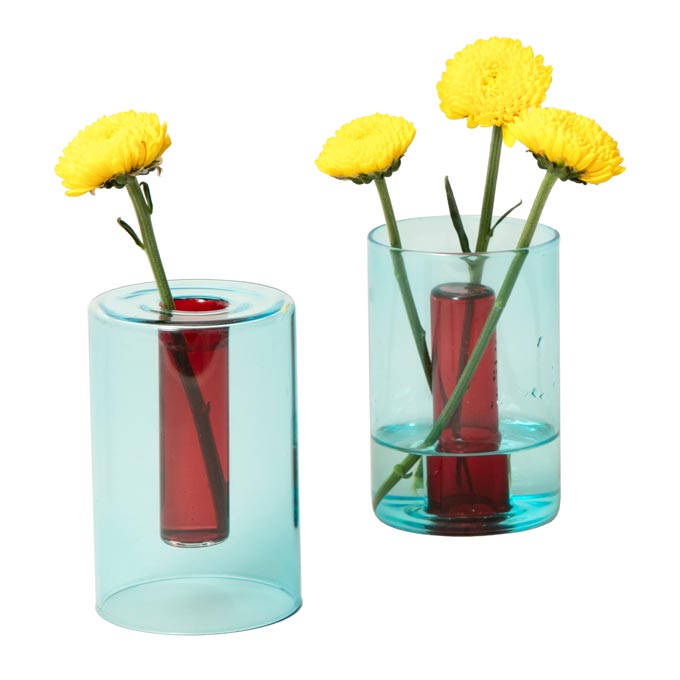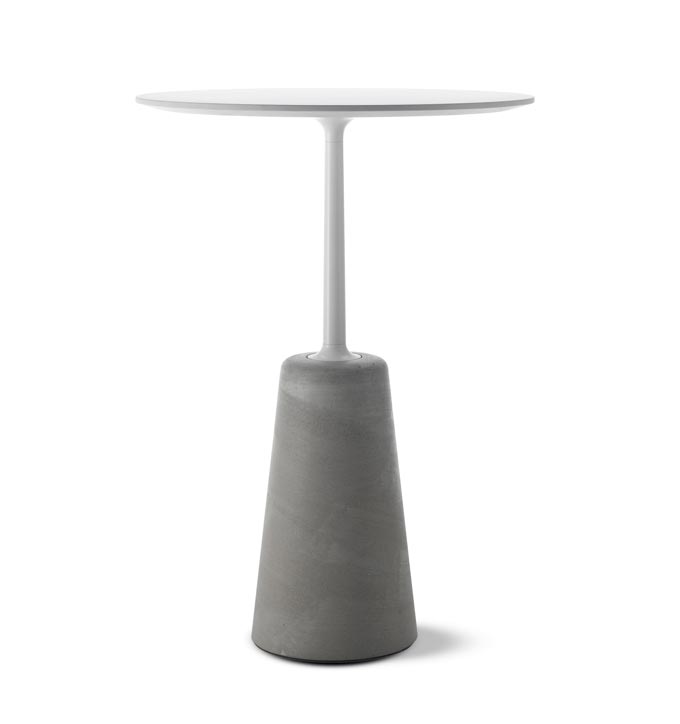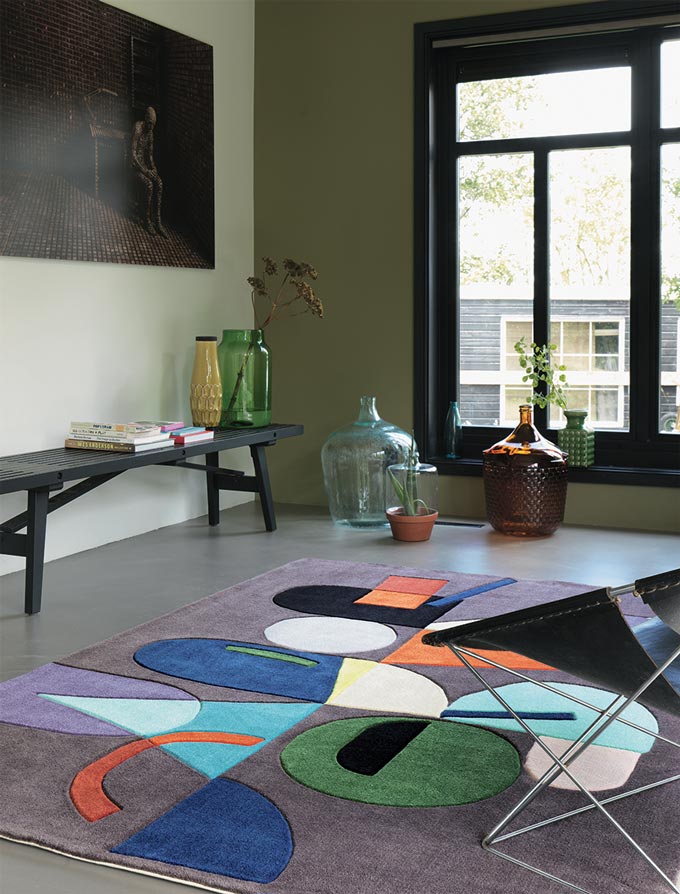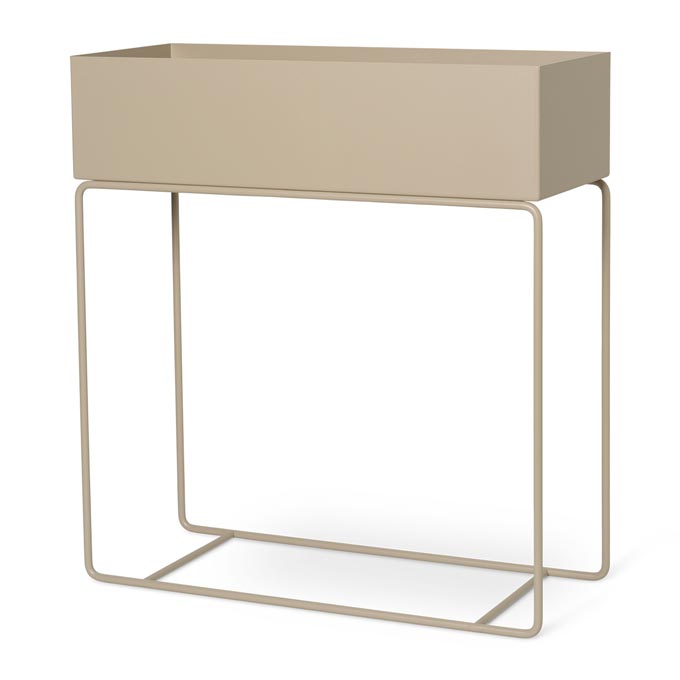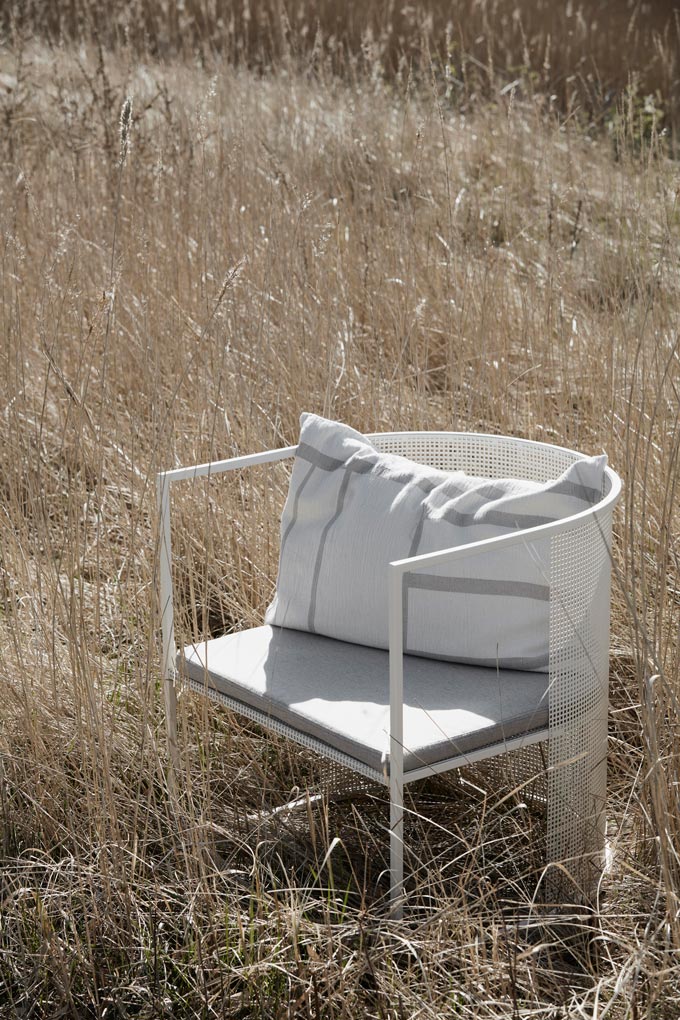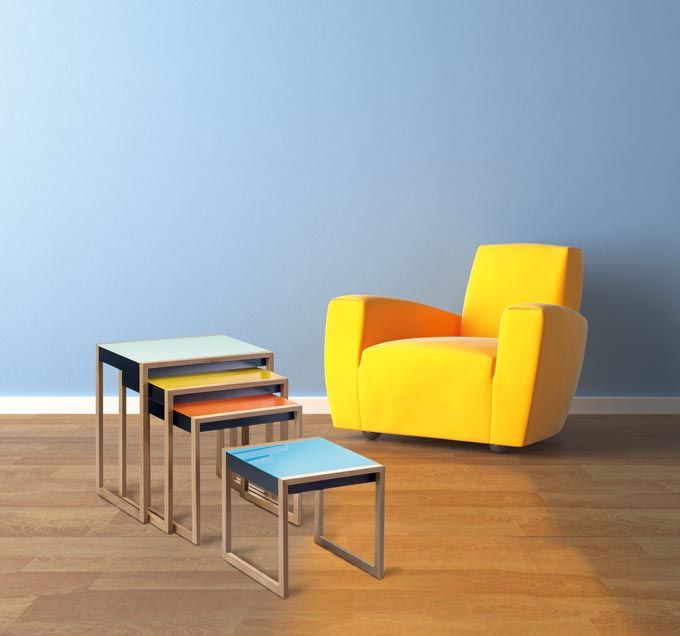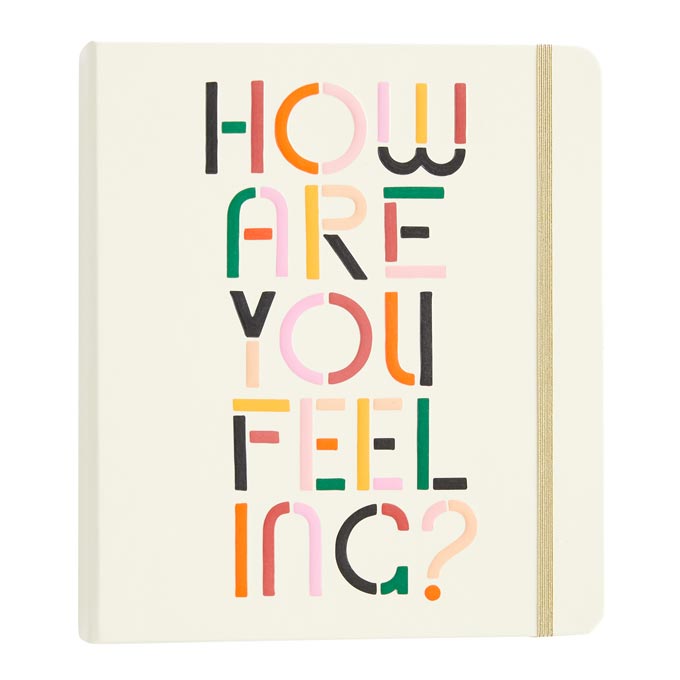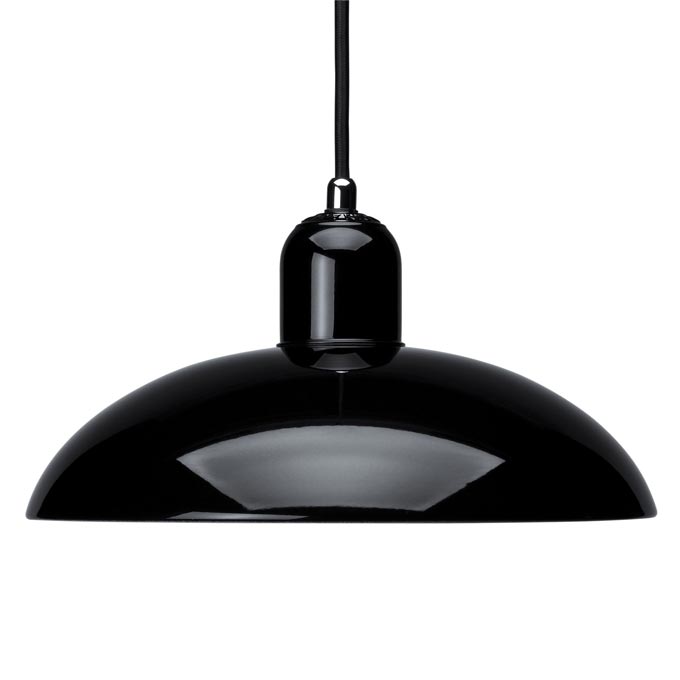 Bauhaus Design and its Relevance in Today's Interiors :: the New Minimalism
The legacy of the Bauhaus movement is far more profound than some may care to admit. Nonetheless, it is no secret that many contemporary design schools have been influenced by this movement. Functional design became the absolute novelty. All the while, Bauhaus has undeniably paved the way to minimalism – a common denominator among the many design schools.
The importance of it all as I type away these lines, is that minimalism is about to experience a new rise with a 'new-ish' take. Though the latest 'new minimalism' trend wave will be still another interpretation of Bauhaus teachings.
Since I began following the ongoing design trends closely, I have developed a good eye for upcoming trends. And hence, I'm quite certain that this 'new minimalism' will be much more 'earthly' grounded and well-being orientated. This time though, sustainability with an emphasis on a circular design model are two of the latest tools in the arsenal.
Thus, the aim of the 'new minimalism trend' will be to align the living quality of the individual with nature. It will like fusing slow design principles with the minimalist Bauhaus spirit, all wrapped up with a very green almost jungle-like vibe!
As such, even if you're not a big follower of trends and seasonal updates you should still keep your eyes open for what's to come in the design industry…
Cheers, xo