There's one thing that we can all take for granted: change is inevitable. And change will be. Always. As such, a company like IKEA – the flat pack Swedish giant as many call her, has taken the initiative to change under the design leadership of Marcus Engman. When a mass production company of this magnitude, with 20 only in-house designers, is changing then one thing is certain – the design industry is going to change thereafter. IKEA is set out 'to create a better everyday life for the many people.' This statement sounds awfully similar to Philippe Starck's vision that: "…creation, whatever form it takes, must improve the lives of as many people as possible." As a true visionary, he realized that everything has to be part of the "big picture." Before environmental concerns were mainstream, Starck was and remains the truest advocate of democratic ecology. The difference between Starck's vision and IKEA's is that IKEA is targeting specifically the improvement of home products that find themselves into our homes. Nowadays, IKEA has adopted a democratic design approach; a principle that they based on five pillars: form, function, quality, sustainability and low cost. Their aim is to make good design accessible for anybody. But how is democratic design applied by a mass production company? How does IKEA's democratic design compensate for individuality? Is democratic design the much awaited CHANGE in a series of changes?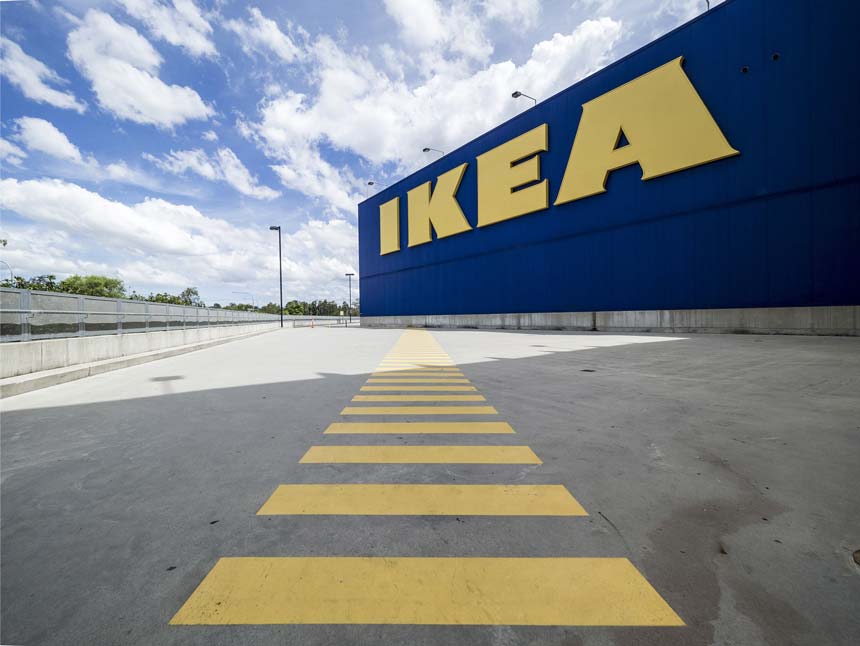 Let me start with the foundation of all. Our home… the shelter of our very existence. It is the place where we nurture our most important, intimate relationships. It is the place that makes us feel less vulnerable than any other because we can exercise the largest amount of control over it – beginning with how we decorate it, organize it and live it.
Actually, I believe that many of our values are reflected in our homes. Likewise, our home lifestyles are influenced to a great extent by any upcoming changes in our lives i.e. the coming of a baby, adoption of a pet or the loss of a steady income.
Therefore, as we change so does our home and as such this translates into an ongoing linkage momentum between a home's performance and our well being. That however does not mean owning more stuff. The key at this age of time is to do more with less. To become more efficient in both terms of time and scale. To be flexible and adaptable. Can IKEA live up to this challenge? To be honest, I think IKEA is not quite there yet, but surely a couple of steps closer to the right direction.
Now, IKEA's phenomenal success lies on two factors. The first factor is their price – time appeal mainly because of the flat packaging. It's easy to buy something affordable fast. The second factor was that the actual act of self-assembling one's own furniture satisfies the act of creation. It creates a connection between the user and the end product. The effect of this creation though, goes onto a deeper level for many of us as we attempt to hack many of these products in an effort to create something more unique, with a more distinct style.
Let's admit it, self-assembled furniture got a lot more of us involved with styling. We got hooked with the possibility of hacking such products and making it possible to personalize our belongings and I think this brought about a shift in people's attitude with regards to design.
Almost all customers that buy a mass production product now rely on two facts: that a) it is affordable, and b) personalizing the product is a real option that won't break the bank and without intermediaries. This knowledge has nurtured further the "need" to make everything more personal on a mass scale. All the more people are looking for bespoke solutions with greater control over design.
As a result, IKEA is now trying to address not only issues dealing with a product's say function or sustainability, but also with the personalization of their products for a mass audience. Their answer to all these issues is obtained via their democratic design approach.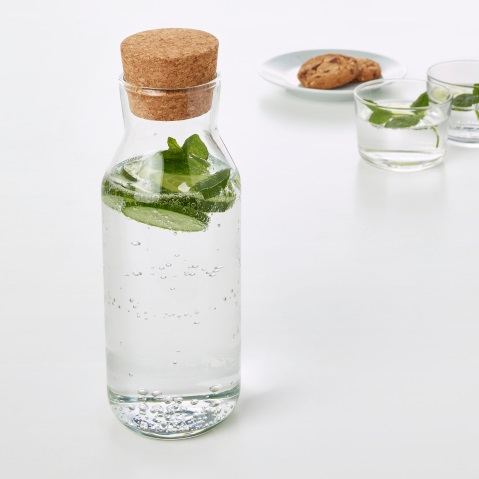 Marcus Engman, in a presentation on how democratic design is applied by a mass production company like IKEA (see the presentation here), takes a best seller glass carafe as a example. He then shows part of their design approach by tackling each of the pillars.
Form. Its given shape must be able to fit all refrigerator doors and dishwashers.
Function. It must hold both hot and cold beverages.
Quality. It has to be appealing so that one will use it all year long even during a celebration (do more with less instead of having another carafe for that special occasion).
Sustainability. The materials chosen for both stopper and bottle – cork and glass respectively are recyclable.
Low cost. It costs less than €4,00.
In his presentation he also mentions that they are now making glassware where each piece is unique! Moreover, they have even produced an "open source" sofa, the Delaktig platform in collaboration with a Danish design company HAY, that can be customized and reconfigured by customers. Therefore, they are really onto something.
I know it's a bit of an oxymoron if you think about it. A mass production company that is embracing some of the principles of slow design (like adaptability, sustainability and longevity) while trying to create a more customized mass production. If they succeed in this though, then they will certainly bring about a revolution – a breakthrough – that bring about a new thinking order and manifests for designers.
Apparently, IKEA is trying to update and upgrade their image with their democratic design approach. It's no secret that they did some extensive research these past years and visited over than 30,000 homes to see for themselves some of the real needs and problems that needed addressing.
Next, they returned to their drawing boards to design new products and make old ones even better. And honestly, I like the result I'm seeing a lot more – more curvy forms, more style. Some of these products are looking more than just fine.
Let me give you a personal example. A few months back we bought four blue Odger chairs from IKEA for our kitchen. (Yes, I also own several IKEA products, some of which I have hacked). Anyway, these chairs turned out to be a great addition to our home because they were both comfortable and truly very pleasing to the eye design-wise.
Part of this chair's amazing design lies in the fact that it is probably the most easy to assemble chair ever, yet, it looks as a single shell piece. Another interesting thing about this chair is that it is made of a plastic and wood composite that can be recycled. And lastly, the Odger chair actually reminds me of the HAY's AAC 12 chair designed by Hee Welling. Do you see the resemblance too? So to me, this is one exciting, curvy, elegant chair.
Obviously, there's nothing personalized about this chair… Yet! But given the fact that this design could become a future iconic one for this particular brand, say in 20 years down the road, wouldn't it be nice to be given some control over its color(s) or perhaps adding a pattern to it or even some typography like a name label?!
Just imagine an IKEA warehouse where you place your order for this chair with customizable options for colors and patterns and half an hour later you pick it at the cashier teller after having it printed on site with a 3D printer! This is the kind of reality that we are nearing to, which means that part of this mass production will be more accessible to us.
The bottom line is that a new road is being paved. Personalization is more important to people than ever. Our lifestyles are changing and it seems like the mass production industry is going to change accordingly. Democratic design not only tries to address environmental concerns, but in the long run it has the potential to actually give consumers more control over the design of their belongings and homes. Now, when that happens on a mass scale then, that is going to be an epic change.
So instead of being all judgemental about IKEA being a 'cheap' solution, maybe we should take a step back to look at the bigger picture. Good design isn't a 'cheap' solution to anything – it's always much more expensive in the long run.
However, good design should be affordable and accessible to all though. As such, the name behind a good design product is not of importance, the design philosophy though is. So, let us give credit where it is due. And as consumers let' s be more responsible: buy a little slower and make wiser choices for that is in everyone's best future interest. The future is looking brighter if only we don't waste more time!
I hope I gave you enough food for thought… In the meantime, you may want to check my list of the 10 Designer Approved IKEA Products.
I wish you all a great weekend, xx