It's been almost a year since I began blogging on a regular basis. I know that because it was around this time of year, too, that I posted my list of design trends for 2017. Well, guess what, it's time for a glance at the 2018 design trends! Not much has changed for 2018. In fact, an emphasis on last year's trends is more apparent, while the mix and match approach is more eloquent than ever. So, let's have a look:
The 2018 Design Trends
Form
As we are nearing the end of this decade, the forms are becoming a lot more curvy. That became quite evident in both the London Design Festival and Milan's Salone del Mobile 2017. If you check out their Instagram account you'll be able to see for yourself how playfully the lines turned to curves. So do watch for all round statement decor objects, like mirrors. Now, I might be wrong but I strongly feel that Art Nouveau is coming on the scene BIG time. There's a retro feel to things but with a modern uptake (more clean and simplified lines and forms).
Texture
Last year it was layer, after layer of texture and pattern! This year texture takes a whole new meaning with fringes. Oh, yeees! They're back and with a bite adding a sophisticated twist to the meaning of texture. Whether you love them or hate them makes hardly any difference, because you'll run into them all the time and they won't get unnoticed. Velvet is still everywhere, especially in poufs with fringes at the bottom. (You may want to store your tanned leather ottomans for a while). A French flair is taking over the design world…
Color
Soft neutrals are staying for a while. However, vibrant, bold colors like red and yellow are gaining ground and popularity. After all pops of color add on an eclectic attribute. Color always has the strongest impact – so never underestimate it! Interiors based on a moody color palette with organic elements are gaining fast, more momentum and popularity. Therefore, it would be fair to say that the 2018 design trends are more colorful than last year.
Metalworks
Copper was a great match with blush pink. But brass is a great match for anything! So, don't be surprised to see bolder brass details in the near future. Now, don't go throwing away any decor with copper accent. Instead, blend them in with the brass ones for an even more sophisticated outcome.
Glasswork
Once again, the old art of glass blowing is coming up on the scene. Not too strong yet, it can't be ignored either. If you have any vintage colored glass bottles hidden away, now it's a good time to dig them out and showcase them again. A cluster of vintage bottles in various colors is the next "it" focal point.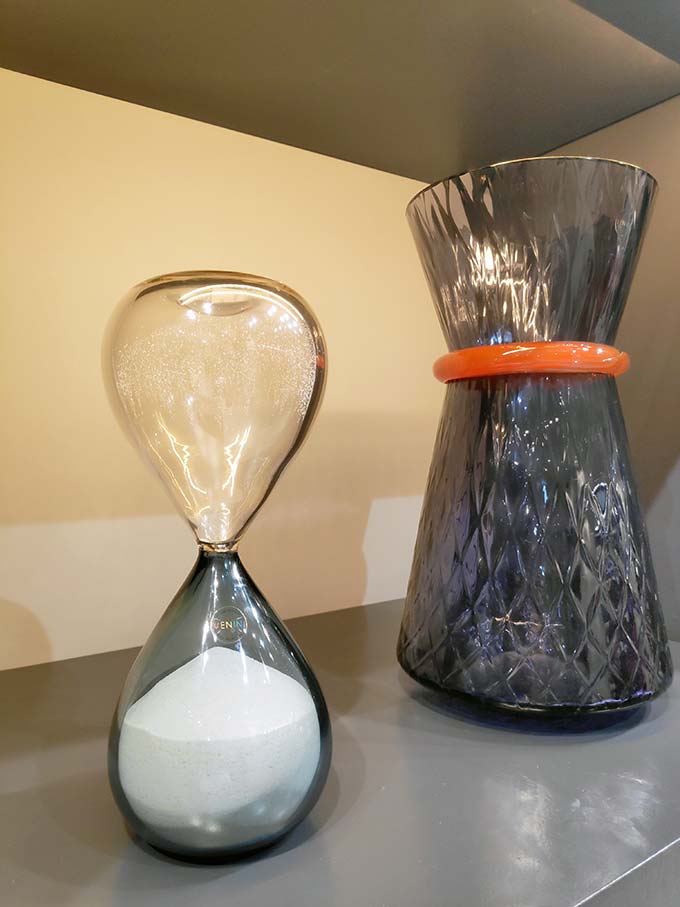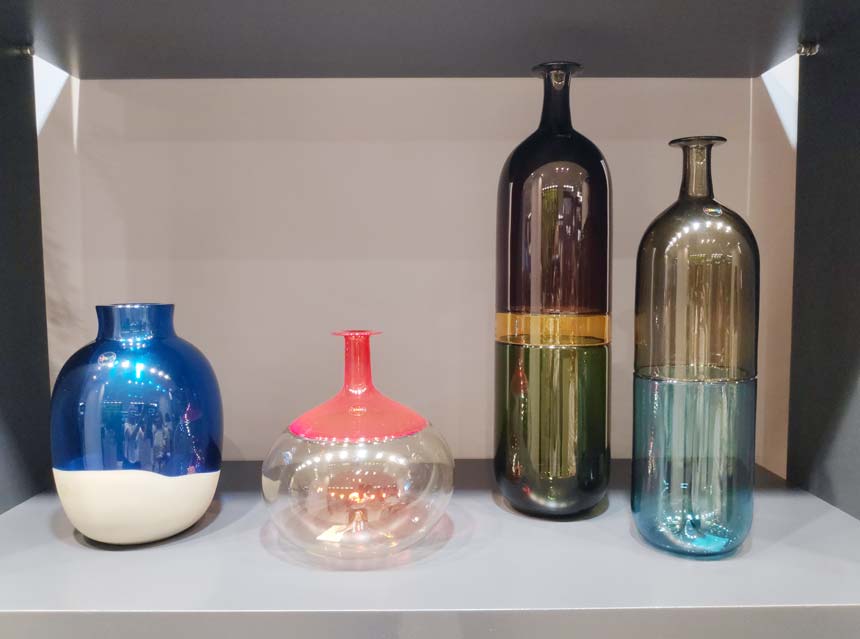 Recap of the 2018 Design Trends
The takeaways for the 2018 design trends: expect to see combinations of vibrant colored glasses and/or frosted ones. Expect to see combinations of minimal furnishings with Art Nouveau accent pieces. Expect to see strong clean lines with lots of curves to compensate for the harshness. Expect nothing less than interesting matches that will create new classic values. Therefore, edit and adopt the ones you like!
Before I go off, I'd like to wish everyone in the States, Happy Thanksgiving! Hope you have an awesome weekend.
Catch you later,