Have you started packing for your vacation yet? I haven't, but I did go away for the weekend to my beloved Andros and had the best time. (Follow me on Instagram for more). In any case you can always start your vacation trip early with this inspiring post. It's got all the summer vacation outfit ideas with resort styles outlined to keep you fashionably up-to-date as always. Believe me, just looking at the images and your mind will start to wander off to dreamy holiday resorts, where the ultimate goal is to be stylish comfortable under the hazy sun and rest your mind. Sounds heavenly, doesn't it?!
The fashion styles to note are pretty straightforward and casual with a beach vibe to them. After all, chances are that our vacay spots will be somewhere near a beach. Therefore, I vote for lots of stripes, all whites, denims, tons of prints including exotic flowers, tropical plants and power reds.
Summer vacation summer vacation outfit ideas
Styles to opt : Stripes rule!
There's something very sophisticated about stripes and Breton stripes always look and feel so summery. But, if you're not into their nautical vibe then go for funky, multi-colored stripes and make them more sassy. There are plenty of options out there. And don't be afraid to mix them all up or combine them with a tropical theme print. Anything goes with stripes and that's their greatest attribute. 😉
∧∨∧
Classic whites
Can white ever fail you? NO! Just like a black little dress can't fail you, same goes for dressing in all white. Can't go wrong. It looks elegant and easy going and shows off beautifully tanned skin.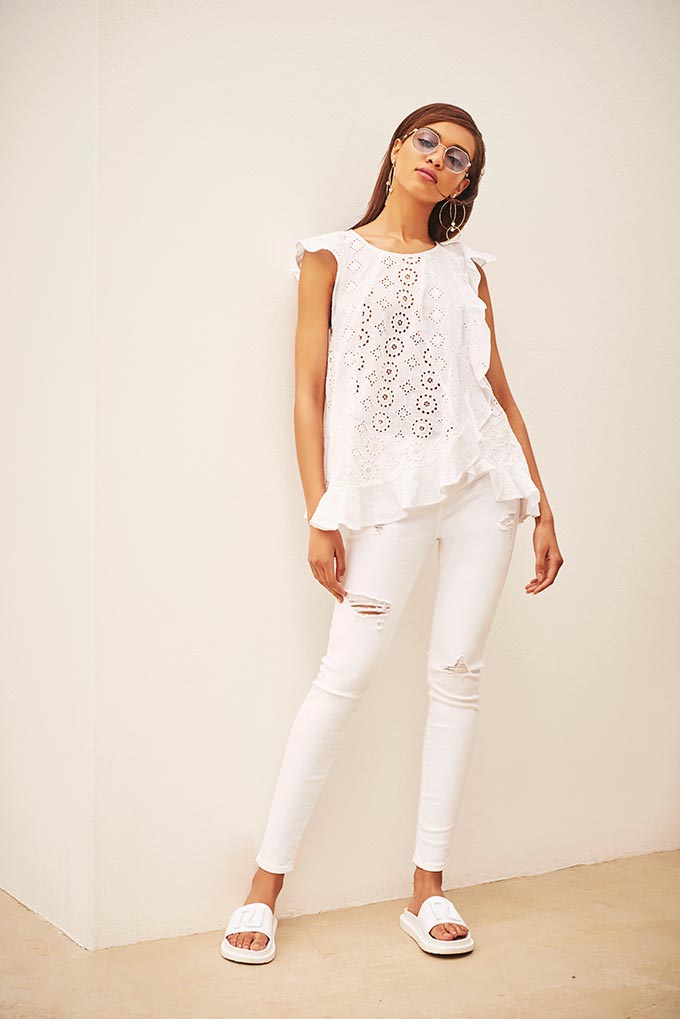 ∧∨∧
Denims are a girl's best friend…
Could that be more true, or what?! Denims are perfect for any laid back occasion, keeping us warm during those chillier nights and helping us dress down any upbeat outfit should we need to.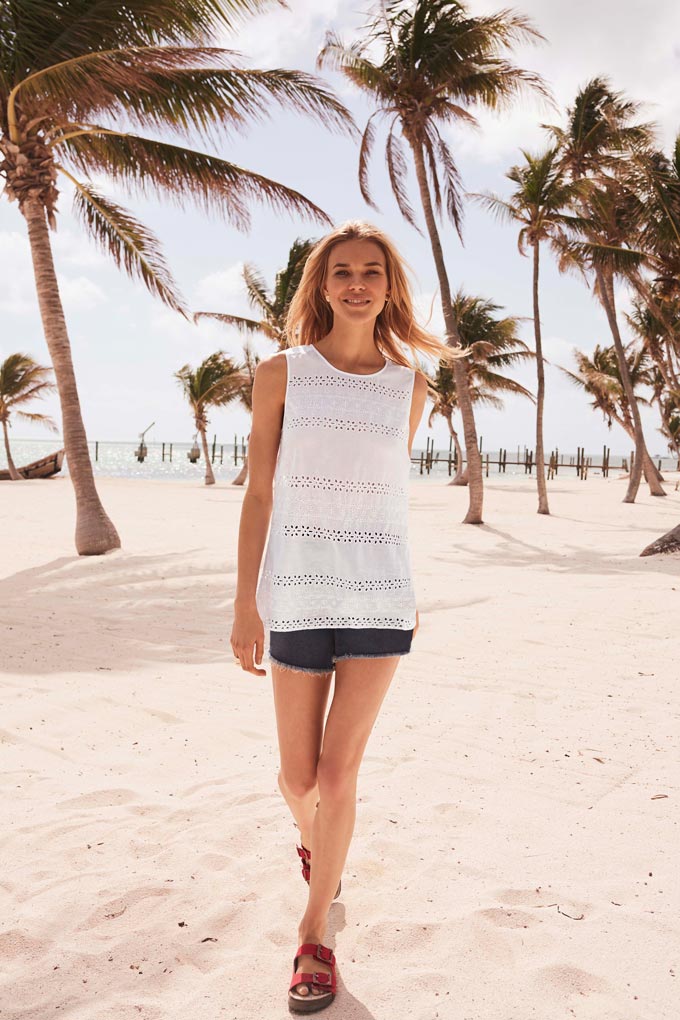 ∧∨∧
Prints all around!
Print patterns are huge. They are cool, trendy and I totally love those with a boho vibe to them. I think it will be very hard to out-date them, therefore I say let's embrace them.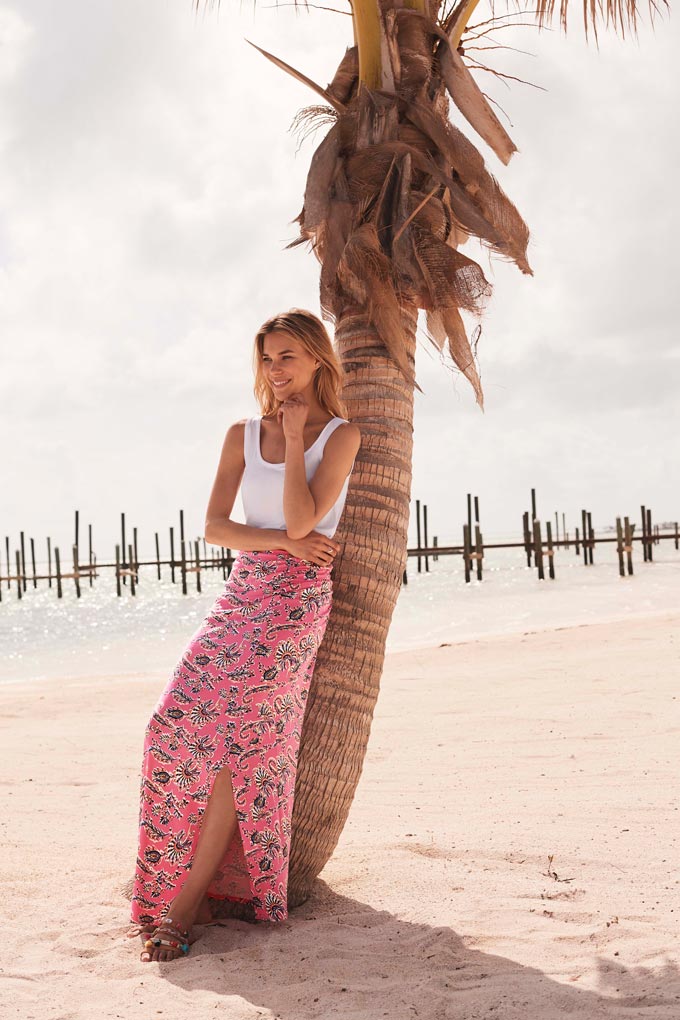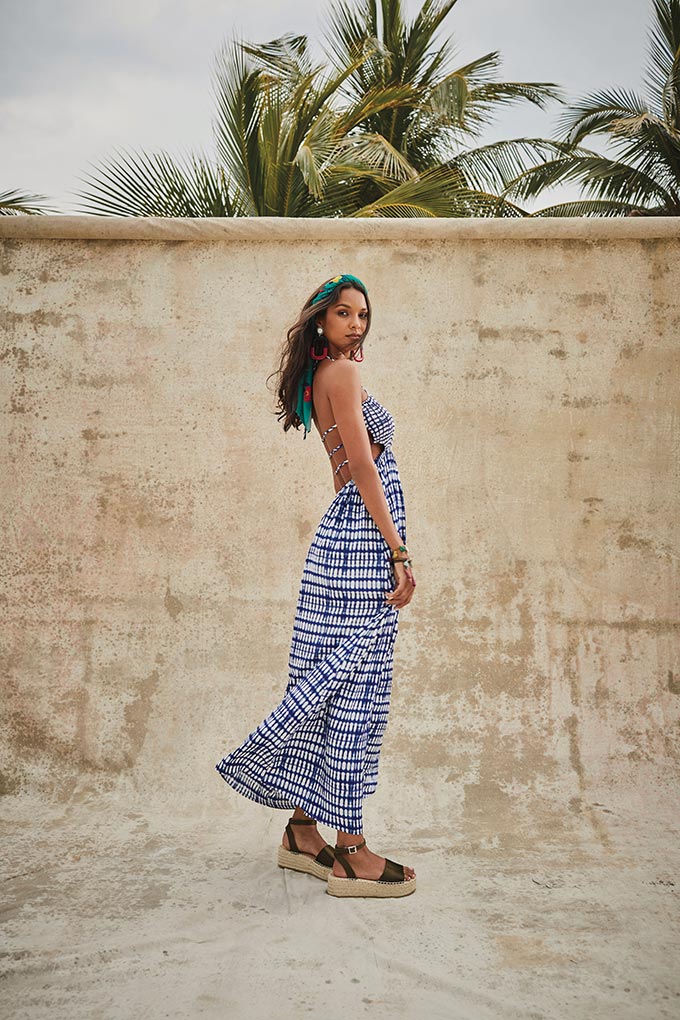 ∧∨∧
Exotic flowers and tropical inspiration
I'm quite sure you have noticed the frenzy with anything tropical, both in interior design and fashion world. Exotic flowers and lush green plants ooze an energizing vibe from the tropics. Nature's imprint can be traced lately on swim suits, kaftans, rompers, dresses, shorts, skirts and dresses; you name it! She is the greatest inspiration source after all.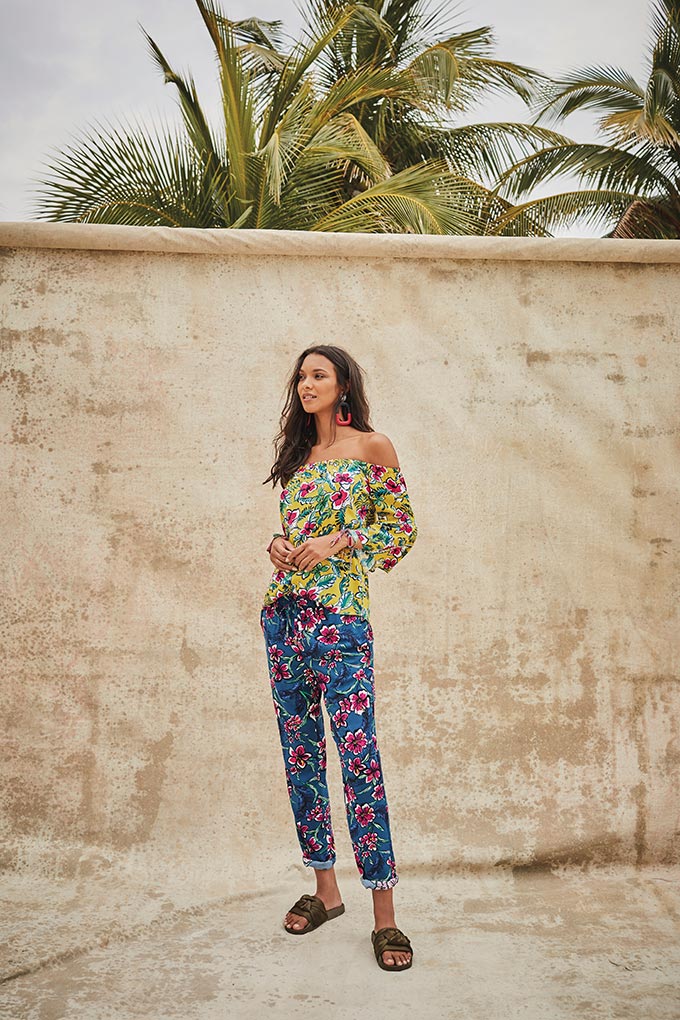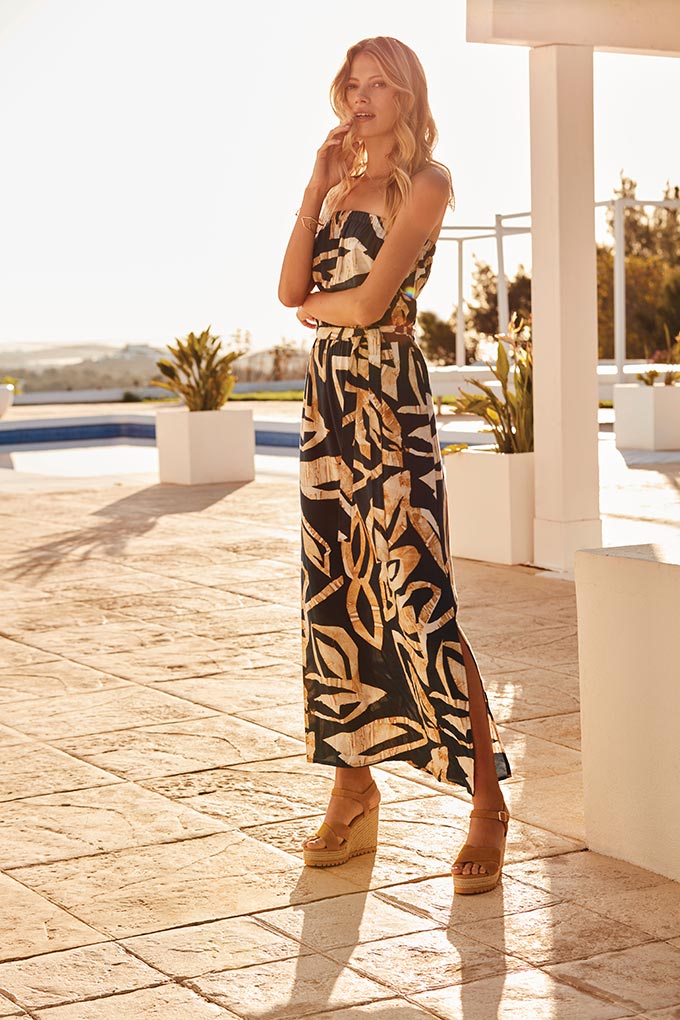 ∧∨∧
Power reds : the eye-catching summer vacation outfit ideas
So even if you're not into all white, then you could still opt for an all red outfit oozing a powerful but flirty vibe. This is a color that flatters everyone, so why not give it a go…!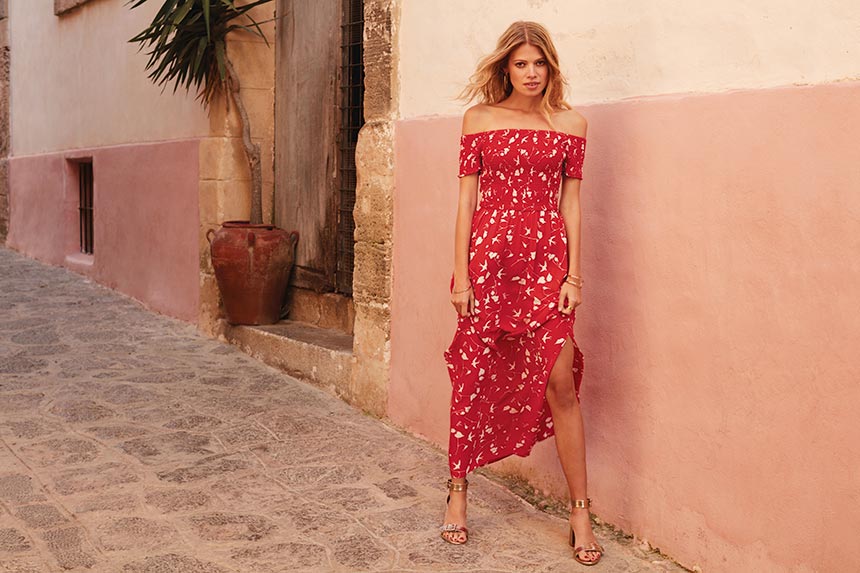 ∧∨∧
So there you have it! These are this summer's resort wear trends that are wearable, comfortable and most of all elegant.
Love always,