I bet all women have a little black dress. But what about a red one? I happen to own one and I swear that when in doubt, my red dress saved the day. Oh yes it did, for you can never be under-dressed with a red outfit. Furthermore, red has been trending since last summer but the craze over it, righteously, continues on. Red outfits i.e. dresses, jumpsuits, tops, and trench coats will certainly become classic staples in any wardrobe. Furthermore, this 'in-between' season is perfect for red accessories i.e. bags and shoes. Therefore, get inspired from these gorgeous red outfit ideas, because I think the timing is perfect for investing on a fab color like red. 😉
Audrey Hepburn said that:
---
there's a shade of red for every woman.
---
I don't think that anyone can dispute that, whether it is a red lipstick or a red dress. Red is a dynamic and passionate color. It demands attention. Opt for a red dress with a floral print for a romantic vibe, polka dots for a casual vibe and an all red outfit for the most stylish version of you. Mix Breton tees with red power suits and feel a boost of confidence. Wear red and make things happen for you… It's empowering.
Here below feast your eyes on more red outfits and accessories with or without prints. Some have a casual vibe, while others can be dressed up for going out. It's up to you really.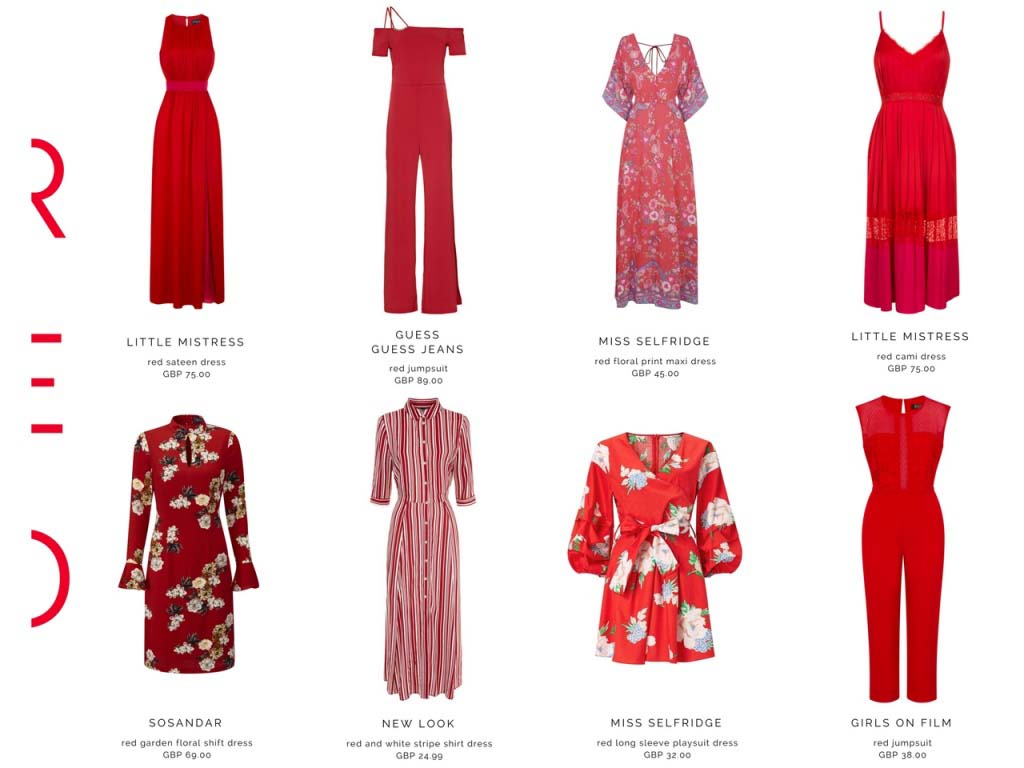 Are these red outfit ideas hot or what?! As always, check out my latest pins on Pinterest with even more red inspiration.