The Dutch Design Week (DDW) that takes place every October in Eindhoven, is probably the largest design event in Northern Europe. Unlike other design fairs, it has a strong flair for conceptual innovations and creative solutions due to the emphasis on experimentation. This year, the aim was to spread a spirit of optimism that the world can be improved via good design. This statement alone can reflect the responsibility that designers feel when it comes to the affairs of this world…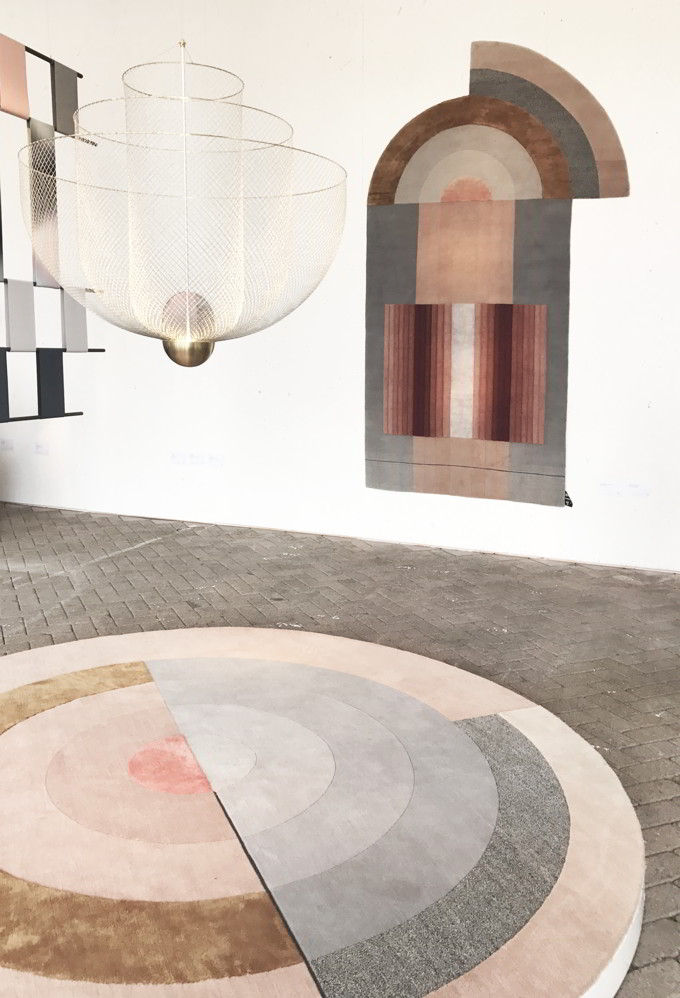 Lectures, labs, and exhibitions spread in over 120 locations turned the DDW event into one big showcase. The way I see it, after processing all the information I could get my hands on, it is a poetic glimpse of how crafts, architecture, bio materials and technology can shape our future. Couldn't help but notice that the ever growing need for personalization and sustainability constituted two of the main axes of major concern in this event as well.
Dutch Design Week 2018 Highlights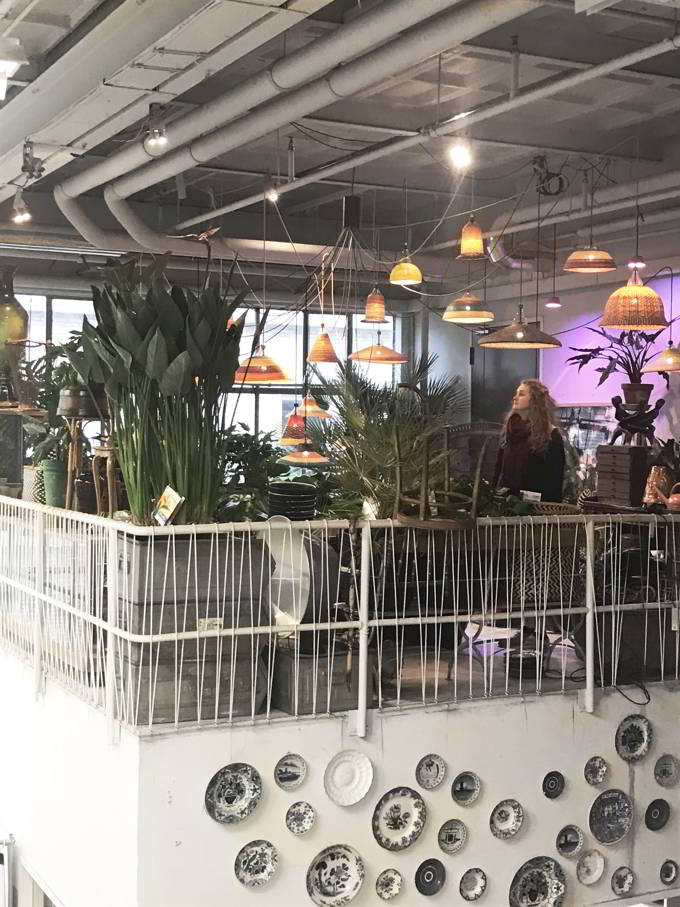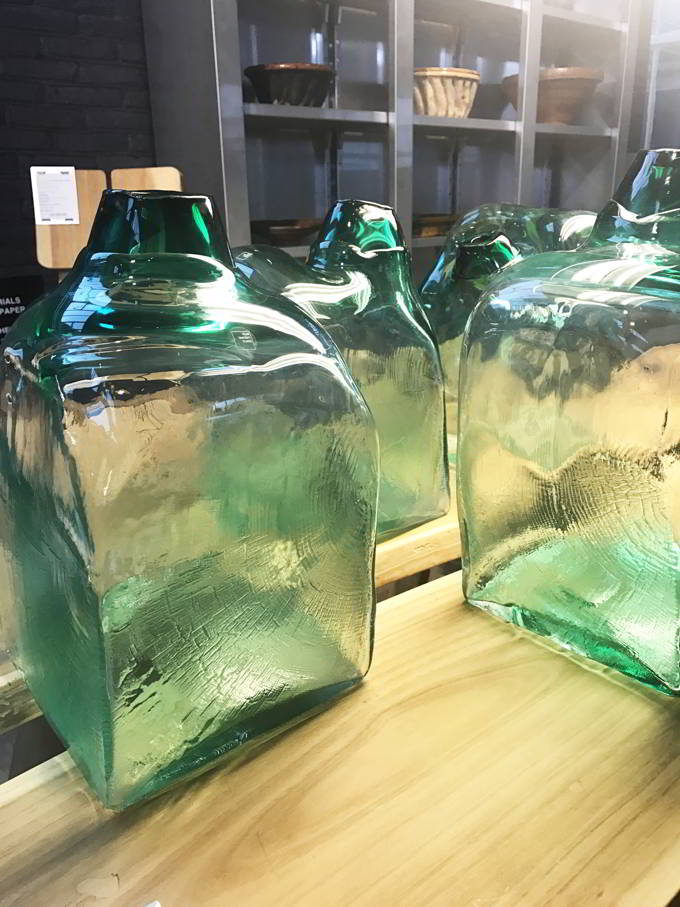 Piet Hein Eek: one of the most important sites to visit is the factory and workshop of the designer in the district of Strijp-R. This industrial Dutch designer, graduate of the Design Academy Eindhoven, hosted in his location the exhibits of young designers. Some of the ones I spotted that appealed to my aesthetic, include the work of Studio Bert Spolders, Bas Vellekoop, and Francesco Gioia.
∧∨∧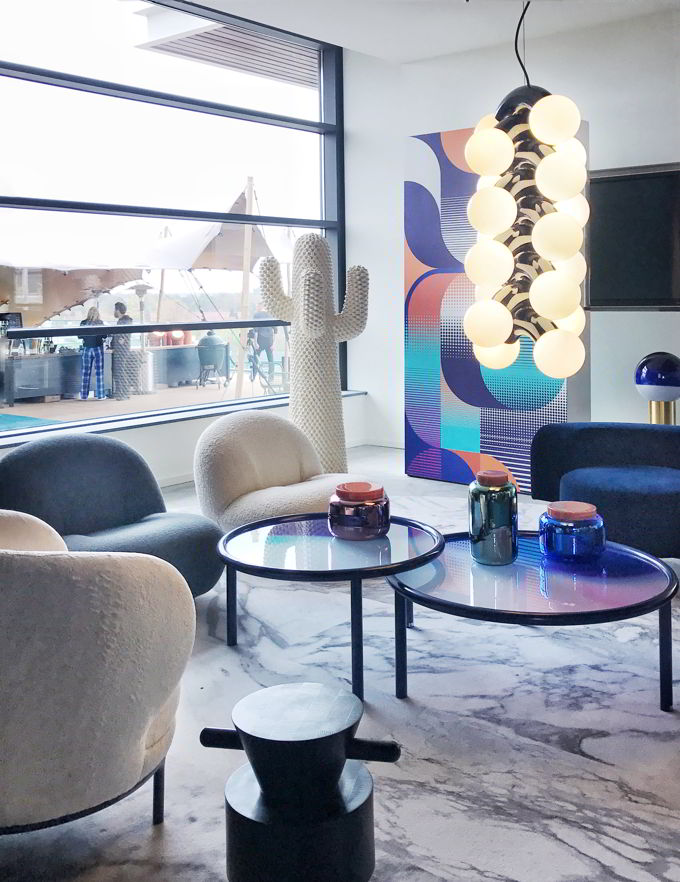 At Strjip T, a quite popular place, there was a nice setting by Elle Decoration. It was that of a space transformed into an apartment that can dual serve as a home and office with great aesthetics in mind. I think that we can all agree that thanks to the digital technology, these two spaces become all the more entwined. So the way I see it there's an arising need for greater flexibility and modular thinking. That translates in using decor pieces that are adaptable in any environment (both living and working). Thus, I like the sculptural aesthetic that has been included in this exhibit, because it adds a playful but modular design character in this space with stand alone pieces that look great anywhere.
∧∨∧
Another, interesting exhibit was that of 28 Grams of Happiness at Sectie C. Can happiness be cultivated through food? Apparently it can through mindful design and art, that stimulate the senses in order to promote a more balanced state of being, both physically and mentally. Colors and shapes were put together to create a fascinating eating experience in this installation curated by Justine Kontou.
∧∨∧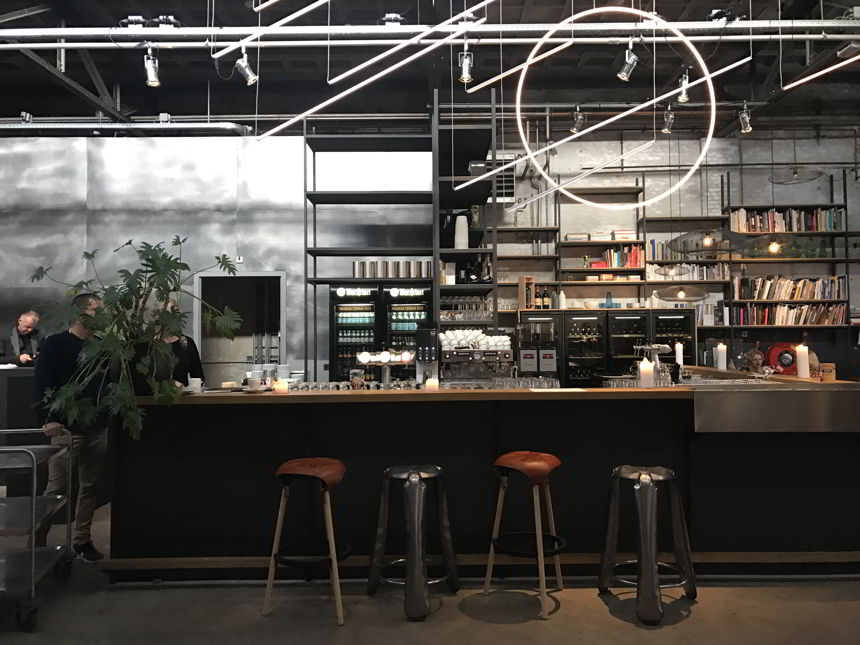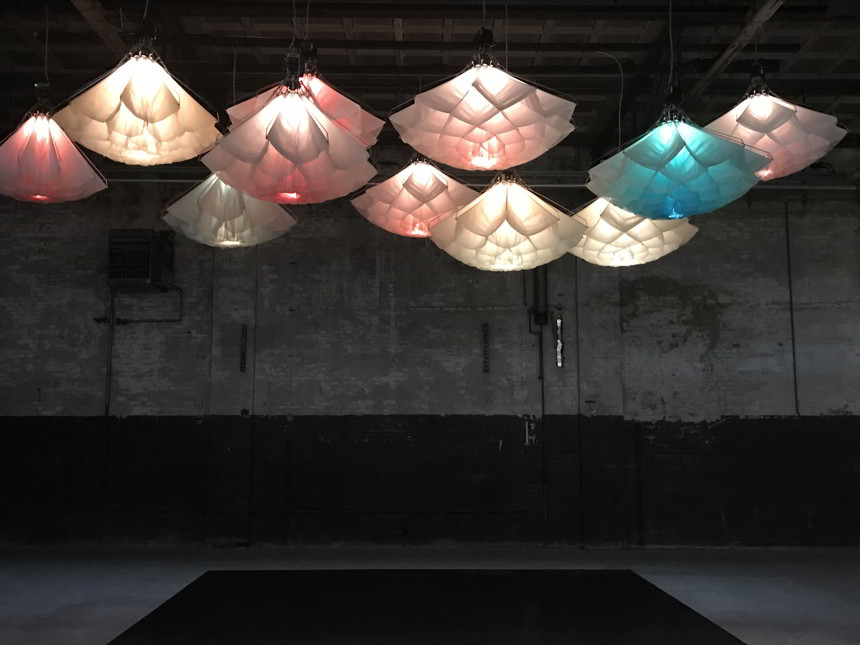 Kazerne is a multifunctional is a hub that houses interesting installations. This year it was the Meadow by Studio Drift. Think of a kinetic installation of a landscape upside down where mechanical flowers open and close to a choreography.
∧∨∧
The Graduation Show by DAE (Design Academy Eindhoven)
This is probably one of the most fascinating shows of the DAE graduation projects. This year it took place at the Campina Milk Factory, a huge dismissed factory. So, one of the most inspiring installations was that of two graduates that explores textures, patterns and open structures in the form of porcelain ceramics.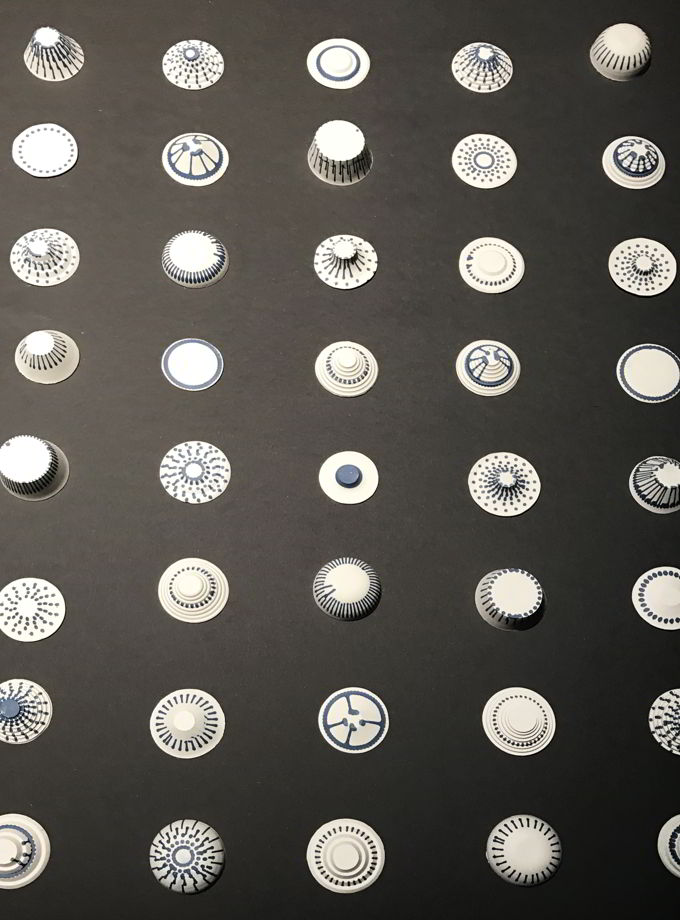 Carla Joachim and Jordan Morineau created a liquid porcelain dripping machine that produces unique ceramics every time, as if created by hand. It links an old craft to an evolving industry.
The idea of being productive but without necessarily working from a desk for many hours gave birth to three pieces of furniture that Geoffrey Pascal created to recreate the restful postures adopted in bed, while being able to work at the same time.
∧∨∧
Lastly, another interesting project worthwhile mentioning, called Food for Buzz by Dutch designer Matilde Boelhouwer was launched during DDW. Believe it or not, she designed artificial flowers as emergency feeding sources for the urban insects such as bees. How's that for innovative solutions?
∧∨∧
Hope I gave you enough insight for some afterthoughts… 😉 and so it would be lovely if you shared some of those with us!
XO,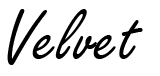 P.S. All images are courtesy of Elisabetta Rizzato, the founder and mastermind of Italianbark.