Stripes is one of those patterns that can magically transform a room. They do it in a daring but quiet way, bringing a crisp edge to a design scheme. That is one of the reasons why every designer loves them. Thus, today I will share with you some decorating ideas with stripes for inspiration – it is a trend that I believe is going to rise big, yet again.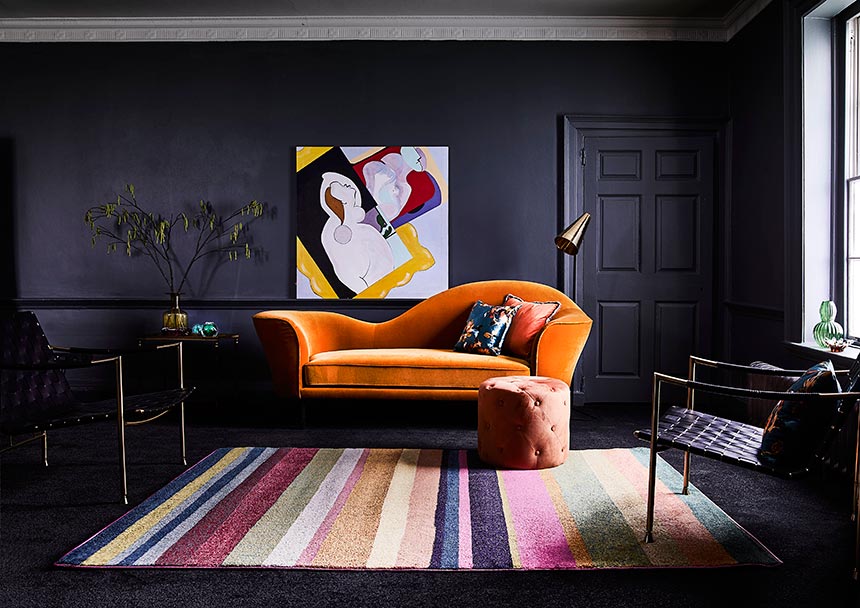 Stripes are stylish, versatile and ultimately timeless. The amazing thing about stripes does not lie in the geometric pattern, but on the fact that it is a pattern found ever so often in nature herself. Zebras, tigers and butterflies wear them so well. Therefore, it does not matter if you opt for thick or thin, monochromatic or multicolor stripes as long as you treat them as neutrals. Mix them in with solid colors and/or other patterns and you'll end up with a playful outcome.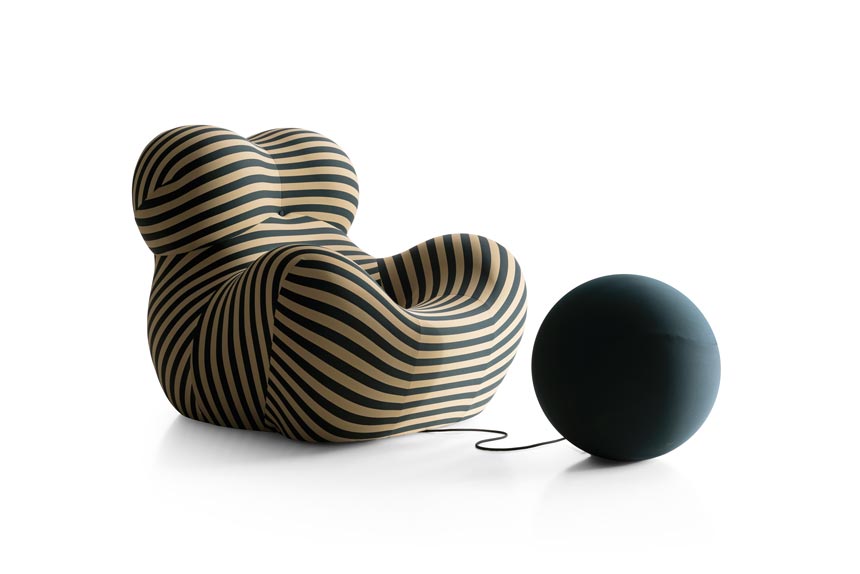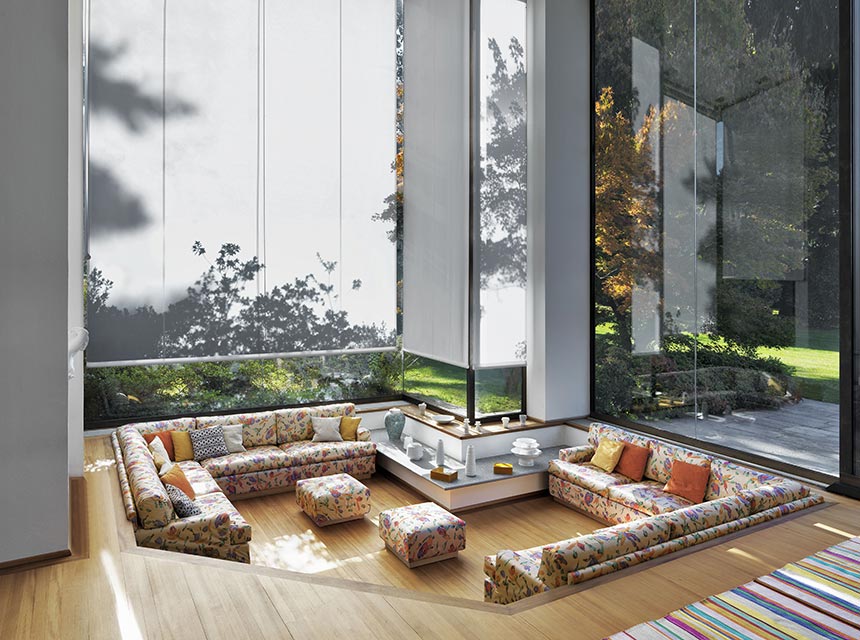 Stripes used to have a nautical connotation, and considered quite traditional but this is certainly no longer true. Their power lies in the fact that you can mix them with anything. So yes, do match them with floral, polka dot or plaid prints just to name a few. (My guide on mixing and matching patterns will walk you through this).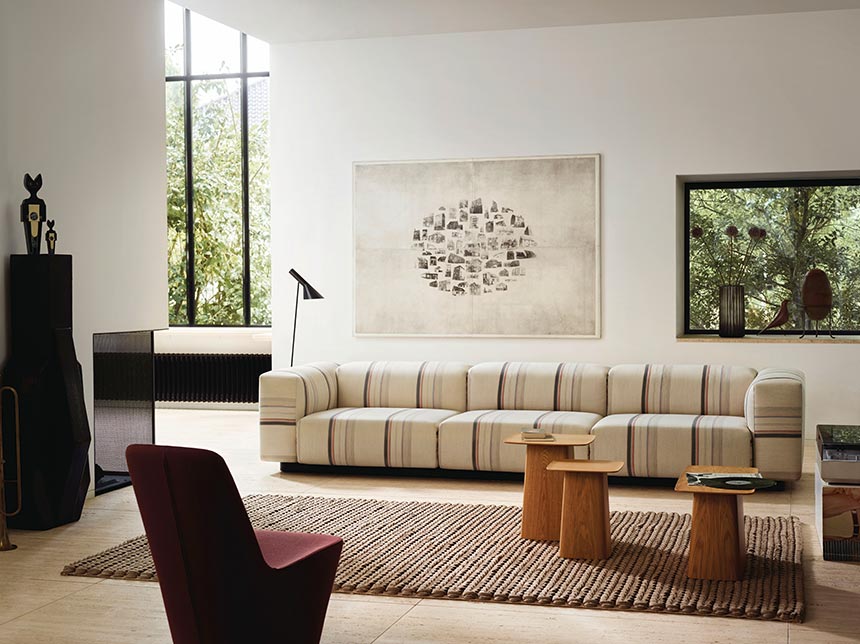 Moreover, as a rule of thumb vertical stripes tend to make rooms appear taller. That is why decorators use them to trick one's eye and add height to a room a low ceiling. That works exceptionally well in a narrow corridor where the wall on the one end has stripes. On the other hand, horizontal stripes tend to elongate a room.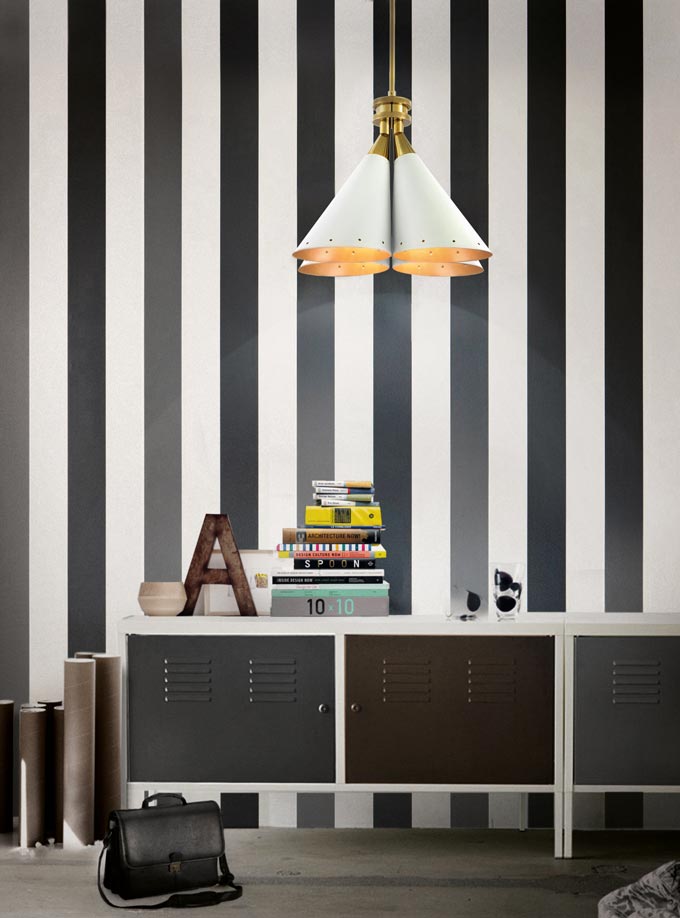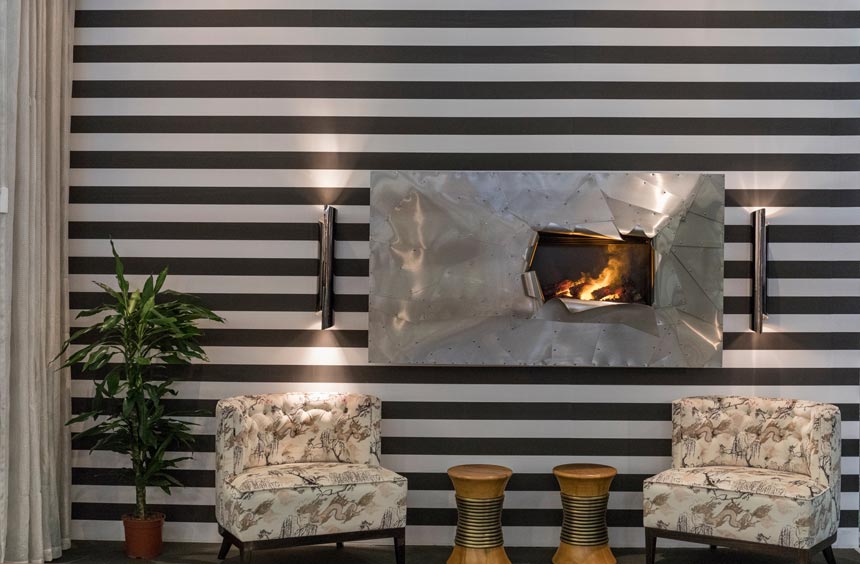 However, I believe that if you are dealing with a large open plan space you ought to be careful, because it can be overpowering. Hence, it may be best to use both vertical and horizontal stripes in a zone arrangement and break it up with some solids too. That will result in a more balanced result. And on this note, allow me to throw in another decorating tip: stripes placed in contrasting orientations will also create a stunning effect. Try it to see for yourself (just make sure they are clean lines)!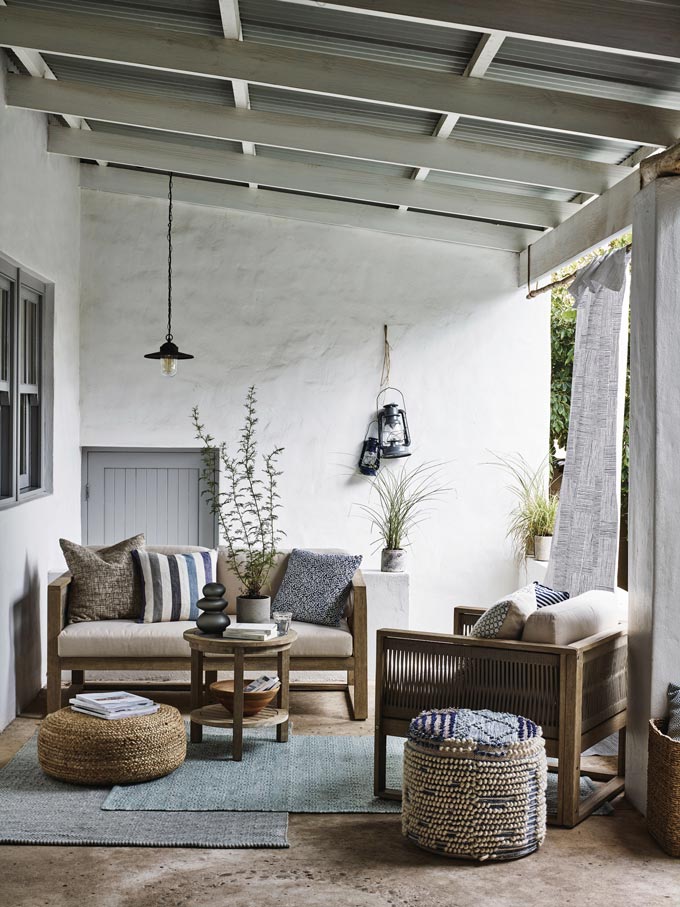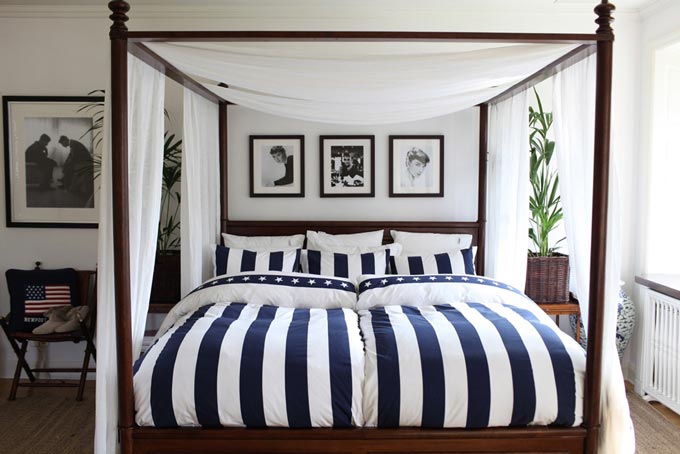 Decorating Ideas with Stripes
Stripes can be introduced in a room in numerous ways. Think walls, ceilings, pillows, rugs, lampshades, bedding, dinnerware, window treatments or even artwork. Now, if you find a wall to wall treatment with stripes too overwhelming, then consider you could resort to a solution like this one below.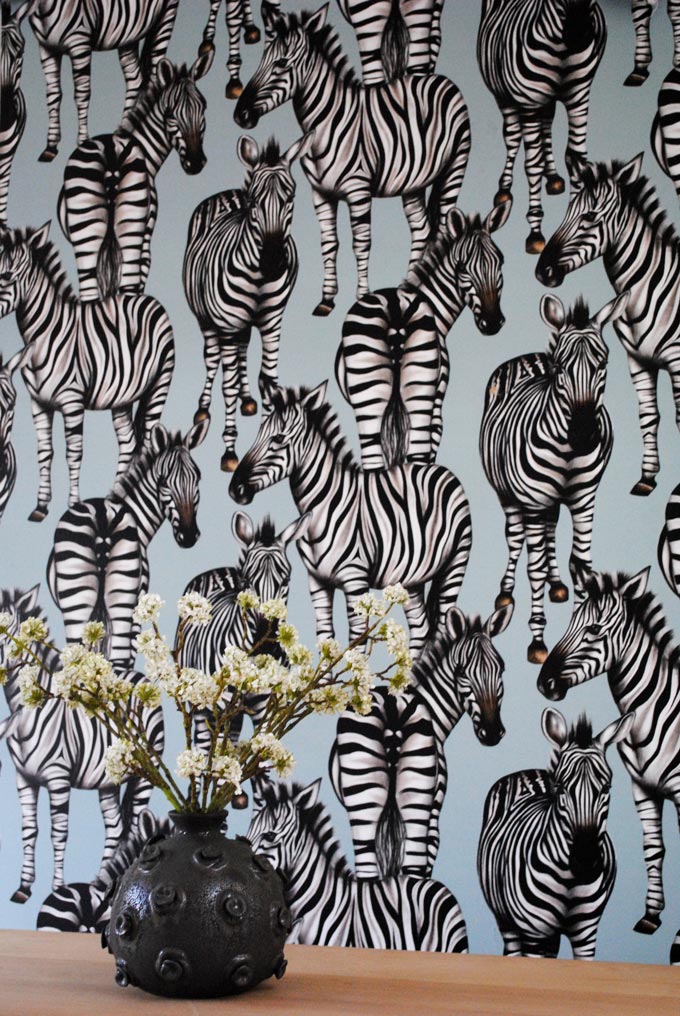 A wallpaper with zebras like this one is the ideal solution for anyone who can not commit to stripes. A wall treatment such as this can easily pull off the "decorator's look" adding that whimsical flair, without going huge on stripes. Obviously, it will still create an accent wall that will make heads turn.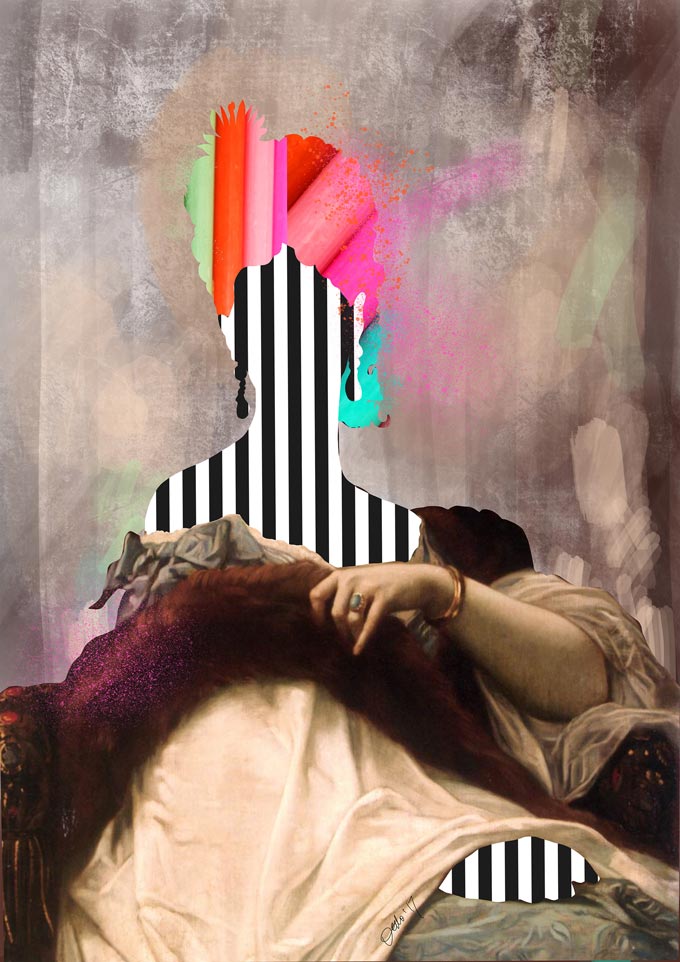 Now sometimes, just a splash of a striped pattern is all you need to break up a monotonous look like a striped pillow for instance. However, if you want to do something more daring then why not inject some personality to your décor with a canvas print like the one above. I love this striking fusion of traditional and contemporary, that adds a twist in a design scheme. It goes to show how powerful stripes can really be!
---
Actually, stripes are one of those patterns you can always to turn to if you get decorator's block (just made up this term 🙂 ). And these decorating ideas with stripes prove how fun it is too. Like with any trend though, be sure to use them in good measure. Too much of anything is not going to get you the stylish effect you strive for.
Suggested read: Eight mistakes to avoid when decorating with stripes.
Last but not least, if your walls are not even, then use a zebra pattern as opposed to a linear geometric striped wall treatment or add striped curtains. That is if you don't really want your walls to look like a contour map!
Till later, xo