One of the biggest challenges I have faced as a parent lately is to get my eldest child interested in reading. He's a bright 8 year old who asks questions about everything all the time and quite diligent too. Yet, many times he stubbornly refuses to have a go at reading a book just for the fun of it. As it turns out, encouraging kids reading is no small task.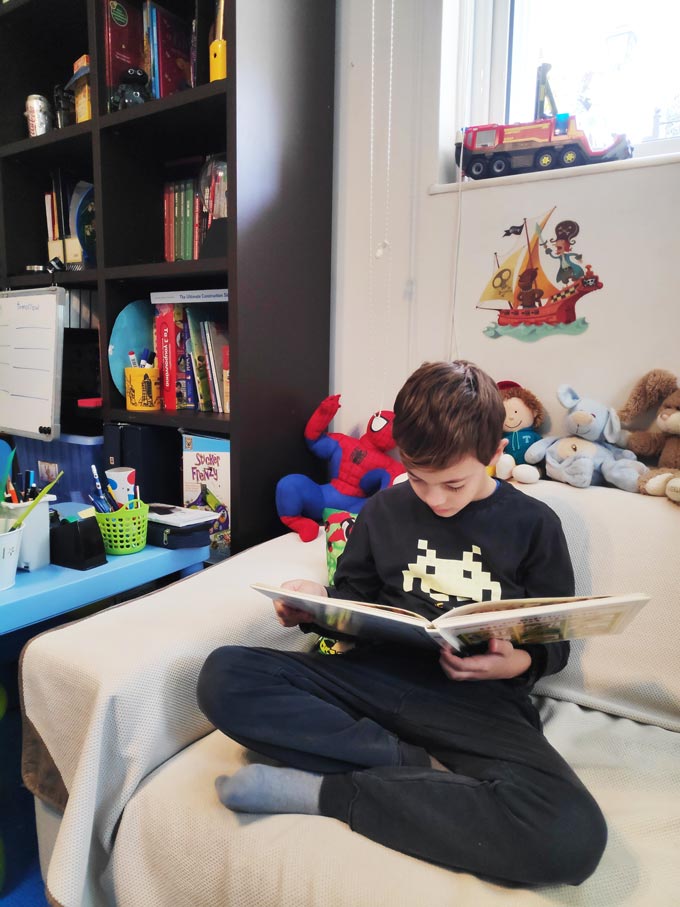 Now, I know that you will ask me: "Can you blame him? When was the last time you read a book for fun?" Sadly, my reply is: "Too long ago." However, that does not change the fact that reading is an excellent way in cultivating curiosity and developing healthier brains in youngsters.
More importantly, I truly believe that good reading habits in kids help them in the long run to recall information and make connections – put the dots together sort of speaking.
Ideally, we as parents ought to set an example. We are their role models. After all, learning begins with mimicking, but I have found that these tips below have helped a lot in that direction.
6 Tips for Encouraging Good Reading Habits in Kids
Best way to read
It's not what you read. It's how you read it. I think the best practice when it comes to reading at these ages (5-8) is reading aloud. Unfortunately, I don't think they do enough of that in class. Hence, it's essential for kids of this age to read aloud, hear their voices and get used to the sound of their own voice. Eventually as their reading skills improve, so will their confidence increase.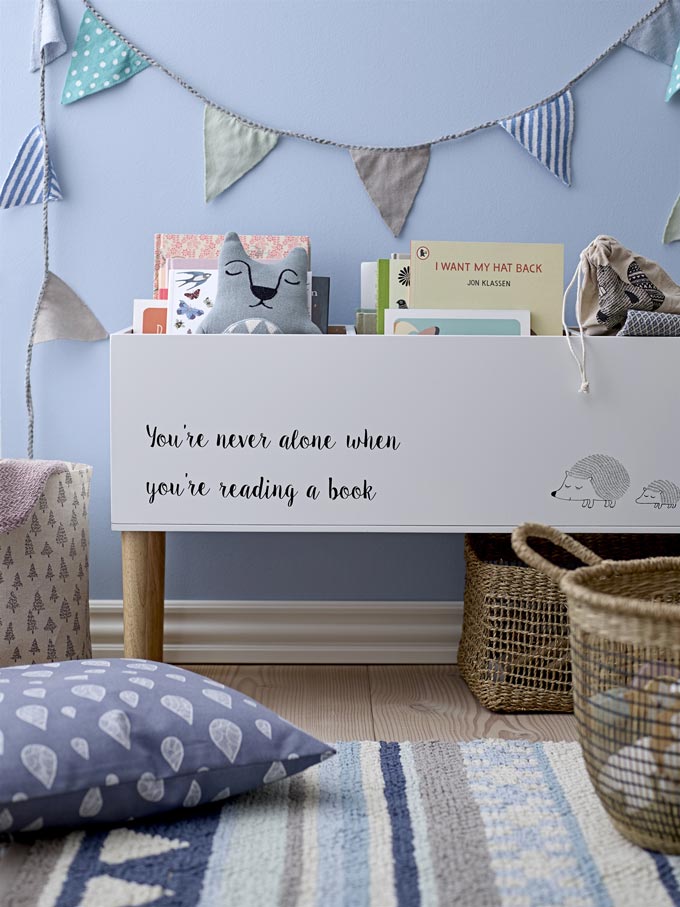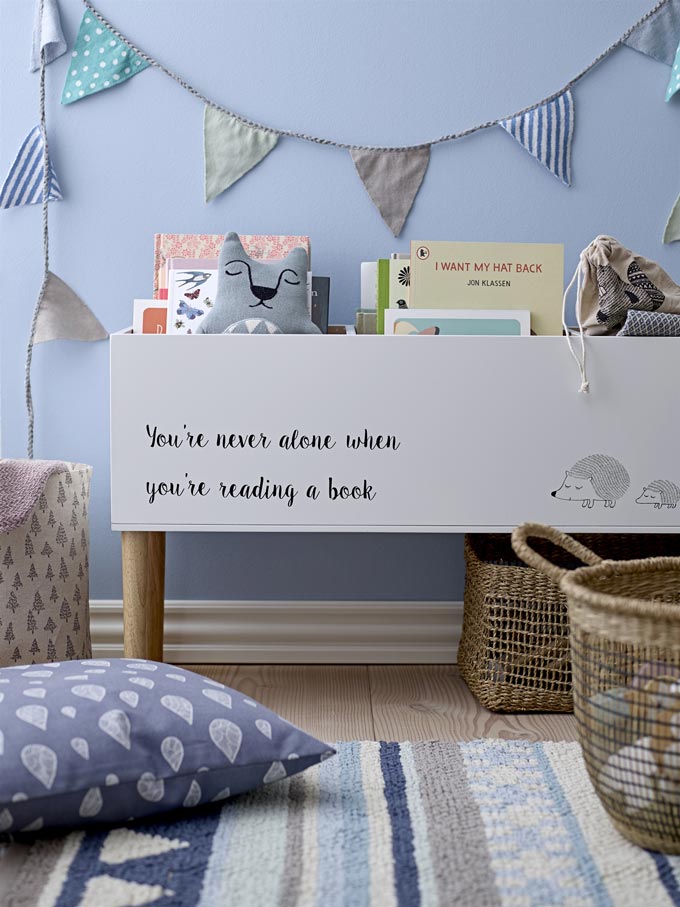 Reading is connecting
Reading is not a straightforward learning process. It's mostly about connecting. Therefore, you need to show them the benefits of reading. Help them realize that reading is part of a knowledge like puzzle and the aim is to make connections. For instance, we read about Paddington bear's adventure to London. So while reading it with him, we talked about our trip to London and connected some of those landmarks to the book. That was a connection.
Thus, it's important to take the subject matter you are currently reading and trying to find a connection with your everyday lives, chores, travels, whatever. It helps kids realize that reading is not something useless, but a real source of knowledge and inspiration that aids critical thinking and problem solving.
Love to read
Now, not all kids love reading. Still don't give up. It takes time and effort and chances are that you haven't found the right book. Try another subject. Better yet, try a funny one. You can't ever go wrong with a funny one. Read it aloud to them, as if you're telling a story. That way, they will get hooked on the characters. Chances are that they'll stop you, just like my son and continue reading themselves. When they get tired, make sure you continue on till they're up for it again. Reading together at first really encourages them.
Suggested read: 10 Legitimately Funny Books to Read Aloud with Your Kids
Have a bookcase
Keep a bookcase in their bedroom and style it pretty (adding a pop of color goes always a long way). Good reading habits develop if you make access to books as easy as possible. The best way is to have a bookcase, early on styled with books and toys (at first). Another thing I found useful is to mix various age appropriate book titles. In other words I invest in books for different levels and great illustrations. That way, I keep his curiosity alive.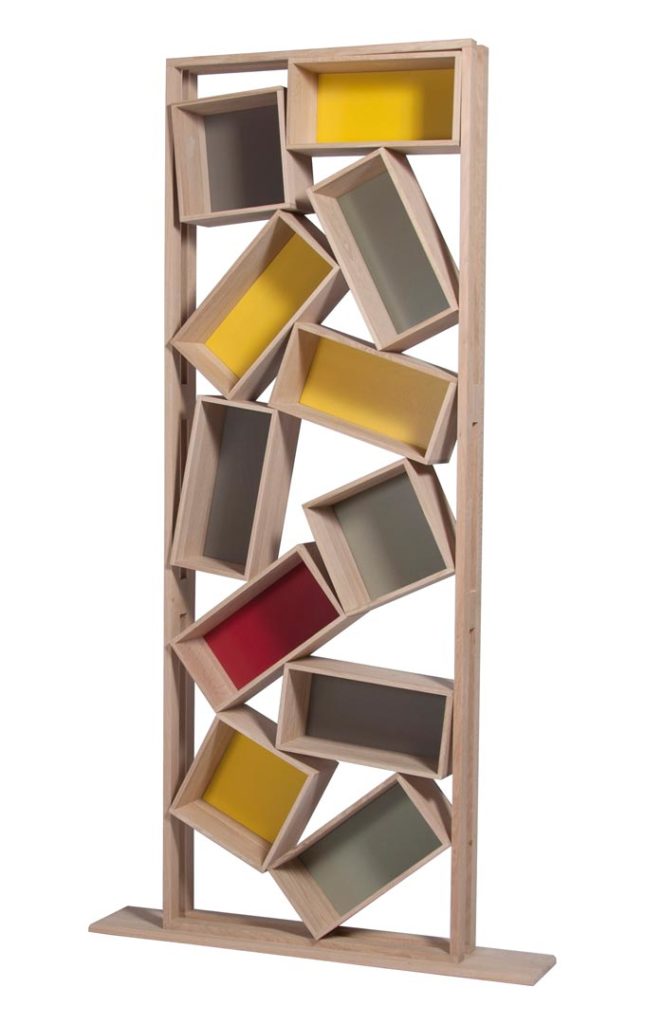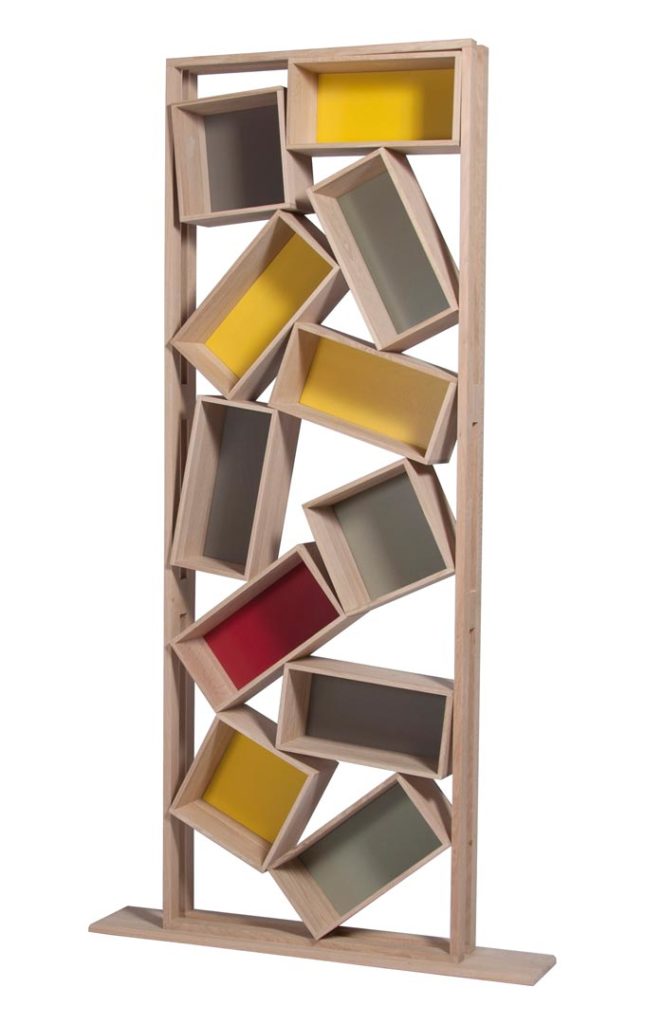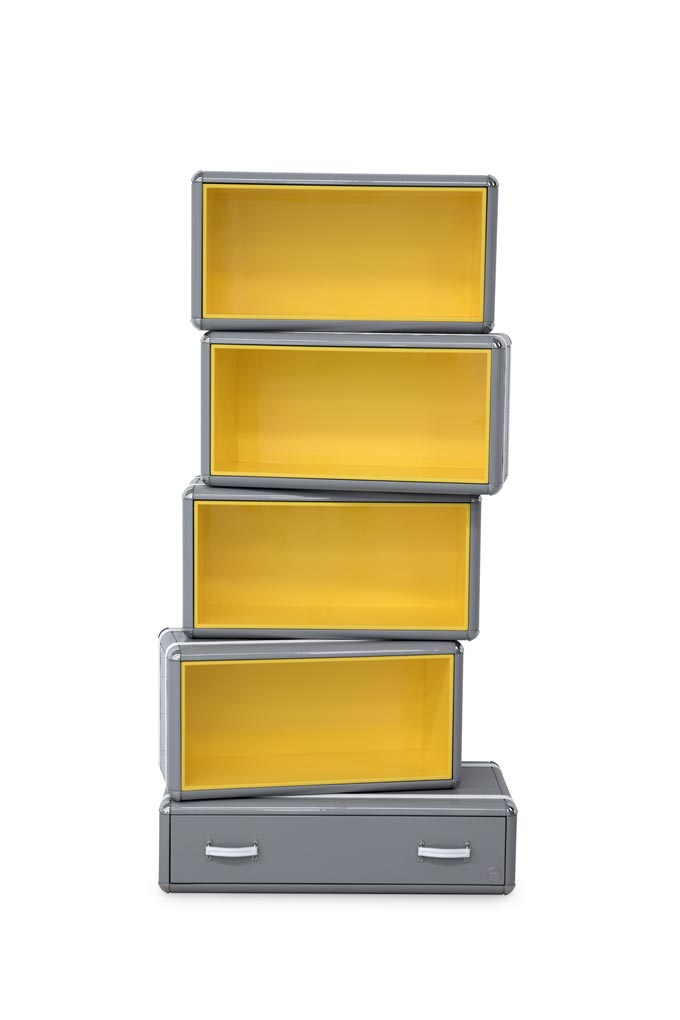 Better yet, make it a point to visit your local library and/or buy some new titles from your local bookstore every now and then. As a matter of fact, every quarter or so, I take him to a bookstore and I let him choose the books he wants to buy.
Yes, we have bought a couple that I didn't approve of. I do however, explain to him the reason behind my disapproval after he's done reading them. That way, he understands that although I may not agree with his opinion, I still respect it.
Suggested read: Style a bookcase like a pro! – guide full of tips.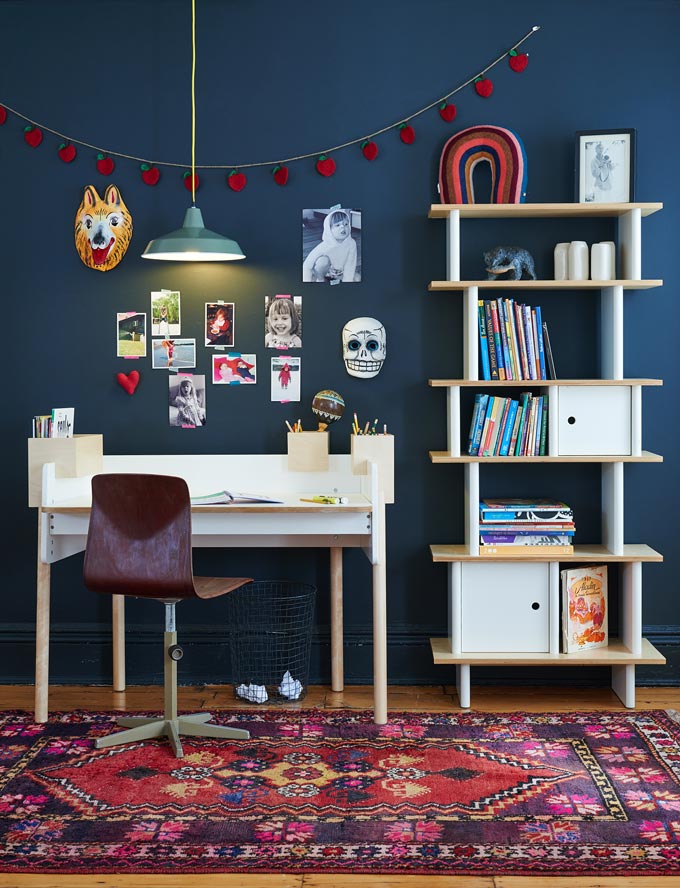 Create a reading nook
I truly believe that it helps to create a reading nook with some comfortable seating and good lighting. It's also best to create it next to a bookcase. That way, should you change your mind about a book, you'll be able to pick another one without too many distractions. (Distractions make way to excuses for not reading further).
Basically, it's up to you to create a small space where reading can take place with pleasure, especially if you allocate a specific time of the day to do so. This takes me to the next tip.
Dedicate time for reading
Obviously, it's good practice to read a little every day. Make reading into a ritual where you get to talk about the events of the day and read a story or two will certainly work wonders. This is one thing I haven't been able to keep up with. Nevertheless, I'm absolutely certain that if I did so, then my son would almost be a bookworm by now…;)
---
Tip within a tip: Whenever possible, I urge my son's grandparents to read a book with my son instead of letting him watch TV. I think it helps him get comfortable with the idea, that reading with other people too is natural and has its perks. That is because many grandparents are great storytellers too!
---
Conclusion
Reading is a way of learning and appreciating. Therefore, encouraging kids reading and establishing some good reading habits is a skill that will come in handy for the long – run. Sometimes though, kids need some motivation. Especially, if we fail to be a good role model when it comes to book reading.
Thankfully, the six tips listed above have helped me significantly with getting through this challenge. That's why I'm quite certain that they could work for any of you facing a similar situation.
So from parent to parent: what's your biggest challenge at this time? Let me know…
Yours, xo