The weekend is almost here and looking forward to it. Any plans? Personally, I will rest as much as possible. That means a lot of Netflix and some reading. So if you're also in the mood for a bit of casual reading, guess what?! I've scoured the net-sphere for you and found some of the best links including three house tours.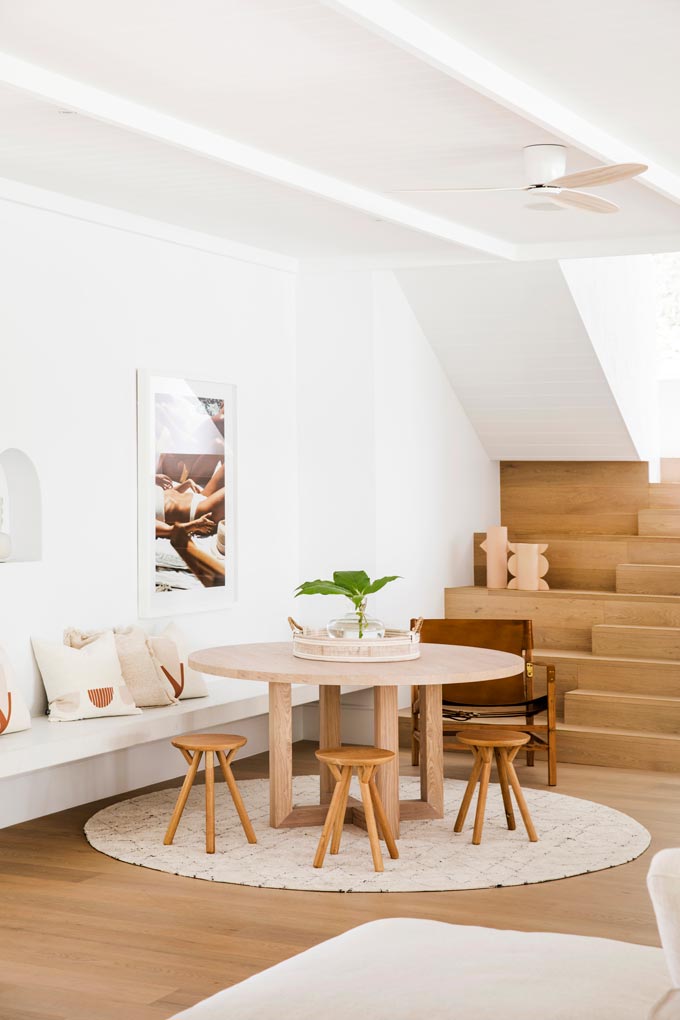 Weekend Links
Let me begin with the first of the house tours – in Australia. The plan was to share this all-white interior tour with you way before the wildfires broke out, but didn't get around it then.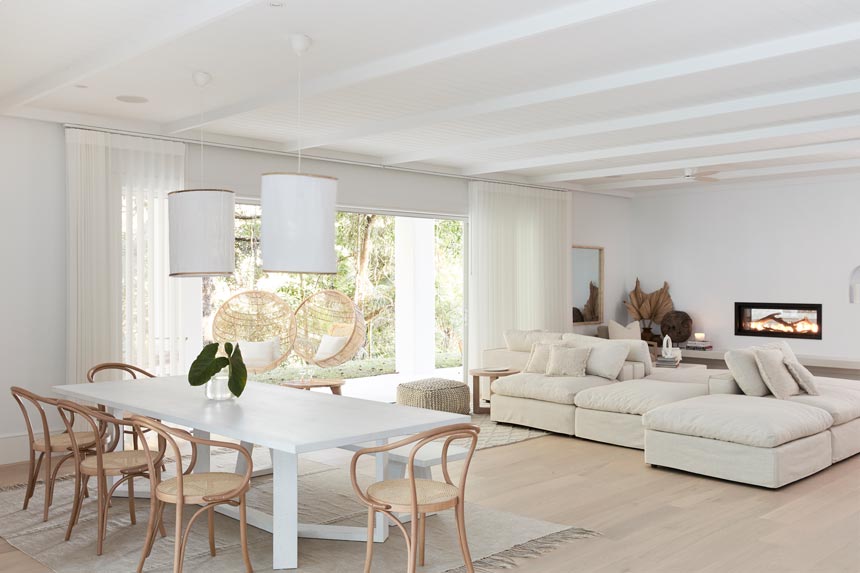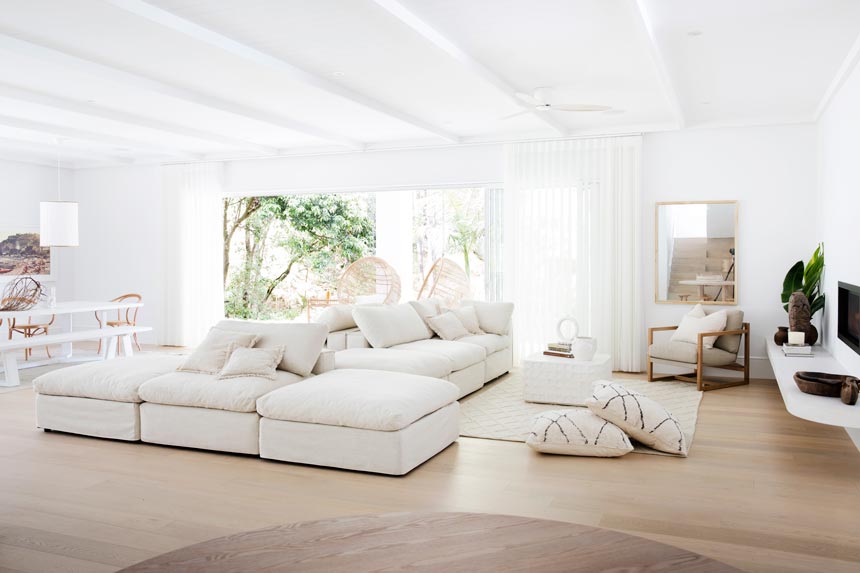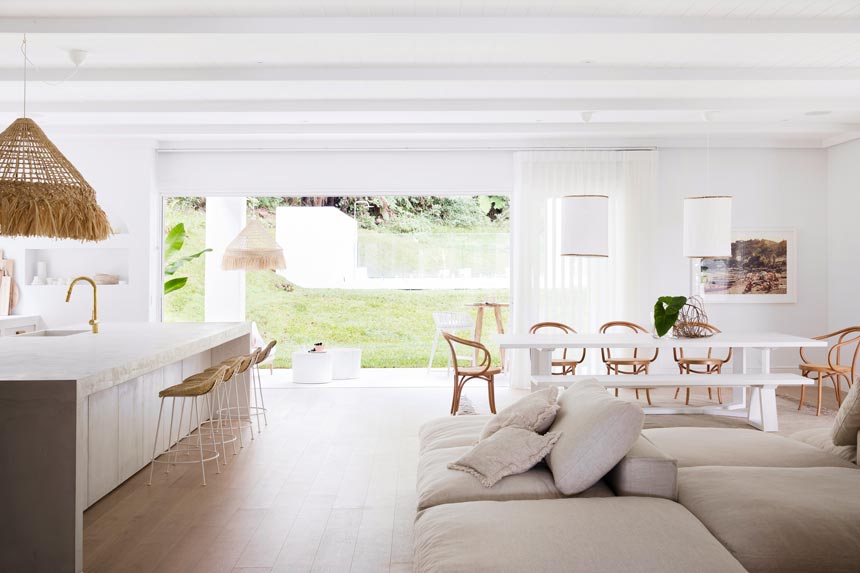 Anyway, this home was designed by Three Birds Renovations. It is has a distinct Cycladic minimal vibe to it, yet it's located outside of Sydney in an idyllic green setting. Its open plan space includes an amazing kitchen that doesn't have though a fridge in open view! (Watch the video to find out more). It really works!
On to the second house tour: a minimalist apartment in Kiev! If you're a minimalist or a lover of texture, then don't miss this. It's got a beautiful color palette, lots of punchy texture and eye-catching, sculptural dining chairs that will make you look twice.
The third house tour is a lakeside house in Sweden. It is clad with slats to match the forest and features a large western window to allow for sunset viewing!
Architectural innovations are always a favorite of mine. Although, glass is hardly an innovation, this weekend link on architectural designs that use glass to create a perfect fairy tale setting, proves that their usage can be.
Last but not least, I found this article on Scandinavian headboards ideas that you can buy or DIY! My favorite one was number 9 – the IKEA hack.
…and that's a wrap. Have a lovely weekend y'all!