True story. Last October, George (my husband) and I, went to Syros for some business. It was a day's trip where we got to spent only a few hours on the island. Therefore, in order to have a greater flexibility with our transport means, we decided to go with George's bike. That was our first time traveling with a bike somewhere.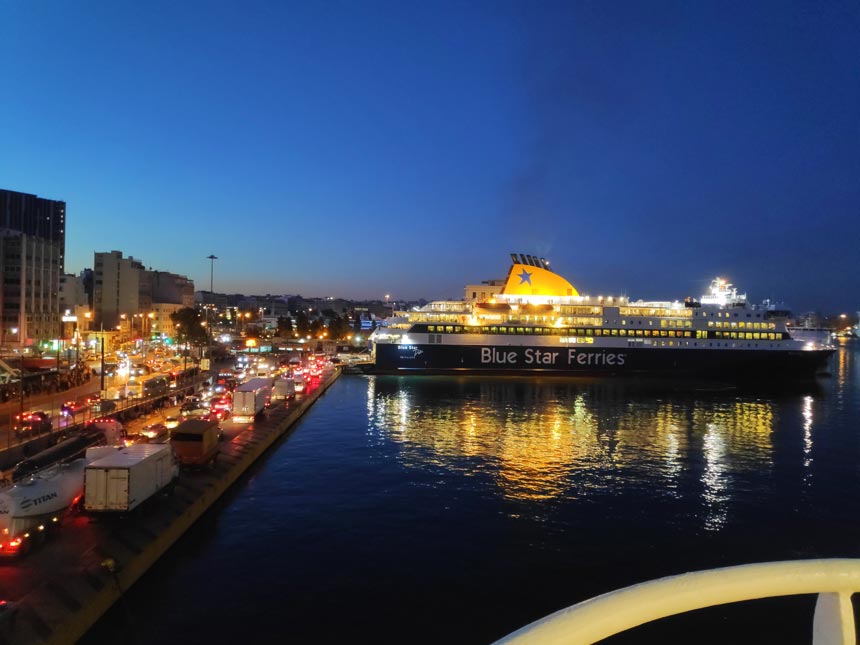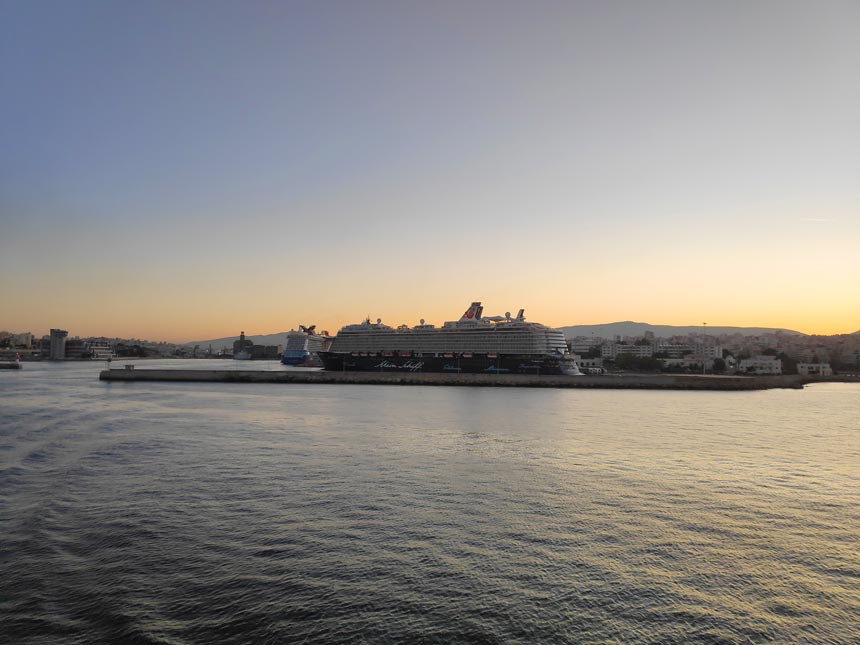 The weather was perfect – not a cloud in the sky. As for the ferry, it was packed with people because of the upcoming long weekend. I really think we were the only ones to travel to and back for business purposes!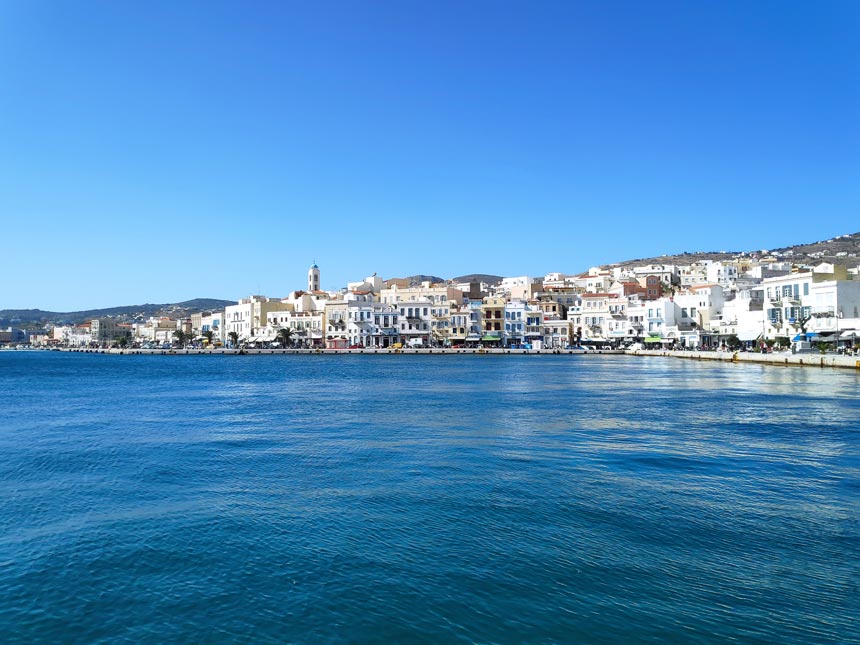 Anyway to make a long story short, our trip was an eye-opener experience. For starters, never before had I seen Syros in fall and she looked damn beautiful. The second thing though that got me totally by surprise is the exquisite feeling of solidarity I sensed from fellow bikers!
In all my years of driving a car (always), I have never felt such a sincere sense of solidarity from other drivers… And the worst part is that I didn't know that, until I went down to the ferry's garage with George and witnessed how bikers helped each other, to untie the ropes that kept the bikes from overturning during any rough seas, regardless of the type of bike they were riding. No snobbish, rude or inconsiderate behaviors. They all helped one another.
Next, each and everyone of them, patiently, waited for the others to prepare, wear their helmets and jackets and maneuver their bikes in order to disembark the ferry… No cutting in or careless overtaking. Honestly, I was shocked and overwhelmed. And since then, I wish that car drivers and people in general for that matter, were less oblivious and became more inclusive, mindful and kinder. Obviously there are many exceptions to the rule, but the point is that it should be the other way around.
Now, that I got this story out of the chest and shared it with y'all, I thought I interest you with a roundup of weekend links for some fun reading. Some of the readers who have been around from the beginning, may recall that thread. At some point stopped it, but since I got some requests, I figured that if I pace myself better, I may be able to pull it off. Will see!
Long Weekend Links
So let me start off Martin Scorsese's The Irishman. We went to watch it, without knowing that it was three and a half very long hours. But I bumped onto this article about Robert De Niro's and Al Pacino's 50 year friendship which was far more interesting than the movie! (I hope you got my hint).
Next, have a look at this: the award for the worst idea of the year that goes to …Heated Glass Igloos in the Arctic! Totally absurd, right?! And to think that with all the talk in the design industry about sustainability, resilience and energy efficiency… Dear me, let me not get started!
The next link is about a yellow school bus that became a home on wheels: Fern – the bus. I'm sure we can all learn a few lessons from this on how to make the most out of a small space.
Moving on…and let's head for Cincinnati because apparently its art scene is red hot: from Projection Mapping to Murals. I can't say that street art is my thing, but I got hooked on the imagery!
Now, here's a funny comic about all the various mom's voices. I reckon that I will sound a lot like that during Christmas break! 😉
And lastly, a little about the magic of Christmas: I still believe!
Have a sweet weekend,