Sustainability, mindfulness and inclusivity are the top three words that come to mind in describing the goals of the design industry for 2020 and beyond. Ultimately, they are the mega design trends for 2020. In other words, these are the words that we will be hearing and reading about over and over again, probably for the next decade. Hopefully, many of us will even look for these attributes in our future purchases, too. At least that's what the design community is gearing towards to and aiming for.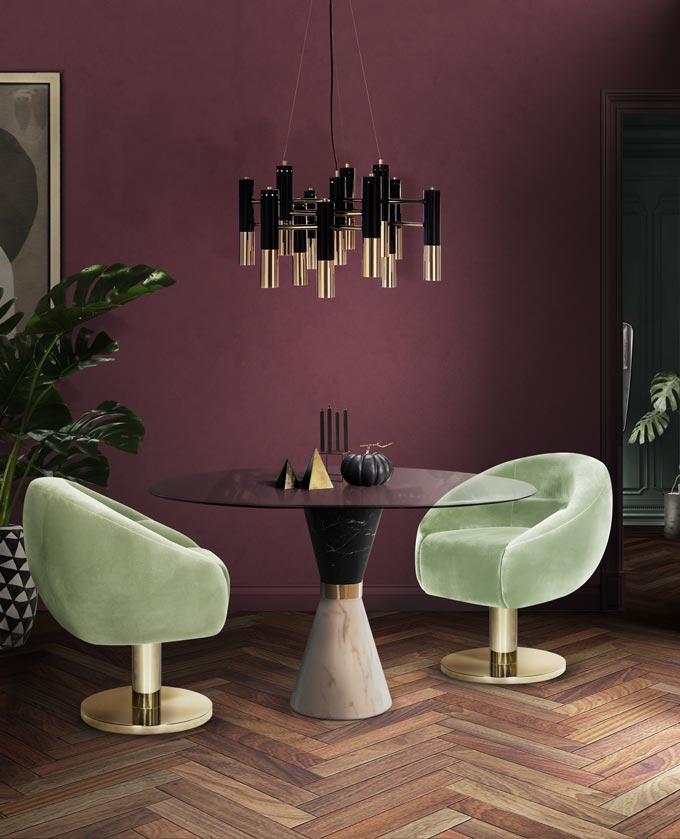 Consequently, there are several interior design trends that have surfaced. Many of them are direct outcomes of the design goals mentioned above. Others, are "by-products." All the same, designers are in the process of creating a more holistic approach, a more wholesome experience if you like with design in the very core of it. Yet, this new decade with its hybrid character will have a few bumps along the way. But enough of this, let's head over to the trends: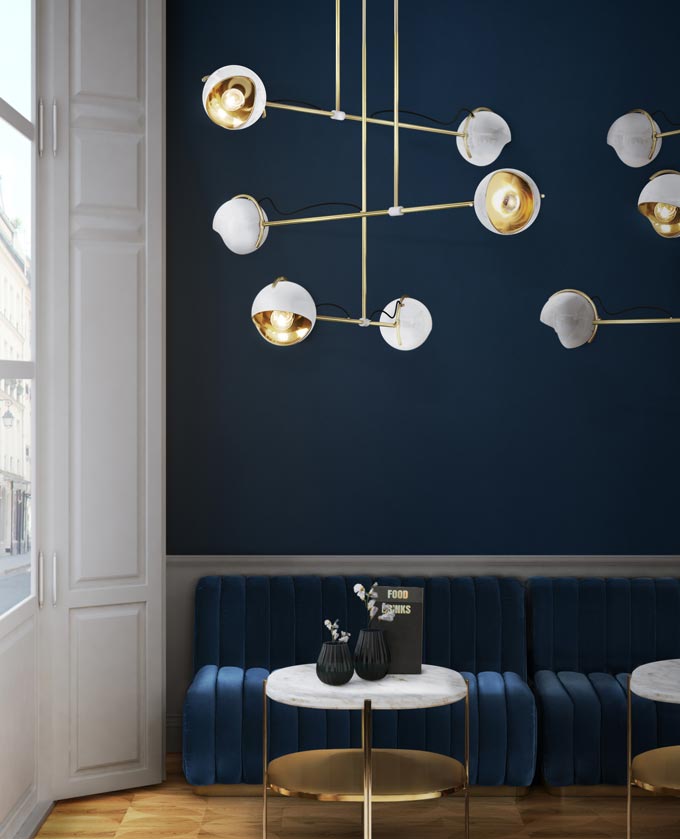 Colors
Undoubtedly, colors are one of the biggest protagonists in the interior trends. Specifically, two colors are going to be on the spotlight for a while. Blue tones (ranging from Pantone's Classic Blue to indigo or navy blue) will become the new black for many. All the while, green (ranging from fir, moss, opal, mint, pine or patina greens), will remain the color that will always promote the connotation between humans and nature. Hence, it's here to stay.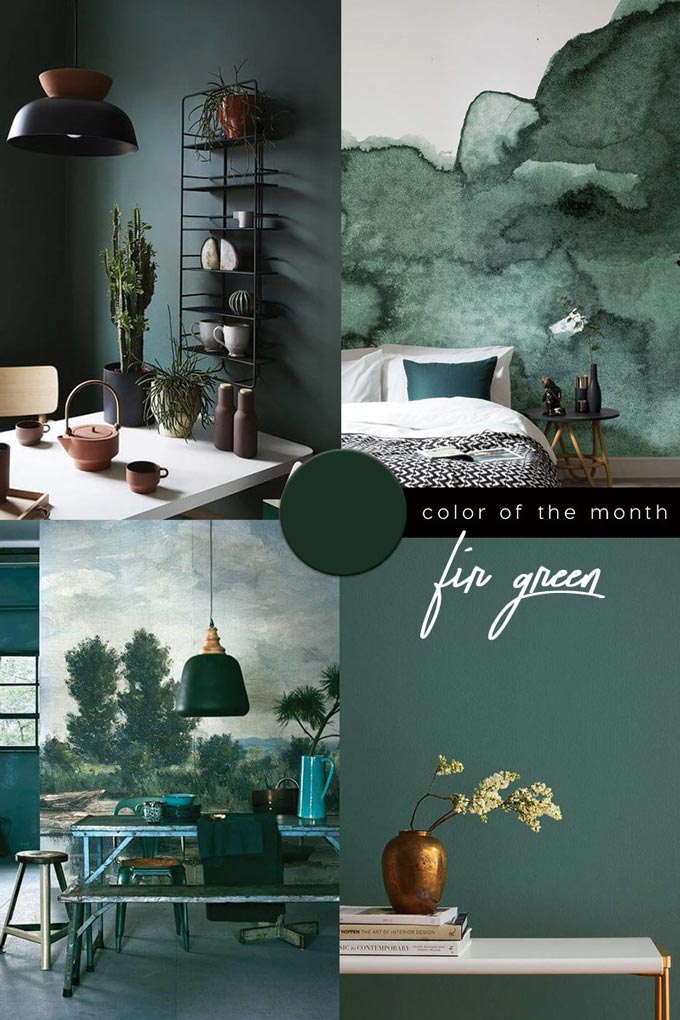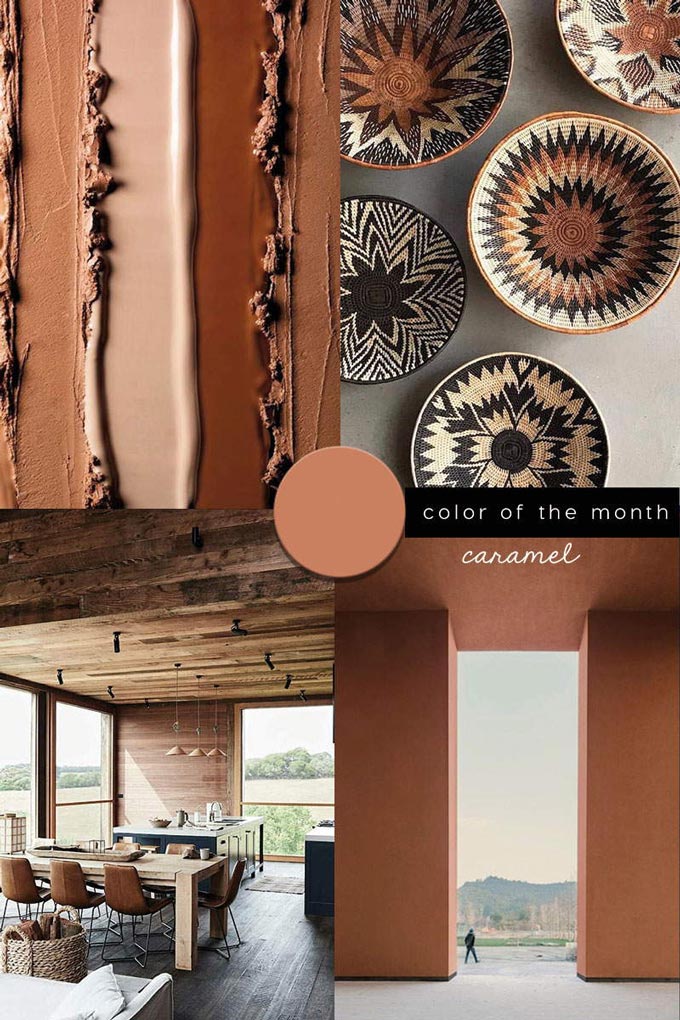 Thus, these two colors along with their complimentary and tertiary earthy hues (rust, pink, toffee, clay, and ochre mustard) will create a playful interlude of modern rustic styles. In my opinion, the newcomer complimentary tones will be blueberry ones. They will first appear in moody interiors as complimentary hues, but eventually they will surface higher up and dominate soon enough.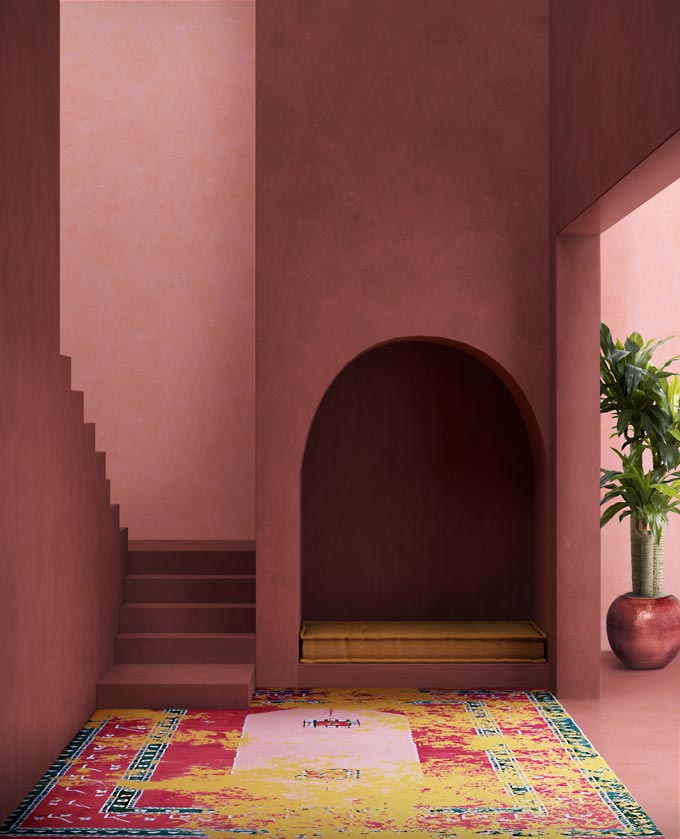 Suggested reading on this matter: the 2020 color forecast from Dulux, the British paint company that points out four distinct color palettes that will dominate in 2020-2021.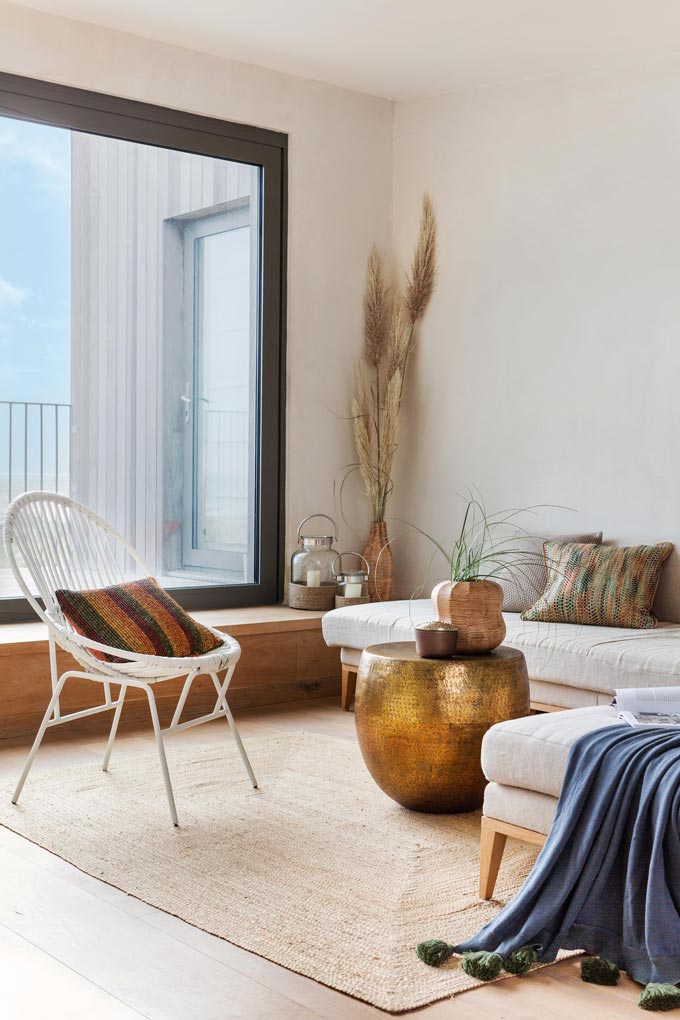 Having said all that, neutral colors are not going anywhere. That includes off whites and grey. They will be around to balance things out, as always. The way we will use them though is going to change somewhat. I believe they will become more of a "tool" for highlighting as opposed to dominating.
Finally, I'd like to point out that color blocking will continue on. This of course along with the rise of another decorating trend: patterns have laid the foundation for the re-invention of the Neo-Memphis trend.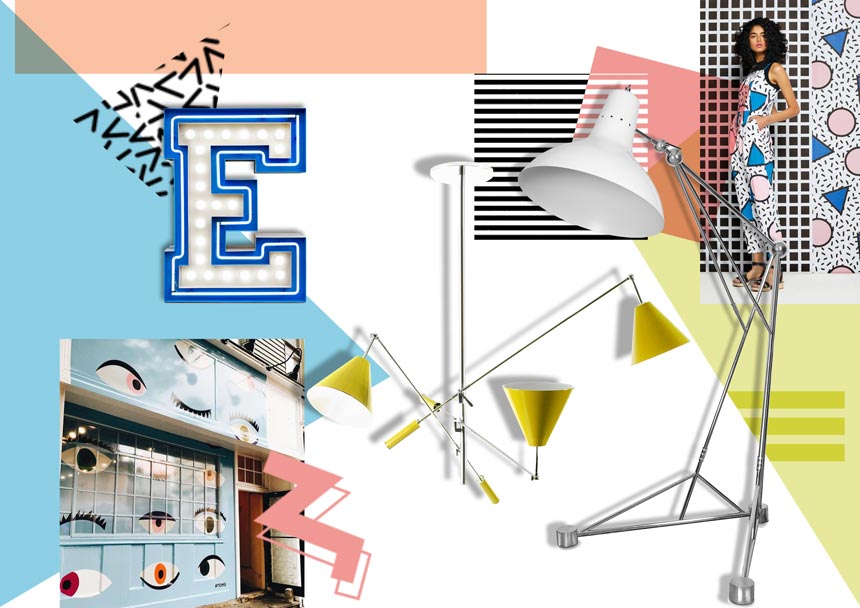 The Neo-Memphis Trend
Originally, this style was invented in the 1980's by the Italian architect/designer, Ettore Sottsass and his group of similar-minded creatives. It celebrated a creative exploration beyond restrictions, inspired by three design movements Art Deco, Pop Art, and 1950's Kitsch.
Nowadays, the neo-Memphis trend is experiencing a resurgence as the WSJ reported. Yet again, soon after Art Deco reinterpreted, the Neo-Memphis trend explores its appreciation and use of striking geometric figures via color blocking and lots of infused geometric patterns in the interiors. Some of its elements are stripes on stripes, bold color palettes that include pastels, adventurous graphic designs and higher quality materials like marble. So you could say, that this is a far more "refined" take on the older design movement.
Materials
Now lots of wood, marble, natural stones, microcement, metals, colored glass and textiles are still some of the key interiors materials to look for. Tiles are also gaining ground as more applications are being explored. One more time, designers will approach these materials as a render tool to highlight. Moreover, designers will use them to enhance the tactility experience – one of the biggest design by-product trends onto which the Neuro-aesthetic trend is partially founded on.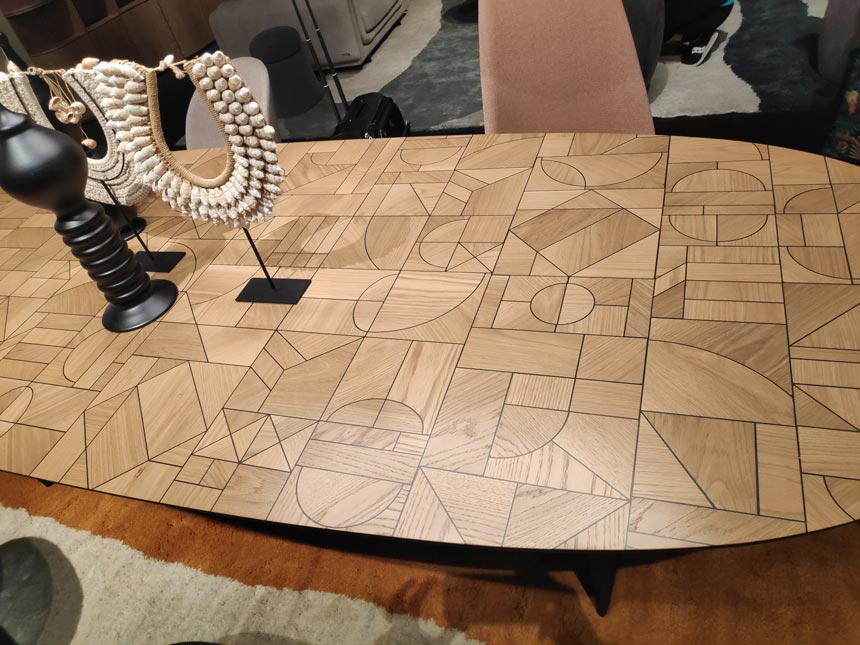 As such, wood coverings of walls and ceilings may become more abundant. Textiles, like precious handmade Persian tapestries will decorate walls for that ultimate eclectic vibe. In effect, any textiles that promote tactility are definitely in for 2020 (i.e. velvet, curduroy, linen, and shearling).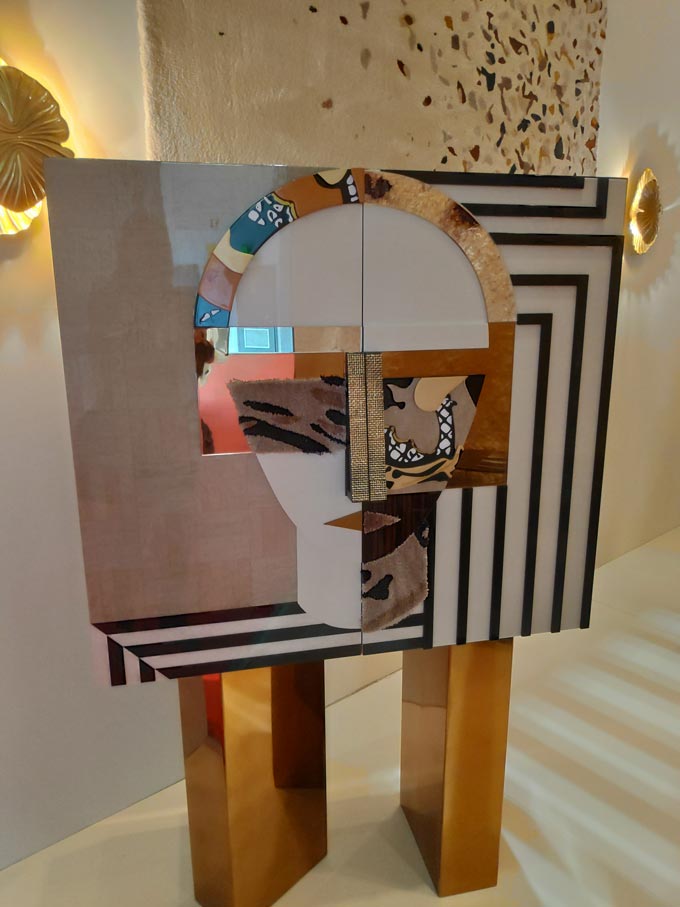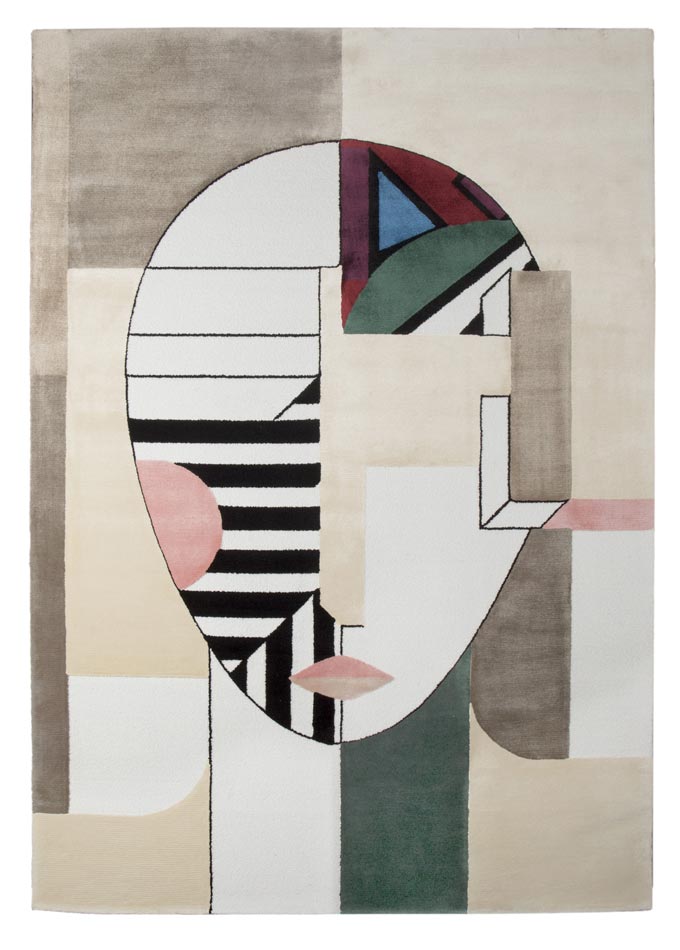 Unmistakably, the aim is simple: to create interiors with comfort in mind for one to indulge in and re-connect with his/her home. So when it comes to materials, you will notice many natural accents and at the same time statement pieces with a luxury touch. And that's exactly how the next trend is building itself a hype.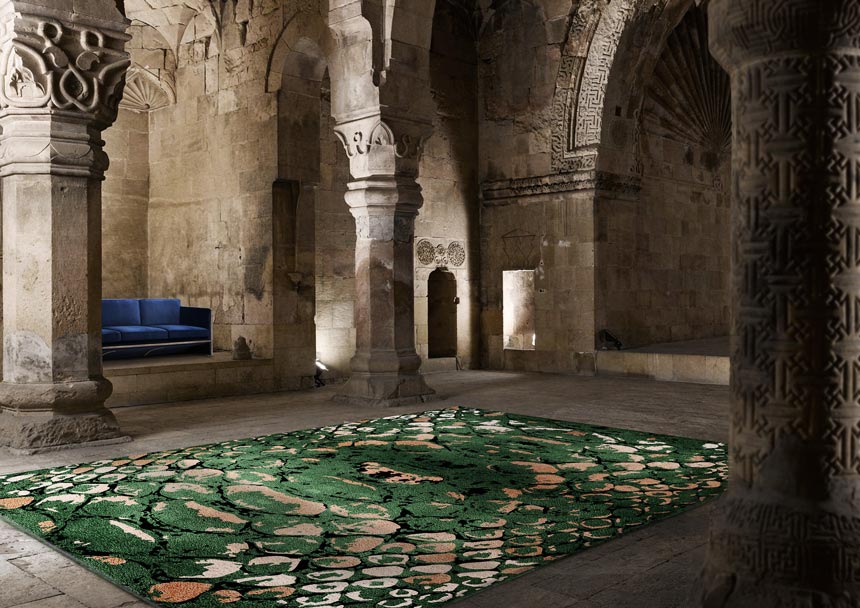 Neo Heritage Trend Style
The Neo-Heritage is another design trend that is on the rise, inspired by a sense of nostalgia of ancient aesthetics and neoclassical values i.e. paisley patterns. Greek busts and standout decor are both two of its characteristic traits. (I first made reference to this at Interior Trends 2019 last year by the way)! Curvy forms is another interiors trend, articulating in the design language a sensuous impression.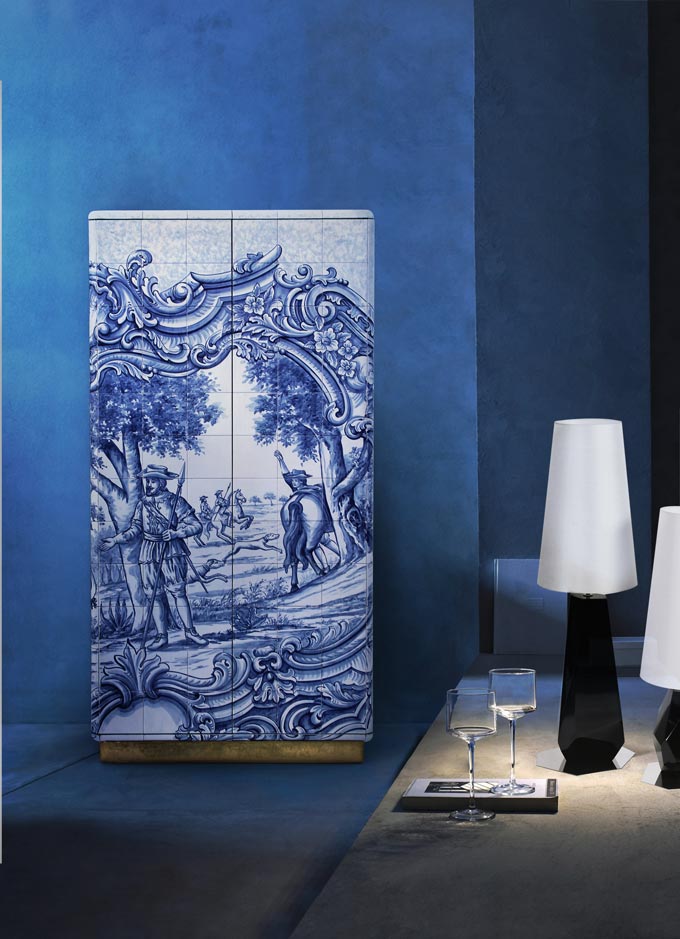 Forms
Curves with their indisputable organic flair continue on a high trending momentum. However, the twist comes in with the introduction of more graphic designs (line drawing artwork at this point – perhaps murals in the near future) with strong lines and patterns, creating a juxtaposition for greater impact.
Suggested reading: Trends 2020.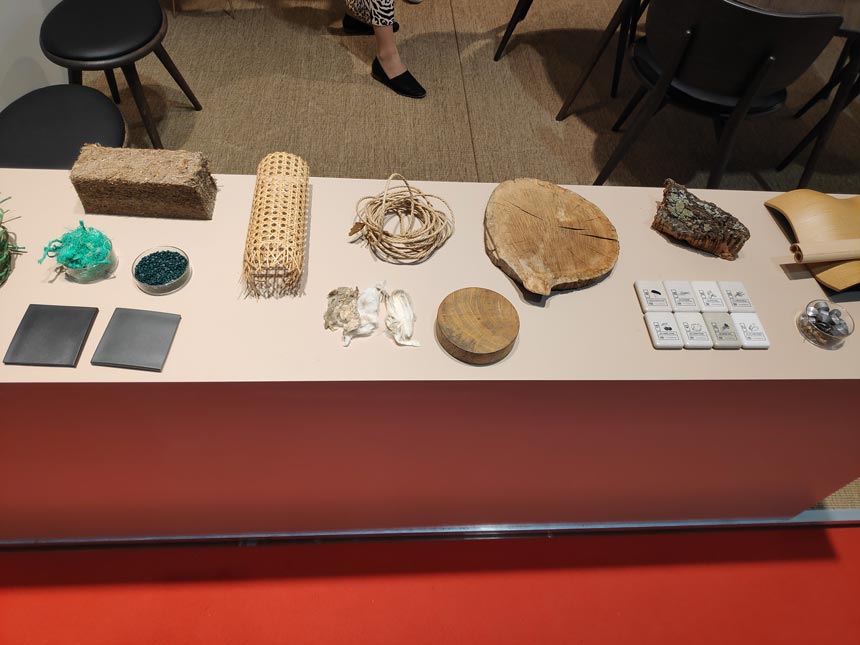 Sustainability
The challenges of sustainability will bring about a new age. New materials and innovations will definitely appear with a lower carbon print, and better longevity. Similarly, new codes of ethics may also come to life. But more importantly, I think some regulatory framework needs to align these intents and ensure compliance with them. Otherwise, I'm afraid we will end up using a lot this term, but not everyone will mean the exact same thing and that leaves a lot of room for fine print and error.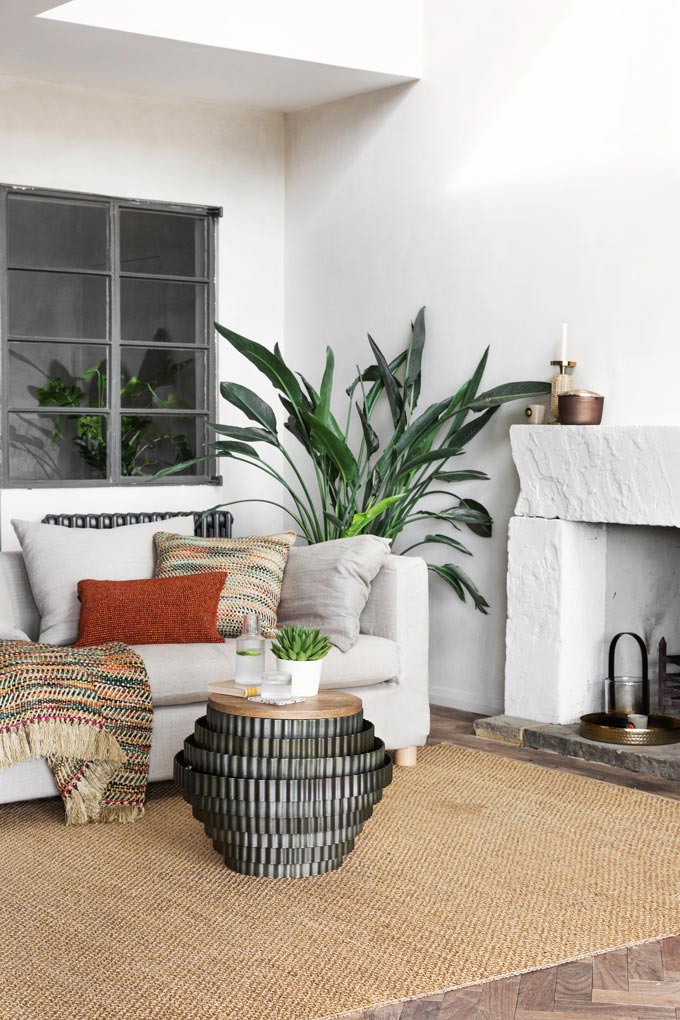 The Green Factor
This is one of the biggest challenges in the design industry as a whole – how to strengthen that connection between humans and nature. How to make our urban environments more of a part of nature's evolution, as opposed to the evident human takeover into nature's ways and paths. Hence, greenery will be embraced in every possible way more than ever.
However, there's a lot of room for interpretation of this trend. Some people created urban jungles in their bathrooms, vertical city gardens, while others wallpapered kitchen or bedroom walls with a greenery theme. But, going green is a far deeper commitment than that and a lot less obvious for that matter. Therefore, I will pause on this for now and come back to it with an in-depth analysis at another post.
Conclusion
All these trends discussed here lead me to believe that a modern rustic style with sprinkles of industrial inspired home decor will come about too. In every case though, the focus of design is shifting towards the user's experience and a more mindful approach.
This means that it is finally time to look deeper at the CONTEXT! The framework that goes behind each design needs to have a very well defined context. Who's it for? Who will it serve? How will it serve one? What is to become of it once it no longer serves one? Can it be up-cycled? All these are typical questions designers ask all the more, as sustainability is becoming a prolific mindset.
But here's the problem: not everyone is on the same page. And certainly, not everyone in this world is on the same gear. Unfortunately, this is still a world, where too many peoples are facing everyday challenges with their civil rights, survival, and/or access to elementary education.
Truth be told, countries on a higher gear will set the cruising speed. But I'm also concerned about the ones that will be left behind, who will continuously struggle to catch up, if ever. Therefore, I'm not sure how really inclusive is it all going to be.
I cross my fingers and continue to design the best I can…
Yours,