If there's a motto for this year's imm Cologne 2020, then that would be better living. The first furniture fair for this year that ended last week, attracted well over 125,000 visitors from 145 countries and some 1,200 exhibitors. It echoed eight distinct living trends, articulating some of the upcoming changes in our living spaces. These are due to space shortage, higher rental fees and a raised environmental awareness. So without further ado, these are my insights from the imm Cologne 2020 fair.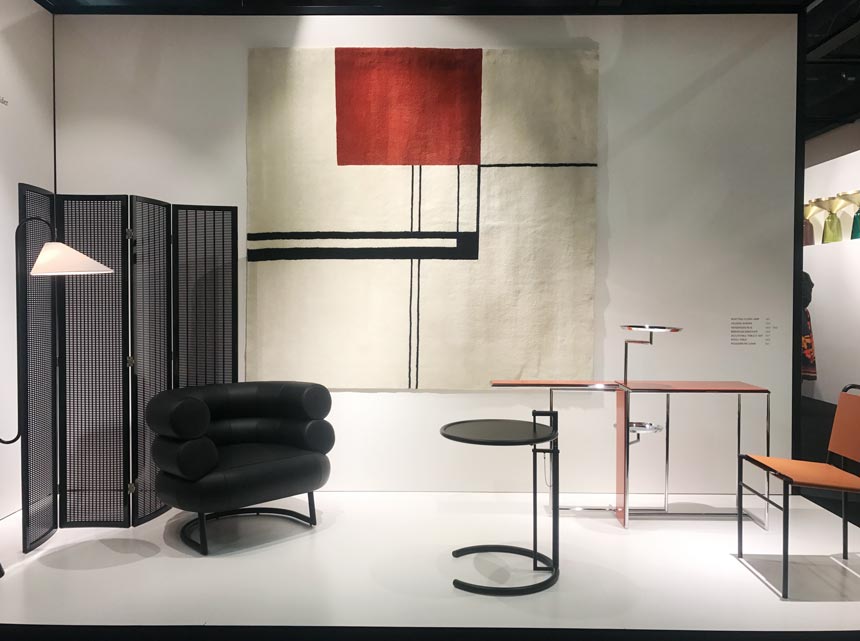 Once again furniture brands showcased their inventiveness. So what's new? The embracing of comfort seems like a top priority in today's better living spree. Pronouncing round forms, a flow-y design with emphasis on ergonomics aim to cater for the increasing need to spend quality time at home. That includes catering for the needs of a much wider and diverse people's pool like elderly people too.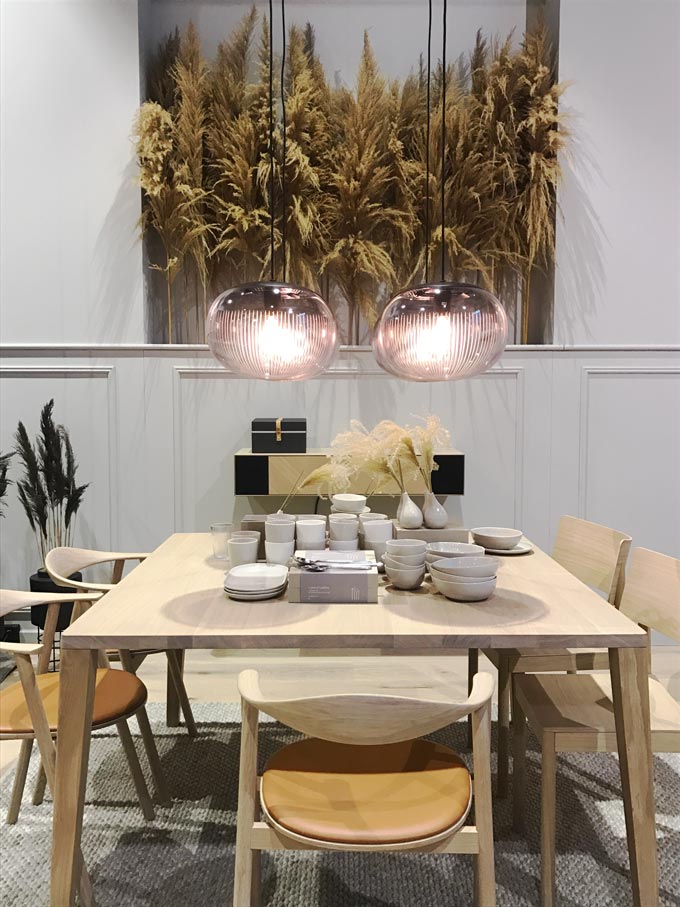 Alongside with comfort, cosiness another one of the top trends, continues its trending streak. Materials, finishes, carefully chosen furniture and decor with sustainability in mind, that make homes more cozy are favored. Furthermore, the open plan layout is re-surfacing, based on the living without limits living trend. This time though it stretches outdoors too. And this one definitely clearly showcased with the Das Haus installation.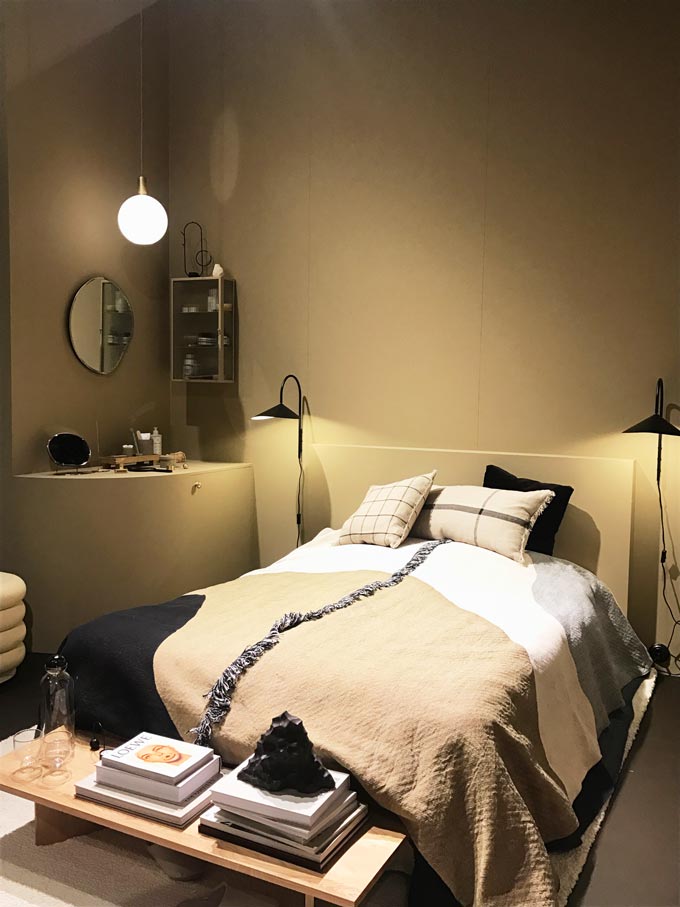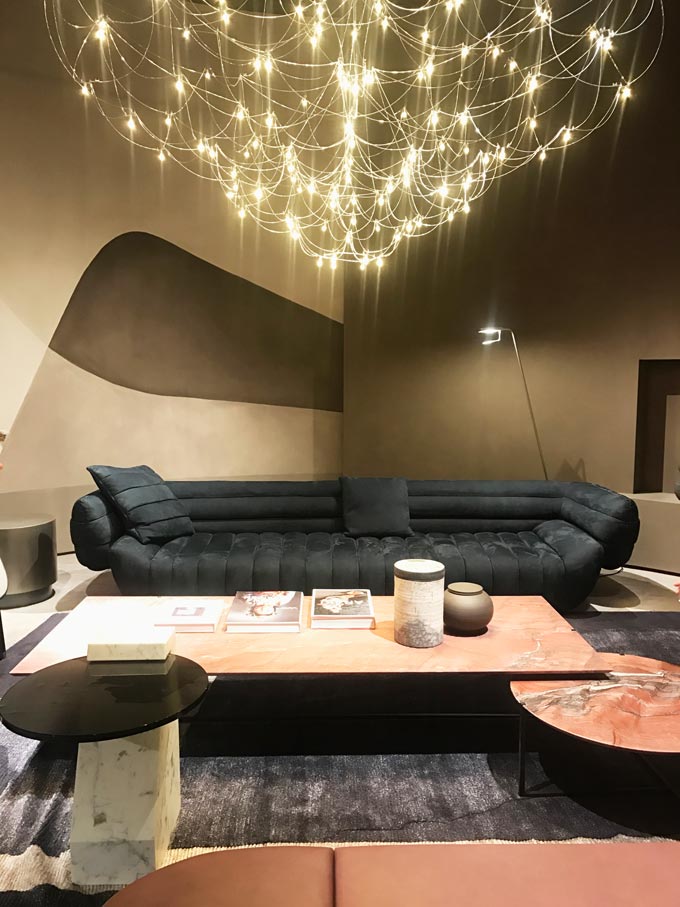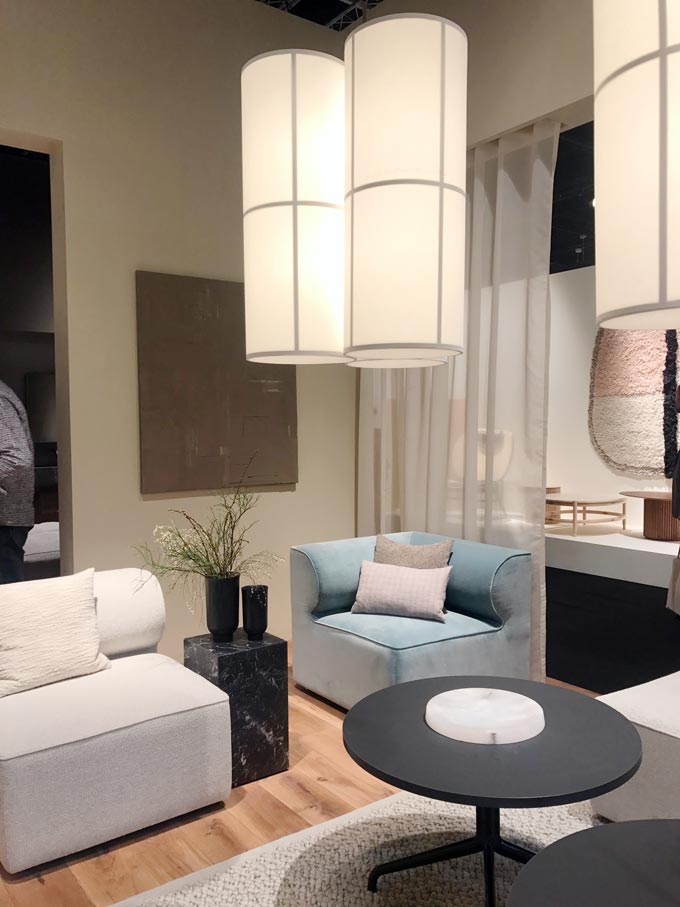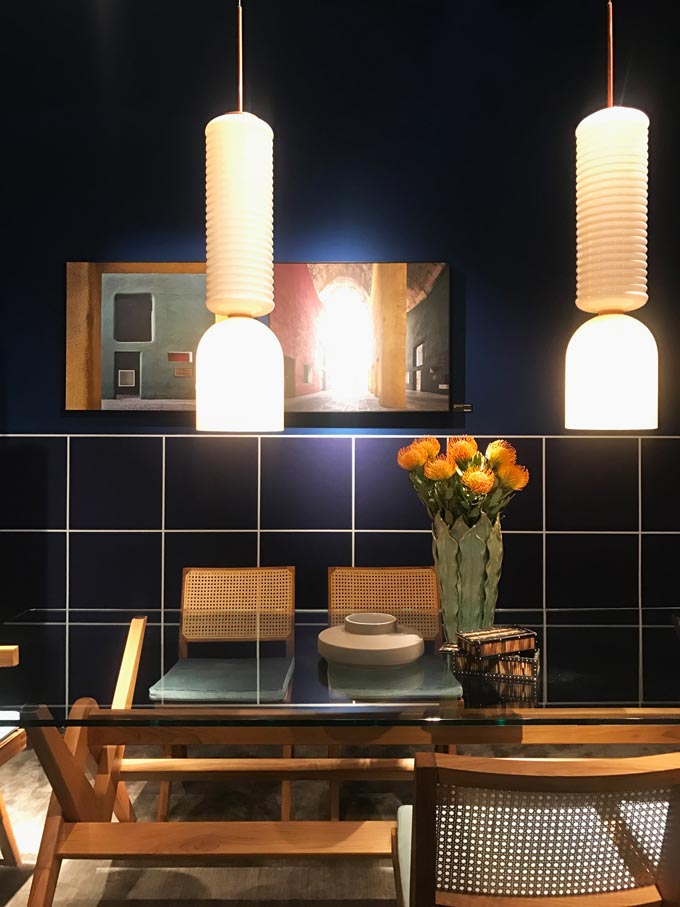 The Living Trend
Better living – an effort in examining home living in an overall view; more comfortable, more elegant, more stylish, more sustainable
Greener living – getting closer to nature
Smarter living – reliable smart applications for tailored needs
More efficient living – space saving furniture to compensate for smaller spaces
Comfortable living – applies to areas like the bedroom and bathroom, but also seating furniture
Living without limits – letting go of the "compartmentalised" layout concept
Colorful living – a priceless tool for achieving a harmonious aesthetic result and quality
Decorative living – our living space as means of expression
"Das Haus – Interiors on Stage"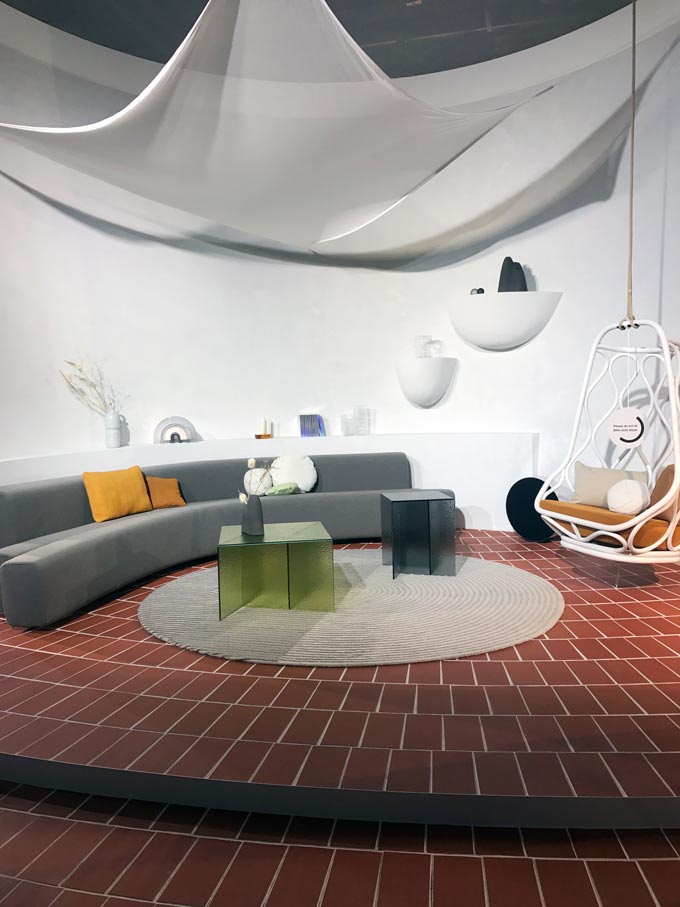 This year, the simulated home installation was entitled "A La Fresca" by Valencia-based MUT Design. It was an appealing invite to step out into the fresh air. The lines between the four room pavilion both indoors and outdoors are blurry. The white backdrop with the terracotta tiled flooring and minimal aesthetic is like a modern take on a traditional Mediterranean home. The staged setup facing outwards clearly highlighted the outdoor living concept which is so common in Mediterranean architecture.
Suggested read: "A la Fresca". Merging Indoors and Outdoors
Pure Atmospheres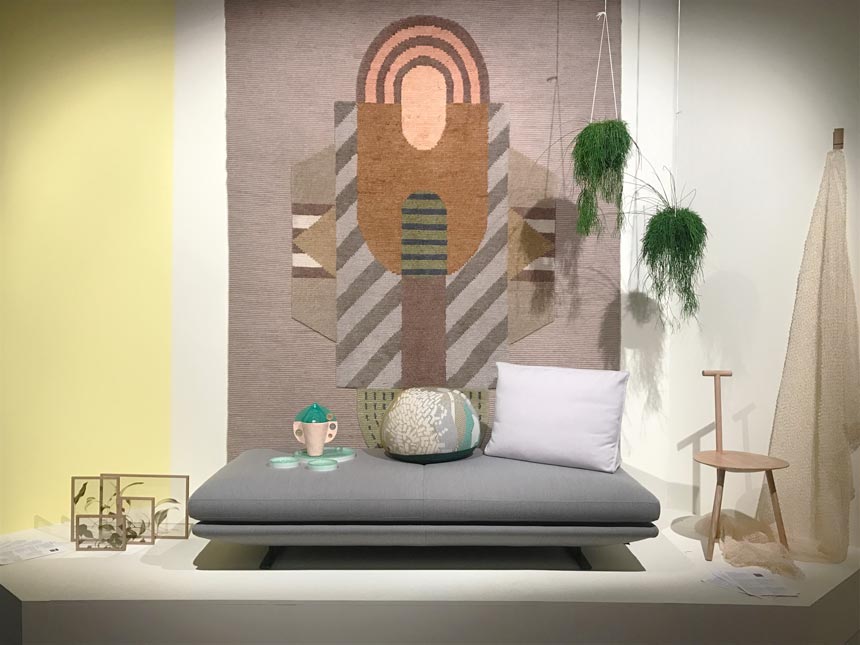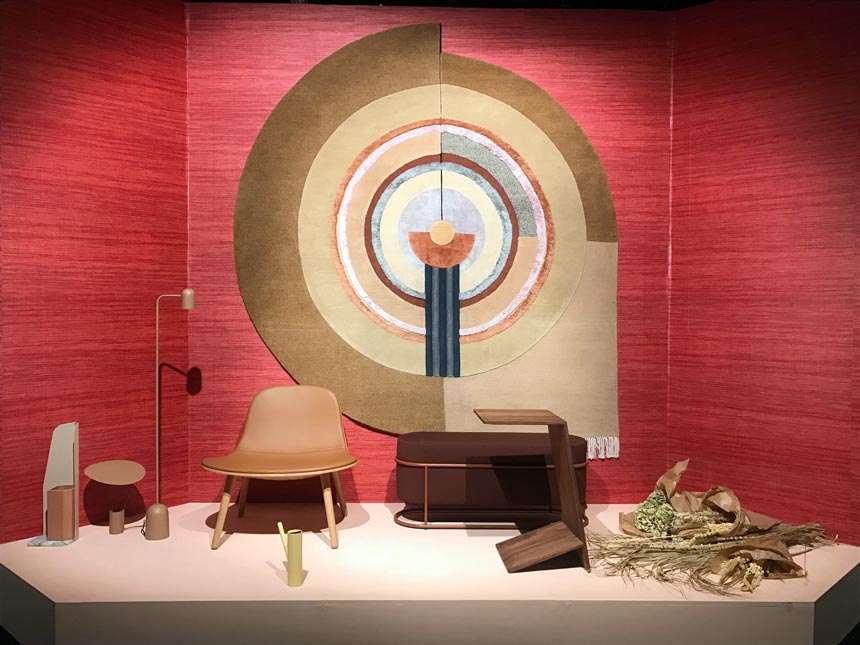 Curated by Dick Spierenburg and Floor Knaapen, this is basically home to a thematic portrayal of 7 interior design trends; 7 atmospheres with unusual installations filled with trendsetting innovations. It is also imm Cologne's longest standing design format. Thus, it poses as a very good indicator on where things stand when it comes to the current design trends.
This year's atmospheres were:
The organizer
The sculptor
Earth lover
The innovator
The geometrist
The revivalist and
The new historian.
My favorite atmospheres are two. The organizer that embraces biophyllic design, craftmanship, tactile and soft materials. And the earth lover that has a 70's and 80's vibe and showcases earthy hues, handmade ceramics, and textured materials like velvet, soft leather and hessian.
Suggested read for you to see all 7 Trend atmospheres from imm cologne 2020.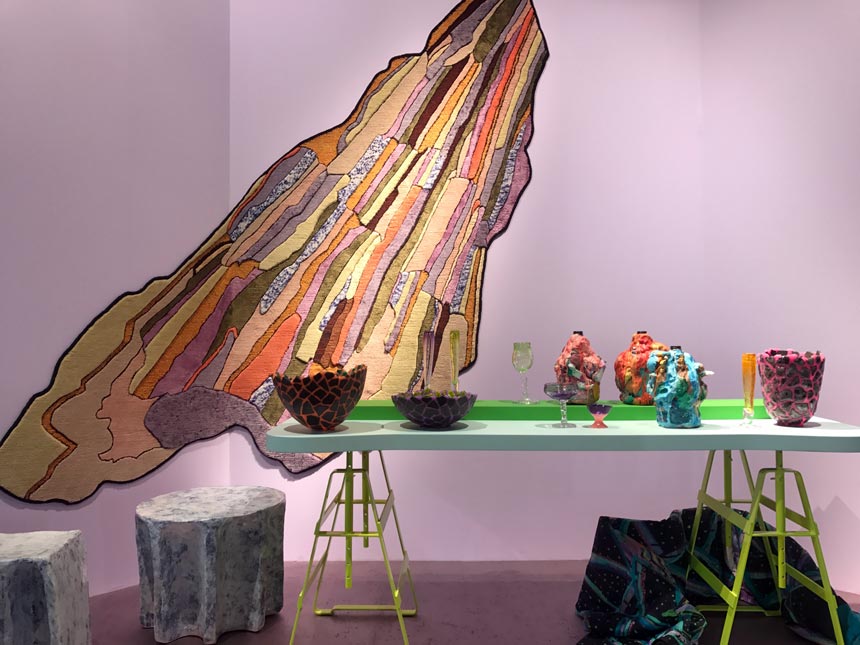 Trending Colors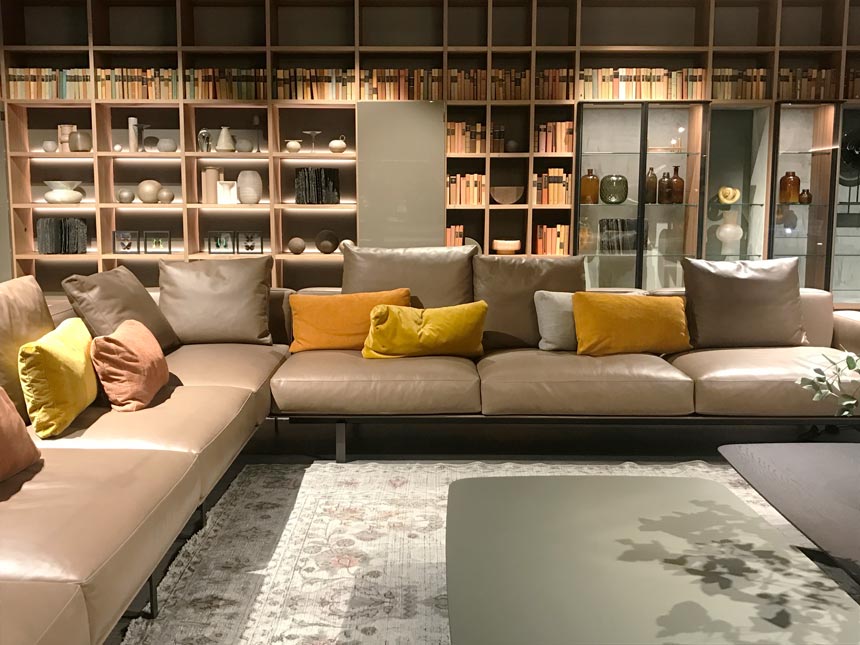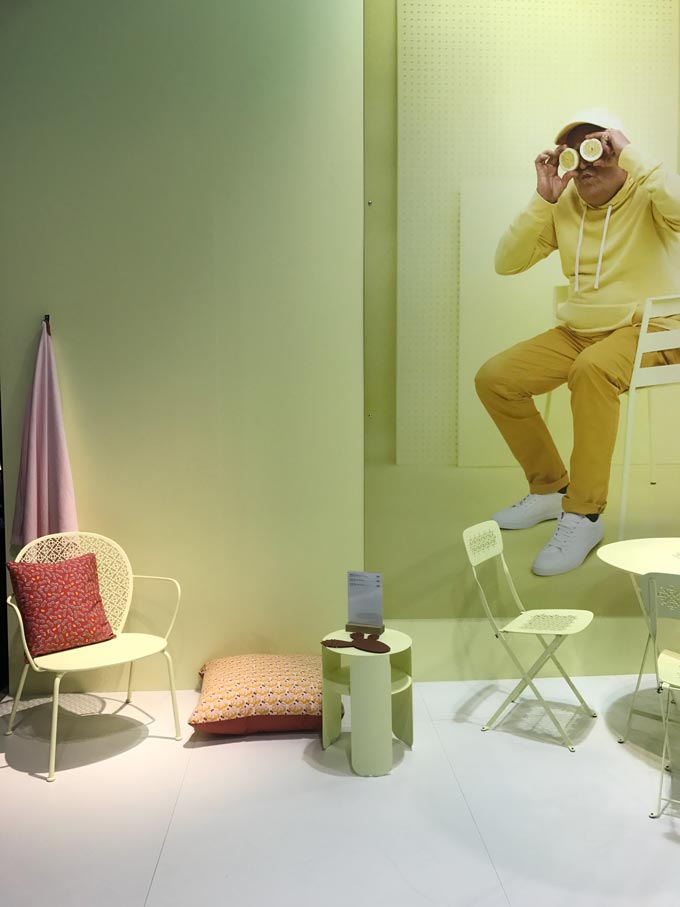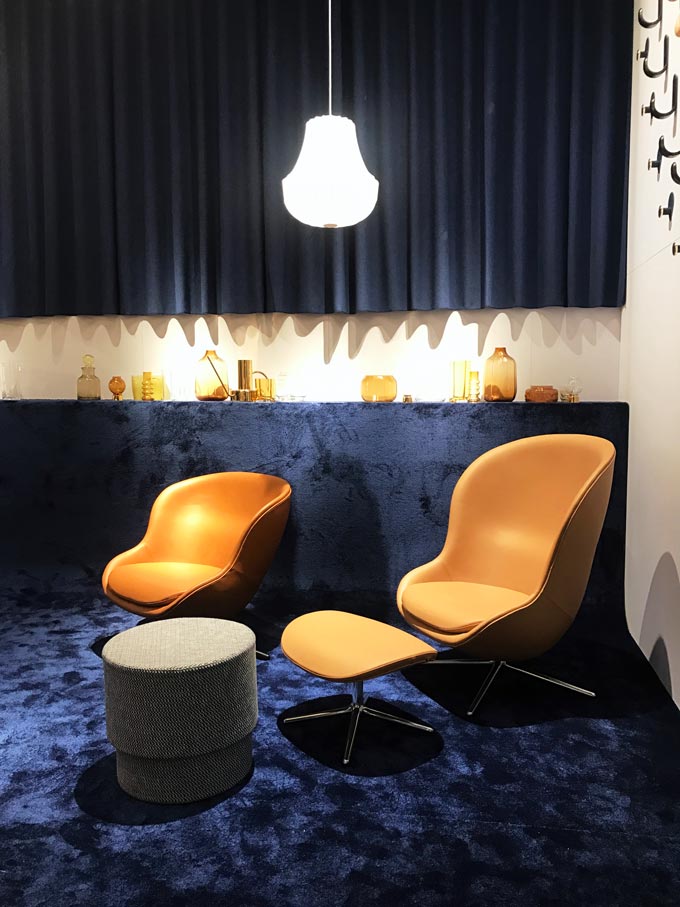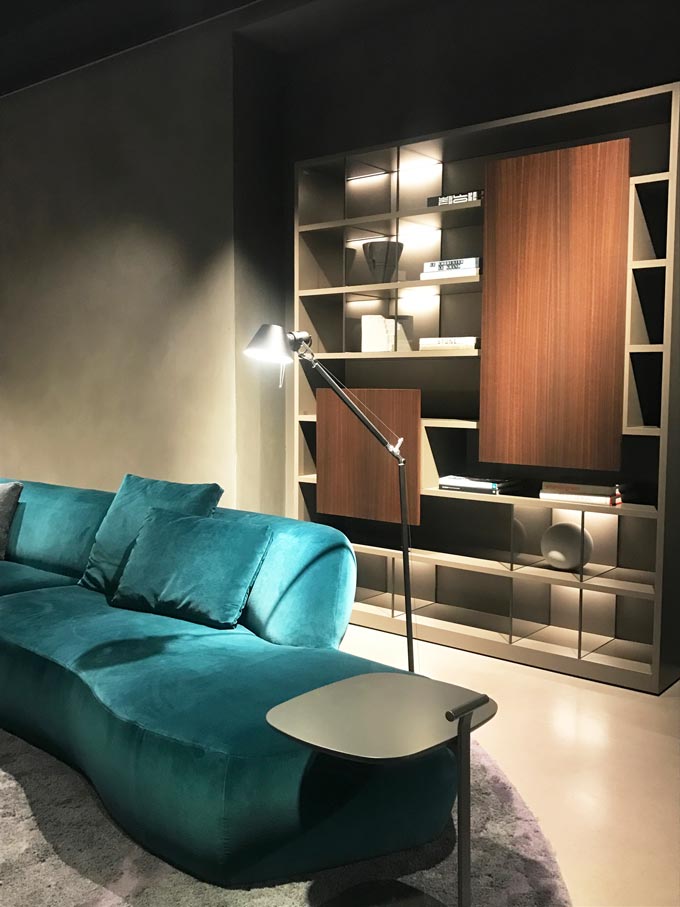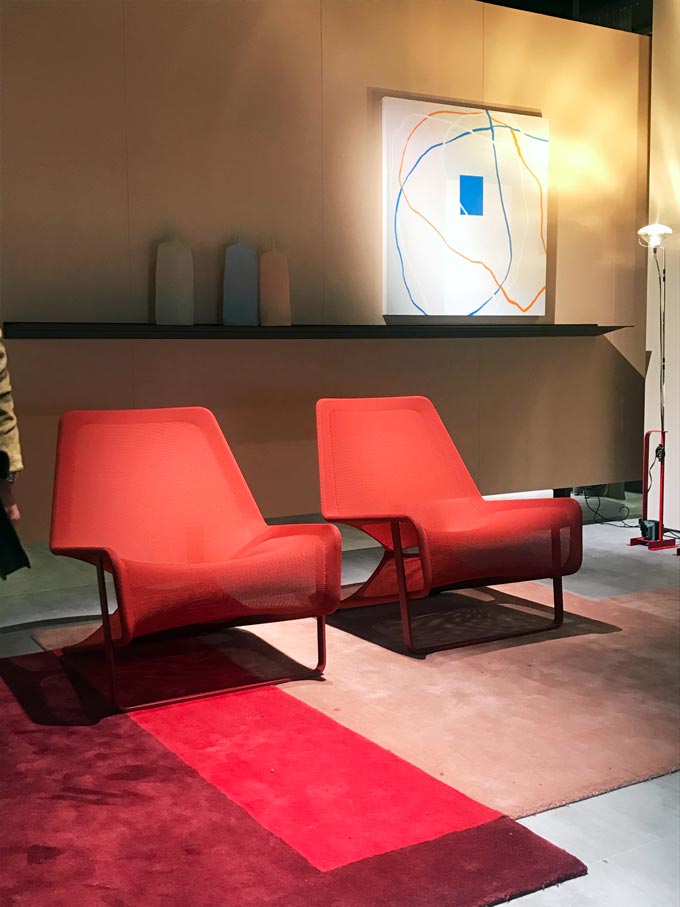 This was definitely not a color indifferent trade show with lots of colored glass, ceramics and statement furniture in earthy colors and all sorts of green hues. Tobacco and caramel shades dominated in the earthy color range with reds beside them. However, the lack of intense, bold contrasts and a softer approach was evident. Hence, this tone-in-tone approach has the potential to appeal to some minimalists as well.
Additionally, a lot more off-whites were present highlighting other dominant colors. As I mentioned in my interior trends 2020 and beyond report, off-whites will be all around, but the way designers will use them in 2021 has changed.
Products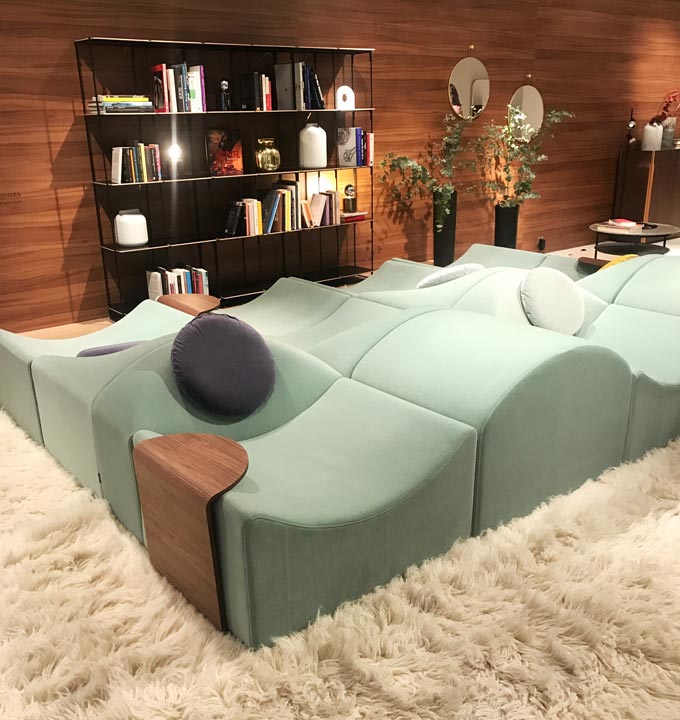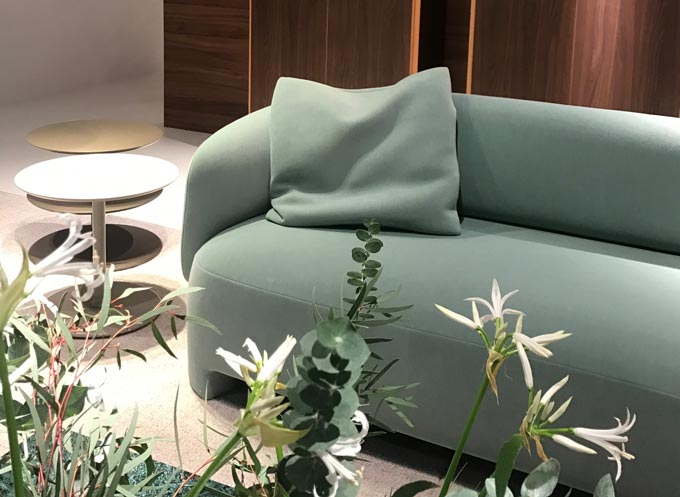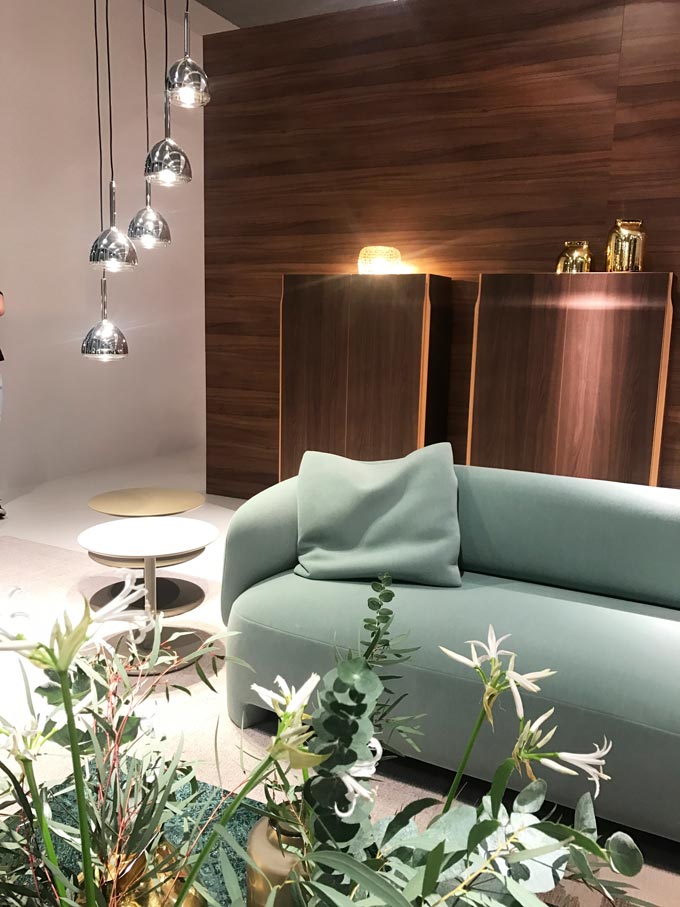 As always, there are products that stand out. One of them was the "Taru" sofa designed by Sebastian Herkner for Ligne Roset. The upholstery continues on all the way through the sofa's bulky "elephant-like" legs. (See above the top right image).
Another product that is surely worth mentioning is the Silhouette rug for outdoors by Jaime Hayón, a Spanish designer, for Namimarquina. It is made from PET plastic! It also comes in a version for indoors too.
Lastly, I really fancy the chair designed by Luca Nichetto for Wittmann, part of the "Paradise Bird" collection. It looks a lot like a modern take on Josef Hoffman's Barrel chair. Nonetheless, it will make a wonderful accent chair to have in any setting.
Suggested read: 15 new product highlights from imm 2020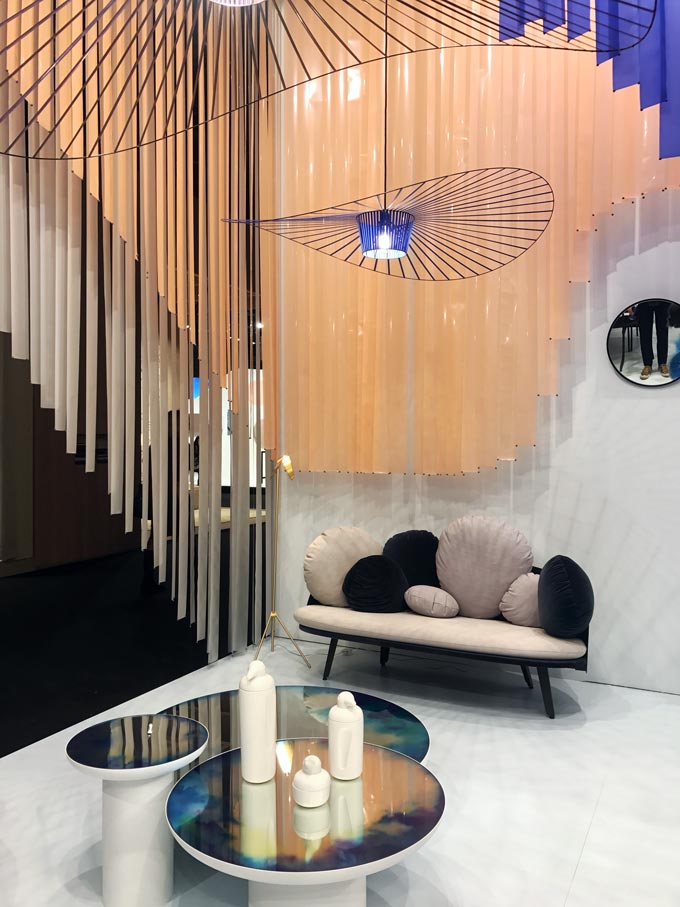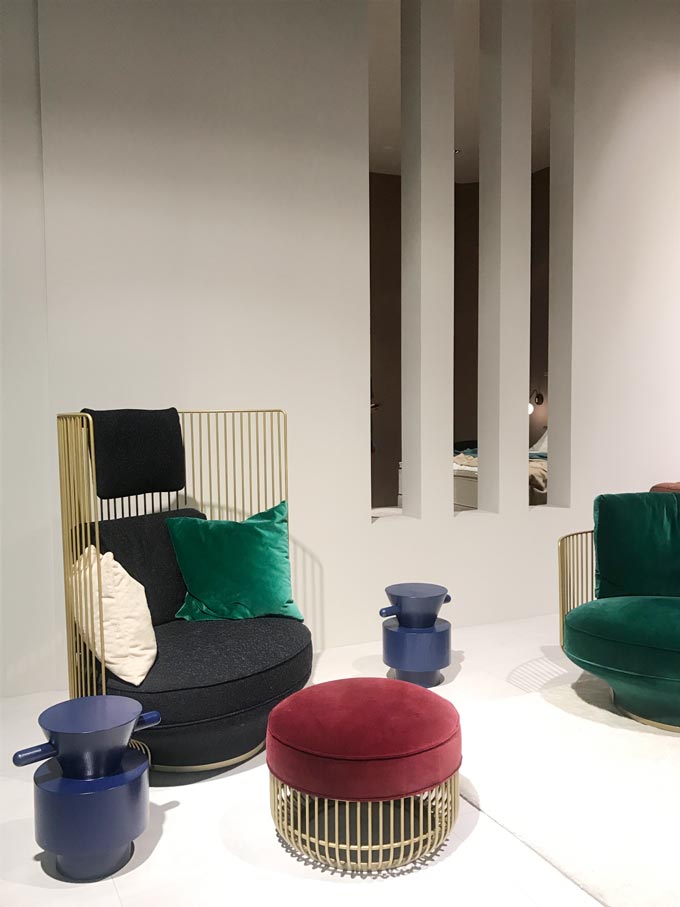 ---
The aftermath
One of the things that stands out from this fair is a strong focus on the outdoors with an increased experiential intensity. For me, who is based in a Mediterranean country, Greece, this feels totally right. After all, we spent a great deal of time outdoors throughout the year. Hence, it follows that any outdoor space is the extension really of our home.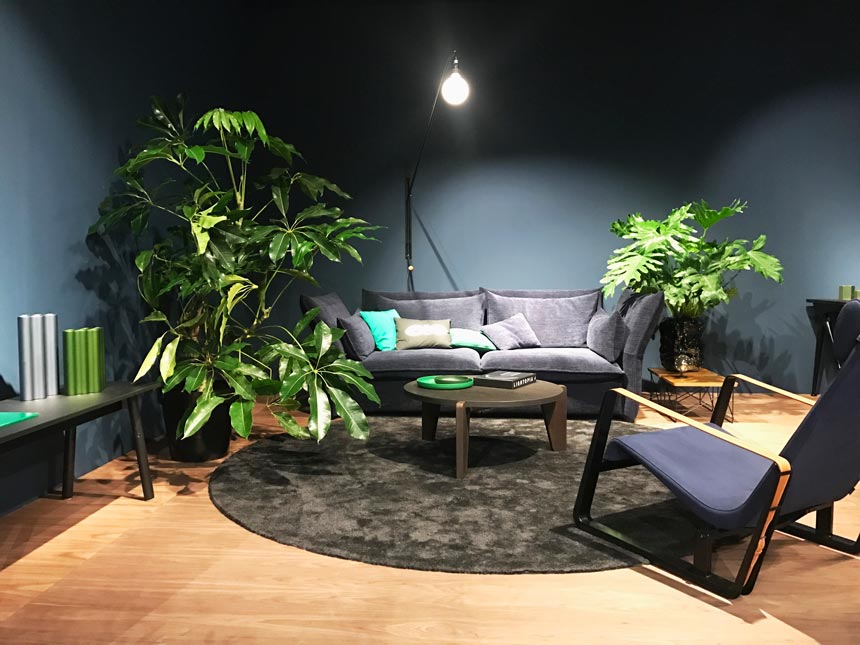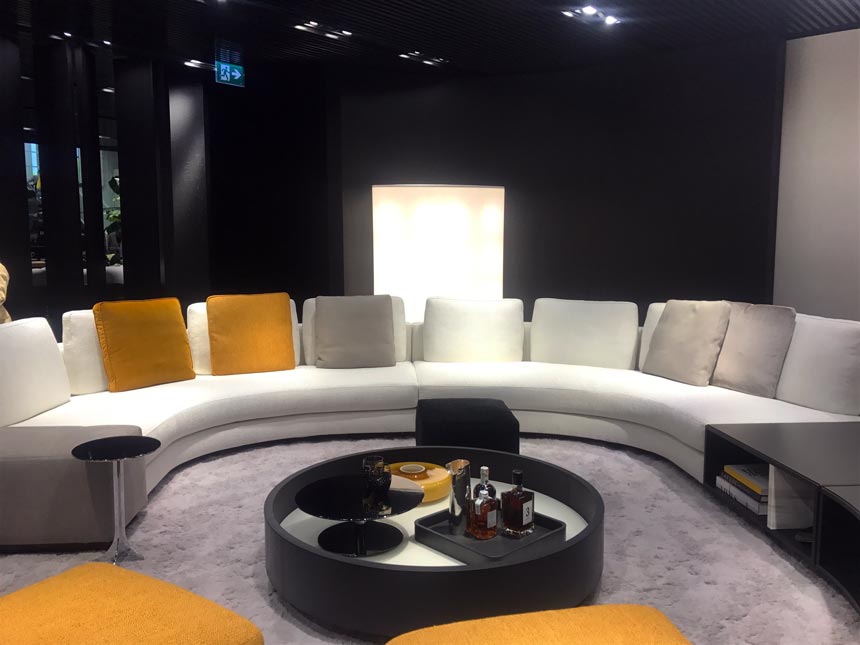 Moreover, diversity in products and furniture styles is a given not only at this trade fair, but in the real world too. However, as design trends tend to rise/decline, the design industry evolves and searches for more sustainable, viable solutions to aid living responsibly. As such, multi-functionality is key in both spaces and decor pieces. That aligns with the effort to increase adaptability in general. Therefore, this is one of things I will take from this fair.
Suggested read: Best Highlights from IMM Cologne 2019
And that's a wrap!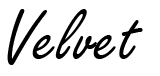 P.S. All images are courtesy of Elisabetta Rizzato, the founder and mastermind of Italianbark.