Every parent craves to setup the ideal bedroom for their child/children; a bedroom that generates a feeling of carefree fun, warmth and security, but most definitely a personal style. As parents, we watch our children grow from infancy to adulthood. That means a lot of changes overtime, including the decoration of their bedroom. So let's delve into the basics on children's bedroom design.
Let's take a nursery for instance. Most of them come in a super soft, muted color palette styled by parents. As kids grow older though, these once neutral colors don't seem to have the same appeal. And that's the first arising challenge – the perfect color for the ever growing child from nursery to toddle and then a teen. (You can always check out the essentials pieces for a nursery and more fabulous ideas for a super cool teen's room).
The color challenge in children's bedroom design
Color is a tough challenge. And children love bright – in your face – colors. They're not really into a subtle neutral palette. So it's best to pick a basic color and a transitional color when putting together a nursery, that can be changed to another as the child gets older. This will give you the required flexibility to create new color combinations for the future, without having everything redone.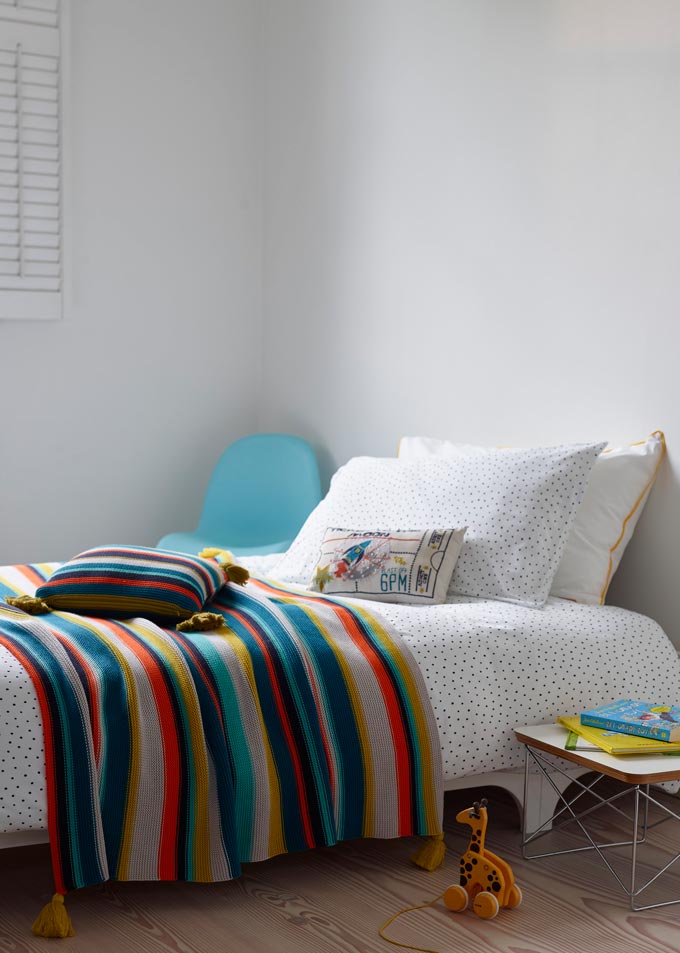 Greens and pale yellows for example is one such a flexible combination. If you prefer a more traditional color scheme then a pale pink combined with cream at first can easily transit into a pink with red/navy or lavender. Similarly, a baby blue combined with white can transit into a blue combined with khaki and brown later.
In any case, don't forget to paint the room with eco-friendly, zero VOC, non-toxic, odorless paint. There some quality brands that certify that they are asthma and allergy friendly.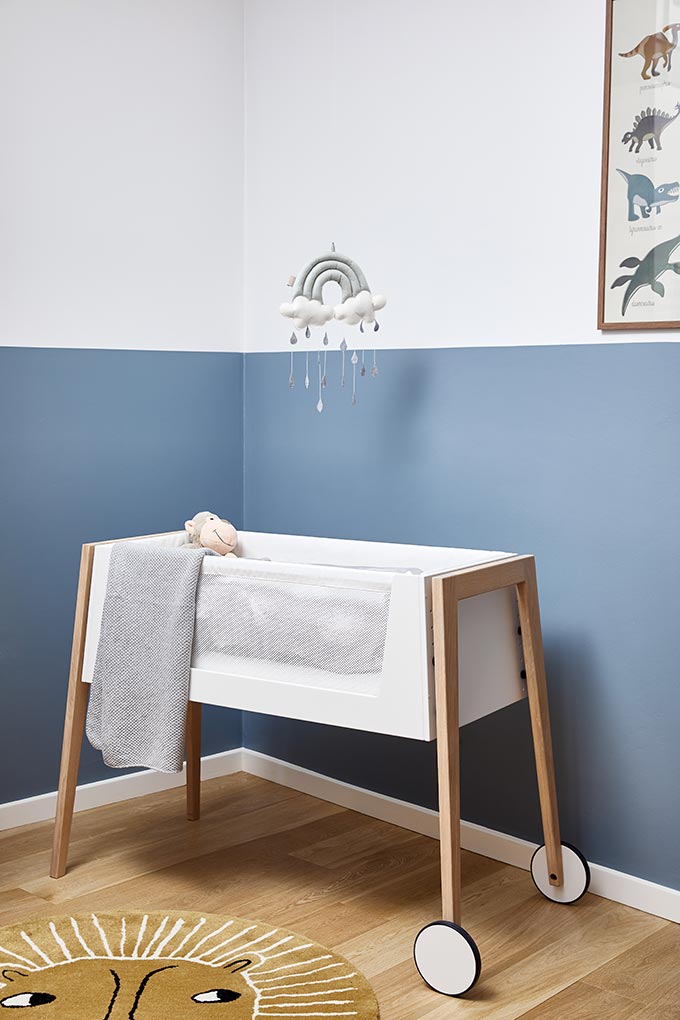 Another tip I'd like to give is: try color blocking. It's the perfect way to introduce, in a creative way, dosages of colors in a space (i.e. wall inserts, beams, columns etc) without having the overwhelming effect of accent walls. It is a quick, flexible way to change around a child's color design scheme with very little effort. 😉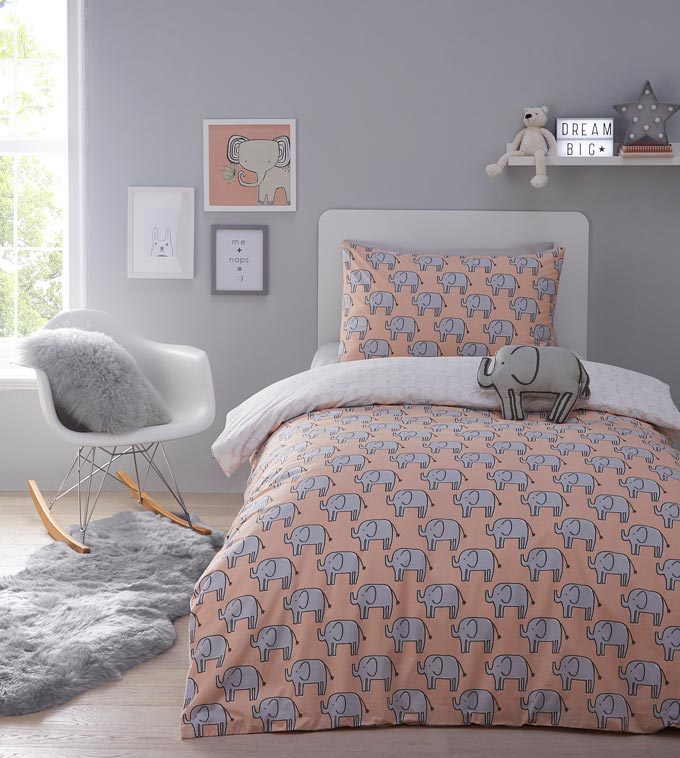 And if painting walls and beams is not your cup of tea, then soft textiles is the next best thing to add color accents. Personally, I also added several paintings (of ships that tied up with the pirates theme we went for). I think that imagery is super important from the very beginning.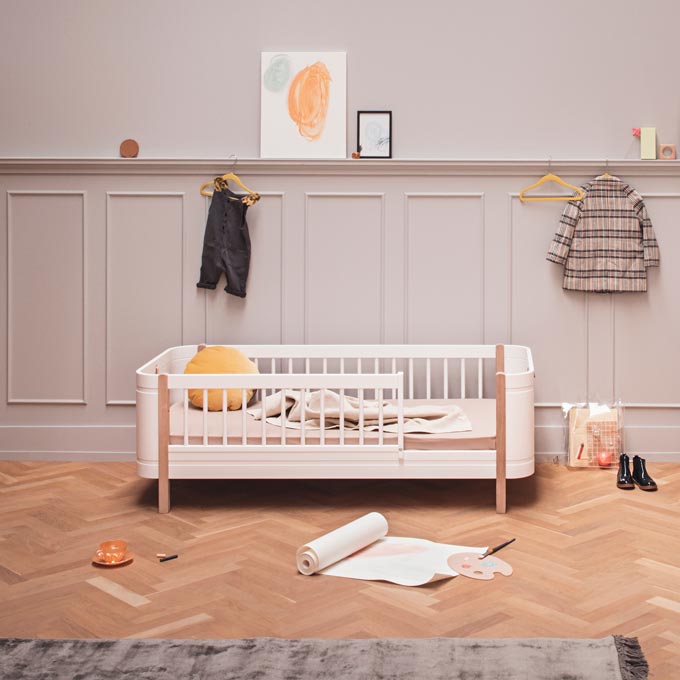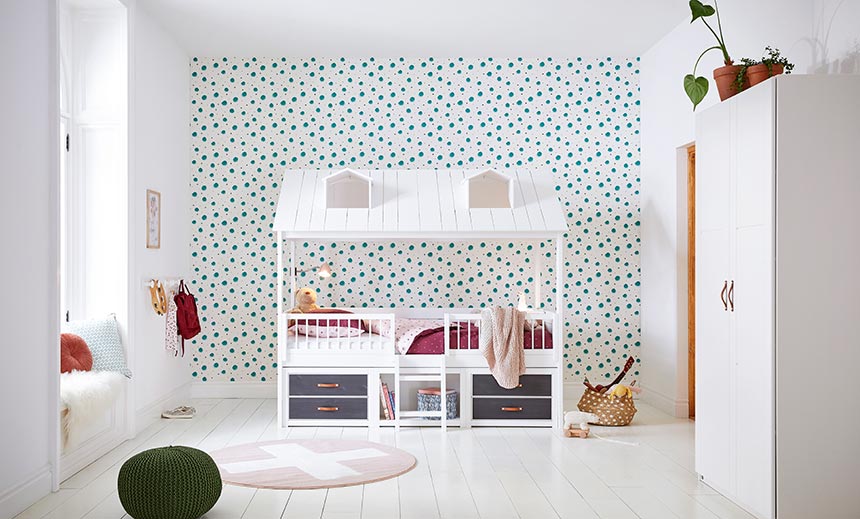 Furnishings, flooring and storage
Select wisely furniture pieces that can easily adapt at a more mature space like a dresser or an armchair. Throw pillows and/or beanbag chairs will also be needed for cozy seating. After all, children love to move around a lot, so they need options.
Besides, they will appreciate them even more when they're old enough to have friends over. Another important thing to consider in a child's bedroom is the flooring. It is much too often overlooked. Invest in good quality carpets from wall to wall or rugs, preferably the kind that can be washed. The cheap kind – usually machine made – may be responsible for nasty things like SBS (sick building syndrome).
When I first setup my son's nursery, I used a thick wool rug. However, it wasn't big enough to cover the entire room and since he was quite clumsy we decided to opt for tatami flooring. It was the best option in terms of both safety and cost, for it provided a "cushioned" flooring that put me at ease with accidental hitting and affordable enough. Furthermore, it is very easy to maintain clean. This type of flooring turned out to be so good, that we bought more tatami floor mats for my daughter's room. Therefore, I can honestly say that I totally recommend these.
Organizing
Now another issue that needs to be addressed early on is organization. It is a key element when it comes to keeping both parents and kids happy. The solution to that: shelves and baskets for super easy storage! You simply can't have enough shelves and baskets to store their books and mags, toys, CD's, building blocks and countless possessions. Go for colored ones to brighten things up!
A great way to get an idea of what you like or don't for your bundle of joy is to head to Pinterest to my board: All about kids for some great imagery pins. Then, before you hit the shops and spend needlessly many long hours looking for the right stuff for your child, maybe you should take an hour or so and create an inspiration board.
Decorating
Pick a theme you like best (i.e. jungle animals, fairies and butterflies, animals in the woods, Jule Verne's Around the World in 80 days e.t.c.) and built your wishlist based on that. With just a little research on the net and you'll be able to narrow down your shopping list to the items that best fit your theme and budget. Believe me it will save you a lot of running around, not to mention that it also helps you keep track of your expenditure.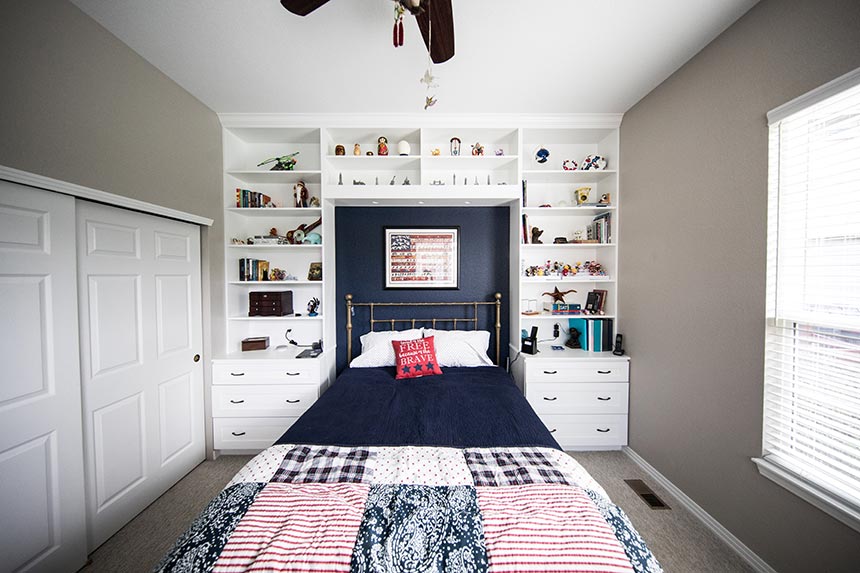 Recap on children's bedroom design
Select a flexible color theme. Don't forget to add color accents. Children love bright colors.
Make a moodboard (to streamline your wishlist).
Create lots of storage space. It will help you keep sane with all the clutter that will pile on as the years go by.
Take risks. This is one room that should not abide to any rules except safety ones.
Setting up a child's bedroom should be fun and I mean LOTS of FUN and a great opportunity to take decorating risks! Therefore, try not to stress too much over it. As the child grows, you'll discover that he/she will have a say in it too. Therefore, this room is bound to "change" a few times, creating new challenges. But it will surely be a joyride for you and your child!
Enjoy yourselves,