Happy new week y'all! Today, I want to share with you a little DIY decorating hack that I do at home. It is a very simple hack for having an orchid flower plant looking good all year long.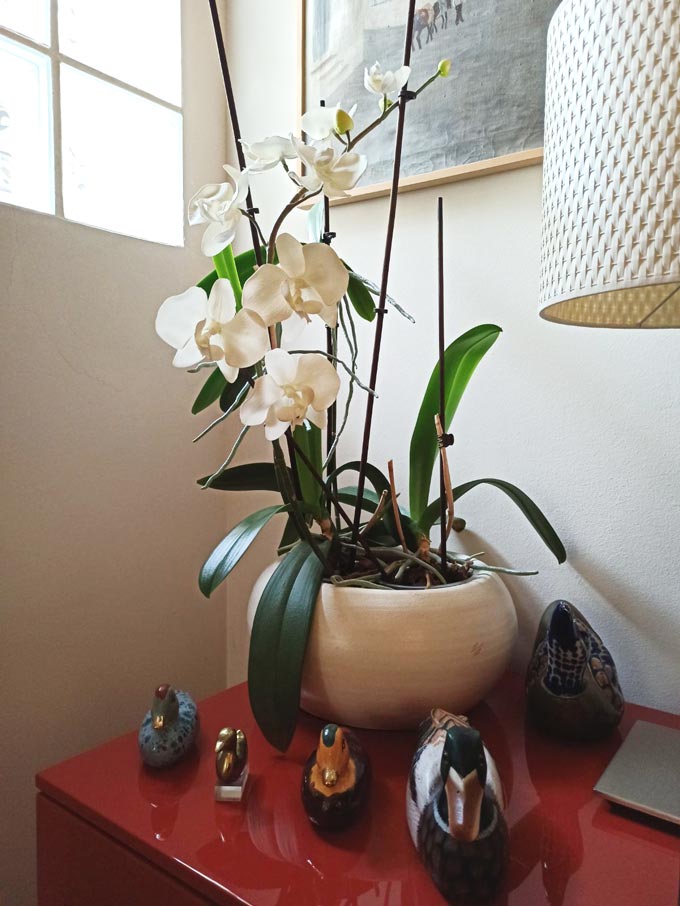 Now, orchids are one of those gorgeous blooms that you may have received or given as a gift to a loved one. By definition they're not considered a high maintenance plant. Yet, too many times they die once they shed their buds.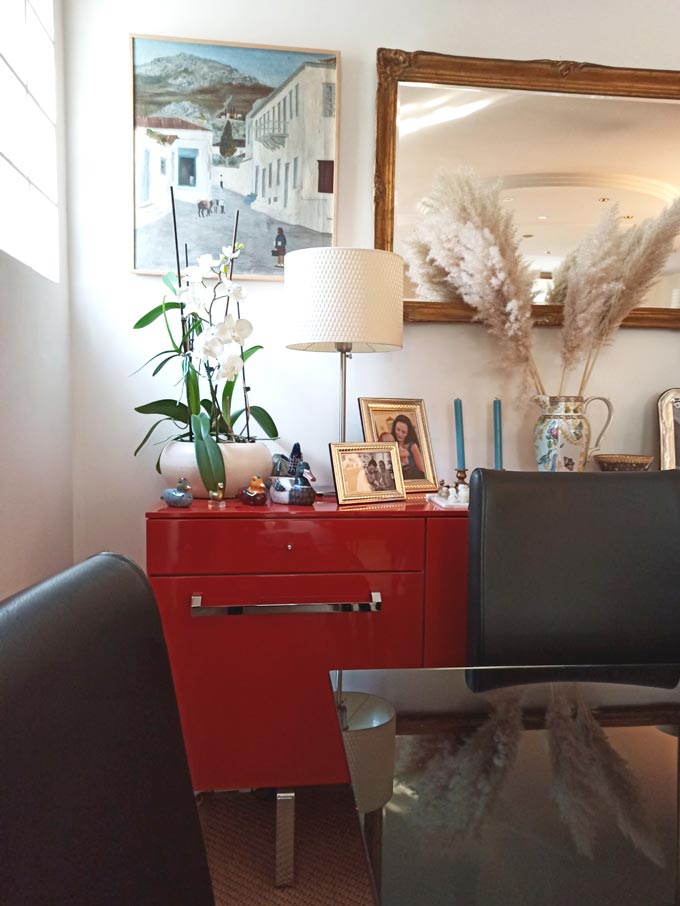 Even when they don't die, it may seem almost improbable that they will bloom again. That of course, can be somewhat frustrating, especially if you don't have too many plants to show off to begin with. But I work around this using my little orchid decor hack.
The orchid decor hack that goes a long way
So if your Phalaenopsis orchid is anything like mine, then it blooms once a year for a period of two weeks only. This means that I get to stare at green leaves only for 351 days… Well actually, not! Not since I bought a single faux Phalaenopsis orchid blooming branch and added it between my existing real orchid plants.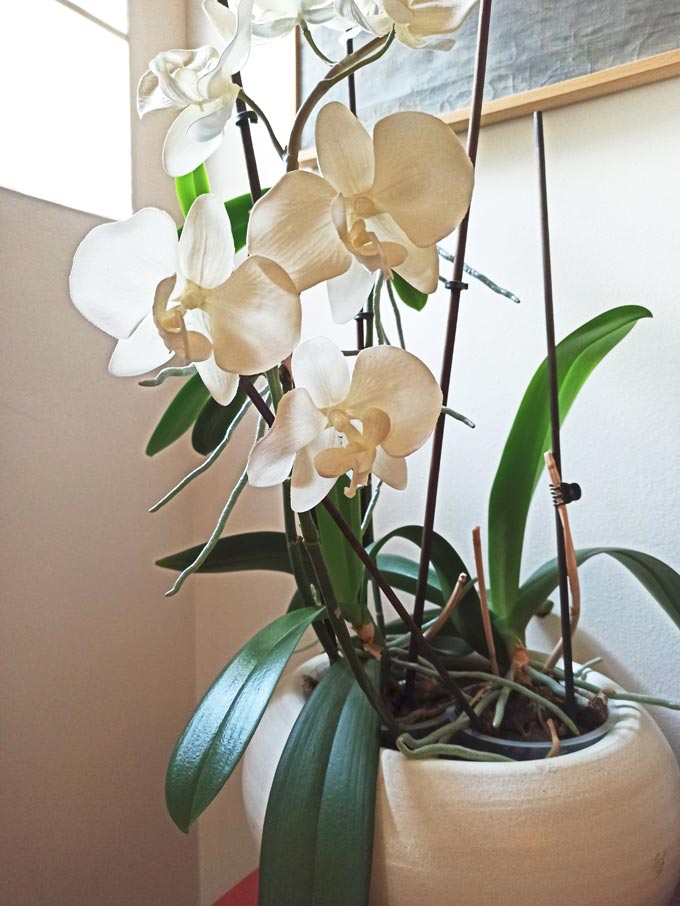 Can you tell? I assure you, that no one can tell, especially if you choose to go for white blooms. This little decorating hack ensures that I get to see a blooming orchid all year long, bringing a smile to my face.
TIP: According to Feng Shui you should place a plant in front of an uncovered window, like I have, to prevent the good energy flowing out.
A few facts about orchids
In case you are considering adopting an orchid then know this. Orchids like the Phalaenopsis usually bloom once a year (some others maybe twice). They need a moderate amount of water once a week. But if watered properly, they can survive without water for a good two to three weeks. (I speak from experience). They also love indirect (medium) sunlight best found at east or west facing windows.
As the orchid plants grow older, you may notice that their roots have a tendency to seek air exposure. It's absolutely normal. I have also found that it makes no real difference what time of the day I water my orchids, although mornings work for me best. They may stay in bloom for some days or up to four months. It depends. In every case, its blooms are exude a sense of refined taste.
---
So, the bottom line is that with this no-brainer hack you can enjoy introducing an orchid in your home decor and count that it will always look its best.
xo