Being a teenager with those raging hormones is hard enough. Having a kiddo's bedroom certainly doesn't add on any cool factor value. Therefore, this calls for a bedroom makeover!! This post is dedicated to the transition phase of a kiddo's bedroom to a super cool teenager's room. Are any parents out there with teenage kids? Great! Trust me, don't despair just read on and get inspired with these budget friendly teen bedroom decorating ideas.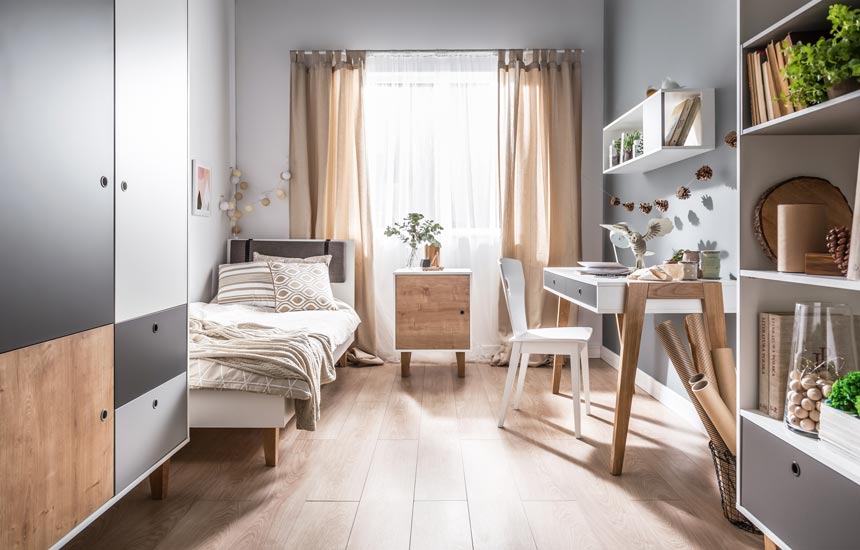 When I was a teenager, I remember feeling that it is my time "to rule the world" but, at the same time no one understood me. No one got me. Obviously, that wasn't the case, but it took a few years to get my act together. Eventually, I came to realize that one my biggest struggles was to find ways to express myself. And I think that's the underlying issue parents have to address when it comes to their teenage children. I'm no expert to preach on this, but I was a teenager once like you and I think that we can all relate to those feelings in varying degrees.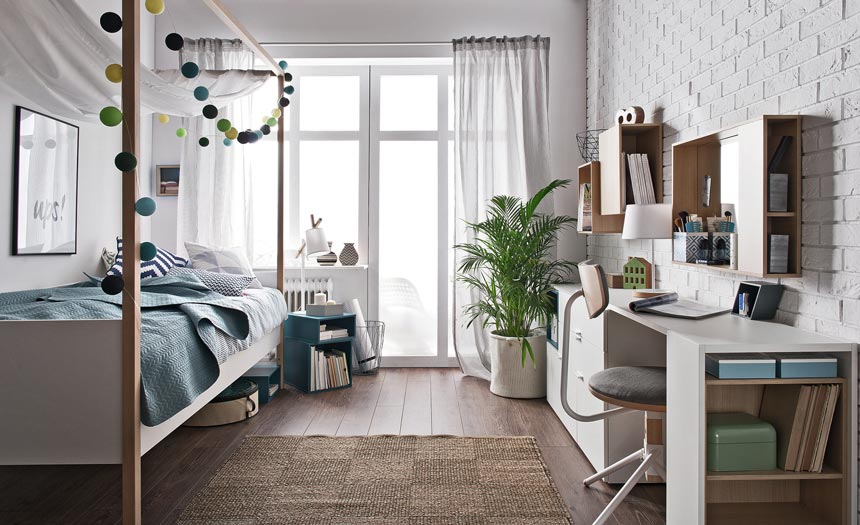 Now, a great way to lay the foundation for better communication means between parents and teenagers is a well designed teenage room. Seriously! The transition from a young child's bedroom to a teen's room and later to an adult's is unavoidable. But it is a lot up to parents to make it a lot easier.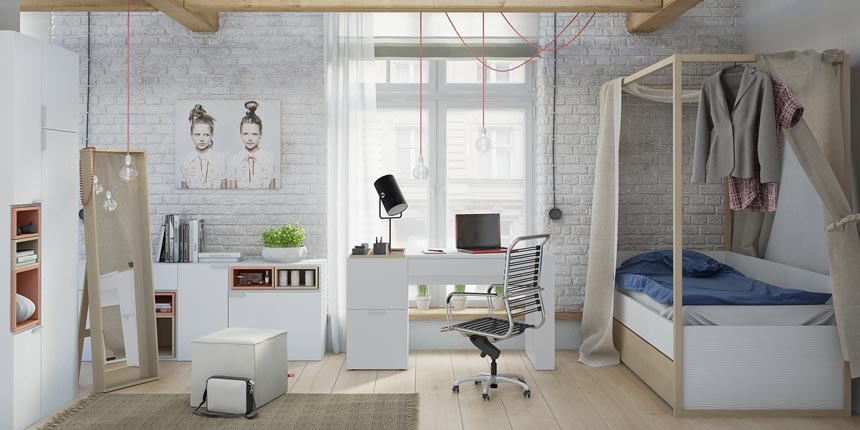 You see their room takes on a whole new meaning in those awkward early teen years. Their room is no longer a bedroom. It is more THE room – THEIR world – THEIR rules! And this becomes the time that they need it to reflect all the cool and unique attributes of theirs. Hence, this space has to become a lot more personal and I think it's best to get them involved in this project early on.
After all this room makeover can be a fun process for all with a bit of humor and creativity. Thus, here's a list of cool decorating ideas of how to decorate a teen's room, that won't break the bank and will surely make this transitional period a lot more interesting. The key for a successful makeover of this sort is to balance youthful accents while giving the room a sophistication notch. Any decorative elements should be equally youthful and mature.
How to Redo a Teenager's Bedroom:
De-clutter.
Take the time with your child to go through all the toys and knickknacks that have accumulated over the years and figure out what's a keeper. Donate and give away anything unwanted.
Add a headboard.
Add a headboard to the bed if it doesn't already have one. It is important to give their bed a more mature look.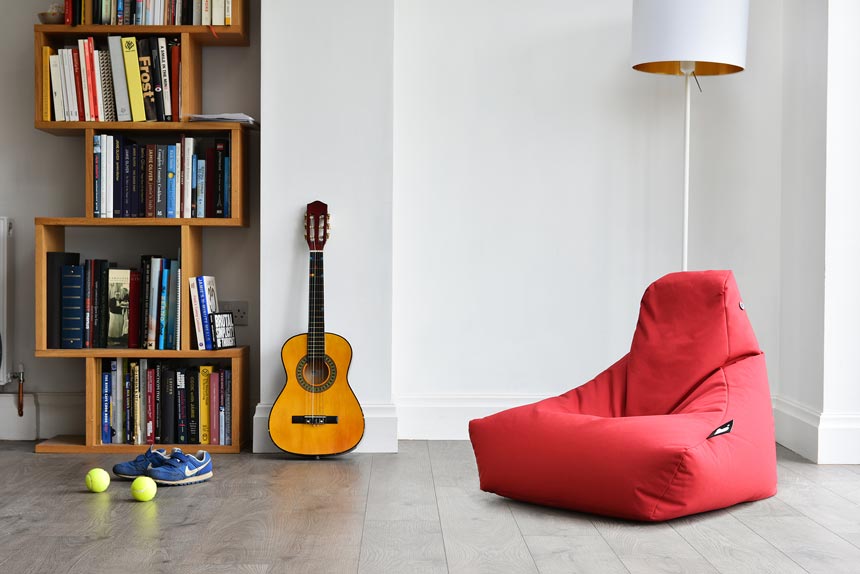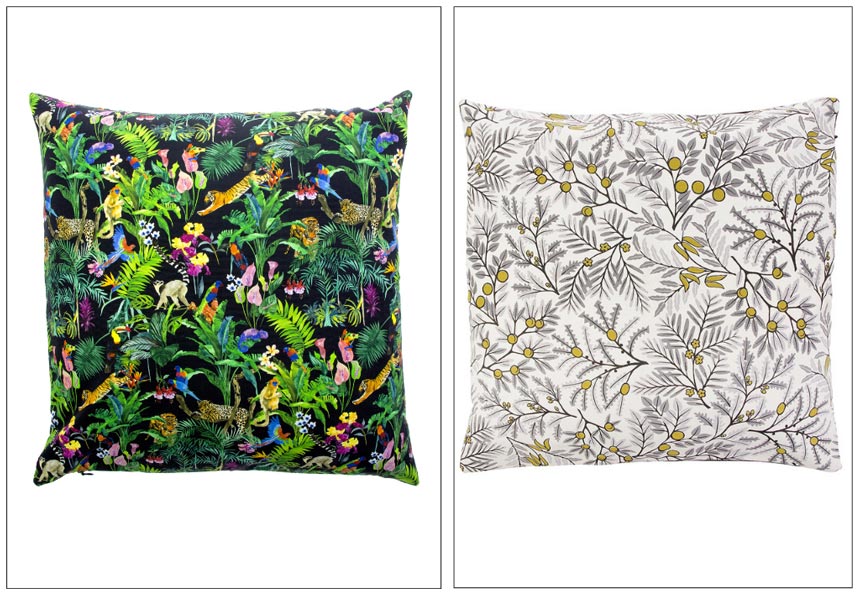 Add on versatile seating for guests.
A teenager's bedroom should definitely include bright throw pillows and a bean bag. They will go a long way with both your child and his/her friends. Creating a hang out space for them is crucial. A hanging chair may also prove quite popular as long as the room is spacious enough.
Create an accent wall or a wall mural.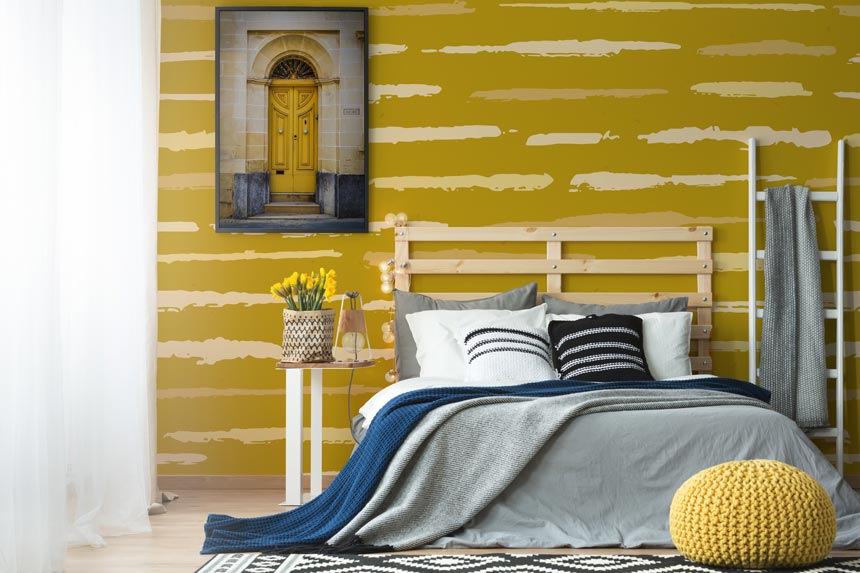 Wall paint is definitely an easy way to go about an accent wall and definitely one of the coolest teen bedroom decorating ideas. However, color blocking may prove even more favorable with teenagers.
This is also a good time to consider adding a removable wallpaper. Many teens seem to find wallpapers with brick walls quite appealing. But believe me there are many more affordable options out there and when it comes to color a mustard tone, with an edgy and funky vibe to it, that is something that any teenager can appreciate for its coolness!
Create a gallery with wall decor.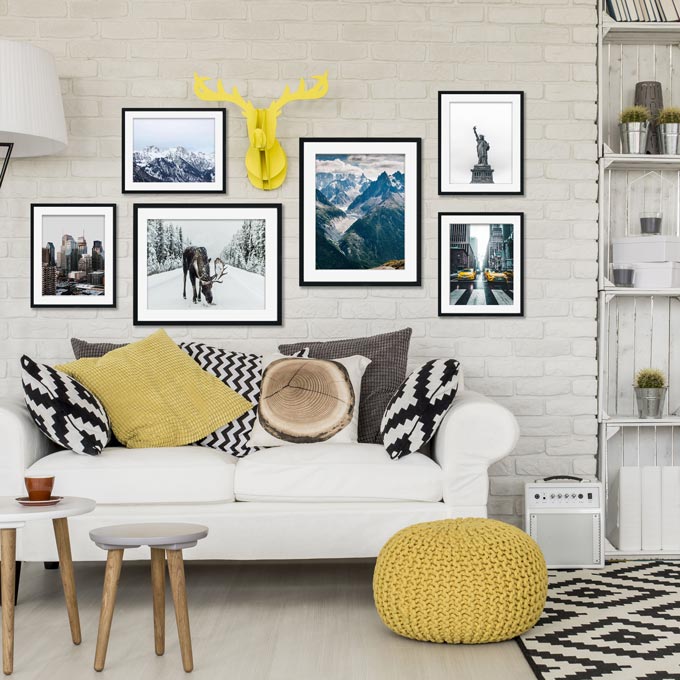 There are some fabulous art images and photographs that both adults and teens may equally fancy. I believe that good art images create an eye-opening experience and therefore, let your child select a few images that he/she likes and have them framed. I think that any teenager will appreciate that and they are quite inexpensive too.
Add a world map as an interactive piece.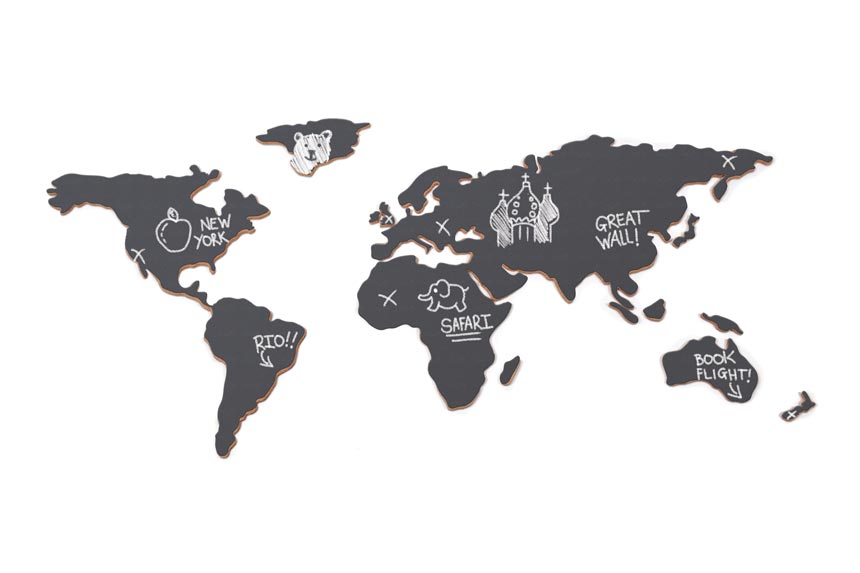 If you travel quite a bit then this is one of the awesome teen bedroom decorating ideas that you should really consider. Opt for a chalkboard world map that will engage your teenager in planning with you your next travels. This is a piece that one will keep for years to come.
Add more elements of fun via decor.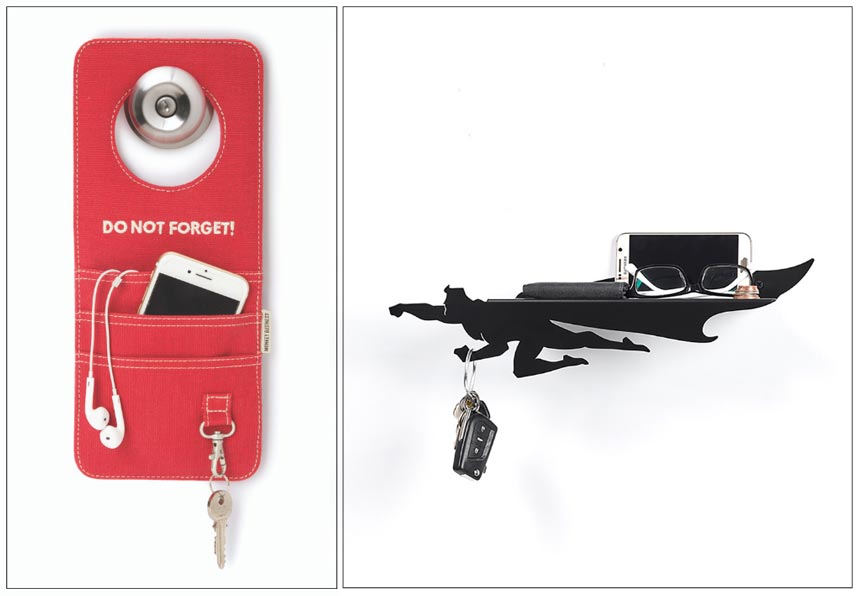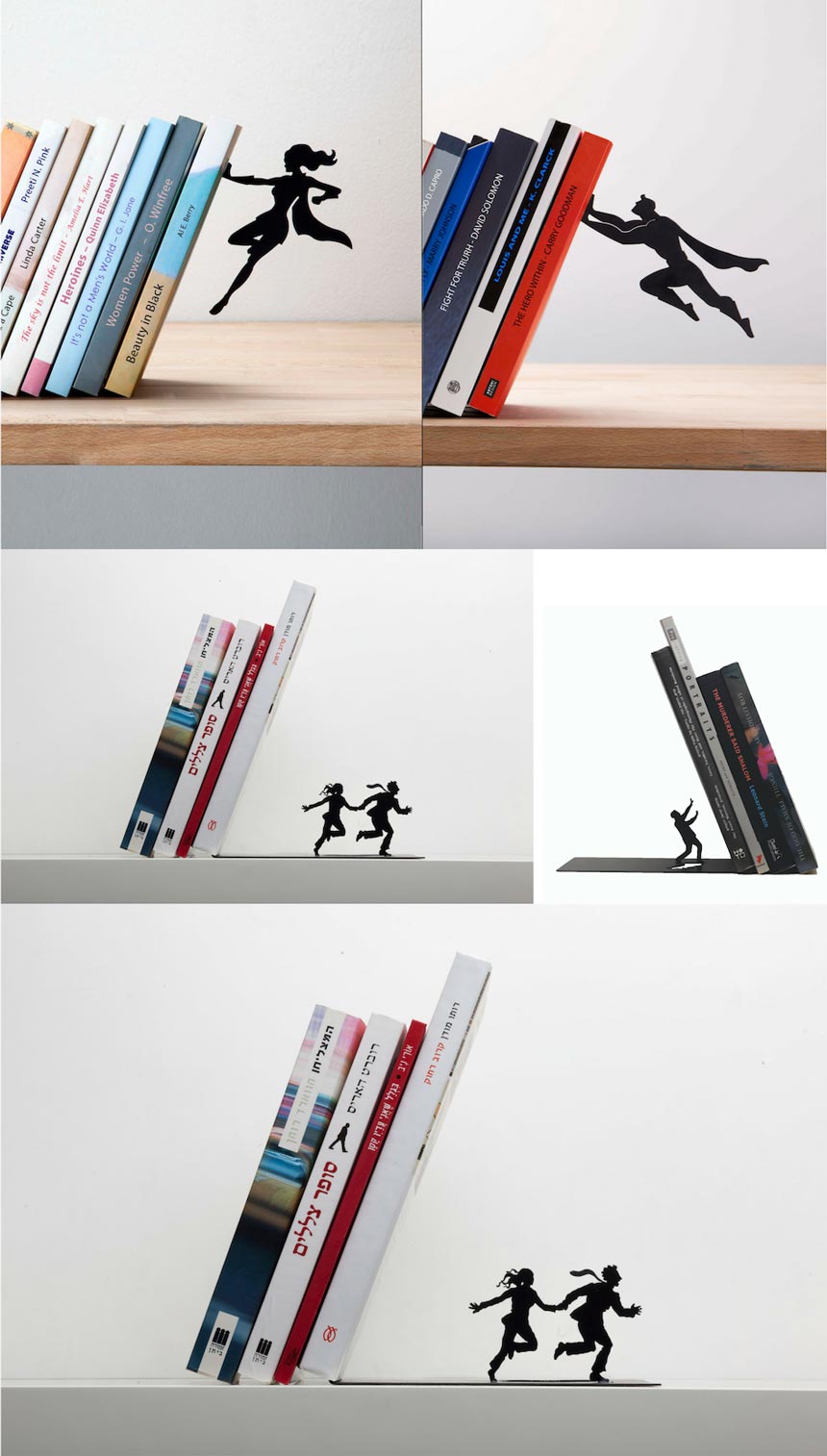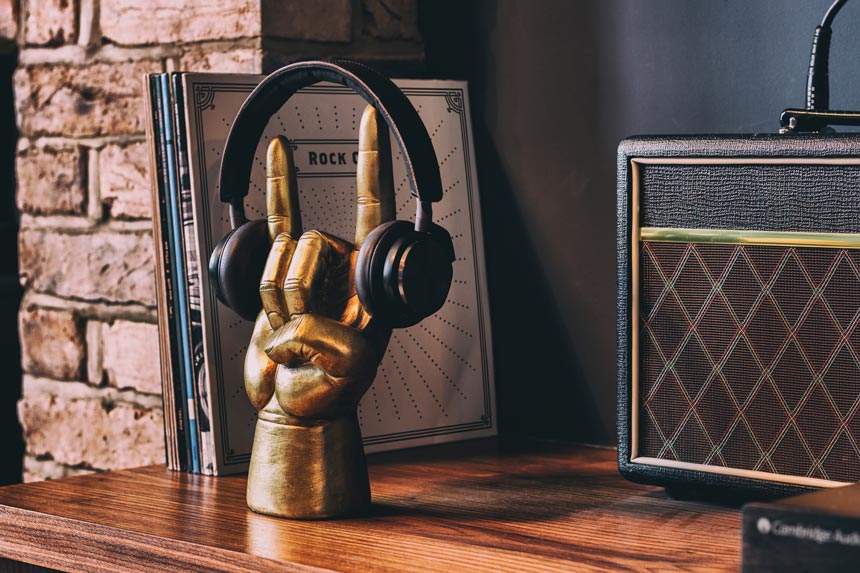 A mirror is a must in addition to a couple of decor elements that combine a little fun with a twist I think are in order. A cool headphone stand is always a great idea. But I also found these bookends perfect for a teenager's room. They are a bit less than ordinary and can make some cool conversation starters among teenagers too. Remember teenagers like to act all grown up and all, therefore allowing for some "mature" decor is the way to acknowledge how much they have grown.
Add on some cool lighting.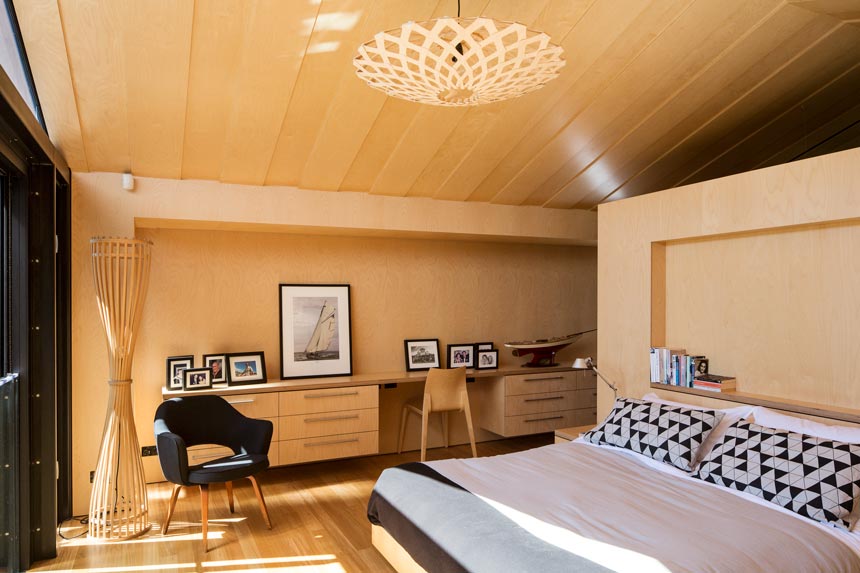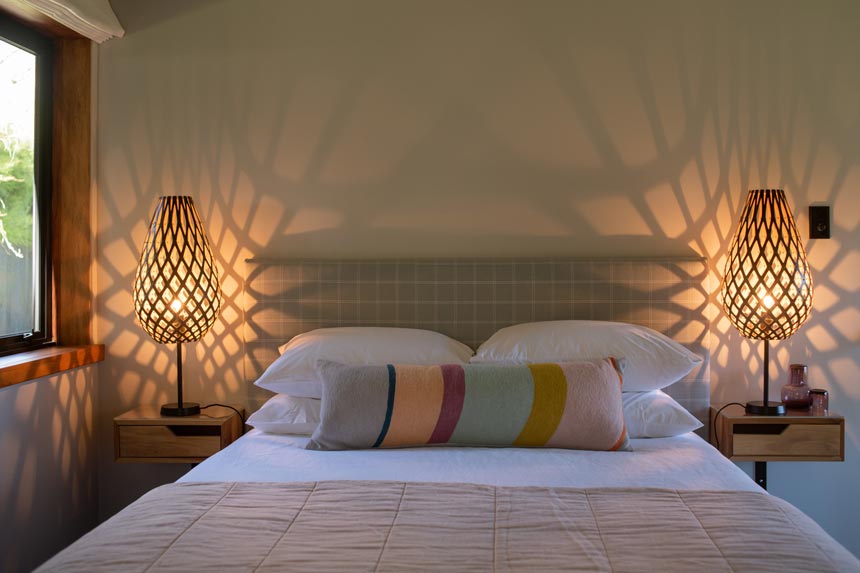 Last but not least, change the lighting fixtures. This is probably the most overlooked change, but it happens to be the most important. So, do replace any kiddo looking lights and add on a cool pendant light and/or table lamp on his/her nightstand. It will score big! Promise. 😉
As a last note though, I would also recommend that you check out Etsy for some really cool art that can make great teen room decor. And I think that covers it.
Suggested read: 14 cool teen bedroom ideas perfect for brainstorming!
Hope you have a great weekend, xx