Ah, whenever we make a discovery, a thrill comes over us. Doesn't it? It's an innate response to anything that fascinates our imagination and sparks the birth of new possibilities! Today, I'd like to share with you one such discovery that has captivated me, for so many good reasons that I can't wait to share it with you. It's the discovery of two very passionate women entrepreneurs, Tania and Karin, who decided to make a real change for a greener environment. They literally, took action in that direction, by building a sustainable kids eco-friendly fashion brand for children's outwear and proved that alternatives in the fashion industry at the end of day is a matter of ethical choices.
Their approach in the clothing industry sets an exemplary example for others to follow. Their brand that's based in Switzerland, is called LEA & JOJO and it's all about raincoats for children; not just any raincoat though. Oh no! Their raincoats are 100% waterproof, 100% breathable and 100% windbreaker jackets and made of recyclable plastic! Super, or what?!
A while ago, I talked a little about Slow Design in the context of home design. Its basic principles promote a sustainable living. But, the truth of the matter is that I didn't know much about sustainable fashion – just the very basic about the use of recycled materials. Occasionally, I heard about the calls from a few celebrities for eco-friendly fashion. But, that's just about all I knew… until we interviewed Tania, a native from Portugal with a deep love for Greece including Greek culture, Greek food, and of course Greek people.
A kids eco-friendly fashion brand: The Interview
How did you come about with the idea? What inspired you?
Becoming a mother often pushes us to take stock of our lives, our desires and our aspirations, it makes us realize that we spend a lot of time responding to the image of the "woman" created by societal pressure and forget our aspirations as individuals. We realize the impact we have on our environment and how our children may never know the beauties of a world that have made us dream so much. Our inspiration comes from all these factors and from the accumulation of our values, which we have gathered without pretension in the DNA of LEA & JOJO. [You should check their beautiful Instagram account as well!]
What was your motivation for creating a kids eco-friendly fashion brand? Did it start as a hobby out of love for fashion? Perhaps out of love for kids? Or a combination of the two?
How often did we meet with friends to discuss the impact of the industry on the environment, aggressive methods used for years to increase profitability and productivity? The place that will hold our children in an over polluted and over industrialized world?
So we decided to act, to show and to prove to ourselves that it was possible to produce differently, and to eliminate the polluting impacts of the textile industry and our bad habits, or at least try to limit them. So we chose one of the most polluting segments and dependent on the chemicals of this industry, the "outdoors".
How long have you been in this business?
We started in 2015 to make our own researches and looked in detail at the safety of the fashion industry for kids to learn every single detail about the usual procedures, then in 2016 our journey began for real. Before that, my only relation with this business was that as a consumer and a fashion lover. I became much more concerned by all that when Lea Mai arrived in our lives in 2014.
How did you come about with the name?
The name of our kids eco-friendly fashion brand is rather singular, Léa being the first name of my daughter and Jojo the nickname of Joshua, Karin's son (co-founder of the brand).
Your raincoats are out of recyclable plastic. Could you elaborate on that and the process of making? Who actually designs them?
The recycling process is quite simple in itself, as mainly synthetic materials are used to manufacture technical fabric. Synthetic materials are made from petroleum. The basic idea of recycling is to say that once the oil is extracted, it is useless to continue to extract it, we can easily reuse simple objects produced in abundance in an industry other than the textile industry to create a textile product.
How does it work? It is not very complicated … Take the case of plastic bottles, used excessively in our current society (it is estimated today that the total amount of bottles produced until 2017 can alone feed the synthetic textile industry for decades), by turning them into small plastic chips and reducing them back to the liquid stage it is possible to create thread, these threads are then woven to create fabric having the same technical characteristics as the products from crude oil.
This process can be applied to a set of products, for example: old thrown clothes, old fishing threads … and to a large part of materials, such as cotton, nylon, etc. Once the raw material is produced, we create the design of the styles (Tania), once the style is finalized we move to the creation of the patterns, drawing them and then sending them for production (Tania & Carina).
How safe is it to wear recycled plastic wear? Do you use other recycled raw materials other than plastic?
It is as safe as normal polyester. Our main difference is that we send all our products for testing at SGS laboratories to ensure their safety. We don't accept only a certification, we test it also, which gives us a double control on our products.
Yes, in our SS2019 collection we'll introduce also old polyester clothing recycling. ?
Are there any industry standards with specifications that brands like yours have to abide to?
Each brand has is own specifications. It depends on each brand's DNA. Our brand has very high standard and high production policies. Moreover, we always use external companies to control those policies.
Unfortunately, there are also other brand DNAs, putting low prices as main goal… And when we say low retailing prices it means low production quality and low workers conditions.
Could you explain a little the whole concept behind sustainable fashion, slow fashion, green fashion? Do you find it that people are more aware of these environment friendly wear solutions?
Slow fashion / green fashion / sustainable are different terms dealing with a single subject, placing the man and his habitat at the center of our concerns. We have gradually forgotten that material goods do not exist naturally and do not come out of a pouch as if by magic. There are men, women and an entire ecosystem behind each product. Slow Fashion / Green Fashion / Sustainable Fashion, aims to offer consumers products with essential values placing the human at the center of interests, reducing economic and ecological inequalities.
Understanding the production cycle helps to understand better the finished product, from its confection, to the raw material to the use of the resources of our planet.
This generation of moms is more informed, more worried. Whether it is the disasters of Bangladesh, climate change and the excessive use of pesticides and harmful chemicals, today's moms prefer for their children better quality and transparency. We were very surprised by the incredible echo that of our first collection had in Greece through our partner Love & Light in Athens, but also around the world, from New York to Sidney, from Paris to Hong Kong.
The world, does not concern only those who wear it, but also those who make it. To consume better, it is necessary to produce better, and it remains the responsibility of the brands to offer a total transparency on their production. LEA & JOJO takes its responsibilities and offers products that put OUR CHILDREN AND OUR PLANET at the center of our interests.
Was it hard to start a business like that? What, if any, obstacles did you find on the way?
The hardest thing is to avoid the industry's biggest trap, cheap production to maximize profitability. Young brands are typically constrained by a tight start-up budget and driven to minimize costs by focusing on only one stage of product design, while underestimating the impact of parts such as buttons, the thread, the zip etc… Producing a single jacket requires between 6-10 different suppliers and each step must be considered in its entirety. To circumvent the chain without controlling it, is to corrupt the ethics of the product and induces the customer error. Pushing consumers to pay attention only to the mention "MADE IN" (subject to variable appreciation depending on the country), while it fails to inform them that a significant part of its manufacturing may be made under unscrupulous conditions and without third-party control.
To produce "green and sustainable" in Europe or Asia has a much higher cost. At the end, the question is not where, but how and under what conditions.
Finding reliable partners, mastering production and offering affordable prices for the consumer requires rigor and a revaluation of current industry codes.
Was your family and friends supportive?
It is impossible to embark on such an adventure if our family does not support us, time being non-extensible, and it inevitably has taken up family time. The difficulty is finding the middle ground between two things that are important to us.
How do mothers respond to the idea of recyclable material? To green fashion? How much do they follow children's fashion? How much emphasis on that?
Recycled materials are still underutilized in the fashion industry and as a result very little known, we are at the beginning of a real change.
Moms are increasingly sensitive to the state of our planet, the beaches invaded by waste, the aggressive techniques of industrial agriculture, the new generation aspires to more sincerity, serenity and a " back to basics," to a general slowdown in their lives.
Green Fashion is not a marketing ideal, a glossy image, but a way of life, a global movement that rejects the codes of industrial extravagance with a strong desire for a return to values close to the earth. We like to imagine our GREEN MUMS as a group of rebels calling the codes of an ultra consumer society, so that our children can live in a more appropriate world.
Seeing our results, we can honestly say that our community is growing every day a little more. The fight is just beginning.
Where do you get your inspiration from?
We draw our inspiration from the world around us, simple things, drops, clouds, fish, lines, colors of the seasons and a past utopia.
Do you design and produce outdoor-wear other than raincoats?
Yes, for the new collection we've made reversible rain pants, kids overalls and winter jackets.
You want to share with us any future plans? Or dreams?
Our projects are simple, to make possible alternatives, for those who wish it, the opportunity to consume differently and continue to participate through our humble contribution to this global struggle for a different world.
We will continue to answer the desires of our customers thanks to a philosophy in adequacy with their values.
Closing
This interview was a real eye-opener for me. At first glance, their kids eco-friendly fashion products are very attractive, well designed with a combination of beautiful colors, funky patterns and details that make them really stand out. Quite sophisticated! But, they are so much more than that.
The whole philosophy behind them is what makes them extraordinary. They are solid proof that there is a viable consumer option to opt for a green, sustainable fashion product. Kids eco-friendly fashion is a real possibility. Moreover, eco-friendly fashion that is ethical is a necessity that we need to embrace. Going green is not anymore just about recycling our soda cans. It's a whole attitude that we need to foster, less glamorous at the moment, but most worthwhile.
Tania, with her words got me thinking a lot about the lifestyle choices we all make and how we assess products as consumers. I think we need to slow down, get our priorities straight and make more responsible choices. There's no doubt in my mind, that Tania and Karin are very passionate and determined about what they do. They have embarked on a humble quest to find alternatives to an industry that needs new directives and perhaps, new ethics.
As mothers themselves, they set out to make a real change and to pave a new, transparent, no BS road (pardon my French). Their timing couldn't be better. Because, the world is ready for such changes, especially when they look this good! I, for one, am totally convinced about their cause and will join their efforts and I hope you will too.
Over to you, what are your thoughts on sustainable fashion and kids eco-friendly fashion? Are you ready to make a change?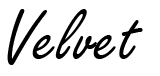 P.S. All images are courtesy of Lea&Jojo.