Oh boy, this week seemed endless! And I still have so much work that needs to be done…So, I'll just close my eyes for a few moments and dream of a beautiful holiday spot. Ah! It feels good to daydream, doesn't it? Today, Elisabeth and I, spend a couple of hours in the morning setting up tablescapes for Easter. I'll be sharing those inspiration photos with you all, early next week. Till then, how about a few quick home tours (including a home in Milos) from links I found on the web?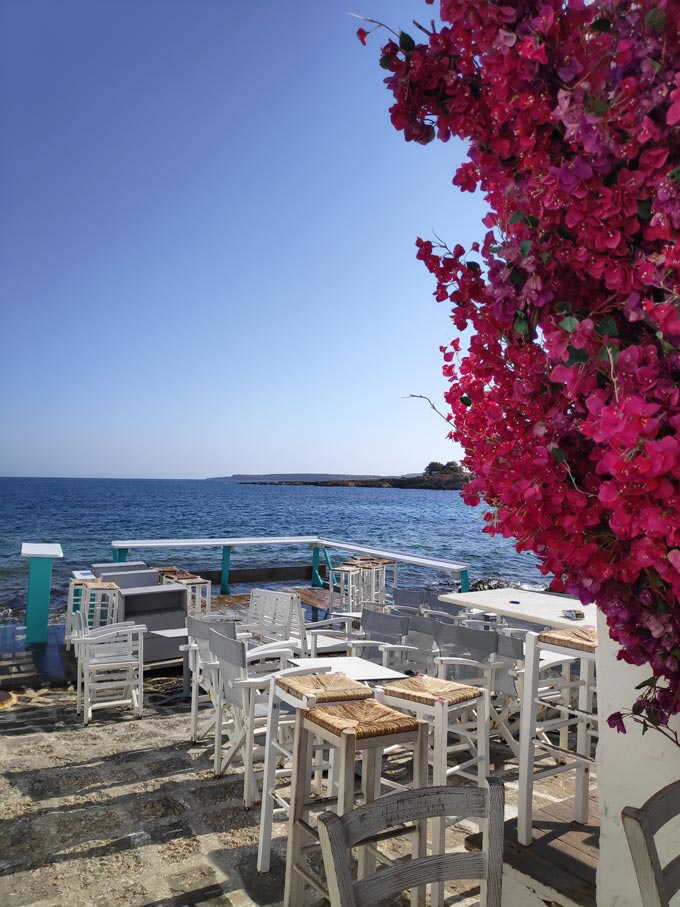 Fancy a tour of a home on a Greek island? Check out this beautiful minimal styled home in Milos; it's an island with some of the most surreal beaches that is becoming all the more trendy! I happened to visit it many years ago, in my twenties when Kleftiko and Sarakiniko had not been discovered yet by so many.
Perhaps though, an escape to a Mallorcan townhouse sounds even better! It looks like the perfect getaway. It's the one house that came to my mind while daydreaming, just a while ago.
Next, check out a home tour where modern glamour set in the Italian countryside will catch you by surprise. It's filled with unexpected twists and contrasts.
Last but not least, I thought these DIY spring table decorations were super! Easter is just around the corner. They are very easy to do and you'll be surprised how great they look!
That's all for now, have a good one!