Believe me, the sky is the limit when it comes to creating an interior with glamour and suave sophistication. And this private home situated in the Italian countryside is no exception. That is why this private residence makes a great study case of modern glamour style mixed perfectly with classic architectural features.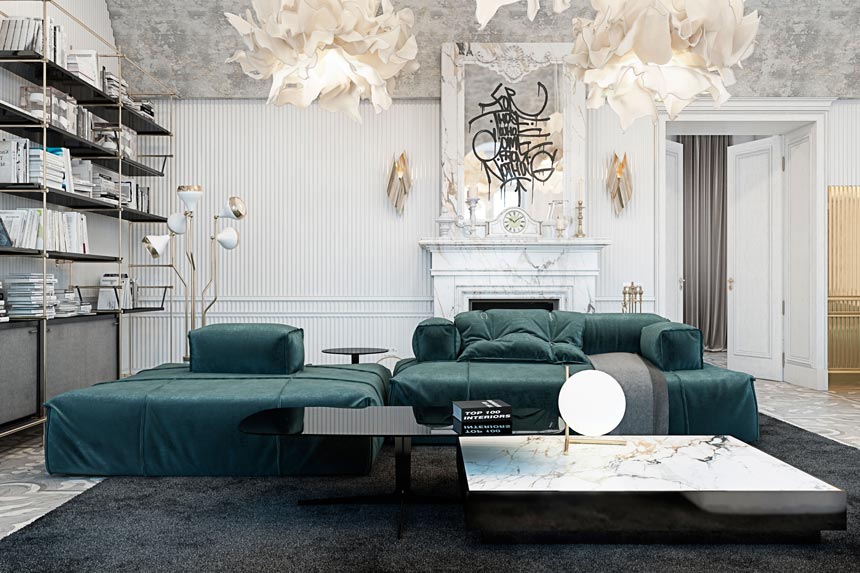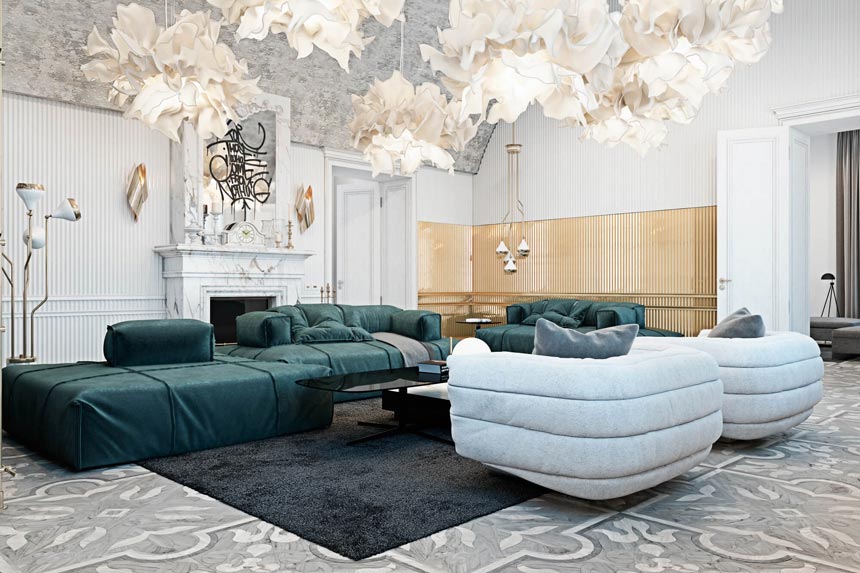 It was designed by Diff Studio, known for composing interiors with a strong, distinct character. Designers Iryna Dzhemesiuk and Vitaliy Yurov adopted a modern glamour style to compose yet another head-turning interior. They managed to keep it contemporary and edgy, despite all the rich finishes.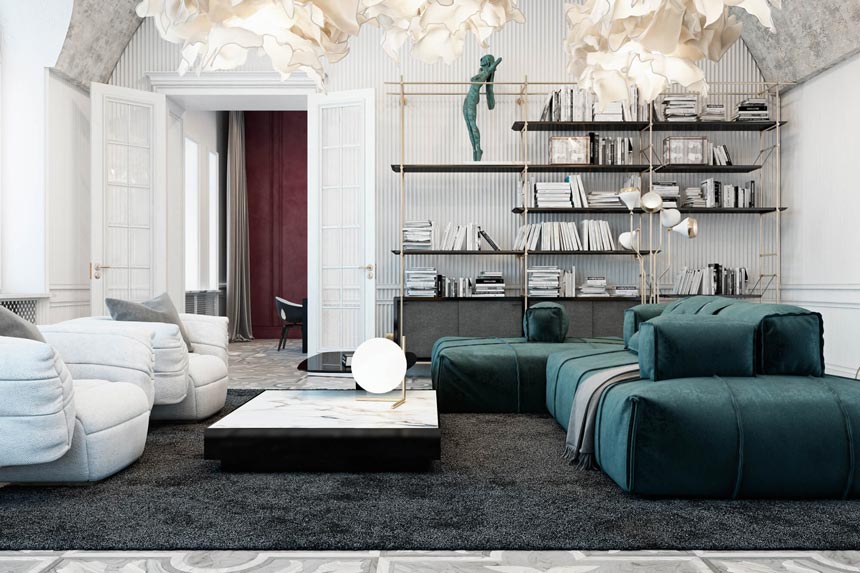 The design philosophy is clear: more is MORE! Thus, luxury was not spared anywhere. Lots of metallics, especially gold accents, soft curvy forms in juxtaposition to strong lines, plenty of patterns and a mix of different interior materials are the main design elements that make up this design scheme.
Do note the high vaulted ceiling in the living room that is adorned with all those suspended lights that have a soft romantic vibe to them! That is the unexpected design element for setting that perfect modern glamour style.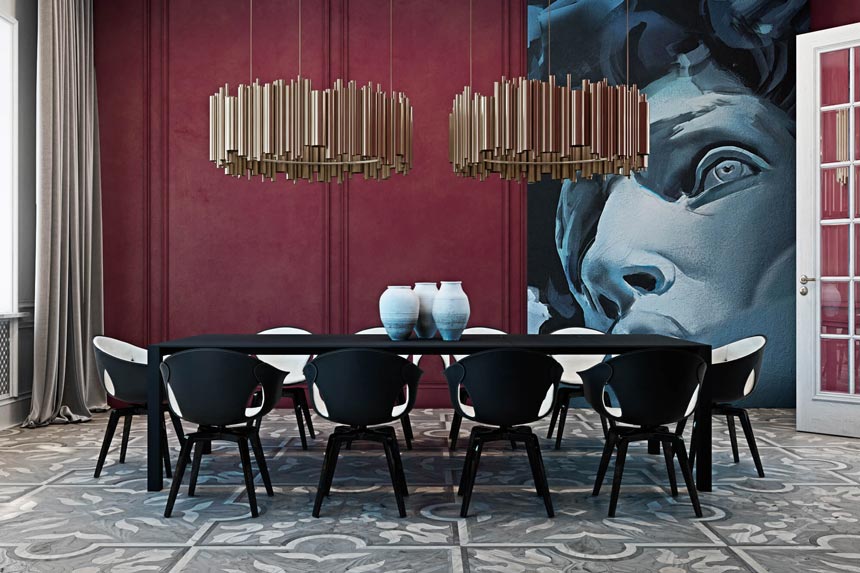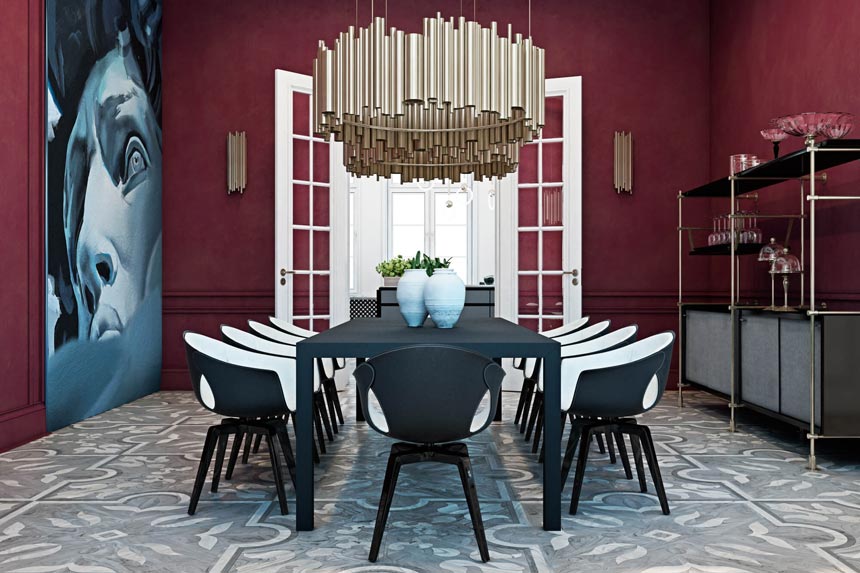 Needless to say, how I love the vivid color injections. They have certainly made a huge difference and breathed life back into this residence. Hence, each space has its very own identity, with a unique impact and gravity.
For instance, the dining room features a burgundy accent wall and black and white furnishings. The burgundy color injection creates warmth, but it is the juxtapositions along with the artwork that amplify the drama.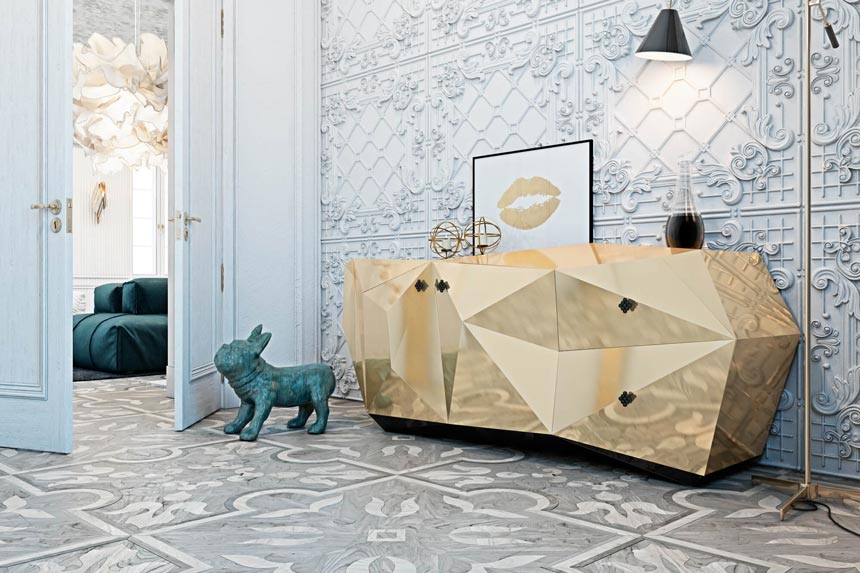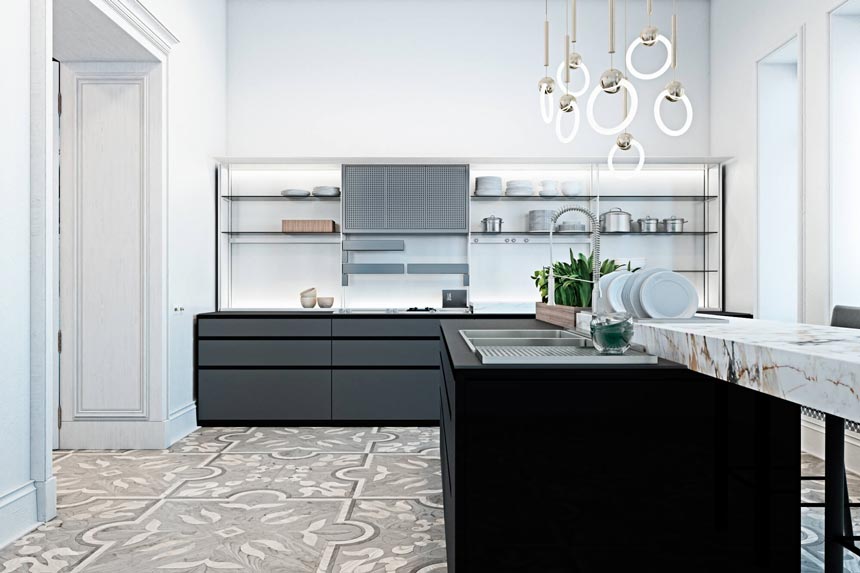 On the other hand though, the kitchen is kept quite understated and balances out the intense energizing vibe of the dining space. However, I can't say the same for the bathroom that stands out as one of a kind like a true gem.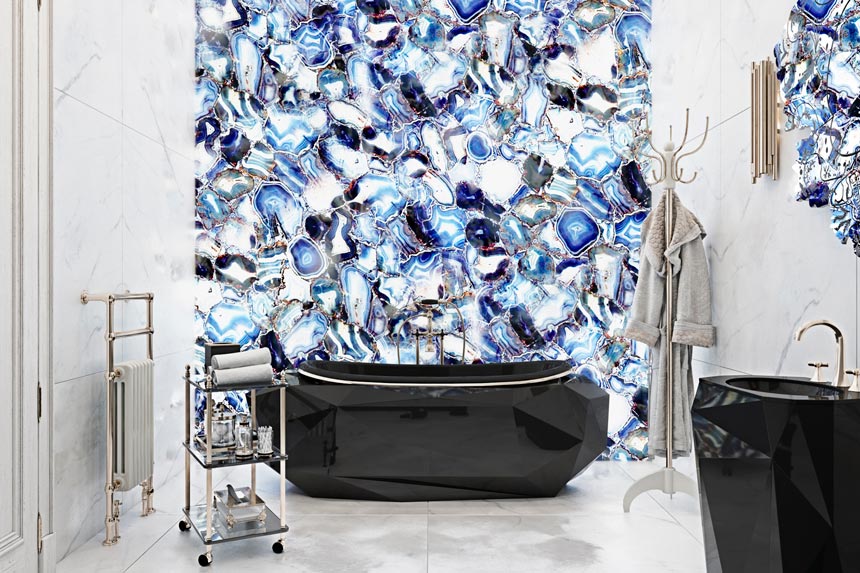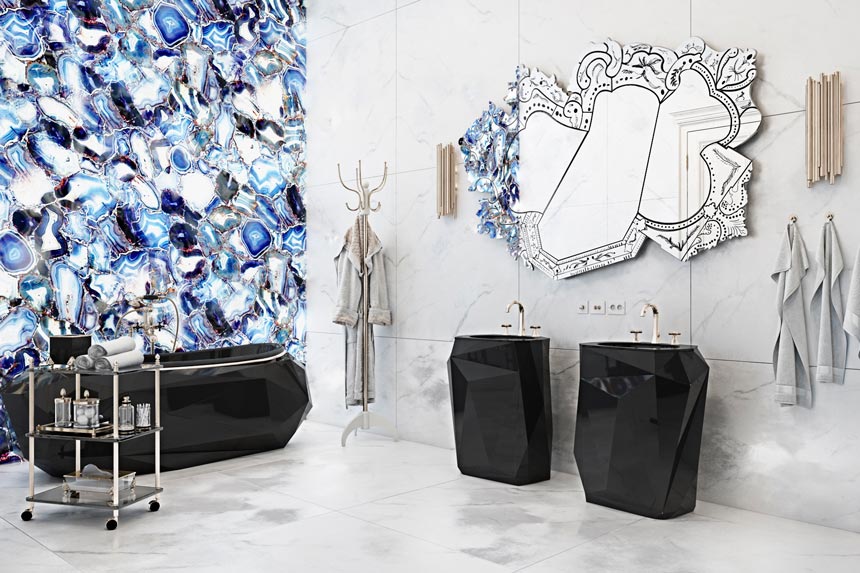 To be exact, the bathroom area looks super luxurious thanks to Maison Valentina's high gloss black finish bathtub. This bold tub just like the complimenting freestands with oval shaped basins, are sculpted like a black diamond. Of course, the gem inspired accent wall backdrop enhances further this luxurious design concept.
Personally, I love that there is a small note of informality due to those green velvet modular sofas. It makes it feel like a home meant for living. In every case though, this house tour spells out modern glamour all over. It is a breathtaking symphony of accent furniture, glamorous home decor and lighting, combined with various design elements for real impact.
Hope it inspired you, xo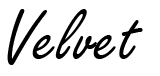 P.S. All images are courtesy of Maison Valentina.