Storing bills and documents and being able to check on emails can give anyone a headache and that calls for a desk (even the smallest of the kind) to feel that you're on top of things, again! Otherwise, the risk of getting swamped is eminent. The amount of paper that piles up everyday is thankfully diminishing as the digital world has taken off some of that load. Yet, you may still be in need of some good home office ideas.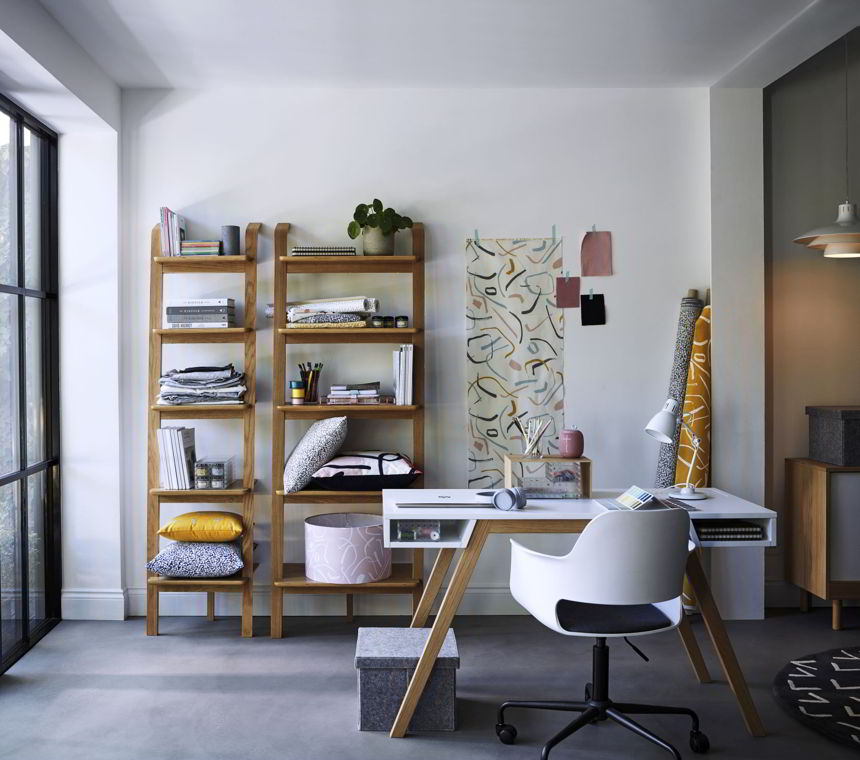 I remember a time when desks used to be massive. They had tοo many drawers and took up too much space. Nowadays, things got lighter. Most desks have long legs, looking more airy and less drawers if any at all. They got smaller in size too, making it possible to fit them even in awkward spots, for space (or lack of it actually) is a real issue for most of us.
Shelving units appear to be the best partners to the "odd" desk for they can come in real handy, as long as they are kept tidy. Home office spaces, as tiny as they may be, should really stay clutter free and well organized, but a plant and a little decor will help it fuse in with the rest of the design scheme.
Personally, I always found it necessary to have a proper desk to manage my life and keep tabs on things. Hence, even before I began working at home I made myself a little corner in our open plan living space where my good old desk fitted right in. I don't have the luxury of a spare room, but that would never stop me from having a desk at home and I guess that goes for a whole lot of other people, especially those that may be working from home too. So, here's to some home office ideas to stimulate your imagination with regards to this little space that may in fact be a source of daily motivation for getting the work done.
Styles to choose from:
Scandinavian inspired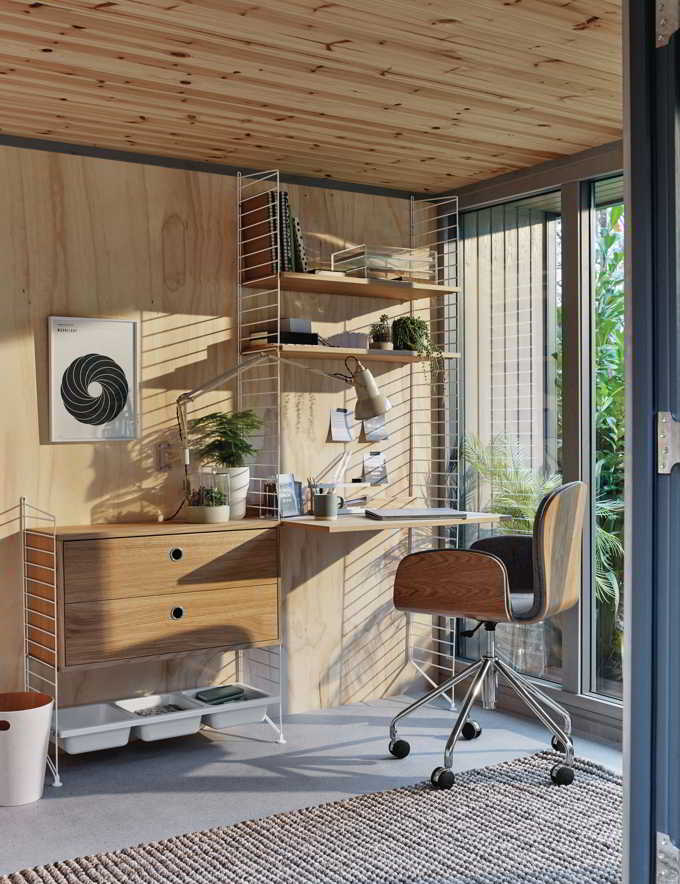 French-style inspired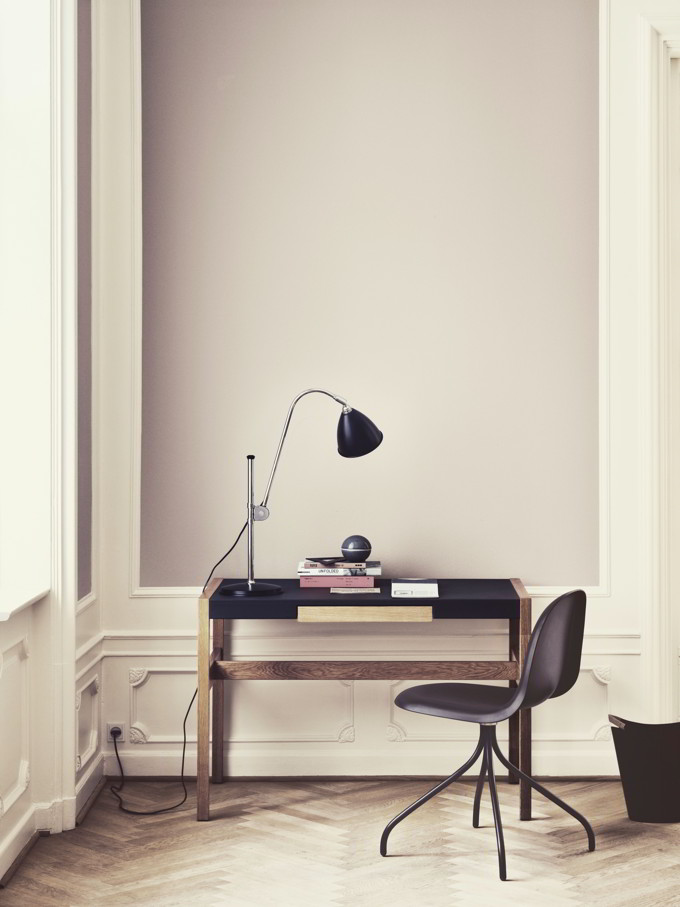 A busy parent's home office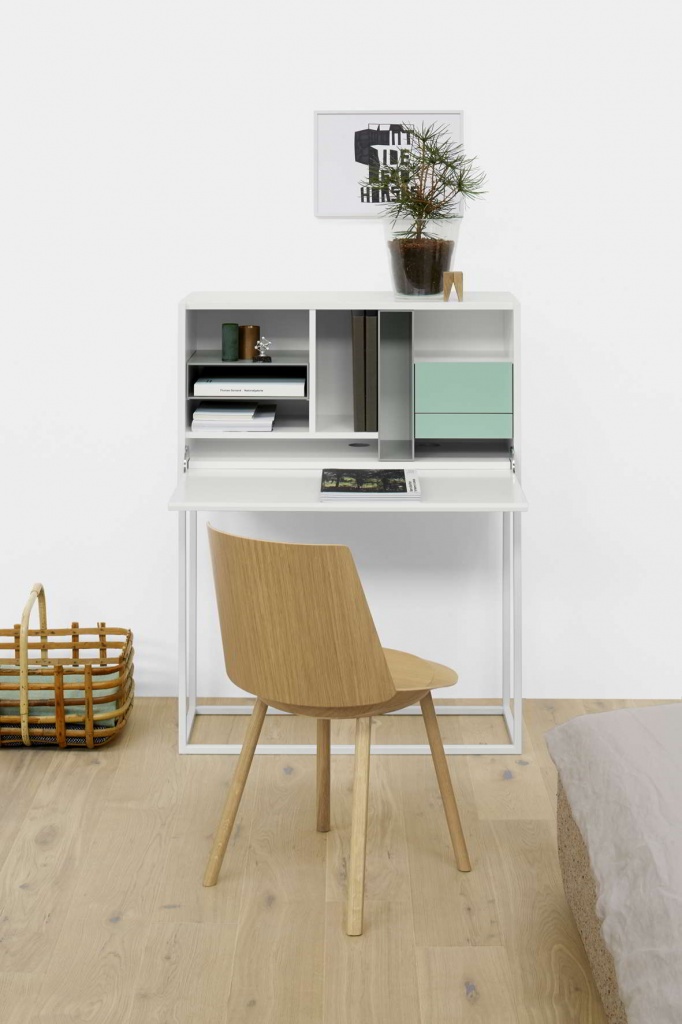 The design conscious student's office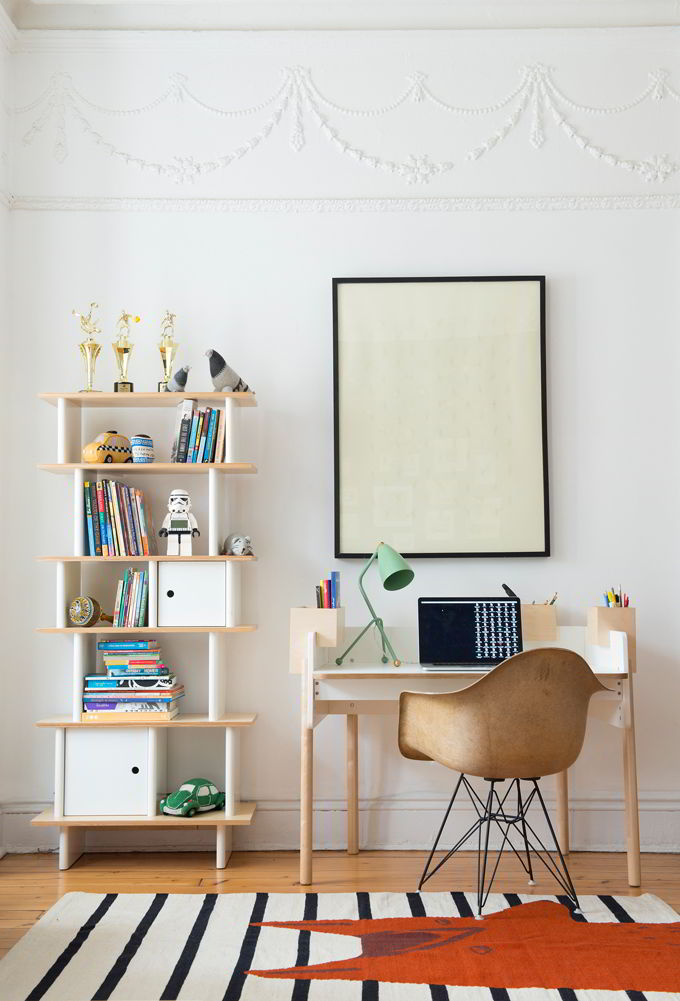 The architect's style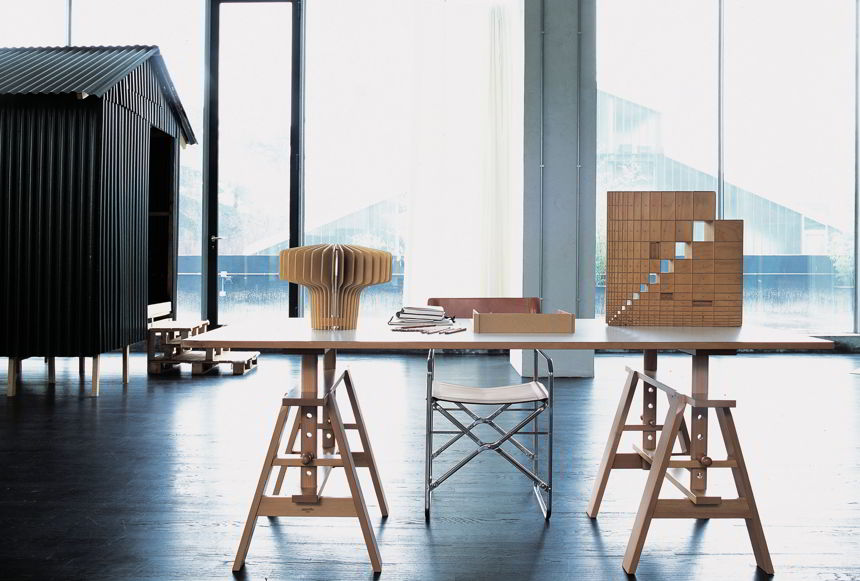 The interior stylist's home office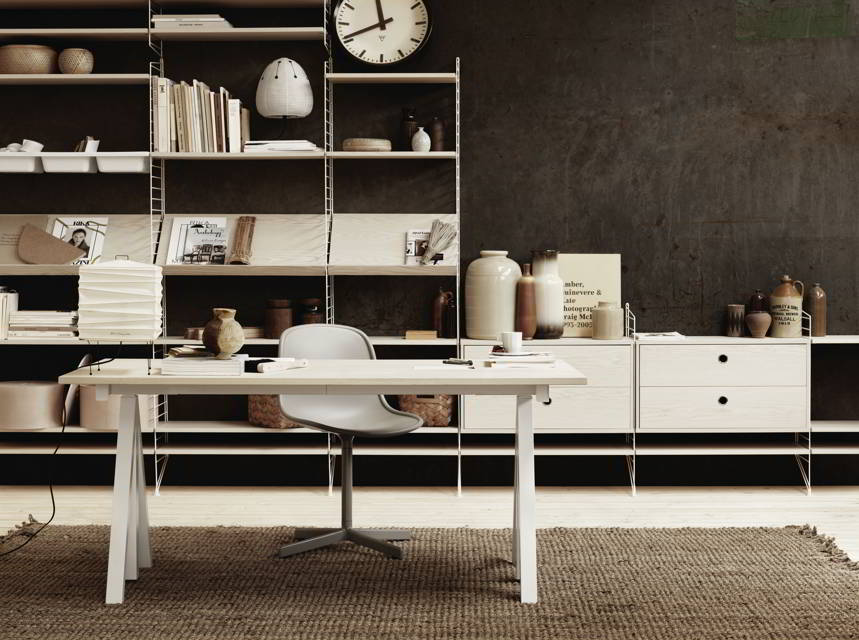 The creative's home office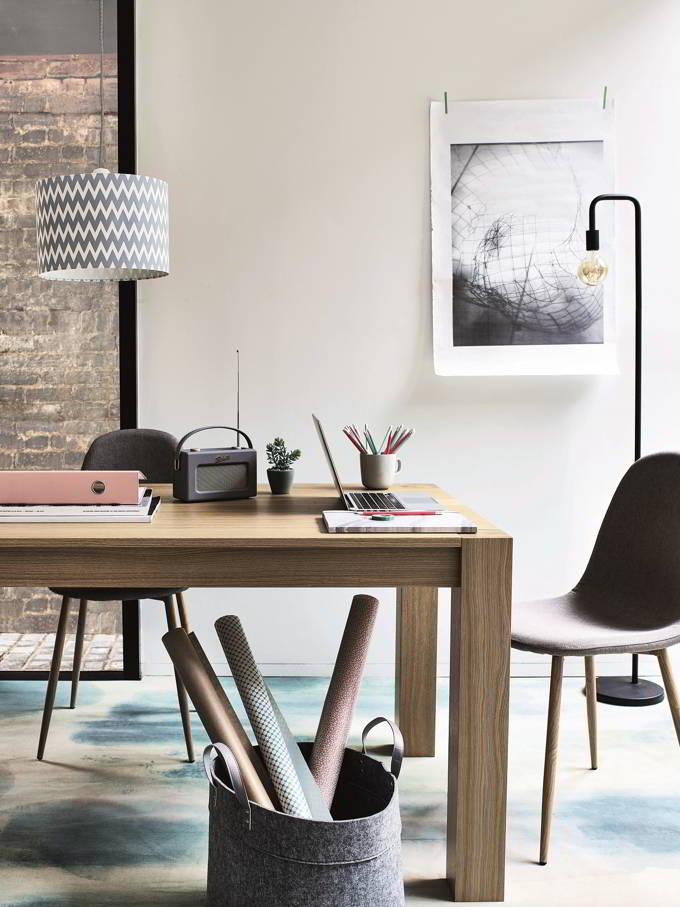 My Home Office
Ideally, I would love some shelving for all the samples that I collect for my clients just like in the first image. I wish! In my home instead, there's some shelving in a wall insert behind my desk, but they're stuffed with books. Every now and then I try to re-arrange things and move them around in great hopes to find a better placement for the samples that I find myself squeezing at the bottom shelves, in order to maintain a "clutter-free" first impression. Sometimes it works, but other times I fail at it miserably. In any case, this is my little space.
I have no moodboards (I know they're quite common among designers, but I hardly ever work with them). I do however like having a lot of artwork all around. Art, no matter what genre, always inspires me. And in case some of you wonder, the lamp is vintage with a solid marble base – real heavy too. I love mix and match design schemes and my home is the epitomy of that approach.
Suggested read if you are into art like myslef – an interview with Josh Byer :: Meet the Artist Who Put Faux Fauvism on the Map. His artwork could make a great addition to your walls! 🙂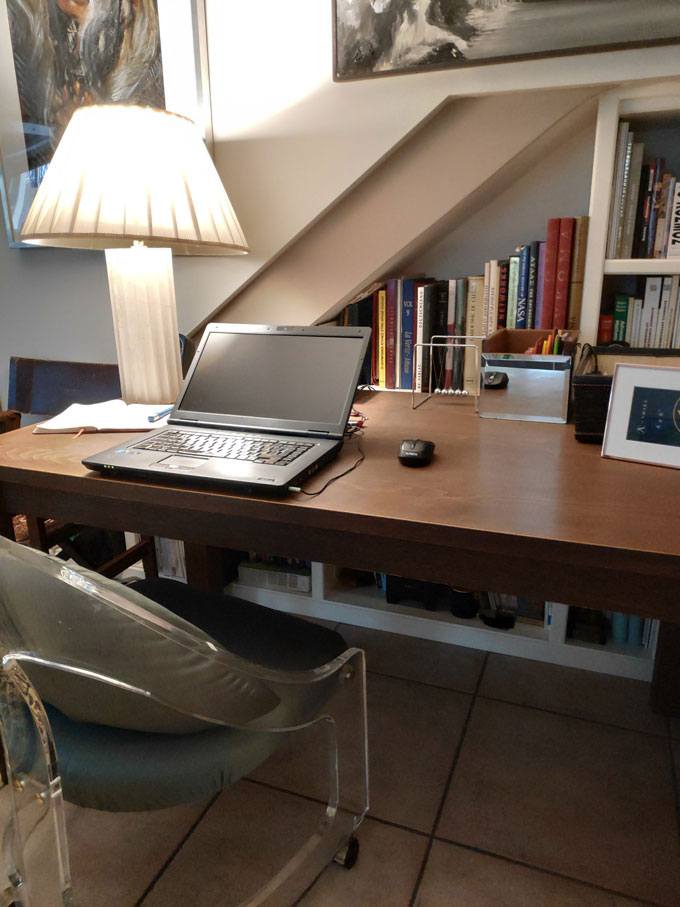 I hope I gave you enough inspiration for today. If you are craving for more then do check out: 25 home office inspired decor ideas. And don't forget I to let me know your thoughts on this, so do feel free to comment.
Take good care now,