Over the years as George, my husband, and I head for the slopes for skiing and drive through some amazingly beautiful Greek countryside, we got the opportunity to see several chalets being built, crowding the outskirt regions by the ski resorts. The chalets here in Greece are somewhat different from the ones found in the Alps, but they always seem to create in me a sense of awe-factor. This home tour of a chalet I'm about to share with you is no exception. It is most definitely a head-turner. Its design features still haunt me because of its ascetic form, especially given the rugged environment that surrounds it.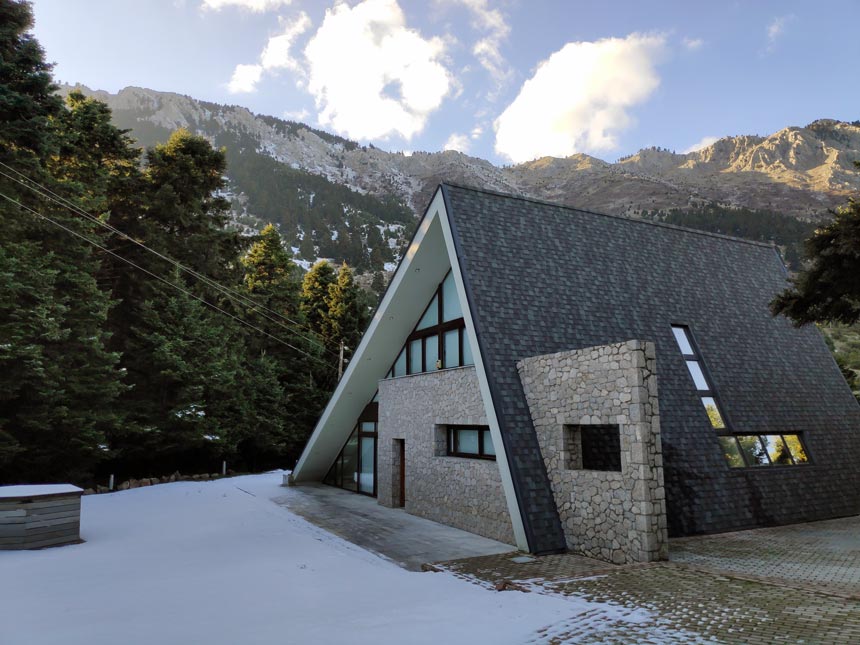 The Chalet
In a broader sense of speaking, chalet design usually refers to a specific architectural archetype. Most of the chalets found in Greece are made of a combination of stone and wood. They are the most dominant materials. However, this particular chalet does not feature any wood on its exterior. Instead, large glass panels and stone walls create a stunning contrast between smooth and refined versus raw and rugged surfaces.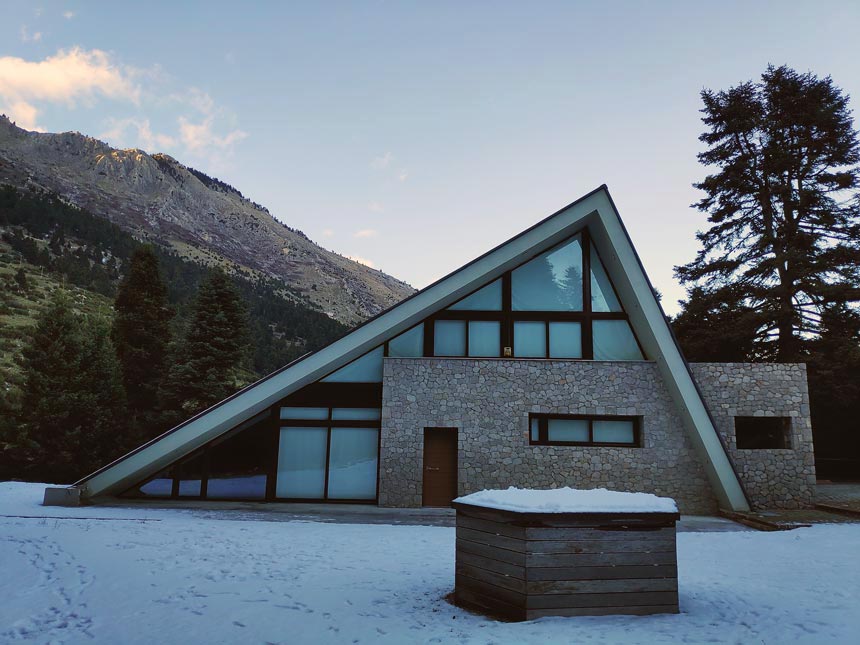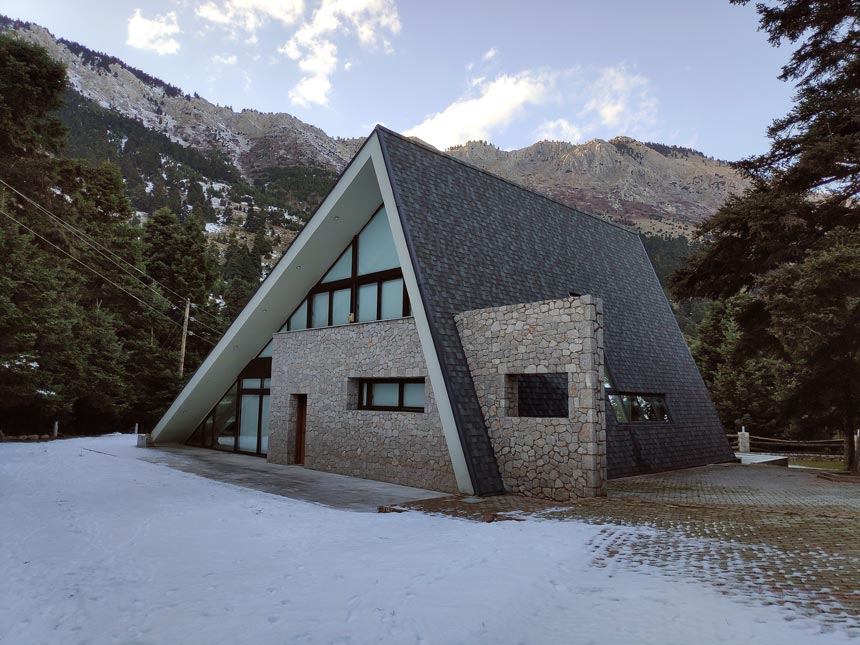 The intersection between geometric planar shapes feels like a given, yet nothing should be taken for granted. The roof itself looks like the spike of a hill, starting at foot ground. As soon as I saw this chalet, I knew that there was more than the eye meets.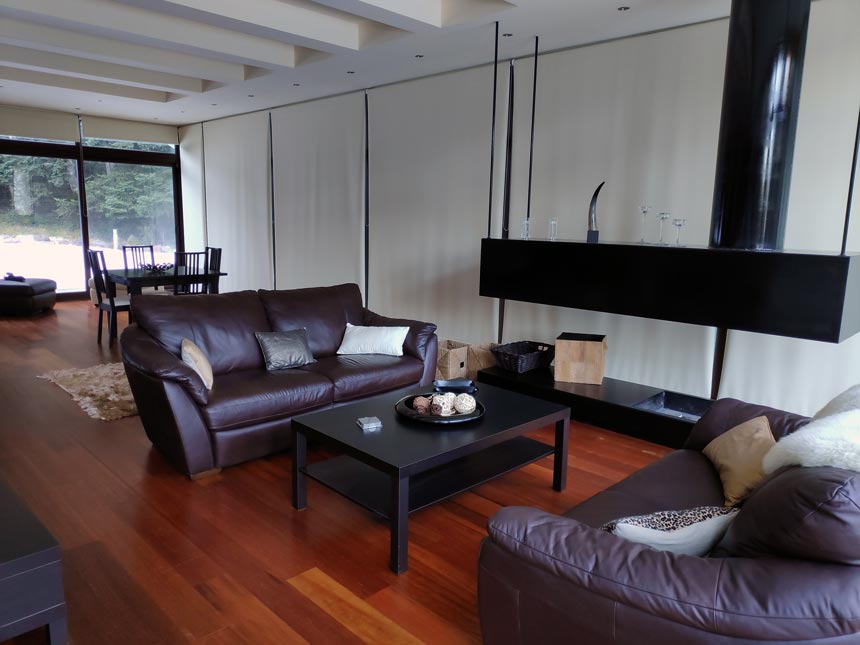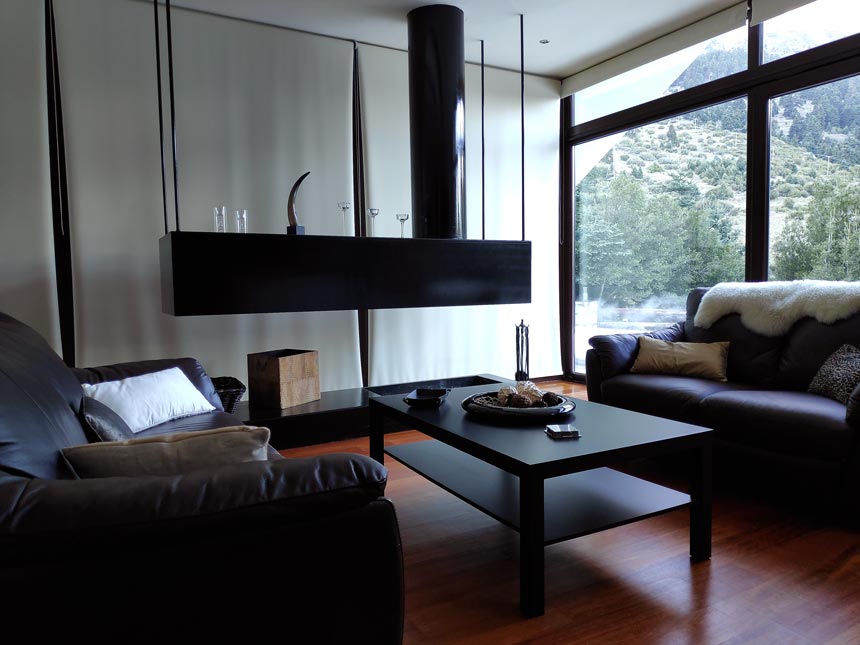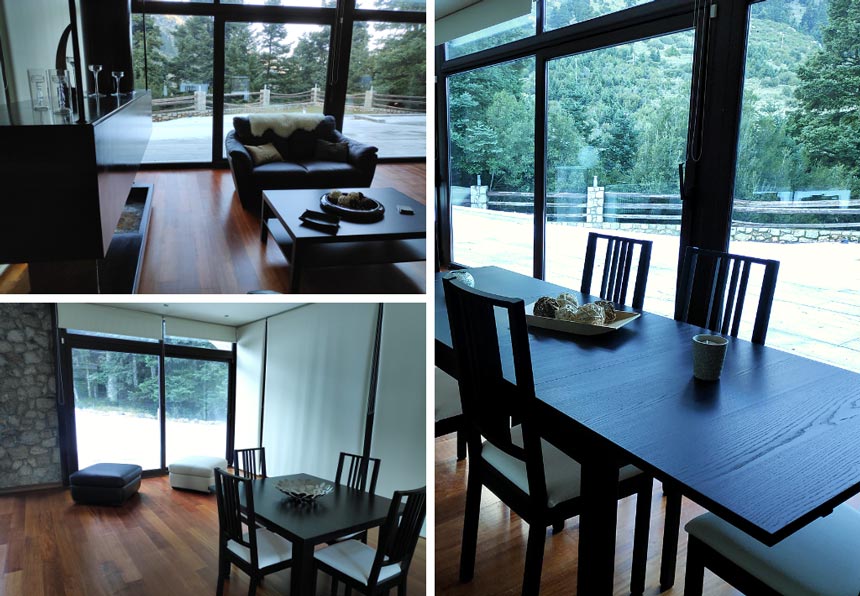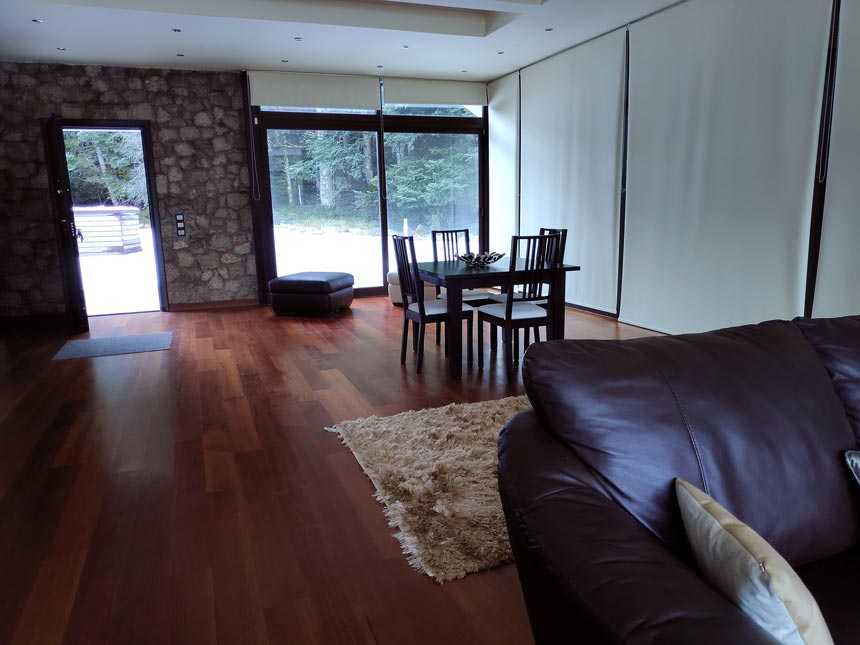 The chalet's monumental roof emphasizes its form, disguising the chalet's volume in a brilliant way and bringing a sense of sensibility to this monastic design. At first glance, it appears modest and unassuming, but the interior swiftly opens up into a large open plan space where dark wood parquet flooring takes over like a blanket thick canvas. Despite the minimal decor styling, a subtle affluence is definitely present.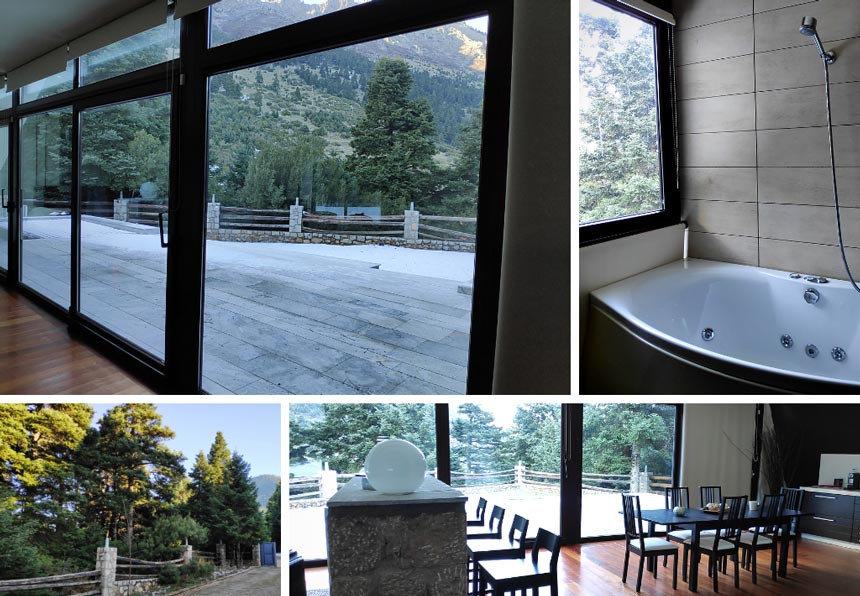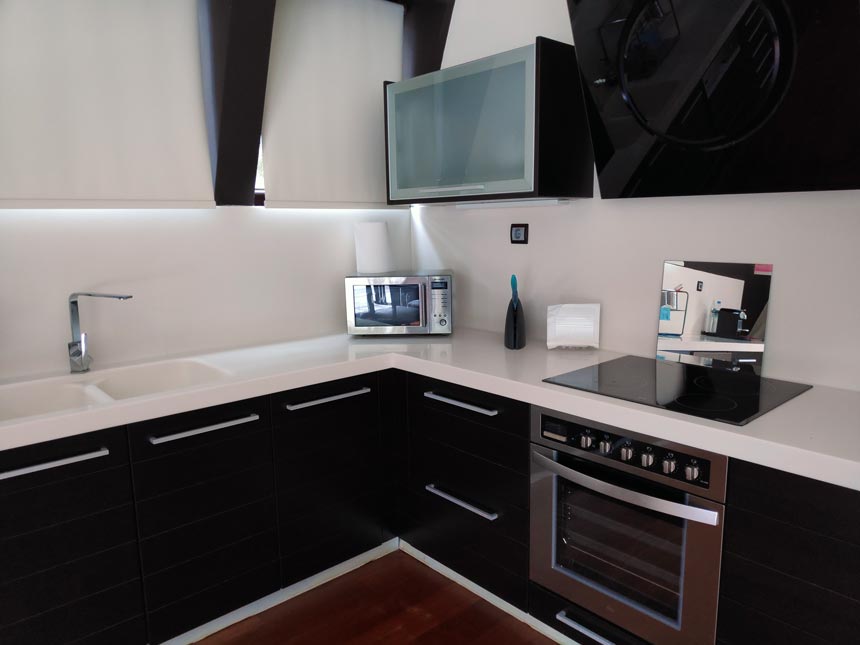 As I rolled up the blinds and got to see the mountain views, I held my breath. The large windows give way to plenty of natural light, while offering exquisite panoramic views. The large living room, with the open fire, houses a living space that feels as if the indoors is merely part of the great outdoors.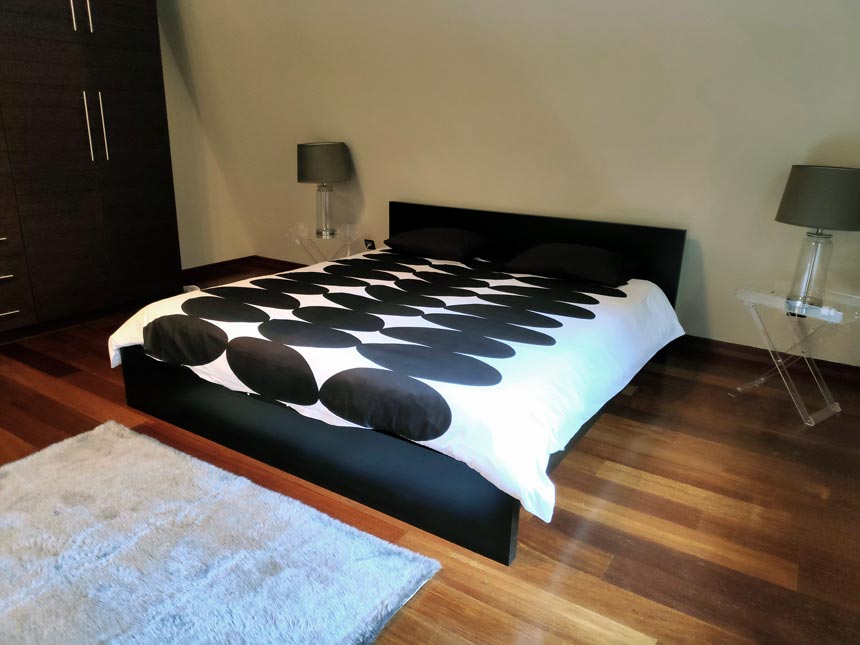 There are three bedrooms with en-suite bathrooms in this chalet to accommodate for six people. Surprisingly, this chalet houses also a swimming pool that borders along the entrance to the living room axis. It has however, fallen out of use. Thus, I didn't raise those roller blinds as you can tell in the images I shot.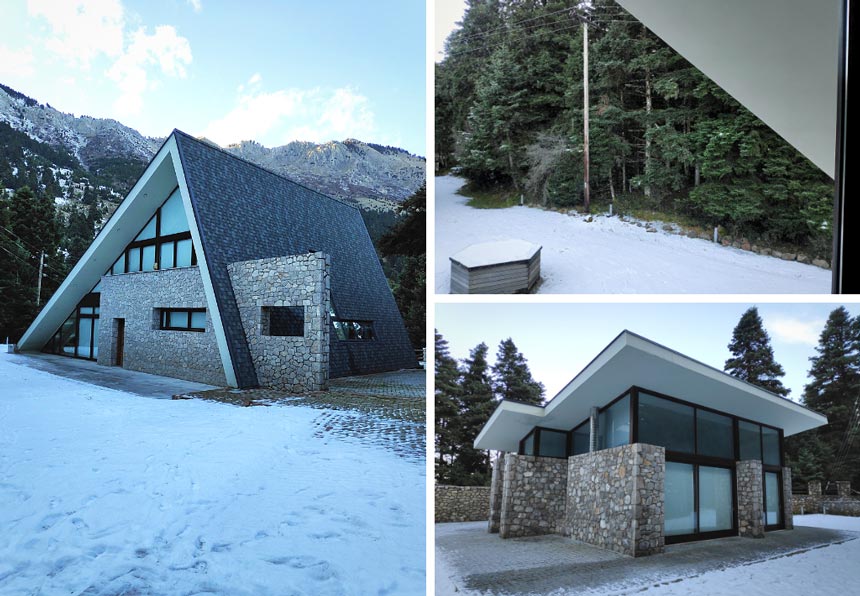 The Guest House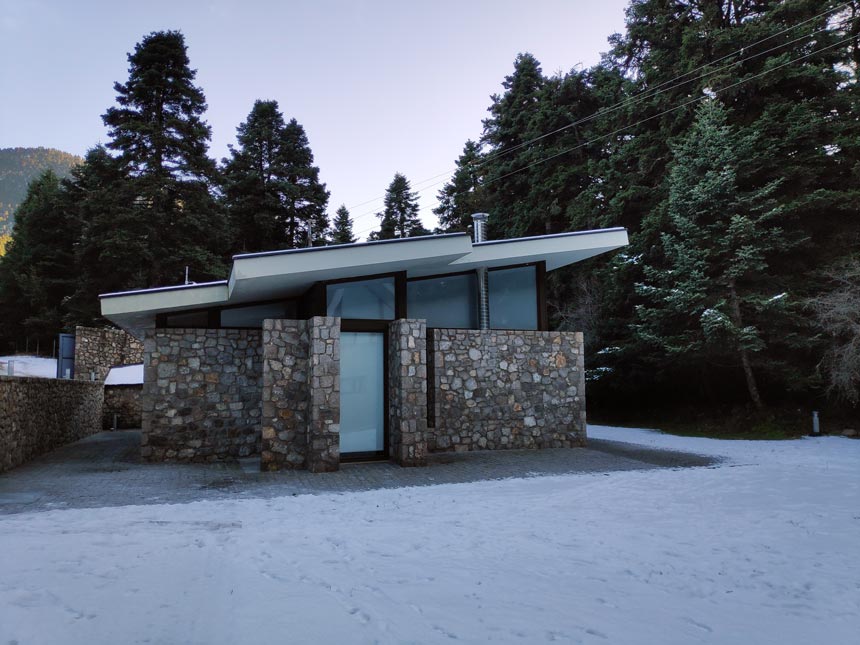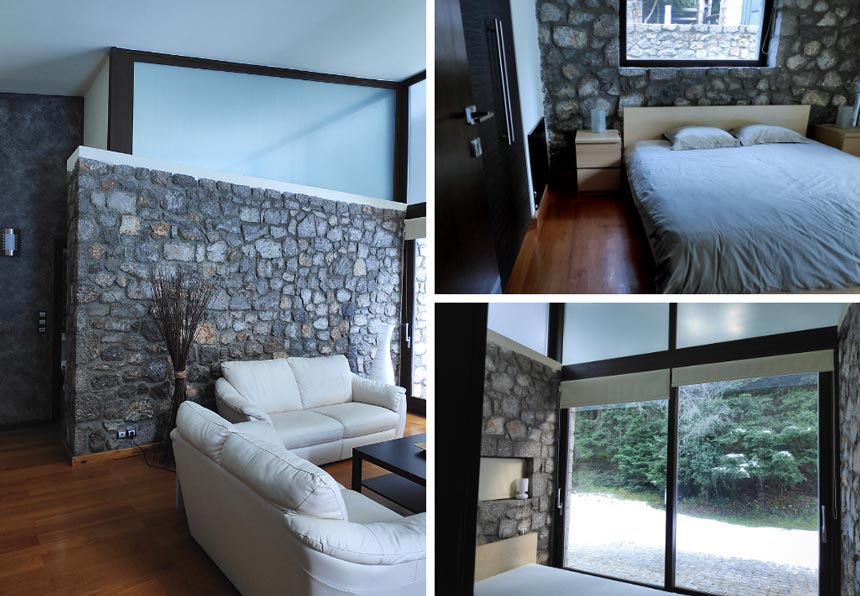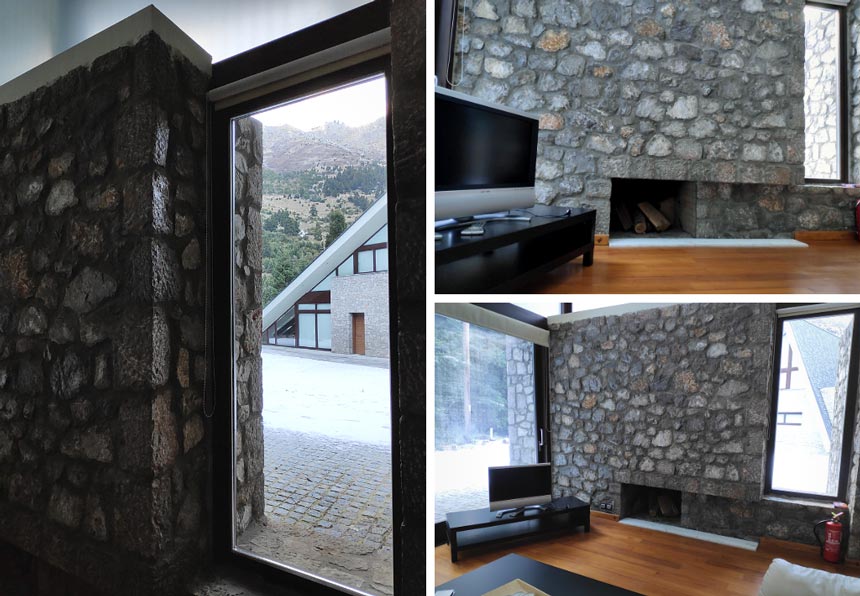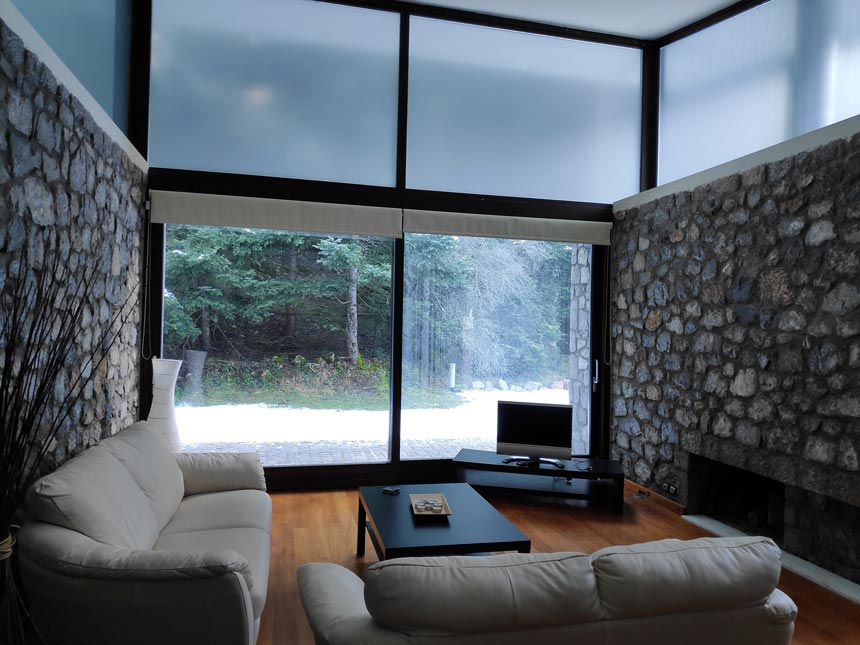 Moreover, there is a beautiful double-height guest house on the grounds. It isn't so vast, but still big enough with two cozy bedrooms, making it an ideal lodge for a family of four or two couples. Now, the fact of the matter is that when you're surrounded by such wilderness, it might take a little to get used to, especially if you're a city person like me. However, the existence of two independent homes on the same lot has a great advantage. It makes the surrounding environment feel more friendly, making it easier to adopt to a slow living lifestyle this chalet promotes.
∧∨∧
In overall, the monochromatic color palette used throughout the chalet and guest house was well-suited for it amplified the outdoor scenery. Everything was kept minimal and for good reason and I wouldn't have it any other way. The varying sized windows framed the views of the rugged landscape as if looking at a postal card. I sincerely have no doubts that the living experience in a chalet of its kind is beyond than ordinary and that is why I felt it was noteworthy sharing it with you all.
Yours truly,