Domotex, the leading floor coverings trade fair is over, but you don't have to visit that fair to know what's trending in rugs. And believe me, the rug industry has a plethora of gorgeous rugs to suit any style and budget. All you need is a good rug consultant and this video below as your ultimate inspiration source with all the latest contemporary handmade rug trends.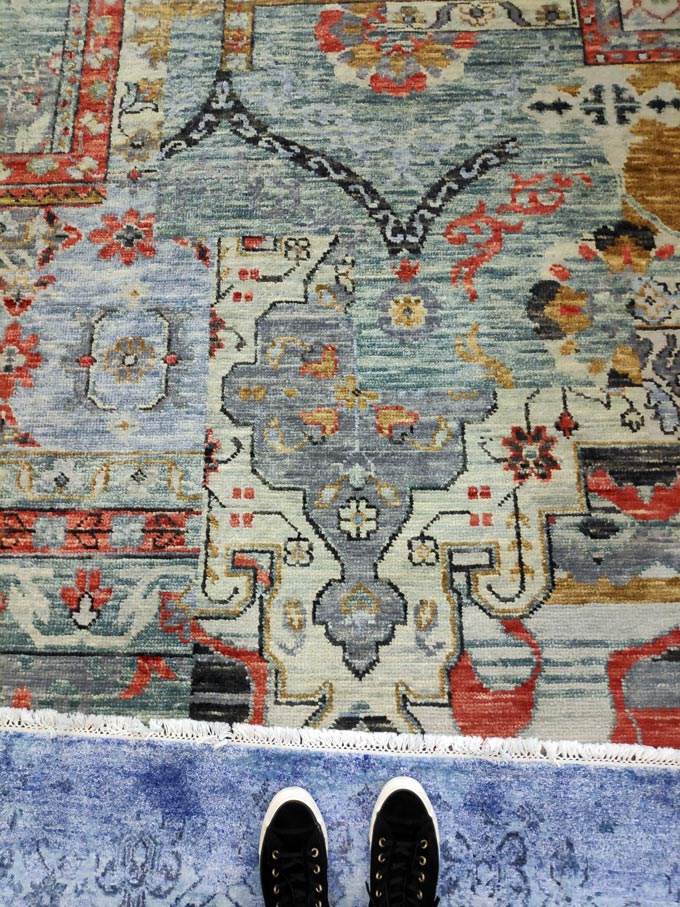 Too many times, designers like myself like to pull the colors from a rug. They make a great base point for composing a color palette, while they frame and help pull together various elements in a room. The style of the rug also dictates how loud or quiet the room style turns out to be.
Therefore, since rugs are such an essential design element, I think it's worth taking the time to take a closer look at area rugs. They are far more bolder and textured than ever before. In this video, I discuss three of the most dominant current rug trends. As such, it makes an excellent buying guide when it comes to contemporary handmade rugs. It is thus, ideal for anyone seeking some inspiration on rugs before buying.
Hope you enjoy the video!
Of course, don't miss my guide on How to Choose a Handmade Rug, that covers all the essentials before you set out to buy any area rug. After all, there's a lot more about rugs than the knot count. So do your homework and get prepared, for a handmade rug should last you a lifetime, literally. Therefore, it's an investment piece with lots of visual weight and impact that should be bought with care and intent!
xo,