Outdoor season is here with rising temperatures and a compelling urge to work and live in better terms. As such, outdoor chairs that will make living (or working) outdoors more refined are certainly a must. They have to be comfortable, versatile, durable, and flexible. But they must also be aesthetically pleasing to the eye, yielding an emotional response that will heighten the outdoor experience.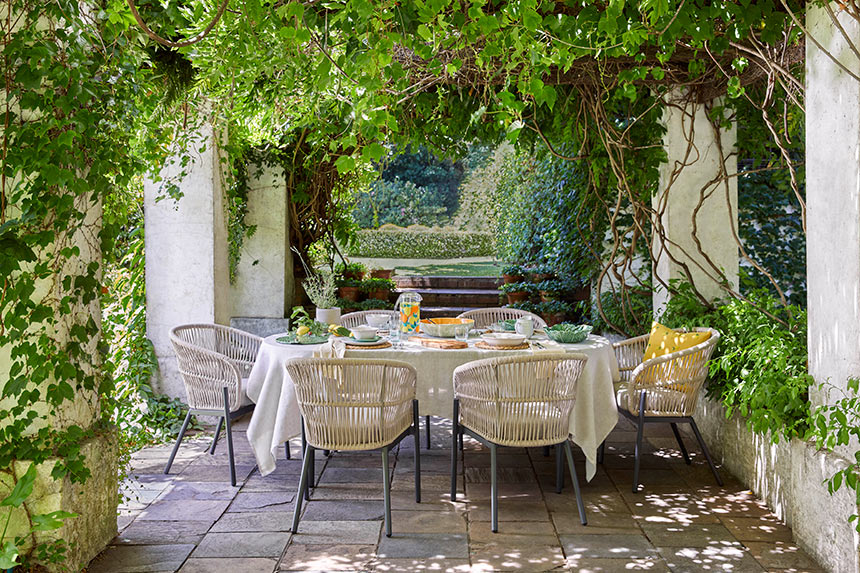 Needless to say, that rattan is having a major moment now. And quite righteously too, for its a beautiful and humble material, packed with lots of character. However, there are many more materials one should contemplate and far more choices to select from. That's why here I have rounded up 10 of the best minimalist outdoor chairs, with top aesthetics, performance and longevity in mind. They range from affordable high-street designs to classic designer chairs; their design is bound to excite you, as it will surely spruce up your outdoor space.
Mater Ocean Chair
Best for sustainability – £234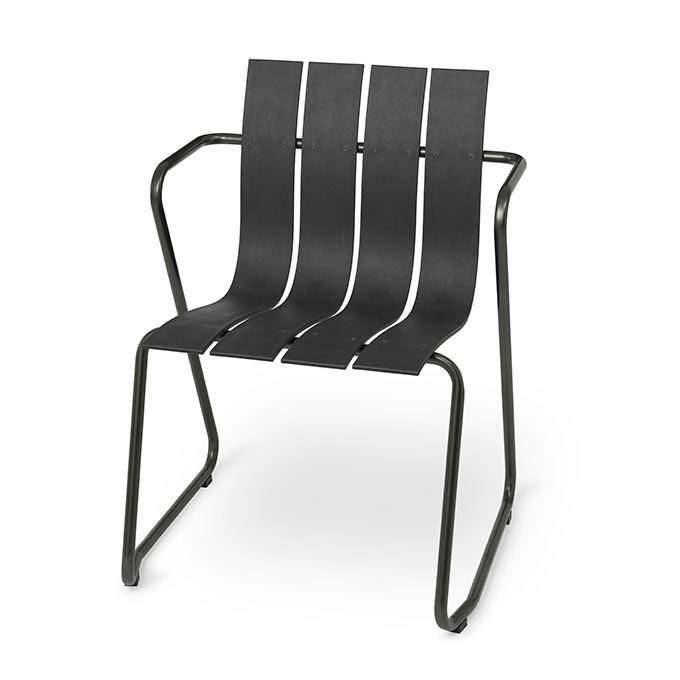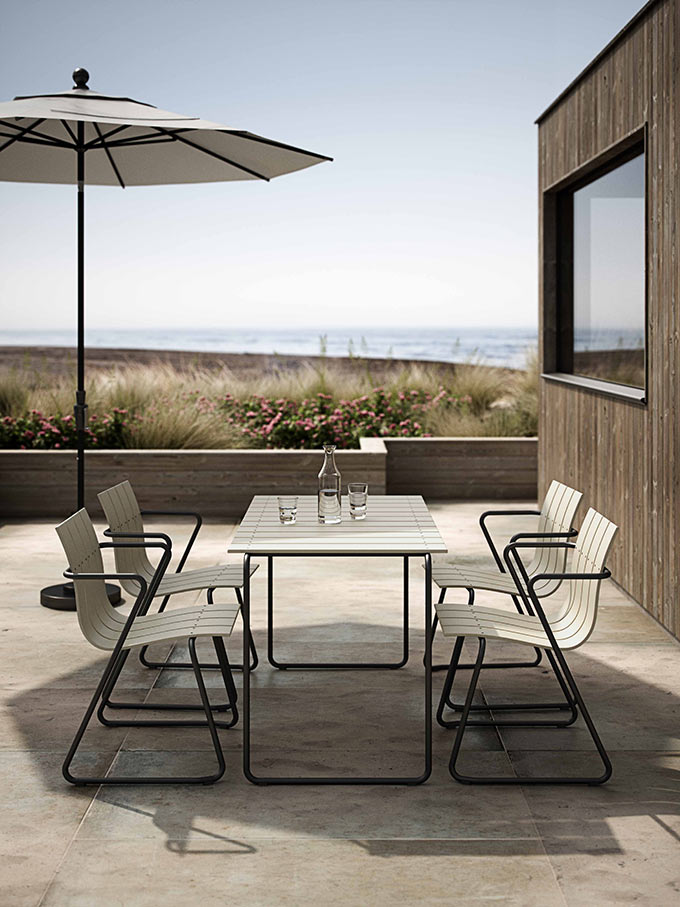 The Ocean chair, by Mater – a conscious ethical Danish design brand, represents timeless sustainable design. It is made of used fishnet and other ocean waste plastic; it is lightweight and stackable up to six chairs while its curvaceous, slatted profile provides the utmost comfort. Suitable for use both indoors and outdoors.
Serax August Lounge Chair
Best for: simple, pure minimal style – £848 set of 2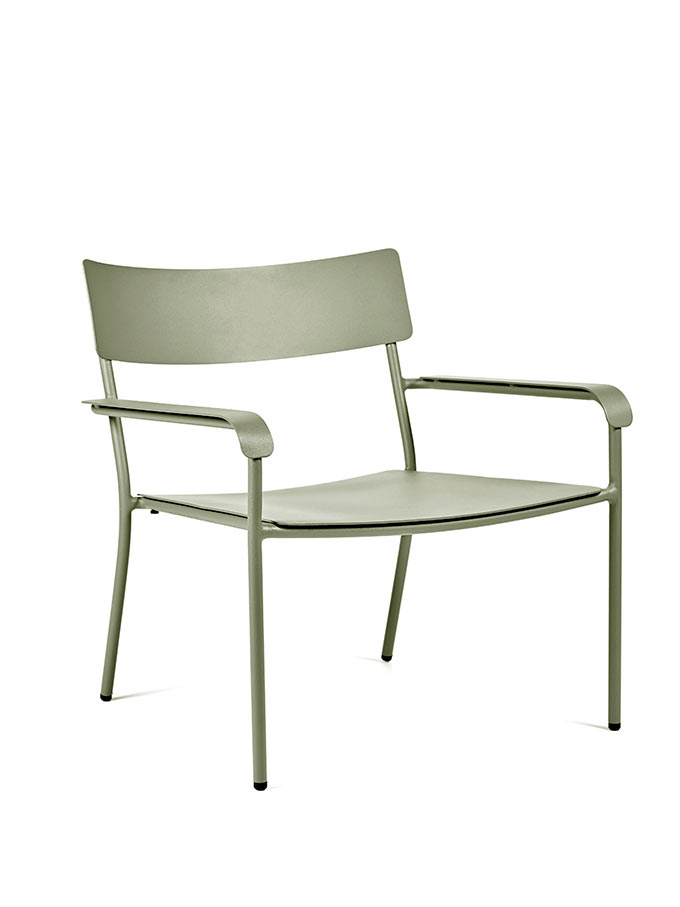 This monastic looking chair, designed by Vincent Van Duysen, is one of my favorite minimalist outdoor chairs, because of its simple and inviting form. It is suitable for both indoor and outdoor use and it's made entirely of black or grey-green powder-coated aluminum.
Carl Hansen BK11 Outdoor Lounge Chair
Best for: high-end, timeless design – £822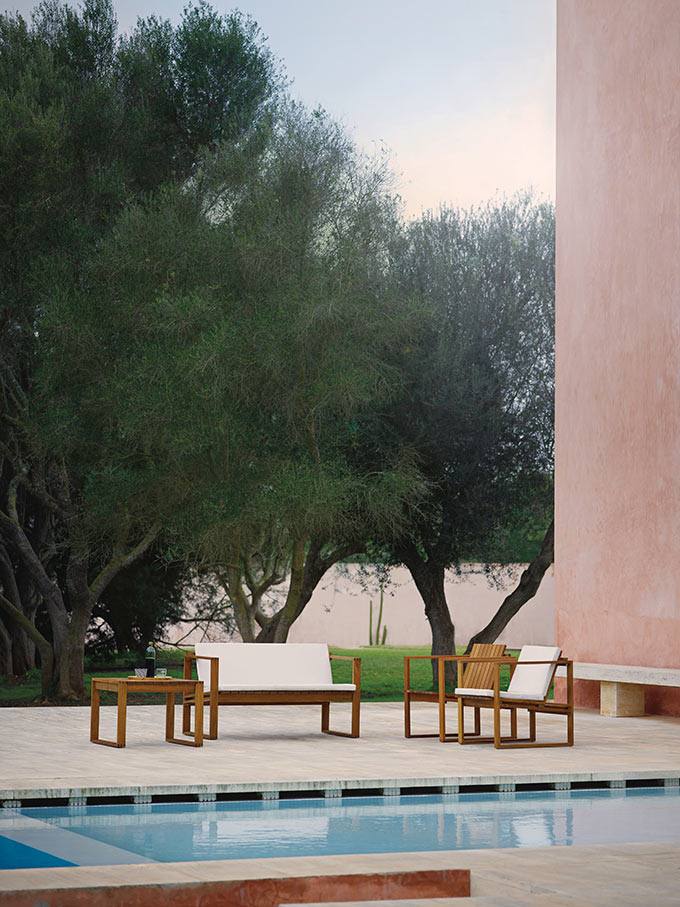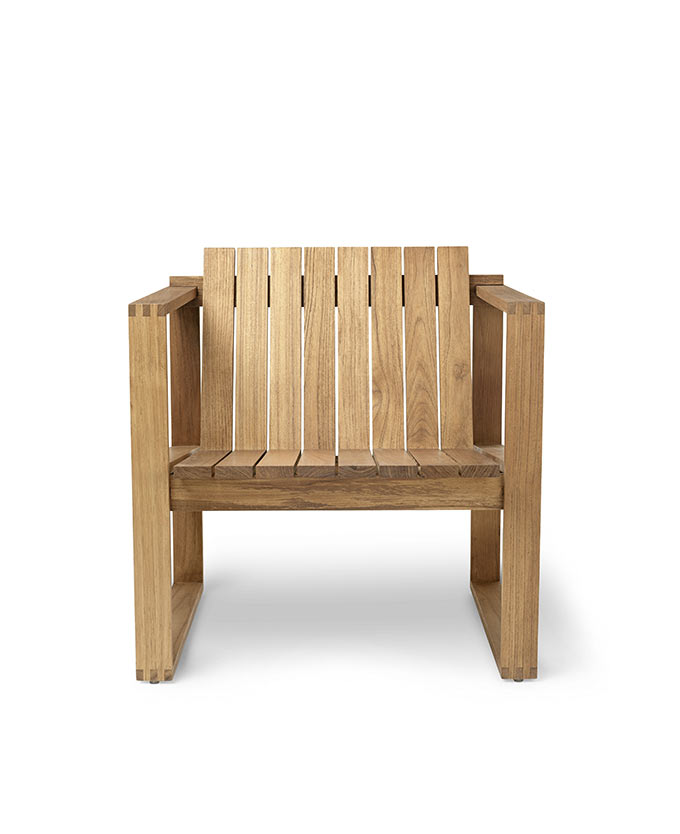 With or without the additional pillow, this ergonomically designed chair for Carl Hansen by Danish architect Bodil Kjaer, is influenced by Cubism. Made of solid teak, it patinates beautifully with age and use, lending its character to your outdoor space.
Bora Rope Garden Chair
Best for: trend-led affordable style – £129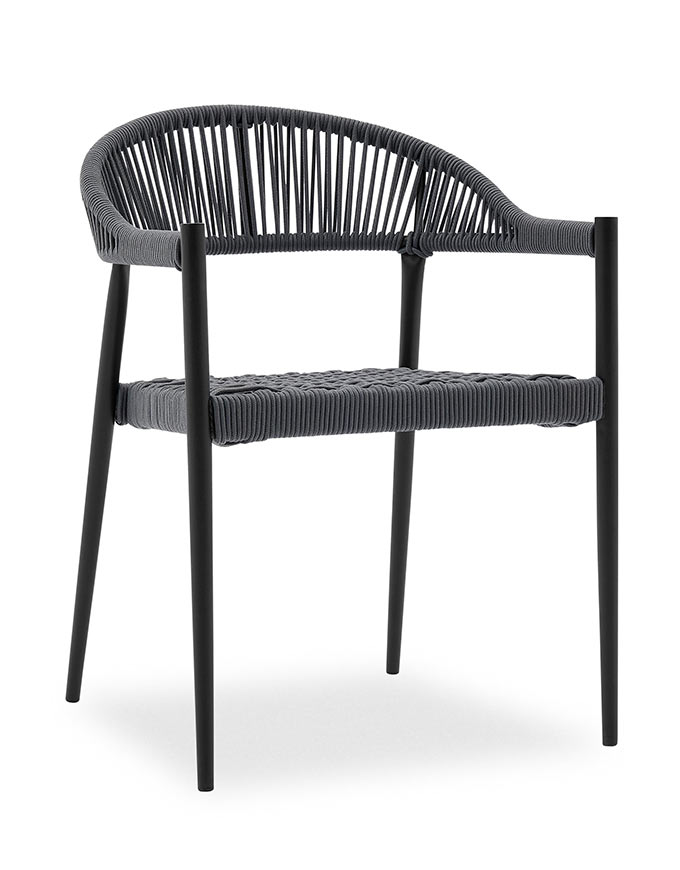 The Bora dining chair has a weaved rope seat and backrest for comfort and style, both indoors and outdoors. However, it is not ideal for prolonged periods of time without shelter under rain and other turbulent weather.
Ferm Living Desert Lounge Chair
Best for: contemporary sustainable chic – £245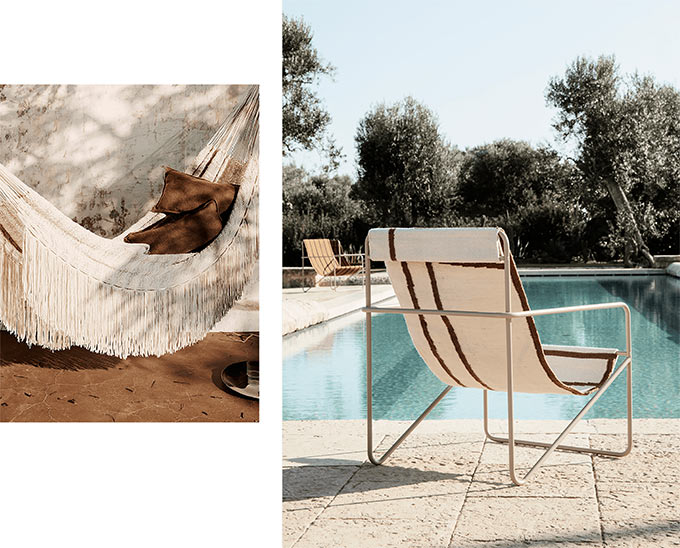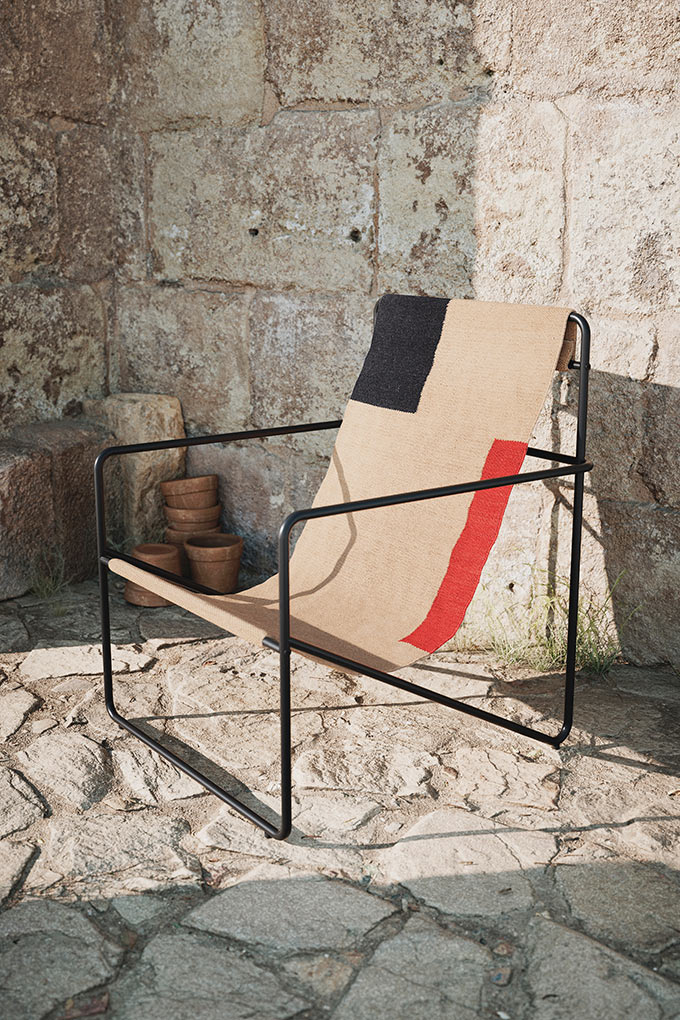 Another favorite – a modernist chair with a graceful profile, crafted from a tubular powder coated steel frame and an interchangeable woven textile seat, made entirely from recycled post-consumer plastic that has been spun into PET yarn. Suitable for use both indoors and out. Moreover: it also comes in a kids size, so that the whole family can relax. Of course, there is also a dining chair edition available.
Skagerak Mira Armchair – £309
Best for: contemporary chic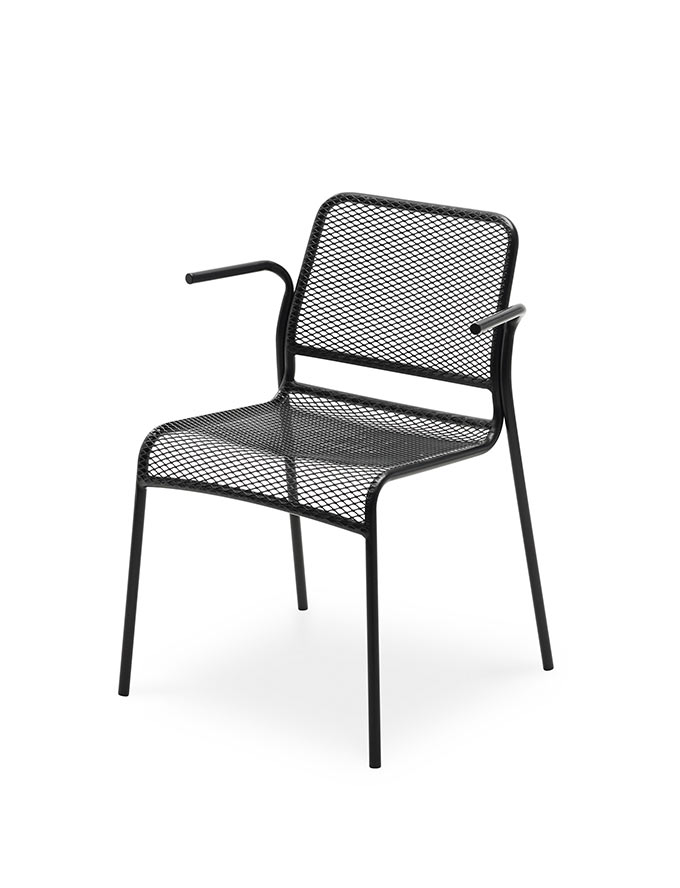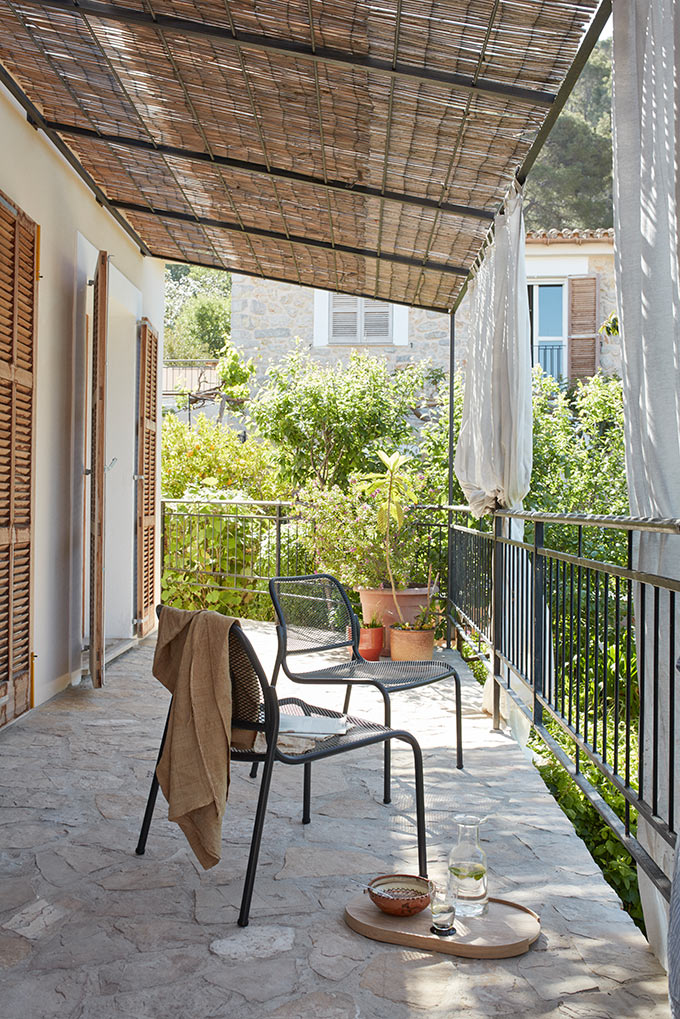 Another Danish chair, Mira, modern and lightweight in powder coated steel, designed by Mia Lagerman Steel. Easy to combine and stack; and easy to love with or without the armrests. It comes in three different colors.
Skagerak Vendia Chair
Best for: timeless chic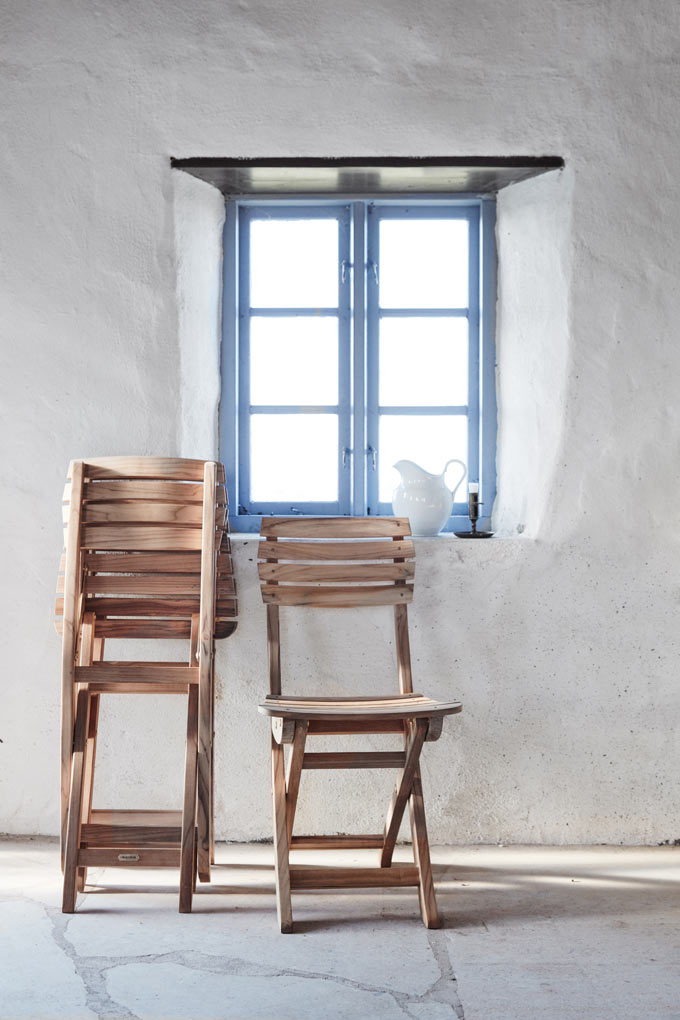 Made of teak, the Vendia chair is simple, smart and foldable with a classical Nordic look. It's relatively small, making it an ideal choice for balconies, kitchens and small back yards. Designed by Mogens Holmriis.
Hay Palissade Lounge Chair Low
Best for: pure minimalist style – £345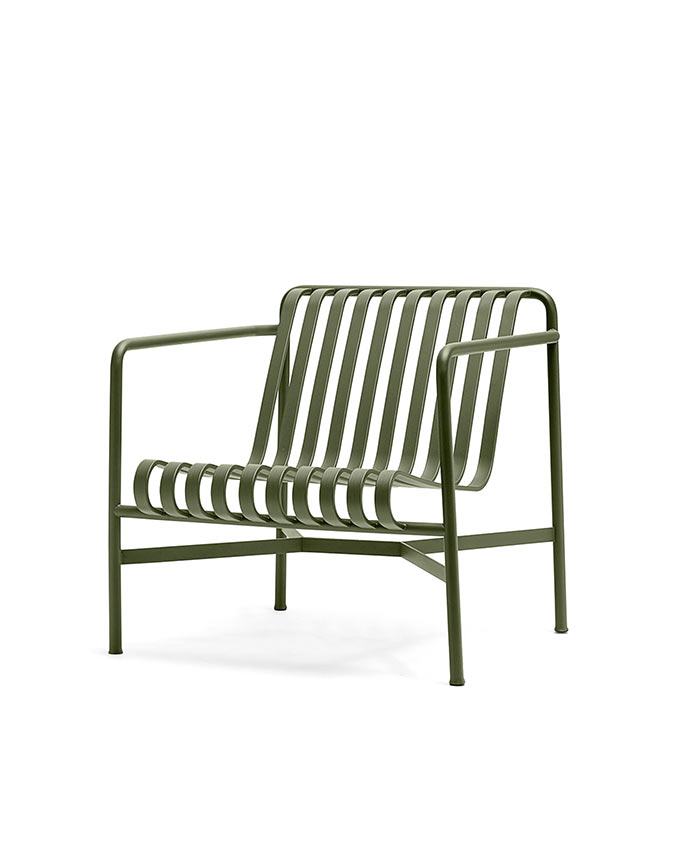 Designed by Ronan & Erwan Bouroullec for Hay, this lounge chair is part of an outdoor furniture collection. Its elegant form makes it a versatile option, that fits a wide variety of environments, i.e. cafés, restaurants, gardens, and balconies. And it's another favorite.
Muuto Outdoor Linear Steel Side Chair
Best for: contemporary chic – £245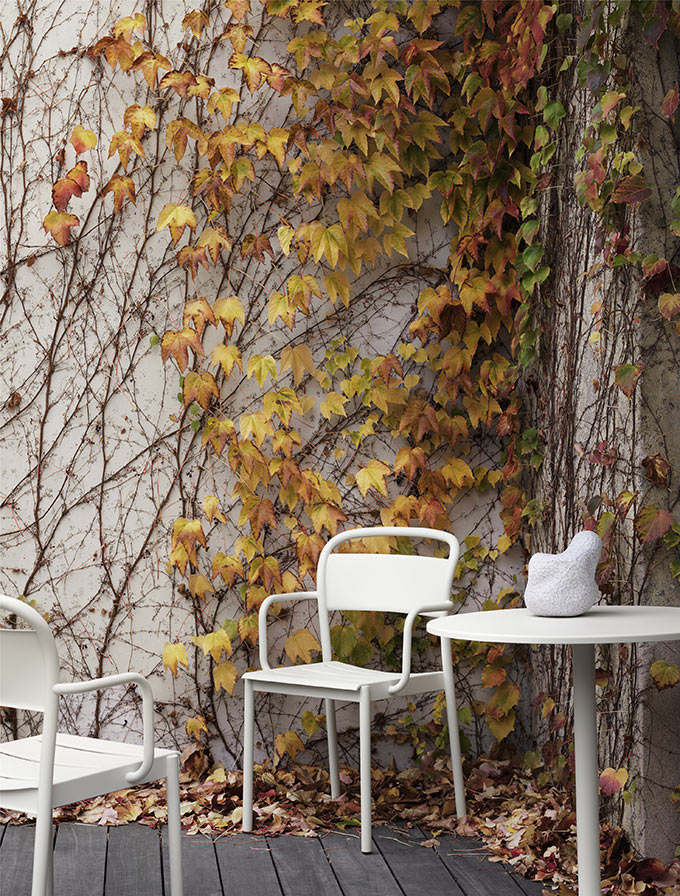 It is sleek, stylish and modern looking, made of galvanized steel with a weather-resistant powder-coated finish. The small spacing in the seat makes it for any water removal.
Case Furniture Tanso Outdoor Sofa Armchair
Best for: Japandi style aesthetic – £1160 or €1.105,00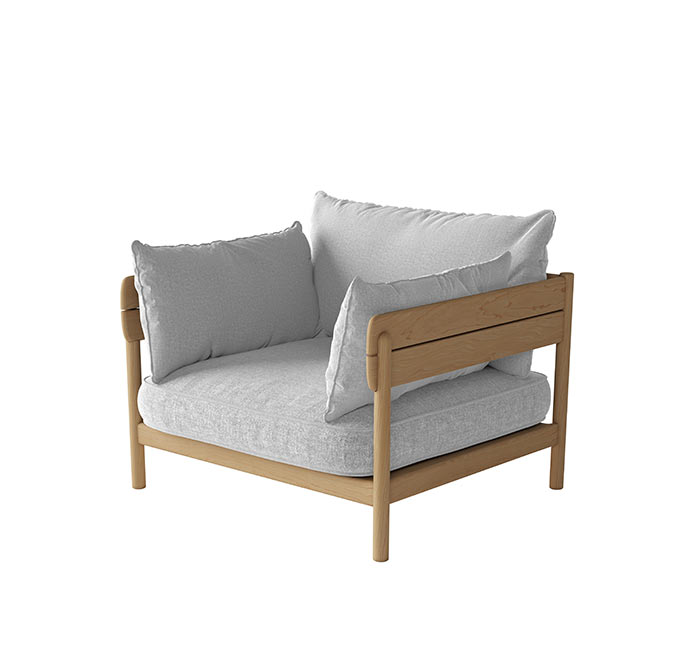 This particular armchair is the most costly of all, yet I think its Japanese inspired simplicity is like eye candy. It is designed by furniture designer David Irwin and it's made of grade-A teak.
Recap
When it comes to outdoor spaces, I believe that the approach 'less is more' certainly works best. That's why I'm so fond of minimalist outdoor chairs, whose design adds texture, but without taking away from the surroundings they are found in. They blend in seamlessly within their context, while elevating your style. So it's a win-win situation no matter what.
And if you need more chairs, then check out these rattan chairs.
xo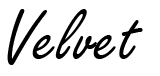 P.S. The chairs seen in the future image are the Carl Hansen BK10 via Nest.co.uk.