This year, summer seems to be taking its time to settle in, but that's just fine with me. As a matter of fact, I think it is just perfect for re-inventing our summer wardrobe and doing some fine tuning without feeling the heat! Don't you agree? Thus, I collected plenty of images with stylish summer fashion for inspiration that I will share with you today.
All these summer outfits have something in common. They are quite casual with a very easy going vibe to them. Moreover, their colors are for the most part very deep earthly colors: rusty and orange hues. Hence, they have a much more intense organic vibe to them. Pair them with bold yellows, defining ink stains and lots of beige tones and you'll get the most elegant and chic looking outfits with that sought after timeless quality to them.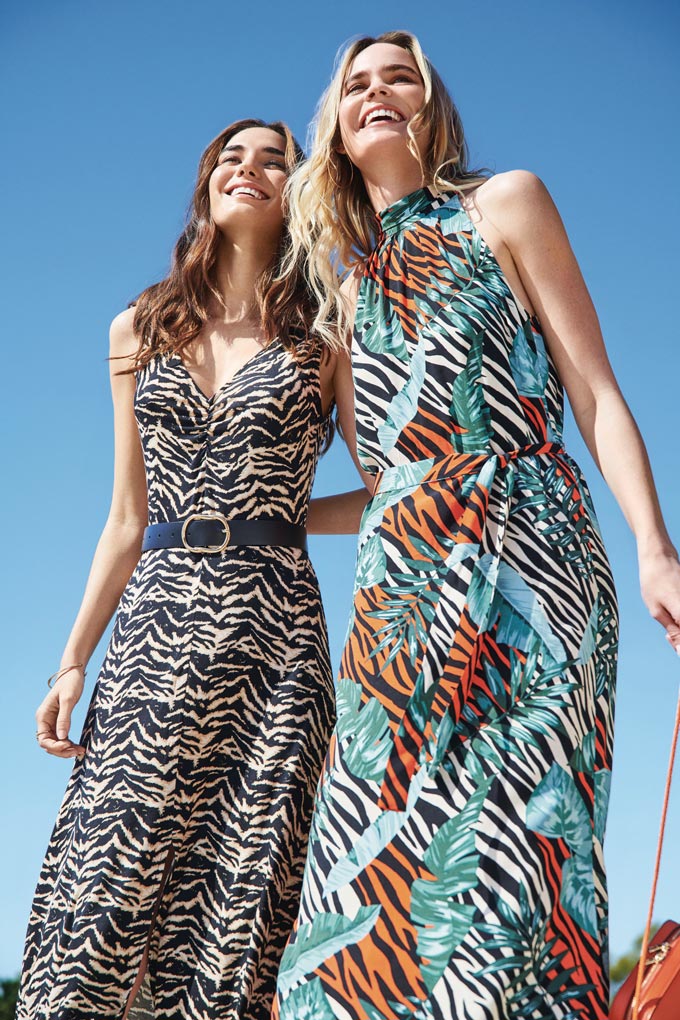 I bet you're thinking now that this will be one orange summer! Definitely! Deep orange hues are ruling. White, khaki and denim though will help balance things out. (Thank goodness, because I'm not much of an orange fan). Having said that though stripes, bold animal or geometric patterns and spots are also making this year's summer fashion so much more interesting. But don't forget to throw in some solid colors in the mix for depth, contrast and ultimately greater impact.
Now, a great way to go about it making patterns work for you is through accessories (belts, bags, scarves etc.). Also, throwing in a few gold accessories will certainly go a long way in refining and giving that put together feel to the outfits. So get those earring hoops and bracelet cuffs out in the open. 😉
Hope I got you feeling inspired…
Have a good day,